Join the MNB Community.
Get a Wake Up Call each morning...
Email:
Explore the MNB Archives

From The MNB Archives
Tuesday, January 02, 2018
by Kevin Coupe

It is a subject covered in Retail 101. When an opportunity presents itself, grab it.

Such as in California, where yesterday recreational sale and use of marijuana has become legal. State law, as described by the San Francisco Chronicle, allows people to make daily purchases of "1 ounce of cannabis flower, 8 grams of concentrated cannabis and six immature plants per customer."

Which sounded like a kind of nirvana to the folks at fast food chain Jack in the Box, where people have been going for years to deal with illegal pot-induced cases of the munchies.

That's why the company has created a weed-themed Merry Munchie Meal, which it will test later this month at three southern California locations, according to a story in USA Today. "The meal box, part of Jack in the Box's late-night menu, has half-servings of curly fries and onion rings, two tacos, five mini churros, three crispy chicken strips and a small drink. The price is $4.20 — April 20, or 4/20, is 'Weed Day' — plus tax."

The story says that "the limited-time offer is in partnership with cannabis lifestyle website Merry Jane — itself an allusion to marijuana's 'mary jane' nickname — backed by rapper and TV game-show host Snoop Dogg.
The meal will be tested Jan. 18-25 at select Jack in the Box locations in Long Beach, Snoop's hometown."

The fact is that recreational marijuana is now legal in Alaska, California, Colorado, Massachusetts, Nevada, Oregon, Washington, and Washington, D.C. Travel + Leisure estimates that 20 percent of Americans now live "in a state where recreational marijuana use is legal."

Now, this may not be locked in stone. The Trump administration - especially Attorney General Jeff Sessions - has been hostile to the legalization of marijuana (even medical marijuana). But for the moment, at least, Jack in the Box is a product that is relevant and meaningful.

(Albert Brooks had a funny Twitter posting yesterday: "Today is the first day in California for legal recreational pot. No real difference except the line for Jack-in-the-Box goes about a mile.")

The bet here is that this test is going to be rolled out to a lot more locations, and could become part of the company's regular California offering. And while other fast food chains say they aren't planning to follow Jack in the Box's lead, that resolve may only last until they see the competition's higher sales numbers.

That'll be an Eye-Opener, man.

Business Insider reports that Kroger has confirmed its commitment to rolling out its Scan, Bag, Go technology - which "will enable shoppers to scan and pay for their items without checkout lanes, registers, or cashiers" - to 400 stores in 2008.

Here's how the story describes the technology:

"Shoppers scan the barcodes of items they wish to purchase using a handheld scanner, provided by Kroger, or the chain's "Scan, Bag, Go" app on any smartphone.

"The technology will keep a running tab of shoppers' total order and offer applicable coupons. It will also eventually alert customers when they walk past an item on their shopping list.

"When customers are finished shopping, they can visit a self-checkout register to pay for their order. Soon, shoppers will be able to skip that step and provide payment through the app instead, the company said. That means they won't have to stand in line or visit a register at any point during their shopping trip."

Kroger's technology is seen as being thematically similar to efforts by Amazon and Walmart to develop a more frictionless bricks-and-mortar shopping experience that dispenses with checkout lanes.

KC's View: The first time we mentioned Kroger's Scan, Bag, Go initiative on MNB was in April 2013, so it has taken a long time for the retailer to get it to where a rollout was feasible.

The broader message here is that retailers increasingly are taking seriously the challenge of figuring out ways to dispense with what pretty much everyone agrees is the worst part of any food shopping trip. This effort has taken a lot of forms. Some retailers moved the checkouts so that they couldn't be seen from the entrance; after all, why remind people when they walk in the building of how badly their trip was going to end? Many decided that the real problem was mediocre checkout personnel, so rather than getting better people or training existing personnel, they offered self-checkout.

Not everybody is going to be able to afford checkout-free systems, at least not in the immediate future. It'll be the province of big companies like Walmart, Amazon and Kroger. But the companies that cannot have to figure out ways to turn the checkout experience into something positive, that is part of an overall improved customer experience.

Two stories in the same vein…

• In Iowa, the Daily Nonpareil reports that "after years of distributing a full-color, multi-page advertisement each week," Hy-Vee is changing its approach to advertising, instead focusing on "a combination of direct mail, in-paper advertisements and digitally-based communications."

• The Wall Street Journal reports that Sears Holdings hasn't bought or run paid national television advertising since late November.

Here's how the Journal frames the story:

"That compares with about $8.4 million the Sears brand spent on national TV ads in December last year, while the Kmart brand shelled out roughly $6.5 million during the same period, according to iSpot estimates. Sears Holdings Chief Executive Edward Lampert has championed the use of digital marketing over traditional TV and print advertising, arguing that digital is more cost-effective and quantifiable."

The story notes that Sears' rivals Macy's Inc. and J.C. Penney Co. spent tens of millions of dollars during the final month of 2017. Macy's shelled out some $32 million on national TV ads during the first 29 days of December while Penney spent roughly some $27 million during the period."

KC's View: It seems to me to be an indisputable fact that more companies ought to be using their data to create a more surgical approach to advertising and marketing. It sounds like Hy-Vee is making a gradual shift, and that Sears has made more of a jump … though certainly for different reasons. Sears is a company virtually without hope or future, and so I'd guess its decision was more about economics than it was about vision.

Of course, if a company doesn't have data, or an effective way of mining it in a strategic way, or a commitment to making this shift to a 21st century approach, then they're pretty much screwed.

The Washington Post had a story about how Anheuser-Busch InBev - facing slumping sales in its flagship Budweiser and Bud Light brands - has turned not just to the acquisition of craft beer brands (including Goose Island, Elysian and Devils Backbone), but also what the story calls "a little-known division called ZX Ventures."

Here's how the Post describes it:

"Launched in 2015, ZX Ventures is charged with 'disrupting' the beer industry by developing and investing in businesses that will provide value and improve user experiences — and make more money for AB InBev — somewhere down the road. They've invested in e-commerce delivery systems, beer-rating applications and home-brew suppliers, all of which provide data points that can tell them about trends and help them get ahead of the market."

Indeed, the story says, it may be that "the most important way for AB InBev to make money in an increasingly crowded marketplace is to get the right beer in front of the right customers at the right time. And right now, the world's biggest brewer is tapping into a steady flow of data that can help it do just that."

ZX's mission statement reads as follows: "ZX Ventures is hopelessly dedicated to creating and analyzing the data necessary for determining our ideal strategies, products and technologies. We believe that the more we know and learn about our consumers and products, the better chance we have of anticipating their needs in the future."

KC's View: That's not to say that there hasn't been some blowback. When ZX took a minority position in the RateBee website, there was some concern that it would use it to hype AB's beers - a perception that only was exacerbated by the fact that it didn't publicize the deal when it happened, and only conceded the purchase when an article was written about it. But that seems to have been a minor blip in the broader effort, which has been to find ways to compensate for a business model that isn't what it used to be.

I admire that. It won't get me to drink Budweiser or Bud Light, but at least they'll know that I'm not drinking it.

Fortune has a piece that, after suggesting that many retailers "seem to be pulling out of their years-long malaise," points to a number of questions likely to be answered in 2018, many of which revolve around the continuing impact of Amazon on the marketplace.

Among them:

• Who will Walmart.com acquire or partner with next?
• Which major retailers will go private to avoid Wall Street's glare?
• How will discount retailers fare if the economy continues to improve?
• What retailer will be the next to go bankrupt?
• Which retailers will close stores, and how many?

You can read the entire story here.

The New York Times reported the other day that "the Food and Drug Administration is not moving quickly enough to ensure that contaminated food is removed from store shelves, despite being given the necessary authority, federal investigators have concluded.

"The inspector general of the Department of Health and Human Services examined 30 of 1,557 food recalls between 2012 and 2015. The investigators found that the F.D.A. did not always evaluate food-borne hazards in a timely manner or ensure that companies initiated recalls promptly, leaving consumers at risk.

Food companies took an average of 57 days to recall items after the F.D.A. was apprised of the potential hazards. One recall did not begin for 303 days, the investigators said."

The inspector general "noted that it took the agency 165 days to start a recall of nut butters that may have been tainted with salmonella; 151 days to recall hazelnuts that also suspected of salmonella contamination; 82 days to recall frozen spinach suspected of high levels of cadmium; and 27 days to start a recall of cooked duck eggs carrying the bacteria that cause botulism."

FDA Commissioner Scott Gottlieb is quoted in the piece as saying that "the agency had taken to heart the inspector general's earlier warning and had already started to address recall enforcement problems that have persisted for years."

The Times notes that the FDA "has jurisdiction over most of the food supply in the United States, including virtually all processed food … About 48 million Americans get sick from food-borne diseases each year, according to the agency. Of those, 128,000 are hospitalized and 3,000 die."

KC's View: I get sick to my stomach just lookin at these numbers, and seeing how inefficient and ineffective we seem to be.

Politico reports that President Donald Trump, via Twitter, has criticized the US Postal Service (USPS) for charging e-commerce companies - especially Amazon - too little for shipping packages. The USPS, he wrote, is becoming "dumber and poorer" while e-commerce companies are becoming "richer" at their expense.

The complete Twitter posting read as follows:

"Why is the United States Post Office, which is losing many billions of dollars a year, while charging Amazon and others so little to deliver their packages, making Amazon richer and the Post Office dumber and poorer? Should be charging MUCH MORE!"

The presidential tweet appeared to be prompted by several issues - the fact that Amazon had what it called a "record setting" performance during the just completed end-of-year holiday shopping season (see our E-conomy Beat story below), the USPS's continuing financial woes (it had a 2016 net loss of $5.6 billion), and Trump's continuing disdain for the Post, which has reported aggressively - and, he has argued, inaccurately - about the Trump administration. (The president has suggested that Amazon founder/CEO Jeff Bezos only bought the Post in a private investment to use it as a lobbying tool for Amazon.)

In its coverage of the story, the Post writes that "Trump's tweet misses some nuances of the arrangement between Amazon and the Postal Service but underscores a real debate about whether the USPS is charging Amazon — and other retailers — enough to deliver packages."

Amazon has maintained that its contracts with the USPS are profitable for the carrier, but a the Post notes that hedge fund manager Josh Sandbulte - who has a stake in FedEx - argued in a Wall Street Journal op-ed piece that "the Postal Service effectively subsidizes Amazon, losing an average of $1.46 for each shipment it delivers."

KC's View: If it were as simple as simply raising shipping prices by an average of $1.46 per package in order to make the USPS profitable, life would be grand. But it almost certainly isn't. Though it would be pretty to think so.

It has long been a basic fact of life - at least as expressed by pretty much everyone with any knowledge of the USPS's operations who has deigned to express an opinion on the matter - that the reason the post office runs such a big deficit is that it is mandated by the US Congress to bear and recognize pension and health care costs in a way that private companies like FedEx and UPS do not. If the Congress waived or lightened those obligations to put the USPS more in line with how private sector companies operate, it is argued by many, it would soon be profitable.

I do think there is a legitimate discussion to be had here about what the USPS charges, and whether it need to raise prices, though I think that it probably makes sense to change its health care and pension obligations first and see how that shakes out.

It also seems reasonable to build a basic fact into any debate - that the USPS in a lot of ways acts as a public utility, making it possible for citizens to communicate with each other at reduced and reasonable costs. If the only people who can communicate are the ones who can afford smart phones or internet service or FedEx rates, then all that does is exacerbate the chasm between the haves and have-nots. (When everybody has such access, then we can have the other conversation.)

Finally, while this may not fit into any perceived political advantage of demonizing Amazon, it probably is fair to point out that Amazon is one of the USPS's biggest customers, if not the biggest. I'm not a very sophisticated business person, but it generally has been my understanding that you don't raise prices selectively for your best customers. And you certainly don't do it at a time when the USPS is struggling to be relevant.

I was amazed during the past month how many times I'd take the dog for a walk at 5:30 am and find an Amazon package that had been delivered during the early morning hours. I'm sure there was overtime involved, and the so-called "last mile" between e-commerce companies and their customers is not an inexpensive place to play. But it seem to me that the USPS can't afford not to play there, because it is one of the few things that keeps it meaningful.

And I think being meaningful and relevant out to be job one for the USPS. (And everybody else, come to think of it.)

One other thing. Whatever Trump thinks of Bezos, he seems to be doing his best to make the latter's purchase of the Post pay off, since subscriptions are up and the paper - along with many of its journalistic brethren around the country - are enjoying renewed popularity and, yes, relevance as they cover the Trump administration.

Corporate Drumbeat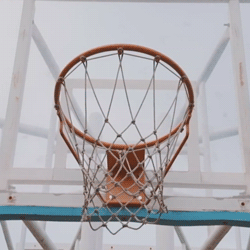 "Talent wins games, but teamwork and intelligence wins championships." -Michael Jordan

At Samuel J., we don't believe in the so-called "retail apocalypse."

"Retail self-destruction," maybe. But that only happens when companies and leaders don't adapt their stores to new competitive realities, don't create compelling customer experiences, and don't bring together exceptional talent and build extraordinary teams that can thrive and succeed even in the toughest of times.

Is this easy? Of course not. But it is achievable … especially when you have Samuel J. Associates on your team.

At Samuel J., our value never has been greater, because we understand the connection between great talent and innovative businesses. We are uniquely positioned to put together people and organizations in a way that builds expertise, cultivates leadership, and turns business challenges into business opportunities.At Samuel J, we know how to do it in a timely fashion and exceeds our clients' high expectations. And we have the winning record to prove it.

Click here to find out more.

At Samuel J. Associates, we help you find the right talent and build the right team.
• US News & World Report writes that Amazon's preliminary 2017 holiday season data shows that it generated "four million new Amazon Prime memberships in a single week and a 70 percent increase in shopping on the Amazon App. Amazon also reported that the Echo Dot and Fire TV stick were the two top-selling products on its platform this holiday season."

The story notes that GBH Insights is out with analysis saying that "Amazon captured between 45 and 50 percent of all online retail sales growth this year, up from 38 percent of new sales in 2016 … GBH estimates Prime membership jumped 40 percent to 88 million in the past year and Prime spending was up 22 percent this holiday season."

It was this Prime growth, the story says that "has helped insulate Amazon from intensifying inline competition from Wal-Mart Stores and others."


• The Seattle Times has its own story about Amazon's holiday season performance, with several notable nuggets including the fact that "more than one billion items were ordered from the legions of independent sellers on Amazon's Marketplace" … that "among Amazon's expanding fleet of warehouses, 10 facilities managed to pack and ship more than one million packages in a single day, an emerging benchmark for Amazon's increasingly automated depots" … and that Amazon "said the Echo Dot miniature speaker was the best selling product from any manufacturer across Amazon's retail site during the holiday season, with 'millions' of units sold."

KC's View: I continue to believe that it is really important to recognize that for better or for worse, Amazon is playing a different game here … building an ecosystem while everybody else is trying to figure out to sell more stuff to more people online. That's why the growth of Prime and its Alexa-powered technology is so important … it integrates Amazon into our lives as opposed to just being a shopping option. And that requires an entirely different approach to competition.

• Interesting end-of-the-year press release from Walmart, which announced what the top sellers were in each state during 2017, which in some cases may tell us something about geography and sociology, and in other cases may just be a curiosity.

Among them were crayons in Alabama … antifreeze in Alaska … protein powder in California … a Barbie farmer doll in Hawaii … instant coffee in Indiana … Ozark Trail tumblers in Kansas … refrigerators in Massachusetts … Life Savers in Missouri … cat food in New Mexico … Cheerios in New York … sweet canned corn in Vermont … Great Value French Fried Onions in Washington DC … and, naturally, Green Bay Packers bath mats in Wisconsin.

...with brief, occasional, italicized and sometimes gratuitous commentary…

• The Los Angeles Times writes that according to Mastercard's SpendingPulse Report, "Retail sales were up 4.9% this holiday season, the largest year-over-year gain since 2011 … Much of those savings were spent online this year, with online retail sales up 18.1% compared with 2016. This year's Cyber Monday was the largest online sales day in history, with Adobe, which also collects retail data, reporting $6.59 billion in sales in a single day, a 16.8% increase from last year."


• In Vermont, the Waterbury Record reports that the Associated Grocers of New England co-op is buying five independent supermarkets owned by entrepreneur Mike Comeau for an undisclosed price.

The story notes that AG services more than 300 stores in New England, as well as a "handful of corporate stores."

The New York Times reported the other day that a Times Square restaurant, Guy's American Kitchen & Bar, has been closed down by owner/celebrity chef Guy Fieri.

Which normally wouldn't be a big deal … except that Guy's American Kitchen & Bar was the subject of what I referred to here as a "great, nasty, eviscerating, contemptuous, and unbelievably vicious" review in the Times by restaurant critic Pete Wells. (You can read it here.

The Times concedes that the Wells review had nothing to do with the closure of the restaurant - it took five years for Guy's American Kitchen & Bar to close down after it was published. There was no explanation for the closure.

• Rose Marie, who started her show business career as a toddler in vaudeville, and who probably was best known for playing comedy writer Sally Rogers on "The Dick Van Dyke Show," passed away last week at age 94.

KC's View: Was there ever an office that was funnier than the one tasked with writing jokes for the fictional "Alan Brady Show?" It is amazing how well "The Dick Van Dyke Show" holds up today, and how terrific Rose Marie was in it - the only female writer in the room, caustic as hell and more than holding her own with Van Dyke, Morey Amsterdam, Richard Deacon and Carl Reiner. My 23-year-old daughter loves the show and considers it a kind of comfort food.
Back before the holidays, we had a bit of a controversy here on MNB.

There was this Washington Post report that "a new analysis of government data from the Bureau of Labor Statistics reveals a surprising disparity" when it comes to job loss and creation in the retail sector - "the retail industry, which shed the most jobs last year (54,300), seemed to push women out while offering more opportunities to men … Between October 2016 and October 2017, women who worked in the country's stores lost 160,300 jobs, while 106,000 men found new work in the field."

One analysis of the numbers suggested that this actually could be a good thing: "Women now outpace men in college enrollment … so they might be leaving some retail jobs to pursue more lucrative options."

I commented:

Women in general are smarter than men and better than men, so it makes sense that they'll evolve into career paths that will serve them better than men. I'll buy that.

Some folks took exception to this, and criticized me for being annoying and leftist, and said that I should be "disgusted" with myself; another said that I was being sexist.

I responded, in part:

One of the things that I hear college professors say is that they find that the women who attend their schools tend to be way ahead of the guys in terms of motivation and work ethic. Not every woman, and not every man. But in general. (Note that I said "in general" in my original commentary.)

Indeed, I talk to a lot of folks who believe that women tend to work harder and smarter, in pat because they have had to in order to succeed and advance in their careers. It is the old Fred Astaire-Ginger Rogers metaphor … Rogers actually had to be a better dancer than Astaire, because she had to do everything he did, except that she had to do it backwards and in heels.

Women who succeed, in many cases, have to be better simply because they are women. Recent stories about sexual harassment in a variety of industries have illustrated just how much crap so many of them (some studies put it at more than half the female workforce in this country) have to put up with in their careers.

MNB reader Dan Beard chimed in:

It's pretty simple,  if you have a disadvantage you have to work harder, be it a woman, disabled person or a person foreign to something, those folks that put their time in and work hard will eventually do better.

I always try to keep in mind at all times the old line about how "a woman needs a man like a fish needs a bicycle."

From another reader:

Don't let the haters wear you down…….any self-respecting man who also respects women would agree with your statement that women are smarter than men.   I'm of the opinion that women are tougher than men as well.   I know I could never deliver a baby.

As if you needed proof - when my wife enrolled in pharmacy school in 1987, women made up less than a third of her class.   This year, the class admitted to the University of Iowa's College of Pharmacy was almost 2/3 women and women have been in the majority of class admissions for over a decade.

And, we got an email from MNB reader Ashleigh Kellogg, who took note not just of this story but of one about Alyza Bohbot, the second generation leader of a Minnesota-based coffee company called Alakef Coffee Roasters, which created a sister company, City Girl Coffee, which gets its beans exclusively from farms and cooperatives that are owned or managed by women and then donates five percent of all profit to organizations that support women in the industry.

KC, I've been reading your blog for seven years, since I started working for a regional, midwest grocery chain. Two of today's stories for which you provided commentary I forwarded to my mom and sister, neither of whom are retailers but both of whom love a good girl-power story. This is what is so great about your site, that you not only provide relevant insight into the retail landscape, but also into the world.

Thanks. Your marching orders give me something to aim for every day.

In Week Seventeen - the final week of regular season play - in the National Football League…

Green Bay 11
Detroit 35

Chicago 10
Minnesota 23

Houston 13
Indianapolis 22

Cleveland 24
Pittsburgh 28

NY Jets 6
New England 26

Washington 10
NY Giants 18

Dallas 6
Philadelphia 0


Jacksonville 10
Tennessee 15

Buffalo 22
Miami 16

Cincinnati 31
Baltimore 27

Oakland 10
LA Chargers 30

Arizona 26
Seattle 24

San Francisco 34
LA Rams 13

Carolina 10
Atlanta 22

Kansas City 27
Denver 24

New Orleans 24
Tampa Bay 31

Industry Drumbeat
In this fast-paced, interactive and provocative presentation, MNB's Kevin Coupe challenges audiences to see Main Street through a constantly evolving technological, demographic, competitive and cultural prism.  These issues all combine to create an environment in which traditional thinking, fundamental execution, and just-good-enough strategies and tactics likely will pave a path to irrelevance;  Coupe lays out a road map for the future that focuses on differential advantages and disruptive mindsets, using real-world examples that can be adopted and executed by enterprising and innovative leaders.

"Kevin inspired our management team with his insights about the food industry and his enthusiasm. We've had the best come in to address our group, and Kevin Coupe was rated right up there.  He had our team on the edge of their chairs!" - Stew Leonard, Jr., CEO, Stew Leonard's

Constantly updated to reflect the news stories covered and commented upon daily by MorningNewsBeat, and seasoned with an irreverent sense of humor and disdain for sacred cows honed by Coupe's 30+ years of writing and reporting about the best in the business, "Good Is Not Good When Better Is Expected" will get your meeting attendees not just thinking, but asking the serious questions about business and consumers that serious times demand.

Want to make your next event unique, engaging, illuminating and entertaining?  Start here: KevinCoupe.com. Or call Kevin at 203-662-0100.
Industry Drumbeat
Just a reminder ... Jackson Jeyanayagam, CMO of Boxed, joins Tom Furphy and Kevin Coupe to talk about his company's competitive posture, unique value proposition, and focus on family-friendly values, as well as his experience as head of digital marketing at Chipotle during its food safety crisis. Plus, Tom and Kevin discuss Amazon's integration of Whole Foods, and much more, in this inaugural edition of The Innovation Conversation Podcast.

This podcast can be played below, or can be accessed and subscribed to on both iTunes and GooglePlay.


This Innovation Conversation Podcast is sponsored by ReposiTrak, and brought to you by GMDC.
PWS 52