Join the MNB Community.
Get a Wake Up Call each morning...
Email:
Explore the MNB Archives

From The MNB Archives
Wednesday, January 03, 2018
by Kate McMahon

When I wrote my first MNB New Year Food Trends column in 2011, Pizza Hut was the nation's largest consumer of kale (for use as a salad bar garnish only – not to eat), Amazon was dipping a toe into the grocery delivery market, sriracha was a novelty condiment and mobile phones were meant for talking.

Kale has since commandeered salad plates across the country, Amazon forked over $13.7 billion to add Whole Foods to its eco-system, sriracha is a standard sauce at Subway and mobile commerce continues to grow at extraordinary rates.

In the ensuing years, we have also seen gluten-free products, Greek yogurt, meal kits, non-dairy "milk" and the locavore movement go mainstream, while every contender to be the next cupcake has long been forgotten.

And so, I tread lightly into the realm of food and retail trends for 2018, culled from culinary experts, industry groups, marketing mavens, mainstream and social media, and user-generated food forums such as Pinterest and Instagram. Here goes:

• Where's the Beef (literally) With investors including Leonardo DiCaprio and Bill Gates, people are talking about new vegetarian burgers that taste like the real thing. The plant-based Impossible Burger (which promises to "bleed" like an all-beef patty) is served by gourmet chefs and the Umami Burger chain. The burger from Beyond Meat contains beet-juice extract for color and is now available in more than 5.000 retailers.

• Would you like (air) fries with that? The air fryer has replaced the Instant Pot as the must-have appliance for healthier cooking. The fryer utilizes hot air combined with just of a teaspoon of oil to create crispy fries, chicken tenders and more. Pinterest reports that searches for "air fryer" recipes are up by almost 2,000 percent.

• Ghee whiz Ghee, or clarified butter, has long been used in Indian cooking and is now gaining favor everywhere. Ghee boasts a rich, nutty flavor, and is lactose-free, which makes it easier to digest.

• A New Year, A New Superfood Move the matcha to make room for morninga, a potent nutrient powder which is made from the leaves of the moringa tree, which grows in India, Asia and parts of Africa. Most likely to be used in smoothies, bowls, protein bars, hummus and guacamole.

• A New Attitude Phil Lempert, the Supermarket Guru and friend of MNB, led his 2018 Top 10 Trends list with the term "mindfulness." He described mindfulness as "a new consumer attitude, mostly led by millennials, to truly understand everything possible about a particular food or beverage and then support the company, whether it be a brand or a retailer, by aligning with its values and supporting it with purchases."

Also noteworthy: Look for sophisticated mocktails, unique cuts of beef such as the Vegas Strip Steak, North African spices, Korean condiments, vegan desserts, stuffed donuts, Thai rolled ice cream, hybrid fruit-vegetables and savory desserts and jams to trend upward in 2018.

And finally, an observation: On a more macro, out-of-the-shopping-cart level, experts predict that today's discriminating consumers will not only expect but demand seamless omni-channel shopping. In fact, one of the things we hear more and more is that "omni-channel" has become an outmoded term.

In addition to control and convenience, shoppers are looking for a differentiated experience and connection with a brand. The retailers that can evolve to meet those needs, meld physical and digital commerce and deliver will succeed.

I think the transformation of Restoration Hardware into RH is an excellent example of such an evolution. RH launched a membership model giving customers special benefits and services for a $100 annual fee. Today 95% of core business is generated from its 350,000 active members, and revenues and profits are up. (This sounds remarkably like Amazon prime, doesn't it?)

Equally important, RH CEO Gary Friedman said it has sought to make shopping an experience in its large "galleries" featuring wine bars, cafes, art and design to "activate all the senses" and create a customer experience that cannot be replicated online.

That appears to be succeeding in its 3 Arts Café in the RH Chicago flagship store. The ultra-chic setting and is said to be the seventh most-Instagrammed café in the U.S., and the site of 32 marriage proposals (duly posted on social media, I'm sure).

You don't need a crystal ball to predict that if you put a ring on it at RH, it will play a prominent role in your wedding registry, living room and linen closet.

Comments? Send me an email at kate@morningnewsbeat.com .

by Kevin Coupe

There was a story in the New York Times sports section during the holiday break to which I wanted to draw your attention, because I think it teaches an important life/business lesson.

It was about Bennett Moehring, a junior at the US Naval Academy and a field goal kicker for its football team. Here's the story:

"Late in the Army-Navy game — a matchup both service academies obsess about all year — the score was 14-13, with Army ahead and Navy on a drive. Navy advanced to the Army 23-yard line, but penalties pushed the ball back and set up a 48-yard field-goal attempt for Moehring with just a few seconds left. If he made it, he would equal his personal best. He was confident he could do it.

"Snow and wind pelted his back. His foot smacked the ball just the way he wanted, and that ball flew straight and straight and straight some more. Until it drifted.

The kick was wide left, by maybe six inches."

Navy lost. It was seen as a disheartening loss in a disappointing season.

But what was really important about the story was what came next:

"Moehring felt his knees buckle. His teammates — he doesn't remember who — grabbed him."

"I'll never forget that my team wouldn't let me fall," Moehring said later, "even though I'd just let them down."

Moehring didn't hide after the game. He faced the media, and faced the fans. He didn't make excuses. And something amazing happened.

Moehring's cellphone "was buzzing with text messages, emails, Facebook messages and Twitter shout-outs, many from people who had seen Moehring's quotes online and were impressed with how he had handled the disappointment.

"It was striking that those messages were overwhelmingly positive. They weren't from Navy fans telling him how much he stunk — the kind of reaction that could be expected from fans of schools where football might as well be a major. The notes were mostly from strangers, who recognized Moehring's effort and propped him up.

"Generations of Navy football players also reached out, saying that he had tried his best and that was all Midshipmen could ever ask for. It felt as if a 'giant net of a brotherhood was catching me,' said Moehring."

That's a important business lesson, I think.

It reminds me of a line from an old Michael Douglas movie, Black Rain, in which a Japanese detective observes that "in Japan, we fix problems. In America, you fix blame."

Not every initiative works, just as not every kick goes through the uprights. What really matters is that businesses - just like Navy's football team - create a culture in which people stand together even while trying to achieve personal bests, and where the result of failure is a deep resolve to learn and do better next time.

It could be an Eye-Opener.

Business Insider speculates that "Amazon could be about to make some big changes to its grocery business, which currently consists of two services: AmazonFresh and Prime Now." Amazon Fresh is the company's grocery delivery service, while Prime Now is its two-hour delivery service that is free to Prime members, offering a more limited selection of food.

The story suggests that "changes at Amazon offer a glimpse at how these two services may be coming together in meaningful ways." One big change: the "Amazon executive in charge of Prime Now, VP Stephenie Landry, has also been tapped to lead AmazonFresh."

It is, the story suggests, "tempting to look at Prime Now as Amazon's vehicle for dominating grocery — an area where it's struggled previously. Combining Whole Foods' nationwide grocery footprint and selection with Prime Now's delivery logistics to provide free, two-hour delivery could prove an unbeatable combination."

The argument seems to be that even as Amazon phases out its Fresh offering in some markets where it has not been viable, it is expanding Prime Now - and expanding its grocery selection. And Landry has been quoted as saying that "both of them have a lot of synergies and it makes sense to think about them jointly." And, she has said that "we're going to have lots of different ways to get food to customers. But behind the scenes it makes sense to develop as many efficiencies as possible."

KC's View: For me, it is an article of faith that Amazon will do whatever it needs to do to make its grocery business more efficient and effective … and the internal structure will be wired to adapt to what consumers want and need. It won't be about ego or legacy … just about making it work for consumers.

The Washington Post reports this morning that "UPS, FedEx and others are bracing for what they expect to be a week of record-setting returns as Americans head back to work - and drop off their boxed-up returns on the way. Consumers are projected to take back roughly $90 billion worth of gifts this holiday season, accounting for nearly one-fourth of the year's returns, according to Optoro, a Washington-based firm that helps retailers manage the returns process."

UPS, for example, "expects to process 6 million returns this week, and as many as 1.4 million packages today alone.

The Post goes on: "Free shipping and returns have become nearly ubiquitous, particularly during the holiday season, as retailers look to keep pace with Amazon.com, Walmart and Target. As a result, nearly half — 49 percent — of the country's retailers now offer free return shipping, according to the National Retail Federation … But processing those returns can be a laborious and costly process.

KC's View: One estimate is that almost one-third of what people buy online gets returned, and there are companies out there - Zappos comes to mind - that have built their business models on the notion that people will buy multiple sizes of an item online and then return what doesn't fit.

I guess I have to wonder the degree to which this mindset will spread to shoppers in other venues, and how much these new economics will affect various business's finances. When consumers begin expecting something in one part of their lives, they tend to demand it in other segments of their lives. This could end up being an enormous challenge to retailers of all kinds.

Good piece in the Wall Street Journal today that uses Unilever as an example of a company that is grappling with competition "from an army of insurgents" that are offering "smaller, niche or locally made products" with growing consumer appeal. "In many cases," the story says, "they are seeking out healthy alternatives and more natural ingredients. Manufacturing costs have fallen, allowing small players to seize quickly on trends. Social media and e-commerce have made marketing and distribution easier."

Which means that big companies - which used to be embraced by consumers worldwide for their dependability, consistency, and, well, bigness - have to find new ways to innovate and compete.

"We have to match them in terms of insight, speed and the ability, frankly, not to be 110% sure all the time that what you've got is going to work," Unilever CFO Graeme Pitkethly tells the Journal.

In other words, disrupt from within.

You can read the entire story here.

• USA Today reports that McDonald's is testing yet another burger that uses fresh rather than frozen beef - the Archburger, described as having cheese, pickle, onions and something called 'Arch Sauce.' There also apparently are BLT and LT versions available.

The story says that "the Archburger is going for a trial run at seven locations in the US."

Some context: McDonald's also is shifting to fresh beef for its Quarter Pounder this year. In addition, use of the "Arch" name - which references its logo - is not new for McDonald's. It tested an Arch Deluxe burger, which had a mustard and mayonnaise sauce and was aimed at adults, more than 20 years ago. It was a flop.


• Barron's has a story about how 2018 is "expected to a year of furious discounting in fast food. Goosed by McDonald's December announcement of a new dollar menu that included a range of items at $1, $2, and $3 — and, for the first time, the kids' Happy Meal — other companies have responded with their own refreshed offerings."

Among the players coming to market with new discounts, promotions and value meals - Wendy's, Burger King, Taco Bell, Del Taco, and Subway.

At Subway there is a bit of revolt over the new promotions. The Washington Post reports that hundreds of franchisees have written to the company leadership saying that a new "$4.99 foot long sub" promotion will cause many of them to lose enough money that they will have to close their stores.

This disconnect is not unique to Subway: "As fast-food chains across the country have slashed menu prices to revive flagging sales, a growing rift has emerged between some name-brand corporations and the local operators who run their outlets," the Post writes. "For years now, the retail industry has been shaken by giant companies that have been able to keep prices low, wooing consumers but squeezing suppliers and smaller competitors. But in the restaurant business, the push to keep prices low has pitted corporate headquarters against individual outlet owners — all operating under the same brand."

KC's View: As all this movement occurs, whether it is to fresher and better ingredients or lower prices, it doesn't happen in a vacuum. The Barron's story makes an important point - that "fast-food joints aren't just competing with each other. Digital technology has reshaped the delivery business. And grocery prices have been held down in part by retailers wary of losing customers even as they look to widen margins."

Corporate Drumbeat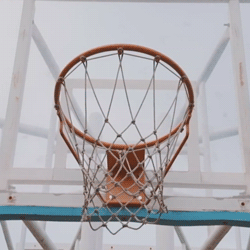 "Talent wins games, but teamwork and intelligence wins championships." -Michael Jordan

At Samuel J., we don't believe in the so-called "retail apocalypse."

"Retail self-destruction," maybe. But that only happens when companies and leaders don't adapt their stores to new competitive realities, don't create compelling customer experiences, and don't bring together exceptional talent and build extraordinary teams that can thrive and succeed even in the toughest of times.

Is this easy? Of course not. But it is achievable … especially when you have Samuel J. Associates on your team.

At Samuel J., our value never has been greater, because we understand the connection between great talent and innovative businesses. We are uniquely positioned to put together people and organizations in a way that builds expertise, cultivates leadership, and turns business challenges into business opportunities.At Samuel J, we know how to do it in a timely fashion and exceeds our clients' high expectations. And we have the winning record to prove it.

Click here to find out more.

At Samuel J. Associates, we help you find the right talent and build the right team.
Speculation of the day: Amazon will acquire Target this year.

Bloomberg (and pretty much every other business publication and newspaper business page) has a story about how tech analyst Gene Munster wrote a report this week making this prediction.

"Target is the ideal offline partner for Amazon for two reasons, shared demographic and manageable but comprehensive store count," Munster wrote. "Getting the timing on this is difficult, but seeing the value of the combination is easy."

Munster - who, the story notes, is perceived as a credible analyst with a strong track record - tells Bloomberg that "investors would view this as Amazon taking over the world and that's a good thing."

Munster also said that "market-share numbers suggest a deal would be approved by regulators, and Wal-Mart Stores Inc. would still have a larger share than an Amazon-Target combination."

Neither Amazon nor Target are commenting on the speculation.

KC's View: Maybe this makes sense. Maybe it'll happen.

But … it is important to remember that over the past year - and especially since acquiring Whole Foods - pretty much the only company that hasn't been rumored to be an Amazon acquisition target has been MorningNewsBeat.

Everybody is seen as an appropriate, possible, or strategic fit, though I'd guess that there are a lot of companies out there that would like to be but aren't.

So, maybe Amazon will buy Target. Or maybe they'll make a completely unexpected move that nobody predicts or sees coming.

• The Canadian Press reports that "Montreal implemented its long-planned ban on plastic bags on Monday, making it the first major Canadian city to do so. The ban covers the distribution of lightweight plastic bags with a thickness of less than 50 microns as well as biodegradable bags, which contain an additive that causes them to decompose in heat and light."

Yesterday, MNB took note of a Politico report that President Donald Trump, via Twitter, criticized the US Postal Service (USPS) for charging e-commerce companies - especially Amazon - too little for shipping packages. The USPS, he wrote, is becoming "dumber and poorer" while e-commerce companies are becoming "richer" at their expense.

MNB reader Joe DiVincenzo responded:

I take with a grain of salt anytime I see a statistic quoted such as "the Postal Service effectively subsidizes Amazon, losing an average of $1.46 for each shipment it delivers."

Profits and losses on any given item, product or service are reported many different ways and its little more than an accounting game to show the profit or loss that puts you in the best light.  Much like the invoice price on a car, the true profit or loss a dealer makes is buried so deep I would doubt even the sales manager of the average dealer has any idea of what the true profit per vehicle is.

I'm reminded in my own business experiences with a large company my company was doing business with complaining they were actually losing money in the deal.  I asked simply "Then why do you want to do business with us".  The eventual response was they couldn't afford not to as if they stopped doing business with us, that meant their overall Corporate overhead would have to be spread out over all their other accounts which would ultimately negatively impact their company's bottom line, more than offsetting any operational loss they had in doing business with us.  So while it may have been true on paper their operating profit from selling to us was done at a loss, the reality was they were quite profitable.

My gut is when you factor everything in, the USPS is doing just fine conducting business with Amazon.

MNB reader Tom Kroupa wrote:

You said it: the real reason the USPS is losing money is the mandate to fund their pensions at a rate far higher than their competitors FedEx and UPS (and other private corporations as well). Why would the government make such an absurd requirement? Its because they want to force the USPS to "lose" money "prove" they are incompetent, so they can turn it over to the private sector (i.e., their donors!) who would make it profitable. This is devious politics at its worst!

And, from another reader:

Totally agree with your position.  Since when does government, or President, get to wade in on business terms?  If a law is broken, have the appropriate government department look into it, and rule on anything inappropriate.   Otherwise, stay out of it.




Commenting on the growth of checkout-free store initiatives, I referred to checkouts as the worst part of the supermarket shopping experience, which prompted one MNB reader to write:

This is the future KC, no doubt about it. The biggest complaint at my store (Shaw's) is no longer prices but understaffed checkouts. And working there I can tell you that when I leave at 5 and lines are to the grocery end caps, I stop somewhere else on my way home.

If I were Albertsons I would have been looking at this technology years ago!

MNB reader Janis Raye wrote:

Although I'm still waiting for the E-Z Pass model of grocery checkout, I am intrigued with self-scanning made easier. But instead of a handheld scanner, why not attach a scanner to a grocery cart handle? I think that I would be willing to scan items myself and drop them into bags set in my cart if it were that easy to do. Is anyone working on this?




Finally, responding to yesterday's story about Jack in the Box creating a weed-themed Merry Munchie Meal, which it will test later this month at three southern California locations, which makes sense since recreational marijuana now is legal there.

One MNB reader wrote:

Not that I live in California, but this seems a bit concerning as an automobile driver – "where people have been going for years to deal with illegal pot-induced cases of the munchies".  As you noted, they have been doing this for years, but with the legalization, more users are anticipated to be doing this and Jack in the Box is jumping on this.  What happens when a "pot-induced" driver is in a car accident and hurts or fatally injures someone?  Will Jack in the Box be held liable to some degree?

Now I know that there are many other automobile accidents already caused by alcohol or drug (whether legal or illegal) impaired drivers, but this seems like it is enticing the now "legal" user to drive over if you have the munchies.  If someone is under the influence of alcohol or drugs (again – legal or illegal), it is still illegal to be driving.  Are they now going to have a designated driver run them to Jack in the Box?  I doubt it. Maybe it is another opportunity for Uber or Lyft.

If I were Jack in the Box, I'd be developing a strategic alliance with either Uber or Lyft … that makes a lot of sense.

Industry Drumbeat
In this fast-paced, interactive and provocative presentation, MNB's Kevin Coupe challenges audiences to see Main Street through a constantly evolving technological, demographic, competitive and cultural prism.  These issues all combine to create an environment in which traditional thinking, fundamental execution, and just-good-enough strategies and tactics likely will pave a path to irrelevance;  Coupe lays out a road map for the future that focuses on differential advantages and disruptive mindsets, using real-world examples that can be adopted and executed by enterprising and innovative leaders.

"Kevin inspired our management team with his insights about the food industry and his enthusiasm. We've had the best come in to address our group, and Kevin Coupe was rated right up there.  He had our team on the edge of their chairs!" - Stew Leonard, Jr., CEO, Stew Leonard's

Constantly updated to reflect the news stories covered and commented upon daily by MorningNewsBeat, and seasoned with an irreverent sense of humor and disdain for sacred cows honed by Coupe's 30+ years of writing and reporting about the best in the business, "Good Is Not Good When Better Is Expected" will get your meeting attendees not just thinking, but asking the serious questions about business and consumers that serious times demand.

Want to make your next event unique, engaging, illuminating and entertaining?  Start here: KevinCoupe.com. Or call Kevin at 203-662-0100.
Industry Drumbeat
Just a reminder ... Jackson Jeyanayagam, CMO of Boxed, joins Tom Furphy and Kevin Coupe to talk about his company's competitive posture, unique value proposition, and focus on family-friendly values, as well as his experience as head of digital marketing at Chipotle during its food safety crisis. Plus, Tom and Kevin discuss Amazon's integration of Whole Foods, and much more, in this inaugural edition of The Innovation Conversation Podcast.

This podcast can be played below, or can be accessed and subscribed to on both iTunes and GooglePlay.


This Innovation Conversation Podcast is sponsored by ReposiTrak, and brought to you by GMDC.
PWS 51