Join the MNB Community.
Get a Wake Up Call each morning...
Email:
Explore the MNB Archives

From The MNB Archives
Thursday, January 04, 2018
This commentary is available as both text and video; enjoy both or either ... they are similar, but not exactly the same. To see past FaceTime commentaries, go to the MNB Channel on YouTube.

Hi, Kevin Coupe here and this is FaceTime with the Content Guy.

Well, it is a new year … and already we're seeing stories about old business models falling victim to new realities. I think they have something in common. They were in the business of offering alternatives, not advantages.

The New York Times had a piece the other day about the 45-store Book World chain, based in the Upper Midwest, is closing its doors, "surrendering to the forces of e-commerce" even after being able to survive recessions, Barnes & Noble, Walmart and the like. It is, the story suggested, part of a "final shakeout" resulting from "the shifting nature of shopping."

While there still are plenty of folks who like browsing in bookstores, and there are a lot of independent bookstores that are doing just fine, it appears that Book World didn't offer enough of a differential experience to survive. You can't just offer an alternative. You have to offer an advantage.

At the same time, the Wall Street Journal reports that in the wake of Hugh Hefner's death, a new ownership structure at Playboy is seen as focusing more on the "Playboy lifestyle" and less on the magazine, to the point where it seems likely that in the not too distant future, it'll no longer be published.

To be honest, I'm amazed it took this long. The whole "Playboy" thing seems impossibly anachronistic, and as far as I'm concerned, you can't kill the thing fast enough. What surprises me isn't that the magazine may be going away, but that there is enough equity left in the brand to make it viable.

You can't just offer an alternative. You have to offer a differential advantage.

Then again, I'm not their target audience. What do I know?

I was intrigued to read another Times story about how Movie Pass - a subscription-based plan that allows people go to the movies as much as 365 times a year for $9.95 a month - has managed to sign up more than one million subscribers in just four months. While traditional theater companies such as AMC have resisted the business model, there clearly seems to be a hunger out there for this sort of initiative. (I have a son in Chicago who uses Move Pass, and he raves about it … it helps him decide where he is going to the movies.)

I remember being a littler skeptical about Movie Pass when it was first announced, mostly because I wondered whether there is enough good product out there to make it useful. But they've tapped into something, and I think that movie studios and theater companies need to take notice, lest they give up even more competitive ground to all the entertainment competition that is out there.

You can't just offer an alternative. You have to offer a differential advantage.

The Times reminded me of a great line from Ernest Hemingway's "The Sun Also Rises," in which a character is asked how he went bust. "Two ways," he says. "Gradually and then suddenly."

And so it goes.

That's what is on my mind this morning, and, as always, I want to hear what is on your mind.

by Kevin Coupe

The issue of gender pay equity has been long-debated in this country, and is getting new oxygen these days because of the sexual harassment stories dominating the media.

The New York Times reports this morning that one country - not the United States - has come up with a unique approach to ensuring pay equity, regardless of gender.

"Iceland this week began putting in place a new law that requires companies and government agencies to prove they are paying men and women equally, positioning the country at the forefront of global efforts to minimize gender inequality," the Times writes.

"The Equal Pay Standard, which was part of broader legislation that was proposed last March and passed in June, took effect on Monday. It says that companies with 25 full-time employees or more must analyze their salary structures every three years to ensure that men and women are being paid the same amount for doing the same jobs. Then they must report back to the government for certification or face penalties that include fines."

The story notes that Iceland has had laws on the books guaranteeing pay equity since 1961 (which strikes me, by the way, as really early compared to much of the world), but that this is "the first time that the small and prosperous nation of about 340,000 has put in place specific steps to try to force companies to eliminate pay gaps."

Iceland, in fact, tends to progressive when it comes to such issues, the Times writes: "In 2017, for the ninth year in a row, Iceland had the best overall score on the World Economic Forum's Global Gender Gap Report, which measures the size of the differences between men and women in health, economics, politics and education in 144 countries.

One would hope that legislation would not be needed for companies to realize that people ought to be paid the same, regardless of gender. But clearly, in many places, it isn't enough … and some companies and people have retrogressive attitudes when it comes to things like pay equity, sexual harassment, and the like.

This is one solution to one problem. And I think it is an Eye-Opener.

CNBC reports that a new report by Consumer Intelligence Research Partners says that people who use their Amazon Echo systems to buy products on Amazon spend more that members of Amazon Prime - which is noteworthy since it has long been known that Amazon Prime members spend a lot more on Amazon than non-Prime members.

According to the story, "The report says Amazon Echo owners spend an average of $1,700 a year on Amazon, more than the $1,300 Amazon Prime members are estimated to be spending a year on the e-commerce site. That's 66 percent more than the average spend by all Amazon customers."

This week, CNBC writes, Amazon "announced that it sold 'millions' of Amazon devices and that the Echo Dot device was the best-selling product among Prime members. During the holidays, Amazon dropped the price of the Echo Dot to as little as $29."

KC's View: Let's be clear. There are a lot more Prime members than Echo users, so the numbers probably aren't even in the same universe. But … the implications of this trend are fascinating, because they confirm the efficacy of what Amazon has been trying to do in its ecosystem. The Echos that I have all over my house are wonderful for all sorts of reasons, I use them for lots of things, and their efficacy will only improve as they become more intuitive and interconnected. (I suspect they'll also get a little scarier.)

But in the end, they are designed to make it easier for me to buy stuff. Which for Amazon is the bottom line.

The Street has a story saying that Kroger and retailer-owned cooperative Ace Hardware "are in preliminary talks to form a partnership" under which Ace would create a store-within-a-store in some Kroger units.

According to the story, "Ace operates 5,830 stores across the U.S. Under the cooperative corporate structure, every storefront is independently run — like a franchise — and the local owners own company stock, which grants them voting rights in the cooperative.

"The store-within-a-store concept is nothing new to Ace. Since 2012, it has offered local store owners $150,000 to adopt the model, in which stores of 5,000 square feet or less and can be located inside grocery or paint stores. Ace has a partnership, for instance, with paint chain Benjamin Moore. It has at least 400 express stores, according to the latest data available. If the Ace set-up with Kroger goes through, the grocer would be Ace's biggest partnership according to the source with knowledge of the deal."

KC's View: No reason I can think of that this cannot work. It is all about creating a more relevant and resonant shopping experience, and so with thoughtful integration and a laser-like focus on customers, this could make a lot of sense for both parties.

The Sacramento Bee this morning reports that the In-N-Out fast food burger chain, which has cultish devotees all over the country despite the fact that it currently operates only 328 stores in California, Arizona, Nevada, Utah, Texas and Oregon, has introduced its first new menu item in 15 years.

Hot chocolate. In two sizes. With an accompanying small package of mini marshmallows.

The last new item introduced by In-N-Out was lemonade.

The story says that "In-N-Out's menu has thrived in its simplicity since opening in 1948. Burgers, fries and shakes – that's about it, at least without diving into the secret menu."

The Bee also notes that "the announcement comes just over a month after In-N-Out announced it would open a production center and up to 50 restaurants in Colorado … Could this hot item mean expansion to other cold-weather states is on the horizon?"

KC's View: At the moment, it is 24 degrees in my Connecticut town. It feels like 12 degrees. (I know this, because I've been outside with my 14-year-old lab three times since 6 am.) The snow is falling hard. The wind is blowing. The weather, in a word, sucks.

But I'd be willing to venture outside for a double-double animal style, and if they have hot chocolate to go with it, I'd probably order it.

That's what I call brand equity.

The Wall Street Journal this morning has a long piece about supermarket rotisserie chickens. The reason? After emerging " as a supermarket staple in the 1990s, paving the way for the array of prepared foods that grocery stores sell today," rotisserie chickens now "are many grocery stores' best-selling hot food item and a rare bright spot in an industry struggling to adapt to a shift away from packaged foods."

More than 600 million of them were sold in US supermarkets last year, the story says - 87 million of them in Costco alone (which now "is building its own roughly $300 million chicken-processing plant in Nebraska, which should be cheaper than buying ready-to-cook chickens from suppliers.) They are a particularly profitable option because people tend to buy high-margin side dishes and beverages to go along with them.

However, even as "more stores are relying on rotisserie chickens to draw customers," higher costs and increased competition mean that "to continue selling them for $5 to $7 each, executives are working to trim supply-chain costs, cook chickens more efficiently and throw fewer of them away unsold."

KC's View: When I started out writing about the supermarket business, I used to find myself in stores during the early morning, and usually there would be rotisserie chickens already cooking … before that made it easier for the operators. It almost didn't matter that by the end of the day, they likely would be inedible.

But that's a long time ago, and retailers have gotten a lot smarter about this side of the business. The food is a lot better, to be sure … and retailers are smart to do whatever they can to make this segment more profitable. My only word of warning would be that they need to keep effectiveness in mind, not just efficiency … because if they don't, they'll be back to cooking chickens at 6 am.

USA Today this morning reports that Philip Morris International has taken out ads in a number of UK newspapers announcing its intention to get out of the cigarette business.

According to the story, the company's "new ambition in 2018 is to build a smoke-free future and eventually stop selling cigarettes. The manifesto, as described on the company's web site, is to help people quit smoking traditional cigarettes and to one day replace them all with smoke-free alternatives like e-cigarettes and heated tobacco products."

Philip Morris claims, the story says, that "the alternatives are less harmful and that 'we can achieve a significant public-health benefit only when a large number of these smokers switch from cigarettes to better products'."

However, USA Today also reports that the World Health Organization (WHO) is skeptical about the company's motivations, and has "refused to partner with The Foundation for a Smoke-Free World which is funded by Philip Morris International."

"The tobacco industry and its front groups have misled the public about the risks associated with other tobacco products," WHO said last year. "Such misleading conduct continues today with companies, including PMI, marketing tobacco products in ways that misleadingly suggest that some tobacco products are less harmful than others."

KC's View: I'm even more skeptical that the WHO. Tobacco companies are systemic dissemblers, liars and poisoners of the general public. They always have been, and I have no reason to think they will change their stripes. I've said it before, and I'll say it again - there is a special circle of hell that is reserved for tobacco company executives.

Corporate Drumbeat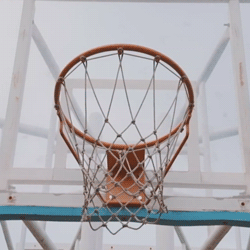 "Talent wins games, but teamwork and intelligence wins championships." -Michael Jordan

At Samuel J., we don't believe in the so-called "retail apocalypse."

"Retail self-destruction," maybe. But that only happens when companies and leaders don't adapt their stores to new competitive realities, don't create compelling customer experiences, and don't bring together exceptional talent and build extraordinary teams that can thrive and succeed even in the toughest of times.

Is this easy? Of course not. But it is achievable … especially when you have Samuel J. Associates on your team.

At Samuel J., our value never has been greater, because we understand the connection between great talent and innovative businesses. We are uniquely positioned to put together people and organizations in a way that builds expertise, cultivates leadership, and turns business challenges into business opportunities.At Samuel J, we know how to do it in a timely fashion and exceeds our clients' high expectations. And we have the winning record to prove it.

Click here to find out more.

At Samuel J. Associates, we help you find the right talent and build the right team.
The Washington Post has a story about a place where the concept of pumping one's own gas - taken for granted in most of the country - has angered and "perturbed" some folks concerned "by the possibility of having to pump their own gas in the cold," and are expressing their outrage via social media.

Oregon. Specifically, counties there "with a population of less than 40,000," 15 of which now will allow people to pump their own gas 24 hours a day, and three where they can do it from 6 pm to 6 am.

Until now, Oregon and New Jersey have been the only two states in the US where self-service gas pumps have been illegal.

KC's View: This actually is pretty funny. I spend my summers in Oregon, and it actually has taken me some time to get used to the idea that I can't pump my own gas. I'm amused by the fact that some folks see this as being an infringement on their right to be waited upon … because, to be honest, waiting for most of these folks to pump gas just slows things down.

The Post notes that Oregon has "become a virtual laughingstock among social media users who seemed to have visualized an entire state filled with hapless drivers.
'FEAR NOT OREGON!!! I've decided to move to Oregon to open a school to teach people how to pump their gas. Short-term business you say?' a man wrote and then listed a list of menial tasks he wants to teach people do. His Facebook comment has been liked 61,000 times."

Pretty funny.

• CNBC this morning reports that "Amazon has patented a blended-reality mirror that lets you try on clothes virtually while placing you into a virtual location (via GeekWire). The patent describes the mirror as partially-reflective and partially-transmissive, and uses a mix of displays, cameras, and projectors to create the blended image. The imagined mirror works by scanning the environment to generate a virtual model, and then identifies the face and eyes of the user to determine which objects are to be seen as a reflection. Once this process is completed, the virtual clothes and scene are transmitted through the mirror to create the blended-reality result."

The story concedes that "not all patented ideas turn into products, of course." But, Amazon increasingly has invested in technologies like the Echo Look, which uses video and algorithms to provide fashion recommendations. Amazon, the story points out, has been "ambitiously building up businesses in the sector, including launching its own clothing lines and developing algorithms that design clothing based on Instagram fashion trends. All considered, an Amazon-branded mirror that helps you get dressed isn't as bizarre as it might have once seemed."

• Bloomberg has a story saying that despite popular opinion that the Amazon-Whole Foods tie-up would have a big impact on supermarket prices, at the moment, "Aldi and Lidl -- two no-frills German discounters that are expanding quickly in the U.S. -- are putting more pressure on grocery giants such as Kroger and Wal-Mart Stores."

Mike Paglia, a grocery analyst at Kantar Retail, says, "It looks a lot like a price war, and you're starting to see those ripple effects."

According to Bloomberg, "In a recent price survey of low-priced items, Kantar found that a basket in Charlotte, North Carolina, was cheaper at Wal-Mart than it was at Lidl -- a sign that the world's largest retailer, which makes more than half of its revenue from the grocery business, has responded aggressively. It was the first time in seven years that Wal-Mart took the top spot in the study, displacing discount chain Dollar General Corp. Analysts say the steep price competition is evidence that retailers were trying to get the jump on Lidl."

Responding to yesterday's story about the massive numbers of returns taking place in the post-holiday season, MNB reader Tom Murphy wrote:

You are correct in two assumptions: 1) retailers have a significant financial challenge with returns and 2) what consumers experience in one aspect of their lives, they tend to want in others.

Most retailers spent the last 30 years optimizing their supply chains for first stores, recently e-commerce fulfillment and now returns.  The reverse logistics of returns are fraught with inefficiencies in policies and processes.  Look for some retailers to provide an extra kick if you return the product to their store vs. by mail.  It is a double-down benefit with lower mail costs and a chance for an exchange and a new sale…it could fund a number of discounts, exchange coupons, or even a store-wide returns party…thinking wine samples from local wineries…a win for both.  Retailers also need to figure out in-store returns…how to touch it as few times as possible and how to create value from returned products, e.g., resale, charitable donation for tax credit, etc.

If I was a grocer, I would be thinking about a related problem…how will I handle delivered or click & collect product that doesn't meet consumer expectations…think bananas that turn black in 24 hours, wrong sized or damaged product, etc.  This leads to "virtual returns" which also have policy, process and financial implications.




Regarding Unilever's efforts to disrupt its own business because of new competition from upstart companies, one MNB reader wrote:

Finally!
 
This thought process by Unilever is brilliant, number one is being agile in today's CPG business environment. The small guys are running circles around the BIG's. Finally someone recognizes that big has NOT necessarily delivered expectations over the last 10- 12 years for manufacturers and or retailers. They have gone big at the expense of agile, relationships with customers, become risk adverse due to efficiencies , not adventures and not delivering/ providing what the customer wants.
 
I say good for it Unilever, be a reverse trend setter BIG to small!
 
You can write a case study on how this has not been good for the industry, but for a few BIG's that have grown up in that model.




Got the following email about another subject from an MNB reader:

It may make sense to have your small local post office in the Supermarket. This would drive traffic in Supermarkets as well as give post offices free or cheap rent.
Seems like a win win to me. Supermarkets give away the space or cheap rent while driving traffic substantially while USPS reduces overhead cost dramatically.

I've been arguing this for years. Post offices can give up their prime real estate in many communities, and open satellite windows in supermarkets, drug stores, and even public libraries … it would make all of these entities more relevant.

By the way … the really, really smart folks at Westborn Market in Michigan, which I've raved about here from time to time, recently took over an old post office in Plymouth, Michigan, and turned it into one of the most interesting and compelling food stores I've ever seen. So the advantages can cut both ways.

Industry Drumbeat
In this fast-paced, interactive and provocative presentation, MNB's Kevin Coupe challenges audiences to see Main Street through a constantly evolving technological, demographic, competitive and cultural prism.  These issues all combine to create an environment in which traditional thinking, fundamental execution, and just-good-enough strategies and tactics likely will pave a path to irrelevance;  Coupe lays out a road map for the future that focuses on differential advantages and disruptive mindsets, using real-world examples that can be adopted and executed by enterprising and innovative leaders.

"Kevin inspired our management team with his insights about the food industry and his enthusiasm. We've had the best come in to address our group, and Kevin Coupe was rated right up there.  He had our team on the edge of their chairs!" - Stew Leonard, Jr., CEO, Stew Leonard's

Constantly updated to reflect the news stories covered and commented upon daily by MorningNewsBeat, and seasoned with an irreverent sense of humor and disdain for sacred cows honed by Coupe's 30+ years of writing and reporting about the best in the business, "Good Is Not Good When Better Is Expected" will get your meeting attendees not just thinking, but asking the serious questions about business and consumers that serious times demand.

Want to make your next event unique, engaging, illuminating and entertaining?  Start here: KevinCoupe.com. Or call Kevin at 203-662-0100.
Industry Drumbeat
Just a reminder ... Jackson Jeyanayagam, CMO of Boxed, joins Tom Furphy and Kevin Coupe to talk about his company's competitive posture, unique value proposition, and focus on family-friendly values, as well as his experience as head of digital marketing at Chipotle during its food safety crisis. Plus, Tom and Kevin discuss Amazon's integration of Whole Foods, and much more, in this inaugural edition of The Innovation Conversation Podcast.

This podcast can be played below, or can be accessed and subscribed to on both iTunes and GooglePlay.


This Innovation Conversation Podcast is sponsored by ReposiTrak, and brought to you by GMDC.
PWS 53