Join the MNB Community.
Get a Wake Up Call each morning...
Email:
Explore the MNB Archives

From The MNB Archives
Friday, January 05, 2018
by Kevin Coupe

There was a fascinating piece in the Washington Post the other day about a new concept being tested in the UK - vending machines for the homeless, described as " a 24/7 pit stop where people can access free food, clothing and other basic supplies."

According to the story, "The first vending machine launched this month in a shopping center in Nottingham, stocked full of supplies like water, fresh fruit, energy bars, chips and sandwiches, as well as socks, toothpaste, toothbrushes and even books. The machine was installed by Action Hunger," a charity directed by Huzaifah Khaled, who saw the need while commuting to and from university and seeing how severe the homeless problem was. He saw that part of the problem was limited access to services that some homeless people have, and identified expansion of access as a key opportunity for meaningful change.

The Post writes, "N&W Global Vending, one of the world's largest vending companies, gave Khaled a 10,000-pound, or about $13,000, machine free. Meanwhile, Khaled reached out to the Friary, a day center serving the homeless in the Nottingham area. Now, as a partner organization to Action Hunger, the Friary gives out keycards to its patrons, which are programmed to permit up to three items being dispensed per day.  Users have to show up at the Friary once a week to continue receiving access to the keycards.

"The idea is users do not become dependent on the machines, and are working toward a long-term plan for getting off the streets, Khaled explained. He wants Action Hunger's low-cost vending machines, which are restocked daily by volunteers, to complement other existing services, and believes continued engagement with local support services is key to ending the cycle of homelessness."

Expansion already is planned: "A machine will be installed in New York City in February, followed by San Francisco, Seattle and Los Angeles. Action Hunger has partnered up with Rescuing Leftover Cuisine, a food rescue nonprofit based in New York City, and is also in talks with Tyson Foods."

Khaled says that he "hopes Action Hunger's vending machines will represent a step toward a sustainable, long-term solution to homelessness," though he also says that he looks forward to the day when he actually can shut his charity down.

Very interesting approach to an ongoing problem. And, I think, Eye-Opening.

CNBC reports that Amazon is negotiating with several companies - including Procter & Gamble and Clorox - about the possibility of letting them promote their brands on its Alexa-powered Echo devices.

According to the story, the discussions "have centered on whether companies would pay for higher placement if a user searches for a product such as shampoo on the device, similar to how paid searches work in Google."

The CNBC story says that such a development "could mean big things for consumer companies that are fretting their influence on a voice-powered shopping experience."

At the same time, "brands are worried about being left out of the voice-shopping platform entirely. Advertisers and brands are particularly focused on search placement on Alexa because shoppers are more likely to select a top result on a voice assistant than they are on the web, where it's easy to scroll down or ignore written suggestions."

KC's View: I think they have to be very careful about this becoming intrusive.

The story offers the following example: "One experiment in the works is letting companies target users based on past shopping behavior. For example, Alexa may suggest to a shopper who previously bought Clorox's Pine-Sol to consider buying its disinfecting wipes. Amazon is also looking to tap advertising in Alexa's skills. Someone asking the Echo for help cleaning up a spill might be nudged to use a specific brand."

If I'm looking for brand suggestions, I have no problem with being offered alternatives, though they should be careful to label paid sponsorships as such. But if stuff starts coming up for no reason, without prompting, it is going to annoy people.

For example, if I ask what the weather is, my Echo better not say, "It is raining out, and so you'd better use an umbrella made by XXX. If you don't, you're going to need cold medicine made by XXX." That would tick me off.

CNBC has an interview with Carter Cast, the CEO of Walmart's e-commerce business from 2000 to 2007, in which he says that "there are store closures ahead of Walmart that are going to be good for the company and good for shareholders."

There is, Cast says, " too much square footage in the industry now," and he argues that even if it closes a lot of stores, Walmart has a large enough physical presence that it "could still keep much of its U.S. customer base within close range," which is seen as one of its competitive advantages against Amazon.

And, he says, "I believe Walmart will continue to use the internet and grow their e-commerce sales for about 4 or 5 percent now to well over 10 percent."

KC's View: Winston Churchill is quoted as once saying that "it is a joke in Britain to say that the War Office is always preparing for the last war." I think that's a quote with modern application, because the worst thing that retail businesses should do is fight the last war, which location is everything and the more locations the better.

Nobody really knows how this is all going to shake out, but it seems logical to work under the premise that retailers are going to have to find a new balance between their physical and digital operations - and balance that almost certainly mean fewer stores, or at least slower growth for physical facilities. The smart ones will be aggressive about this, and perhaps even look to identify different kinds of formats that may better serve the customer in this environment.

One things seems sure to me - the future will not look like the present. Retailers that ignore this certainty will find themselves vulnerable to faster and more innovative competitors.

Sears Holdings said yesterday that it will continue to shrink the company's physical footprint, closing 103 Sears and Kmart stores overt the next few months. Liquidation sales will begin as soon as next week, the story says.

The closures are in addition to the more than 400 stores that Sears Holdings has shuttered in recent years.

The Wall Street Journal story notes that CFIO Rob Riecker "said during an earnings call in November that a reduced footprint and specialized stores selling mattresses, appliances and car services will help the struggling retailer get back on track."

KC's View: The company says that it is trying to "right size our store footprint," but that is just so much smoke as the company's decline into nonexistence continues. Unlike Walmart, where they can make a legitimate argument that the goal is to get the balance right between physical and digital retail, Sears is just mismanaging itself into oblivion.

When the story is finally written, CEO Edward Lampert will make out fine because of the real estate, and few top executives will probably get rewarded for being the last ones standing, and everybody on the front lines will get screwed. It all seems inevitable, tragic … and largely self-inflicted.

Fierce Retail has a story about new research from Bazaarvoice saying that "as many as 45% of all physical store shoppers read online reviews before making a purchase, a 15% increase from last year … some of the top categories for online research include art, video games, and toys and games."

There is a tangible economic construct: "For every dollar of online revenue made in the category of art and influenced by a shopper review, the same reviews influence $6.07 in in-store revenue. In the category of video games, every dollar online influenced by review content influences another $5.19 in-store. And finally, for every dollar of online revenue that is influenced by review content for toys and games, reviews influence another $5.14 of physical store revenue."

• Bloomberg reports that "Amazon.com Inc. plans to bid for the rights to stream Premier League matches in the upcoming auction in the U.K., according to a source familiar with the matter, part of a broader strategy to bring more sports content to its global customers."

The story goes on: "The auction for the Premier League's live rights pulled in 5.1 billion pounds ($6.9 billion) in 2015 after broadcasters Sky and BT bid against each for the rights for three seasons and carved them up between them. Ahead of this year's auction there has been speculation that one or more of the digital giants, such as Amazon or Facebook Inc. might take on the traditional broadcasters for the first time, potentially causing an uplift in what is already seen as an expensive package."

Amazon's argument is that "big investment in video pays off by enticing more people to join Prime, making them more loyal shoppers." The numbers confirm the argument - Amazon Prime members spend almost twice as much on the site as non-Prime members.

Corporate Drumbeat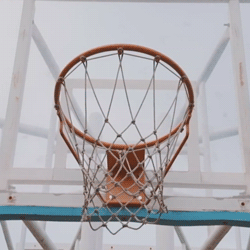 "Talent wins games, but teamwork and intelligence wins championships." -Michael Jordan

At Samuel J., we don't believe in the so-called "retail apocalypse."

"Retail self-destruction," maybe. But that only happens when companies and leaders don't adapt their stores to new competitive realities, don't create compelling customer experiences, and don't bring together exceptional talent and build extraordinary teams that can thrive and succeed even in the toughest of times.

Is this easy? Of course not. But it is achievable … especially when you have Samuel J. Associates on your team.

At Samuel J., our value never has been greater, because we understand the connection between great talent and innovative businesses. We are uniquely positioned to put together people and organizations in a way that builds expertise, cultivates leadership, and turns business challenges into business opportunities.At Samuel J, we know how to do it in a timely fashion and exceeds our clients' high expectations. And we have the winning record to prove it.

Click here to find out more.

At Samuel J. Associates, we help you find the right talent and build the right team.
• National Public Radio's Marketplace had a couple of interviews recently about retail employment that made some interesting points.

In one, Stuart Appelbaum, the president of the Retail Wholesale and Department Store Union, said, "I think people have misconceptions about who retail workers are. I can't tell you how many elected officials think that retail workers are just people looking for extra pocket money or that they're all young people or they're students. Most retail workers are there because they need to support their families. We have to understand that retail workers deserve to be treated with dignity and respect."

Mark Cohen, the director of Retail Studies at Columbia University's Graduate School of Business, noted that at a time when stores are being closed and many traditional shopping malls are endangered, the jobs that are lost often don't become a major issue.

"The reason, in my opinion, it has not yet become one is because what's going on in retail is local," Cohen says. "It's shopping centers here and there and everywhere laying off dozens of people at a time, not thousands."

The irony, he says, is that "the number of retail workers far exceeds the number of coal miners or recent manufacturing employees" - employment segments that get a lot more political attention and media headlines.

We had a story yesterday about how Philip Morris says it wants to get out of the cigarette business, prompting MNB reader Kevin  P. Bamford to write:

My bet is that PM is banking on the fact that marijuana will soon be legalized throughout the US and they can transition their business from tobacco to cannabis.

Maybe, though the announcement yesterday the Trump-Sessions Justice Department that it is rolling back the Obama era's don't-ask approach to federal pot law enforcement could through a monkey wrench into their expectations.

That said, I think this roll back is temporary. There will be court challenges and new elections and I suspect that recreational pot legalization has too much traction to go backwards.

In my commentary yesterday about this story, I wrote:

Tobacco companies are systemic dissemblers, liars and poisoners of the general public. They always have been, and I have no reason to think they will change their stripes. I've said it before, and I'll say it again - there is a special circle of hell that is reserved for tobacco company executives.

Which prompted David Fowle to write:

I have to say, this statement just irks me no end. While I don't disagree with the historical context of the industry as a whole, and I certainly have no basis to speak for the current CEOs and their organizations, making blanket statements about large groups of people has unfortunately become a standard, led by our current President, which does enormous disservice to our population.

We are a diverse population, and painting sound bites that over-simplifies everything into a "good-bad" binary set of options is simply wrong. We need to seek out and understand the humanity in all people and work to build bridges. Everyone needs to be involved!

I actually try to give most people the benefit of the doubt, and understand the positions and motivations of people with whom I disagree. In some ways, doing MNB for 16+ years has forced me to do it even more than when I was younger.

But I can't do it when it comes to tobacco companies. Sorry.

My mom was addicted to tobacco. She started smoking in her teens, and only managed to quit in her early sixties. Yesterday would've been her 87th birthday, but she died in March 1998 at age 67 of cancer. I'll never give those companies or their executives a break, or build a bridge to them. And I especially wasn't going to do it yesterday.




We had a story about gender pay equity yesterday, which prompted one MNB reader to write:

The gender pay gap has been debunked for so long now that I'm shocked anyone still mentions it. The wage gap is a result of the occupations and the total hours worked, when everything is leveled out, the gap vanishes.

I suspect there are a lot of women out there, working in the same jobs as men who are making more money, who be surprised that the gap has been debunked.

I would refer you to a recent CNBC story:

Women are paid 20 percent less than their male counterparts performing the same job, according to the Institute For Women's Policy Research. That is, for every dollar earned by a man working full-time, year-round, a woman working full-time, year-round earns $0.76. Women of color fare even worse.

Some experts argue that women won't reach pay equity with men until 2152.

But not all researchers agree. Some believe women's pay may even surpass men's in the next few years.

So while it is changing - with some debate about the rate of change - the gender gap still exists.

Of course, there may be some who will say that of course this study shows a gap - it was done by the Institute For Women's Policy Research.

They're probably right about that. A study done by the Institute for Protecting the Prerogatives and Privileges of Aging White Guys almost certainly would say something different. (The IPPAWG also probably would argue that sexual harassment is "fake news.")

And so it goes.

It was incredibly cold during my holiday week off, which meant that I saw even more movies than I'd ordinarily see. The good news is that I chose well - I'd recommend all of them to varying degrees and for different reasons.

• I'm not surprised that I loved The Post - it is a terrific newspaper movie, and I like few things more than newspaper movies. The Steven Spielberg-directed film is about the first time the Washington Post went to war with the Nixon administration, over the publication of the Pentagon Papers, secret documents that unveiled the travesty and futility of of US involvement in the war in Vietnam, and the degree to which successive administrations had lied to the general public.

The irony of The Post is it actually was the New York Times that first published the papers, until they were stopped by doing so by a federal court injunction. That's when the Post - to that point a poor step-sister to the Times but being run by an ambitious Ben Bradlee (Tom Hanks) - managed to obtain the papers and started publishing them in the full knowledge that management and ownership could be jailed.

What makes The Post different from many newspaper movies is that the spine of the movie concerns Katherine Graham (played by Meryl Streep), who was running the paper - but was insecure about her talents and position - after the suicide of her husband. The Post was in the process of going public, and so a lot was at stake when the newspaper essentially thumbed its nose at the Nixon administration and made the First Amendment and the public's right to know a priority. As much as anything, The Post is the story of Katharine Graham's coming of age, and it sets up the emergence of the Washington Post as a national force … which mattered shortly thereafter, when the paper assigned two metro reporters named Bob Woodward and Carl Bernstein to cover a break-in at the Watergate office complex.

While less so than All The President's Men, The Post also is a strong procedural, with excellent supporting cast performances; special kudos to Bob Odenkirk and Sarah Paulson.

I'm going to be honest here. People like Graham and Bradlee are my heroes, and I would heartily recommend their memoirs to anyone. And for me, The Post is a movie about a particular - and invaluable - form of American heroism and integrity that remain enormously important today. The Post is about the importance of doing the right thing, just because it is the right thing.

• Molly's Game is the first time that screenwriter Aaron Sorkin has directed one of his own screenplays, and he brings to it enormous energy and verve that belies the fact that this is his rookie directorial effort.
It helps that he has a fascinating - and true - story with which to work. Molly Bloom was an Olympic-level skier who, through a variety of circumstances, ended up running an exclusive high-stakes poker game in Los Angeles and then New York. Jessica Chastain is absolutely compelling in the title role, alternately gritty and desperate … and because she is in a Sorkin screenplay, she has a fast, ironic mouth and is smarter than most of the other people in the room, even after she's arrested by the FBI. Idris Elba plays her attorney, and matches her smart word for smart word, and Kevin Costner is effective in a small but important role as her father.

To me, Sorkin's work - A Few Good Men, "The West Wing," "The Newsroom," Moneyball, and Charlie Wilson's War, to name a few - is great because it is utterly and transparently literate. Even the bad guys tend to talk in a way that we all wish we could, and so the movies and television shows transcend reality while offering a fascinating window on interesting people. Molly's Game is, for my money, about as good as he gets.

• When I heard they were making a movie about Tonya Harding - the Olympic figure skater who was implicated in an attack on rival skater Nancy Kerrigan - I couldn't imagine why. It ends up that I, Tonya is a very good movie - a black comedy showing us that her story is far m ore complicated than anyone knew. I, Tonya is structured as a bio, using interviews with the various participants, and director Craig Gillespie and writer Steven Rogers don't just keep it moving, but keep us surprised and shocked at pretty much every turn.

Margo Robbie is fearless in her performance as Harding, and Allison Janney is ferocious as her mother, never looking for sympathy as she pushes her daughter forward without regard for her mental or physical health. I, Tonya is about the price and cost of excellence, but it shows that there are no easy answers. And, in its own way, it shows the culture's two-decades long decent into as reality TV show culture from which we are unlikely to emerge unscathed.

• The Shape of Water is a very interesting movie - not the best-thing-since-sliced-bread movie that some critics called it when it first came out, but a kind of 21st century take on a 1950's monster movie with a Beauty-and-the-Beast twist. If that sounds like a mouthful, it is, but Shape is a beautiful movie to look at that creates its own universe, with terrific performances by Sally Hawkins, Doug Jones and Richard Jenkins. I thought Michael Shannon was a little over the top as the government agent who is all paranoia, suspicion and we-are-right-because-we-are-Americans, but the movie remains a worth-seeing piece of work by director Guillermo del Toro.

• If newspaper movies is one of my favorite genres, westerns probably come next … and Hostiles, written and directed by Scott Cooper (Crazy Heart), is a terrific modern example of the form.

Hostiles takes place in 1892, as a burned out Army captain, who has spent years fighting Indians, is ordered to return a dying Cheyenne war chief and his family from New Mexico to their Montana tribal lands.

The story is one of discovery, as the Army soldiers and the Cheyenne find a common enemy in the Sioux; the soldiers find themselves caring for an emotionally damaged widow whose husband and children have been slaughtered; and escorting a soldier-turned-criminal to an Army prison. The captain - played by Christian Bale in a terrifically modulated performance - seems to be encountering new and unfamiliar emotions as they make their way slowly across the plains, and I found myself completely caught up in his experiences. The supporting turns by Rosamund Pike (as the widow), Wes Studi (as the chief), Ben Foster (as the criminal) and Rory Cochrane (as a soldier even more burned out than Bale's character) is uniformly excellent.

The thing about 21st century westerns is that they see the past through the prism of the present, and Hostiles is an excellent example of how to make it work, in that it is all about seeing enemies through newly opened eyes, and being willing to open oneself to the possibility that the world is not as we've always assumed. Hostiles may take place in 1892, but it is very much a 21st century piece of work.

• Finally, there is The Greatest Show, the original musical about PT Barnum, starring Hugh Jackman. This was my least favorite of all the movies I saw over the holidays, mostly because it just didn't gel for me. The audience seemed to like it, though, and I admire what they were trying to achieve, so I wouldn't recommend against it. I just think that it was trying too hard to please … though that isn't the worst thing one can say about a movie.




That's it for this week. Have a great weekend, and I'll see you Monday.

Slàinte!

Industry Drumbeat
In this fast-paced, interactive and provocative presentation, MNB's Kevin Coupe challenges audiences to see Main Street through a constantly evolving technological, demographic, competitive and cultural prism.  These issues all combine to create an environment in which traditional thinking, fundamental execution, and just-good-enough strategies and tactics likely will pave a path to irrelevance;  Coupe lays out a road map for the future that focuses on differential advantages and disruptive mindsets, using real-world examples that can be adopted and executed by enterprising and innovative leaders.

"Kevin inspired our management team with his insights about the food industry and his enthusiasm. We've had the best come in to address our group, and Kevin Coupe was rated right up there.  He had our team on the edge of their chairs!" - Stew Leonard, Jr., CEO, Stew Leonard's

Constantly updated to reflect the news stories covered and commented upon daily by MorningNewsBeat, and seasoned with an irreverent sense of humor and disdain for sacred cows honed by Coupe's 30+ years of writing and reporting about the best in the business, "Good Is Not Good When Better Is Expected" will get your meeting attendees not just thinking, but asking the serious questions about business and consumers that serious times demand.

Want to make your next event unique, engaging, illuminating and entertaining?  Start here: KevinCoupe.com. Or call Kevin at 203-662-0100.
Industry Drumbeat
Just a reminder ... Jackson Jeyanayagam, CMO of Boxed, joins Tom Furphy and Kevin Coupe to talk about his company's competitive posture, unique value proposition, and focus on family-friendly values, as well as his experience as head of digital marketing at Chipotle during its food safety crisis. Plus, Tom and Kevin discuss Amazon's integration of Whole Foods, and much more, in this inaugural edition of The Innovation Conversation Podcast.

This podcast can be played below, or can be accessed and subscribed to on both iTunes and GooglePlay.


This Innovation Conversation Podcast is sponsored by ReposiTrak, and brought to you by GMDC.
PWS 51