Join the MNB Community.
Get a Wake Up Call each morning...
Email:
Explore the MNB Archives

From The MNB Archives
Monday, January 08, 2018
by Kevin Coupe

I recently had the opportunity to be a guest on the National Association of Convenience Stores (NACS) Convenience Matters podcast, in which we - Jeff Lenard (NACS's vice president of strategic industry initiatives), Carolyn Schnare (NACS's director of strategic initiatives), and I - had an extended discussion about how Amazon and broader technology advances are going to impact the c-store business.

You can listen to the podcast here, or via iTunes, Google Play, and Stitcher. I think it was a fascinating and Eye-Opening discussion, and I appreciated the invitation to participate.

(It also got me warmed up for the next Innovation Conversation podcast, which will drop in about two weeks.)

Media Post reports that a new forecast from Canalys suggests that 38 million smart speakers are expected to be shipped in the US this year, and that 56 million are expected to be shipped globally. "Amazon and Google are expected to remain the leaders with their Echo and Home devices, but will feel some heat from new entrants to the market," the story says.

Canalys research analyst Lucio Chen tells Media Post that "smart speakers in 2018 will move beyond hardware, with strategic attempts to monetize the growing installed base in the US and beyond. The possibilities to do this are endless, be it discreet advertising, content subscription bundles, premium services or enterprise solutions. The technology is still in transition, and increased investments from multiple players of the ecosystem will fuel growth."

At the same time, Media Post has another story about different research saying that "consumers who shop for groceries online are more likely to use or plan to purchase a voice-controlled smart speaker, such as Amazon Echo or Google Home … More than half (56%) of online shoppers say they either currently use a voice-controlled smart speaker or plan to purchase one within the next six months."

The story says that "online grocery shoppers are defined as those who say they have main or joint responsibility for the household food shopping and have purchased a grocery product online in the past six months, according to the study by Global Web Index."

KC's View: I've been evangelizing for smart speaker systems ever since we got our first Echo, and lately I've found them to be even more impressive when linked up to our Sonos speakers. I'm always amazed when I talk to retailers who don't own one … I can understand if they don't want to order product from Amazon using an Echo, but at the very least they ought to be using this technology to play around and see what is possible. They also need to understand what they are competing with, lest they be operating with a significant disadvantage.

The Associated Press reports on how "the retail industry is being radically reshaped by technology, and nobody feels that disruption more starkly than 16 million American shelf stockers, salespeople, cashiers and other workers. The shifts are driven, like much in retail, by the Amazon effect — the explosion of online shopping and the related changes in consumer behavior and preferences.

"As mundane tasks such as checkout and inventory are automated, employees are trying to deliver the kind of customer service the internet can't match."

At Walmart, for example, it means personal shoppers and "checkout hosts," who are sort of like greeters for the end of the shopping experience; At Target, there are dedicated sales associates who "work only in a particular area, such as clothing, electronics, beauty and grocery," and "get extra training on the brands in their areas;" and at Bloomingdale's there are personal stylists who offer the same kinds of advice and service as online companies such as StitchFix.

According to the story, "even as responsibilities change — and in many cases, expand — the average growth in pay for retail workers isn't keeping pace with the rest of the economy. Some companies say that in the long run the transformation could mean fewer retail workers, though they may be better paid."

KC's View: In the end, I think the retailers that survive and thrive in this competitive environment are the ones that understand the critical differential importance of their people - and I'm not just talking lip service, like calling them "associates" and then treating them like serfs. This doesn't just apply to high-end stores … value-driven companies such as Winco know it and act on it by turning employees into owners.

Companies need to invest in their people, so their people feel invested in the company's success.

The Washington Post reports that Amazon-owned Whole Foods, anxious to lower prices in numerous categories, "is placing new limits on how products are sold in its stores and asking suppliers to help pay for the changes, riling some mom-and-pop vendors that have long depended on the grocer for visibility and shelf space.

"The changes, outlined in an email recently sent to the company's suppliers, are intended to save on costs and centralize operations."

According to the story, "Suppliers that sell more than $300,000 of goods annually to Whole Foods will be required to discount their products by 3 percent (for groceries) or 5 percent (for health and beauty products) to fund the new program. Local suppliers will also have to pay $110 for each four-hour product demonstration by Daymon, while national suppliers will have to pay $165. (Vendors can also continue to host demonstrations themselves, as long as they pay a scheduling fee of between $10 and $30.)"

KC's View: If Amazon/Whole Foods makes moves that prioritize efficiency over effectiveness, it could create problems. I don't think it will, because Amazon isn't in the practice of screwing up things on which they've spent so much money. They have to create a strong value proposition, but the balance has to be maintained.

Business Insider has a piece about how Walmart and McDonald's "have adopted a new way of thinking" that has allowed them to reclaim some level of consumer loyalty.

Walmart, for example, was dealing with online competitors and "responded by reorienting its business around the changing tastes of consumers, with new initiatives designed to make it easier for customers to shop at their stores or online. Many of the retailer's newest initiatives, like dedicated grocery pickup locations and free two-day delivery with every $35 purchase online, are zeroed in on convenience and play to Walmart's strengths, like fresh food selection and low prices."

As for McDonald's … "After years of slumping sales, in 2015 the fast-food chain finally introduced all-day breakfast, something customers had been clamoring for for decades. That started a trend of the chain listening to what customers wanted — and responding. Budget shoppers were looking for new value options after McDonald's killed its dollar menu. The company responded with its McPick 2 deal, a popular buy-one-get-one-free promotion."

These two "giants of American retail have proved that they can compete with changing tastes once they listen to customers" and - this is key - not just act accordingly, but swiftly.

KC's View: It is kind of amazing that listening hard and acting fast are seen as 21st century leadership precepts.

BuzzFeed News has a story about new research from the University of Connecticut suggesting that major food industry companies are exploiting loopholes in nutrition criteria to sell unhealthy food to children while saying it is healthy.

The story says that "the companies are using watered-down standards to justify advertising Goldfish, Lucky Charms, Trix, Fruit by the Foot, and other snacks that are high in sugar and otherwise low in nutritional value, the researchers say … Foods that can be advertised to kids 11 and younger under the industry's self-established criteria include Cocoa Puffs, Cinnamon Toast Crunch, Cookie Crisp, Kellogg's Rice Krispies, Fruity Pebbles, Capri Sun, and Happy Meals from McDonald's."

However, it should be noted that the Children's Food and Beverage Advertising Initiative, which represents many of these companies, defends the products, saying they have made improvements such as lowering sugar content or switching to whole grains.

You can read the entire story here.

• In Minnesota, the Star Tribune reports that Target is "going to wind down its partnership with delivery firm Instacart in the wake of its acquisition of rival Shipt.

"Eddie Baeb, a company spokesman, confirmed the retailer's plans to cut ties with Instacart, but added there is no timeline yet for when delivery via Instacart from Target stores in the three markets where it offered the service - the Twin Cities, Chicago, and San Francisco - will end."

The story says that "Target will begin offering same-day delivery of groceries, household essentials, home goods and electronics through Shipt in the coming months. It plans to have the service up and running from half of its 1,800 stores by this summer and from most of its stores by next winter."

Corporate Drumbeat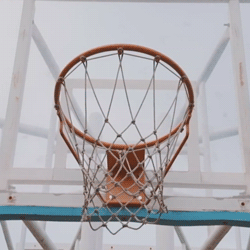 "Talent wins games, but teamwork and intelligence wins championships." -Michael Jordan

At Samuel J., we don't believe in the so-called "retail apocalypse."

"Retail self-destruction," maybe. But that only happens when companies and leaders don't adapt their stores to new competitive realities, don't create compelling customer experiences, and don't bring together exceptional talent and build extraordinary teams that can thrive and succeed even in the toughest of times.

Is this easy? Of course not. But it is achievable … especially when you have Samuel J. Associates on your team.

At Samuel J., our value never has been greater, because we understand the connection between great talent and innovative businesses. We are uniquely positioned to put together people and organizations in a way that builds expertise, cultivates leadership, and turns business challenges into business opportunities.At Samuel J, we know how to do it in a timely fashion and exceeds our clients' high expectations. And we have the winning record to prove it.

Click here to find out more.

At Samuel J. Associates, we help you find the right talent and build the right team.
...with brief, occasional, italicized and sometimes gratuitous commentary…

• Fox News reports that "following a news release from the Centers for Disease Control, which reported on an outbreak of 17 cases of E. coli infections across 13 U.S. states between Nov. 15 and Dec. 8, the food safety experts at Consumer Reports are recommending people refrain from eating romaine lettuce until the source of the bacteria is identified … The CDC further confirmed to Fox News that five Americans have been hospitalized as a result of the E. coli bacteria, including one who died and two who developed kidney failure."


• Reuters reports that Starbucks "has won the dismissal of a U.S. lawsuit accusing the coffee chain of overcharging customers by underfilling lattes and mochas to reduce milk costs.

"U.S. District Judge Yvonne Gonzalez Rogers on Friday found a lack of evidence that Starbucks cheats customers by making its cups too small, using 'fill-to' lines on baristas' pitchers that are too low, and instructing baristas to skimp on ingredients, such as by leaving a quarter-inch of space atop drinks."


• The Boston Globe reports that at the same time as it rolls out a simplified and reduced menu nationwide, Dunkin' Donuts announced that it "has removed all artificial dyes from its donuts … The company said it was using natural ingredients to replace the synthetics and promised that donut aficionados would not be able to discern a difference in the color palette of the new frostings."

• The Fresh Market has named Yvonne Cowser Yancy, most recently the commissioner of human resources for the City of Atlanta, to be its new Senior Vice President/Chief Human Resources Officer.

Yancy has HR experience at companies that include GE Capital, Ashland, Inc., Lincoln Financial Group, Turner Broadcasting and SunTrust Bank.

Differing opinions about a potential deal between Kroger and Ave Hardware.

MNB reader Gregg Raffensperger wrote:

I disagree with seeing nothing wrong with Ace Hardware stores in Krogers.

What happens to the local hardware Ace store that has a Kroger down the street? What happens to the employees that work at that local hardware store? What happens to the selection and service from the local hardware store?

Plus, talking about personal experience.  Going into your local hardware store and having the attention given from the owner, who knows your name, and truly engaging in problem solving is immeasurable.

Personally, if this "partnership" happened and the local Ace closed or moved into a Kroger, I would become a much more frequent Home Depot shopper.  I'd probably get the same substandard service in both, but HD would have the pricing and selection. 
 
Buy local and shop small.  Makes for a better experience.

But, from another reader:

Great idea putting ACE Hardware stores inside a Kroger store. Fred Meyer, the largest KMA inside Kroger land, has had a mini hardware store inside their super stores for decades. Good selection, well stocked, but try to find an employee who has any knowledge about what nut, bolt, tool, etc. to buy or how to use it is impossible. Opposite of this observation is the local ACE Hardware store, which is independently owned, the knowledge factor of the ACE Hardware people on how to use, fix, repair, get the right tool is light years ahead of Fred Meyer. For this Kroger and ACE marriage to work, Kroger must have employees who are highly trained in dealing with the public who does not know how to fix things. Would Kroger consider having ACE people come in and train the Kroger people or hire ACE people to become Kroger employees? Past experience has me still going to my local ACE hardware store.

And from MNB reader Sarah Hamaker:

Ace opened a smaller version in the City of Fairfax a year or so ago, and I've been very impressed with the level of service and items it stocks. An employee greets you as soon as you cross the threshold with a smile and an offer to help. If assistance is required, the employee escorts you to the aisle and ensures that you find the right item before leaving--no pointing vaguely, no saying "It's not my department," as I get so often at Home Depot. Those little touches--plus a smaller store that doesn't overwhelm you--has made Ace the first place I go to for all my hardware/gardening, etc., needs. That and their fabulous community connections and charitable giving.




Regarding the possibility Amazon's Alexa-powered products may start carrying advertising, MNB reader Bruce Wesbury wrote:

If Alexa even so much as mentions a product to buy without asking I will immediately send her back to Amazon.

And from another reader:

You have a choice. That choice is to throw the Echo out or Push Echo to give consumers a choice to opt out of these advertisements. Reminds me of the Home Advisors scam where they recommend services based on what they are paid not on what is truly the best service.

MNB reader Lisa Malmarowski wrote:

The only problem (okay, not only) with these devices is that consumers have to pay for them. The companies should be paying consumers for ad space in their homes.

Do people really believe that this wasn't going to happen?




Got the following email from MNB reader Chad Spiegel:

Over the holidays I was traveling through Miami and happened to see Eddie Lampert's yacht moored in South Beach.  His yacht, which he named Fountainhead in honor of his twisted economic hero Ayn Rand's Atlas Shrugged, is the embodiment of everything wrong with men like Eddie and their dystopic worldview.  Here we have a very wealthy man whose mission in life seems to be ruining everyone he comes across in a craven effort to raise himself up one centimetre at a time.  Like his fictional idol, his plot with Sear's is very obvious: take the golden goose from everyone else and then retreat with it to your private paradise.  I couldn't help but feel a very deep disgust for this man who is working to destroy the lives of the millions of people who have worked for and depended on Sears over it's 100+ year history, also so he can travel in luxury on one of the ugliest yachts on the sea (which he is apparently so ashamed of he tells everyone he meets that the yacht belongs to his ideological rival Mark Cuban, or maybe Lampert really is just a childish troll deep down). 
 
When the history books are written about this period of civilization, they will not be kind to the robber barons like Lampert who have undermined our economy, our government and civil society itself all for their exclusive personal gain.

Agreed.




On the subject of gender pay inequity, one MNB reader wrote:

Absolutely there is still a gap in gender pay, and I know it varies from company to company. The disparity not only falls in the pay, but in the responsibilities from one associate to another. You'll see those who have several responsibilities that require bouncing from one report/task to another daily. Then there are others who have only one job to do, can go to the gym, read a newspaper, go get their hair done, or just hang out. It isn't managing your time effectively, because you have less responsibility and so much extra time. Companies place their salaried people on "levels" and those levels are not determined fairly.  It affects stocks, bonus percent, and salary.  The workload is more, but the level you are placed in is lower, so you don't get the raises, the bonuses, the perks the person in the higher level does, because of the classification they fall under. It isn't just one corporation that this happens in, it is all over. People stay in jobs because they have longevity and tenure and many times are at an age where they can't start over someplace else, or, because there are not enough jobs in the geographical location they are in to do something else. The reality is, wage disparity is real, and it isn't only due to gender.

And, from another reader:

Starting a new revolution: Down with FROWNs (Fat, rich, old, white Neanderthals).

You getting hats and t-shirts made? Sounds like a natural to me.

It is like the line from The Shawshank Redemption: "Get busy living, or get busy dying."

I'm thinking about it this morning because 26 years ago today, a friend of mine died.

His name was Vic Magnotta.

I first met Vic at Iona Prep, where I was a student (in the loosest possible definition of that word) and he was taught both gym and communications. I wasn't all that great in gym, but I loved his communications class. He taught film and TV production, and I took to it like a duck to water. Vic had worked in the film and television business, following up a stint with the Special Forces in Vietnam with a brief career as a stuntman; he then turned to teaching, as he looked (I think) for some other level of fulfillment in his life.

Vic was the closest thing I've ever had to a mentor. Despite some personal tragedies in his life, he was the most consistently cheerful and optimistic person I've ever met. He wouldn't accept second-best work from me, and after I graduated from Iona and went off to film school, we stayed in touch. He eventually returned to the film business, working as a stuntman, stunt coordinator, producer and second unit director. (If you've ever seen Taxi Driver, you've seen Vic - he plays one of the Secret Service agents in the film, taught Robert DeNiro everything he needed to know about being a veteran, and coordinated all of the stunts.) Among his other credits were Raging Bull, Fort Apache, The Bronx, and The World According to Garp (he played Garp's wrestling coach at the beginning of the film).

Vic and I even tried to develop a couple of film and television projects together, which, even though none of them ever went into production, was enormously fun and satisfying. (He also, in addition to being the stunt coordinator on the film, was head of security for a film called Somebody Killed Her Husband, which was the first feature film for an actress named Farrah Fawcett after she left "Charlie's Angels." He hired me to work on the security detail for the film, thus providing me with a credit that works as a conversation starter even to this day.)

Twenty-six years ago, Vic was doing what should have been a minor stunt in a forgettable movie called The Squeeze. (You have to pay the mortgage, y'know.) He was supposed to drive a car off a pier in Hoboken, New Jersey, into the Hudson River.

Vic used to say that stuntmen are the farthest thing in the world from daredevils, because they believe in meticulous planning for every possible eventuality. In this case, the car was carefully rigged. Vic was strapped in so that he'd be safe. The car frame was reinforced, and the windshield was set so that once the car was submerged, he'd be able to kick it out, unstrap himself and swim to the surface. There was a team of divers in the water, waiting for him, just in case.

Except that, despite all the preparations, something happened when the car hit the water. The windshield immediately gave, slamming in against Vic, instantly breaking his neck and killing him.

He was 43.

Twenty-six years ago, I woke up to the all-news radio station and heard a report that "a stuntman has been killed doing a stunt by the Hudson River." Somehow, even though I did not know that Vic was working on the film or that he was doing a stunt that night, I knew it was him.

A few days later, the funeral took place in a church that was packed to the rafters with people who knew Vic from all walks of his life. From the film business. From his time as a teacher. From when he'd considered the priesthood. There were former football players he'd coached. And there were people who'd worked with him in various charitable pursuits. There were dozens, perhaps hundreds, of people just like me, who were better men because they'd known Vic, and because he'd challenged us to try new things, to embrace life no matter what curves it would throw at us.

I suspect that more than a few people who were in the church that day, or who had known Vic during the four decades into which he packed an amazing amount of living, did what I did - in 1989, when my second son was born, we named him Brian Victor. It seemed like the least we could do.

In the New York Times obituary, Vic was described as "the consummate movie stunt man. He drove cars off bridges, turned flips on horseback, rappelled down the sides of burning buildings and scrambled up 100-foot masts on tall ships. He was known as 'the Bear.'."

To this day, on my dresser, there is a small stuffed bear that he owned, and that his mom gave me after he died. And on my office wall is the picture that you see, above.

I have no idea whether Vic ever thought about the metaphorical hangman's noose, though I suspect that having served in Vietnam and then being in the business he was in, it had to cross his mind from time to time. But he certainly lived his life and conducted his business as if he knew it were there, lurking in the shadows, and that the time we are given is to be savored and exploited - in the best possible sense of that word - to the fullest.

That's today's lesson, and today's Eye-Opener.

To get busy living, like there is no tomorrow.
In the National Football League's Wild Card weekend…

Tennessee 22
Kansas City 21

Atlanta 26
LA Rams 13

Buffalo 3
Jacksonville 10

Carolina 26
New Orleans 31
Industry Drumbeat
In this fast-paced, interactive and provocative presentation, MNB's Kevin Coupe challenges audiences to see Main Street through a constantly evolving technological, demographic, competitive and cultural prism.  These issues all combine to create an environment in which traditional thinking, fundamental execution, and just-good-enough strategies and tactics likely will pave a path to irrelevance;  Coupe lays out a road map for the future that focuses on differential advantages and disruptive mindsets, using real-world examples that can be adopted and executed by enterprising and innovative leaders.

"Kevin inspired our management team with his insights about the food industry and his enthusiasm. We've had the best come in to address our group, and Kevin Coupe was rated right up there.  He had our team on the edge of their chairs!" - Stew Leonard, Jr., CEO, Stew Leonard's

Constantly updated to reflect the news stories covered and commented upon daily by MorningNewsBeat, and seasoned with an irreverent sense of humor and disdain for sacred cows honed by Coupe's 30+ years of writing and reporting about the best in the business, "Good Is Not Good When Better Is Expected" will get your meeting attendees not just thinking, but asking the serious questions about business and consumers that serious times demand.

Want to make your next event unique, engaging, illuminating and entertaining?  Start here: KevinCoupe.com. Or call Kevin at 203-662-0100.
Industry Drumbeat
Just a reminder ... Jackson Jeyanayagam, CMO of Boxed, joins Tom Furphy and Kevin Coupe to talk about his company's competitive posture, unique value proposition, and focus on family-friendly values, as well as his experience as head of digital marketing at Chipotle during its food safety crisis. Plus, Tom and Kevin discuss Amazon's integration of Whole Foods, and much more, in this inaugural edition of The Innovation Conversation Podcast.

This podcast can be played below, or can be accessed and subscribed to on both iTunes and GooglePlay.


This Innovation Conversation Podcast is sponsored by ReposiTrak, and brought to you by GMDC.
PWS 51