Join the MNB Community.
Get a Wake Up Call each morning...
Email:
Explore the MNB Archives

From The MNB Archives
Tuesday, January 09, 2018
by Michael Sansolo


It was the middle of the night on Black Friday and a business contact of mine got a call from his daughter who was at a shopping mall. Obviously, he was alarmed and as a dad myself, the story had me on edge at this point. He and I were both completely wrong.

His daughter was fine, in fact she was beyond excited. It turned out that she had just run into David Dobrik and got a selfie taken with him. It was a moment worth both waking and shaking up her father.

At this point in the story I had the same question as my colleague: who in the world is David Dobrik and why does he elicit this kind of reaction? If you agree, you join me once again in being behind the times.

David Dobrik, I have since learned is HUGE! He is a celebrity of the new age thanks to his video blog or Vlog. His videos, which I could generously describe as inane, are quick glimpses into his incredibly unproductive days along with his equally sophomoric friends. Yet they regularly draw more than 5 million views or more people than regularly tune into the "Today Show," for example.

Like it or not, this is the new world. I've now watched a series of Dobrik's videos and I still cannot fathom his popularity except for this: the videos are clearly very authentic. He and his friends aren't putting on airs. There's no make-up, clearly no script and it's hard to imagine they've put tremendous thought into whatever message they might be sending.

Rather, they are just behaving foolishly and running a camera to capture their silliness. And the fans eat it up, helping make Dobrik and his crew fairly wealthy in the process thanks to the strange economics of You Tube videos.

There's a reason I share this and it's certainly not to get more people doing Google searches on Dobrik's name and adding themselves to his impressive viewership numbers. It's about something we need to understand about what connects in this new and strange age.

Today, celebrity and expertise are weird things. More than ever, we know that the misinformed opinion of an actor on dietary or scientific issues will carry more weight than a panel of esteemed scientists or dietitians. It makes no sense, but it's the current reality.

Plus, these are realities we all need to understand because these same viewers of David Dobrik's videos are shoppers that you need win over in the next few years. It reminds us that the new media, flush with authenticity, warts, mistakes and all, is overwhelming traditional advertising.
And that's why it is somehow important that we all know about David Dobrik, with or without a 2 am phone call.


Michael Sansolo can be reached via email at msansolo@morningnewsbeat.com . His book, "THE BIG PICTURE: Essential Business Lessons From The Movies," co-authored with Kevin Coupe, is available on Amazon by clicking here. And, his book "Business Rules!" is available from Amazon by clicking here.

by Kevin Coupe

The addictive nature of technology, especially smart phones, is getting a lot of attention at the moment, all of it warranted, in my view. The good news is that the spotlight is being trained on the issue by people from within the tech sector, who have juice enough to actually have some influence.

Axios has a story in which it explains why it matters: "Criticism of technology's impact on society is not new, but smartphones and social media are becoming even more pervasive, particularly for children and teenagers. Now a larger number of mainstream voices from former execs to investors are raising pointed questions about the impact of iPhones and Facebook on the mental health of the people who use them."

The questions are being raised from Wall Street to Washington, DC, to Silicon Valley, as people ask whether increasing use of technology such as smart phones by young people contributes to things like distraction and depression.

Apple, for example, has been challenged to provide greater numbers of parental tools that will allow moms and dads to control how much time their children can spend online and where they can go while on their computers. Facebook has been criticized - by its own former president, Sean Parker - for "exploiting a vulnerability in human psychology." And they're not alone - Netflix and YouTube are among the tech companies criticized for how they addict their users and profit at their expense.

Axios writes that "the upswell of interest in this issue doesn't necessarily translate to major changes, especially those that would be considered to negatively impact the revenue brought in by the lucrative products. Activist investors and soul-searching former executives aside, these companies are publicly traded and, therefore, are always keeping an eye on the bottom line."

Which leaves a big and Eye-Opening question, Axios suggests: "Will this backlash amount to the relatively short-lived campaign against video games — or will it play out like the public health campaign against cigarettes that rocked the tobacco industry?"

The Wall Street Journal writes that just a few years after a few small disruptive companies introduced the meal kit business, generating hundreds of millions in investment dollars, investors "are losing their appetite for meal kits … many are questioning the viability of meal-kit startups given logistical hurdles, the high cost of attracting and retaining customers and the arrival of often bigger rivals."

The Journal reports that "an estimated 70% of customers of Blue Apron Holdings Inc., the largest such provider, stop regularly buying its meals six months after signing up, while more than 80% of HelloFresh users weren't active, according to Daniel McCarthy, an Emory University professor who researches meal kits and other subscription services."

Such a shakeout, the story says, "was perhaps inevitable, say investors and analysts. In roughly the last five years, 150 new meal-kit companies were founded, some of which catered to increasingly narrow niches, such as Southern-cooking enthusiasts."

KC's View: There were just too many meal kit startups to survive, so this isn't really a surprise. It should be a wake-up call to traditional retailers, which always had all the resources to create the meal kit business on their own, but didn't see the opportunity. How many other disruptive ideas can be found within the walls of existing stores, just waiting to be exploited by someone with a little imagination?

Barron's has a story saying that while some analysts thought that an Amazon-Whole Foods tie-up might have a negative impact on Costco. they actually seem to have a symbiotic relationship.

According to the story, "A late-December report from Stifel said that according to their survey, 'the percentage of Costco consumers that are also Amazon Prime members has decreased in the six months post deal announcement, compared to the six months prior (59% vs. 64%)'."

The table seems to be set for peaceful co-existence, the story says. "A year of Costco membership costs about $60; it includes access to the company's warehouses, of course, but also its travel and medical services. A year of Prime is currently about $100, which comes with its video, reading and other digital services. (Together, they cost about the same as a year of premium Netflix.)

"The services aren't exactly the same — though they share some similarities. Costco, for example, has delivery offerings that include same-day groceries for members in some cities and two-day delivery for nonperishables nationwide."

KC's View: While the recent scuttlebutt has been about Amazon buying Target, I'm also seeing some speculation out there about Amazon buying Costco, and how it really would be a better deal. I wouldn't bet on it …. but betting on Amazon's next acquisition seems to be where all the analyst energy is going these days.

Starbucks is testing a new approach in the UK that is designed to deal with criticisms that its paper cups are not good for the environment - it is charging five pence, or the equivalent of about seven cents, for using a paper cup.

The approach is only being tested in a few stores, and is on top of a program that offers a small discount to people who bring in their own cups. The goal seems to be to give customers a greater incentive to bring their own cups.

Pyments.com notes that "residents of the U.K. toss about 2.5 billion Starbucks cups per year — in the U.S., the number is 4 billion."

KC's View: It occurs to me that as well-intentioned as this program may be, part of it runs counter to efforts behind which Starbucks has thrown a lot of muscle - mobile ordering, which pretty much eliminates the possibility of using your own cup. Which leaves people just paying the extra money, and the cups being tossed out anyway. The bottom line that may benefit most from this would be Starbucks'.

• CNet reports that Amazon is releasing what it is calling the Alexa Mobile Accessory Kit, which will make "it easier for companies to add its Alexa voice-activated assistant to wearable devices such as smartwatches, fitness trackers and headphones … Devices that manufacturers build with the Alexa kit will connect directly to the Alexa Voice Service through the Alexa App for Android and iOS on the customer's mobile device."

Corporate Drumbeat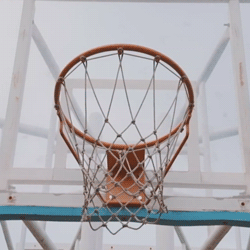 "Talent wins games, but teamwork and intelligence wins championships." -Michael Jordan

At Samuel J., we don't believe in the so-called "retail apocalypse."

"Retail self-destruction," maybe. But that only happens when companies and leaders don't adapt their stores to new competitive realities, don't create compelling customer experiences, and don't bring together exceptional talent and build extraordinary teams that can thrive and succeed even in the toughest of times.

Is this easy? Of course not. But it is achievable … especially when you have Samuel J. Associates on your team.

At Samuel J., our value never has been greater, because we understand the connection between great talent and innovative businesses. We are uniquely positioned to put together people and organizations in a way that builds expertise, cultivates leadership, and turns business challenges into business opportunities.At Samuel J, we know how to do it in a timely fashion and exceeds our clients' high expectations. And we have the winning record to prove it.

Click here to find out more.

At Samuel J. Associates, we help you find the right talent and build the right team.
• Fiji Water decided to use the Golden Globes the other night as an opportunity to promote its brand as well as attach itself to a worthy and timely cause.

According to AdWeek, "For every star photographed sipping Fiji Water during (the) Golden Globes red carpet—and upcoming awards shows like the Critics' Choice Awards, the Screen Actors Guild Awards and the Film Independent Spirit Awards, where Fiji Water is the official water—the brand will donate $1,000 (up to $100,000) to the American Film Institute's Directing Workshop for Women.

The lack of opportunities for - and recognition of - women directors was front and center at the Golden Globes. AdWeek writes that "while directors like Dee Rees (Mudbound), Patty Jenkins (Wonder Woman) and Greta Gerwig (Lady Bird) had some of the buzziest films of 2017, none of them - no female directors - received a best director nomination for this year's Golden Globes."

• The National Grocers Association (NGA) announced that Greg Ferrara has been named Executive Vice President of Advocacy, Public Relations, and Member Services, while continuing in his role supervising the government relations and communications and marketing departments.

At the same time, Matthew R. Ott has been named NGA Executive Vice President and COO and Executive Director of the NGA Foundation.

We had a posting from an MNB reader in yesterday's "Your Views" that raised a few hackles. The subject was gender pay inequity as well as sexual harassment, and the email read as follows:

Starting a new revolution: Down with FROWNs (Fat, rich, old, white Neanderthals).

I got a number of emails about this, but I think this one pretty much makes the common point:

Ridiculous comment, there are no Fat Brown Neanderthals?

I remember when someone said to judge a man by the content of his character and not the color of his skin.

Do you remember that, because apparently this thoughtless comment got through your censors, which I assume are you!

Really, only white men are racist and pigs etc ?. Please spare me such crap, there is not enough time in the day.

Fair enough.

I don't think that the original email was racist in its intent, but I completely understand how and why it could be read that way. And you're right - I am responsible for every word posted on MNB, and so I'll take the hit on this one.

I think the reason the woman who wrote the original email was reacting to where the power is - and it is fair to say that in the majority of places and cases, it tends to reside with men … usually older men. Usually rich older men. I think the "fat" and "white" parts were an attempt to be ironic, but it also is possible they came from a source of real anger at what a significant part of the population sees as systemic bias in this country.

I'm happen to be an aging white guy, but I didn't take offense. (I try hard not to be fat, try really hard not to be a Neanderthal, and have failed completely at attempts to be rich.) I think I took the comment in the spirit with which it was offered, but that doesn't mean I was right … just that I may need to be a little more sensitive about such things.

I think you make a legitimate point about being careful with our words. But I also think that we have to be careful not to dismiss legitimate concerns about some of the inequities that exist in our society.

It is going to be a balancing act. But these days, everything is … and it requires constant attention and sensitivity.

In the college football national championship game last night, Alabama defeated Georgia 26-23 in overtime, coming back from a terrible first half and thriving under the play of a freshman quarterback, Tua Tagovailoa, who had never started a game but who came in for the second half and threw for 166 yards and three touchdowns. The only time Alabama led the game was at the end … which is when it matters.

It was Alabama's 12th national championship, and fifth under Coach Nick Saban.

Industry Drumbeat
In this fast-paced, interactive and provocative presentation, MNB's Kevin Coupe challenges audiences to see Main Street through a constantly evolving technological, demographic, competitive and cultural prism.  These issues all combine to create an environment in which traditional thinking, fundamental execution, and just-good-enough strategies and tactics likely will pave a path to irrelevance;  Coupe lays out a road map for the future that focuses on differential advantages and disruptive mindsets, using real-world examples that can be adopted and executed by enterprising and innovative leaders.

"Kevin inspired our management team with his insights about the food industry and his enthusiasm. We've had the best come in to address our group, and Kevin Coupe was rated right up there.  He had our team on the edge of their chairs!" - Stew Leonard, Jr., CEO, Stew Leonard's

Constantly updated to reflect the news stories covered and commented upon daily by MorningNewsBeat, and seasoned with an irreverent sense of humor and disdain for sacred cows honed by Coupe's 30+ years of writing and reporting about the best in the business, "Good Is Not Good When Better Is Expected" will get your meeting attendees not just thinking, but asking the serious questions about business and consumers that serious times demand.

Want to make your next event unique, engaging, illuminating and entertaining?  Start here: KevinCoupe.com. Or call Kevin at 203-662-0100.
Industry Drumbeat
Just a reminder ... Jackson Jeyanayagam, CMO of Boxed, joins Tom Furphy and Kevin Coupe to talk about his company's competitive posture, unique value proposition, and focus on family-friendly values, as well as his experience as head of digital marketing at Chipotle during its food safety crisis. Plus, Tom and Kevin discuss Amazon's integration of Whole Foods, and much more, in this inaugural edition of The Innovation Conversation Podcast.

This podcast can be played below, or can be accessed and subscribed to on both iTunes and GooglePlay.


This Innovation Conversation Podcast is sponsored by ReposiTrak, and brought to you by GMDC.
PWS 52