Join the MNB Community.
Get a Wake Up Call each morning...
Email:
Explore the MNB Archives

From The MNB Archives
Wednesday, January 10, 2018
Content Guy's Note: The goal of "The Innovation Conversation" is to explore some facet of the fast-changing, technology-driven retail landscape and how it affects businesses and consumers. It is, we think, fertile territory ... and one that Tom Furphy - a former Amazon executive, the originator of Amazon Fresh, and currently CEO and Managing Director of Consumer Equity Partners (CEP), a venture capital and venture development firm in Seattle, WA, that works with many top retailers and manufacturers - is uniquely positioned to address.

This week's topic: How the retail game is changing, and the cultural, financial, strategic and operational adjustments retailers will have to make in order to survive.

And now, the Conversation continues…

KC: To me, one of the most interesting retail stories of 2018 was last week's analysis that people who use their Amazon Echo systems to buy products on Amazon spend more than members of Amazon Prime - which is noteworthy since it has long been known that Amazon Prime members spend a lot more on Amazon than non-Prime members.  Now, the numbers aren't in the same ballpark because there are so many more Prime members (more than ever, apparently, after a holiday season in which those numbers went up dramatically), but it seems to me that this tells us that Amazon's prime conceit (pun intended) is accurate - that its core differential advantage is an ecosystem that differs fundamentally from what traditional retailers do.  Amazon also sold a ton of Alexa-driven gadgets during the holidays, which means, I think, that this trend is likely to gain a lot of momentum.  Were you surprised by any of this?  Your thoughts about how this is going to play out?

Tom Furphy: I'm not the least surprised by all of this. Amazon is building the largest shopping utility in the history of retail. They endeavor to touch and improve as many parts of their customers' lives as they can. And they constantly strive to leverage that improvement into more commerce.

Their devices are very good. They have relentlessly focused on their customers and obsessed over delivering them levels of capability and value through the devices that were never thought possible. It's such an order of magnitude of mindset and action over anything that other retailers are delivering.

Using the Echo is a way to drive even more value to Prime members as they can access services like Prime Music, Prime Video and Prime Now through the devices. They can easily order replenishable items, add items to their list and ultimately discover can buy products in new ways. Amazon has loaded so much value into Prime that they're making it very difficult to shop elsewhere. With almost 60% of US shopping households as Prime members, the strategy is clearly working. They have solidified themselves as the first place many shoppers will look to serve their needs.

This is a strategy that Amazon has been executing toward with abandon for ten years. We consistently discuss this in the Innovation Conversation, and it's what I discuss directly with manufacturers and retailers every day. Manufacturers are learning from Amazon and have high ambitions for e-commerce overall. They are yearning to develop new routes to market and want to partner more deeply with retailers to develop new capabilities for shoppers. Yet most retailers focus on the current quarter and manage their IT and business roadmaps at a snail's pace. They are ill-equipped to partner strategically and move with the shopper. As a result, I think many retailers are in for a rough road ahead. For many, it's a road to irrelevance.

KC: Another story from the past week that intrigued me was the Wall Street Journal piece about how Unilever is taking a new approach to innovation and disruption because small upstart companies are making competitive headway against it.  What they're finding is that there is a downside to bigness, which is interesting because there also have been numerous stories in recent months about how "big food" is less trusted these days than ever.  What this says to me is that companies need to embrace the old Amazon rule about how every business team has to be small enough to feed with two pizzas, because that is the best way to generate innovation.  This strikes me as particularly applicable to retail; our friend Glen Terbeek has argued for years that companies of a thousand stores, say, ought to be structured so that they operate as units of 25 … this would make them better able to localize their efforts, engage with their shoppers, and innovate in meaningful ways.  Do you think that there is much evidence that companies are learning this lesson about the advantages of playing the equivalent of what in baseball is called "small ball."

TF: Well, I completely understand the approach. In Terbeek's view and in the traditional sense of retail it would be considered "store autonomy". The recognition that stores understand their local market intimately and, if properly empowered, are in the best position and are most agile to properly serve it.

Inside Amazon, Jeff Wilke, who is CEO of the Consumer Business, describes the company as "separable, single-threaded teams." What that means is that the company is comprised of hundreds or thousands of teams – many small enough that could be fed by "two pizzas." The thinking is that a team that is separated from others, that is not bogged down in administrative burden and is not worried about other teams' objectives, is able to stay laser focused on its own objectives, which almost always involve innovating for and serving customers.

It's hard to retrofit an existing company into this culture. At Amazon, it is deliberate and well documented that the company hires for this culture and its performance measures embrace it. That is difficult for other companies to do, but not impossible. It starts at the top, with an openness to change. It usually will require an ecosystem mindset. At Amazon, the ecosystem is a compilation of internal teams. For existing companies, it should be a combination of existing teams and support from outside experts.

The only company I see getting anywhere close to this is Wal-Mart. They are taking a big swing in the wake of the Jet.com acquisition. They are letting Marc Lore and his team inject a sense optimism and a bias for action in how they go to market. It's refreshing. And it should scare the heck of weaker competitors.

KC: I'm curious about something.  Even though traditional retail had a pretty healthy end-of-year holiday shopping season, there were a bunch of stories in the media that referred to a coming retail apocalypse, mostly keyed to some predictions that twice as many stores will close this year as will open.  Yet, it would be my argument that this is less an apocalypse than it is a virus that will weed out the weak and allow for the survival only of the fittest.  And by "fittest," I mean the companies that are culturally, financially, strategically and operationally committed to innovating in ways that will make themselves more relevant and resonant to shoppers.  The line I used last week is that retailers can't just be an alternative - they have to offer a distinct and differential advantage.  That strikes me as the kind of marching order that retailers have to embrace as they begin 2018.  Agreed?

TF: Agreed. I think it's a very serious virus. Dare I call it the Black Plague of Retail. Food and packaged goods retailers still have no idea how impacted they are being from Amazon because they've only felt a little bit of the pain so far. The Amazon growth and share gain that we see across the 100+ manufacturers that we work with is astounding. Manufacturers simply aren't realizing that kind of growth elsewhere.

The innovation that Amazon has brought to shopping, by not being in the business of selling things but of helping people buy things, is a set of capabilities years ahead of where incumbent retailers are. When you think about the power of everything from assortment, efficiency, the fulfillment network, personalization, Prime penetration, logistics, automated replenishment, on-demand fulfillment, the voice ecosystem, the marketing platform, the IoT lead and now the store-based retail strategy, Amazon is turning the industry on its head.

While some retailers marvel at 100% e-commerce growth and think they're making headway, or we see Costco's 8% top-line annual growth as somehow being Amazon proof, I just don't get it. These results are certainly positive, indicate strong value propositions and do position these retailers better than others. But we can't lose sight that Amazon is still crushing all of them with 25%+ top-line growth in overall merchandise sales, and much more than this in consumables. They are growing dollars faster than ALL other e-commerce retail combined and their total sales are claiming market share from everyone.

We very well may see a day in the next decade when Amazon accounts for 20% of all retail sales. The good news is that there will be 80% left for the others that survive the plague. But the game will be different then, and the retailers that survive will have to have had the cultural, financial, strategic and operational will to truly innovate. They will absolutely have to offer a clear and compelling value proposition the shopper. It's going to be a costly and bloody fight. But the strong can survive.


The Conversation will continue…with a new Innovation Conversation podcast on January 24, featuring an interview with Marty Ramos, chief technology officer for Retail, Consumer Products & Services at Microsoft.

by Kevin Coupe

Eastman Kodak - the same company that years ago hastened its own near-obsolescence by putting its pioneering digital photography research into a closet lest it hurt the company's legacy film business - said yesterday that it is getting into the cryptocurrency business.

According to CNBC, Kodak said that "it has used blockchain, the technology underpinning popular digital currencies such as bitcoin, to create a new platform for digital photography with its own digital currency, called KodakCoin. The site, called KodakOne is 'a new economy' for photographers to license their work and receive payments, the company said."

Because I'm not particularly good at explaining stuff like blockchain, I'm going to let CNBC do it:

"Blockchain is a secured, online ledger of transactions that doesn't need a third party to act as a go-between. It is an emerging area of intense interest for banks and other financial companies as well as technology developers, with potential uses in a range of financial transactions including securities settlement and payments.

"Embracing the relatively new phenomenon of digital currencies and blockchain has become a sure-fire and controversial way for companies to remake their images — and boost their share prices."

While improving its image may be one goal of KodakOne, there's also another, more tangible goal - the New York Times points out that Kodak, which has been in and out of bankruptcy, needs to find ways to pay down $845 million in debt. "A blockchain platform could give photographers a better way to license their images and receive payment," the Times writes. "But it's hard to see how that will reverse Kodak's decades-long decline."

That may be true. But at the very least, what Kodak is trying to do is an Eye-Opener.

Fast Company has a piece in which Marc Lore - founder of Jet and CEO of Walmart's e-commerce business - talks about the strides the company is making in the digital space.

Some excerpts:

• "We're finding at Walmart that when people shop both online and in-store, they shop twice as much. When we get people who shop only in-store to shop online, they actually buy more in the store after that."

• "Voice will be the next big way to leverage data. It will enable people to communicate either in their car or home or on their device and shop in a conversational way with a robot in the way that they would with a specialist on the showroom floor of a retailer. That robot will know you as well as your mom and dad."

• "In 10 years, you'll be able to put on a pair of glasses and be immersed into experiences that display products in their native environment. So you can just put on the glasses and say, 'I'm interested in going camping' and be transported to a campsite and be able to walk the site … The bandwidth isn't there to commercialize it yet, but in 10 years it's going to change how people shop. It's going to completely change the game."

• "We've got a lot of work to do on Walmart.com with the basic experience, just making sure you can find the product, the information's there, it's priced right, and it's delivered with a great experience. I spend most of my time on this kind of stuff, building the foundation. At the same time, I'm focused on Store 8, which is an incubator looking at the future of retail, like virtual reality and voice and how the brick-and-mortar store is going to change. What assets can we leverage in a way that no one else can?

"For us, it comes down to the 4,600 stores. Those stores are within 10 miles of 90% of the [U.S.] population. If you fast-forward into the future, there's no reason why we couldn't deliver to 90% of the population [our] 100,000 top products—including fresh and frozen food—in two hours, or at least same day. There's no cheaper way to get product forward deployed."

• "I think that digitally native brands are the future. Having that direct connection to the customer is very important. Millennial shoppers want to not only buy the product but know where the product's made, the environmental position of the company, the social impact that the company's making."

KC's View: This is tremendously powerful stuff, and indicative of the degree to which Walmart has changed the way it thinks about retailing. There's no question that Walmart is taking a different approach than Amazon; while Amazon's ecosystem-building approach means that it would be likely to build various technologies and pieces of hardware to envelop the shopper, Walmart seems to have no such interest - Lore says that their job is to be better marketers and merchandisers, focused on how to use tech to sell more stuff.

Both are completely legitimate approaches … the problem is for the rest of the retailing community, which has to avoid being crushed between these two behemoths.

Fierce Retail has a story about new research from Sprout Social saying that "66% of consumers think its important for brands to take a stand on social and political issues, and 58% prefer this to happen on social media."

There is a bit of a philosophical split on the issue: "As many as 78% of consumers who identify as liberal want brands to take a stand on social and political issues," the story says, "while only 52% of conservatives feel the same way."

Taking a stand, it should be noted, can mean different things: "Of those surveyed, 39% want the brand to announce a donation, 37% want the brand to encourage followers to take action, and 35% want the brand to outright state their official position."

KC's View: This will be sort of counter-intuitive for many businesses, mostly because avoiding politics - for fear of annoying half your shoppers - has always been an article of faith.

But things have changed. We live in a time when customers demand transparency - they want to know where products are from, how they are made, and who makes them … and they want to know about the affiliations and sympathies of the companies with which they do business.

In some ways, this can be a positive thing. If I buy Paul Newman-branded products, I can feel good about where some of the money is going. But there can be a broader social problem here, because tribalism can start to infect every decision we make. This isn't always a bad thing, but there are big issues and small issues, and I think it is important to be able to tell the difference between a company that supports, say, white supremacists, and one in which leadership just votes one way or the other.

There is an excellent piece in the New Republic that starts as follows:

"As Amazon builds up its distribution network, it's hit on a trick long practiced by the likes of Walmart: using the federal government to help pay its workers. A new study by Policy Matters Ohio found that more than 700 Amazon employees receive food stamps, or more than 10 percent of the tech giant's 6,000-strong workforce in the state. Some of those recipients may be part-time help, but the fact that they need federal aid to survive suggests that they would be happy to work more. 'Why is this giant, successful company offering such limited pay and hours of work that many of its workers need help buying food?' asked Zach Schiller, research director at Policy Matters.

"Amazon ranks nineteenth among Ohio businesses in number of employees on food stamps, behind Walmart, McDonald's, and Kroger. But Amazon is only the fifty-third-largest employer in Ohio, suggesting a higher rate of employees on food stamps than its counterparts. More important, Amazon has obtained at least $123 million in state tax incentives to place warehouse and data center locations in Ohio. This reflects a perverse form of double-dipping: Amazon gets a bounty to create jobs in Ohio, and then a good chunk of the jobs are so low-paying that workers have to seek federal assistance, providing a second subsidy for the e-commerce giant."

You can read the entire story here.

KC's View: Fascinating stuff, and just the kind of thing that gets my blood boiling. There are a lot of stories in the news these days about Jeff Bezos' net worth, and how he's the richest guy on the planet … which isn't a good look when seen in the context of this story.

...with brief, occasional, italicized and sometimes gratuitous commentary…

• Business Insider reports that "Amazon accounted for 4% of US retail sales and 44% of US e-commerce sales in 2017, according to a study from One Click Retail.

"This marks an increase in e-commerce market share from 2016, when it was responsible for 38% of e-commerce sales, as Amazon's share has grown from an estimated$149 billion to hit $197 billion."


• CNBC reports that Walmart is expanding its 'Scan & Go' technology to an additional 100 locations across the U.S., though the story notes that even this expansion will leave it with fewer than 200 stores offering the service, as compared to Kroger, which is rolling out its "Scan, Bag, Go" checkout-free service to 400 stores this year.


• Bloomberg reports that Amazon's Alexa-powered virtual assistant "will be added to some Toyota and Lexus vehicles this year, advancing Amazon's ambitions to expand its speech platform beyond the home. Alexa will let drivers and passengers get directions, control entertainment features, get the news and perform other functions in the car via voice command."

And do some shopping, I'd guess.


• Albertsons said yesterday, following up on its commitment late last year to work with Instacart to offer same-day delivery in less than two hours at a variety of its banners, that more than 325 Acme, Shaw's and Star Market stores throughout New England are now offering the service, and that it will be available at more than 1,800 Albertsons-owned stores across the country by mid-March.


• CNBC reports that "Sprouts Farmers Market on Tuesday said it will offer home delivery through Instacart."

According to the story, "Sprouts, which delivers to homes in eight U.S. cities through a partnership with Amazon Prime Now, said it will add Instacart service to other U.S. markets, beginning with select zip codes in Phoenix and Tucson, Arizona on Tuesday."


• Amazon said this morning that "more than 300,000 U.S.-based small and medium-sized businesses joined the Amazon Marketplace in 2017," and "sold billions of items to customers around the world."

In fact, Amazon said, half the items sold on its site globally last year "are from small and medium-sized businesses that offer their products through the Amazon Marketplace, many of whom also choose to use Fulfillment by Amazon (FBA) to tap into Amazon's global logistics network and make their items Prime eligible."

Corporate Drumbeat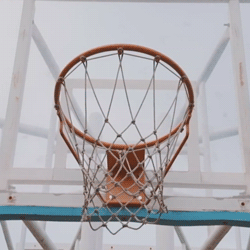 "Talent wins games, but teamwork and intelligence wins championships." -Michael Jordan

At Samuel J., we don't believe in the so-called "retail apocalypse."

"Retail self-destruction," maybe. But that only happens when companies and leaders don't adapt their stores to new competitive realities, don't create compelling customer experiences, and don't bring together exceptional talent and build extraordinary teams that can thrive and succeed even in the toughest of times.

Is this easy? Of course not. But it is achievable … especially when you have Samuel J. Associates on your team.

At Samuel J., our value never has been greater, because we understand the connection between great talent and innovative businesses. We are uniquely positioned to put together people and organizations in a way that builds expertise, cultivates leadership, and turns business challenges into business opportunities.At Samuel J, we know how to do it in a timely fashion and exceeds our clients' high expectations. And we have the winning record to prove it.

Click here to find out more.

At Samuel J. Associates, we help you find the right talent and build the right team.
• Reuters reports that Walmart has been hit with a federal lawsuit accusing it of misleading shoppers "by selling organic eggs laid by hens raised in enclosed structures under package labels that said the birds had access to the outdoors.

According to the story, "Wal-Mart sells cartons of eggs to shoppers at a premium under its Organic Marketside brand with labels saying the eggs came from hens with 'outdoor access,' according to the lawsuit filed by a customer. However, the birds are raised by Cal-Maine Foods Inc inside enclosed structures that have screens to let in air, the complaint said."

Walmart said it has not seen the lawsuit, but is taking it seriously; spokesman Randy Hargrove said, "We hold our suppliers to high standards and are committed to providing our customers the quality products they expect."

• Kroger said yesterday that its Simple Truth brand "will expand in 2018 to offer more Fair Trade Certified™ products. The Simple Truth brand's current portfolio of Fair Trade products spans multiple commodities, including coffee, cocoa, coconut, tea, sugar and agave, and leads the private label grocery industry in Fair Trade offerings.

Kroger presently carries nearly 300 Fair Trade Certified products representing 60 brands."

Industry Drumbeat
In this fast-paced, interactive and provocative presentation, MNB's Kevin Coupe challenges audiences to see Main Street through a constantly evolving technological, demographic, competitive and cultural prism.  These issues all combine to create an environment in which traditional thinking, fundamental execution, and just-good-enough strategies and tactics likely will pave a path to irrelevance;  Coupe lays out a road map for the future that focuses on differential advantages and disruptive mindsets, using real-world examples that can be adopted and executed by enterprising and innovative leaders.

"Kevin inspired our management team with his insights about the food industry and his enthusiasm. We've had the best come in to address our group, and Kevin Coupe was rated right up there.  He had our team on the edge of their chairs!" - Stew Leonard, Jr., CEO, Stew Leonard's

Constantly updated to reflect the news stories covered and commented upon daily by MorningNewsBeat, and seasoned with an irreverent sense of humor and disdain for sacred cows honed by Coupe's 30+ years of writing and reporting about the best in the business, "Good Is Not Good When Better Is Expected" will get your meeting attendees not just thinking, but asking the serious questions about business and consumers that serious times demand.

Want to make your next event unique, engaging, illuminating and entertaining?  Start here: KevinCoupe.com. Or call Kevin at 203-662-0100.
Industry Drumbeat
Just a reminder ... Jackson Jeyanayagam, CMO of Boxed, joins Tom Furphy and Kevin Coupe to talk about his company's competitive posture, unique value proposition, and focus on family-friendly values, as well as his experience as head of digital marketing at Chipotle during its food safety crisis. Plus, Tom and Kevin discuss Amazon's integration of Whole Foods, and much more, in this inaugural edition of The Innovation Conversation Podcast.

This podcast can be played below, or can be accessed and subscribed to on both iTunes and GooglePlay.


This Innovation Conversation Podcast is sponsored by ReposiTrak, and brought to you by GMDC.
PWS 51