Join the MNB Community.
Get a Wake Up Call each morning...
Email:
Explore the MNB Archives

From The MNB Archives
Thursday, January 11, 2018
This commentary is available as both text and video; enjoy both or either ... they are similar, but not exactly the same. To see past FaceTime commentaries, go to the MNB Channel on YouTube.

Hi, Kevin Coupe here and this is FaceTime with the Content Guy.

It was a little over four years ago that Jeff Bezos was doing an interview on "60 Minutes" - with the now-disgraced-and-fired Charlie Rose, as it happens - and opened a door to show drones that were being developed to make deliveries.

An awful lot of people - myself included - were a little skeptical. It seemed that Bezos was playing an old magician's trick - keep people looking at one hand so you can do the really important stuff with the other hand.

But, of course, the skeptics were wrong. We pretty quickly found out that FedEx and UPS were testing drone deliveries, that a German pharmaceutical company was testing drone delivery of prescriptions, and - my favorite - that a Minnesota company tested the use of drones to deliver beer to ice fishermen.

It isn't commonplace yet, but most the evidence suggests that the regulatory issues eventually will be resolved and drone delivery will become commonplace, especially in geographies where it makes sense.

Of course, there's always a downside.

The Washington Post had a story this week about how drones have become a real problem for federal correctional authorities - they're being used to smuggle contraband into the prisons.

Here's what the Post writes:

"Justice officials do not know exactly how many drones are delivering cellphones, drugs and weapons to prisons in the United States or other countries.

"In the summer, a drone dropped a package of cellphones, cigarettes, marijuana and razor blades inside a state prison in Michigan. In November, a drone carrying drugs and cellphones to inmates in Buckeye, Ariz., crashed in a prison yard. In 2016, London prison security cameras caught a drone delivering drugs to a prisoner's window. And two years ago, a fight broke out in an Ohio prison exercise yard after a drone dropped heroin there."

That's unbelievable, and I certainly don't want to make light of it.

But … it occurs to me that what Amazon's competitors have to start figuring out how to track down the folks who are engineering these efforts and turn their efforts into more legal pursuits.

If these folks can figure out how to get weapons, cell phones and drugs into a federal prison that has guards and guns protecting it, they've got to be able to figure out how to deliver products to mainstream consumers.

It is sort of like what people always say about porn - that if you want to figure out where technology is going, the porn business usually gets there first, adopting technologies like VHS tapes, DVDs and VI technology long before their less seamy counterparts.

There's got to be a way to recruit these folks. Maybe large billboards outside correctional facilities offering jobs to drone smugglers?

I can see it now: Three Billboards Outside Leavenworth.

We just have to think outside the box.

That's what's on my mind this morning. As always, I want to hear what is on your mind.

by Michael Sansolo

It's always important to be aligned with your customers' passions and never more so than when state pride and a national collegiate championship is on the line.

That's why Dill's Food City - located in Georgia - willingly went out of stock on Bama Jelly prior to Monday's college football championship between the universities of Alabama and Georgia. The independent hung a cute sign on the shelf bearing the UGA mascot and a polite reminder that the Bama item was temporarily out of stock.

Sure, the move might have cost Dill's some sales, but this Eye-Opening move reinforced loyalty with the UGA community in a colorful and unique way. And that loyalty almost certainly transcends the fact that Georgia lost to Alabama in overtime, 26-23.

One thing we could not ascertain was whether Dill's Food City made any such changes in the detergent aisle, or whether customers, as usual, could roll Tide.

Walmart announced this morning that starting next month, it will raise its national minimum wage to $11 an hour.

The Wall Street Journal reports that Walmart also will "hand out one-time bonuses as competition for low-wage workers intensifies and new tax legislation will add billions to the retailer's profits … The company said the salary change would add $300 million to its annual expenses and it expects to take a $400 million charge in the current quarter for the one-time bonus. The amount of the bonus will vary based on length of service, reaching up to $1,000 for an individual with 20 years of service."

The story notes that Walmart, with some 1.5 million US employees, has a current starting salary in the U.S. of $10 an hour "after workers take a training course." This is the third time that Walmart has increased its starting minimum wage since 2015.

The Journal offers the following analysis:

"The retailer, which had nearly $500 billion in global revenue last year, is expected to get billions in savings from the tax overhaul, which lowers the U.S. corporate rate to 21% from 35%. Retailers have had one of the highest average effective tax rates because much of their operations are U.S.-based. Also, their industry has done little manufacturing or research and development so they don't benefit from deductions on those activities.

"'We are early in the stages of assessing the opportunities tax reform creates for us to invest in our customers and associates and to further strengthen our business,' said Wal-Mart Chief Executive Doug McMillon in a release.

"With the additional expected profit, Wal-Mart is considering investments in 'lower prices for customers, better wages and training for associates and investments in the future of our company, including in technology,' he said."

KC's View: There is no question that this infusion of capital gives Walmart the ability to invest in people and technology in a way that it believes will make it more competitive. My main skepticism about the tax bill has been that most CEOs are rewarded based on lowering their companies' labor costs and increasing investor dividends, and it gives me some hope when I see companies like Walmart doing this.

I just hope that this is the beginning of a pattern of investment, not an isolated moment that generates good PR. And, I hope we don't find out down the road that Walmart has figured out a way to eliminate so many jobs that its labor costs don't actually go up.

I've decided to be optimistic. Kudos to Walmart, and congrats to everybody who is getting a bonus or will get a higher starting wage at Walmart.

The New York Times reports this morning that US Immigration and Customs Enforcement (ICE) agents "descended on dozens of 7-Eleven convenience stores across the country before daybreak on Wednesday, arresting undocumented workers and demanding paperwork from managers, in what the Trump administration described as its largest enforcement operation against employers so far. The sweeps of 98 stores in 17 states, from California to Florida, resulted in 21 arrests."

"Today's actions send a strong message to U.S. businesses that hire and employ an illegal work force: ICE will enforce the law, and if you are found to be breaking the law, you will be held accountable," Thomas D. Homan, the acting director of the agency, said in a statement.

7-Eleven, in a response, pointed out that these stores are owned by franchisees who make their own hiring decisions, and are solely responsible if they hire illegal immigrants. "7-Eleven takes compliance with immigration laws seriously and has terminated the franchise agreements of franchisees convicted of violating these laws," the company said.

The Times writes that "if ICE hoped to make a bold statement, it could hardly pick a more iconic target than 7-Eleven, a chain known for ubiquitous stores that are open all the time and sell the much-loved Slurpees and Big Gulps. Many a 7-Eleven franchise has been a steppingstone for new legal immigrants who want to own and run their own small businesses."

Published reports say that in locations where employers were able to provide proof that employees were legally in the country, nobody was arrested and ICE agents went away empty-handed (except for maybe a Slurpee).

The Times also provides some historical context:

"Under President George W. Bush, ICE grabbed headlines by rounding up unauthorized workers at meatpacking plants, fruit suppliers, carwashes and residences. In a shift, the agency under President Barack Obama focused on catching border crossers, deporting convicted criminals and pursuing employers on paper, by inspecting the I-9 forms that employers are required to fill out and keep to verify their workers' eligibility.

"By targeting 7-Eleven franchisees and their workers on Wednesday, ICE under Mr. Trump appeared to be melding the approaches of his two predecessors: Go after employers while also detaining employees whom agents encountered without work authorization."

KC's View: This should not come as a surprise to anyone. Tougher immigration law enforcement does go back to the Bush and Obama administrations, and the Trump White House has been nothing if not transparent about its approach to the issue.

The Seattle Times reports that Amazon is making software development tools available to vendors that will allow them to create more dynamic Dash buttons. Instead of being single-brand focused and enabling customers to reorder products with the touch of a button, Amazon now wants to create "an instant-ordering option" with a screen "so customers can toggle through for multiple items. That could open up the capability for an internet-connected refrigerator to order more oatmeal or coffee when you get low, or for a smart washing machine to order among detergent options."

According to the story, one company already has signed on: "Whirlpool, the appliance maker that said last year it would integrate Amazon's Alexa digital assistant into its appliances, said this week that it would incorporate Amazon's Virtual Dash Buttons into future touchscreen refrigerator models."

The notion of automatic or easy replenishment has been a core ingredient in Amazon's growth strategy. The Times writes that Amazon has offered "Dash service to builders of internet-connected home devices, letting device makers program an appliance to order more of a single item — as in a dishwasher from General Electric that places an order for soap when it detects the consumer is running low … HP and Epson said they are developing printers that automatically reorder ink cartridges from Amazon. Sears is developing a set of Kenmore-branded smart devices built to order supplies when they run low, including a refrigerator, washer, dryer and dishwasher. And 3M is making an air-filtration system that orders its own filter replacements."

KC's View: The concept of easy and automatic replenishment is only going to gain momentum, but I'm still waiting to see some supermarket company say how it plans to get in this particular game. There is no excuse for dithering … and the clock is ticking. Every sale lost to automatic replenishment - especially as offered by Amazon - is a sale you are never going to get back. Never. Ever.

Can I make this any clearer?

The Wall Street Journal this morning has a story about how and why retailers continue to use printed advertising circulars to drum up new and repeat business, even as digital advertising grows as a focus of their ad spending.

The story notes that some retailers are "experimenting with new ways to send out deals on paper, sometimes mining online behavior or databases of shopper trends to improve their so-called junk mail." For example, "PebblePost, a New York City marketer, uses online browsing and buying data from retailers and brands to send relevant coupons and ads to homes within a few days. For example, it might send a printed offer for free shipping if a shopper browsed a site without buying, said Lewis Gersh, chief executive of the firm."

The Journal writes that "annual spending on newspaper circulars, coupons, direct mail and catalogs hit about $76 billion in 2017, slightly lower than the previous year but up 85% versus 2012, according to Borrell Associates, a media consulting firm."

KC's View: The interesting thing is that even online retailers such as Boxed and Jet are using circulars, finding that when they are used properly, they can create customer movement.

To be honest, I've been talking about growing obsolescence for printed circulars for a long time, but I guess I've been wrong in terms of how long it is going to take. But I continue to maintain that there is an enormous amount of waste in terms of how it currently is practiced, and companies have to fine ways to be more targeted.

Corporate Drumbeat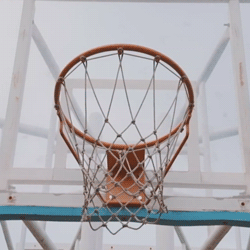 "Talent wins games, but teamwork and intelligence wins championships." -Michael Jordan

At Samuel J., we don't believe in the so-called "retail apocalypse."

"Retail self-destruction," maybe. But that only happens when companies and leaders don't adapt their stores to new competitive realities, don't create compelling customer experiences, and don't bring together exceptional talent and build extraordinary teams that can thrive and succeed even in the toughest of times.

Is this easy? Of course not. But it is achievable … especially when you have Samuel J. Associates on your team.

At Samuel J., our value never has been greater, because we understand the connection between great talent and innovative businesses. We are uniquely positioned to put together people and organizations in a way that builds expertise, cultivates leadership, and turns business challenges into business opportunities.At Samuel J, we know how to do it in a timely fashion and exceeds our clients' high expectations. And we have the winning record to prove it.

Click here to find out more.

At Samuel J. Associates, we help you find the right talent and build the right team.
USA Today reports that Sears DEO Eddie Lampert wrote a blog posting yesterday in which he said that " if the company can't refinance certain debt to get more financial breathing room, it 'will consider all other options to maximize the value of Sears Holdings' assets'."

The posting came as Sears said that "it will record a net loss for the period that included the critical holiday season," a time when many retailers actually saw improved sales that bolstered their hopes for the future.

The USA Today story says that the company, "which has both the Sears and Kmart chains, wants to renegotiate $1 billion in debt by extending due dates and overhauling other terms."

Sears already has sold its Craftsman brand for $900 million, and is closing hundreds of stores as it looks for some sort of exit from its financial morass.

KC's View: Next step … Sears should sell the Kenmore brand to Amazon. I know I've been pushing this idea a lot lately, but I'm going to rise this particular horse until it wins, or the horse dies.

...with brief, occasional, italicized and sometimes gratuitous commentary…

• The Boston Globe reports that "Amazon is on the hunt for as much as 1 million square feet of office space in Boston, adding a new level of intrigue to the retail giant's plans as it whittles down the list of the cities competing for its second headquarters."

Amazon reportedly would like to lease an entire office building - and perhaps two - as it looks for places to house the more than one thousand engineers and developers that it employs in the Boston area.

The question seems to be whether its desire to lease these buildings implies that Boston will not be named as the site of its second US headquarters, in which it would invest $5 billion and locate some 50,000 jobs.


• Western New York-based Tops Friendly Markets announced that it is expanding its Instacart services yet again to now include Rome and Poughkeepsie, New York, in addition to adding more stores to its Buffalo, Rochester, and Syracuse markets. This expansion brings 27 more stores online bringing the overall number of Tops stores with the Instacart program to 111.

...with brief, occasional, italicized and sometimes gratuitous commentary…

• Business Insider reports that Barclays analysts, in visits to some Whole Foods stores, found "entirely empty" shelves, displays, and hot food bars and produce that "appeared to have deteriorated."

According to the story, "In a research note published Tuesday, analysts said they encountered 'high' out-of-stock issues last week in every department of one Midwest store across both private-label items and branded items. At another store located on the East Coast, which was hit with a winter storm earlier in the week, inventory problems were 'extraordinary,' analysts said."

While weather is cited as a possible cause of out-of-stocks, there also is the suggestion that the retailer, now under Amazon ownership, may be dealing with some management issues.


• CBS News reports that "results of a new study at the University of North Carolina at Chapel Hill show Lidl grocery stores have greatly impacted grocery prices in areas where they're located."

According to the story, "Grocery retailers located near Lidl stores in the U.S. set their prices for key staple products up to 55 percent lower compared to markets where Lidl is not present, according to a new study released by the Kenan-Flagler Business School … On average, competing retailers near Lidl stores set their prices approximately 9.3 percent lower than in markets where Lidl is not present, which is more than three times as was typically reported in other academic work on Walmart's entry in a new market."


• The Chicago Tribune reports this morning that "McDonald's will stop using plastic foam cups, which keep drinks icy cold but make environmentalists red hot, by the end of this year."

According to the story, "It's the first time the fast-food giant has openly committed to a deadline to completely stop using polystyrene drink containers, which are eco-unfriendly and nearly impossible to recycle. The containers for its large cold drinks represent a mere 2 percent of its packaging, which still comes out to millions of dollars and cups annually.


• Advertising Age reports that Coca-Cola has introduced what is being called "the biggest product and marketing makeover" in Diet Coke's 36-year history as it looks to regain favor with millennials at a time when soft drink consumption is down overall.

According to the story, "Changes include a logo redesign" as well as four new flavored varieties, sold in slim cans, that will include "twisted mango," "feisty cherry," "zesty blood orange" and "ginger lime."

Even with the changes, the story says, "Coca-Cola is sticking with aspartame. The much-maligned artificial sweetener is often under the cross-hairs of health activists that have linked it to health issues. But the evidence is mixed. The American Cancer Society's position is that 'for most people, no health problems have clearly been linked to aspartame use'."

I've cut way back on my Diet Coke consumption, but I have to admit that I am totally on board for the "twisted mango" and "zesty blood orange" varieties. Not that I am a target millennial, but hopefully they'll take my business anyway.

• Southern California supermarket chain Stater Bros. Markets announced the promotion of George Frahm to the position of president of the company. Frahm is a 45-year veteran of the company having started as a clerks helper and janitor at the Stater Bros. supermarket in Glendora.

Next Monday, January 15, I'll be taping a special MNB podcast at the NRF Big Show in New York City. We're scheduled to tape the podcast at the MyWebGrocer booth - #2334 - at about 1 pm, and I hope you'll join us; the podcast will be posted later in the week.

We had a story the other day about how some CPG companies are accused of selling unhealthy foods to kids but labeling those products as healthy. Which prompted MNB reader Jerome Schindler to write:

I offer the following observation of a Parent, and now a 75 year old Grandparent.

I do not recall any instance where my children, and now my grandchildren, had exercised any choice or influence on the foods that I bought based on their exposure to advertising.

As a self described knowledgeable adult  (pharmacist/food co. attorney) I did often purchase products that many people might deem not the best nutritional choice.  But that was me, not them, anticipating what they would prefer and also determining that it was no big deal.  They did like the kid's meals from McDonald's and Wendy's, but that did not change what I was going to let them eat anyway.  I just paid for an overpriced toy.   Any weight issues of my children are far removed from their childhood.  None of my grandchildren are overweight.

The only TV ads that seemed to have an unduly influence on these children were the toy ads from toy companies.

In my view, these food companies advertising to children are wasting their money.  Maybe they have research that proves otherwise.

If there is any blame, put it on the parents/grandparents.

I think the complaint is that by labeling less-than-healthy products as being healthy, some parents are being hoodwinked … or at least misled.

I also think we'd all agree that there are some parents who practice less oversight than others.

It isn't the first time I've told this story here, but I often think about how my parents had a rule when we were growing up - at Christmas, there would be "no TV toys" under the tree … if we saw it advertised, we shouldn't even ask for it, because it wasn't happening. It didn't do a lot for open discourse at the dinner table, but it certainly made the rules clear.




We also had a story yesterday about how "66% of consumers think its important for brands to take a stand on social and political issues, and 58% prefer this to happen on social media." There is a bit of a philosophical split on the issue: "As many as 78% of consumers who identify as liberal want brands to take a stand on social and political issues," the story says, "while only 52% of conservatives feel the same way."

I commented, in part:

We live in a time when customers demand transparency - they want to know where products are from, how they are made, and who makes them … and they want to know about the affiliations and sympathies of the companies with which they do business.

In some ways, this can be a positive thing. If I buy Paul Newman-branded products, I can feel good about where some of the money is going. But there can be a broader social problem here, because tribalism can start to infect every decision we make. This isn't always a bad thing, but there are big issues and small issues, and I think it is important to be able to tell the difference between a company that supports, say, white supremacists, and one in which leadership just votes one way or the other.

One MNB reader responded:

You seem to think that a company is a single person with singular ideas.  Most happen to be comprised of multiple people with multiple outlooks-on-life. What are the personnel implications of a company hawking "sympathies" inconsistent with a solid proportion of its employees?  Google-type lawsuits, perhaps?

I don't think companies are monolithic, but I do think that many companies have institutional perspectives on social, cultural, environmental, and political issues that can be defined … and, if a consumer so chooses, acted upon. This is more true now than ever, simply because of high levels of transparency and even higher levels of accessibility to information.

Industry Drumbeat
In this fast-paced, interactive and provocative presentation, MNB's Kevin Coupe challenges audiences to see Main Street through a constantly evolving technological, demographic, competitive and cultural prism.  These issues all combine to create an environment in which traditional thinking, fundamental execution, and just-good-enough strategies and tactics likely will pave a path to irrelevance;  Coupe lays out a road map for the future that focuses on differential advantages and disruptive mindsets, using real-world examples that can be adopted and executed by enterprising and innovative leaders.

"Kevin inspired our management team with his insights about the food industry and his enthusiasm. We've had the best come in to address our group, and Kevin Coupe was rated right up there.  He had our team on the edge of their chairs!" - Stew Leonard, Jr., CEO, Stew Leonard's

Constantly updated to reflect the news stories covered and commented upon daily by MorningNewsBeat, and seasoned with an irreverent sense of humor and disdain for sacred cows honed by Coupe's 30+ years of writing and reporting about the best in the business, "Good Is Not Good When Better Is Expected" will get your meeting attendees not just thinking, but asking the serious questions about business and consumers that serious times demand.

Want to make your next event unique, engaging, illuminating and entertaining?  Start here: KevinCoupe.com. Or call Kevin at 203-662-0100.
Industry Drumbeat
Just a reminder ... Jackson Jeyanayagam, CMO of Boxed, joins Tom Furphy and Kevin Coupe to talk about his company's competitive posture, unique value proposition, and focus on family-friendly values, as well as his experience as head of digital marketing at Chipotle during its food safety crisis. Plus, Tom and Kevin discuss Amazon's integration of Whole Foods, and much more, in this inaugural edition of The Innovation Conversation Podcast.

This podcast can be played below, or can be accessed and subscribed to on both iTunes and GooglePlay.


This Innovation Conversation Podcast is sponsored by ReposiTrak, and brought to you by GMDC.
PWS 52