Join the MNB Community.
Get a Wake Up Call each morning...
Email:
Explore the MNB Archives

From The MNB Archives
Friday, January 12, 2018
by Kevin Coupe

Circuit City, an electronics retailer that went out of business in 2009 as yet another victim of consumers' move to e-commerce, apparently is going to take another shot.

First, it is going to start as a website.

The Newark Star Ledger reports that the company will launch a new site on February 15 that "will offer videos, virtual vignettes, search-by-photo, augmented reality and real-time tech support via video chat. IBM Watson will serve as a personal shopping assistant online."

Later, the story says, "Circuit City plans to sell products in kiosk and through a store-in-store concept. Showrooms will open on a yet-to-be-determined day. Among the items to be sold are audio/visual, computers, gaming, imaging, small appliances and smart-home products."

I'm sure they're hoping that the new attempt will be an Eye-Opener.

Me, I'm waiting for the return of Crazy Eddie, which presumably will be located within the walls of new EJ Korvette stores, right next to A&P kiosks.

As MNB was about to be posted yesterday, stories came across the wire saying that Walmart had announced that it would raise its national minimum wage to $11 an hour, and would hand out one-time bonuses to many employees; Walmart said it could show this largesse because of the new tax bill passed by the US Congress and signed by President Donald Trump, lowering the US corporate rate to 21% from 35%. The move, Walmart said, would cost it about $300 million.

I commented, in part:

There is no question that this infusion of capital gives Walmart the ability to invest in people and technology in a way that it believes will make it more competitive. My main skepticism about the tax bill has been that most CEOs are rewarded based on lowering their companies' labor costs and increasing investor dividends, and it gives me some hope when I see companies like Walmart doing this.

I just hope that this is the beginning of a pattern of investment, not an isolated moment that generates good PR. And, I hope we don't find out down the road that Walmart has figured out a way to eliminate so many jobs that its labor costs don't actually go up.

Within hours of the pay raise announcement, Walmart announced that it was closing down 63 Sam's Club stores, or roughly 10 percent of the membership club chain; 10 of the stores will become e-commerce distribution centers, but the rest are just being shuttered. Thousands of people are expected to lose their jobs.

Scott Galloway, a professor of marketing at New York University's Stern School of Business and the author of "The Four," told the New York Times that Walmart "snatched defeat from the jaws of victory."

In its analysis of the wage announcement, Bloomberg offered some context, asking, "What does that actually mean for the world's largest retailer, which generates nearly $500 billion a year in global sales? About five hours.

"At about $57 million in sales per hour, that's how long it would take to ring up $300 million -- the amount Wal-Mart expects to spend on the wage increases, excluding the costs of separate one-time cash bonuses. The company is on track for about $12 billion in net income this year, so it will take about nine days of profit to recoup the extra spending.

"Looked at another way, the $300 million payout is just slightly more than the $244 million that Wal-Mart U.S. e-commerce chief Marc Lore made in 2016, thanks to shares he received as part of the sale of his company, Jet.com, to the retail giant."

Fortune also was dubious: "First, it has already been raising wages, and began doing so well before the corporate tax cut passed. It first did so in a well-publicized move in early 2015, when it raised its minimum wage to $9 an hour. In 2016, it followed up with another increase to $10. The current increase simply continues a trend it started three years ago.

"Second, there are very good reasons for Walmart to increase benefits—even absent the tax cut—because of the labor market circumstances it faces. With the nation's unemployment rate now at nearly 4%, labor markets around the country have grown tight, and at least some employers feel wage increases are necessary to attract and retain their best workers. Indeed, many economists … wish more employers were doing so, and wonder if our low national productivity growth prevents this from happening more frequently."

And Josh Bivens, director of research at the Economic Policy Institute, tells National Public Radio's Marketplace, "I think all of the recent bonus announcements are PR. Forty percent of American workers get bonuses every year. To trumpet them right after this tax cut is nothing, in my mind, but announcing to the world that you — as a corporation — are happy indeed that your taxes have been cut."

KC's View: Let's concede one thing right at the start: There is nothing wrong with good PR. But you have to earn it, it has to be clean, and you have to make sure you aren't sending mixed messages or undercutting yourself.

I think Scott Galloway got it just about right. Defeat from the jaws of victory.

I have no idea what the thinking was behind this confluence of events. Maybe they figured that the good news would make the bad news seem less bad. Maybe they just wanted to get it all out at the same time, be done with it, and move on.

We do have to keep this all in context. Walmart was laying off thousands of workers, but it employees more than a million in the US. It is shuttering 63 stores, but companies close stores all the time; Kroger, for example ,just said it is closing a half-dozen units over the next few months.

But this does somehow seem different, in part because it seems so calculated and cynical. I also think Walmart made a mistake by attaching the first announcement to the politics of the tax bill, getting a lot of positive tweets from Republican lawmakers … since the second announcement allowed Democratic legislators to say, "I told you so."

One other thing. The fact that 10 Sam's Clubs are being turned into e-commerce distribution centers has actually been sort of buried under the other news, but this strikes me in some ways as the big news, especially when seen in the broader strategic scheme of things. This is actually a blunt statement about how Walmart/Jet sees the world, and it is one in which an effective e-commerce operation supplants the membership club business.

Feedvisor is out with a new analysis of Amazon shopping habits, concluding:

• 85 percent of Prime members go on the site at least once a week, and 45 percent make a purchase at least once a week. That's up from a year ago, when the numbers were 75 percent and 30 percent, respectively.

• 75 percent of survey respondents said they "often or always" check prices on Amazon before making a purchase elsewhere.

• 95% of Amazon users "always or sometimes" read product descriptions before buying products, and 90 percent said that a minimum three-star rating was required before making a purchase on Amazon.

• 43% of Amazon users said they would spend $10 for one-hour delivery, 32 percent said they would spend $10 for same-day delivery, and 20 percent said they would spend $10 for next-day delivery.

• In the wake of Amazon's acquisition of Whole Foods, one-fifth of Amazon shoppers said they are more likely to buy groceries from Amazon, and more than a third said they would at least consider it.

• Just two percent of respondents said they did not find Amazon to be a helpful site.

KC's View: To me, these numbers show the degree to which Amazon is creating and cementing shopping habits that will be difficult for competitors to break. Not impossible, but difficult. And Amazon keeps working its advantages, never becoming complacent.

For example … The Hollywood Reporter says that Amazon, looking to promote its proprietary video offerings and attract even more Prime members, said yesterday that its original series, "The Marvelous Mrs. Maisel," will be available this weekend to anyone who wants to watch it on the site - Prime membership not required.

"The Marvelous Mrs. Maisel" won two Golden Globes last weekend, for best musical or comedy TV series and best actress for star Rachel Brosnahan. Set in the late 1950s in New York City, the series is about a housewife and mother who finds her voice as a stand-up comic. When I reviewed it here, I raved about it - the writing, performances and production values are stellar, and if Amazon wants to put a foot forward, this is a good one.

Amazon has said, by the way, that more than half of U.S. Prime members who finished the series binged it within three days.

The other day we had an Eye-Opener about how Eastman Kodak - the same company that years ago hastened its own near-obsolescence by putting its pioneering digital photography research into a closet lest it hurt the company's legacy film business - said yesterday that it is getting into the cryptocurrency business. Kodak said that it was using blockchain technology to create a new platform with its own digital currency.

I confessed that I'm not particularly good at explaining stuff like blockchain, which prompted MNB reader Jeff Gartner to pass along a site that he felt offered a particularly cogent and accessible explanation, from Northwestern University's Kellogg Insights newsletter.

I agree … and wanted to share it with you.

Two stories of interest…

• The Washington Post reports that UK Prime Minister Theresa May has proposed the banning of plastic packaging in that country as she gave "a wide-ranging speech on the environment that sought to burnish her green bona fides." May, the story says, "focused part of her speech on the 'scourge' of plastics and pledged to eliminate what she called 'all avoidable' plastic waste by 2042."

"In years to come I think people will be shocked at how today we allow so much plastic to be produced needlessly," May said in what the Post says was "the first major environmental speech by a sitting British prime minister in 14 years."

The story notes that "opposition politicians said the plan was a cynical ploy to try to lure young, eco-conscious voters to the Conservative Party, many of whom voted for Labour in the last general election. Polling commissioned by Bright Blue, a center-right think tank, found that climate change was the top policy issue for those aged 18 to 28."

• The New York Times reports on how a legislatively mandated switch to biodegradable and compostable bags from plastic bags in Italy has become a hot political football. Here's how the Times frames the story:

"Acting under a 2015 European Union directive addressing the global disaster caused by plastic bags, which take hundreds of years to degrade, Italian lawmakers enacted a measure banning the use of plastic bags for fruit, vegetables and baked goods in favor of eco-friendly biodegradable and compostable alternatives.

"The government was firm on one point: The new bags could not be given out for free, and the charge of 1 euro cent to 3 euro cents per eco-friendly bag had to appear on the sales bill. Failure to charge consumers would result in a fine for the retailer.

"But since the law went into effect on Jan. 1, it has been met with a flood of protests in grocery stores and supermarkets throughout Italy, as well as on social media … Opposition leaders indignantly accused the government of weighing down Italian households with yet another fiscal imposition. And environmental activists criticized its execution."

National elections are scheduled for March 4. In one way or another, plastic appears to be on the ballot.

• Investor's Business Daily writes that Amazon "wants users of its Alexa voice interface technology to do more than ask simple questions about the weather and traffic or give basic commands to play music and control the lights. It wants users to have conversations with Alexa."

The goal, according to David Isbitski, Amazon's chief evangelist for Alexa and Echo, is "for people to have conversations with Amazon Echo smart speakers and other devices like they're on 'Star Trek'."

The concept is called "ambient computing." Isbitski says that "at Amazon, we really feel that this represents the next major disruption in computing. This is going to be the most natural way to interact with technology."

KC's View: I've said it before, and I'll say it again. If you want a sense of how Jeff Bezos sees the world, just watch "Star Trek." Especially, I think,"Star Trek: The Next Generation." Look at the holodecks and the replicators and the transporters and even the computer interfaces … and you can see the Amazon/Bezos vision of the world. Actually, the universe.

Corporate Drumbeat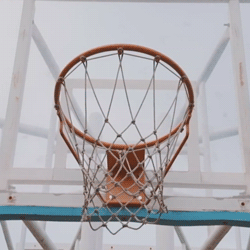 "Talent wins games, but teamwork and intelligence wins championships." -Michael Jordan

At Samuel J., we don't believe in the so-called "retail apocalypse."

"Retail self-destruction," maybe. But that only happens when companies and leaders don't adapt their stores to new competitive realities, don't create compelling customer experiences, and don't bring together exceptional talent and build extraordinary teams that can thrive and succeed even in the toughest of times.

Is this easy? Of course not. But it is achievable … especially when you have Samuel J. Associates on your team.

At Samuel J., our value never has been greater, because we understand the connection between great talent and innovative businesses. We are uniquely positioned to put together people and organizations in a way that builds expertise, cultivates leadership, and turns business challenges into business opportunities.At Samuel J, we know how to do it in a timely fashion and exceeds our clients' high expectations. And we have the winning record to prove it.

Click here to find out more.

At Samuel J. Associates, we help you find the right talent and build the right team.
• The Austin American-Statesman reports that Austin-based Yeti Coolers has filed a 16-count lawsuit against Walmart, accusing the company of ripping it off with three stainless steel tumblers that is says are "confusingly similar" to its own.

The suit charges that Walmart has "purposefully advertised, promoted, offered for sale, sold, distributed, manufactured and/or imported, and continues to advertise, market, promote, offer for sale, sell, distribute, manufacture and/or import drinkware products that violate Yeti's rights."

It is the second time that Yeti has sued Walmart in two years. The first time, the two companies reached an out-of-court settlement.

Walmart has responded: "We've worked hard to comply with the settlement agreement. We've confirmed that a sales block is in place. Any Yeti-branded products on walmart.com are sold and fulfilled by third parties, not Walmart. We intend to vigorously defend ourselves."

KC's View: I've not seen the Walmart knockoffs, but it is hard to imagine that they are anywhere near as good and as cool as Yeti tumblers, which my kids tell me are "the bomb." In fact, my daughter got me one that says "MorningNewsBeat" on one side, and "Content Guy" on the other.

Like I said, "the bomb."

...with brief, occasional, italicized and sometimes gratuitous commentary…

• The Grub Street column in New York magazine has a story about how a Starbucks in Brookhaven, Georgia, had to be closed down after a Facebook posting accused one of the employees there - an African American named Shanell Rivers - of doing "vile things" to coffee ordered by white customers.

In this case, "vile" means things like spitting and mixing human excrement into people's orders.

Starbucks did its best to fight the accusations in social media, even pointing out that there is no employee named Shanell Rivers working at the store.

However, Grub Street reports, "The post was reported as an actual scandal anyway by conservative blogs and Reddit groups, complete with a made-up pic of this 'Rivers' person."

The store has been temporarily closed, the story says, out of concern for employees' safety; the company and authorities are said to be investigating the source of the rumors.

One thing they don't have to work very hard to figure out, it seems to me, is the rationale behind the rumors. It's racism, pure and simple. And disgusting.


• CNBC reports that "Kohl's plans to partner with retailers like grocery stores or convenience stores to lease the white space left by the roughly 300 stores it has 'right-sized' over the past several years."

CEO Kevin Mansell says that "the department store has created operationally smaller, more profitable stores within its roughly 87,000-square-foot boxes. That downsizing leaves unused footage, which … would benefit from traffic-generating retailers like those that sell food."

Next Monday, January 15, I'll be taping a special MNB podcast at the NRF Big Show in New York City. We're scheduled to tape the podcast at the MyWebGrocer booth - #2334 - at about 1 pm, and I hope you'll join us; the podcast will be posted later in the week.

Yesterday we took note of a New York Times report that US Immigration and Customs Enforcement (ICE) agents "descended on dozens of 7-Eleven convenience stores across the country before daybreak on Wednesday, arresting undocumented workers and demanding paperwork from managers, in what the Trump administration described as its largest enforcement operation against employers so far. The sweeps of 98 stores in 17 states, from California to Florida, resulted in 21 arrests."

MNB reader Gail Nickel-Kailing responded:

Immigration officials raid 98 7-Eleven stores in 17 states and net 21 arrests. How much did that really cost?

"Descended on dozens of 7-Eleven convenience stores across the country." OK, let's assume that the meant 24 for the sake of estimates, could have been many more. Probably 2-4 officers at each store, again for sake of estimate let's say 3 per store. How many hours per store? I have no idea but let's say 2 1/2 not counting travel time to/from and lodging/meals, etc., since the officers surely didn't all live in the communities where these stores are located.

BTW, an immigration officer gets paid an average salary of $53,718 per year (just under $26/hour). (Per the site: www.payscale.com)

Then add the rest of the stops that followed along to way to reach 98. The total has to be in the millions - all to catch 21 undocumented workers? (98 stores/21 arrests equals a productivity rate of 21.4%…

Seems to be overkill - but that's just my opinion.

You're assuming that this has more to do with policy than politics.

From another reader:

I am all for ICE rolling up at the door and making sure all workers are legal. This however is just the beginning of the story and by no means the sole solution to the issue.

Example:

In our local, small town, we have ICE come in a couple years ago and detain, deport illegals that were working at a pallet company.  The company set up housing next to the plant and maintained "control" over these individuals.  From the little money they made some went back to their native land, Mexico, and the rest went to the company for rent.  Not a good scenario.  Plus for some of the deportees, this was a second or third time caught.

So I say to all those on both sides of the fence, bring these people out of the darkness and into the light.  If you want to hire from outside the country, then bring them into the light and make them legit.  Have a program or structure that assists in making them legal immigrants.  Then the lousy living conditions go away.  Taxes get paid.  The USA has time to review criminal records.  The company has lower cost workers since while they are in the "probation stage" of becoming legal, they earn a lower wage, or the wage is subsidized by state or federal income structure.  This ties into the "work for welfare" proposals floating out there as well.  Wouldn't it be novel idea, if we could use our mighty industrial strength to truly create real, concrete opportunities for our citizens and ones that want to go through the correct process to become citizens.

Again not the total answer or a quick fix, but hey, something needs to be done and changes are needed.

And from another reader:

You will find more than 21 illegal immigrants in one Walmart than 100 Seven-11s.  That applies to just about any country.




Walmart announced yesterday that starting next month, it will raise its national minimum wage to $11 an hour and, according to the Wall Street Journal, will "hand out one-time bonuses as competition for low-wage workers intensifies and new tax legislation will add billions to the retailer's profits…"

I commented:

There is no question that this infusion of capital gives Walmart the ability to invest in people and technology in a way that it believes will make it more competitive. My main skepticism about the tax bill has been that most CEOs are rewarded based on lowering their companies' labor costs and increasing investor dividends, and it gives me some hope when I see companies like Walmart doing this.

I just hope that this is the beginning of a pattern of investment, not an isolated moment that generates good PR. And, I hope we don't find out down the road that Walmart has figured out a way to eliminate so many jobs that its labor costs don't actually go up.

One MNB reader responded:

Smart move by Walmart, we'll see how it plays out.  At the Shaw's I work at in NH, we're losing high school/college kids who aren't willing to stay for $8.00 hr., some after 3 years.  Market Basket pays a starting wage of $11 in NH when they don't even have to, just to keep pace with MA.

MNB reader John R. Watt chimed in:

I appreciate your optimism for this and while I agree that money talks and this is a good thing for those that work at Walmart (and the overall economy), I really don't see this as "investing in people".   Positive human resource management is so much more than financial compensation.  It really should be investing in your employees by showing them you care about them (flexible hours, benefits, promote from within, listening and implementing their ideas, etc).  Then, you are creating a contagious environment of positive energy that will ultimately be passed on the customer.

Don't get me wrong, it would be naïve to think that someone is going to work for a company JUST because it's a nice place to work.  While a bump in pay may make Walmart employees happy in the short-term, it doesn't necessarily mean that their people will suddenly become a beneficial asset or prove that their company respects their employees.

MNB user Hy Louis wrote:

You know full well Walmart is using the tax savings for stock buybacks and dividend increases.  The small wage increase and bonus is a result of the American labor shortage.

My daughter works in a coffee shop in Sydney, Australia on a work visa.  They offered her $18 a hour.  She said no knowing they have a labor shortage and are desperate for front line workers.  The owner of the small chain met her personally because he really needed her and countered with $23 a hour paid in cash, no taxes taken out.

And she gets to live in Australia? Wow.




Regarding ominous signs for Sears' future, MNB reader John Rand wrote:

I just have to ask (not to be more than my usual amount of flippant): is there a way we all can just jointly sign a DNR (Do Not Resuscitate) order for Sears? We have been holding a national eulogy ceremony for this retailer for years now, waiting for closure from a patient that is clearly dying. The pain of watching this is immense, the patient's doctor clearly has no clue of a cure, has zero credibility, and can only prolong the agony while he continues to enjoy his yacht and a large order of luxurious privacy.

I am so sad for all the employees but anyone left there at this point must know it is a short-term gig at best. I cannot imagine any responsible banking organization or fund manager wanting to risk any more money to extend this. No one should want to work there knowing how screwed they will be. No one should want to buy anything from them that needs parts, or service, or anything that requires the seller stand behind it. No supplier should be able to assume the bills will be paid.
 
Most of us, once we have reached a certain age, have unfortunately experienced that moment where you have to "let it go".  Let's all have a final day of mourning and then walk away.

MNB reader Cathy Hennessey, however, seems to hold out some hope:

Sears needs to find a way to re-invent their brand.  Sears was always known for their tools / appliances.  If they unload another 'brand' known to them they don't have much left aside from being just another department store, which, in my opinion, has the 'look' of Macy's & JCP, but sell items more 'like' Kohls and Target.
 
If they cannot figure that piece out then they'll just be another memory as Filene's, Bradlees and Caldor.

Or EJ Korvette.




I wrote yesterday about the growing obsolescence of print circulars, which prompted MNB reader Howard Schneider to write:

I've been in advertising and marketing all my life (and I'm old enough to have learned how to set type in high school). I don't think I've yet seen a medium become completely obsolete; though the role of any given channel in the media mix certainly changes, today more rapidly than ever. Radio, television, print and postal mail all continue to have value in the right place, at the right time, for the right audience and the right product. The importance of old school media continues to diminish in the face of the flexibility, low cost and immediacy of mobile messaging and other channels, but completely obsolete? Haven't see it happen yet.

Point taken.




Finally, one MNB reader wrote:

I have been following you for some time.  I enjoy your views and many times agree and disagree with them.  That comes with Morning News Beat. 

I noticed as I was listening to you today your movie poster for All The Presidents Men in the background.  Great movie and for many of us we lived through it.  With today's environment the question I have for you today…Dustin Hoffman?   Accused sexual harasser prominently displayed by you.  Do we rise up and shout you down because of your insensitivity to the plight of women everywhere.  Do we no longer enjoy the banter that is Morning News Beat, or do we risk being accused ourselves of that same insensitivity because we allow this to continue by doing nothing, or not raising our voice against you?  Where is the line?

To be honest I am at a loss.  As a journalist this movie and book I would guess is near and dear to you.  The movie did nothing.  Dustin Hoffman may have.  He has been accused, not convicted.  Natalie Portman spoke out at the Golden Globes against the all-male nominees for Best Director.  Do only chauvinistic men vote for this honor?  No women?  Maybe, just maybe the best Directors did get nominated.  Maybe not.  Help!

I have no idea.

I'm not being glib here. I really don't.

There already is a cultural discussion taking place about art vs. the artist. Can we separate the two? When I was young, I probably would have argued that they must be separate. I'm not so sure anymore.

I always loved Woody Allen movies. Annie Hall and Manhattan are two of my favorites, and I often have quoted from The Front on MNB. But I just don't think I can go to any of his movies anymore, and not just because they're usually not very good. Because he seems so creepy, I can't support him.

Same goes for Mel Gibson. And Kevin Spacey. I'm thinking that the same may go for James Franco. The list is growing.

The Dustin Hoffman accusations creep me out. Does that make All The President's Men less of a classic, or make it less personally meaningful to me? I don't think so, but there's certainly a subtext to the movie now that wasn't there before.

It is increasingly difficult to separate the art from the artist. This reckoning is just beginning, there are a lot of feelings to sort out and if nothing else, I think that in my own life, I am mostly going to try to be sensitive to the feelings of others. Time's Up for any other approach, I think.

A recent piece in the New York Times by Pulitzer Prize-winning playwright Ayad Akhtar resonated with me because of its revelation that "a group of neuroscientists have discovered that watching live theater can synchronize the heartbeats of an audience. One of the researchers put it this way: "Experiencing the live theater performance was extraordinary enough to overcome group differences and produce a common physiological experience."

The argument is that we as a culture have fallen captive to what Akhtar calls the "merchandising of our attention."

Akhtar writes, "The attention-finance complex has given us devices to which we are tethered by more than compulsion. Our pleasure principle — long prey to the manipulations of capitalism — has been turned against us, irretrievably yoked to ends that are not ours, ends we cannot fully comprehend.

"Transformed into economic subjects, our humanity is being redefined; we are valuable only insofar as our economic behavior can be predicted and monetized. Indeed, the technology has enabled the very movements of our mind to become a steady stream of revenue to someone, somewhere."

I was thinking about this last weekend when my family and I went to Broadway to see "Come From Away," the Tony Award-winning musical that focuses on the small Canadian town of Gander, New Foundland, where 38 planes landed on September 11, 2001, after US airspace was closed for the first time in history after the terrorist attacks in New York and Washington, DC.

It is hard to imagine that what sounds like a musical about 9-11 could in any way work. But it does, mostly because it really is about 9-12, and 9-13, and the days that followed. More than 7,000 stranded passengers descended upon Gander in those days - people of all shapes and sizes and genders and sexual orientation and political beliefs and ethnicities - and the few thousand people who lived there welcomed them with food and shelter and hot showers and, most of all, compassion. In the wake of terrorist attacks that showed the worst of which people are capable, the residents of Gander demonstrated the best of what people are capable.

"Come From Away" is a wonderful piece of theater with just 13 incredibly talented people portraying hundreds of characters, slipping in and out of accents and personality traits with amazing ease and precision, making each one distinct and memorable. The music is wonderful - buoyant and toe-tapping when it should be, soulful and touching when it needs to be, and often featuring a Celtic beat that reaches right into the heart.

I watched "Come From Away," and it filled me with hope about the human community. At a time when tribalism seems to infect every debate, when people denounce each other for their differences rather than celebrate them, and when too many people hold up their hand as if to say "go away" rather than opening their arms for an embrace even of what they do not understand, "Come From Away" seemed like the perfect antidote … and its good feelings were infectious, more than enough to "overcome group differences and produce a common physiological experience."

Not every live performance experience is necessarily as uplifting. A few days before we saw "Come From Away," Mrs. Content Guy and I saw comedian Kevin Hart in concert - and it was about as profane as a performance as I can remember seeing live. And yet, Hart's joy in creating laughter - and the way in which he weaves a wide variety of narratives that come together, culminating in knockout punch lines - is its own kind of community-building exercise. We laugh because we recognize so much of the behavior that he describes, and it helps that everybody else is laughing, too.

You can't replicate "Come From Away" or Kevin Hart in concert while sitting alone or with just a few other people in a room. There's nothing wrong with the experience of watching something on a screen, but it is in creating community - via performer and audience - that we actually sustain our souls.

I've always felt this way. Long before my decision to become a writer, I went to acting school. For a time, I had an agent. Never got a professional job, but I worked at it before realizing that if I wanted to tell stories, it would be better to do so at the keyboard. But still, I love the notion of performance, which is one of the reasons I so love the speeches I give and the teaching I do each year. I get to tell stories. I get to illuminate and entertain. I get to engage in the act of producing a common physiological experience. I get to perform.

In his New York Times piece, Akhtar writes, "A living actor before a living audience. The situation of all theater, a situation that can awaken in us a recollection of something more primordial, religious ritual — the site of our earliest collective negotiations with our tremendous vulnerability to existence. The act of gathering to witness the myths of our alleged origins enacted — this is the root of the theater's timeless magic."

And, he concludes, "The theater is an art form scaled to the human, and stubbornly so, relying on the absolute necessity of physical audience, a large part of why theater is so difficult to monetize. It only happens when and where it happens. Once it starts, you can't stop it. It doesn't exist to be paused or pulled out at the consumer's whim. It can't be copied and sold. In a world increasingly lost to virtuality and unreality — the theater points to an antidote."

It is, in its own way, magic. Nothing like it.




That's it for this week. Have a great weekend, and I'll see you Monday.

Slàinte!
Industry Drumbeat
In this fast-paced, interactive and provocative presentation, MNB's Kevin Coupe challenges audiences to see Main Street through a constantly evolving technological, demographic, competitive and cultural prism.  These issues all combine to create an environment in which traditional thinking, fundamental execution, and just-good-enough strategies and tactics likely will pave a path to irrelevance;  Coupe lays out a road map for the future that focuses on differential advantages and disruptive mindsets, using real-world examples that can be adopted and executed by enterprising and innovative leaders.

"Kevin inspired our management team with his insights about the food industry and his enthusiasm. We've had the best come in to address our group, and Kevin Coupe was rated right up there.  He had our team on the edge of their chairs!" - Stew Leonard, Jr., CEO, Stew Leonard's

Constantly updated to reflect the news stories covered and commented upon daily by MorningNewsBeat, and seasoned with an irreverent sense of humor and disdain for sacred cows honed by Coupe's 30+ years of writing and reporting about the best in the business, "Good Is Not Good When Better Is Expected" will get your meeting attendees not just thinking, but asking the serious questions about business and consumers that serious times demand.

Want to make your next event unique, engaging, illuminating and entertaining?  Start here: KevinCoupe.com. Or call Kevin at 203-662-0100.
Industry Drumbeat
Just a reminder ... Jackson Jeyanayagam, CMO of Boxed, joins Tom Furphy and Kevin Coupe to talk about his company's competitive posture, unique value proposition, and focus on family-friendly values, as well as his experience as head of digital marketing at Chipotle during its food safety crisis. Plus, Tom and Kevin discuss Amazon's integration of Whole Foods, and much more, in this inaugural edition of The Innovation Conversation Podcast.

This podcast can be played below, or can be accessed and subscribed to on both iTunes and GooglePlay.


This Innovation Conversation Podcast is sponsored by ReposiTrak, and brought to you by GMDC.
PWS 52