Join the MNB Community.
Get a Wake Up Call each morning...
Email:
Explore the MNB Archives

From The MNB Archives
Tuesday, January 16, 2018
by Michael Sansolo

Among all MNB readers, I probably top the list of those understanding Kevin's most challenging references because a) I know him really well, b) we grew up in the same time and place, and c) I can call him and ask. (I even got it yesterday when he made a throwaway "Risa" reference.)

Last week he gave even me a chuckle with two throwaway references on the same day to EJ Korvette, a regional discount chain in the New York area that closed nearly 40 years ago. So most of you probably didn't even notice the name, but the story is one you should know because it resonates more today than ever.

If you can, take a quick read through the Wikipedia entry on EJ Korvette and you'll see a classic business story of a company that rose to success on an innovative model and then fell apart by forgetting what made everything work. In other words, it's a timeless tale that should be required reading in these times.

Korvette was a discounter before that was even a thing, in the post World War II era when discounting was limited by law. The innovative owners used tactics like membership to get around the standard rules and practices of the time and they managed to carve out a powerful niche in the New York metropolitan area. At one point Macy's sued Korvette claiming the discounter was illegally undercutting prices, a lawsuit that simply reinforced Korvette's image and appeal.

As the nation began to move to the suburbs, Korvette became a standard in strip malls from New York to Detroit and Chicago and south to Virginia. Yet despite cutting edge tactics on price and innovations such as opening stores on Sundays, the company went off the rails thanks to, as Wikipedia writes, failure "to properly manage its business success."

Among those mistakes were getting into products that didn't meet the needs of Korvette's core shoppers and where the company had no expertise. In the end the innovative company survived for less than four decades.

If you paid close attention to last Friday's MNB you would have seen Korvette's referenced in concert with A&P, Bradlees, Caldor and Circuit City, a group of companies now found only in memory or on Wikipedia. Yet at one point all of them were innovators and industry leaders and all of them somehow failed to understand the changes all around them.

At this point in my columns here on MNB I usually tie everything I've written into some kind of coherent statement on why this matters. However, I don't think that's necessary this week.

If you can possibly read this story of retail success gone bad and not find parallels, lessons or concerns for your own company I can't imagine what business you are actually in. I'm betting it has something to do with delusions.

Michael Sansolo can be reached via email at msansolo@morningnewsbeat.com . His book, "THE BIG PICTURE: Essential Business Lessons From The Movies," co-authored with Kevin Coupe, is available on Amazon by clicking here. And, his book "Business Rules!" is available from Amazon by clicking here.

by Kevin Coupe

Good lesson from a Wall Street Journal story about how HBO continues to compete with Netflix and Amazon, each of which is spending enormous amounts of money on original programming, which traditionally has been a strong suit for the pioneering premium cable company.

"HBO, long regarded as the entertainment industry's gold standard in quality content, is adapting to a new era, when rivals from the tech world are pouring huge sums into original programming and luring top talent away from traditional TV stalwarts," the story says, adding, "As platforms stockpile content, HBO is resisting the impulse to bulk up, getting pickier about its programming, trimming its development pipeline and embracing the idea that it won't outbid the field on every single hot prospect."

The story notes that "there are risks to being choosy. HBO could miss out on hits that go to rivals. And if it places fewer bets than streaming giants, it can't afford a prolonged streak of flops." But HBO is convinced that by being choosier, it actually raises the bar for quality; because, unlike streaming services, it has a limited number of hours to program, each of those hours has to reflect its core value proposition.

It also argues to artists and producers that it will pay more attention to them than Netflix or Amazon. HBO Programming President Casey Bloys compares to to being a parent: "If you have 50 kids, you're not going to every soccer game. We go to every soccer game, and we're the snack parents at every soccer game. That's how we treat our talent."

The approach, by one important measure, works. While Netflix may have higher top-line revenue than HBO, the fact is that HBO's profit is more than twice that of Netflix.

For my money, here's the Eye-Opening money quote, from HBO Chief Executive Richard Plepler: "We are not trying to do the most. More is not better. Only better is better."

That strikes me as enormously applicable to retail.

Even as Amazon continues what sometimes appears to be an inexorable march to world domination, and Walmart picks up speed and agility as it makes some significant adjustments to business model, and pressure builds as well from the likes of Aldi and Lidl, everybody else in the retail business has to figure out how to compete in this environment.

That means, I think, attention to detail. It means always bringing your A-game. It means focusing on providing products and services that are unique and differentiating for your customers. And it means paying attention to the Eye-Opening words of Richard Plepler.

"More is not better. Only better is better."

The Los Angeles Times has a column from David Lazarus in which he writes about how 22 industry groups, "representing thousands of U.S. businesses, sent a letter to Congress the other day calling on lawmakers to pass sweeping data-security rules." While this might seem like a very pro-consumer thing to do, Lazarus writes that the letter actually suggests that "these corporate heavyweights are aiming to sell out consumers by pushing for data-breach notification rules that are inconsistent and far weaker than what many states, including California, already require."

The giveaway, he says, is that the the Retail Industry Leaders Association (RILA) suddenly is in league with financial services groups, an unusual development since they often find themselves in conflict.

"A close reading of the letter to the House Energy and Commerce Committee," Lazarus writes, "reveals that the groups desire a carve-out for financial firms that would allow them to continue being guided by a federal law known as Gramm-Leach-Bliley, which is squishy at best in terms of its notification requirement.

Gramm-Leach-Bliley says that if a firm learns it's been hacked, and that 'misuse of its information about a customer has occurred or is reasonably possible,' the company 'should notify the affected customer as soon as possible.'

"Should. Not must. Big difference."

The industry groups, he writes, also are calling for federal rules to preempt any state-imposed privacy laws. In California, for example, this would significantly lower the bar: "California requires that customers be notified any time a business becomes aware it's been hacked, which is a good deal more stringent than anything at or proposed for the federal level."

Lazarus points out that "the other major retail industry group, the National Retail Federation, was similarly asked by financial firms to back the initiative. It said no.

In fact, David French, senior vice president of government relations for NRF, says that privacy legislation should require consumer notification, not say "should."

KC's View: Well, good for NRF. I totally agree.

My argument in these cases generally is that businesses actually hurt themselves by taking positions that their customers can see as being anti-consumer. And I can't imagine what the justification is for not making federal rules more stringent, not less, other than RILA seeing value in another set of initials - CYA.

Of course consumers should be notified of a breach. Immediately. If not sooner. Any retailer or financial institution that doesn't think so risks losing the trust and business of its customers.

The New York Times reports this morning that CVS "has pledged to stop 'materially altering' all of the imagery associated with its beauty products — in stores, on its website and on social media. Starting in April, the photographs women see when they go to buy a CVS brand lipstick or perfume or moisturizer will not have been so smoothed, color-corrected or otherwise remastered as to produce overwhelming insecurity in the shopper."

The goal, the story says, is to not "be complicit in sending a message to shoppers about not being good enough by showing them photographs of women they should aspire to be, knowing that such aspiration is actually impossible because even the women in the photos don't look like they do in the photos."

Helena Foulkes, president of CVS Pharmacy and executive vice president of CVS Health, says that the move "was really a response to the bigger conversation women are having over their own level of empowerment in society."

KC's View: I'm sure there will be lots of discussions about what a "material alteration" is, but I do tend to think that this is a positive move … too many marketing efforts - both to women and men - create standards that are simply out of reach or unreasonable, resulting in all sorts of pressures on folks. (I feel this way every time I see the cover of Men's Health).

This is particularly tough on women, I would think … and I admire CVS for making this move.

CNN reports that BJ's Wholesale Club put out a statement this week saying that workers affected by Walmart's decision to shut down 63 Sam's Club stores - 10 of them will be converted to e-commerce distribution centers - can come work for it.

"[We've] had numerous inquiries from Sam's Club employees," BJ's said in a statement. "BJ's Wholesale Club is hiring, and anyone interested in joining our team can go to bjs.com/careers or visit their local club."

BJ's also said that it has "had an immediate increase in Sam's Club members joining BJ's Wholesale Club."

The New York Times reports on a new law imposed by the Swiss government: "It ordered that lobsters and other crustaceans no longer be dropped alive into boiling water. Boiling them causes pain, the government said, and should be replaced by a more rapid method of death — such as stunning."

While even the scientist who did the research on which the ban is based says he's not 100 percent sure, the position seems to be that lobster brains are enough other animal brains that the minute or so it takes them to die while in boiling water is inhumane, and needs to be avoided. But there also are scientists who think this is nonsense.

KC's View: Amazingly, the folks in charge of this ban seem to think that electrocution would be more humane. It may be faster, but it is hard to imagine that it is more humane.

Corporate Drumbeat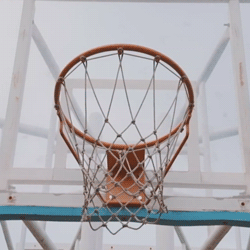 "Talent wins games, but teamwork and intelligence wins championships." -Michael Jordan

At Samuel J., we don't believe in the so-called "retail apocalypse."

"Retail self-destruction," maybe. But that only happens when companies and leaders don't adapt their stores to new competitive realities, don't create compelling customer experiences, and don't bring together exceptional talent and build extraordinary teams that can thrive and succeed even in the toughest of times.

Is this easy? Of course not. But it is achievable … especially when you have Samuel J. Associates on your team.

At Samuel J., our value never has been greater, because we understand the connection between great talent and innovative businesses. We are uniquely positioned to put together people and organizations in a way that builds expertise, cultivates leadership, and turns business challenges into business opportunities.At Samuel J, we know how to do it in a timely fashion and exceeds our clients' high expectations. And we have the winning record to prove it.

Click here to find out more.

At Samuel J. Associates, we help you find the right talent and build the right team.
The New Yorker has a lovely ode to the flour tortilla, by Gustavo Arellano.

"I suspect that flour tortillas get so little respect, in part, because the standard version that most people know Stateside, the ones wrapped around Chipotle burritos, folded to make Taco Bell quesadillas, or pinched into breakfast tacos at the latest hipster hot spot, are so bland," he writes.

It doesn't have to be that way. "Texas tortillas, which are often made with baking powder, get flaky and tend to puff up like Indian roti bread when made fresh. Those in New Mexico and southern Colorado taste wheatier; some food historians think that they're a remnant of the crypto-Jews and Muslims who settled the area in the seventeenth century."

However, the American capital of flour tortillas, he says, "is Arizona, where they are prepared in a manner virtually identical to that of the ones across the border in Sonora. In Arizona, you can find versions as small as a palm or wider than a basketball hoop. No matter the size, they're surprisingly sturdy and versatile in ways that their U.S. peers aren't. Fold one up, and you get what Arizonans call a burro and the rest of the world calls a burrito; dunk a burro in the fryer, and it becomes a chimichanga. Bake the bigger tortillas with cheese and meat, and they transform into what's known as a cheese crisp."

If you read this story, it'll make you hungry … and yearning for a flour tortilla that isn't geared for the lowest common denominator.

You can read it here.

• Fox Business reports that digital and business strategy consultant Brittain Ladd "predicts Amazon will be the largest grocery brand by 2030," and that Whole Foods and Target could prove to be pivotal in this evolution.

If Amazon were to acquire Target, as has been widely speculated, it would then allow Amazon to open Whole Foods sections inside Target stores nationwide … which would give it a far larger footprint from which to drive sales.

KC's View: Three thoughts here.

One is that we have no idea what the landscape will look like in 2030.

Second, this speculation presumes that the rest of the field has stayed relatively static and has not made similarly game-changing moves. I think that's unlikely.

Third, putting Whole Foods sections into Target stores is a really intriguing idea. I've been arguing here for awhile that Target ought to outsource its grocery departments to an actual grocery retailer. No reason I can think of not to make it Amazon/Whole Foods … and it could start as a strategic alliance, not an acquisition.

• The Houston Chronicle reports on how consumer online shopping habits "are transforming the grocery business, fueling demand for new food manufacturing plants and cold storage facilities." In Houston, for example. "demand for food processing, preparation and storage facilities is growing with Houston's rising population and e-commerce preferences."


• USA Today reports on new research from First Insight saying that "among shoppers making more than $100,000 a year, 42% frequently patronize discount retailers as compared to 27% who favor sellers who charge full price … Shoppers are turning to Amazon, clicking on their mobile devices and even quizzing Alexa — the virtual assistant connected to Amazon's smart speaker — to determine where they can find the best deal. Among more affluent respondents, 36% said their shopping for bargains had increased."

• Stater Bros. Markets announced that Dan Meyer, a 46-year company veteran who most recently was executive vice president of retail operations, has been promoted to executive vice president of distribution, succeeding George Frahm, who was just promoted to be president of the company.

Keith Thomas, a regional vice president of retail operations and a 37-year company veteran, has been named to succeed Meyer as executive vice president of retail operations.

At the same time, Tom Seaton, a 40-year company veteran who has been a regional vice president of retail operations, has been named Stater's senior vice president of administration.

Got the following email from MNB reader Jack Di Salvo:

I believe the real winners in the meal kit business will be the up class food stores.  Currently, Publix has a small kiosk where they demo certain meals and then offer most of the ingredients (but not all) in a refrigerated case next to the kiosk.  This could be refined to offer online the menus for the week and one could order to be picked up or delivered.  The trick is all the ingredients, like fresh herbs and condiments especially if the condiments are ones used very infrequently.  Think the customers would like to this on a non-subscription basis.




Regarding the possible sale of online wholesale retailer Boxed, MNB reader Howard Davidson wrote:

I attended a recent ANA Session at which Jackson Jeyanayagam, the CMO, presented the Boxed story quite compellingly.

Their business approach and employee commitment are admirable. I agree their unique culture seems like not very scaleable in a scenario where they are sold to create a robust on-line delivery platform for a national operator.
I do wonder why Kroger and others don't look to simply build their own model to needed scale vs taking on a relatively small distribution operation with what seems like a replicable model once the brand personality is removed.




On another subject, from an MNB reader:

Certainly agree with you about CEO's getting more than their fare share of pay and stock options. Some states (such as Missouri) are even trying to pass laws that give even more protection to Boards of Directors. After all, they are the ones giving these ridiculously large stock options. I understand about protecting the bottom line as well as anybody, but it is not too often do see that a gaggle of C-suite people laid because we need to be leaner and reduce overhead. Boards have become over loaded with too many other CEO's who do onto others as they wish to be done onto. Make it easier to hold Boards accountable (when was the last time a board was sued?) and maybe this will begin to change. Not likely though. Jaded? Yes I am.




And finally, regarding one throwaway line I used yesterday in our story about declining and increasingly irrelevant malls, MNB reader Leo Martineau wrote:

I like your reference to Risa. You're right, but I'll bet if they added activities and an environment such as Risa, people would be happier and profits would be higher. Just don't invite the Ferengi.

Gotcha.
Industry Drumbeat
In this fast-paced, interactive and provocative presentation, MNB's Kevin Coupe challenges audiences to see Main Street through a constantly evolving technological, demographic, competitive and cultural prism.  These issues all combine to create an environment in which traditional thinking, fundamental execution, and just-good-enough strategies and tactics likely will pave a path to irrelevance;  Coupe lays out a road map for the future that focuses on differential advantages and disruptive mindsets, using real-world examples that can be adopted and executed by enterprising and innovative leaders.

"Kevin inspired our management team with his insights about the food industry and his enthusiasm. We've had the best come in to address our group, and Kevin Coupe was rated right up there.  He had our team on the edge of their chairs!" - Stew Leonard, Jr., CEO, Stew Leonard's

Constantly updated to reflect the news stories covered and commented upon daily by MorningNewsBeat, and seasoned with an irreverent sense of humor and disdain for sacred cows honed by Coupe's 30+ years of writing and reporting about the best in the business, "Good Is Not Good When Better Is Expected" will get your meeting attendees not just thinking, but asking the serious questions about business and consumers that serious times demand.

Want to make your next event unique, engaging, illuminating and entertaining?  Start here: KevinCoupe.com. Or call Kevin at 203-662-0100.
Industry Drumbeat
Just a reminder ... Jackson Jeyanayagam, CMO of Boxed, joins Tom Furphy and Kevin Coupe to talk about his company's competitive posture, unique value proposition, and focus on family-friendly values, as well as his experience as head of digital marketing at Chipotle during its food safety crisis. Plus, Tom and Kevin discuss Amazon's integration of Whole Foods, and much more, in this inaugural edition of The Innovation Conversation Podcast.

This podcast can be played below, or can be accessed and subscribed to on both iTunes and GooglePlay.


This Innovation Conversation Podcast is sponsored by ReposiTrak, and brought to you by GMDC.
PWS 53