Join the MNB Community.
Get a Wake Up Call each morning...
Email:
Explore the MNB Archives

From The MNB Archives
Wednesday, January 17, 2018
by Kate McMahon

Sometimes, a simple statement speaks volumes.

I would put Wegmans' Facebook post featuring its Roasted Butternut Squash with Baby Spinach and Cranberries in that category.

I came across the recipe on New Year's Day while reviewing the reams of Top Ten lists featuring food trends and more. The colorful photo looked appealing, and it said Wegmans aficionados have rated the butternut squash side dish their Number One Customer Favorite recipe for the 12th consecutive year.

Wegmans based the list on the number of views and five-star ratings each recipe gleaned on its website or mobile app during 2017. It was the closing line of the post that shed light on one of the reasons the regional supermarket chain consistently eclipses its rivals across the country.

"[The dish] is truly an all-time favorite and a must try if you haven't already! If you don't have time to make it, it is available in our Market Café and Frozen Foods."

Bingo. That's one of the differentials that makes Wegmans … Wegmans. The family-owned Rochester, NY-based retailer gets the importance of giving shoppers time-saving options. As Wegmans' Jo Natale says: "We are all about helping our customers make great meals that are easy, healthy and affordable, whether they want to cook from scratch or have us do some or all of the work."

It's about choice, quality and convenience. if you try a dish ready-made and enjoy it, you may very well opt to make it when time allows. And vice-versa. You can have it both ways.

Of the top 10 dishes, all but four included a pre-prepared option in addition to the recipe. The No. 9 favorite Meat Lasagna, for example, was also available ready-to-go in frozen foods. The No. 2 Chicken Cacciatore was a "ready-to-cook" EZ Meal in the meat department. If your family had a hankering for the No. 6 Homestyle Meatloaf, it is available as both ready-to-cook and ready-to-eat.

Additionally, the majority of the ingredients in the recipes were from Wegmans' "Food You Feel Good About" line. For the butternut squash dish, that included the main ingredient cut into 1-inch cubes (which is a tedious chore to do on your own), the triple-washed baby spinach and the dried sweetened cranberries – in short, everything but Wegmans Organic Basting Oil, red onion and salt and pepper. Other time-saving ingredients include pre-chopped garlic, onions, a variety of cleaned and cut fresh vegetables (a huge time-saver), and even cauliflower puree to sauce the No. 4 favorite Cauli-Fredo Fettuccini with Chicken and Broccoli.

Wegmans launched "Food You Feel Good About" way back in 1991, promising no artificial flavors, colors or preservatives, and today almost 90% of its brand items carry that label.

Obviously, the prepared foods are more expensive than simply making the recipe, but clearly the quality and selection keeps consumers coming back. I compared the prices of the family pack meals, and the cost is still well below most of the meal kits available today or traditional takeout. There's a plentiful selection of main courses, sides, soups, salad and ethnic-inspired fare, and seasonal specials.

Wegmans wins accolades as one of America's best retailers and employers for many reasons. While much of what makes Wegmans' big, bustling stores unique would be impossible to replicate, this "you can have it both ways" approach is one strategy competitors would be wise to emulate.

But if nobody else does … well, there is a Wegmans scheduled to open just 19.8 miles from me (not that I'm counting), though construction is not supposed to begin until late this year.

I already feel good about it.

Comments? Send me an email at kate@morningnewsbeat.com .

by Kevin Coupe

We all read the stories last weekend about the mistaken alert sounded in Hawaii about a ballistic missile headed toward the islands.

My friend Karen Caplan, CEO of Frieda's, was there, on vacation. And she wrote about it in her blog. An excerpt:

"We were with hundreds of people on the bottom floor of a very large hotel. There was no screaming, no rushing, no panic. We saw young moms and dads holding their infants tight, with bottles and diapers in tow. We saw people struggling to get their pants on, as many rushed out of their hotel rooms with their clothes in hand. We did see people crying and many people calling their families and loved ones. The hotel staff directed us into ballrooms, which were large and 'safe' (still not sure what that means). Everyone stayed amazingly calm."

Karen writes that once the all-clear was sounded, everything seemed to go back to normal remarkably quickly: "I also noticed for the rest of the day that there was an air of calmness, civility, and patience. I realize that I was in Hawaii, where everything is usually calmer than on the mainland, but even the tourists were nicer … All of us strangers had faced a seemingly dire situation together that morning; it had bonded all of us on the island. So everywhere we went, people were nicer, patient, and considerate."

It is a wonderful blog posting, and includes some lessons learned. Among them: Keep your phone charged and available, and "know who you want to call in an emergency to say 'I love you'."

I recommend you read the entire posting here. It is an Eye-Opener.

Grocery delivery service Instacart announced yesterday that it has acquired Canada-based Unata, which provides digital solutions for retailers.

Published reports calculated the deal as being worth about $65 million.

Bloomberg writes that "Unata specializes in making and tracking digital coupons and circulars. The company is also developing a voice-activated tool to allow customers to purchase goods online from midsize retailers using devices like Google Home."

Which, the story suggests, may be one of the attractions for Instacart, which positions itself as one of the ways in which traditional retailers can compete with Amazon … and Amazon has designed its Alexa-powered smart assistant system to facilitate voice-activated shopping.

The announcement says that "Unata - whose headquarters will remain in Toronto - will become an independent subsidiary of Instacart, maintaining its name and brand."

Instacart raised $400 million last year, which it has been using to expand around the country and now, with the Unata acquisition, more aggressively into Canada.

KC's View: The question for me is whether this acquisition makes Instacart more expensive and/or attractive for what I think is the inevitable sale of the company. And I still think that the retailers that do business with Instacart have to ask themselves whether, in their zeal to outsource so much of the customer experience to a company that also is representing the competition, they are putting their shopper relationships at risk.

Albertsons announced yesterday that Susan Morris, who has been running the company's West Region Operations since March 2017, has been named the company's new Executive Vice President and Chief Operations Officer, "overseeing the company's Supply Chain, Manufacturing, and Operations functions."

Morris will succeed Wayne Denningham, the company's president/COO, who is retiring after more than 40 years with the company, where he started as a teenaged clerk.

The announcement says that "Morris began her career in Albertsons Denver Division while still in high school and worked her way up in the ranks … Her career has spanned roles from Store Director to Corporate Grocery Sales Director, Vice President of Bakery and Operations and, upon the sale of Albertson's Inc.'s assets to SUPERVALU, Vice President of Customer Satisfaction. In 2013, Morris was named Intermountain Division President after a three-year stint in the company's Southwest Division, and subsequently was asked to lead the Denver Division in 2015. Morris was named EVP, East Operations in April 2016 and was moved to lead West Region Operations in March 2017."

Albertsons says that "Morris will continue to lead the Seattle, Portland, Northern California and Southern California divisions as part of her role. Jim Perkins, EVP Operations and Special Projects, will continue as President of the Acme and Eastern divisions. Mike Withers, EVP East Region Operations will lead the remaining 6 divisions, which include Denver, Intermountain, Jewel-Osco, Shaw's, Southern, Southwest, and United."

Bloomberg reports that Judith McKenna, currently COO of Walmart's domestic business, is being promoted to run the company's international unit. She will succeed David Cheesewright, who has run the business for four years.

According to the story, "Running the international unit has served as a stepping stone to the top job: Chief Executive Officer Doug McMillon and
his predecessor Mike Duke both once held the role. And it's seen
as a key testing ground for Wal-Mart, which generates about a
quarter of sales from its roughly 6,300 stores outside the U.S.,
spanning from Canada to South Africa and Japan."

Bloomberg goes on: "McKenna's promotion puts her among the possible contenders to eventually succeed McMillon, 51, who has run Wal-Mart since 2014. Others in the running include e-commerce chief Marc Lore and John Furner, who heads up the company's Sam's Club chain.
Greg Foran, CEO of Wal-Mart's U.S. operations, is also among the
retailer's top executives but is older than McMillon."

Hotel Business reports that Hawthorn Suites by Wyndham has "launched a pilot program with grocery delivery companies Peapod and Instacart to bring the supermarket to the hotel room."

The goal, the story says, is for the extended stay chain to "provide value and convenience to guests," beginning with facilities in Chicago, Philadelphia and Hartford.

But it isn't just about delivering groceries. The story notes that Hawthorn Suites has its own in-room cooking program - dubbed Homemade @ Hawthorn - which provides residents with recipes and the equipment with which to make them. Now, the Peapod-Instacart program will also make the ingredients easily available as well.

KC's View: This makes sense for all involved, and demonstrates the power of developing a network of alliances that can drive brand equity for everybody - especially when a chain like Hawthorn tries to provide a service beyond its traditional offering. It is becoming more than a source of a bed and a shower … but becomes a resources that sets it apart from the competition.

Corporate Drumbeat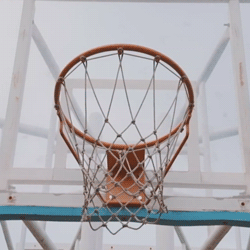 "Talent wins games, but teamwork and intelligence wins championships." -Michael Jordan

At Samuel J., we don't believe in the so-called "retail apocalypse."

"Retail self-destruction," maybe. But that only happens when companies and leaders don't adapt their stores to new competitive realities, don't create compelling customer experiences, and don't bring together exceptional talent and build extraordinary teams that can thrive and succeed even in the toughest of times.

Is this easy? Of course not. But it is achievable … especially when you have Samuel J. Associates on your team.

At Samuel J., our value never has been greater, because we understand the connection between great talent and innovative businesses. We are uniquely positioned to put together people and organizations in a way that builds expertise, cultivates leadership, and turns business challenges into business opportunities.At Samuel J, we know how to do it in a timely fashion and exceeds our clients' high expectations. And we have the winning record to prove it.

Click here to find out more.

At Samuel J. Associates, we help you find the right talent and build the right team.
The Washington Post has a story about how 7-Eleven stores around the country are about to "begin selling cold-pressed juice. It's organic, vegan, fair trade, non-GMO, gluten-free — and designed to appeal to an entirely new type of convenience-store consumer."

This is, the story says, "a tiny part of a major trend sweeping truck stops, corner stores and minimarts from coast to coast. As sales of gas, cigarettes and soda plummet, many stores are vying for consumers with fresh produce and other 'better-for-you' products that would have once looked out of place in the land of Big Gulps."

It is a change that "could make a difference in the diets of millions, experts say, especially those who rely on convenience stores as a primary source of food … In the past year and a half, four of the country's largest convenience store distributors have committed to initiatives with Partnership for a Healthier America, which is allied with former first lady Michelle Obama's Let's Move! project. With PHA, the companies have promised to make it easier for convenience stores to source produce and other healthy foods — and to market those products."

KC's View: It isn't like convenience stores suddenly are going to stop selling all the snacks and drinks that they've traditionally marketed. But there two things happening at once - growing consumer awareness about healthier eating, and the fact that traditional c-stores items like tobacco and soft drinks are seeing significant sales declines. This has opened c-stores' eyes to what is possible. And what is possible is becoming probable, and maybe even inevitable.

• CNBC reports that Walmart says it "will offer a drug disposal product — for free — to pharmacy customers as part of an effort to combat the nation's opioid abuse epidemic."

According to the story, "The product, a powder known as DisposeRX, when mixed with warm water and prescription medication in a pill bottle creates a solid that can then be thrown out safely in the trash, without the risk of contaminating groundwater … DisposeRX is meant to be used by customers who no longer need their prescription painkillers or are concerned that someone else might take their pills … Patients with chronic Class II opioid prescriptions will be offered a free DisposeRX packet every six months, and existing pharmacy customers can request a free packet at any time."

• CNBC reports that "Amazon is looking to hire an expert in a set of health privacy regulations known as HIPAA, according to a new job listing.
The company is looking for a professional who can 'own and operate' the security and compliance aspects of a new initiative. The person will also ensure that it meets HIPAA business associate agreement requirements, meaning Amazon intends to work with outside partners that manage personal health information."

The story speculates that Amazon may need a health privacy expert in order to "augment its efforts to bring its Alexa voice assistant to health care. The technology is not yet HIPAA compliant, which means developers aren't able to record patients' lab results or other types of health information in a clinical setting."

• Reuters reports that "Swiss food group Nestle has agreed to sell its U.S. confectionery business to Italy's Ferrero for $2.8 billion … Nestle, the world's biggest packaged-food company, has cited the unit's weak position in the United States, where it trails Hershey, Mars Inc and Lindt, as the rationale for a sale."

The sale also is prompted by Nestle's focus on product lines that are connected to consumer "nutrition, health and wellness."


• The Wall Street Journal reports that mall owner Simon Property Group and Starbucks Corp. have settled their legal dispute, which concerned Starbucks' decision to shutter its Teavana chain of 379 stores. Simon sued, saying it was a breach of contract that would materially hurt it and the other stores in its malls, and won a preliminary injunction to prevent 77 of the Teavana stores from closing.

Specifics of the settlement were not divulged, but a Starbucks statement made clear that the closing of Teavana stores in Simon malls will now commence.


• Reuters reports that "McDonald's Corp said on Tuesday it is responding to customers' No. 1 request by setting goals for switching to environmentally friendly packaging materials and offering recycling in all of its restaurants … The world's biggest restaurant chain will aim to get 100 percent of its packaging from renewable, recycled or certified sources by 2025, with a preference for Forest Stewardship Council certification, which ensures that products come from responsibly managed forests.

"Currently, half of McDonald's customer packaging comes from renewable, recycled or certified sources, and 64 percent of fiber-based packaging comes from certified or recycled sources."

Got the following email from MNB reader Vincent R. Alvarado:

Referring to your article concerning Wal-Marts decision to cut the 63 Sam's Clubs, due to becoming not so viable in an environment of Amazon and all online sales. One only has to look at Costco, where execution is still what they do best and wonder if Sams/Wal-Mart still has the fight left in them for this type of business. When you have a history of not trying to grow the business retreat looks awful good at times?  Ask veteran Sams employees, partners, associates or whatever they call them these days to make them feel good;  You always hear the same answer, no one know what they are doing at home office. The illness affecting Sams has been going on for years, nothing new.




Regarding the new Swiss law banning the boiling of lobsters because it is seen as inhumane, MNB reader Gary Loehr wrote:

Is a fish suffocating when caught in a net and pulled out of the water any more humane? Takes about the same amount of time and thinking about boiling and suffocating both give me the jitters.

I know, it is a terrible way to go.

The only thing that relieves the guilt is some warm butter and a nice cold Chiaretto right next to the cooked lobster. And a bib.




Yesterday, we took note of a New York Times report that CVS "has pledged to stop 'materially altering' all of the imagery associated with its beauty products — in stores, on its website and on social media. Starting in April, the photographs women see when they go to buy a CVS brand lipstick or perfume or moisturizer will not have been so smoothed, color-corrected or otherwise remastered as to produce overwhelming insecurity in the shopper."

One MNB reader - a male - responded:

That is just for PR.  They will never put unattractive women on their products.  Without airbrushing they will just increase their standards.  In Asia we get a lot of American television infomercials geared towards men selling product with unrealistic expectations for intimate relationships.  Once a man reaches a certain age he realizes this is nonsense.  Even young men know its nonsense but the brain in the little head compels them to purchase.  I'm guessing women are the same.  They will buy shampoo and believe when their hair dries they will look like the lady on the product.  Maybe if they already looked like the lady on the product, I'm not sure if it would help selling.

I don't think it is just PR, and quite frankly I don't think CVS would've made this decision if not for the debate taking place these days about women's roles in the culture and business, and howe they've been victimized and marginalized by men in power positions. There is something fundamental taking place in how society views and deals with the people who make up more than half the population, and I think that's a positive thing for all of us. (Well, maybe not all of us. But the people for whom this shift is not a good thing probably deserve whatever misery comes their way.)

Industry Drumbeat
In this fast-paced, interactive and provocative presentation, MNB's Kevin Coupe challenges audiences to see Main Street through a constantly evolving technological, demographic, competitive and cultural prism.  These issues all combine to create an environment in which traditional thinking, fundamental execution, and just-good-enough strategies and tactics likely will pave a path to irrelevance;  Coupe lays out a road map for the future that focuses on differential advantages and disruptive mindsets, using real-world examples that can be adopted and executed by enterprising and innovative leaders.

"Kevin inspired our management team with his insights about the food industry and his enthusiasm. We've had the best come in to address our group, and Kevin Coupe was rated right up there.  He had our team on the edge of their chairs!" - Stew Leonard, Jr., CEO, Stew Leonard's

Constantly updated to reflect the news stories covered and commented upon daily by MorningNewsBeat, and seasoned with an irreverent sense of humor and disdain for sacred cows honed by Coupe's 30+ years of writing and reporting about the best in the business, "Good Is Not Good When Better Is Expected" will get your meeting attendees not just thinking, but asking the serious questions about business and consumers that serious times demand.

Want to make your next event unique, engaging, illuminating and entertaining?  Start here: KevinCoupe.com. Or call Kevin at 203-662-0100.
Industry Drumbeat
Just a reminder ... Jackson Jeyanayagam, CMO of Boxed, joins Tom Furphy and Kevin Coupe to talk about his company's competitive posture, unique value proposition, and focus on family-friendly values, as well as his experience as head of digital marketing at Chipotle during its food safety crisis. Plus, Tom and Kevin discuss Amazon's integration of Whole Foods, and much more, in this inaugural edition of The Innovation Conversation Podcast.

This podcast can be played below, or can be accessed and subscribed to on both iTunes and GooglePlay.


This Innovation Conversation Podcast is sponsored by ReposiTrak, and brought to you by GMDC.
PWS 51