Join the MNB Community.
Get a Wake Up Call each morning...
Email:
Explore the MNB Archives

From The MNB Archives
Friday, January 19, 2018
by Kevin Coupe

I've been doing this a long time. I first started writing about retail in 1984, and in the words of Indiana Jones, "It's not the years, it's the mileage."

What that means is that even if I'm not all that smart, I sometimes have a little more context that I can use when examining a situation.

That's what happened this week when I saw a Business Insider piece that compares food shopping in the US and the UK to get a sense of which market has the best offering.

When I saw the premise, I was intrigued. But then I saw that they would be comparing stores in London and New York City. That didn't strike me as all that fair, because in my experience, mainstream stores in London just seem to be better than those in New York. It's always been that way.

Then I saw which stores they were comparing - a Tesco Express in London with a Gristedes in New York City.

That's really not fair. Tesco, while it has had its problems of late, is a global company that is the biggest supermarket chain in the UK; it always has been a leader. Gristedes has just 30 stores in the New York area, and in many ways is the very model of the obsolete, stuck-in-the-past, hanging-onto-dear-life-by-virtue-of-some-good-locations supermarket company; not to be unkind, but I know exactly what eight-letter word Donald Trump would use to describe some of its stores.

The story is amusing, and can be read here. (Spoiler alert: London wins. Easily. No contest.)

But what really stands out to me, and strikes me as completely legitimate about the story, is the stark contrast drawn between the two store experiences via pictures.

In almost no way could Gristedes be described as bringing its A-game to the market. Unless this actually is Gristedes' A-game, in which case I'm really glad that its owner and chairman, John A. Catsimatidis, was unsuccessful in his run to be mayor of New York City. (If he did to New York what he's done with Gristedes, we'd all be in trouble.)

Look at the pictures. Ask yourself if your stores look anything like this. Ask yourself if you are bringing your A-game to the market.

The comparison between Tesco and Gristedes isn't a fair fight. But it still in an Eye-Opener.

Amazon yesterday said that it has narrowed down the list of possible locations for its second headquarters - known as HQ2 - from more than 238 original applicants to just 20 finalists.

They are: Atlanta, Austin (Texas), Boston, Chicago, Columbus (Ohio), Dallas, Denver, Indianapolis, Los Angeles, Miami, Montgomery County (Maryland), Nashville, Newark, New York, Northern Virginia, Philadelphia, Pittsburgh, Raleigh (North Carolina), Toronto (Canada), and Washington, D.C.

The list, as the New York Times notes, "leans toward locations in the Midwest and South and on the East Coast, and away from the tech-saturated hubs of the West Coast."

Amazon's criteria for an HQ2 location included having a population of more than a million people, access to a nearby international airport, strong mass transit, a business-friendly environment and tax structure, and the ability to attract and sustain technical and innovative talent.

The Times goes on: "Many of the finalists, including Dallas, Denver, Raleigh and Washington, were considered shoo-ins from the moment Amazon announced the search, largely because of the attributes that the company said it was seeking for its second home … More unexpected was Amazon's selection of locations not typically thought of as tech centers, such as Columbus, Indianapolis, Miami and Nashville … Just as surprising was Amazon's rejection of applications from Detroit, Phoenix and San Diego."

The Seattle Times writes that "inside Amazon's South Lake Union campus … some whiteboards in common spaces became office pools on the outcome, and included at least a few pleas ('Anywhere but Phoenix,' opined one Amazonian whose wish was granted Thursday) … Amazon said it would work with cities in the coming month to 'dive deeper into their proposals, request additional information, and evaluate the feasibility of a future partnership that can accommodate the company's hiring plans as well as benefit its employees and the local community'."

KC's View: If you're interested, the New York Times has a page where it is continually updating the finalists and ranking their strengths and weaknesses. You can check it out here.

One of the more interesting suggestions in the Times analysis is that Toronto - the only non-US city making the finals - could have two major advantages that set it apart from US cities.. One is a "relatively new immigration program that gives visas to certain skilled workers within two weeks. That's light speed compared with the complicated American system. And unlike the United States, Canada does not limit how many of those visas can be issued each year."

Second is a "publicly funded university and college system. The University of Waterloo has long been recognized as one of North America's top technology schools, and the University of Toronto is a major center for research in artificial intelligence. As part of the area's Amazon pitch, the province of Ontario has increased funding for artificial intelligence programs at its universities by 30 million Canadian dollars, or about $24 million."

I tend to be pretty skeptical about Atlanta and Miami. Atlanta shuts down when it gets a snow flurry and little bit of ice, as happened during the past week, and as for Miami, why would Amazon want to make a long-term commitment to a city that already is seeing flooding caused by climate change.

I continue to believe that it is going to be either Boston or Austin, though it also is possible that Amazon could in the end choose three finalists that are in close proximity - Montgomery County (Maryland), Northern Virginia, and Washington, D.C. - and spread the wealth around.
Business Insider reports on how Amazon-owned Whole Foods "is facing a crush of food shortages in stores that's leading to empty shelves, furious customers, and frustrated employees."

According to the story, while some shoppers blame Amazon for the shortages - suggesting that it has either mismanaged the food chain or has brought in so many more customers that Whole Foods cannot keep up - the truth is that a new ordering system implemented before Amazon bought the company is to blame.

Business Insider frames the problem this way: "Order-to-shelf, or OTS, is a tightly controlled system designed to streamline and track product purchases, displays, storage, and sales. Under OTS, employees largely bypass stock rooms and carry products directly from delivery trucks to store shelves. It is meant to help Whole Foods cut costs, better manage inventory, reduce waste, and clear out storage.

"But its strict procedures are leading to storewide stocking issues, according to several employees … The company's executives have described the changes as cost-saving, and employees acknowledge that they have helped reduce food spoilage in stock rooms. But even those who agree the company needed a better system to reduce losses and waste say it has gone too far."

KC's View: In so many ways, this seems like a classic case of focusing on efficiency while forgetting about effectiveness … and you can't be effective without having products on the shelves.

Don't forget, in the weeks just previous to the acquisition bid by Amazon, Whole Foods was dealing with a negative trend in its business and trying to figure out moves that would stave off pressure from activist investors. It isn't hard to imagine that management would adopt OTS in hope of streamlining the path-to-shelf, but that there would be unexpected consequences.

The US Food and Drug Administration (FDA) issued an advisory yesterday saying that "as part of a larger effort to increase transparency, empower consumers, and enhance public health, the FDA is working to alert the public sooner whenever a product has been recalled."

The FDA statement notes that "the public's primary source for recall information is FDA's weekly, web-based Enforcement Report. Historically, only recalls that have already been classified into one of three categories based on the severity of the hazard have been listed in the report. Through classification, FDA indicates the relative degree of health hazard presented by the recalled product. This enables consumers to better understand the severity of the problem posed by a recalled product so they can take appropriate action. FDA also provides guidance to companies on their recall strategies, taking into account the seriousness of the hazard presented by the recalled product.

"However, recall classifications can sometimes take weeks – or even months when FDA needs to conduct a complex evaluation. Such analysis can involve determining whether any diseases or injuries have already occurred, the likelihood that a hazard might occur, or whether vulnerable segments of the population, such as children, are more at risk.

"FDA has decided that the public would benefit by having recall information about FDA-regulated products as soon as possible, even though further evaluation remains to be done. Moving forward, FDA will include 'not-yet-classified' recalls of human drugs, foods, and veterinary products in the weekly Enforcement Report, even while classification work is still ongoing."

KC's View: Hard to imagine that it took until 2018 for the FDA to figure out that this sort of responsiveness was necessary and appropriate.

Farm Journal reports that a coalition of organic food companies and consumer groups took out an full-page ad in the Washington Post this week that criticized the US Department of Agriculture (USDA) and Agriculture Secretary Sonny Perdue "for the decision to withdraw standards for animal welfare in organic food production."

The criticism stems from the USDA's move to withdraw the Organic Livestock and Poultry Practices (OLPP) final rule, which was issued in the final days of the Obama administration.

OLPP, the story says, "clarifies and codifies animal welfare practices that give consumers what they expect in organic food choices, and is the result of a 20-year process with bipartisan support. The protestors claim that is now being subverted by political interference and the influence of industrial agriculture."

Roger Johnson, president of the National Farmers Union (NFU), says that "currently, we have too much inconsistency in how organic certifiers apply animal welfare standards to farming and ranching operations. This, in turn, endangers the organic label's integrity and leads to consumer confusion."

Sen. Pat Roberts (R-Kansas), chairman of the Senate Agriculture Committee, called the move to pull the rule "wise," and said that "organic livestock and poultry producers can rest assured that they will not be forced out of business by another costly and burdensome regulation."

KC's View: A cynical mind would decide that this move by USDA crosses off two boxes - it reverses an Obama era initiative, and gets rid of a regulation. Who could ask for anything more?

Except that it seems possible, certainly in this case, that not every regulation is a bad one, and that not everything done between 2009 and 2016 was a bad thing.

• The Los Angeles Times reports that Amazon - which conventional wisdom says always has put growth and innovation ahead of profit - "has quietly put together the pieces for a marketing platform that enables it to make money from the sheer size of its audience."

According to the story, "For years, Amazon kept advertising on its site subtle for fear of alienating shoppers who had become used to choosing what to buy based largely on customer reviews and price. Amazon has been slowly giving more prominent placement to sponsored products in search results, forcing brands to buy ads to win top billing. It's easy to see why. By 2021, advertising on websites and mobile devices will account for half of all ad spending in the U.S., capturing greater share than television, radio, newspapers and billboards combined, according to EMarketer Inc."

While at the moment Google and Facebook have far more advertising revenue than Amazon, the story says that "companies such as Procter & Gamble and Mondelez see Amazon as the place to win the 'digital shelf' in the same way they fight to win the physical shelf in supermarkets."

Corporate Drumbeat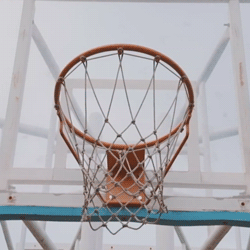 "Talent wins games, but teamwork and intelligence wins championships." -Michael Jordan

At Samuel J., we don't believe in the so-called "retail apocalypse."

"Retail self-destruction," maybe. But that only happens when companies and leaders don't adapt their stores to new competitive realities, don't create compelling customer experiences, and don't bring together exceptional talent and build extraordinary teams that can thrive and succeed even in the toughest of times.

Is this easy? Of course not. But it is achievable … especially when you have Samuel J. Associates on your team.

At Samuel J., our value never has been greater, because we understand the connection between great talent and innovative businesses. We are uniquely positioned to put together people and organizations in a way that builds expertise, cultivates leadership, and turns business challenges into business opportunities.At Samuel J, we know how to do it in a timely fashion and exceeds our clients' high expectations. And we have the winning record to prove it.

Click here to find out more.

At Samuel J. Associates, we help you find the right talent and build the right team.
• The Los Angeles Times reports that Trader Joe's is saying that " it will remove two controversial substances from its register receipts."

According to the story, "The chemicals — BPA and BPS — are widespread in register and ATM receipts, according to findings by the Ecology Center, a Michigan-based organization that works with consumers and companies to promote greener products and practices. A study released Wednesday in partnership with Safer Chemicals, Healthy Families, a coalition of environmental and health groups, showed BPA and BPS were found in 93% of 208 register receipts tested. They came from a variety of businesses, including major retailers, banks, and gas stations."

Trader Joe's is "now pursuing receipt paper that is free of phenol chemicals (including BPA and BPS), which we will be rolling out to all stores as soon as possible," Mark Sloan, vice president of product marketing, said in a statement.

Responding to our story about the Kroger Edge initiative, MNB reader Steve Baus wrote:

As the owner of multiple Amazon Echos, including the Show (love it), who just started using it for my grocery shopping list, one feature that would help would be if the shopping list knew the locations of the items on the list and guided you to them in an efficient manner.  If only the maker of the Echo had a connection to a retailer and had some experience in the optimization of picking.

And from another reader:

Sigh.  I was involved in setting up these kinds of electronic shelftags in test stores for Kroger in 2007.  What is taking these guys so long?  I feel like this kind of technology might be extinct by the time they roll it out.




From MNB reader Jack Flanagan, on an other subject:

Recovering retailer here.

I read your comments about the just-released dunnhumby Customer Retail Preferences with a great deal of interest.

I'd love (but can't afford) to see all the underlying detail. That said, I think their insights - particularly with the fourth quadrant retailers is spot on.

As it happens over the past several months I've been compiling a number of the different (and somewhat differing) rankings in the supermarket/Rx/C-store space.

There is remarkable consistency across broad buckets (e.g. top/bottom quartiles) as to the majority of occupants of these buckets.

While there is much for statisticians to say about levels of confidence and standard deviations, when you boil it all down the (generally) top operators get high marks from several different perspectives.

Most of the bottom performers fall off the rankings as you move across to the non-customer perspectives.

While this is a Jack Flanagan blinding flash of the obvious, it doesn't augur well for those retailers content to sit on the sidelines milking their existing (but continually eroding) customer base and/or those who are dumping vast sums into CAPEX or in-store initiatives that are neither well thought out (and accurately assessed after they've had a reasonable time to stabilize) nor have ensured that the entire organization is in alignment to reinforce the customer experience.



And regarding the changes that Tesco is making in its loyalty program that have broadly upset many of its customers, one MNB reader wrote:

It seems Tesco is taking lessons from the US airlines, all of whom are redefining their loyalty programs to see how much more they can get from their best customers.
 
The change message to loyal users always contains a collage of buzzword bingo: "simplification for you", "we listened to you", "improved the value" etc., etc. to which I often think "Just exactly which loyalty member would say something that ridiculous?"  Delta Airlines is the US airline poster child in authoring (authentic) gibberish of this nature but they are often followed quickly by the other legacy airlines.  (Aren't oligopoly industries wonderful?)
 
Loyalty marketing schemes are best run by marketers who use data to understand what customers value the most – not the finance department which has manage shifts in their P&L. Loyalty programs are quickly becoming one of the line items in the P&L where businesses look for savings, often alienating their best consumers.  Target has learned the lesson Tesco apparently hasn't and pays attention to their RedCard data as a primary input into their merchandising decisions.

…will return. To be honest, I've been a little busy and haven't really had time to watch or read anything. I'll try to do better next week.

And so, all I have to say is…

That's it for this week. Have a great weekend, and I'll see you Monday.

Slàinte!

Industry Drumbeat
In this fast-paced, interactive and provocative presentation, MNB's Kevin Coupe challenges audiences to see Main Street through a constantly evolving technological, demographic, competitive and cultural prism.  These issues all combine to create an environment in which traditional thinking, fundamental execution, and just-good-enough strategies and tactics likely will pave a path to irrelevance;  Coupe lays out a road map for the future that focuses on differential advantages and disruptive mindsets, using real-world examples that can be adopted and executed by enterprising and innovative leaders.

"Kevin inspired our management team with his insights about the food industry and his enthusiasm. We've had the best come in to address our group, and Kevin Coupe was rated right up there.  He had our team on the edge of their chairs!" - Stew Leonard, Jr., CEO, Stew Leonard's

Constantly updated to reflect the news stories covered and commented upon daily by MorningNewsBeat, and seasoned with an irreverent sense of humor and disdain for sacred cows honed by Coupe's 30+ years of writing and reporting about the best in the business, "Good Is Not Good When Better Is Expected" will get your meeting attendees not just thinking, but asking the serious questions about business and consumers that serious times demand.

Want to make your next event unique, engaging, illuminating and entertaining?  Start here: KevinCoupe.com. Or call Kevin at 203-662-0100.
Industry Drumbeat
Just a reminder ... Jackson Jeyanayagam, CMO of Boxed, joins Tom Furphy and Kevin Coupe to talk about his company's competitive posture, unique value proposition, and focus on family-friendly values, as well as his experience as head of digital marketing at Chipotle during its food safety crisis. Plus, Tom and Kevin discuss Amazon's integration of Whole Foods, and much more, in this inaugural edition of The Innovation Conversation Podcast.

This podcast can be played below, or can be accessed and subscribed to on both iTunes and GooglePlay.


This Innovation Conversation Podcast is sponsored by ReposiTrak, and brought to you by GMDC.
Corporate Drumbeat
"Content Guy" Kevin Coupe sits down with Barry Clogan (pictured at left) - a veteran of the e-commerce wars with his share of battle scars - the 2018 National Retail Federation Big Show, to talk about how the fast evolving e-commerce segment is creating a growing chasm between retailers that "get it" and those who don't. The focus is on customer acquisition, and the importance of focusing on total customer value as opposed to sales and transactions, and the conclusion is that retailers are running out of time to make the critical moves to keep them relevant and successful.

Content Guy's Note: In the interest of full disclosure, I should note here that Barry currently is president of Retail Solutions at MyWebGrocer, but also spent five years at Tesco, where he led its online grocery rollout across eight countries. I thought his perspective would be valuable, and worth sharing with the MNB community. It was only later that MyWebGrocer stepped in and asked to sponsor it … which didn't particularly matter in terms of content, because at no point in the interview did we talk about MyWebGrocer. This is not a commercial, or even an infomercial … but I wanted to be completely transparent about it. So, enjoy…

PWS 53