Join the MNB Community.
Get a Wake Up Call each morning...
Email:
Explore the MNB Archives

From The MNB Archives
Monday, January 22, 2018
by Kevin Coupe

Content Guy's Note: A slightly different version of this story was posted yesterday for MNB subscribers, but is featured again this morning for folks who do not get our "Wake Up Call." In this case, I think, "Wake Up Call" actually has a double meaning.

You may feel a disturbance in the Force today.

Amazon Go, the company's checkout-free retail concept that has been in beta test mode in Seattle for more than a year, is opening to the public.

Until now, it only has been open to Amazon employees. Outsiders - and there have been many, especially from both the retail and supplier sides of the food business - have had to settle for wandering by, craning their necks, and trying to persuade the security guard to allow them just a quick look.

This morning, though, the doors will swing wide and people will be able to take a look and, by purchasing product, test out this combination of "computer vision, deep learning algorithms, and sensor fusion" that creates what Amazon calls Just Walk Out technology.

Not everybody, though - to enter the store, one must have an Amazon account and a credit card on file, along with the Amazon Go mobile application installed on a smartphone.

But now, you can get an advance inside look. Amazon invited me out for a personal pre-opening guided tour, guided by Gianna Puerini, vice president of Amazon Go … and I was more than happy to hop on a plane and head to Seattle.

The overarching impression I got from my time in the store was that it has lots of bells and whistles, but no apparent gears - the technology is smooth, the shopping experience is convenient and seamless, and Amazon Go signifies a major leap forward in retail innovation.

A spectrum of options

At Amazon Go, the focus is on convenience, but it would be a mistake to see it simply as a typical convenience store with fancy technology. At just 1,800 square feet and carrying a few thousand SKUs, the store is designed to "offer customers a spectrum of convenient options," Puerini said, with a focus on what always has been Amazon's holy trinity of priorities: "Price, selection, convenience - and I think we're offering all three to customers."

Amazon Go's convenience offerings essentially fall into two categories - quick meals, beverages and snacks for immediate consumption, and grocery offerings that allow for convenient meal preparation after work at home. In the former case, that means fresh products that are made on the premises (the kitchen is visible from the 7th Avenue sidewalk, underlining Amazon's commitment to quality fresh food) and at another Amazon kitchen in Seattle, as well as provided by select outside vendors. There's also a selection of 365-branded private label items from Amazon-owned Whole Foods.

"We … have stuff from local third parties that are customer favorites, like an Alki Bakery or a Molly's," Puerini said. "We think the mix serves our customers. But we're doing ourselves a wide variety - grain bowls…sandwiches…salads…the whole gamut, what we think customers want on the go and when they're in a rush."

As one moves through the store, the selection starts to change, with an emphasis on full meal solutions, pantry essential, dairy, raw proteins, and - perhaps most significantly, Amazon-branded meal kits that currently are available via Amazon Fresh in Seattle, New York, New Jersey, Philadelphia, and Washington, DC. (These are the same meal kits, by the way, that Amazon announced just after meal kit business Blue Apron went public, inadvertently helping to cause its stock price to crater.)

"At any given time there are four to six (meal kits) in rotation, balanced across vegetarian, different kinds of protein," Puerini said, noting that they've gotten high marks from Amazon Go customers who have bought them.

The vehicle through which Amazon Go is able to get high marks - or low ones, for that matter - is the mobile app, which allows customers not just to enter the store, but communicate back to leadership about the experience and the product mix.

"We're constantly adjusting it," Puerini said, "looking at what's selling, what do people like, and constantly adjusting to meet customers needs. I think that one great thing is that through the app, customers can send us direct feedback, so we also get this additional flow of information … we act on those suggestions when it make sense."

Demographics

Since over the past year the beta test has involved just Amazonians, I asked Puerini if she expected both a much broader customer demographic and some changes in the mix once the store opens to the public.

"I think the good news is that being hungry and being in a rush and wanting a fast, easy experience are somewhat universal, so that works in our favor," she said. "As far as selection goes, because we're constantly looking at that anyway, if we see changes, we'll adapt … We're going to work hard to be ready for any customer."

To be honest, it is hard for me to wrap my head around exactly how it all works. The shopper scans the smartphone app to gain entry, and then can put the phone away while shopping; one doesn't even need to pull it out in order to leave. The technology tracks the shopper and everything he or she takes off the shelves, and automatically charges the shopper's Amazon account once the store visit has been completed.

Two interesting wrinkles. One is that the app has a trip timer, which shows the shopper how much time has been spent inside Amazon Go on each visit; while the timer doesn't underline it, the implication is you also know how much time you didn't spend on a checkout line.

The other is that if I go to visit the store with five people, none of whom have the app, I can get each of them in just by scanning my phone five more times. Then, they can scatter throughout the store, take products off the shelves, and then leave separately … and all the products they took will get charged to my account.

I was fascinated by the fact that the store does not have electronic shelf tags - rather, they use the old fashioned printed variety. I wondered about that, but Puerini said, "We didn't think in this case that it added a lot of value to the customer experience. We of course adjust pricing to stay competitive, we want to offer customers great pricing. But we didn't think the ability to do it in real time added a lot to the customer experience. But you never know what the future will hold … if we think it would add material value, then it is something we could evaluate."

When I thought about it, I recalled something that a friend of mine - one of the country's best price-value retailers - told me about electronic shelf labels. "They shout high prices," he said, adding that he never would use them in his stores because they would be inconsistent - both practically and in terms of image - with the broader value message. So, if sharp pricing is key to Amazon Go's value proposition, printed labels would seem to be the right way to go.

Additional notes

• Alcohol sales. Beer and wine are available, but in a corner of the store that is monitored by an employee. You can only pull alcoholic beverages off the shelf or from the cooler if you have ID. After that, the system works the same way as for every other category.

• Out of stocks. This is "one of our top priorities," Puerini said, "if not our top priority, because especially in a store where customers can come in and out so effortlessly, things move pretty quickly, so a lot of our associates' time is spent making sure the shelves stay stocked. It is so core to having a good store that obviously it is a huge focus for us."

• Numbers game. Puerini said that the only limitation on the number of customers in the store at any given time is the fire code. The technology itself has no restrictions.

• What happens if the system goes down? "We have processes in place if that were to ever happen," Puerini said. "It does not involve rolling out cash registers." But, she said, in a year of beta testing, it never has happened.

• What took so long to open to the public? When Amazon Go originally was announced via press releases and a YouTube video, the public opening date was slated as "Early 2017." It now is a year later. Puerini said that "as it turns out, the response we got from our Amazonians and our beta population was big enough to get us all the information we needed to confirm that the Just Walk Out technology was a great customer experience … it exceeded our expectations, we had more traffic than we thought, and that worked out great for us."

Final thoughts

I was trying to put my finger on what the Amazon Go experience felt like when Puerini identified the secret sauce: It's "almost as if it were your own refrigerator or your pantry." Exactly. That's how easy it is.

The import of this technology can be seen in other, similar advances. Once you've used Clear or TSA Pre-Check at an airport, you never again can imagine having to wait on the lines occupied by less experienced travelers not equipped with either credential. Once you've used EZPass to go through a toll booth, or the new technologies that simply detect license plate numbers and then mail the driver a bill, it is hard to imagine going back to the days when one had to scrounge for change or cash to get through a toll booth.

Here's the kicker - according to Puerini, there are no known reasons that the Just Walk Out technology cannot be applied to a store larger - even much larger - than the 1,800 square foot prototype in Seattle. Though, she hastened to say, "Right now, we have one store, and we're laser focused on it."

There's also no reason that the technology couldn't be applied to a nonfood store, like, say, Amazon Books. But, she said, there are no plans at present.

And could Amazon license out the technology to other retailers? "Too early to speculate," she said.

I'll take Puerini at her word on these issues, but as we've all learned, once Amazon is persuaded that it has a winner on its hands, it is capable of moving very quickly to roll things out. While there were all sorts of rumors about why it took a year to open to the public, it also is true that Amazon is willing to take its time to get things right.

For my money, I think Amazon Go is a winner. Not just because this single store seems to work so well, but because it throws down the gauntlet to every other retailer that is tethered to traditional, often less-than-pleasant ways of ending a shopping experience.

MNB readers know that I'm fond of this Jeff Bezos quote: "It isn't an experiment if you know how it is going to turn out."

Well, at this point, I think I know how this is going to turn out. I am reminded of a line from "Man of La Mancha" (a musical, as it happens, about a man who everybody thinks is mad because he tilts at windmills and sees battles to fight and challenges to embrace that nobody else sees … and who, in the end, gets even the most cynical to see the world through his idealistic eyes). It actually is uttered by Don Quixote's sidekick, Sancho Panza: "Whether the stone hits the pitcher, or the pitcher hits the stone, it's going to be bad for the pitcher."

Amazon Go, like so much else that Amazon has done, is the stone. The challenge for everybody else is to adapt and figure out ways to compete.

Note: There are some pictures of Amazon Go posted on MNB's Facebook page, here, and we'll have some more here on MNB later this week.

KC's View: One additional thought that I'd like to add to this, if I may.

Yesterday, I went to three different supermarkets for various reasons. Stood online at the checkouts in all three. I paid attention to the time, and it took more than 15 minutes in total. The various checkout people were indifferent, at best … they did nothing to improve the shopping experience.

While I was on line in those stores, having spent time at Amazon Go last week, all think to myself was, "Jeez, this is a waste of time. And it doesn't have to be."

Which brings home the point I made above about how Amazon Go is the next step in the natural evolution that started with EZPass. Once you've done it without checkouts, why would you ever want to it any other way?

And that's the challenge to conventional retailers.

Here is a collection of some of the other reviews that the new Amazon Go format is getting from various media outlets.

• Bloomberg emphasized the fact that while defined as a convenience store, Amazon Go has a more sophisticated and nuanced approach to cuisine: "You won't find a squeaking hot dog rotisserie in Amazon.com Inc.'s cashier-less convenience store. Instead, you'll see Mediterranean lamb sandwiches, fresh salads and to-go containers of cubed pineapple and melon … cashier. The inventory caters to health-conscious, affluent millennials rushing to their next meeting and could leave the stoner-slacker crowd searching aimlessly for the machine that barfs out chili and cheese with the push of a button."

• The Wall Street Journal writes that "The Go experiment shows how Amazon is trying to transform shopping in physical stores after decades of pioneering retail online. Since 2015, the company also has added more than a dozen Amazon Books stores, which encourage customers to pull out their phones to scan covers for prices. In August, Amazon completed a $13.5 billion deal to buy grocery chain Whole Foods, adding 470 brick-and-mortar stores to its portfolio overnight"

The Journal goes on: "Former Amazon executives say it likely would be difficult to scale the system to track people in a bigger store, and that it could take years to make it work in a larger store footprint. Still, they say it may make sense one day for Amazon to try to implement the technology more widely—either via additional Go stores or even in Whole Foods."

• The New York Times looked at the impact on labor: "There were a little over 3.5 million cashiers in the United States in 2016 — and some of their jobs may be in jeopardy if the technology behind Amazon Go eventually spreads. For now, Amazon says its technology simply changes the role of employees — the same way it describes the impact of automation on its warehouse workers. Those tasks include restocking shelves and helping customers troubleshoot any technical problems. Store employees mill about ready to help customers find items, and there is a kitchen next door with chefs preparing meals for sale in the store."

• The Seattle Times builds on the labor question, noting that the format has "sparked speculation that Amazon could use its high-tech concept as a beachhead to expand into convenience stores or perhaps other categories of physical retail. It was also criticized by grocery-store workers' unions, which feared an effort to automate the work done by cashiers, the second-most-common job in the U.S. Amazon has said the goal isn't to make retail employees redundant, but to offer convenience you can't get from a sometimes-crowded deli or corner store."

• USA Today writes that "in the 100 years since the first modern supermarket was opened, no one has ever solved the problem of long lines at checkout." This "high-tech approach, crafted by the company that's most visibly changed how Americans shop in recent years, suggested grocery shopping was on the cusp of its biggest breakthrough since bar codes … If it succeeds, it stands to live up to those early expectations of a revolution in grocery shopping. The ability to walk into a store, grab what you want and simply walk out is remarkably freeing, though it can leave a slight nagging feeling that you've just shoplifted — until you check the app to make sure you've been charged."

The issue of shoplifting was addressed in several other stories.

• The New York Times writes: "Most people who spend any time in a supermarket understand how vexing the checkout process can be, with clogged lines for cashiers and customers who fumble with self-checkout kiosks. At Amazon Go, checking out feels like — there's no other way to put it — shoplifting. It is only a few minutes after walking out of the store, when Amazon sends an electronic receipt for purchases, that the feeling goes away.

"Actual shoplifting is not easy at Amazon Go. With permission from Amazon, I tried to trick the store's camera system by wrapping a shopping bag around a $4.35 four-pack of vanilla soda while it was still on a shelf, tucking it under my arm and walking out of the store. Amazon charged me for it."

• MIT Technology Review provides some broader context: "Amazon is not the only company working on checkout-free shopping—Stockholm-based Wheelys has tested an autonomous store in China, while a Silicon Valley startup called Standard Cognition is working on its own version of cashier-free checkout. But it is by far the most prominent company to try it. And its clout as a retailer on and off the Web, plus its ability to build something as complicated as a checkout-free store from start to finish with its own tools and businesses (beyond Whole Foods, its Amazon Web Services is available to host all the data this kind of service requires), makes it the most likely to succeed in the near future."

• GeekWire addresses some of the same issues: "Amazon's experiment is likely to attract people comfortable giving up some privacy to experience something new. But if this is the future of physical retail, what does the company say to people who are uneasy about having their activities in the real world tracked so closely by a computer system?"

The answer to that question: "The reality is, with loyalty programs and in-store accounts, purchases are already being tracked at many grocery stores, and of course security cameras are already ubiquitous in stores and other public places. But Amazon Go takes that to a new level by tying all of it together," GeekWire concludes.

• Re/code writes that "the store's real reason for being is to test what could be a breakthrough Amazon hypothesis: that by adding even more convenience to the convenience store model — with the help of a healthy dose of technology — Amazon might be able to carve out a loyal customer base outside of its website and inside a physical store where the vast majority of food and grocery shopping still occurs.

"While waiting on line for a few minutes might not sound like an annoyance, the hope is that once customers experience the faster option of Amazon Go, their expectations of a convenience store visit will change.

Looking ahead, you can bet that Amazon didn't spend five years building this technology to only use it in one store … Of course, you shouldn't think about a new Amazon technology platform without considering the possibility that Amazon may eventually make it available to other businesses for a healthy fee."

• The Seattle Times writes: "Amazon likely isn't aiming for a Go store on every street corner. The company's internal projections, according to someone familiar with the early stages of Amazon's plans, determined that a store needed thousands of office workers within a few-block radius to make the investment worthwhile."

• The TechCrunch writer is skeptical: "On the philosophical side, I'm troubled … a convenience store you just walk out of is a friendly mask on the face of a highly controversial application of technology: ubiquitous personal surveillance.

"It's a bit overkill, I think, to replace a checker or self-checkout stand with a hundred cameras that unblinkingly record every tiny movement. What's to gain? 20 or 30 seconds of your time back? Lack of convenience has hardly been a complaint for this market — it's right there in the name: 'convenience store.'

"Like so many ways companies are applying tech today, this seems to me an immense amount of ingenuity and resources being used to "solve" something that few people care about and fewer still consider a problem. As a technical achievement it's remarkable, but then again, so is a robotic dog … whether anyone will find it to be anything more than a novelty is yet to be seen."

• And, USA Today writes: "For Amazon, the space offers an unparalleled chance to gather customer data about likes, dislikes and even what people pick up and then put back, all which can be crunched and turned into future stocking decisions. For the public, at least at first, Amazon Go could well become another 'must-see' for those visiting Seattle, along with riding the monorail and a trip to the Pike Place Market."

KC's View:
I think all these observations are interesting, though I do have some problem with the fellow who suggests that long lines are not really an issue for most consumers, and that Amazon Go may be a solution in search of a problem. I fundamentally disagree with that; the observation makes me think that this fellow has someone who does most of his shopping for him.

I love the observations about the better-food focus of the store, and I do think that while Amazon is going to know enormous amounts about its shoppers, it has to be careful not to be seen as some sort of Big Brother figure. As long as what it offers is relevant, I think Amazon will be safe.

By the way … in case you never saw or have forgotten the original video that Amazon released about the o store, you can check it out above left. This is exactly how it works.
Interesting story from CNBC about the impact of newly passed tax legislation, suggesting that while it may be good for some players - the biggest and most profitable ones - it may not provide the kind of windfall that smaller players need to survive.

According to the story, "Lowering the corporate tax rate from 35 percent to 21 percent disproportionately impacts the largely domestic retail industry. The new law also makes the effective cost of new equipment cheaper, which may make it easier to make much-needed investments in new technology. You also can expect more dealmaking.

"For retailers seeking to reestablish a role in the changing retail landscape, that boost may prove impactful. For for those still struggling to find their place, or, even worse, those leveraged and without a profit, the tax bill may actually hurt."

The biggest retailers, the story suggests, will be able to do "transformative deals, adding an e-commerce platform many have trouble building on their own, or a new customer subset to augment sales. In dealmaking, a likely theme will be continued unions of unlikely bedfellows.

"Potential acquirers include grocers like Kroger, which could seek to diversify or further consolidate the grocery industry; Walmart, which has been building its coterie of digitally native brands; Target, which has been struggling to find its place; Nordstrom, which may need another route if its leveraged buyout falls through; and sit-down restaurant companies like Dinequity or Bloomin Brands, who may look to buy more on-trend, faster-serve concepts."

KC's View: For me, the success of the new tax law will be linked to how many companies raise wages (not just offer one-timer bonuses) and invest in expansion that matters to workers. If more profit largely leads to higher dividends for investors, more mergers and acquisitions that lead to cuts and "efficiencies," and higher pay for CEOs who are compensated based on lower labor costs … well, I'll be disappointed. Though not surprised.

The Washington Post has a story asking whether the biggest problem for Costco long-term will be millennials - who rather than traveling to membership warehouse clubs to buy bulk products, will go online and shop on sites such as Amazon and Boxed.

"Warehouse clubs such as Costco, Sam's Club and BJ's Wholesale Club have for decades been an American staple: a place where families can stock up on bulk items, try free samples and spend the better part of a weekend morning meandering through aisles filled with 26-packs of canned salmon and king-size mattresses," the Post writes. "But as more of Americans' buying shifts online, some retail analysts say warehouse clubs may largely be left behind."

There are signs, the story says, "that the sector is falling behind: Warehouse clubs and supercenters cut an average of 2,500 jobs each month in 2017, reversing a longtime trend of steady growth, according to a Post analysis of Labor Department data. Between 2009 and 2016, warehouse stores had added an average of 3,000 workers each month.

"The sector received more bad news this month, when Walmart announced it would close 63 Sam's Club stores, affecting an estimated 10,000 workers. In a tweet, the company said the closures would help 'better align' its physical locations with its strategy. (Ten of those locations are being converted to e-commerce distribution centers.)

The Post writes, "Warehouse clubs tend to target middle- and high-income households, which means there is significant overlap between membership at Sam's Club and Costco (where annual fees are $55 and $65, respectively) and Amazon Prime, which charges $99 per year and stocks a growing supply of essentials in bulk.
Nearly two-thirds of American households have Prime, according to data from Consumer Intelligence Research Partners. As a result, analysts say, more families may be inclined to rethink paying for additional memberships at wholesale clubs."

KC's View: This story is similar to something that we've been suggesting around here for a long time - that membership club stores strike me as being vulnerable to the e-commerce revolution. I have to wonder if these clubs are changing their business models enough to compensate; there is evidence that Walmart is adjusting, but they all have a long way to go. They have to look beyond the next quarter, and think about how they are going to sustain themselves long-term and be relevant in, say, 2024.

The Los Angeles Times has a story about how leaders of California's "We Said Enough" campaign, which was formed to fight sexual harassment issues in the state's government, have created a mobile application designed "to help victims of sexual harassment report workplace abuse across the nation, no matter their location or industry."

According to the story, there are several apps out there that have similar goals, "but some of the apps disclose the identity of an alleged abuser to all users, or have anonymous reporting features that could allow false reports.
Members of We Said Enough say their app was built with federal defamation laws in mind. An accused person's identity would not be revealed to others. But if a person's name appears frequently or at a certain level, a disclosure could be made to an employer."

The Times says that the app is "in the early testing stages and available online, with a capacity to handle up to 10 million users. It is expected in Android and Apple online stores in late February."

KC's View: Good.

Let me repeat something here that I've said before on MNB.

Half or more of all women in the workplace have been victims of sexual harassment. In government, in education, in manufacturing, in banking, in retailing. Everywhere.

That probably means that a sizable number of women in your organization - wherever it is you work - have dealt with it. They've suffered at the hands of men in the c-suites, and at the hands of men in middle management, all of whom decided it was okay for them to exercise whatever power they had in horrible ways that no doubt have had lasting repercussions.

Here's the deal. If you are any sort of leader in any sort of company, it is time for you to step up and say to everyone in your organization, there is no place here for this crap. If you are a victim, here's my email address and phone number - please get in touch with me now and help me rid this organization of the creeps who are playing this game. I am on your side. If you are a predator, get ready to pack your bags ands clean out your office, because there is no room for you here … and I don't care if you are the biggest superstar in the company. You're going to be gone, and if we can do it, we;'re going to make sure you are going to be prosecuted. Period. Full stop.

I am glad that apps like this one are making it easier for women to seek some measure of justice and satisfaction.

Fortune is out with its list of the world's most admired companies, and Amazon ranks second, surpassed only by Apple.

Rounding out the top 10 are Alphabet (Google's parent company), Berkshire Hathaway, Starbucks, Walt Disney, Microsoft, Southwest Airlines, FedEx and JP Morgan Chase.

Of the rest of the top 50, Costco comes in at # 13, Home Depot at # 22, Walmart at # 26, Nordstrom at # 28, Target at # 38, and CVS at # 39.

• Amazon announced on Friday that it is raising the cost of a monthly fee for Prime membership to $12.99, from $10.99, an 18 hike.

If one pays for Prime membership on a month-to-month basis, it costs almost $156. An annual membership costs $99.

Re/code writes that "Prime is the engine at the center of the Amazon commerce machine — Prime members buy from Amazon more frequently than non-Prime members and also spend more, hence why Amazon introduced the monthly option to lure new members. So, if the company is raising the fee, you can bet that it discovered that the current $10.99 was just not sustainable."


• CNBC reports that "Amazon has hired a top Seattle doctor in its latest push into health care … Martin Levine of Iora Health, which focuses on Medicare patients in six U.S. markets, is one of Amazon's most high-profile hires to date in health." Iora is described in the story as "a standard-bearer for better primary care, which it achieves by investing in customer service. Its practices accept patients through an employer or a private Medicare plan. Most of these groups are looking to cut down on their health care costs."

Levine is "a geriatrician who has focused on treating elderly patients with complex medical conditions," the story says, and "could be joining Amazon's internal health-care group known as 1492, which is testing a variety of secretive projects."

Corporate Drumbeat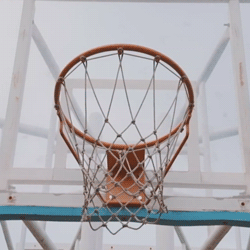 "Talent wins games, but teamwork and intelligence wins championships." -Michael Jordan

At Samuel J., we don't believe in the so-called "retail apocalypse."

"Retail self-destruction," maybe. But that only happens when companies and leaders don't adapt their stores to new competitive realities, don't create compelling customer experiences, and don't bring together exceptional talent and build extraordinary teams that can thrive and succeed even in the toughest of times.

Is this easy? Of course not. But it is achievable … especially when you have Samuel J. Associates on your team.

At Samuel J., our value never has been greater, because we understand the connection between great talent and innovative businesses. We are uniquely positioned to put together people and organizations in a way that builds expertise, cultivates leadership, and turns business challenges into business opportunities.At Samuel J, we know how to do it in a timely fashion and exceeds our clients' high expectations. And we have the winning record to prove it.

Click here to find out more.

At Samuel J. Associates, we help you find the right talent and build the right team.
• Food Dive reports that Walmart has filed for a patent on a three-dimensional scanning system "that would allow customers to order fresh produce and other food items and see in 3-D what they're getting beforehand. According to CB Insights, the images, selected by in-store personnel, would be viewed by customers before they complete their purchase … Customers would be able to accept or reject the item after looking at images. Once reaching the image limit, a customer would need to choose one of the images and finalize the order. The item would then be given an 'edible watermark' and the order set for pickup or delivery."


• Reuters reports that private equity firm Advent is in talks to buy 50 percent of Wal-Mart Stores Inc's operations in Brazil … Wal-Mart operates in 18 Brazilian states with 471 stores, according to the company's local website. The company's Brazilian unit reported revenues of almost 30 billion reais ($9.39 billion) in 2016."

Walmart and Advent executives did not comment on the report.

• The Cincinnati Business Courier reports that even as rumors circulate that Kroger is interested in acquiring online wholesale retailer Boxed, there also are reports that Kroger may be interested in buying Overstock.

Neither Kroger nor Overstock have commented on the rumors.


• The Minneapolis/St. Paul Business Journal reports that General Mills is investing in a California food company, Urban Remedy, "that specializes in plant-based ready-to-eat meals, snacks, and cold pressed juices." Urban Remedy, the story says, "has 13 retail locations across California and sells products in 30 Whole Foods kiosks across the state."


• The BBC reports that in the UK, a number of retailers are putting limits on who can buy energy drinks. Walmart-owned Asda, Waitrose and Aldi have all said they will begin not selling them to children under 16 years of age, with Waitrose saying it now will ask for ID.

In announcing the decision, the retailers "cited the growing concerns about the effect of energy drinks on young people as a key motive in introducing the ban."

The story goes on to say that "celebrity chef Jamie Oliver is also among those who have campaigned for age restrictions to prevent young children drinking energy drinks excessively. He responded enthusiastically to Asda and Aldi's decisions, saying they 'have done the right thing' and urging other supermarkets to follow."


• Food Dive reports that German discounter Lidl has decided to cut the number of openings planned for the US in 2018 to 2o, "less than half of the 49 openings over the past seven months, and well shy of the company's stated goal to open 100 stores by June of this year."

The story quotes Klaus Gehrig, CEO of the Schwarz Group, which owns Lidl, as having told the German press that "Lidl's U.S. stores are too big and expensive, that the division often did a poor job selecting locations, and that the discounter failed to account for American's unique product preferences, including prepared foods."


• The Wall Street Journal reports this morning that the University of Michigan's consumer sentiment index was 94.4 in early January, down slightly from 95.9 in December. It dropped in December and November after hitting the highest level since 2004 in October.

"Consumers have been upbeat this year in multiple measures, buoyed by strong economic growth, low unemployment, and rising wealth related to property values and repeated stock market highs," the Journal writes. "Still, consumers viewed current economic conditions less favorably this month."


• The Wall Street Journal reports that Coca-Cola, "long criticized by environmental advocates for producing billions of plastic bottles that end up in landfills and oceans, said Friday it wants to collect and recycle the equivalent of all the packaging it puts out into the world by 2030.

"The goal is part of a sustainability initiative announced by the soda giant called 'World Without Waste.' Coca-Cola said its efforts will include investing in more efficient packaging, local recycling programs and consumer education. It declined to say how much it will spend as part of the effort."

Paul Bocuse, the French chef who became one of the most influential figures in the postwar culinary world, passed away this weekend. He was 91.

In its obituary, the New York Times wrote that Bocuse "emerged as the first among a brilliant band of chefs who developed a modernized version of classic French cooking" known as nouvelle cuisine, creating a style of cooking "that stressed fresh ingredients, lighter sauces, unusual flavor combinations and relentless innovation that, in his case, rested on a solid mastery of classic technique. His signature dishes not only pleased the palate; they also seduced the eye and piqued the imagination."

Regarding the opening of Amazon Go today, got the following email from MNB reader Timothy Heyman:

Say what you want; with my years of retail, going back to 1973, how society has changed.  Theft in my opinion will be over the top, once people find the way.

Unless there is something on how this system works, that I don't know about, even ordinary folks will be tempted, and OMG those without on honest upbringing.

First of all, let's work on the assumption that there is a lot about this system works that neither you nor I know. And let's also figure that Amazon has worked on the shrink issue.

I actually think that theft could be low. You can't get in without an Amazon account and a credit card on file. Everything you take from the shelves gets charged to that account. Now, if people create fraudulent credit card accounts, I suppose that could be a problem … but there will be, ironically, a kind of paper trail. It isn't like you can just hide stuff and sneak it out. It just isn't possible.

Besides, I was talking yesterday to the former retail CEO who said that the same concerns were raised about self-checkout, but ended up being largely unfounded. In fact, he said, 90 percent of theft at the front end took place when the thief knew the checkout person; when there was no checkout person acting as an accomplice, it dissuaded shoplifters.

By the way … I think Amazon probably love sit when tradition-minded folks say that innovations like these cannot or will not work. Jeff Bezos is fond of saying that "your margin is my opportunity." I suspect he'd also be willing to amend that a bit, to "your myopia is my opportunity."

Got the following email about the story from another reader:

Great recap of your experience(s) on the tour. You beat USA Today with their story. Hopefully once the store is officially open you can share pictures?

It's great to read of an experience that is shopper-focused and data-centered. I do wonder if Amazon's technology also tracks where else shoppers buy… we'll find out in time.

Whatever the learnings on "in-stock leadership" it needs to quickly be transferred to Whole Foods.  Whatever euphoria that Whole Foods got by being purchased by Amazon is going to quickly evaporate if they continue to alienate their best shoppers with holes on their shelves.

There are some pictures of Amazon Go posted on MNB's Facebook page, here, and we'll have some more here on MNB later this week.




Last week we took note of a Business Insider report on how Amazon-owned Whole Foods "is facing a crush of food shortages in stores that's leading to empty shelves, furious customers, and frustrated employees."

According to the story, while some shoppers blame Amazon for the shortages - suggesting that it has either mismanaged the food chain or has brought in so many more customers that Whole Foods cannot keep up - the truth is that a new ordering system, called Order-to-Shelf, implemented before Amazon bought the company, is to blame.

MNB reader Glenn Cantor wrote:

Inventory management systems like Whole Foods' order to shelf don't allow for the flexibility needed to factor shoppers/people into their algorithms.  Sometimes, shoppers buy multiple units of an item, which depletes on-shelf inventory faster than calculated.  It also doesn't allow for damages or misplaced items.  For example, if Ms. Jones takes 4 units of an item from the shelf, and then decides not to buy them, the system reads them as still in the store even though the product is not on the shelf.  Alternatively, if Ms. Jones picks up an item, and then puts it back on the shelf in front of a different item that looks the same, how long will it take for this to get corrected?

These physical store nuances make for a far different dynamic than an automated distribution center.

MNB reader Gregg Raffensperger wrote:

I agree with your comment.  Focus on efficiency vs function.
 
The OTS system was designed to take the human element out of the equation.  I remember from working in the stores, that there is always fluctuations in purchasing depending on seasonality.  So the stores always had to stock up so they would not run out.  But with OTS (and yes they are supposed to be able to override the system for special circumstances) this no longer occurs.  So when the need for extra product happens, that need is now on a short lead time, so no one down the distribution chain can react.  The manufacturer can't respond with added production changes to react.  The trucks are not available to get product on short notice without a "rush" cost.  The distribution centers don't have the inventory in house.  So what happens?  Out of stocks.

As long as OTS continues like this, shelves we be low or empty during the high pressure times.  The human element is no longer engaged to predetermine the needs of the store. So instead of having store personnel that know there customer.  Know their store.  Know the buying trends.  You have stockers that just fill the holes…if they can.

It's just like GPS.  Before, you knew exactly how to get somewhere by memory.  Now with GPS, if the signal goes out, you're SOL.  Spoken from experience.

From another reader:

The system used at WFM is similar to that used by Target.

When Target launched that system it was 2 years of gaps on shelf. And most upper management in grocery department that chose this are former Target managers…..

I think many have forgotten the woes of Target OOS and that the same team has made the same decisions for WFM.




We also had a story last week about Amazon choosing its 20 finalists - out of 238 applicants - for its HQ2 location.

One MNB reader wrote:

On your comments that the Maryland, DC, or Northern Virginia areas could be in the mix … Honestly, there's no way they would have HQ2 in those areas if they truly want a business friendly environment and to attract the best and the brightest. Having lived in the D.C. area for a few years, I can tell you it is not business tax friendly and definitely not employee tax friendly. We use to joke that Maryland had never found an object they wouldn't tax.

Texas would be exceptionally tax friendly with a good talent pipeline. Boston fits their current hiring profile with MIT, Harvard, and Boston College in the area. Pittsburgh would be an interesting choice. Pittsburgh is a little known IT startup incubator hub due to having Seagate's R&D operation in the city and having Carnegie Mellon (big robotics R&D program).

Also got an email from MNB reader Reggy Mcdaniel:

Why do major companies that make plenty of money and pay no local taxes for schools roads police or fire protection get or need tax dollars from the tax payers to build? I am a conservative business person and think if they are not sure enough to put their money into their business why should we? Also, that goes for anybody. Amazon is one of the biggest government handouts in America shame on them.

If we want to have a conversation about the role of tax abatements or credits, I'm happy to do that … but let's be clear. Amazon isn't asking for anything that other big companies and industries don't ask for.

I also think that companies such as Amazon argue that they actually do invest in local communities - that they'll be spending billions of dollars and hiring thousands of people, all of which will invigorate and add value to any community in which they locate. Also, I'd be willing to bet that each of Amazon's distributions centers around the country does pay taxes that help support local schools, roads, police and fire departments. And I know that the people they hire, and the businesses that crop up around those centers and then hire people, also pay taxes.

There was, by the way, a terrific piece in the New York Times last year about profitable companies that pay no taxes, reporting that "most of the 18 companies that managed to pay no total income tax between 2008 and 2015 were in the energy sector." You can read the story here, if you're interested.

In the National Football League Conference Championship games…

Jacksonville 20
New England 24

Minnesota 7
Philadelphia 38

The Patriots will now play the Eagles in the Super Bowl in two weeks.

Industry Drumbeat
In this fast-paced, interactive and provocative presentation, MNB's Kevin Coupe challenges audiences to see Main Street through a constantly evolving technological, demographic, competitive and cultural prism.  These issues all combine to create an environment in which traditional thinking, fundamental execution, and just-good-enough strategies and tactics likely will pave a path to irrelevance;  Coupe lays out a road map for the future that focuses on differential advantages and disruptive mindsets, using real-world examples that can be adopted and executed by enterprising and innovative leaders.

"Kevin inspired our management team with his insights about the food industry and his enthusiasm. We've had the best come in to address our group, and Kevin Coupe was rated right up there.  He had our team on the edge of their chairs!" - Stew Leonard, Jr., CEO, Stew Leonard's

Constantly updated to reflect the news stories covered and commented upon daily by MorningNewsBeat, and seasoned with an irreverent sense of humor and disdain for sacred cows honed by Coupe's 30+ years of writing and reporting about the best in the business, "Good Is Not Good When Better Is Expected" will get your meeting attendees not just thinking, but asking the serious questions about business and consumers that serious times demand.

Want to make your next event unique, engaging, illuminating and entertaining?  Start here: KevinCoupe.com. Or call Kevin at 203-662-0100.
Industry Drumbeat
Just a reminder ... Jackson Jeyanayagam, CMO of Boxed, joins Tom Furphy and Kevin Coupe to talk about his company's competitive posture, unique value proposition, and focus on family-friendly values, as well as his experience as head of digital marketing at Chipotle during its food safety crisis. Plus, Tom and Kevin discuss Amazon's integration of Whole Foods, and much more, in this inaugural edition of The Innovation Conversation Podcast.

This podcast can be played below, or can be accessed and subscribed to on both iTunes and GooglePlay.


This Innovation Conversation Podcast is sponsored by ReposiTrak, and brought to you by GMDC.
Corporate Drumbeat
"Content Guy" Kevin Coupe sits down with Barry Clogan (pictured at left) - a veteran of the e-commerce wars with his share of battle scars - the 2018 National Retail Federation Big Show, to talk about how the fast evolving e-commerce segment is creating a growing chasm between retailers that "get it" and those who don't. The focus is on customer acquisition, and the importance of focusing on total customer value as opposed to sales and transactions, and the conclusion is that retailers are running out of time to make the critical moves to keep them relevant and successful.

Content Guy's Note: In the interest of full disclosure, I should note here that Barry currently is president of Retail Solutions at MyWebGrocer, but also spent five years at Tesco, where he led its online grocery rollout across eight countries. I thought his perspective would be valuable, and worth sharing with the MNB community. It was only later that MyWebGrocer stepped in and asked to sponsor it … which didn't particularly matter in terms of content, because at no point in the interview did we talk about MyWebGrocer. This is not a commercial, or even an infomercial … but I wanted to be completely transparent about it. So, enjoy…

PWS 51