Join the MNB Community.
Get a Wake Up Call each morning...
Email:
Explore the MNB Archives

From The MNB Archives
Wednesday, January 24, 2018
by Kevin Coupe

Two stories about retailers upping their technology games…

• The Dallas Morning News reports that Kroger is "opening new stores and investing in new technology. It's bringing Scan, Bag, Go self-checkout system to 19 North Texas stores beginning in March," as part of its Restock Kroger program, which it hopes will "generate $400 million in profit and $4 billion in free cash flow by 2020."

The story notes that the Scan, Bag, Go system is being installed in 400 stores nationwide, requiring shoppers "to have a Kroger Plus card to use it … and the purchase is completed at the self-checkout."

• Meanwhile, in Wisconsin, the Capital Times writes about how "Woodman's Market is a self-described 'testing ground' for technology that rewires the grocery shopping process. Walk into the store's bakery entrance, and one is greeted by a rack of 'mobile shopper' devices, small handsets that look like a cross between a scanner gun and a smartphone, made by the European tech company NCR. Customers can check one out and scan their groceries as they shop, bagging as they go. When they're done, they head to a self-checkout lane, scan one last time at the terminal and pay."

In reading these stories, I have to admit that words like "scan" and "checkout" just leap out at me … because it was just a few days ago that I was in a store - Amazon Go - that required neither action.

I recognize that not every store can be Amazon Go. Or will want to be. If for no other reason, the economics of making a store like that work are going to be prohibitive for the foreseeable future for all but the richest companies.

But it illustrates a couple of things, I think. One is how the experience of Amazon Go shapes expectations. The other is how much retailers are going to have to do in order to compete … they're going to need to be compelling in so many ways.

I'm going to keep pondering this, because I think it is an Eye-Opener.

CNN reports that Budweiser no longer is one of the three most popular beers in the US. Until 2001, the story notes, it was number one, the self-proclaimed "King of Beers." But it has been steadily dropping in popularity, and now is down to fourth.

Bud Light is number one, Coors Light is number two, and Miller Lite is number three.

According to CNN, "Though Miller Lite is now part of the top three, its sales dipped in 2017 -- they just didn't fall as far as Bud's. In fact, all four top-selling beers slipped last year … Bud Light's shipping volume from the U.S. fell by 2 million barrels last year … Miller Lite shipments fell by "just" 375,000 barrels … Overall, beer sales were down slightly in the United States last year.

The story notes that while 10 years ago the top 10 beer brands made up two-thirds of industry sales,, that share has dropped to 50 percent as craft beers have grown and consumer tastes have matured. Lately, however, even craft beers seem to be experiencing a slowdown, and "six of the top seven craft brands' shipments fell in 2017."

KC's View: There always are going to be ebbs and flows in an industry like this, especially as drinkers' tastes mature. Even at my age, I find that happening. I've become a late-in-life vodka drinker, mostly Tito's, with soda and a slice of lime. And my son got me to try some high-end Four Roses bourbon the other day that I really liked. My kids, while they drink beer and wine, tell me that they and their friends all have a taste for liquor that I never had at their age. They like to experiment ands try new things.

Which means, I think, that I'm not solely responsible for the craft beer business seeing some weakness. I like to think I'm still capable of personal growth.

The Washington Post reports that Kimberly-Clark, manufacturer of Kleenex and Huggies, says that the windfall it will receive as a result of the new tax law will be used in part "to cover the costs of shrinking its workforce by as much as 13 percent as it shutters factories and reorganizes operations." The company says it plans to lay off between 5,000 and 5,500 employees as it closes some 10 US manufacturing facilities.

According to the story, CFO Maria Henry "said the company's gains from the tax overhaul would help offset the cost of the restructuring plan. The company had an effective tax rate of 28.6 percent in 2017, and the rate would drop to between 23 and 26 percent in 2018 as a result of congressional action, boosting year-over-year earnings growth by 6 points, she told analysts during a conference call to discuss recent financial results."

Henry said, "We also anticipate ongoing annual cash flow benefits from tax reform. That provides us flexibility to continue to allocate significant capital to shareholders while we also fund increased capital spending and our restructuring program over the next few years."

KC's View: The fact of the matter is, price pressures from competition and efficiencies from technology mean that many companies are going to be restructuring their businesses - and that means cuts and closures. It is inevitable. And all the tax changes in the world won't keep those factories open or keep those people employed … and will mean that shareholder dividends always will be a top priority.

• Apple has announced that its HomePod voice controlled smart speaker finally will be available for sale on February 9. The company will begin taking orders on Friday, and will retail for $349.

HomePod was introduced last June and originally was supposed to ship in time for the holidays. However, Apple deemed it not ready, and it delayed shipping until now.

In addition to being late in terms of Apple's original plans, HomePod also is late to the party when compared to Amazon's Alexa-powered Echo system and the Google Home.

A potential problem for Apple, the story says, "is that consumers bought a rival speaker over the holiday season and have no immediate need for Apple's new product. Amazon and Google cut prices on their entry-level speakers over the holiday season in an aggressive push for market share, analysts said."

The story goes on: "Apple is working to keep its Siri voice assistant relevant in the face of competition from Amazon's Alexa and Alphabet's Google Assistant, both of which are featured on smart speakers from those companies. Apple also is counting on HomePod to boost subscriptions to Apple Music and block the rise of rival Spotify. The smart speakers from Google and Amazon let users give voice commands to play Spotify but Apple Music does not work on the rival devices.

KC's View: I'm an Apple guy. Always have been. But I cannot imagine any reason for me to buy a HomePod, because I'm already invested in Amazon's Alexa-based system.

That's what happens when one company gets a big lead, and another misses the moment.

The New York Times reports that a "national panel of public health experts concluded in a report released on Tuesday that vaping with e-cigarettes that contain nicotine can be addictive and that teenagers who use the devices may be put at higher risk of switching to traditional smoking.

"Whether teenage use of e-cigarettes may lead to conventional smoking has been intensely debated in the United States and elsewhere. While the industry argues that vaping is not a steppingstone to conventional cigarettes or addiction, some antismoking advocates contend that young people become hooked on nicotine, and are enticed to cancer-causing tobacco-based cigarettes over time."

The story goes on to say that "while there is no evidence at this time that e-cigarettes or their components cause cancer, the committee recommended more long-term research. Some e-cigarettes do contain chemicals and metals whose long-term effects — including on pregnancy — also require additional research, the committee said."

You can read the entire story here.

KC's View: No evidence that they cause cancer yet. And yet, plenty of indications that they hurt kids, or at least set them up for a lifetime of addiction and hurt. Nobody should kid themselves otherwise.

Corporate Drumbeat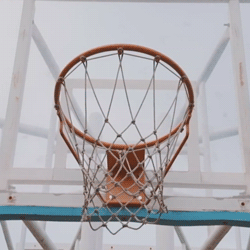 "Talent wins games, but teamwork and intelligence wins championships." -Michael Jordan

At Samuel J., we don't believe in the so-called "retail apocalypse."

"Retail self-destruction," maybe. But that only happens when companies and leaders don't adapt their stores to new competitive realities, don't create compelling customer experiences, and don't bring together exceptional talent and build extraordinary teams that can thrive and succeed even in the toughest of times.

Is this easy? Of course not. But it is achievable … especially when you have Samuel J. Associates on your team.

At Samuel J., our value never has been greater, because we understand the connection between great talent and innovative businesses. We are uniquely positioned to put together people and organizations in a way that builds expertise, cultivates leadership, and turns business challenges into business opportunities.At Samuel J, we know how to do it in a timely fashion and exceeds our clients' high expectations. And we have the winning record to prove it.

Click here to find out more.

At Samuel J. Associates, we help you find the right talent and build the right team.
Bloomberg reports that Toys R Us plans "to close about 180 U.S. stores as part of a reorganization plan to emerge from its September bankruptcy." The closures represent about 20 percent of its stores, and comes as "a response to years of lackluster results and an unsustainable $5 billion debt load. The closures will begin next month, with Babies "R" Us locations accounting for at least half."

In addition to the closures, the company reportedly wants to "revamp the retailer's loyalty program and pricing model to be more competitive."

KC's View: Hate to say it, but I cannot help but feel that this is just the beginning of what is going to be a long, painful process that is going to end with Toys R Us going the way of Borders, Circuit City, Linens N Things, EJ Korvette (yup, them again), and others of that ilk.

...with brief, occasional, italicized and sometimes gratuitous commentary…

• The New York Times writes about how Ando, a "restaurant without walls" in New York City that was started in March 2016, is closing down and selling off its assets to Uber Eats. Ando was started by celebrity chef David Chang, who wanted to create a food delivery service in which the food was of high restaurant quality.

that will have the following value proposition - it won't serve dine-in customers and instead will only do take-out.

Chang has taken several swings at this segment of the business, and so far he hasn't had a huge amount of success. But I suspect we'll continue to see chefs looking for ways to create restaurants that can serve customers without all the rigamarole that goes into building an actual restaurant - it'll be all about the food.

Got an interesting email about Amazon Go from an MNB reader:

Everybody's completely focused on the technology and customer experience at the store, and other potential applications for the technology. So far no one has mentioned all the plastic clamshells covering all those prepackaged meals and pre-sized products. There's nothing in the store to touch, feel or weigh. Lately several of my (upscale yuppie) friends are consciously evaluating the packaging around the stuff they buy and encouraging me to use paper, not plastic. These are not tree-hugger types. But they recycle and feel good about it, and so do their kids.

With news about toxic trash and dead zones in the ocean, there's much more awareness of civic responsibility about this. The city of McMinnville just banned all retailers from using any kind of plastic bags when they sell merchandise, reinforcing awareness in everyone with buying power! Sooner or later its environmental impact is going to be an issue for the Amazon Go store, I predict.

A fair point.

MNB reader Stacy McCoy wrote:

I am so interested to see how quickly this technology is copied, spread and adapted. I must admit that I do enjoy interacting with the cashiers, when the stores have good, engaged employees. However, if I only have a few items, and the lines are shorter at the self checkout, that is where I head at the end of my shopping trip. Yesterday I was at a store where I was just picking up a few things, and there was not a self checkout available, so I went to the Express Lanes to checkout there. At the end of scanning my items, the cashier just stood there. She was NOT going to talk to me or engage me IN ANY WAY. Not even to tell me what my total on the order was. I was astounded. I paid for my items with my debit card and was on my merry way, after she handed my receipt and mumbled something that I could not even understand. Perhaps it was Thank You? Have a nice day? I'll never know…

MNB reader Steve Baus wrote:

I work about 20 minutes from the new Amazon Go store.  My wife and I will be in the area 2 weeks from today at an event and I am planning on checking it out at that time.... if I can wait that long.  I use to shop at a Safeway in Redmond WA that is a 2 block detour from my commute home but have recently changed to another Safeway that is by the gas station where I typically fill up.  The reason for the change is the checkout lines.  The Redmond Safeway is horrible, no self checkout, never enough lanes open and the lanes are cramped.  My one concern with visiting the Amazon Go is how will I feel the next time I am in Safeway, especially the one in Redmond, having experienced the lack of a checkout line.  It is one of those once you experience what shopping should be, do I want to go back to what it unfortunately is?

It'll ruin Safeway for you, I expect.

MNB reader Steve Methvin wrote:

Thanks for the taking the time to go see this store and make comments.  A friction-free checkout has been available more many years – if you were comfortable with being randomly frisked and audited as you exit the store ( about 10% of the time) -  our research/experience showed this was a show stopper for many and after the novelty wore off – the shoppers fall back into normal routines. The Amazon approach seems to show some shoppers are more accepting of extreme surveillance. It will be interesting to revisit this experiment in 12 months. Win or lose – the results will impact our futures in many ways. Glad you went!

It never feels like extreme surveillance. And there's no frisking and auditing. You're right … we'll be feeling the impact for years to come, and this will be seen as revolutionary to shopping as the introduction of scanning.

And from MNB reader Riley Wells, regarding the long lines of people waiting to get into Amazon Go this week:

I do find it a bit ironic that people would wait in a long line outside to shop in a store with no lines inside.

It is a funny. But it illustrates a good rule. Lines of people waiting to get into your store - good. Lines of people waiting to get out - bad.




Finally, responding to my comments about what companies ought to be doing about sexual harassment, one MNB reader wrote:

I think your views are out of the mainstream of the American public.  However your intentions are well meaning.  Americans still tolerate electing a president who brags of such behavior.  Professional athletes who are worshiped feel entitled.  Much of this entitlement feeling is a result of enough women who do respond positively to their behavior. As long as the supply of women who use their power to satisfy men in power for their own gain, this behavior will continue. I realize it only takes one gender to say NO, but unlikely to occur.  My experience has been that the higher the income of a particular country the lower the incidence of harassment.  In the USA in my opinion is much lower than what you will see in Asia or Latin America.  Foreign workers are particularly exploited because they have no rights or legal recourse.

I think you're wrong. I hope you're wrong.

I think the tolerance for this kind of behavior - no matter by who behaves badly, whether politician or athlete or business executive or store manager - is a lot less than it used to be. Men are less tolerant, and women are just not going to take this kind of crap anymore … and you saw just some of them marching in cities around the world last weekend.

It isn't going to be an easy or fast process. But I believe - I hope - that the process has begun and cannot be stopped.

Industry Drumbeat
In this fast-paced, interactive and provocative presentation, MNB's Kevin Coupe challenges audiences to see Main Street through a constantly evolving technological, demographic, competitive and cultural prism.  These issues all combine to create an environment in which traditional thinking, fundamental execution, and just-good-enough strategies and tactics likely will pave a path to irrelevance;  Coupe lays out a road map for the future that focuses on differential advantages and disruptive mindsets, using real-world examples that can be adopted and executed by enterprising and innovative leaders.

"Kevin inspired our management team with his insights about the food industry and his enthusiasm. We've had the best come in to address our group, and Kevin Coupe was rated right up there.  He had our team on the edge of their chairs!" - Stew Leonard, Jr., CEO, Stew Leonard's

Constantly updated to reflect the news stories covered and commented upon daily by MorningNewsBeat, and seasoned with an irreverent sense of humor and disdain for sacred cows honed by Coupe's 30+ years of writing and reporting about the best in the business, "Good Is Not Good When Better Is Expected" will get your meeting attendees not just thinking, but asking the serious questions about business and consumers that serious times demand.

Want to make your next event unique, engaging, illuminating and entertaining?  Start here: KevinCoupe.com. Or call Kevin at 203-662-0100.
Industry Drumbeat
Just a reminder ... Jackson Jeyanayagam, CMO of Boxed, joins Tom Furphy and Kevin Coupe to talk about his company's competitive posture, unique value proposition, and focus on family-friendly values, as well as his experience as head of digital marketing at Chipotle during its food safety crisis. Plus, Tom and Kevin discuss Amazon's integration of Whole Foods, and much more, in this inaugural edition of The Innovation Conversation Podcast.

This podcast can be played below, or can be accessed and subscribed to on both iTunes and GooglePlay.


This Innovation Conversation Podcast is sponsored by ReposiTrak, and brought to you by GMDC.
Corporate Drumbeat
"Content Guy" Kevin Coupe sits down with Barry Clogan (pictured at left) - a veteran of the e-commerce wars with his share of battle scars - the 2018 National Retail Federation Big Show, to talk about how the fast evolving e-commerce segment is creating a growing chasm between retailers that "get it" and those who don't. The focus is on customer acquisition, and the importance of focusing on total customer value as opposed to sales and transactions, and the conclusion is that retailers are running out of time to make the critical moves to keep them relevant and successful.

Content Guy's Note: In the interest of full disclosure, I should note here that Barry currently is president of Retail Solutions at MyWebGrocer, but also spent five years at Tesco, where he led its online grocery rollout across eight countries. I thought his perspective would be valuable, and worth sharing with the MNB community. It was only later that MyWebGrocer stepped in and asked to sponsor it … which didn't particularly matter in terms of content, because at no point in the interview did we talk about MyWebGrocer. This is not a commercial, or even an infomercial … but I wanted to be completely transparent about it. So, enjoy…

Corporate Drumbeat
Marty Ramos, Microsoft's Chief Technology Officer for Retail, Consumer Products & Services, discusses with Tom Furphy & Kevin Coupe the "fire hose" of technology options available to retailers and how to prioritize among them. Ramos says it is all about BILL - basket size, inventory, labor and loss prevention - and making sure that technology addresses one or more of these issues. And, he talks about the retailers making the biggest, most innovative strides. Plus, Tom and Kevin talk about the challenges of the "last mile."

This podcast can be played below, or can be accessed and subscribed to on both iTunes and GooglePlay.

This Innovation Conversation Podcast is sponsored by ReposiTrak, and brought to you by GMDC.
PWS 51