Join the MNB Community.
Get a Wake Up Call each morning...
Email:
Explore the MNB Archives

From The MNB Archives
Thursday, January 25, 2018
This commentary is available as both text and video; enjoy both or either ... they are similar, but not exactly the same. To see past FaceTime commentaries, go to the MNB Channel on YouTube.

Hi, I'm Kevin Coupe and this is FaceTime with the Content Guy.

So we've spent some time this week talking about the opening of Amazon Go in Seattle, and I've had a chance to think a lot about it.

I've come to this conclusion. I don't care how innovative and technologically advanced Amazon Go is. Retailers can compete with it. Seriously.

Of course, retailers are going to have to figure out how to make their checkouts something better than the worse part of the shopping experience. They're going to have to figure out how to incentivize checkout personnel so that they're more interested in talking to the customer than to each other. They're going to have to figure out ways to create modern shopping experiences that are customer-focused, that reach to the highest common denominator, not the lowest.

When I walk out of Amazon Go, I think about Dorothy Lane Market, and it seems to me that it would have no problem competing with this store … because Dorothy Lane stands for something and offers a specific, differentiated shopping experience. Wegmans probably wouldn't have a problem. HEB probably wouldn't have a problem. But all of them - and in fact, any retailer that hopes not to have a problem competing - would take this format very seriously. They'd be anything but complacent.

That's how you compete.

It's funny. Hanging around Amazon headquarters, you see a lot of young people walking in and out. They're every gender and ethnicity you can imagine. They come by bike or public transportation, a lot of them bring their dogs to work, many carry cups of coffee and go to lunch and eat salads and go out after work and drink hand crafted beer.

But when they're at work, they're changing the world. That's hard to compete against.

You can't do business the same old way with the same old people in the same old buildings with the same old formats.

Seriously.

That's what's on my mind this morning. As always, I want to hear what is on your mind.

by Kevin Coupe

The New York Times has a story about many companies are adopting more family-friendly employment policies, in part spurred on by low unemployment rates and in part by available cash loosened by new tax laws.

"By focusing on family-friendly benefits," the <>Times writes, "companies are also catching up to the fact that family life has changed faster than workplace or public policies. In families of all income levels, it's more common for both parents to work or women to be the breadwinners, and the lack of family-friendly benefits has led to declining labor force participation as people struggle to combine work and parenthood.
Benefits like paid parental leave are a crucial factor for people, especially women, in continuing to work. Yet hourly workers, who generally have the most need for paid parental leave, have also been the least likely to get it. Only recently have more companies begun to change that."

But what the research shows is that when companies adopt more family-friendly policies, it isn't just the employees who experience the benefits. In fact, up and down the line, employees become more committed to the company, more engaged in their work, and more productive - all of which is good for the bottom line. The Times story also points out that it is best for companies when these policies are extended to low-wage employees and not just those on salary; hourly workers, it says, actually need the changes the most … and their happiness can have an impact on a business's front lines.

You can read the story here.

This is very much in line with an approach that we've been espousing around here from the beginning … that companies only are as strong as the people they have on the front lines, and that sustainable business models ought to be built around policies that demonstrate to these folks that the company wants to invest in them and their success. I'm not saying that this is easy, especially for companies with long histories of doing things a certain way. And, it gets even more challenging today, a time when companies also have to adopt innovation-oriented cultures that are critical to their survival.

But I think these two things go hand in hand, because a lot of innovation can be generated by people who traditionally have been seen as being at the bottom of the organizational chain, but who actually are connected to how things work better than those in corner offices.

Read the Times piece. Think about it.

I think it is an Eye-Opener.

The New York Post reports that Kroger "is exploring an alliance with Jack Ma's Alibaba — the China-based e-commerce giant," and that "senior Kroger executives met with senior Alibaba officials last month in China."

According to the story, "The precise topics discussed at the meeting could not be learned, but one report said the two companies have already teamed up on a deal … to speed up the integration of online and off-line sales."

NYU marketing professor Scott Galloway, author of "The Four: The Hidden DNA of Amazon, Apple, Facebook, and Google," tells the Post that he believes that any deal between the two companies "would involve two things, technology and capital, which Alibaba has in spades … Kroger has scant technology and relative to Amazon has scant capital."

The Post story provides the following analysis: "Kroger wants to sell more general merchandise like rivals Amazon, Target and Walmart — and has struggled to launch its own home delivery service, analysts noted.

"Alibaba could provide to Kroger its Alipay platform to offer customers the chance to pay for goods through an app — something it already does in its stores in China.
Also, Kroger could direct customers to the Alibaba site, where they could buy general merchandise, a source said.

"Alibaba has been trying to increase its relatively small presence in America to better compete with Amazon on a global basis, sources said."

Alibaba officials said that they meet with "hundreds of businesses around the world every day about expanding commercial relationships," and that it would be a mistake to assign the Kroger meeting any special significance. Kroger execs did not comment on the reports of the meeting.

KC's View: I have to imagine that the pace of change in retail these days is opening the doors to a lot of possible partnerships, alliances and even acquisitions that various parties never would have considered in earlier, simpler times. Everybody - or at least, the smart players - are looking for that game changing move, that secret sauce that will create the killer app, allowing them to get the upper hand, at least for awhile.

Could Alibaba and Kroger merge? I have no clue. But as I've said here before, I'm out of the "never" business.

Axios reports that a new report from the World Economic Forum and Boston Consulting concludes that "some 1.4 million Americans will lose their jobs to technological change in the next eight years, including 70 percent whose job type will just disappear. Without new skills, according to the report, 575,000 of them — 41% — will have either minuscule or no chance of finding other work. Women may be disproportionately affected."

Additional conclusions from the report:

• "Even if they do find work using their current skills, many will on average earn $8,600 less per year. These are the people who must start thinking now about what their next career might be."

• "74% of executives say they plan to use artificial intelligence to automate tasks in their workplace the next three years, and 47% say skills shortages are a key rationale … Yet only 3% intend to significantly increase investments in training in the same time period."

There is a chart that breaks out the changes by industry and demographics that you can read here.

KC's View: Scary stuff.

It is interesting to see that only three percent of executives plan to increase their training investments, especially in the context of our earlier story about companies adopting family-friendly policies.

It seems to me that these things all are of a piece … companies have to create innovative products and services by fostering s culture of innovation within the organization, and they do that in part by investing in employees and helping them adapt to new realities.

The days when a CEO could come into a company with a sledge hammer and simply pound things into shape are over. A friend of mine recently said something incredibly smart - that wise organizations know that they need to be led by people who know how to stitch together all these various facets, as opposed to pounding away at them.

That includes understanding and embracing technology, but also seeing the value of the human element. Emotional intelligence that connects with customer needs in fundamental ways is incredibly important … and great leaders will know how to integrate that even into organizations that are being transformed by technology.

The "Grub Street" column in New York magazine reports on a new investment fund designed to "back nascent food-tech companies that want to improve the hospitality industry," with possibilities ranging from "a WeWork for food preparation, to enterprise software for the restaurant industry, to new consumer food companies."

According to the story, those examples aren't random: "They're the first three types of companies in which Almanac has invested. Pilotworks rents co-working kitchen spaces in six cities, BlueCart is a 'streamlined' mobile platform for ordering restaurant supplies, and Nona Lim sells all-natural soups and bone broths at organic stores like Whole Foods."

The fund has been launched by brothers Dan Barber and David Barber, who have for almost 20 years "used their Westchester farm and restaurant to transform the food industry, from serving single-udder butter to inventing entirely new varieties of wheat."

Dan Barber argues, the story says, that "the younger generation's faith in Big Food has 'eroded' to a point where start-ups can easily poach customers, and that Almanac's financial backing will help create products that can amaze today's cynical, more health-conscious consumers."

KC's View: I tend to agree about it being a prime time to challenge big food … and it'll be interesting to see how funds like these nurture small but ambitious companies.

• The Seattle Post Intelligencer reports that the checkout-free Amazon Go store has had its first successful, albeit accidental, shoplifter - a CNBC reporter who took several items off the shelves but wasn't charged for one of them upon exiting the store.

The story notes that a New York Times reporter tried to shoplift to see if it were possible, but was charged for the item he tried to pilfer.

The CNBC reporter told Amazon Go what had happened, and was told to "enjoy the yogurt on us."

Amazon Go's vice president Gianna Puerini tells CNBC, "It happens so rarely that we didn't even bother building in a feature for customers to tell us it happened. I've been doing this a year and I have yet to get an error."

• Bloomberg is reporting that Walmart's Sam's Club division "is restructuring its product-purchasing team … the warehouse club retailer will consolidate what had been six buying roles into three: merchant, senior merchant and divisional merchandise manager. The reshuffle, effective Feb. 3, will not result in a loss of jobs."

A spokesperson says that the streamlining is designed "to give experienced employees a chance to select the most successful products."

Bloomberg notes that "the move comes less than two weeks after Sam's closed 63 locations following a review of operations at the chain, which competes against Costco Wholesale Corp. and BJ's Wholesale Club. Its parent company also is revamping its organization and cutting jobs, part of Chief Executive Officer Doug McMillon's efforts to streamline the business and better compete with Amazon.com Inc. and other rivals."

Corporate Drumbeat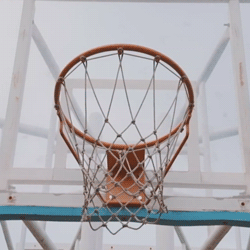 "Talent wins games, but teamwork and intelligence wins championships." -Michael Jordan

At Samuel J., we don't believe in the so-called "retail apocalypse."

"Retail self-destruction," maybe. But that only happens when companies and leaders don't adapt their stores to new competitive realities, don't create compelling customer experiences, and don't bring together exceptional talent and build extraordinary teams that can thrive and succeed even in the toughest of times.

Is this easy? Of course not. But it is achievable … especially when you have Samuel J. Associates on your team.

At Samuel J., our value never has been greater, because we understand the connection between great talent and innovative businesses. We are uniquely positioned to put together people and organizations in a way that builds expertise, cultivates leadership, and turns business challenges into business opportunities.At Samuel J, we know how to do it in a timely fashion and exceeds our clients' high expectations. And we have the winning record to prove it.

Click here to find out more.

At Samuel J. Associates, we help you find the right talent and build the right team.
...with brief, occasional, italicized and sometimes gratuitous commentary…

• Reuters reports that "Starbucks will use some of the savings from the new U.S. corporate tax cuts to give domestic employees pay raises, company stock and expanded benefits with a combined worth of more than $250 million, the company said on Wednesday. With the announcement, the world's biggest coffee chain joins companies like Walmart, Apple, Comcast, and American Airlines in sharing their tax savings with employees. Starbucks is known for giving its workers, which it calls 'partners,' more generous pay and benefits than other mass-market restaurants and retailers."

More specifically, "Starbucks said it will give hourly and salaried employees, who received pay raises in January, a second wage increase in April. It is giving additional stock grants to eligible employees on April 16. Coffee shop workers will receive a grant of at least $500 and store managers will receive $2,000 grants.

"Starting July 1, all employees will accrue paid time off to care for themselves and loved ones when they are ill. Starbucks said the national benefit was designed to match or exceed the benefits some partners were already due under existing city or state-mandated paid sick leave laws. Starbucks also expanded its parental leave policy for cafe workers, giving non-birth parents up to six weeks of paid leave when welcoming a new child."

I wonder if it makes Starbucks chairman Howard Schultz - a social liberal who has been fairly critical of Donald Trump - a little bit nuts that a tax cut supported by the Trump White House is going to help him be more generous to his employees. On the other hand, I think this is what this tax law ought to be used for … so good for Starbucks.


• The BBC reports that in the UK, Sainsbury's " is changing the way it manages its stores across the UK and scrapping some management posts," a move that could save million of pounds and result in the loss of thousands of jobs.

The story comes the same week as Tesco in the UK announced that "it was cutting 1,700 shop floor management jobs."

I understand why this is happening - the growing market share of discounters Aldi and Lidl is putting a lot of financial pressure on mainstream retailers. I just hope they're not trading effectiveness for efficiency, because inn doing so they'll be trading away what should be one of their advantages.

• Joan Toth, the founding CEO of the Network of Executive Women (NEW), has joined Simpactful, which describes itself as a consultancy "made up of highly-connected industry leaders who have delivered profitable results across many business functions and leading CPG companies and retailers," as a senior consultant. Toth will lead the organization's diversity and inclusion practice.

Content Guy's Note: Stories in this section are, in my estimation, important and relevant to business. However, they are relegated to this slot because some MNB readers have made clear that they prefer a politics-free MNB; I can't do that because sometimes the news calls out for coverage and commentary, but at least I can make it easy for folks to skip it if they so desire.

Democratic New York State Gov. Andrew M. Cuomo yesterday became the second US governor to sign an executive order challenging the net neutrality repeal recently imposed by the Federal Communications Commission (FCC).

As in the case of Montana's Gov. Steve Bullock, also a Democrat, Cuomo's order requires "state officials to purchase Internet service only from broadband companies that abide by the principles of net neutrality," according to the Washington Post story, which adds, "Although New York was not the first to adopt such procurement rules, Cuomo's decision is significant because the state is among the country's most populous. As a huge consumer of Internet service, the state government could compel broadband providers who do business with New York to abide by net neutrality, even if federal regulations do not require it. That could indirectly provide net neutrality protections to average New Yorkers."

Net neutrality is essentially defined as a policy requiting all internet providers to treat all websites equally, regardless of size. The Trump-era FCC is rolling back that requirement, saying that those rules reflected the "heavy hand" of government excess that only served to inhibit innovation and research at telecom and cable companies. Those who object to this move argue that it will mean that companies with deep pockets will be able to pay for faster access to consumers, which is not in the public interest.

The lines between the two sides of the issue has been fairly specific, with content companies like Amazon and Google favoring net neutrality, and service provider companies like Comcast, Verizon, AT&T and Time Warner lobbying for deregulation.

KC's View: As I said the other day when commenting about the Montana decision, I am in favor of net neutrality and applaud the states' challenges to the FCC. I think most retailers should be concerned about cable companies and providers being able to control internet speed.

We had a story the other day about a comparison of a Tesco Express store in London and a Gristedes store in New York City. No surprise, the Tesco won by almost every metric … though I argued that it wasn't even a fair fight because Gristedes is a miserable example of food retailing.

MNB reader Lisa Bosshard responded:

My first thought is, what comparison, with the largest UK chain vs. some small 30 store chain in NY?   If they wanted to be more authentic, then they should have compared a small format Walmart to the Tesco.  Not sure who would win, but at least it would be apples to apples, pun intended.

From another reader:

The London-NY story swept the global retailer news and I had the same reaction as you. "Not Fair, Not Relevant."




Regarding Amazon Go's speeded-up shopping experience, MNB reader Jim Huey wrote:

Kevin, can someone talk to the NFL and have them implement this technology for reffing?

Another reaction to Amazon Go:

One part of this that wasn't clear to me is how you know how much you have spent?  Unless you keep track yourself which doesn't seem convenient at all.  Before you walk out the door,  do you know how much you have spent?

I sent your article to my son who works in Virtual Reality Computer systems. He explained to me how this system works and based on his explanation, theft won't be part of the equation because you won't be able to hide the fact that you have something in your possession.

He also told me to think about the future of computers from the perspective that programmers think about it – if something that a human being does takes more than 10 seconds,  then that function can be replaced by a computer with more efficiency and lower costs.  I don't like to hear this but it is coming and we as a society need to be ready for it.

I do think that we are heading into an age where personal conversations are being so minimized that it will lead to even further disregard for human life.  (Just my opinion.) 




On the subject of changing drinking habits, MNB reader Brian Carpentier wrote:

I think you are dead-on with your view of the beer industry changes. As a now craft beer drinker, I as well have shifted over some to some very cool vodka and bourbons. For one there are no light craft beers … It has also crossed my mind in curiosity how the percentage  of change is in the beer industry in those states that legalized marijuana vs. the rest of the country.

That's a very good point … I hadn't thought about that.

From another reader, reacting to my changed drinking habits:

I too have switched from a  beer drinker to a liquor drinker. For a great budget Bourbon try Elijah Craig. You won't be sorry.

And another:

I've tasted more brands of Vodka than I'd care to admit. From Smirnoff to Stolly to Absolute to Finlandia to Skyy to Kettle One. Oops, I think I just admitted it. A few years ago I discovered Boru Irish Vodka. It is not only the best I've ever tasted, but it is about half the cost of the so-called premium brands. It's hard to find in most stores, but can always be found at Total Wine. Slainte!

Back at you.

And, from another reader:

Beer is a right of manhood.

Young men do not drink their Father's beer.  Young men want their own brand that says they are not their Father (even if they use their Father's credit card to pay for it).

Beer is as much a social statement as it is a refreshment beverage.

I actually called my 28-year-old son, Brian, last night to ask him about this, because my reaction was that what you describe is not true in our situation.

He agreed. Brian told me that when he started drinking beer at home, he drank craft beers - because that's what we had around. And he never felt the need to rebel or stake out his own ground, because he really liked the ground that I'd staked out.

Over the years, Brian's tastes have diverged from mine a bit. I like red and amber ales more than he does, and he loves IPAs more than I do. But he's also teaching me about bourbon and vodka and why Hendrick's is his favorite gin but you have to drink it with a slice of cucumber.




Finally, regarding the decision by Toys R us to close some 180 of its stores, one MNB reader made the following point:

It wasn't many months ago that the executives at Toys R Us received bonuses to entice them to stay. Now that they are closing stores are their bonuses due to be paid back? Unsuccessful companies should not be giving executives who make poor decisions bonuses. They are closing stores and store level employees will lose their jobs. Trickle down economics don't appear to be working for them and most of America.

Pay the bonuses back? Are you kidding? These clowns probably will want additional bonus money for going through the store closure process.

The Baseball Hall of Fame said yesterday that four new members have been elected to its roster - Chipper Jones, Jim Thome, Vladimir Guerrero and Trevor Hoffman. They will be inducted into the Hall this July at a ceremony in Cooperstown, New York, along with Jack Morris and Alan Trammell, who were elected by a different committee late last year.

KC's View: I'd just like to say, as a diehard New York Mets fan, that I hated Chipper Jones. He was a Met killer … it seemed that every time he came up to the plate, he'd make something happen, and the result would be a Mets loss. But that said, he was an extraordinary baseball player, and he really deserved to be elected on the first ballot.

But I'll always think of him as "Larry."

Industry Drumbeat
In this fast-paced, interactive and provocative presentation, MNB's Kevin Coupe challenges audiences to see Main Street through a constantly evolving technological, demographic, competitive and cultural prism.  These issues all combine to create an environment in which traditional thinking, fundamental execution, and just-good-enough strategies and tactics likely will pave a path to irrelevance;  Coupe lays out a road map for the future that focuses on differential advantages and disruptive mindsets, using real-world examples that can be adopted and executed by enterprising and innovative leaders.

"Kevin inspired our management team with his insights about the food industry and his enthusiasm. We've had the best come in to address our group, and Kevin Coupe was rated right up there.  He had our team on the edge of their chairs!" - Stew Leonard, Jr., CEO, Stew Leonard's

Constantly updated to reflect the news stories covered and commented upon daily by MorningNewsBeat, and seasoned with an irreverent sense of humor and disdain for sacred cows honed by Coupe's 30+ years of writing and reporting about the best in the business, "Good Is Not Good When Better Is Expected" will get your meeting attendees not just thinking, but asking the serious questions about business and consumers that serious times demand.

Want to make your next event unique, engaging, illuminating and entertaining?  Start here: KevinCoupe.com. Or call Kevin at 203-662-0100.
Industry Drumbeat
Just a reminder ... Jackson Jeyanayagam, CMO of Boxed, joins Tom Furphy and Kevin Coupe to talk about his company's competitive posture, unique value proposition, and focus on family-friendly values, as well as his experience as head of digital marketing at Chipotle during its food safety crisis. Plus, Tom and Kevin discuss Amazon's integration of Whole Foods, and much more, in this inaugural edition of The Innovation Conversation Podcast.

This podcast can be played below, or can be accessed and subscribed to on both iTunes and GooglePlay.


This Innovation Conversation Podcast is sponsored by ReposiTrak, and brought to you by GMDC.
Corporate Drumbeat
"Content Guy" Kevin Coupe sits down with Barry Clogan (pictured at left) - a veteran of the e-commerce wars with his share of battle scars - the 2018 National Retail Federation Big Show, to talk about how the fast evolving e-commerce segment is creating a growing chasm between retailers that "get it" and those who don't. The focus is on customer acquisition, and the importance of focusing on total customer value as opposed to sales and transactions, and the conclusion is that retailers are running out of time to make the critical moves to keep them relevant and successful.

Content Guy's Note: In the interest of full disclosure, I should note here that Barry currently is president of Retail Solutions at MyWebGrocer, but also spent five years at Tesco, where he led its online grocery rollout across eight countries. I thought his perspective would be valuable, and worth sharing with the MNB community. It was only later that MyWebGrocer stepped in and asked to sponsor it … which didn't particularly matter in terms of content, because at no point in the interview did we talk about MyWebGrocer. This is not a commercial, or even an infomercial … but I wanted to be completely transparent about it. So, enjoy…

Corporate Drumbeat
Marty Ramos, Microsoft's Chief Technology Officer for Retail, Consumer Products & Services, discusses with Tom Furphy & Kevin Coupe the "fire hose" of technology options available to retailers and how to prioritize among them. Ramos says it is all about BILL - basket size, inventory, labor and loss prevention - and making sure that technology addresses one or more of these issues. And, he talks about the retailers making the biggest, most innovative strides. Plus, Tom and Kevin talk about the challenges of the "last mile."

This podcast can be played below, or can be accessed and subscribed to on both iTunes and GooglePlay.

This Innovation Conversation Podcast is sponsored by ReposiTrak, and brought to you by GMDC.
PWS 53