Join the MNB Community.
Get a Wake Up Call each morning...
Email:
Explore the MNB Archives

From The MNB Archives
Monday, January 29, 2018
by Kevin Coupe

The Washington Post had a story about a new company called Cargo that has raised more than $12 million which is described as "an in-car commerce platform."

What that means, essentially, is creating a business that will turn Uber cars into small convenience stores.

According to the story, "Cargo's business model is pretty clever. The company is using Uber's available application programming interface so that a driver can sign up using their Uber credentials and then the company can track their driving habits to stock the right products. The result: junk food for the late night routes and healthy snacks for during the day. Cargo also gets a bunch of product free from food companies that want to offer up samples to potential new customers."

The Post goes on: "Drivers earn a 25 percent commission on sales plus a buck for every order, as well as tips if a rider so pleases - a revenue stream that for many earns them an additional $100 to $300 a month. Worried about restocking product? Cargo's app takes care of that problem by automatically sending drivers new products to replace their diminished supplies. All the products come shipped in a box and passengers just input the box's ID code on their phones to check out on their phones."

I have no idea if this is going to work, but it certainly is intriguing … and an Eye-Opener about how the notion of convenience is evolving. Everybody is looking for an angle, a method of defining and then serving a customer need.

The New York Times reports that the 218 cities and states that were not among the 20 finalists in Amazon's search for a second North American headquarters, or HQ2, are likely to see their efforts bear some fruit.

That's because, the Times writes, "the hundreds of applications gave Amazon a hidden benefit: free research that the company can mine when picking spots for future warehouses and satellite offices.

"Amazon asked every city and state applying for its second headquarters for details about local resources, like available talent and transit options. Local officials were also prodded for tips on local education programs and tax incentives.

"The answers - most of which have not been released publicly - essentially do Amazon's homework for it, providing valuable information that the company otherwise would have needed to dig up on its own or obtain through one-on-one negotiations."

These resources included things like educational programs focused on technical subjects and software development, initiatives designed to help military veterans move into private sector jobs, and the kind of incentives that some places might be willing to offer to land Amazon facilities.

KC's View: The thing is, Amazon knows that if it is going to dominate the so-called "last mile" to customers' doors all over the country, it is going to need a lot of facilities in a lot of places. So while HQ2 may be the pot of gold at the end of the rainbow, it is likely that there's going to be some gold scattered along the way.

Amazon, not surprisingly, isn't just going from point A to point B. It's map to success is a lot more comprehensive.

New research done by analytics firm Precima and released at the Food Marketing Institute (FMI) Midwinter Executive Conference, held at the Trump National Doral in Miami, suggests that while "three out of five shoppers would shop at one store if they could have all their needs satisfied, 19 percent typically shop at only one store each week and only seven percent allocate more than 90 percent of their weekly grocery budget to their primary store."

In other words, shoppers talk a good game when it comes to retailer loyalty, but they don't live up to their words. Which means that retailers who think their customers are loyal to them likely are kidding themselves to at least some degree.

Graeme McVie, Chief Business Development Officer at Precima, said, "Food retailers need to take a more holistic approach to loyalty than simply viewing it as the domain of the loyalty team."

What that means, the study says, is thinking "of loyalty as a comprehensive strategy based on insights gained directly from the shopper," considering "loyalty as the outcome of daily decisions across pricing, promotions, assortment, space, marketing and store operations," and going beyond "a two-tier price discount loyalty programs and provide differentiated value to shoppers."

In other research released at the Midwinter event at Trump National, Nielsen and FMI released new results from ongoing Digitally Engaged Food Shopper research, concluding that "in as few as five-seven years, 70% of consumers will be grocery shopping online. Now, the estimated $100 billion spend, which is equivalent to every U.S. household spending $850 online for food and beverage annually, will occur by 2022 or 2024."

The first year of this research first year of research predicted that consumer online food and beverage spend could reach $100 billion by 2025, but "the pace of change and adoption has far outrun initial predictions, where the pervasiveness of online engagement could cut the timeline by as much as half."

Indeed, the study points to six organizational imperatives required for omnichannel competency.

• "Integrate digital offerings  in parallel with brick-and-mortar operations."

• "Scrub master data files for discrepancies; strength in data and accuracy is a critical component to successfully support online sale efforts."

• "Integrate online and offline forecasting so the right amount of inventory is available to meet orders through either channel."

• "Bring retailer and manufacturer shopper information together into a single, comprehensive view of customer insights."

• "Optimize the management of omnichannel marketing and promotions."

• "Manage the physical shelf and its digital counterpart to create a seamless shopping experience, where consumers see the same information both on or offline."
FMI also announced a series of awards at the Trump National event:

• Oscar Gonzalez, co-president/COO, Northgate Gonzalez Market, earned the Robert B. Wegman Award for innovation and imaginative strategies.

• Jerry Garland, former president/CEO, Associated Wholesale Grocers, won the Sidney R. Rabb Award, recognizing his "commitment to the consumer, community and the industry."

• Rob Bartels, president/CEO, Martin's Super Markets, Inc., won the Glen P. Woodard, Jr. Award for government affairs advocacy.

• Robert Ling Jr., the retired president and CEO, Unified Grocers, Inc., won the Herbert Hoover Award for humanitarian service.

• Irene Rosenfeld, chairman of Mondelez International, won the William H. Albers award for commitment to trade relations and consumer service.

And, also at the Trump National conference, the FMI Foundation announced the winners of its  2017 Gold Plate Awards, which "highlight the creative ways the food industry is championing the power of family meals."

The winners, in various categories, include: Skogen's Festival Foods, SpartanNash, Kroger, Associated Wholesale Grocers, Campbell Soup, and the American Heart Association.

KC's View: The research about loyalty makes absolute sense to me … it long has been an article of faith here that most loyalty programs don't achieve what they should because they're just glorified discount programs. Companies need to find ways to demonstrate their loyalty to shoppers, and make sure they seep through every facet of their operations.

I'm also not surprised by the omnichannel research. It is a pretty good bet that this trend is going to evolve faster than most people think, and will require far more of retailers that want to survive it.

JD.com, a $68 billion Chinese e-commerce and logistics company, reportedly is planning to make a move into the US market, where it hopes to challenge Amazon and get a jump on arch-rival Alibaba. It will do so, according to a Bloomberg story, by asking Walmart- an investor in the company - for initial logistics support, and by throwing as much money as necessary at the project.

"JD's rule is that once we decide to do something we never limit the money," says founder Richard Liu, adding, "We will continue to invest until we achieve our goal."

The Bloomberg story says that JD.com plans to begin its efforts in Los Angeles "because of its enormous Chinese diaspora," and plans to begin online sales in the US by the second half of this year.

The story goes on to say that JD.com "is now seeking funds to bankroll a logistics build-up to support an international expansion. JD is in final-stage discussions to sell 15 percent of its logistics arm to Tencent Holdings Ltd. and other investors in an early fundraising round … That's a precursor to a logistics initial public offering in China or Hong Kong in about three years, Liu said, giving his most detailed outline of JD's global push to date. The company founder wants to leapfrog Alibaba Group Holding Ltd., which like JD rode an unprecedented Chinese consumer spending boom but remains largely home-bound."

JD would like half its revenues to eventually come from outside China, the story says.

Liu tells Bloomberg that "he worried about the increasing difficulty of penetrating a protectionist American market," and that "he was considering multiple options for a U.S. entry, including partnerships with local companies."

KC's View: Yikes.

There are companies out there that are dithering about how much they should invest in these sorts of initiatives, how far they should go, to what extent they should adjust traditional business models to adapt to a future that they're not all that sure of.

The lesson of this story about JD.com may be that you can't move too fast, can't invest too much, can't embrace the future too enthusiastically. Because companies like these simply want to reshape the world, and apparently are unwilling to accept any boundaries or limitations.
Business Insider has a story about how, as companies like Amazon and Starbucks test retail concepts that do not accept cash - a move that can boost efficiency, cut costs and reduce risk - it also can create problems for the seven percent of Americans, or 22 million people, who do not have a bank account.

"Most people who don't have bank accounts don't do so by choice," the story says. "It's because they lack the funds to do so, resulting in a vicious cycle in which not having a bank account has consequences — such as not being able to build credit — that result in making life more expensive. 

"The implications what going cashless could mean for the poor is emerging as an international conundrum, as the movement against cash catches on across the globe."

KC's View: I totally agree with one of the conclusions of the Business Insider piece - that "with cashless retailers on the rise, the opportunity to find fixes for unbanked Americans also grows. In fact, it could be a necessity if the US wants to protect its most vulnerable residents. If someone doesn't address the needs of unbanked Americans as retailers experiment with cash-free locations, millions could be left behind in a second-class shadow economy, using cash as the rest of the country goes digital."

Couldn't have said it better myself. The distance between the haves and the have-nots is likely to grow if the country, as a matter of public policy, does not address it.

Bloomberg reports that "Sun Basket, a premium meal-kit service backed by billionaire Paul Allen and the consumer-product giant Unilever, has raised $57.8 million, overcoming investor pessimism fueled by the struggles of competitor Blue Apron Holdings Inc … The company, which tailors meal kits to vegan, paleo and other specialty diets, saw revenue almost quadruple in 2017, recently hitting an annual rate of roughly $275 million."

While Blue Apron has annual revenues in excess of $900 million, it "is unprofitable and has been weighed down by operational issues and high marketing costs, raising questions about the viability of the industry," the story says.

KC's View: The Blue Apron debacle gets a lot of attention, but I don't think it signifies an inevitable death of this category. There are so many different ways to approach this business that some are going to succeed … and I think the basic concept makes too much sense not to be sustainable.

The New Yorker has a piece that links Amazon's purchase of Whole Foods, acquisition of the Kiva robotics firm, and opening of its checkout-free Amazon Go store, and concludes that "Jeff Bezos's vision for the future of the retail industry is fully on display—and it's a vision that involves very few actual human workers. What Bezos has created has implications for economists, employers, and policymakers, and will surely fuel the debate about automation and the future of work."

You should check it out here.

Corporate Drumbeat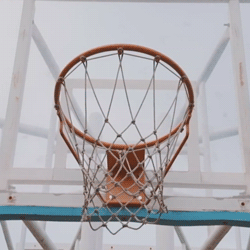 "Talent wins games, but teamwork and intelligence wins championships." -Michael Jordan

At Samuel J., we don't believe in the so-called "retail apocalypse."

"Retail self-destruction," maybe. But that only happens when companies and leaders don't adapt their stores to new competitive realities, don't create compelling customer experiences, and don't bring together exceptional talent and build extraordinary teams that can thrive and succeed even in the toughest of times.

Is this easy? Of course not. But it is achievable … especially when you have Samuel J. Associates on your team.

At Samuel J., our value never has been greater, because we understand the connection between great talent and innovative businesses. We are uniquely positioned to put together people and organizations in a way that builds expertise, cultivates leadership, and turns business challenges into business opportunities.At Samuel J, we know how to do it in a timely fashion and exceeds our clients' high expectations. And we have the winning record to prove it.

Click here to find out more.

At Samuel J. Associates, we help you find the right talent and build the right team.
...with brief, occasional, italicized and sometimes gratuitous commentary…

• Business Insider reports that Walmart is being sued by a Los Angeles customer who charges racial discrimination because, she says, the retailer segregates HBC products for African-Americans by locking them up in cabinets.

"We're sensitive to this situation and also understand, like other retailers, that some products such as electronics, automotive, cosmetics and other personal care products are subject to additional security. Those determinations are made on a store-by-store basis using data supporting the need for the heightened measures," a Walmart spokesperson said, responding to the suit.

I'm just guessing here, but I have a feeling that this response isn't going to make the plaintiff feel any better.

...with brief, occasional, italicized and sometimes gratuitous commentary…

• The Washington Post has a story about how the Santa Clara Department of Environmental Health in California has launched an investigation into the delivery of fresh pork to a 99 Ranch Market there: "Two men, dressed in yellow coats, were pushing oversize shopping carts filled with raw, unwrapped meat into the store — presumably for sale. In both carts, the meat was piled high, topped with unwrapped pork legs that jutted out into the open air."

The delivery was caught on camera, by a customer with a cellphone. The pictures were posted online. They got a lot of attention.

A representative for 99 Ranch Market said that all the meat from that delivery has been thrown out, and that the company has filed a complaint against the vendor.

That vendor, Jim's Farm Meat of Winton, California, said that this is not the way its meat typically is delivered, and that the two men in the photos have been fired.


• The New York Times has a story about how, when French supermarket chain Intermarché decided to sell Nutella spread at 70 percent off, "scenes grew so heated in one store in Ostricourt, in the north of France, that the police had to be called.

"Videos on social media showed shoppers stamping on each other and shouting as they tried to snag the jars at the discounted price of 1.41 euros, or about $1.75. Some stores resorted to restricting sales to one jar per person, with several quickly running out of stock and having to turn away customers."

C'est la vie.

• The Boston Globe reports that Staples CEO Shira Goodman is leaving the company "less than a year after private equity firm Sycamore Partners acquired control" of the company.

The company says that a new CEO will be named shortly.

Ingvar Kamprad, a Swedish entrepreneur who at age 17 began a small mail order business that eventually turned in Ikea, which has more than 350 stores worldwide and annual sales of more than $47 billion, passed away over the weekend at his home in Sweden. He was 91.

The New York Times obit is fascinating. This was one complex guy - one of the world' richest men, with enormous ambition, an ongoing problem with alcoholism, and a early dalliance with fascism.

KC's View: I have no idea what the funeral arrangements will be. But I'm pretty sure they will involve a casket that is harder to put together than the instructions would suggest.


• In the Australian tennis Open this weekend, Caroline Wozniacki won the women's singles title, defeating Simona Halep 7-6 (2), 3-6, 6-4. It was Wozniacki's first major singles title, earned after more than a decade of play and successful tennis that had, nonetheless, left her without that one accomplishment on her resume.

And Roger Federer defeated Marin Cilic, 6-2, 6-7 (5), 6-3, 3-6, 6-1 to win the men's singles championship, making him at age 36 the oldest man to win the Open since Ken Rosewall, in 1972. It was Federer's third Grand Slam singles title in 12 months and 20th overall, and continued a remarkable run of success for an athlete his age.
Industry Drumbeat
In this fast-paced, interactive and provocative presentation, MNB's Kevin Coupe challenges audiences to see Main Street through a constantly evolving technological, demographic, competitive and cultural prism.  These issues all combine to create an environment in which traditional thinking, fundamental execution, and just-good-enough strategies and tactics likely will pave a path to irrelevance;  Coupe lays out a road map for the future that focuses on differential advantages and disruptive mindsets, using real-world examples that can be adopted and executed by enterprising and innovative leaders.

"Kevin inspired our management team with his insights about the food industry and his enthusiasm. We've had the best come in to address our group, and Kevin Coupe was rated right up there.  He had our team on the edge of their chairs!" - Stew Leonard, Jr., CEO, Stew Leonard's

Constantly updated to reflect the news stories covered and commented upon daily by MorningNewsBeat, and seasoned with an irreverent sense of humor and disdain for sacred cows honed by Coupe's 30+ years of writing and reporting about the best in the business, "Good Is Not Good When Better Is Expected" will get your meeting attendees not just thinking, but asking the serious questions about business and consumers that serious times demand.

Want to make your next event unique, engaging, illuminating and entertaining?  Start here: KevinCoupe.com. Or call Kevin at 203-662-0100.
Industry Drumbeat
Just a reminder ... Jackson Jeyanayagam, CMO of Boxed, joins Tom Furphy and Kevin Coupe to talk about his company's competitive posture, unique value proposition, and focus on family-friendly values, as well as his experience as head of digital marketing at Chipotle during its food safety crisis. Plus, Tom and Kevin discuss Amazon's integration of Whole Foods, and much more, in this inaugural edition of The Innovation Conversation Podcast.

This podcast can be played below, or can be accessed and subscribed to on both iTunes and GooglePlay.


This Innovation Conversation Podcast is sponsored by ReposiTrak, and brought to you by GMDC.
Corporate Drumbeat
"Content Guy" Kevin Coupe sits down with Barry Clogan (pictured at left) - a veteran of the e-commerce wars with his share of battle scars - the 2018 National Retail Federation Big Show, to talk about how the fast evolving e-commerce segment is creating a growing chasm between retailers that "get it" and those who don't. The focus is on customer acquisition, and the importance of focusing on total customer value as opposed to sales and transactions, and the conclusion is that retailers are running out of time to make the critical moves to keep them relevant and successful.

Content Guy's Note: In the interest of full disclosure, I should note here that Barry currently is president of Retail Solutions at MyWebGrocer, but also spent five years at Tesco, where he led its online grocery rollout across eight countries. I thought his perspective would be valuable, and worth sharing with the MNB community. It was only later that MyWebGrocer stepped in and asked to sponsor it … which didn't particularly matter in terms of content, because at no point in the interview did we talk about MyWebGrocer. This is not a commercial, or even an infomercial … but I wanted to be completely transparent about it. So, enjoy…

Corporate Drumbeat
Marty Ramos, Microsoft's Chief Technology Officer for Retail, Consumer Products & Services, discusses with Tom Furphy & Kevin Coupe the "fire hose" of technology options available to retailers and how to prioritize among them. Ramos says it is all about BILL - basket size, inventory, labor and loss prevention - and making sure that technology addresses one or more of these issues. And, he talks about the retailers making the biggest, most innovative strides. Plus, Tom and Kevin talk about the challenges of the "last mile."

This podcast can be played below, or can be accessed and subscribed to on both iTunes and GooglePlay.

This Innovation Conversation Podcast is sponsored by ReposiTrak, and brought to you by GMDC.
PWS 52