Join the MNB Community.
Get a Wake Up Call each morning...
Email:
Explore the MNB Archives

From The MNB Archives
Tuesday, January 30, 2018
by Michael Sansolo

There's a common misconception that there are such things as "born" leaders, winners and otherwise. There are many traits we are born with, but business success isn't one of them.

There's probably no better lesson of this than one from the peerless comedian Rodney Dangerfield. Dangerfield, who died in 2004, was inexplicably the subject of an article - an appreciation, really - in the New York Times. It is must reading for anyone who doubts that hard work and diligence can be essential building blocks of success.

Dangerfield, who at the peak of his career was as popular a comedian as we had in the US, had to overcome a major handicap for his career. That was, he had no natural gifts as a comedian. Let's remember that comedy is an extremely difficult challenge. As many actors have famously said, "Dying is easy, comedy is hard."

Dangerfield lacked all the key elements of comedic success and for that reason his career took a long time developing. But he made it and made it big thanks to two things: first, his diligence in understanding and honing his craft and his willingness to endure a long and hard path to success. Once he did that, he became stunningly funny.

(Let's have a quick aside here for younger members of the MNB audience who have no idea what fossil I'm talking about here. First, read the Times article about Dangerfield. Second, Google Dangerfield's zany one-liners. And third, check out the movies Caddyshack and Back to School, both of which feature Dangerfield and offer moments of comic genius. Just please don't try to do a triple Lindy. Please!)

But here's what Dangerfield's career can remind you as the Times article lays clear. Diligence and effort can help you overcome tremendous hurdles on the path to success. In Dangerfield's case, he worked tirelessly to understand the elements of a great joke; reverse engineered that and then built his career by turning that knowledge into a weapon of mass laughter.

It's a strange yet timely lesson at the moment traditional businesses are struggling with the ridiculous pace and amount of change. We're all learning new skills as we go. None of us were born with knowing how to employ social media to build customer loyalty, so we have to examine those who do, learn from their successes and failures and then rebuild it to suit ourselves.

It might just be worth respecting Rodney Dangerfield in a brand new way to help us learn that lesson. As the author of the Times piece suggests, there is no "sweeter revenge" after "years of getting no respect than achieving quantifiable perfection."


Michael Sansolo can be reached via email at msansolo@morningnewsbeat.com . His book, "THE BIG PICTURE: Essential Business Lessons From The Movies," co-authored with Kevin Coupe, is available on Amazon by clicking here. And, his book "Business Rules!" is available from Amazon by clicking here.

by Kevin Coupe

Amazon will be advertising this Sunday during Super Bowl LII, and the company has released a teaser ad just to whet everybody's appetite.

It looks great. You can watch it at left.

The set up is simple: What happens if Alexa loses her voice? (I presume, from the teaser, that we're going to get quick takes of various celebrities replacing her. The genius will be in how they execute the concept … there has to be at least one "how did they get that person?" moment.)

There are two things that I could point out about the teaser.

First, that Jeff Bezos - Amazon's CEO/founder - plays a prominent role. It says something about his growing public profile that he's willing to do it. (And he's great.)

Second, note that the only city mentioned in the teaser is Austin, Texas. Could this be a hidden clue about where Amazon plans to put its HQ2?

Just asking. (Though to be fair, I could be overthinking this…)

The New York Times this morning reports that Amazon, Berkshire Hathaway and JPMorgan Chase announced plan to "form an independent health care company to serve their employees in the United States."

According to the story, the initial focus of the collaboration will be the use of "technology to provide simplified, high-quality health care for their employees and their families, and at a reasonable cost. They said the initiative, which is in the early planning stages, would be a long-term effort 'free from profit-making incentives and constraints'."

Other than that, details are sketchy, but the Times notes that "the partnership brings together three of the country's most influential companies to help improve a health care system that other companies have tried and failed to change."

In a prepared statement, Amazon founder/CEO Jeff Bezos says, "The health care system is complex, and we enter into this challenge open-eyed about the degree of difficulty. Hard as it might be, reducing health care's burden on the economy while improving outcomes for employees and their families would be worth the effort. Success is going to require talented experts, a beginner's mind, and a long-term orientation."

KC's View: And, as Bezos also likes to say, it isn't an experiment if you know how it is going to turn out.

The other interesting part of this is that Amazon long has been said to be interested in making its next big move into healthcare. Inevitably, there will be learnings from this collaboration that Amazon may be able to apply to its own efforts. Or, maybe there is a way to expand this collaboration beyond the boundaries of these three companies' employees.

I know this. If I were in the traditional healthcare business, I'd be a little nervous right now. Because some big time disruption may be right around the corner.

Bezos also likes to say that "your margin is my opportunity." When I put that comment within the context of the broader statement that the new collaboration will be "free from profit-making incentives and constraints," well, I get chills.

The Orlando Sentinel reports that Publix plans to open a new, small-format store in Longwood, Florida, that will be "focused on delivery, taking aim at growing competition from Walmart and Amazon."

According to the story, the store will be "less than 30,000 square feet," will "serve the large surrounding residential neighborhoods," but also will "have some kind of specialized pick-up area for delivery services. It may also have some focus on Publix's niche GreenWise brand, as a store focused more on organic and natural products and competing head-to-head with Whole Foods and Trader Joe's."

Publix has not commented on the story.

KC's View: While Publix has been growing geographically, expanding up the east coast as far as Virginia, it also has been under pressure to improve its e-commerce and delivery offerings. It seems to me that one of the challenges to Publix is cultural - the company long has seen its people and its physical stores as being its primary points of differentiation, and I'm not entirely sure it is comfortable with the e-commerce revolution. It has tried e-commerce in fits and starts, and most recently has been working with Shipt and Instacart.

It would require a much bigger investment and commitment, but it seems to me that if Publix wants its e-commerce efforts to be in synch with its cultural imperatives, it may have to take on more of these functions itself. It may be that this new store is the start of the process. I hope so.

Bloomberg has a piece suggesting that if Kroger, as has been widely speculated, indeed is considering various sorts of alliances or deals with the likes of Alibaba, Boxed, and Overstock, then it is "making the right call."

The reason? Well, the basic premise of the analysis is that Kroger's existing turnaround plan - dubbed Kroger Restock - may not be enough for the current competitive climate.

"Initiatives such as greater personalization and localized merchandise selection are fine ideas," the analysis says. "But they are the kind of plans that will merely allow Kroger to keep up with what rivals are already doing, rather than sprint ahead of them. And even though Amazon.com Inc. hasn't done much yet with its acquisition of Whole Foods Market, that tie-up was a wake-up call to grocers: A sector that has largely been shielded from the threat of e-commerce is going to start feeling some pain."

Kroger, the story says, "should be trying to find an e-commerce deal -- be it with Boxed or Overstock or another target -- that does for its grocery empire what the $3.3 billion acquisition of Jet.com did for Wal-Mart Stores Inc … the real value of that tie-up has been that it was a turning point for Walmart's entire digital operation. Jet founder Marc Lore has pushed the whole apparatus to move faster and more creatively, and that has helped fuel Walmart's recent hot streak."

The Bloomberg piece suggests that Boxed is the better acquisition target for Kroger: "Boxed has grown explosively since it launched in 2013 and it has been on the leading edge of fulfillment-center innovation. Plus, both Boxed and Kroger heavily focus on consumer-packaged goods, so it's easy to see how they could help each other. Boxed founder Chieh Huang brings the innovative thinking and startup-style hustle, while Kroger has scale. And buying Boxed would help keep it out of the hands of Amazon, another suitor which also has held takeover discussions with the company."

The Wall Street Journal reports that Walmart "plans to ask suppliers to deliver more goods to warehouses exactly on time or face fines, another step in the retailer's efforts to keep inventory low and shelves stocked as it battles with Amazon.com Inc.

"At an annual conference for suppliers this week, Wal-Mart executives plan to announce that large suppliers need to deliver full orders within a specified one- or two-day window 85% of the time or face a fine of 3% of the cost of delayed goods … Previously, suppliers had to hit a 75% threshold to avoid fines. For smaller suppliers the on-time threshold will move to 50%, up from 33%. The change will take effect in April."

KC's View: As retailers seek ways to be more efficient, it is inevitable that they're going to put the screws to their suppliers.

It seems to me that this will lead to the survival of the biggest - because the smaller you are, the less leverage you'll have to make demands of suppliers. Which means, I think, that the smaller you are, the more you have to focus on creating differential advantages that have less to do with the boxes that come in the back door, and more to do with the compelling shopping experience that greets shoppers who walk in the front door.

Bloomberg reports that Amazon is expanding a service it calls FBA Onsite - previously known as "seller flex" - as a way of quickening delivery times from third party merchants to shoppers without actually holding the products in its own warehouses - while at the same time disintermediating traditional shipping companies such as FedEx and UPS.

Essentially, the Bloomberg article says, Amazon's goal is to entice third party merchants - using "lower delivery costs, logistics software, warehouse inspections and recommendations" as a carrot - to hold the merchandise themselves until it is ordered by a customer.

Then, the story says, "Amazon will oversee pickup of packages from warehouses of third-party merchants selling goods on Amazon.com and the delivery to customers' homes, work that is now often handled by UPS and FedEx. Amazon could still use these couriers for delivery, but the company will decide how a package is sent instead of leaving it up to the seller. Handling more deliveries itself would give Seattle-based Amazon greater flexibility and control over the last mile to shoppers' doorsteps, let it save money through volume discounts and help avoid congestion in its warehouses by keeping merchandise in the outside sellers' own facilities."

Amazon has long offered what it has called "Fulfillment by Amazon" to the third party merchants that represent roughly half the products sold on its site. But the story suggests that as popular an option as this has been, that popularity has tom some degree overwhelmed its own facilities, and so it makes sense to come at the problem from another direction.

This program started as a pilot last fall, and now is being expanded.

KC's View: While Amazon may be giving up the fees it would have received for handling these items and processing them through its facilities, the anticipation is that shorter delivery times will result in happier customers, that happier customers will result in happier third party merchants, and that this will all add up to an expanded ecosystem that plays to Amazon's ultimate advantage.

That's a key insight into the Amazon approach, I think. Problems and opportunities are not look at inside a vacuum, but rather in a more holistic way - they are seen first in terms of how they impact the customer, and second in terms of how the solutions to these problems fit into an enormous jigsaw puzzle the outline of which is only beginning to come into focus.

Corporate Drumbeat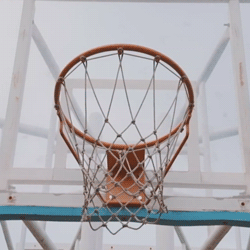 "Talent wins games, but teamwork and intelligence wins championships." -Michael Jordan

At Samuel J., we don't believe in the so-called "retail apocalypse."

"Retail self-destruction," maybe. But that only happens when companies and leaders don't adapt their stores to new competitive realities, don't create compelling customer experiences, and don't bring together exceptional talent and build extraordinary teams that can thrive and succeed even in the toughest of times.

Is this easy? Of course not. But it is achievable … especially when you have Samuel J. Associates on your team.

At Samuel J., our value never has been greater, because we understand the connection between great talent and innovative businesses. We are uniquely positioned to put together people and organizations in a way that builds expertise, cultivates leadership, and turns business challenges into business opportunities.At Samuel J, we know how to do it in a timely fashion and exceeds our clients' high expectations. And we have the winning record to prove it.

Click here to find out more.

At Samuel J. Associates, we help you find the right talent and build the right team.
The Washington Post has a story about how "few Americans probably realize how much the affordability" of the classic burger and fries depends on the the North American Free Trade Agreement (NAFTA), the future of which is being negotiated by the Trump administration, which has expressed its general dissatisfaction with the deal.

"French fries from Canada. Tomatoes from Mexico. Beef sourced from a supply chain that crosses all three countries. When it comes to dinner, there's plenty at stake," the story says … and you can read it here.

• The Wall Street Journal writes that the decision by Walmart to close down 63 Sam's Club stores - and convert ten of them to e-commerce distribution facilities - isn't just "a result of retail's rapid shift online, but (is) part of a strategy pivot by new Sam's Club Chief Executive John Furner to turn what has long been Wal-Mart's underperforming sibling into a retailer that can rival its most successful competitor, Costco."

According to the story, "Sam's Club hopes that by strategically closing underperforming stores, it can fine-tune its focus on stores that are driving higher profits, especially those that serve a higher-income clientele.
Under Mr. Furner Sam's Club plans to target a single demographic: families with children and annual incomes between $75,000 and $125,000. The new target came into focus after Sam's built an internal team and hired consultants from Bain & Co. to review purchasing behavior, discovering many shoppers classified as small-business buyers actually bought more products for their homes."

The Journal writes that targeting higher-income shoppers hardly is a new idea for Sam's Club, but that frequent management changes and a lack of strategic focus hindered the retailer's ability to deliver on its expectations.

• CNBC reports that "Casey's General Stores, under pressure from activist investor JCP Investment Management, has submitted an initial bid for Kroger's roughly $2 billion convenience-store business … Casey's, which is working with an investment bank, is one of several parties looking to buy the stores and may not ultimately be the victor. Final offers in the sale process are due in early February, the sources said."

Kroger said last year that it was exploring strategic alternatives for its c-store chain.


• JAB Holding Co,, owner of Keurig Green Mountain, said yesterday that it will pay more than $21 billion to acquire Dr Pepper Snapple Group, a move that will combine brands like Green Mountain Coffee, 7UP, Snapple and Sunkist under one corporate roof.

Reuters reports that the "companies expect $600 million in cost-savings, and see opportunities to expand the business such as by selling coffee in bottles and in vending machines. Dr Pepper's direct-to-store delivery model will be complemented by Keurig's online presence and relationships with major supermarket chains." And, "bulking up is a way to boost efficiency in the business at a time when soft drink sales are falling as consumers cut down on sugar."

• J. Alexander "Sandy" Douglas, the recently retired president of Coca-Cola's North American division, has been named CEO of Staples.


* Scott Huff, most recently Executive Vice President of Walmart's Consumables and Health & Wellness divisions and an almost quarter-century veteran of the company, has joined the Simpactful consultancy as a senior consultant.

The composer who created the music that went along with two of the best songs in musical history passed away at age 91 over the weekend.

His name was John Morris, and he contributed the scores for films that included The Twelve Chairs, Silent Movie, High Anxiety, History of the World Part I, To Be or Not To Be, Spaceballs, Life Stinks, and The Elephant Man (all Mel Brooks movies), as well as The In-Laws and Dirty Dancing.

But his two best compositions, written with Brooks, included the lyrics:

"And now it's...
Springtime for Hitler and Germany
Deutschland is happy and gay!
We're marching to a faster pace
Look out, here comes the master race!
Springtime for Hitler and Germany
Rhineland's a fine land once more!
Springtime for Hitler and Germany
Watch out, Europe
We're going on tour!

(From The Producers)

and…

"He rode a blazing saddle
He wore a shining star
His job to offer battle
To bad men near and far
He conquered fear and he conquered hate
He turned our night into day
He made his blazing saddle
A torch to light the way."

(From Blazing Saddles)

KC's View: Try to get through today without singing or humming those songs. I've been doing it since I read his obit…

Industry Drumbeat
In this fast-paced, interactive and provocative presentation, MNB's Kevin Coupe challenges audiences to see Main Street through a constantly evolving technological, demographic, competitive and cultural prism.  These issues all combine to create an environment in which traditional thinking, fundamental execution, and just-good-enough strategies and tactics likely will pave a path to irrelevance;  Coupe lays out a road map for the future that focuses on differential advantages and disruptive mindsets, using real-world examples that can be adopted and executed by enterprising and innovative leaders.

"Kevin inspired our management team with his insights about the food industry and his enthusiasm. We've had the best come in to address our group, and Kevin Coupe was rated right up there.  He had our team on the edge of their chairs!" - Stew Leonard, Jr., CEO, Stew Leonard's

Constantly updated to reflect the news stories covered and commented upon daily by MorningNewsBeat, and seasoned with an irreverent sense of humor and disdain for sacred cows honed by Coupe's 30+ years of writing and reporting about the best in the business, "Good Is Not Good When Better Is Expected" will get your meeting attendees not just thinking, but asking the serious questions about business and consumers that serious times demand.

Want to make your next event unique, engaging, illuminating and entertaining?  Start here: KevinCoupe.com. Or call Kevin at 203-662-0100.
Industry Drumbeat
Just a reminder ... Jackson Jeyanayagam, CMO of Boxed, joins Tom Furphy and Kevin Coupe to talk about his company's competitive posture, unique value proposition, and focus on family-friendly values, as well as his experience as head of digital marketing at Chipotle during its food safety crisis. Plus, Tom and Kevin discuss Amazon's integration of Whole Foods, and much more, in this inaugural edition of The Innovation Conversation Podcast.

This podcast can be played below, or can be accessed and subscribed to on both iTunes and GooglePlay.


This Innovation Conversation Podcast is sponsored by ReposiTrak, and brought to you by GMDC.
Corporate Drumbeat
"Content Guy" Kevin Coupe sits down with Barry Clogan (pictured at left) - a veteran of the e-commerce wars with his share of battle scars - the 2018 National Retail Federation Big Show, to talk about how the fast evolving e-commerce segment is creating a growing chasm between retailers that "get it" and those who don't. The focus is on customer acquisition, and the importance of focusing on total customer value as opposed to sales and transactions, and the conclusion is that retailers are running out of time to make the critical moves to keep them relevant and successful.

Content Guy's Note: In the interest of full disclosure, I should note here that Barry currently is president of Retail Solutions at MyWebGrocer, but also spent five years at Tesco, where he led its online grocery rollout across eight countries. I thought his perspective would be valuable, and worth sharing with the MNB community. It was only later that MyWebGrocer stepped in and asked to sponsor it … which didn't particularly matter in terms of content, because at no point in the interview did we talk about MyWebGrocer. This is not a commercial, or even an infomercial … but I wanted to be completely transparent about it. So, enjoy…

Corporate Drumbeat
Marty Ramos, Microsoft's Chief Technology Officer for Retail, Consumer Products & Services, discusses with Tom Furphy & Kevin Coupe the "fire hose" of technology options available to retailers and how to prioritize among them. Ramos says it is all about BILL - basket size, inventory, labor and loss prevention - and making sure that technology addresses one or more of these issues. And, he talks about the retailers making the biggest, most innovative strides. Plus, Tom and Kevin talk about the challenges of the "last mile."

This podcast can be played below, or can be accessed and subscribed to on both iTunes and GooglePlay.

This Innovation Conversation Podcast is sponsored by ReposiTrak, and brought to you by GMDC.
Responding to yesterday's story about how a cashless economy could impact the seven percent of the country that is unbanked, one MNB reader wrote:

7% ??  I would think the concern should be more for the companies that lose money from all the people that don't pay their credit card bills, and will now be able to spend undeterred towards their credit limits. 
Now that's a crisis to be concerned about.

Plus, if you are still using your debit card linked to your bank account for purchases, you are being foolish.  Did someone say Target, Delhaize, etc.

From another:

What about those of us that like to take $1.25 out of our pocket and just pay for something? Are we really becoming a burden to society? And how about merchants like my wife's small independent bookstore that are faced with the financial burden of paying fees for a $1.00 purchase?



We had a piece yesterday about a startup that is trying to turn Uber cars into small, mobile convenience stores, offering food for sale to passengers using the service.

A couple of MNB readers had the same reaction.

One wrote:

It'll work until drivers get tired of vacuuming up Cheetos crumbs and picking up candy wrappers off the floor.

And another wrote:

The TV ad for lunch bags, where the young girl opens up a bag of chips they all come flying out, comes to mind.  Or the rider before you left that half eaten candy bar on the seat for you to sit on. 

I see trouble, yes I say trouble, with a capital T right here….

I do love a good "Music Man" reference.



Yesterday, commenting on the death of Ingvar Kamprad, the founder of Ikea, at age 91, I wrote:

I have no idea what the funeral arrangements will be. But I'm pretty sure they will involve a casket that is harder to put together than the instructions would suggest.

One MNB reader commented:

I know you'll take some heat over the casket comment, but having assembled a few IKEA tables, chairs and cabinets in my time, I got a kick out of it. 
 
On the plus side, I have a fine collection of hex wrenches now.

Surprisingly, I got no blowback from that crack. I think you're all getting used to me…
PWS 51