Join the MNB Community.
Get a Wake Up Call each morning...
Email:
Explore the MNB Archives

From The MNB Archives
Wednesday, January 31, 2018
by Kate McMahon

The juxtaposition was jarring. The earnest commercial touting the improved childproof packaging for Tide Pods aired at about 7:15 a.m. on the "CBS Morning News." Ten minutes later, Tide Pods were back on screen – this time in a disturbing report about teenagers across the nation biting into the toxic detergent packets and posting their "Tide Pod Challenge" videos on social media.

Cringe-worthy clips of dare takers popping the brightly-colored detergent pods in their mouths – then gagging or coughing - have been exploding on YouTube, Facebook and Twitter for months. But the dangerous craze became mainstream news January 16th when the American Association for Poison Control Centers released alarming statistics about the trend.

The association said it was aware of at least 39 cases where people between the ages of 13 and 19 had "intentional exposure" to single-load laundry detergent packets in the first 15 days of the new year. By January 22 that number was up to 86 – compared to 53 cases reported for all of 2017. This week, the number of intentional exposures for that age group jumped to 134. Potential effects from misuse include: seizures, pulmonary edema, respiratory arrest, coma, and even death.

Let's face it. Kids have been pulling stupid and dangerous stunts forever. But social media has radically upped the ante – the more outrageous the antic, the more clicks and views on YouTube or Facebook.

While the 2014 Ice Bucket Challenge that raised more than $200 million worldwide to fight Lou Gehrig's disease (ALS) illustrated the positive power of social media, the current Tide Pod Challenge exemplifies all of the negatives.

So what does the maker of Tide, the nation's leading laundry detergent, do to combat this so-called "challenge"? Particularly amid calls that the Procter & Gamble brand yank Tide Pods from the shelves until the packaging can be changed? And reports that at least two Walmarts in California are placing Tide Pods in a locked glass case?

Tide is facing it head on, with an assist from New England Patriots' superstar tight end Rob Gronkowski, YouTube, Facebook, Amazon, Twitter and the nation's consumer protection agencies.

The colorful and often-controversial Gronkowski had appeared in a Tide ad last year, so Tide was wise to tap him for a Public Service Announcement airing on social media. When asked: "Hey, Gronk, is eating Tide Pods ever a good idea?" His response: "NO NO NO NO NO. … What the heck is going on, people? Use Tide Pods for washing, not eating. Do not eat." (It has almost 10 million views on Twitter.)

Google, which owns YouTube, and Facebook announced they would take down any video clips showing users biting into the laundry packets, citing policies to prohibit content encouraging dangerous activities that have an inherent risk of physical harm. Amazon said it would delete any online comments referring to the taste of a laundry packet product.

When the innovative Tide Pods were first introduced six years ago, there was immediate concern about toddlers being drawn to the candy-colored packets and ingesting them. The Consumer Product Safety Commission said eight deaths were linked to laundry detergent packet ingestion from 2012 through 2017. Two were children and six were adults with cognitive impairment. In response, Tide coated the pods with a bitter taste and implemented "Child-Gard" packaging.

In this case, I think Tide has done a good job following three tenets of brand crisis management outlined by Wharton School marketing professor Americus Reed in a recent podcast: "You have to validate concerns. You have to show action. And you have to control the narrative."

Going forward, Tide must continue to be proactive, responding to concerns on social media (including advising people to call their local poison control center or physician if needed) and working with consumer groups and educators to reach young people directly.

Sara Stickler, executive director of the Alliance for Consumer Education, stressed the importance of peer-to-peer influence. "Teens listen better to each other than they do authority figures. We need them to say to their friends: 'This is dangerous. It's not funny. It's very serious.' "

Noting that inhalant abuse by teenagers has long been a problem, Stickler added: "There are 1,400 different products kids can abuse. The best solution is education and awareness."

I checked out the packaging on single load detergent packets – Tide Pods, Gain Flings, All Mighty Pacs and Persil ProClean – at my local supermarket. All featured bold warnings (HARMFUL IF PUT IN MOUTH OR SWALLOWED) and symbols on the front. Which begs the question: Should Tide and its competitors stamp "Do not eat" or print on poison symbol on each individual product?

Maybe. It would be one more way for P&G to show action and determine the narrative.

Comments? Send me an email at kate@morningnewsbeat.com .

by Kevin Coupe

We've had continued discussion here on MNB about the issue of net neutrality. Some background…

Net neutrality is essentially defined as a policy requiting all internet providers to treat all websites equally, regardless of size. The Trump-era Federal Communications Commission (FCC) is rolling back that requirement, saying that those rules reflected the "heavy hand" of government excess that only served to inhibit innovation and research at telecom and cable companies. Those who object to this move argue that it will mean that companies with deep pockets will be able to pay for faster access to consumers, which is not in the public interest.

Despite the FCC moves, the debate is not over. Governors of two states - Steve Bullock of Montana and Andrew Cuomo of New York - have signed orders that challenge the net neutrality rollback by mandating that their state officials and offices purchase Internet service only from broadband companies that abide by the principles of net neutrality.

And now Burger King has gotten into the act, producing a short video (above left) that advocates for net neutrality regulations by using the price of a Whopper as a metaphor. It is very funny, very clever … and an Eye-Opener.

Amazon announced yesterday that its Treasure Trucks "will pop up at various Whole Foods Market locations across the country with new offers and incentives."

The company describes its Treasure Truck as handpicking and stocking "new, trending, local, or delicious items," and then cruising around a community "spreading joy for everyone with a smartphone and an appetite for fun."

For example, "Customers who purchase the Instant Pot from the Treasure Truck through the Amazon App will be treated to a $10 off $40 purchase coupon at Whole Foods Market. And for some culinary inspiration, customers will receive recipes from Feed Your Resolution influencer, author and creator of Nom Nom Paleo Michelle Tam. Customers can stop by for some Treasure Truck fun, pick up their Instant Pot order, coupon, and recipe cards."

And then, Amazon hopes, those customers will go into the Whole Foods store and buy the products for which they have received coupons … and more.

Amazon says that "customers can sign up for offer-day notifications to be among the first to find out #WhatsOnTheTruck in their city." GeekWire notes that "after staying close to home for more than a year, Amazon's Treasure Trucks now roll around 25 markets across the U.S. Amazon didn't say if the new tie-in with Whole Foods will lead to further expansion of the Treasure Truck program or which of the 470 Whole Foods stores the trucks will go to."

KC's View: These are the kinds of things that I think we can expect more of from Amazon, as it seeks to infuse a little of its own entrepreneurial secret sauce into the Whole Foods universe. It is very smart, and can create a different kind of organic excitement.

Variety has a story about how the likes of Amazon, Facebook, Twitter, YouTube, Verizon and Yahoo, having purchased nonexclusive rights to rebroadcast a number of sports events, now seem to have ambitions to snatch up exclusive rights to many of these sports and events.

"While the scale of their ambitions is unclear," Variety writes, "some of the tech giants certainly have pockets deep enough to easily bid up the multibillion-dollar price tags on game packages. That could put them beyond the reach of media companies already suffering financially as ratings for some top sports attractions sag. But if incumbent rights holders are feeling the pain now, that's nothing compared with the world of hurt that awaits them in the event they lose the content that's the linchpin stabilizing many of their businesses."

You can read the entire story here.

KC's View: I've written about the sports rights issue here from time to time because I believe it is an apt metaphor for how new economic and competitive realities can impact every tradition-bound business.

The New York Daily News reports that Japanese food scientists have developed a new kind of banana, called the Mongee, that actually can be grown in a frigid environment; most bananas are grown in tropical climes.

The story says that "Mongee banana trees grow at -76 degrees Fahrenheit. Then, they're thawed and replanted. As a result, fruit grows rapidly and are left with a lettuce-like skin."

Not only that, the skin is edible.

The only problem - they cost $5.75. Apiece.

KC's View: Wherever he is, "Sliding" Billy Watson is shedding a tear.

• The MIT Technology Review reports that Amazon has decided not to allow advertising on its Alexa-powered Echo smart speakers.

Yet.

But, the story says, Amazon is "wrestling with how to let third-party firms make money off of software designed for its virtual assistant." The concern continues to be that unsolicited advertising delivered by Alexa or her minions would alienate users. One short term fix, the Review writes, may be to "experiment with premium skills, where users pay a few dollars for specific features. That may appease developers - for a while, at least."

Corporate Drumbeat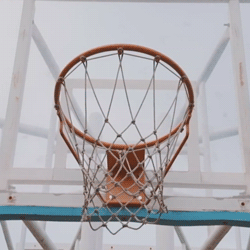 "Talent wins games, but teamwork and intelligence wins championships." -Michael Jordan

At Samuel J., we don't believe in the so-called "retail apocalypse."

"Retail self-destruction," maybe. But that only happens when companies and leaders don't adapt their stores to new competitive realities, don't create compelling customer experiences, and don't bring together exceptional talent and build extraordinary teams that can thrive and succeed even in the toughest of times.

Is this easy? Of course not. But it is achievable … especially when you have Samuel J. Associates on your team.

At Samuel J., our value never has been greater, because we understand the connection between great talent and innovative businesses. We are uniquely positioned to put together people and organizations in a way that builds expertise, cultivates leadership, and turns business challenges into business opportunities.At Samuel J, we know how to do it in a timely fashion and exceeds our clients' high expectations. And we have the winning record to prove it.

Click here to find out more.

At Samuel J. Associates, we help you find the right talent and build the right team.
• Walmart yesterday announced that it will share more sales data with its vendors as it looks to sharpen its replenishment of "out-of-stock items as it tries to better compete with rivals like Amazon."

According to the story from Reuters, Walmart's "On Shelf Customer Availability (OSCA) data, which was only accessible internally, will be shared at the Supplier Growth Forum, a two-day event at Walmart headquarters in Bentonville, Arkansas, on Tuesday and Wednesday."

The move came as Walmart said it would tighten deadlines for shipment deliveries, and raise the fines with which suppliers are penalized when they miss those deadlines.


• The Economic Times reports that Walmart is in negotiations to acquire a minority stake in Flipkart, the leading e-commerce marketplace in India.

According to the story, "if a deal takes place, Walmart may acquire a 15-20% stake in Flipkart, allowing them to combine synergies to compete with Amazon in India."

• Private brand developer and supplier Daymon is out with a new  Private Brand Intelligence Report, saying that "81 percent of shoppers now buying private brand products on every or almost every shopping trip."

Other nuggets from the study: "74% of consumers indicated that private brand is now a better value for the money," "85% of consumers stated that they trust these products at least as much national brand products," and 53 percent say "they shop at a store specifically for its private brand."


• USA Today reports this morning that "McDonald's plans to open about 1,000 new stores worldwide and speed up plans to add new self-service ordering systems," as strong fourth quarter sales - same store sales were up 5.5 percent worldwide and 4.5 percent in the US - suggested that the fast feeder is gaining momentum.

"All told, the company plans to invest $2.4 billion in upgrades in 2018," the story says.


• The Wall Street Journal reports that the Conference Board's "measure of U.S. consumer confidence rose to 125.4 in January from 123.1 in December … The increase in the Conference Board measure was fed by higher consumer expectations about the economy, as the expectations index rose to 105.5 in January from 100.8 last month. Consumers' view of current conditions decreased slightly to 155.3 in January from 156.5 in December."

• Kroger announced yesterday that Steve McKinney, currently president of its Fry's Food Stores division and a 37-year veteran of the company, has been promoted to senior vice president of retail divisions for the company.

At the same time, Monica Garnes, currently corporate vice president of produce-floral merchandising at Fry's, has been named president of the division, succeeding McKinney.

Yesterday's Eye-Opener was about how Amazon has released a video teaser for a commercial that it will run during Super Bowl LII this Sunday. You can watch it at left … the premise is that Amazon has to do something because Alexa has lost her voice.

I wrote yesterday that I presume that in the commercial we're going to get quick takes of various celebrities replacing her. The genius will be in how they execute the concept … there has to be at least one "how did they get that person?" moment.

MNB reader Gary Loehr wrote:

Could be fun to get readers choices on who will be in the ad.

Put me down for one of the Obamas and Oprah.

Oprah was the first person I thought of, but getting Michelle Obama would be a huge "wow." (I would think she'd be an almost impossible "get," though if anyone could do it, Jeff Bezos can. She's pretty savvy about appearances, though, so I'd expect she'd only do it if some sort of huge donation were made by Amazon to something like the Time's Up Legal Defense Fund, which helps people who have experienced sexual harassment, assault, or abuse in the workplace.

It is an interesting exercise, thinking about people who fit into the cultural zeitgeist and who viewers would tweet and talk about once the commercial is over. And so, I'll take Gary up on his suggestion … if anyone wants to nominate likely voices, I'm happy to run them here. Maybe I can even come up with a prize for whoever gets the most right, or comes up with the most unlikely name that proves to be accurate.

Industry Drumbeat
In this fast-paced, interactive and provocative presentation, MNB's Kevin Coupe challenges audiences to see Main Street through a constantly evolving technological, demographic, competitive and cultural prism.  These issues all combine to create an environment in which traditional thinking, fundamental execution, and just-good-enough strategies and tactics likely will pave a path to irrelevance;  Coupe lays out a road map for the future that focuses on differential advantages and disruptive mindsets, using real-world examples that can be adopted and executed by enterprising and innovative leaders.

"Kevin inspired our management team with his insights about the food industry and his enthusiasm. We've had the best come in to address our group, and Kevin Coupe was rated right up there.  He had our team on the edge of their chairs!" - Stew Leonard, Jr., CEO, Stew Leonard's

Constantly updated to reflect the news stories covered and commented upon daily by MorningNewsBeat, and seasoned with an irreverent sense of humor and disdain for sacred cows honed by Coupe's 30+ years of writing and reporting about the best in the business, "Good Is Not Good When Better Is Expected" will get your meeting attendees not just thinking, but asking the serious questions about business and consumers that serious times demand.

Want to make your next event unique, engaging, illuminating and entertaining?  Start here: KevinCoupe.com. Or call Kevin at 203-662-0100.
Industry Drumbeat
Just a reminder ... Jackson Jeyanayagam, CMO of Boxed, joins Tom Furphy and Kevin Coupe to talk about his company's competitive posture, unique value proposition, and focus on family-friendly values, as well as his experience as head of digital marketing at Chipotle during its food safety crisis. Plus, Tom and Kevin discuss Amazon's integration of Whole Foods, and much more, in this inaugural edition of The Innovation Conversation Podcast.

This podcast can be played below, or can be accessed and subscribed to on both iTunes and GooglePlay.


This Innovation Conversation Podcast is sponsored by ReposiTrak, and brought to you by GMDC.
Corporate Drumbeat
"Content Guy" Kevin Coupe sits down with Barry Clogan (pictured at left) - a veteran of the e-commerce wars with his share of battle scars - the 2018 National Retail Federation Big Show, to talk about how the fast evolving e-commerce segment is creating a growing chasm between retailers that "get it" and those who don't. The focus is on customer acquisition, and the importance of focusing on total customer value as opposed to sales and transactions, and the conclusion is that retailers are running out of time to make the critical moves to keep them relevant and successful.

Content Guy's Note: In the interest of full disclosure, I should note here that Barry currently is president of Retail Solutions at MyWebGrocer, but also spent five years at Tesco, where he led its online grocery rollout across eight countries. I thought his perspective would be valuable, and worth sharing with the MNB community. It was only later that MyWebGrocer stepped in and asked to sponsor it … which didn't particularly matter in terms of content, because at no point in the interview did we talk about MyWebGrocer. This is not a commercial, or even an infomercial … but I wanted to be completely transparent about it. So, enjoy…

Corporate Drumbeat
Marty Ramos, Microsoft's Chief Technology Officer for Retail, Consumer Products & Services, discusses with Tom Furphy & Kevin Coupe the "fire hose" of technology options available to retailers and how to prioritize among them. Ramos says it is all about BILL - basket size, inventory, labor and loss prevention - and making sure that technology addresses one or more of these issues. And, he talks about the retailers making the biggest, most innovative strides. Plus, Tom and Kevin talk about the challenges of the "last mile."

This podcast can be played below, or can be accessed and subscribed to on both iTunes and GooglePlay.

This Innovation Conversation Podcast is sponsored by ReposiTrak, and brought to you by GMDC.
PWS 52