Join the MNB Community.
Get a Wake Up Call each morning...
Email:
Explore the MNB Archives

From The MNB Archives
Thursday, February 01, 2018
This commentary is available as both text and video; enjoy both or either ... they are similar, but not exactly the same. To see past FaceTime commentaries, go to the MNB Channel on YouTube.

Hi, I'm Kevin Coupe and this is FaceTime with the Content Guy … coming to you this week from rainy Seattle, where I went to check out the Starbucks store downtown that does not accept cash. It is located on the second floor of an office building that seems to be occupied mostly by investment companies, but it is open to the public, and I wanted to see precisely how they would communicate the policy to patrons.

Go figure. There isn't a single sign inside the store that says "no cash." Not one.

So I ordered my usual venti-nonfat-latte-with-two-equals, and engaged the woman behind the counter in conversation. I told her I'd read about the store in the Seattle Times, and was surprised that it looked like any other Starbucks, with no advisories posted about the no-cash policy.

"If somebody comes up and all they have is cash, we work it out," she said. It is, after all, a fairly new idea and they don't want to alienate people.

But it isn't really a problem, she said, because almost all the customers who come into the store use either a credit card or the Starbucks mobile app to pay for their drinks. Use of cash there is rare.

And so, while the decision by Starbucks to make this a no-cash store might seem a little radical, in fact, it seems to be perfectly in tune with how customers there are thinking and acting. Especially through the promotion of the mobile app, Starbucks has essentially trained a large swath of its customers not to even think about cash. After all, you can use the app to preorder drinks when you're not in the store so they're all ready for pickup when you arrive, and you can accumulate "stars" for free drinks. When I think about it, I can't remember the last time I used cash in a Starbucks.

And, in the end, Starbucks is able to drive certain inefficiencies out of its business.

Now, there are lots of reasons that we won't become a completely no-cash society anytime soon. As was pointed out in another story here on MNB earlier this week, seven percent of the country is unbanked - they don't have cards, and need to be able to use cash, which, let's face it, is legal tender.

But I think it would be naïve to think that this is just one small, isolated case. It strikes me as emblematic of where we are going, eventually, and it'll be interesting to see where similar experiments pop up.

In fact, when you think of it … isn't Amazon Go, just a few blocks from this Starbucks, a no-cash store?

Yup.

That's what is on my mind this morning and, as always, I want to hear what is on your mind.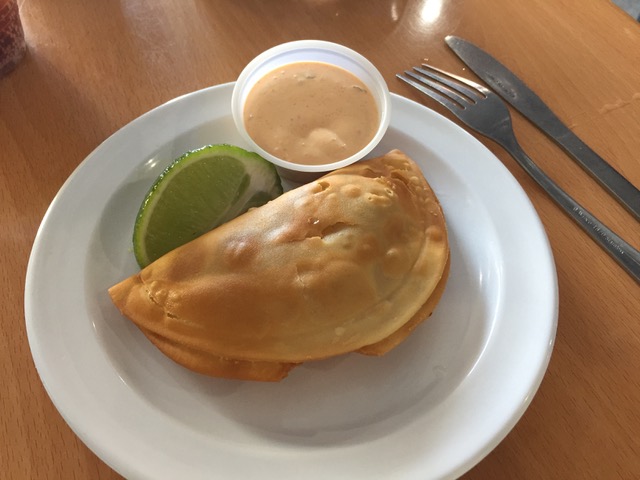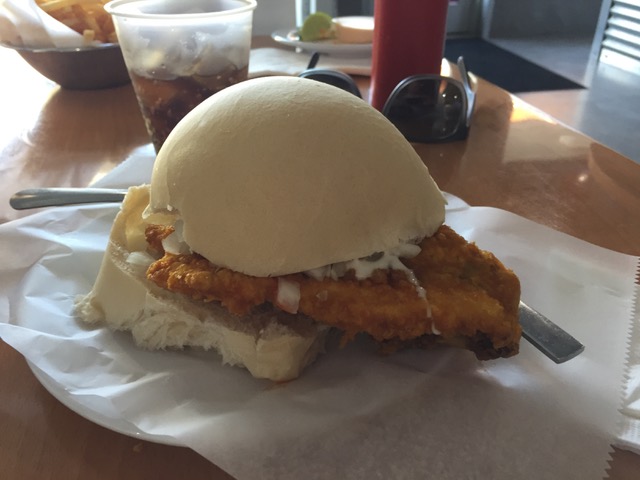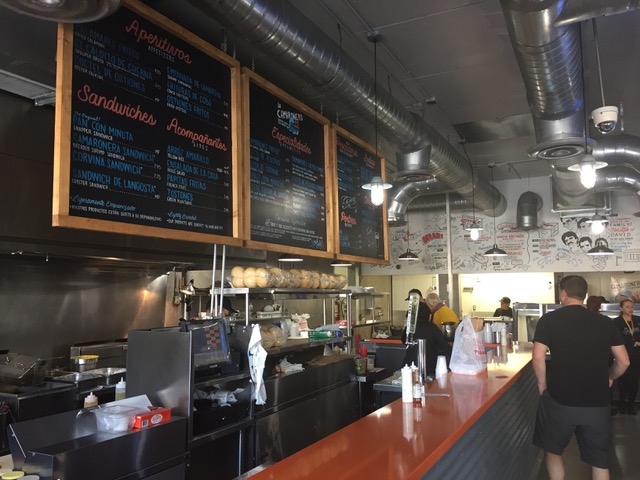 by Kevin Coupe

Earlier this week, I attended the Food Marketing Institute (FMI) Midwinter Executive Conference at the Trump National Doral resort in Miami. Lots of sessions, lots of conversations, and plenty of studies - with the general focus of all them how to better compete in a cutthroat marketplace. I had more than a few discussions with folks who were fascinated by the checkout-free Amazon Go store in Seattle; they'd read my coverage in MNB, and I was the only person they knew who'd actually been in the store.

At one point in the conference, though, I escaped from the sessions, conversations and studies, and drove a mere 7.5 miles to Little Havana, where I grabbed a parking space in a nondescript shopping center parking lot and made a beeline for La Camaronera Seafood joint & Fish Market.

I started with a shrimp empanada, and then tucked into what La Camaronera calls "The Original Pan Con Minuta" - a fried snapper sandwich that was crispy and flavorful.

Fantastic. Delicious. And it made me think …

Sessions, conversations, and studies are important, especially these days. Many retailers, though, would be well advised to ponder what it is about a fried snapper sandwich that would compel someone to go out of his way to get it. I drove 7.5 miles, but, to be honest, would've gone twice as far. It's that good.

(I'm not alone in feeling this way. My friend, novelist Bob Morris, who has forgotten more about great food and drink than I'll ever know, is the one who originally told me about La Camaronera. This was not my first visit and, with any luck, it won't be my last.)

I would argue that retailers looking for differential advantages in a world where e-grocery continues to become more of a factor, would be best advised to make better food. Make great food. Create retail environments that smell great, and celebrate the highest common denominator (which is different from the most expensive) when it comes to food. Make their stores the kinds of places that people will go out of their way to visit, and where they get hungry the minute they walk through the front door.

The 2019 FMI Midwinter conference reportedly will return to the Trump National Doral Miami … and I'm willing to lead a delegation to La Camaronera in Little Havana, just 7.5 miles away but a world apart.

It'll be an Eye-Opener. (And delicious.)
The iconic Dorothy Lane Market in Dayton, Ohio, said that it has installed a "a media-rich digital signage solution" at checkout that is designed to make the end of the shopping experience a lot more visually stimulating.

According to the company, the ten 20-inch x 20-inch digital screens "are positioned in a mosaic-like pattern near the front end of Dorothy Lane Market," and "pull media-rich content wirelessly, directly from DLM's Instagram feed (@DorothyLaneMarket)." The DLM social media team is able "to access a user interface control panel where they can set certain parameters, in terms of how far back it pulls content from, what type of content is permitted (images, videos, or both), on screen duration, and even specific hashtags and page information that are permission based, and then streamed within the store environment."

"In addition to spotlighting our Instagram feed, we're also experimenting with how to incorporate specific hashtags during special promotions; including integrating some user-generated content from DLM customers, as they're incredibly savvy in how they showcase food from our stores on Instagram," says Patrick Arnold, Dorothy Lane's VP of IT & Marketing.

The installation, called SNS Wall, was developed by DLM with Fairfield, Ohio-based CIP Retail.

KC's View: If you are a retailer that has checkouts - unlike, say, Amazon Go - then it seems to me that it is incumbent on you to make the checkout experience as seamless, painless and compelling as possible. No surprise, it is a retailer like Dorothy Lane Market - which has just three stores, but enough innovation and imagination for a company a thousand times its size - that understand this, and acts on it.

The Washington Post has a story about how urban development expert Richard Florida, a professor at the University of Toronto and author of a book that promotes the value of high-paying tech jobs to communities, is joining with a number of colleagues to discourage the use of tax subsidies to attract Amazon when it chooses a location for its second North American headquarters.

According to the story, "Just over a week after Amazon announced finalists, the company began issuing detailed requests for information on workforce, education, transportation, zoning and culture from jurisdictions still in the running, according to officials familiar with the process who spoke on the condition of anonymity because they signed nondisclosure agreements. One official said there were more than 200 questions that would require weeks to answer."

The Post writes that "Florida said he admires Amazon as a company and believes some incentives for tech jobs can be a good idea. But
he said research suggests that offering big subsidies to large companies rarely drives economic growth, and Florida worries that a new precedent is being set, one in which public officials feel obliged to hand over increasingly larger magnitudes of money to corporations." The Post reports that there has been significant research to suggest tax incentives often are "wasteful and counterproductive," and sometimes "divert funds that could be put to better use underwriting public services such as schools, housing programs, job training, and transportation, which are more effective ways to spur economic development."

And so, "Florida is rallying academics and others to join the cause, arguing that governors and mayors should rethink offering billions in taxpayer dollars." They are "urging governors and mayors to join a 'Non-Aggression Pact' against offering huge taxpayer subsidies."

The story notes that "Maryland Gov. Larry Hogan (R) has proposed $5 billion in incentives, while New Jersey has offered a reported $7 billion subsidy deal to bring the company to Newark. Other cities and states have yet to make public their bids; they could be offering even more."

KC's View: I'm sympathetic to this effort, though the problem is that I suspect it only will be successful if all 20 finalists sign on. I don't know enough about urban development to make a complex argument here, but it would be nice if any incentives somehow were staggered so that the better the final HQ2 does over the long haul, the better Amazon would do - it would make Amazon not just the beneficiary of community largesse, but an actual member of the community.

My first thought was about cities that spent billions of dollars on sports facilities, but saw limited return from their existence. I don't think this is apples-to-apples, but I do think that communities have to have their priorities straight.

Kroger said yesterday that it will introduce its Scan, Bag, Go shopping technology - which allows customers to use a wireless handheld scanner or the Scan, Bag, Go app on their personal device to scan and bag products as they shop - in 18 operating divisions, making the service available this year to customers at 400 stores.

"With every new product, service and technology integration, Kroger is redefining the customer experience and reimagining the store of the future," says Chris Hjelm, Kroger's executive vice president and chief information officer. "After testing Scan, Bag, Go in several locations, we are bringing this transformative technology to new stores across the country through Restock Kroger."

By the end of the year, Scan, Bag, Go will be available at select locations in the following divisions: Atlanta; Central; Cincinnati; Columbus; Dallas; Delta; Dillons; Fred Meyer; Fry's; Houston; King Soopers; Louisville; Michigan; Mid-Atlantic; Nashville; Ralphs; Smith's; and QFC.

The Chicago Sun Times reports that Sears Holdings laid off 200 corporate employees, which the company said is part of its ongoing restructuring plan, which also has included the closure of hundreds of stores.

"As we continue toward our goal to return the company to profitability, today, as part of the restructuring program, we announced internally the decision to eliminate approximately 220 positions at our corporate offices," the company said in a prepared statement.

KC's View: If they really want to return to profitability, I'd suggest a magician.

Or maybe an exorcist.

Corporate Drumbeat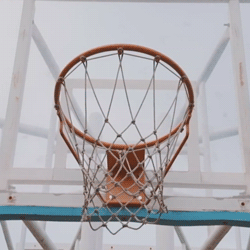 "Talent wins games, but teamwork and intelligence wins championships." -Michael Jordan

At Samuel J., we don't believe in the so-called "retail apocalypse."

"Retail self-destruction," maybe. But that only happens when companies and leaders don't adapt their stores to new competitive realities, don't create compelling customer experiences, and don't bring together exceptional talent and build extraordinary teams that can thrive and succeed even in the toughest of times.

Is this easy? Of course not. But it is achievable … especially when you have Samuel J. Associates on your team.

At Samuel J., our value never has been greater, because we understand the connection between great talent and innovative businesses. We are uniquely positioned to put together people and organizations in a way that builds expertise, cultivates leadership, and turns business challenges into business opportunities.At Samuel J, we know how to do it in a timely fashion and exceeds our clients' high expectations. And we have the winning record to prove it.

Click here to find out more.

At Samuel J. Associates, we help you find the right talent and build the right team.
• Investors Business Daily reports that while Walmart "remains tight-lipped about its recent grocery- and home delivery-related trademark, 'Wam! by Walmart,'" the application seems to be connected to pilot tests of "fresh grocery delivery in six markets, via several couriers: Deliv in San Jose; Uber in Phoenix, Tampa, Orlando and Dallas; and in-house trucks in Denver … The pilot program is meant to provide insights into the process - presumably so Wal-Mart can later figure out how to best scale up operations."

In those half dozen cities, the story says, "Wal-Mart shoppers can have groceries dropped off at their doorstep in as soon as four hours, or as far away as six days in the future. More than 1,100 Wal-Mart locations across the country also offer online grocery pickup."

"We know one thing's for sure, that (customers) want a delivery option and so we're committed to that," says Walmart spokesperson Molly Blakeman. "And you're going to hear more from us this year on delivery."

• In its third annual e-grocery study, Unata says that "in 2018, 36% of U.S. consumers plan to shop online for groceries, which is up from 22% of those who shopped online in 2017," and that "76% of online shoppers will switch grocers for a better digital shopping experience."

In addition, the study says, consumers seem to want real-time communication with the retailers they are patronizing digitally - "51% of online shoppers want the ability to communicate with their in-store picker during their shop."

• The Wall Street Journal reports that Sysco and US Foods "are accusing top poultry suppliers of conspiring to limit stocks and manipulate wholesale prices, fueling a legal battle that has pitted buyers and consumers against chicken processors." The two companies have " alleged in separate lawsuits that they overpaid for chicken meat for years due to collusion among Tyson Foods Inc., Pilgrim's Pride Corp., Sanderson Farms Inc. and other companies in the $60 billion U.S. chicken industry."

The chicken suppliers have denied the accusations and said they are prepared to go to court to defend themselves.


• "US consumers are expected to spend an average $143.56 on Valentine's Day as 55 percent of the population celebrates this year, an increase from last year's $136.57," according to the annual survey released today by the National Retail Federation and Prosper Insights & Analytics. "Total spending is expected to reach $19.6 billion, up from $18.2 billion last year. The numbers are the second-highest in the survey's 15-year history, topped only by the record $146.84 and $19.7 billion seen in 2016."

•The Seattle Times reports that Costco co-founder Jim Sinegal is severing his last formal tie to the company, stepping down from the board of directors of the company he helped start almost 35 years ago.

At the company's annual shareholders meeting, Sinegal said, "It's time. … I've served for a long period of time, and I think that the company is in very good hands."

CEO Craig Jelinek took over from Sinegal in 2012.

Sinegal, the Times writes, also "talked about the unexpected death six months ago of his partner in the venture, co-founder and board chairman Jeff Brotman … Sinegal described the 'enormous hole in all of our hearts' left by Brotman's death last July. 'He was a guy I truly love," Sinegal said."


• Bartell Drugs announced that Adam Wampler, most recently the Northern California Senior Vice President of Operations for Safeway/Albertsons, has been hired as its new Senior Vice President of Operations.


• The Houston Business Journal reports that John Hackett, most recently senior vice president of Global Juice, Dairy & Plant-Based Beverages for Coca-Cola, has been named president of the company's Minute Maid business unit.

Hackett succeeds James Dinkins, who has been named president of Coca-Cola North America.

We talked yesterday again about how Amazon has released a video teaser for a commercial that it will run during Super Bowl LII this Sunday. You can watch it at left … the premise is that Amazon has to do something because Alexa has lost her voice … and we said here that it seems likely that the actual commercial will have people auditioning to replace Alexa. (Two immediate nominees from an MNB reader - Oprah and Michelle Obama.)

I wrote:

It is an interesting exercise, thinking about people who fit into the cultural zeitgeist and who viewers would tweet and talk about once the commercial is over. And so, if anyone wants to nominate likely voices, I'm happy to run them here. Maybe I can even come up with a prize for whoever gets the most right, or comes up with the most unlikely name that proves to be accurate.

We got a number of nominations for James Earl Jones. (I'm not sure Darth Vader is exactly the mood Amazon is going for, but who knows?)

Also, several people suggested comedian Gilbert Gottfried.

From another reader: Jerry Seinfeld, Jay Leno, Betty White and Snoop Dog. Also, Bill Gates.

From another: William Shatner, Rosanne Barr, and Stephen Hawking.

(Which gives me another idea, based on Jeff Bezos' enthusiasm for "Star Trek" - all of the franchise's captains, including Shatner, Patrick Stewart, Avery Brooks, Kate Mulgrew, Scott Bakula, Chris Pine, and maybe even Jason Issacs and Michelle Yeoh.)

Another reader suggested Hillary Clinton. (Not gonna happen.)

The suggestion that made me laugh out loud, because it was so unexpected and unlikely:

Siri.

Additional nominations are more than welcome.

Industry Drumbeat
In this fast-paced, interactive and provocative presentation, MNB's Kevin Coupe challenges audiences to see Main Street through a constantly evolving technological, demographic, competitive and cultural prism.  These issues all combine to create an environment in which traditional thinking, fundamental execution, and just-good-enough strategies and tactics likely will pave a path to irrelevance;  Coupe lays out a road map for the future that focuses on differential advantages and disruptive mindsets, using real-world examples that can be adopted and executed by enterprising and innovative leaders.

"Kevin inspired our management team with his insights about the food industry and his enthusiasm. We've had the best come in to address our group, and Kevin Coupe was rated right up there.  He had our team on the edge of their chairs!" - Stew Leonard, Jr., CEO, Stew Leonard's

Constantly updated to reflect the news stories covered and commented upon daily by MorningNewsBeat, and seasoned with an irreverent sense of humor and disdain for sacred cows honed by Coupe's 30+ years of writing and reporting about the best in the business, "Good Is Not Good When Better Is Expected" will get your meeting attendees not just thinking, but asking the serious questions about business and consumers that serious times demand.

Want to make your next event unique, engaging, illuminating and entertaining?  Start here: KevinCoupe.com. Or call Kevin at 203-662-0100.
Industry Drumbeat
Just a reminder ... Jackson Jeyanayagam, CMO of Boxed, joins Tom Furphy and Kevin Coupe to talk about his company's competitive posture, unique value proposition, and focus on family-friendly values, as well as his experience as head of digital marketing at Chipotle during its food safety crisis. Plus, Tom and Kevin discuss Amazon's integration of Whole Foods, and much more, in this inaugural edition of The Innovation Conversation Podcast.

This podcast can be played below, or can be accessed and subscribed to on both iTunes and GooglePlay.


This Innovation Conversation Podcast is sponsored by ReposiTrak, and brought to you by GMDC.
Corporate Drumbeat
"Content Guy" Kevin Coupe sits down with Barry Clogan (pictured at left) - a veteran of the e-commerce wars with his share of battle scars - the 2018 National Retail Federation Big Show, to talk about how the fast evolving e-commerce segment is creating a growing chasm between retailers that "get it" and those who don't. The focus is on customer acquisition, and the importance of focusing on total customer value as opposed to sales and transactions, and the conclusion is that retailers are running out of time to make the critical moves to keep them relevant and successful.

Content Guy's Note: In the interest of full disclosure, I should note here that Barry currently is president of Retail Solutions at MyWebGrocer, but also spent five years at Tesco, where he led its online grocery rollout across eight countries. I thought his perspective would be valuable, and worth sharing with the MNB community. It was only later that MyWebGrocer stepped in and asked to sponsor it … which didn't particularly matter in terms of content, because at no point in the interview did we talk about MyWebGrocer. This is not a commercial, or even an infomercial … but I wanted to be completely transparent about it. So, enjoy…

Corporate Drumbeat
Marty Ramos, Microsoft's Chief Technology Officer for Retail, Consumer Products & Services, discusses with Tom Furphy & Kevin Coupe the "fire hose" of technology options available to retailers and how to prioritize among them. Ramos says it is all about BILL - basket size, inventory, labor and loss prevention - and making sure that technology addresses one or more of these issues. And, he talks about the retailers making the biggest, most innovative strides. Plus, Tom and Kevin talk about the challenges of the "last mile."

This podcast can be played below, or can be accessed and subscribed to on both iTunes and GooglePlay.

This Innovation Conversation Podcast is sponsored by ReposiTrak, and brought to you by GMDC.
PWS 52