Join the MNB Community.
Get a Wake Up Call each morning...
Email:
Explore the MNB Archives

From The MNB Archives
Friday, February 02, 2018
by Kevin Coupe

CNBC has a story, timed to the opening of a 365 by Whole Foods store this week in Brooklyn, New York, saying that the company has 16 more 365 stores in the pipeline.

There are seven open at the moment. The new ones are slated to go into markets that include Arizona, northern and Southern California, Florida, Georgia, Illinois, New Jersey, Ohio, Texas and Virginia.

The 365 stores - about one-third smaller than a typical Whole Foods unit, offering a more curated, private label-focused selection at a somewhat lower price point - are seen as being desirable by real estate developers, especially those that are dealing with empty spaces in hurting malls and strip shopping centers.

But I have a thought about the the coming 365 stores. Or maybe the 17th, depending on where it is.

When the 365 concept was conceived, long before Whole Foods was sold to Amazon, there were three goals cited as a rationale. They were designed to have lower prices, better technology, and greater appeal to young people, especially millennials, who find the charms of a traditional 365 store somewhat wanting. The prices struck me as only marginally lower, the tech was nothing to email home about, and based on discussions I've had with people younger than I, the millennial appeal was negligent.

The schedule of to-be-opened 365 stores suggests that Amazon remains committed to the format, which I think makes sense … in only because 365 can serve as an interesting laboratory in which Amazon can test new marketing, merchandising, technology, product and service ideas before transplanting the successful ones to its bigger, more traditional stores.

Which leads me to my idea.

I think that in one of these new 365 stores, Amazon ought to test the use of Amazon Go checkout-free technology.

The stores aren't that big, so it may be more doable. There are no service departments, and with a small adjustment to some of the self-serve fresh food sections, I would imagine that it would be possible to make the Just Walk Out technology work. Plus, it would be a huge leap forward technologically, would be an enormous draw for younger shoppers.

Now, to be clear, I have no inside knowledge. Amazon has said it is focused right now on the single Amazon Go store now operating in Seattle. So all I'm doing here is speculating, and people smarter than I probably could poke holes in my logic.

But I think I may be onto something here. I have no idea what the timing would be, but it certainly could and would be an Eye-Opener.

Amazon yesterday announced that its Q4 net income was $1.9 billion, up from $749 million during the same period a year ago. Net sales increased 38 percent to $60.5 billion in the fourth quarter, compared with $43.7 billion in fourth quarter 2016.

For the full year, net income was $3.0 billion, compared with net income of $2.4 billion in 2016. Net sales increased 31 percent to $177.9 billion, compared with $136.0 billion in 2016.

In 2017, Amazon said, "more than five billion items shipped with Prime worldwide," and "more new paid members joined Prime in 2017 than any previous year — both worldwide and in the U.S."

The company said that it "hired nearly 130,000 employees globally in 2017, excluding acquisitions. Additionally, Amazon now employs more than 17,500 veterans and military spouses across the U.S., and plans to hire over 10,000 more by 2021."

Reuters writes about how "perhaps the surprise star of the past quarter was Amazon's voice aide Alexa, embedded in the company's Echo speakers and Fire TV players, as well as some cars and house gadgets." The company says that "millions of Amazon customers ordered goods by voice with Alexa in the past year."

Jeff Bezos, Amazon's founder/CEO, says that "2017 projections for Alexa were very optimistic, and we far exceeded them. We don't see positive surprises of this magnitude very often — expect us to double down."

KC's View: So much for the folks who say that Amazon doesn't make any money.

Hard to see much stuff here that isn't good news for Amazon. When I read the reports, all I see is an ecosystem that is expanding and in which all the pieces seem to work really well with each other.

It actually is kind of scary.

And it doesn't seem to stop. The Puget Sound Business Journal reports that Amazon "has applied for a patent on technology to deliver items inside your home using a robotic courier. An Amazon patent application with the U.S. Patent and Trademark Office describes an 'autonomous ground vehicle' that could ferry orders between a delivery truck and a home's front porch or hallway."

Forget the last mile. The real action, apparently, is the last three or four feet.

The New York Times reports this morning that with the recent decision by Lowe's to change its policies, "the 20 largest employers in the United States now offer paid parental leave to at least some of their workers."

According to the story, under Lowe's new policy, "birth mothers will have 10 weeks of paid leave, and all other parents - including fathers and adoptive, foster and same-sex parents - will have two weeks of paid leave. All salaried and full-time hourly employees, like those who work in Lowe's stores and distribution centers, will receive the benefit."

The Times goes on to write that "in most American families, both parents work, and many are struggling to combine work and parenthood. Companies have been trying to adjust to that fact. In the absence of a federal paid leave policy - the United States is the only industrialized country not to have one - companies and some states and cities have been starting their own … The biggest employers have an easier time paying for leave and replacing employees when they are out. Small business owners say it's much more challenging for them. Although 94 percent of respondents in the Pew survey said paid leave would be good for families, 57 percent said it would be bad for small businesses."

While the nation's top 20 employers offer some form of parental leave, "only 13 percent of private industry workers have access to paid family leave, according to the Bureau of Labor Statistics."

KC's View: If companies want to be preferred employers in a buyers' market - more jobs than people - then they're simply going to have to offer these kinds of benefits and extend them to the people on the front lines of their companies. In other words, not just the folks in the corporate office, but also to the hourly people in-store, who actually need them more. It may cost more at one stage of the process, but it also could cut down on turnover and training costs, which could impact productivity.

The New York Times has a story about how Chinese e-commerce giant Alibaba "has become so big that it is looking for growth by forging into new territory: the offline world. Alibaba has snapped up stakes in grocers and in an electronics chain over the last three years, a perhaps counterintuitive series of moves for a company that helps consumers in China buy products with their smartphones. In part, the push is driven by the eventual maturation of its online business."

According to the Times, "Alibaba has been pouring cash into experiments in what its founder, Jack Ma, calls 'new retail': a kind of teched-up re-envisioning of how people shop in store. In particular, it hopes to gather more detailed user data, which could help it offer more personalized services and ads to its customers online and off."

KC's View: Which makes a potential tie-up between Alibaba and Kroger - which has been more progressive in terms of data collection and utilization - so intriguing.

The Seattle Times reports on how, even at a time when Walmart is shutting down 10 percent of its fleet of Sam's Club membership warehouse stores, Costco is "thriving.

"Its sales and profits are surging. Traffic to its stores, an important indicator of the health of the business, grew 5.9 percent in the last quarter, the fastest clip in at least a decade. Costco members - whose annual fees make the company profitable - remain fiercely loyal, renewing at a rate of 87 percent even after fees were raised."

At the company's annual shareholders' meeting in Bellevue, Washington, this week CEO Craig Jelinek said that "reports that millennials are not joining Costco are 'not accurate,' and that millennials represent "over 40 percent of its new-member signups."

"They don't spend the money like the boomers do," Jelinek said. "But they are signing up, and we're hopeful that as boy meets girl, buys house, that will continue to go through their life cycle."

While Jelinek said that the company is adapting to an Amazon world and expanding its online offerings, he also said that "we … want to bring people into our Costcos."

KC's View: Only a fool would suggest that Costco is going away anytime soon … just as only a fool would suggest that it won't have to evolve to meet the demands and needs of a younger customer base.

I'm not sure that "bringing people into Costco" ought to be the endgame here. That strikes me as a narrow focus.

And one other thing. A small thing, but I noticed it. In today's world, it seems limiting when you say "boy meets girl." It also can be "boy meets boy," or "girl meets girl." I'm not trying to be politically correct, but just trying to acknowledge that America looks different today than it used to.

Pew Research says that "fewer than half (46%) of U.S. kids younger than 18 years of age are living in a home with two married heterosexual parents in their first marriage. This is a marked change from 1960, when 73% of children fit this description, and 1980, when 61% did … Americans are delaying marriage, and more may be foregoing the institution altogether. At the same time, the share of children born outside of marriage now stands at 41%, up from just 5% in 1960."

These can be Costco's customers, too. I know Amazon wants them.

It just requires some broader thinking.

CNN reports that Starbucks is launching its own Visa credit card, backed by JPMorgan Chase, and designed to allow users to accumulate stars toward free drinks even when shopping at other retail venues. Cardholders will automatically be registered in Starbucks' loyalty program."

According to the story, "The card will have an annual fee of $49. People who apply for the card will get a physical piece of plastic within 7-10 days of getting approved for the card. They will also get a digital version of the card immediately loaded into the Starbucks mobile app."

KC's View: One MNB reader pointed out the irony of Starbucks launching a credit card at the same time it tests a cash-free store. Which is true.
Corporate Drumbeat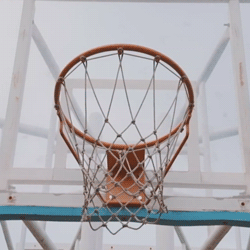 "Talent wins games, but teamwork and intelligence wins championships." -Michael Jordan

At Samuel J., we don't believe in the so-called "retail apocalypse."

"Retail self-destruction," maybe. But that only happens when companies and leaders don't adapt their stores to new competitive realities, don't create compelling customer experiences, and don't bring together exceptional talent and build extraordinary teams that can thrive and succeed even in the toughest of times.

Is this easy? Of course not. But it is achievable … especially when you have Samuel J. Associates on your team.

At Samuel J., our value never has been greater, because we understand the connection between great talent and innovative businesses. We are uniquely positioned to put together people and organizations in a way that builds expertise, cultivates leadership, and turns business challenges into business opportunities.At Samuel J, we know how to do it in a timely fashion and exceeds our clients' high expectations. And we have the winning record to prove it.

Click here to find out more.

At Samuel J. Associates, we help you find the right talent and build the right team.
Amazon yesterday released the Super Bowl LII commercial that it teased just a few days ago, the premise being that Amazon has to do something because Alexa has lost her voice … and the company needs replacements. Among them - Gordon Ramsay, Cardi B, Rebel Wilson and Anthony Hopkins (sounding a lot like Hannibal Lecter).

You can watch the commercial at left.
KC's View: When the teaser commercial first was posted online, we speculated about the possible replacement voices here … and I have to say that I think the MNB community was much more inventive and imaginative than the ad agency that actually executed this commercial.

Just yesterday, we got a number of recommendations…

Jerry Carroll, who used to do the Crazy Eddie commercials.

Mike Rowe.

Morgan Freeman continued to get lots of votes.

Sam Elliot.

Clint Eastwood.

Ozzy Osborne or Bob Dylan (the writer thought this would be funny because nobody would understand a word they said).

Donald Trump.

Alec Baldwin as Donald Trump.

Emma Watson, Daniel Radcliff and Rupert Grint "because Alexa is sort of magical."

Kevin Hart.

Maggie Smith as Violet Crawley.

R2D2 and C3PO. And Chewbacca.

Mark Hamill as the Joker.

Andy Serkis as Gollum.

Samuel L. Jackson.

George Clooney.

Helen Mirren.

Antonio Banderas.

Sir Ben Kingsley.

This was in addition to earlier suggestions that included James Earl Jones, comedian Gilbert Gottfried, Jerry Seinfeld, Jay Leno, Betty White, Snoop Dog, Bill Gates, William Shatner, Rosanne Barr, and Stephen Hawking.

Not to mention Siri. Oprah. (Lots of votes for her.) And one of my favorite ideas, Michelle Obama.

I also got a lot of email suggesting dead celebrities. (Really? Amazon is an innovative company, but I don't think they've figured out the whole resurrection thing. Yet.)

To be honest, the MNB suggestions skewed a little older than some of the actual choices, but I still think they represent a more imaginative cross section than those chosen by the ad agency. I also think the ad should've been about the audition process … it could've been faster paced, more interesting, and featured some "who the hell was that" moments.

I give Amazon an A+ for the concept, but the implementation only gets a B.

• CNN reports that Wal-Mart Stores' official corporate name now is Walmart. The change - which mostly comes down to the elimination of the dash - was announced late last year, and the company says that it "chiefly demonstrates the company's growing emphasis on serving customers seamlessly however they want to shop."

• Ahold-Delhaize-owned Food Lion announced that it "has a new way for its customers to significantly increase their savings through personalized offers on products and categories they already buy. Through Shop & Earn, an enhancement to the company's current MVP Customer Rewards Program, shoppers can easily save more every month, in addition to their MVP savings and coupons.

"Shop & Earn is a unique loyalty program that puts our customers in charge of their savings," said Deborah Sabo, Senior Vice President of Marketing at Food Lion. "The more our customers shop, the more they will save. Offers are targeted to customers based on their specific purchases, fueling a program with nearly endless savings opportunities."


• Ireland-based Total Produce said yesterday that it is spending $300 million to acquire a 45 percent stake in Dole Food, with the option to buy the rest of the company in two years.

The deal is subject to antitrust approval. Total Produce also has investments in companies that include Progressive Produce, Oppenheimer Group, and The Fresh Connection.

On the subject of a cash-free society, different views…

One MNB reader wrote:

I was recently at a seminar where a speaker from the banking industry was asked if cash would ever completely disappear.  He immediate response was a resounding "NO".  When pressed for an explanation, this was his response:  "There will ALWAYS be a need for (and I love this term) anonymous transactions.  We exchange a good/service for cash then go on our way.  No paperwork, no paper trail nor any evidence of the transaction whatsoever."
 
This may seem somewhat arcane and to some people a little suspicious BUT I suspect will continue into the distant future.

But, MNB reader Dan McQuade wrote:

As I frequently travel (teach) in  both India and China, I have seen the incredibly rapid growth of the cashless society in both those countries.

Your point of 7% of US population being unbanked or under-banked will not be a roadblock to this change. 

Check out India where Paytm Wallet and now Paytm Payments Bank will reach a "half a billion" of un-served or underserved consumers across the country. (Currently right now you can ask a friend, relative even a retailer to take your cash and put it into your Paytm wallet (which basically is your mobile phone number acct...so have a phone, you now have a bank account). What is interesting is that this rapid growth was brought on by disruption, when PM Modi announced the 2016 demonetization program.

Also Starbucks in China has seen remarkable growth with Tencent's WeChat payment platform. It is used everywhere not just Starbucks. I think China will become a cashless society faster than you realize!

Periods of disruption are periods of great opportunities. (You have to be able to recognize both)

And, from another reader:

To me, going cashless is less about efficiency and more about data. Starbucks has been ahead of the curve with its card and app loyalty program. They're able to use that individual-customer-level data to deliver targeted incentives to get you to spend more. Like Amazon Prime customers, those customers who've registered with Starbucks Rewards (and pay by mobile app) probably drive far more revenue than non-Prime and non-Rewards customers. With cash, there's no data and there's no incentive for loyalty.
 
Now Starbucks just needs to find a way for 3rd party "Starbucks" to accept their app and incentives. Don't make a customer think about who owns or operates a particular "Starbucks".

Last night featured the second season finale of "The Good Place," which continues to delight and surprise as one of the best network TV series out there and one, if you haven't seen it, that deserves to be binge-watched, from beginning to end, in order.

"The Good Place" began with a simple premise - four people, having died in various ways, find themselves in heaven. Except that they quickly discover that they're in "the good place" by accident - there's a glitch in the system and they're actually supposed to be in "the bad place." And so, they have to create the illusion that they are better than they are.

From there, hilarity ensues.

Except that "The Good Place" isn't just about hilarity, and is far more complex than that. The series is carefully crafted as a series of puzzles and conundrums, each of which builds upon another, never forgetting that it is a comedy and yet exploring issues of ethics and morality from a skewed perspective. It really is about the nature of goodness and the elusiveness of human perfectibility.

I'm not going to tell you anymore about the plot or structure, except that "The Good Place" never shies away from being willing to take risks in its storytelling.

The concept is matched by some delightful performances as good as I can remember in a network situation comedy. Kristen Bell is all edge and sarcasm as Eleanor Shellstrop, who is a pretty much reprehensible and yet utterly appealing. She's matched by William Jackson Harper, Jameela Jamil and Manny Jacinto as her fellow misplaced "Good Place" residents, and D'Arcy Carden as Janet, an artificial being designed to be helpful to all the residents.

But the heart of the show is Ted Danson, who plays Michael, the angel who has designed the unusual neighborhood that serves as the "Good Place." More than that I cannot and will not tell you, except that Danson delivers a peerless performance that is both nimble and delicate - I've always thought of him as being a pointillist of a performer, and he confirms that here.

Watch "The Good Place." (One other terrific thing about it - each season only consists of 13 episodes, not the 22 that the networks usually require. That means the show never overstays its welcome.) Thank me later.




That's it for this week. Have a great weekend, and I'll see you Monday.

Slàinte!
Industry Drumbeat
In this fast-paced, interactive and provocative presentation, MNB's Kevin Coupe challenges audiences to see Main Street through a constantly evolving technological, demographic, competitive and cultural prism.  These issues all combine to create an environment in which traditional thinking, fundamental execution, and just-good-enough strategies and tactics likely will pave a path to irrelevance;  Coupe lays out a road map for the future that focuses on differential advantages and disruptive mindsets, using real-world examples that can be adopted and executed by enterprising and innovative leaders.

"Kevin inspired our management team with his insights about the food industry and his enthusiasm. We've had the best come in to address our group, and Kevin Coupe was rated right up there.  He had our team on the edge of their chairs!" - Stew Leonard, Jr., CEO, Stew Leonard's

Constantly updated to reflect the news stories covered and commented upon daily by MorningNewsBeat, and seasoned with an irreverent sense of humor and disdain for sacred cows honed by Coupe's 30+ years of writing and reporting about the best in the business, "Good Is Not Good When Better Is Expected" will get your meeting attendees not just thinking, but asking the serious questions about business and consumers that serious times demand.

Want to make your next event unique, engaging, illuminating and entertaining?  Start here: KevinCoupe.com. Or call Kevin at 203-662-0100.
Industry Drumbeat
Just a reminder ... Jackson Jeyanayagam, CMO of Boxed, joins Tom Furphy and Kevin Coupe to talk about his company's competitive posture, unique value proposition, and focus on family-friendly values, as well as his experience as head of digital marketing at Chipotle during its food safety crisis. Plus, Tom and Kevin discuss Amazon's integration of Whole Foods, and much more, in this inaugural edition of The Innovation Conversation Podcast.

This podcast can be played below, or can be accessed and subscribed to on both iTunes and GooglePlay.


This Innovation Conversation Podcast is sponsored by ReposiTrak, and brought to you by GMDC.
Corporate Drumbeat
"Content Guy" Kevin Coupe sits down with Barry Clogan (pictured at left) - a veteran of the e-commerce wars with his share of battle scars - the 2018 National Retail Federation Big Show, to talk about how the fast evolving e-commerce segment is creating a growing chasm between retailers that "get it" and those who don't. The focus is on customer acquisition, and the importance of focusing on total customer value as opposed to sales and transactions, and the conclusion is that retailers are running out of time to make the critical moves to keep them relevant and successful.

Content Guy's Note: In the interest of full disclosure, I should note here that Barry currently is president of Retail Solutions at MyWebGrocer, but also spent five years at Tesco, where he led its online grocery rollout across eight countries. I thought his perspective would be valuable, and worth sharing with the MNB community. It was only later that MyWebGrocer stepped in and asked to sponsor it … which didn't particularly matter in terms of content, because at no point in the interview did we talk about MyWebGrocer. This is not a commercial, or even an infomercial … but I wanted to be completely transparent about it. So, enjoy…

Corporate Drumbeat
Marty Ramos, Microsoft's Chief Technology Officer for Retail, Consumer Products & Services, discusses with Tom Furphy & Kevin Coupe the "fire hose" of technology options available to retailers and how to prioritize among them. Ramos says it is all about BILL - basket size, inventory, labor and loss prevention - and making sure that technology addresses one or more of these issues. And, he talks about the retailers making the biggest, most innovative strides. Plus, Tom and Kevin talk about the challenges of the "last mile."

This podcast can be played below, or can be accessed and subscribed to on both iTunes and GooglePlay.

This Innovation Conversation Podcast is sponsored by ReposiTrak, and brought to you by GMDC.
PWS 52