Join the MNB Community.
Get a Wake Up Call each morning...
Email:
Explore the MNB Archives

From The MNB Archives
Tuesday, February 06, 2018
by Michael Sansolo

It's said that doing a good deed is usually it's own reward. However, the American Red Cross recently showed me that there are ways to make a good deed feel even more important. And I think it's a lesson that can help us understand how to make even stronger connections with shoppers even in today's cynical times.

First some background: Thanks to simple genetics, I was born with the most rare of all the common blood types: AB negative. Less than one percent of the population has my type and it's so rare that I have no one in my immediate or extended family with the same type.

The upside is I've always been very popular with the local blood donation center, no matter my age or where I have lived. I am regularly courted to make donations and at the donation center my blood is always given a special tag and rushed off somewhere. The importance of my rare type is repeatedly told to me and my best estimate is that I have donated somewhere around 100 times through the years.

Frankly, it's a pleasure. Yes the process can drag on a little and the paperwork can be annoying. Thanks to technology everything has gotten easier and luckily I possess a wonderful vein for donations so the discomfort is minimal. Plus, I always appreciate my serving of cookies and juice that follows the process.

Oh, and I truly believe I am doing something good even though I only vaguely understand why. (And I cannot overstate the importance of everybody doing this. Even the most common blood types are constantly in short supply and this is one simple way we can all help each other.)

Here's why I feel so differently now and why I am sharing this story. Last week I received an e-mail from the Red Cross center where I donated early in January with an eye-opening update. My donation, I was told, was sent to Johns Hopkins' Bayview Medical Center in Baltimore to help a patient in need. I don't know anything else about it, but somehow that small update made a difference.

It made my good deed feel especially important in a way that never occurred to me for all those previous donations even though nothing changed in the process. By telling me how my blood went someplace specific, I suddenly felt a new sense of connection.

As all businesses look for new ways to build loyalty and connection to shoppers, I think we need to consider what the Red Cross did here. That short note was a tiny recognition that I took 90 minutes out of a day to help. Rather than just asking me to come back again and again, they helped remind me why blood donation is so important.

For the first time, the blood center justified why they need my e-mail address and offered a compelling motivation for me to come back. That's what retailers need to do.

Michael Sansolo can be reached via email at msansolo@morningnewsbeat.com . His book, "THE BIG PICTURE: Essential Business Lessons From The Movies," co-authored with Kevin Coupe, is available on Amazon by clicking here. And, his book "Business Rules!" is available from Amazon by clicking here.

Kroger said yesterday that it will sell its convenience store business to UK-based EG Group - which operates some 2,600 stores in six European markets, but has had no US presence until now - for $2.15 billion.

According to MarketWatch, the operation being acquired includes "convenience stores in 18 states under names including Kwik Shop, Loaf 'N Jug and Tom Thumb. The business includes 66 franchise operations with 11,000 associates. The business generated $4 billion in revenue in 2016 and sold 1.2 billion gallons of fuel."

CNBC reports that "Kroger said it plans to use proceeds from the sale to buy back shares and lower debt. The sale is part of Cincinnati-based Kroger's 'Re-stock' plan that aims to revamp its nearly 2,800 brick-and-mortar supermarkets, cut prices and boost in-store technology. Kroger is also investing in online channels amid stiff competition from chief rival Walmart, discounters Lidl and Aldi, and Whole Foods, which is owned by Amazon."

The MarketWatch story says that "EG Group will establish a North American headquarters in Cincinnati and continue to operate stores under their established names."

KC's View: The deal is likely to close within the next two months. I know this is unlikely, but wouldn't it be interesting if EG announced two weeks after the deal closes that it has sold all those stores to Amazon for, say, $2.75 billion. It would sort of be like flipping a house, and I'm guessing that Kroger would not have wanted to sell the stores directly to Amazon. And, it would give Amazon a lot of desirable real estate from which it can grow its bricks-and-mortar operations.

I'm not saying this will happen. But I guess I am wondering if it makes sense, if it even is possible, for Kroger to insert a kind of no-trade clause into the sale agreement.

The Wall Street Journal has a story about Leslie Wexner, the 80-year-old CEO of L Brands Inc., which owns retail banners that include Victoria's Secret, Pink and Bath & Body Works. His company, the story says, "has actually increased its store count over the past two years, leaving it with about 3,000 locations in North America, nearly half in second- and third-tier malls that are struggling to attract shoppers. It has more stores on the continent than Gap Inc., which has closed hundreds of Gap and Banana Republic stores, and almost 10 times as many as Lululemon Athletica Inc., which has about 350."

Here's how the Journal frames Wexner's position:

"Mr. Wexner, an icon of 20th-century retailing, is the last man standing from a generation of merchants who brought fashion to the masses through hundreds of chain stores in thousands of malls. Most retailers say the internet has forever changed shopping. Mr. Wexner doesn't.

"The internet won't kill stores, the Columbus-based billionaire says. Moreover, the fascination with smartphones will fade. 'We're in the process of bouncing back from that,' he says in an interview. 'I don't think this is a new norm.'

"People crave social interaction and will seek it at places like malls. 'There are times when that gets interrupted, but people want to be with other people,' he says. 'I've got 5,000 years of history on my side,' pointing to the ancient shopping bazaars in Rome and Istanbul."

And, it adds: "Mr. Wexner says women want to come to Victoria's Secret stores to experience the environment and feel the products, because lingerie and beauty items, such as fragrances and lotions, are more personal to them than clothing."

KC's View: I'm all in favor of trying to create compelling, entertaining and illuminating shopping experiences, but I think any retailer who thinks we're not in a "new normal" is a little bit delusional. Wexner's banners have been suffering, and I suspect that it is from a combination of locations in mediocre malls and shifts in consumer habits.

Can a bricks-and-mortar store compete in this environment? Sure … but but facing reality and embracing the future, not by being delusional about the past.

The New York Times reports that Lululemon Athletica CEO Laurent Potdevin has "resigned because of behavior that fell short of the athletic apparel maker's standards of conduct."

According to the story, "The company said Mr. Potdevin, 50, had failed to 'exemplify the highest levels of integrity and respect for one another,' but declined to give specific examples."

Executive chairman Glenn Murphy released a statement saying that "culture is at the core of Lululemon, and it is the responsibility of leaders to set the right tone in our organization." He also thanked Potdevin for "his work strengthening the company and positioning it for the future."

The story goes on:

"After The New York Times and other news outlets published allegations of sexual harassment and assault against the movie mogul Harvey Weinstein, other claims of workplace misconduct have cost executives in fashion, media, politics and other industries their jobs. Lululemon declined to say whether sexual misconduct was behind Mr. Potdevin's resignation.

"In a separation agreement dated Friday and filed with regulators, Lululemon said it would give Mr. Potdevin an upfront cash payment of $3.35 million, followed by $1.65 million spread over 18 months."

KC's View: Pretty good bet that this guy won't be the last. I've said here from the beginning that while high-profile people like Weinstein were in the initial headlines, it would not take long for the reckoning to be felt in the business world.

I have to wonder if they'll be able to keep a lid on the reasons behind his resignation for very long. I think not. Eventually, this stuff becomes public, and the company may end up looking bad for a) letting him resign, b) paying him millions in severance, and c) trying to cover it up.

• Target CEO Brian Cornell tells CNBC that his company's acquisition of Shipt, the grocery delivery service, means that "if you order, in a couple of hours, I'll put it right on your kitchen table."

Cornell says that "he plans to remodel 300 in 2018 and open new stores while expanding the Target digital presence, making Shipt available across the country. Target will also move more stores into urban areas, such as New York City, Boston and Chicago, as well as to college campuses, according to Cornell. Some of these are smaller-format locations, where shoppers can rush in and rush out, quickly grabbing items on the go."

• Re/code reports that "Walmart has acquired a small virtual reality shop, called Spatialand, to be the centerpiece of VR efforts that the company hopes will someday transform the shopping experience across the company's different websites and stores.

Terms of the deal were not disclosed.

"Spatialand makes software tools that let creators transform existing content into immersive, virtual reality experiences," Re/code writes. "The startup worked with Walmart's technology incubator, Store No. 8, on a project last year, and has now been acquired by that group."


• Bloomberg reports that in a meeting at the World Economic Forum in Davos, Switzerland, Israel Prime Minister Benjamin Netanyahu made clear to John Furner, president/CEO of Walmart-owned Sam's Club, that he is "ready to ease regulatory burdens" in order to get Walmart to open stores in Israel.

According to the story, "A Walmart spokesperson declined to comment on the substance of the discussion. The entry of the low-cost retailer and grocer could mesh with the Israeli government's efforts to lower the cost of living."

Corporate Drumbeat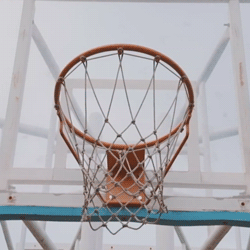 "Talent wins games, but teamwork and intelligence wins championships." -Michael Jordan

At Samuel J., we don't believe in the so-called "retail apocalypse."

"Retail self-destruction," maybe. But that only happens when companies and leaders don't adapt their stores to new competitive realities, don't create compelling customer experiences, and don't bring together exceptional talent and build extraordinary teams that can thrive and succeed even in the toughest of times.

Is this easy? Of course not. But it is achievable … especially when you have Samuel J. Associates on your team.

At Samuel J., our value never has been greater, because we understand the connection between great talent and innovative businesses. We are uniquely positioned to put together people and organizations in a way that builds expertise, cultivates leadership, and turns business challenges into business opportunities.At Samuel J, we know how to do it in a timely fashion and exceeds our clients' high expectations. And we have the winning record to prove it.

Click here to find out more.

At Samuel J. Associates, we help you find the right talent and build the right team.
…with brief, occasional, italicized and sometimes gratuitous commentary…

• Bon-Ton Stores, which operates department store banners that include Carson's, Elder-Beerman and Younkers, in 24 states in the Northeast, Midwest and Great Plains, has filed for bankruptcy protection.

USA Today writes that Bon-Ton has been "on a fast track toward bankruptcy court after it recently announced plans to close 47 of its 260 stores … The retailer, waylaid by heavy debt and the digital fallout that has ensnared many of its rivals, signaled that it's conducting 'constructive discussions' with its creditors to identify a viable path forward. That could theoretically involve asset sales, significant debt cuts, additional store closures or some combination."

There was one piece of the story that made me chuckle - the comment that Bon-Ton has dual headquarters in New York and Milwaukee. Sort of its own HQ2. I trust that Amazon will avoid this particular fate.

• Hudson's Bay Company, which owns Saks Fifth Avenue and Lord & Taylor, announced yesterday that it has hired Helena Foulkes, the president of CVS's pharmacy division, to be its new CEO.

The New York Times writes that "at CVS, Ms. Foulkes ran the company's network of 9,700 retail stores and was credited with building its online prescription refill business … Hudson's Bay operates a much smaller brick-and-mortar network with about 480 stores, including some buildings - like the flagship Saks Fifth Avenue headquarters in Manhattan - that are highly valuable."

John Mahoney, who had a distinguished career as a stage and film actor but was best known for playing Martin Crane, father to Kelsey Grammer and David Hyde Pierce on "Frasier," has passed away. He was 77, and was in hospice care after a cancer diagnosis.

KC's View: John Mahoney was sort of a hero of mine. I love the idea that he only started acting in his late thirties and early forties, leaving a secure job as a magazine editor to embrace the theater. And I love the fact that while he worked in Hollywood, he remained firmly rooted in the Chicago stage community as a member of the legendary Steppenwolf Theatre company.

Responding to our story yesterday about how best Buy plans to stop selling CDs in-store, one MNB reader wrote:

I was not happy that the radio in the new car I bought last March does not have CD player.  I have to download my CD collection to the cloud and then can play them through the radio using my iPhone.  That's a lot to ask Form this 75 year old.

From another reader:

Not surprising that Best Buy is getting out of CD's. The last several times I've gone there looking for a CD I couldn't find what I was looking for. They had a bunch of things I had no interest in and none of what I wanted. Several times I've asked for help and had gotten a warm body but that's about all. They couldn't find it themselves and when I asked if they could check their inventory.  Once they checked and said they showed that they had one but couldn't find it and the other time I was encouraged to go online to find it myself. I did go online, to Amazon!




Regarding the growth of smart speaker technology, one MNB reader wrote:

If I understand correctly what smart speakers are, I'm not in favor. It's a home privacy issue for me.




And MNB reader Terry Pyles wanted to weigh in on the comment that it is ironic Starbucks is launching a credit card at the same time it tests a cash-free store:

All due respect; that's not irony it's synergy.

Industry Drumbeat
In this fast-paced, interactive and provocative presentation, MNB's Kevin Coupe challenges audiences to see Main Street through a constantly evolving technological, demographic, competitive and cultural prism.  These issues all combine to create an environment in which traditional thinking, fundamental execution, and just-good-enough strategies and tactics likely will pave a path to irrelevance;  Coupe lays out a road map for the future that focuses on differential advantages and disruptive mindsets, using real-world examples that can be adopted and executed by enterprising and innovative leaders.

"Kevin inspired our management team with his insights about the food industry and his enthusiasm. We've had the best come in to address our group, and Kevin Coupe was rated right up there.  He had our team on the edge of their chairs!" - Stew Leonard, Jr., CEO, Stew Leonard's

Constantly updated to reflect the news stories covered and commented upon daily by MorningNewsBeat, and seasoned with an irreverent sense of humor and disdain for sacred cows honed by Coupe's 30+ years of writing and reporting about the best in the business, "Good Is Not Good When Better Is Expected" will get your meeting attendees not just thinking, but asking the serious questions about business and consumers that serious times demand.

Want to make your next event unique, engaging, illuminating and entertaining?  Start here: KevinCoupe.com. Or call Kevin at 203-662-0100.
Industry Drumbeat
Just a reminder ... Jackson Jeyanayagam, CMO of Boxed, joins Tom Furphy and Kevin Coupe to talk about his company's competitive posture, unique value proposition, and focus on family-friendly values, as well as his experience as head of digital marketing at Chipotle during its food safety crisis. Plus, Tom and Kevin discuss Amazon's integration of Whole Foods, and much more, in this inaugural edition of The Innovation Conversation Podcast.

This podcast can be played below, or can be accessed and subscribed to on both iTunes and GooglePlay.


This Innovation Conversation Podcast is sponsored by ReposiTrak, and brought to you by GMDC.
Corporate Drumbeat
"Content Guy" Kevin Coupe sits down with Barry Clogan (pictured at left) - a veteran of the e-commerce wars with his share of battle scars - the 2018 National Retail Federation Big Show, to talk about how the fast evolving e-commerce segment is creating a growing chasm between retailers that "get it" and those who don't. The focus is on customer acquisition, and the importance of focusing on total customer value as opposed to sales and transactions, and the conclusion is that retailers are running out of time to make the critical moves to keep them relevant and successful.

Content Guy's Note: In the interest of full disclosure, I should note here that Barry currently is president of Retail Solutions at MyWebGrocer, but also spent five years at Tesco, where he led its online grocery rollout across eight countries. I thought his perspective would be valuable, and worth sharing with the MNB community. It was only later that MyWebGrocer stepped in and asked to sponsor it … which didn't particularly matter in terms of content, because at no point in the interview did we talk about MyWebGrocer. This is not a commercial, or even an infomercial … but I wanted to be completely transparent about it. So, enjoy…

Corporate Drumbeat
Marty Ramos, Microsoft's Chief Technology Officer for Retail, Consumer Products & Services, discusses with Tom Furphy & Kevin Coupe the "fire hose" of technology options available to retailers and how to prioritize among them. Ramos says it is all about BILL - basket size, inventory, labor and loss prevention - and making sure that technology addresses one or more of these issues. And, he talks about the retailers making the biggest, most innovative strides. Plus, Tom and Kevin talk about the challenges of the "last mile."

This podcast can be played below, or can be accessed and subscribed to on both iTunes and GooglePlay.

This Innovation Conversation Podcast is sponsored by ReposiTrak, and brought to you by GMDC.
PWS 51