Join the MNB Community.
Get a Wake Up Call each morning...
Email:
Explore the MNB Archives

From The MNB Archives
Wednesday, February 07, 2018
Content Guy's Note: The goal of "The Innovation Conversation" is to explore some facet of the fast-changing, technology-driven retail landscape and how it affects businesses and consumers. It is, we think, fertile territory ... and one that Tom Furphy - a former Amazon executive, the originator of Amazon Fresh, and currently CEO and Managing Director of Consumer Equity Partners (CEP), a venture capital and venture development firm in Seattle, WA, that works with many top retailers and manufacturers - is uniquely positioned to address.

This week's topic: How the "nasty undercurrents" of traditional retail is setting the table for a new explosion of e-commerce and automation-related innovation.

And now, the Conversation continues…

KC: I was intrigued by two Walmart-related stories that have broken since last we spoke. In one case, Walmart announced that it is increasing pressure on its vendors by raising the fines they have to pay if they don't make deliveries on time, and in the other, it said it will sharing more sales data with suppliers as it looks to sharpen its in-store replenishment and curb out-of-stocks. On the one hand, this seems a little carrot-and-stick to me, with Walmart execs playing both good cop and bad cop at the same time. But I suppose that it reflects a growing new reality of retailer-supplier relationships - that at a time when there are so many options, retailers simply cannot afford to be out of stock, and so they need to do everything they can to create an environment in which this doesn't happen.

Tom Furphy: I've always felt that one of the nasty undercurrents of traditional retail has been in the chargeback and invoice deduction areas. Too often it's used by subpar retailers to enable them to make profit off the buy vs the sell. Instead of focusing on building great experiences for customers, retailers would simply hammer harder on their suppliers to pad the bottom line.

To be fair, one of the stark realities of retail is that it is a thin margin business, in which retailers must act with precision across the supply chain, merchandising and store operations functions to be able to deliver profit. And the margin balance between manufacturers and retailers has forced even the best retailers to rely on manufacturer funding to make their numbers.

In-stocks have always been a primary driver of shopper satisfaction and, accordingly, have always been a strategic imperative for retailers. In the past, if a product was out of stock, the retailer had decent reason to believe that the shopper would select an alternative product nearby on the same shelf. Worst case, they would fill the remainder of their basket during the trip and grab the out of stock item separately from another retailer.

Today, in a world where an alternative source of a product is just a click away, the stakes are even higher. It is easy for a shopper to check other retailers' inventory and move the transaction, and maybe even the entire basket there. Also, many retailers, such as Walmart, are using their stores as fulfillment centers for e-commerce. This puts further pressure on the stores to be stocked for both in-store and e-commerce customers.

So I think it is fair that retailers raise the stakes on having product in stock, just in time. E-commerce is a higher cost and higher stakes model than traditional retail. Manufacturers need to be fully vested in supporting the higher costs of the model with dollars and precision execution with tighter practices. While many will be compliant, it seems that the carrot and stick approach may be necessary for others.

KC: I must admit that while I've always been conscious of how tenuous the hold is that any retailer has on shoppers, I've been even more aware of this lately.  I know that since going to checkout-free Amazon Go, I find lines at stores to be increasingly intolerable;  it is like my brain has been rewired.  And more and more, when I go to stores, I find myself creating a kind of informal list in the back of my mind of items that I don't need to go to the store for anymore.  I'm someone who has embraced e-commerce, but I feel like the wind is at my back these days, and the shift is taking place faster and faster … it is like the Ernest Hemingway line about going bust that I've quoted here from time to time - it happens "gradually and then suddenly."

TF: We've often talked about the amount of time and discipline that Amazon puts behind understanding the shopper, innovating on their behalf and taking years to patiently develop and roll out new capabilities. I think we are going to see an explosion of these efforts transform the market in the coming few years.

The Go format is a great example of a cutting-edge capability that Amazon has been well in front of. They took years to incubate it in a warehouse prior to setting up the store for the employee test. And then they took their time to work out the kinks before opening it to the public. We don't know how and when they will expand it beyond Seattle. But once they feel like they have it nailed, they will not be shy in deploying it widely.

We also talk about Amazon's shopping automation. Capabilities like Subscribe & Save, Dash, Voice and their Internet-of-Things strategy. We've talked about Amazon's years of developing these capabilities, learning from their customers and refining the programs. It's a massive business today that has stolen single digit volumes from most incumbent retailers. But it's going to explode. Goldman Sachs published a report last August that has Amazon's packaged goods volume hitting $160 billion by 2027. And that's before the impact of the Whole Foods acquisition which will only increase these figures. Are retailers ready to defend this? Have they also been investing in automation for years?

As Amazon works through their store strategy, develops offerings in health care and continues to invest in shopping automation, they alone will change the game. Then add what we are seeing from other retailers, led by Walmart, and the "gradually" will suddenly seem "suddenly".

KC: Finally, what do you make of the story about JD.com, a major rival to Alibaba in China, coming to the US?  Apparently JD.com is both raising funds to make an incursion that will start in Los Angeles, where it believes a significant Chinese-American population will be friendly to its offering, and is, according to its founder, "considering multiple options for a U.S. entry, including partnerships with local companies."  This last piece would scare me a little bit if I'm not one of the companies with which JD.com creates an alliance, and, as I said here the other day, it underlines the fact that in the current environment, you can't move too fast, can't invest too much, can't embrace the future too enthusiastically.  If you don't go get the future, the future is going to get you … and it won't be pretty.

TF: The notion of JD.com entering the US is very interesting. I've always felt that there was a tremendous opportunity here for a well-capitalized company with deep e-commerce domain expertise to deploy an ecosystem that re-engineers the way retail works. Much like Amazon is doing within its own ecosystem, the idea of a third party bringing e-commerce, marketplace and logistics capabilities across the US, market by market, could totally work. However, it would take massive amounts of capital to pull off – billions of dollars per market. But it could work, and a company like JD.com may have the capability and clout to pull it off.

It will be interesting to see how JD.com approaches it. Will they create an open, shared platform that allows retailers to act independently? Or will it be a closed system with only a few select retailers per market? The latter would certainly be scary for the unchosen. And a double-edge sword for the chosen.

It is certainly potentially a scary proposition for a retailer to do a deal with JD.com. But as long as it was set up so that the retailer could maintain its own customer relationships and use the JD capabilities as part of its own ecosystem, I could see it working.

The Conversation will continue…

by Kevin Coupe

Okay, I'm just going to get out of the way of this Eye-Opener. Because it speaks for itself.

USA Today this morning reports:

"McDonald's french fries might lead to a cure for baldness. No, not by eating them.

"Researchers at Japan's Yokohama National University used a chemical found in the fries to grow hair follicles on mice, according to a study published in the peer-reviewed journal Biomaterials.

"The study focuses on the large-scale transportation of hair follicles to areas where there is no hair. Researchers used dimethylpolysiloxane  as part of an 'oxygen permeable' solution to prepare 5,000 hair follicle germs. 'These self-sorted hair follicle germs were shown to be capable of efficient hair-follicle and shaft generation upon intracutaneous transplantation into the backs of nude mice,' reads an excerpt from the study.

"According to nutrition information found on McDonald's website, dimethylpolysiloxane is used as an anti-foaming agent in the oil used to fry foods including french fries, Chicken McNuggets and fried fish sandwiches."

So if you're bald, the idea is that now you buy two bags of McDonald's fries, and one of them you rub on your head.

Okay. Why not?

Portland, Oregon-based New Seasons Market announced yesterday that Wendy Collie, its CEO for more than five years, is stepping down as the company rethinks its expansion plans.

Collie will be succeeded by co-presidents - Kristi McFarland, the company's chief people officer, and Forrest Hoffmaster, its CFO.

New Seasons, which is owned by the Endeavour Capital private equity group, also said that it will close the Sunnyvale, California, store that it opened less than a year ago, and will not move forward with expansion plans in the California communities of San Francisco, Carmel and Emeryville. The Oregonian writes that New Seasons "will continue to operate its four New Leaf Community Markets, a regional California chain New Seasons acquired in 2013. A new location in Aptos, near Santa Cruz, will open this year."

The company said that no other closures are planned.

The Oregonian quotes Collie as saying that "her departure as an amicable and mutual decision with the company's board after six months of planning a new business strategy. 'It's never easy to leave a company, especially a company that you love,' she said. 'I think it's time for this leadership team to move the company forward'."

The Oregonian story notes that Collie "directed the grocer at a time of aggressive growth … The company grew from 12 to 25 stores during her tenure." But the Sunnyvale store ended up being more expensive to build than expected, and it underperformed once it opened. And, the story says, "The company also faced growing pressure from new business models, including stores offering in-store pick-up of online orders and meal kit delivery services."

KC's View: I think this story is illustrative of the challenges facing so many retailers today, and private equity ownership - which generally is designed to be temporary, with companies only bought to be sold - only makes it worse. Leadership has to increase the value of the company so it can be sold at a profit, which means that physical expansion is necessary. But physical expansion can be problematic at a time when e-commerce is a steadily expanding factor. So you have to expand physically while also investing in digital initiatives, which only costs more money and hurts profitability. That makes it harder to sell the company for the price point sought by private equity, and so tensions emerge and grow. CEOs are trying to do what is right for the business while simultaneously doing what is right for the investors, but those are not always the same thing. Something's gotta give.

I'm reasonably sure that Endeavour already has owned New Seasons longer than it wanted to. Right now, I suspect, it is just looking for an exit ramp. (It also is invested in some other supermarket companies, and I can't help but wonder how it feels about them.)

I've always loved New Seasons; I live in Portland during the summers while teaching at Portland State University, and it is one of several superior retailers that I patronize. But I am constitutionally opposed to the concept of as co-presidency as any sort of sustainable option. Which makes me think that this is just temporary, as Endeavour seeks that exit ramp I was talking about above.

I'd be willing to bet that Wendy Collie - who I think is really smart, and I like a lot - probably is stepping down because ownership simply didn't believe in her vision for how to grow the company. I suspect she looked at the marketplace and concluded - rightly - that the plans laid out when she got to New Seasons five years ago no longer were tenable, and that the road to a sustainable model was a) in a somewhat different direction and b) would have some painful potholes along the way. That view probably didn't match Endeavour's view of what the company's future would be, and so a change needed to be made.

One note. I don't know any specifics about Collie's vision, and so I don't know if she was right or wrong. What I'm describing here strikes me as the kinds of conversations that may be taking places between a lot of company CEOs and their private equity investors.

A friend of mine who is familiar with both the company and the market suggested that New Seasons is likely to survive the tumult: "I do think that New Seasons success across three very different CEOs, three heads of operations, three CFOs, and numerous HR and Marketing leaders, demonstrates that their success is about the collective culture and passion of the staff, their trade partners, and their customers more than it is about any one person," my friend said.

This may be true. Though this isn't usually the kind of assessment of intangibles that private equity folks want to hear.

Ahold Delhaize-owned Peapod announced yesterday "the expansion of its popular meal kit line to include six new delicious recipes," including Miso Sriracha Salmon with Noodles, Harvest Chicken Alfredo Baked Ziti, Pasta Gemelli with Chicken and Broccoli, Steak Chimichurri, Mustard Glazed Pork Tenderloin with Baby Carrots & Sweet Potatoes, and Penne Basil Chicken with Spinach & Artichoke hearts.

Three of the recipes were developed in partnership with Campbell's, Kraft Heinz and Barilla.

The expansion comes, the company says, as it "is seeing a 104% increase in new customer purchases year over year and the meal kits receive an average rating of 4.4 out of 5 stars."

KC's View: Very smart, on various levels.

Smart to expand the meal kit business, and smart to partner with suppliers when and where appropriate.

I'm not sure if this is true across the board, but I've not seen these meal kits in the Ahold Delhaize-owned stores I've recently visited. If they;'re not offering them, they should.

Advertising Age reports that Amazon-owned Whole Foods is launching a new advertising campaign that, rather than focusing on product quality as in the past, instead is designed "to move the brand to a much more human place ... but also have a strong nod to the individuality and diversity of everyone that loves the brand."

According to the story, "Under the tagline 'Whatever Makes You Whole,' the new push includes the tale of a bearded vegan-turned-paleo and his carnivorous needs; a dad who loads up his cart but forgets his real reason for being there (diapers); and a milquetoast-looking dude who wants some cheese, but has no idea what kind."

KC's View: I like these ads. You can see two of my favorites here and here.

I'm not sure they solve some of Whole Foods' problems, like its persistent reputation for high prices and recent issues with out-of-stocks, but I think they position the company in a good place - focusing on how it satisfies consumer needs, or making them "whole."

It is just one step, but an important one.

PepsiCo CEO Indra Nooyi seems to have inadvertently ignited a social media firestorm with an interview she gave to National Public Radio's Freakonomics in which she said that her company was trying to design a version of Doritos that would be more attractive to women.

One of women's "least favorite things" about Doritos, she said, was the fact that they are less decorous to eat. Men "lick their fingers with great glee, and when they reach the bottom of the bag they pour the little broken pieces into their mouth, because they don't want to lose that taste of the flavor, and the broken chips in the bottom," Nooyi said, adding, ""Women would love to do the same, but they don't. They don't like to crunch too loudly in public. And they don't lick their fingers generously and they don't like to pour the little broken pieces and the flavor into their mouth."

It is fair to say that social media did not respond well to the comments. While some applauded the move, there were others who responded that women really need is an end to sexual harassment, a destruction of the glass ceiling, and equal pay.

The level of response was enough that yesterday, PepsiCo told Ad Age that it is not working on a "specific Doritos product for female consumers" and that "needs and preferences continue to evolve and we're always looking for new ways to engage and delight our consumers."

KC's View: I'd just like to say for the record that I know women who don't worry about public crunching, or licking Doritos dust off their fingers. And they're more than happy to pour the bottom-of-the-bag crumbs into their mouths.

Corporate Drumbeat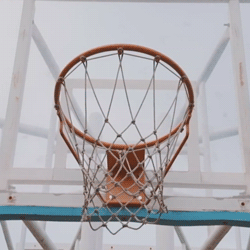 "Talent wins games, but teamwork and intelligence wins championships." -Michael Jordan

At Samuel J., we don't believe in the so-called "retail apocalypse."

"Retail self-destruction," maybe. But that only happens when companies and leaders don't adapt their stores to new competitive realities, don't create compelling customer experiences, and don't bring together exceptional talent and build extraordinary teams that can thrive and succeed even in the toughest of times.

Is this easy? Of course not. But it is achievable … especially when you have Samuel J. Associates on your team.

At Samuel J., our value never has been greater, because we understand the connection between great talent and innovative businesses. We are uniquely positioned to put together people and organizations in a way that builds expertise, cultivates leadership, and turns business challenges into business opportunities.At Samuel J, we know how to do it in a timely fashion and exceeds our clients' high expectations. And we have the winning record to prove it.

Click here to find out more.

At Samuel J. Associates, we help you find the right talent and build the right team.
The Orlando Sentinel reports that "Publix announced Tuesday that it is changing its employee prescription plan to cover a drug that helps prevent HIV infections, remedying an omission that doctors and gay rights groups said was highly unusual."

The story notes that the drug, PrEP, "is more than 95 percent effective in preventing the contraction of human immunodeficiency virus, which can cause AIDS. It is usually prescribed to HIV-negative gay men and other people at higher risk of infection."

Publix came under criticism in recent days after reports emerged that Publix had denied coverage for an employee who needed PrEP. The company reportedly would not say whether the decision was based on the cost of the drug or moral concerns.

Under pressure, however, Publix changed its mind and said that henceforth it would cover PrEP, saying the company is "committed to the health and well-being of our associates and families."

ThenSentinel writes that "HIV specialists and gay rights groups say the drug is almost universally covered by large employers who provide prescription drug coverage for their workers. Gilead Sciences, its manufacturer, estimated U.S. usage at 120,000 people last year."

KC's View: It seems to me that there is no higher moral obligation for a business than to protect the health of one's employees.

But forget that for a moment. Covering the cost of a drug that can prevent HIV is a lot less than expensive than covering the cost of treatment if one gets HIV, which can lead to AIDS.

This strikes me as a soft ground ball, and Publix fumbled it.

The Associated Press reports that Unilever-owned Ben & Jerry's "known for its ice cream filled with chunks of fudge, brownies or cookie dough, is the latest big brand to launch a slimmed-down version of its frozen treats. It's an effort to better compete with Halo Top, a low-calorie, low-sugar ice cream that is growing fast and sending shivers through older brands … Halo Top's entire pints have fewer than 400 calories, and it emphasizes the full calorie count on the front of its package."

According to the story, "Ben & Jerry's entry, which will hit stores this month, is called Moo-phoria and cuts sugar and fat but still has of cookies and dough."

KC's View: I can understand why Ben & Jerry's would mimic the marketing approach. But I hope that they don't mimic taste - for my money, Halo Top tastes like cardboard.

I'd rather have one or two spoonfuls of Graeter's ice cream than an entire pint of Halo Top.

…with brief, occasional, italicized and sometimes gratuitous commentary…

• The Food Marketing Institute (FMI) and the National Grocers Association (NGA) yesterday both spoke out approvingly of the US House of Representatives' passage of the Common Sense Nutrition Disclosure Act (H.R. 772).

"This strong bipartisan effort demonstrates both Congress' and food retailers' interest in providing standardized nutrition information to customers without constant worries about fines and penalties for a slight error," said Jennifer Hatcher, FMI chief public policy officer.

"This bill provides a common sense solution to a burdensome regulation that was applied as a one-size-fits-all approach to vastly different industries," said Peter Larkin, president and CEO of NGA. "Independent supermarket operators are committed to providing their customers with accurate nutritional information, but need the flexibility to implement the rule across a multitude of store formats, all of which operate much differently than a chain restaurant."



• Fresh Del Monte Produce said yesterday that it is acquiring California-based Mann Packing, for $361 million, which allows it to further diversify and invest in the value-added category segment.
Industry Drumbeat
In this fast-paced, interactive and provocative presentation, MNB's Kevin Coupe challenges audiences to see Main Street through a constantly evolving technological, demographic, competitive and cultural prism.  These issues all combine to create an environment in which traditional thinking, fundamental execution, and just-good-enough strategies and tactics likely will pave a path to irrelevance;  Coupe lays out a road map for the future that focuses on differential advantages and disruptive mindsets, using real-world examples that can be adopted and executed by enterprising and innovative leaders.

"Kevin inspired our management team with his insights about the food industry and his enthusiasm. We've had the best come in to address our group, and Kevin Coupe was rated right up there.  He had our team on the edge of their chairs!" - Stew Leonard, Jr., CEO, Stew Leonard's

Constantly updated to reflect the news stories covered and commented upon daily by MorningNewsBeat, and seasoned with an irreverent sense of humor and disdain for sacred cows honed by Coupe's 30+ years of writing and reporting about the best in the business, "Good Is Not Good When Better Is Expected" will get your meeting attendees not just thinking, but asking the serious questions about business and consumers that serious times demand.

Want to make your next event unique, engaging, illuminating and entertaining?  Start here: KevinCoupe.com. Or call Kevin at 203-662-0100.
Industry Drumbeat
Just a reminder ... Jackson Jeyanayagam, CMO of Boxed, joins Tom Furphy and Kevin Coupe to talk about his company's competitive posture, unique value proposition, and focus on family-friendly values, as well as his experience as head of digital marketing at Chipotle during its food safety crisis. Plus, Tom and Kevin discuss Amazon's integration of Whole Foods, and much more, in this inaugural edition of The Innovation Conversation Podcast.

This podcast can be played below, or can be accessed and subscribed to on both iTunes and GooglePlay.


This Innovation Conversation Podcast is sponsored by ReposiTrak, and brought to you by GMDC.
Corporate Drumbeat
"Content Guy" Kevin Coupe sits down with Barry Clogan (pictured at left) - a veteran of the e-commerce wars with his share of battle scars - the 2018 National Retail Federation Big Show, to talk about how the fast evolving e-commerce segment is creating a growing chasm between retailers that "get it" and those who don't. The focus is on customer acquisition, and the importance of focusing on total customer value as opposed to sales and transactions, and the conclusion is that retailers are running out of time to make the critical moves to keep them relevant and successful.

Content Guy's Note: In the interest of full disclosure, I should note here that Barry currently is president of Retail Solutions at MyWebGrocer, but also spent five years at Tesco, where he led its online grocery rollout across eight countries. I thought his perspective would be valuable, and worth sharing with the MNB community. It was only later that MyWebGrocer stepped in and asked to sponsor it … which didn't particularly matter in terms of content, because at no point in the interview did we talk about MyWebGrocer. This is not a commercial, or even an infomercial … but I wanted to be completely transparent about it. So, enjoy…

Corporate Drumbeat
Marty Ramos, Microsoft's Chief Technology Officer for Retail, Consumer Products & Services, discusses with Tom Furphy & Kevin Coupe the "fire hose" of technology options available to retailers and how to prioritize among them. Ramos says it is all about BILL - basket size, inventory, labor and loss prevention - and making sure that technology addresses one or more of these issues. And, he talks about the retailers making the biggest, most innovative strides. Plus, Tom and Kevin talk about the challenges of the "last mile."

This podcast can be played below, or can be accessed and subscribed to on both iTunes and GooglePlay.

This Innovation Conversation Podcast is sponsored by ReposiTrak, and brought to you by GMDC.
PWS 53