Join the MNB Community.
Get a Wake Up Call each morning...
Email:
Explore the MNB Archives

From The MNB Archives
Thursday, February 08, 2018
This commentary is available as both text and video; enjoy both or either ... they are similar, but not exactly the same. To see past FaceTime commentaries, go to the MNB Channel on YouTube.

Hi, Kevin Coupe here, and this is FaceTime with the Content Guy.

Recently there was a story in the news about how a Tesla self-driving car in Los Angeles slammed into the back of a fire truck. A stopped fire truck.

Raising the question: How did the advanced technology used in a self-driving Tesla not seen this enormous red truck in front of it?

Well, it ends up that while Teslas are pretty good at self-driving cars, they're not so good at self-braking cars. The instructions apparently actually say that the car won't stop for stationary vehicles, especially when doing more than 50 MPH. According to a story in Wired, the Volvo self-driving cars have the same problem. (I'm depending on outside reporting on this. I'm not exactly

I think this illustrates a reality about technology - you can't always count on it doing the total job.

MNB readers know I love technology, to the point where people sometimes question whether or not I actually like stores. But I'm totally on board with the notion that technology only can take you so far. It's a long way, and getting longer … but only so far.

If you're competing with the retail giants with enormous access to capital and the ability to spend it on various technology initiatives, this is especially good news.

I was having this conversation the other day with a friend of mine who is convinced that this isn't just a glitch in the system that is easily fixed. He actually thinks it points to a fundamental flaw in the whole science of self-driving cars, and that it could be decades before they have any sort of real impact on the culture.

I'm not sure I agree with him, though I'll be the first to acknowledge that he's a lot smarter than I am, and that if you were going to place a bet on one of us having an insight into game-changing technologies, you'd probably want to bet on him.

But in this case … I think there is so much money at stake in self-driving technology that the powers that be will have to identify and implement a solution to this problem. Self-driving trucks, for example, may be necessary not for technology's sake, but because there are fewer young people who want to drive them for a living, which creates a real need.

I also think it is a mistake to see this as a binary choice. I have a Mustang convertible, and it has a manual transmission … because that's how I want to drive. I don't really care how good the self-driving technology is. I want to really drive…until I don't. Or won't.

Technology is a wonderful thing, but you can't count on it for everything. You have to have options, and abilities that will work when the technology doesn't or can't. And you have to be open-minded, it seems to me, both about technology's possibilities and its limitations.

Otherwise, you're going to slam into a not-so-stationery object called reality.

That's what is on my mind this morning. As always, I want to hear what is on your mind.
Albertsons yesterday announced that its new culinary-driven Market Street format, which "invites customers to Eat Life Up," will open in Boise, Idaho, this summer, with a second store, in Meridian, slated to open later this year.

In a prepared statement, COO/EVP Susan Morris said that "Market Street Idaho was created by a team of passionate, innovative food lovers with the goal of igniting Idaho's passion for great food and elevated experiences. Boise's deep roots in great local food stem from our farming and ranching industry to our refugee and Basque communities. We think the time is right to bring new culinary experiences many hunger for but haven't gotten yet locally through our Market Street Idaho stores."

The company said that the two stores "will encourage customers to hone their inner chef through in-store culinary events and classes as well as time savers like catering services, an in-store restaurant style food court and other gourmet creations fit for the most discerning customers."

KC's View: First of all, I love the phrase, "Eat Life Up!" It is evocative and appropriate to what I think Albertsons is trying to do here … and I think it'll have legs.

Now, some thoughts, if I may.

One of the problems that big companies like Albertsons tend to have when they create formats like this is cultural - for something like this to work, it almost has to have a different sort of culture than a fleet of thousands of much larger stores with different priorities. It seems to me that Albertsons has to be careful to allow this to work as a kind of skunkworks - it can be a place where new concepts are tested and, when they work, rolled out to the parts of the rest of the company where they might thrive. But Market Street has to be encouraged, I think, to push the envelope, challenge tradition and company orthodoxy, outright break the rules, and be willing to fail and change and try again.

There is a line that a writer friend of mine likes to quote:

"Ever tried. Ever failed. No matter. Try Again. Fail again. Fail better."

It sounds like Yoda, but it actually comes from playwright Samuel Beckett. (Though, when you think about it, has anyone ever seen Yoda and Beckett together? Just asking.)

That's what concepts like this have to do. Albertsons should help where it can, but mostly I think it needs to get the hell out of the way and see what emerges.

I also think Albertsons should be aggressive about reaching out to the community with this format - and it can be both experimental and aggressive in doing so. I'd make sure that there are a couple of Market Street food trucks that raise the format's profile … the company has to realize that these days, success is found not just within the walls of a format, but by thinking beyond walls.

Finally, if they are serious about expansion, I'd be thinking about how to attract talent with real experience in the specialty food business. For the record, we had a story about one such person - Wendy Collie - who is about to be available, since she's stepping down from New Seasons.

My larger message - as you nurture the Market Street format, don't do things the same old way, with the same old people, with the same old measurements of success and the same old conservatism about what is possible and what is not. Take big swings. Have some fun. I always think that the energy such an approach engenders ends up being contagious to customers.

Amazon and its Whole Foods Market division announced this morning that they have begun offering free two-hour delivery of Whole Foods products through its Prime Now service in f Austin, Cincinnati, Dallas and Virginia Beach, "with plans to expand across the U.S. in 2018."

According to the announcement, "Customers can start shopping from Whole Foods Market selection at www.primenow.com or by using the Prime Now app available on Android and iOS devices … Prime customers can shop thousands of items across fresh and organic produce, bakery, dairy, meat and seafood, floral and everyday staples from Whole Foods Market available for free two-hour delivery. Select alcohol is also available for delivery to customers. Prime members receive two-hour delivery for free and ultra-fast delivery within one hour for $7.99 on orders of $35 or more."

The Seattle Times writes that this is "the biggest move yet to incorporate the organic grocer into the Seattle retail giant's e-commerce empire" since Amazon's $13.5 billion acquisition of Whole Foods and its more than 460 stores. "Wednesday's announcement is the biggest step toward what many analysts expected Amazon to do with its new grocer: use Whole Foods and its inventory of groceries as an extension of its warehousing network," the Times writes.

"When someone orders through Prime Now, a service available to members of Amazon's $99-a-year Prime program, employees in compact urban warehouses pick items off packed shelves and hand them off to contract drivers for delivery. In the case of the Whole Foods pilot, employees will pick items from store shelves, and hand them off to a driver."

The Times also writes that "existing relationships between Whole Foods and other delivery services, and Prime Now and other grocers, aren't affected by the new delivery offering, Amazon said. Grocery delivery service Instacart, for example, also offers delivery of Whole Foods items within two hours. And in several cities, Prime Now delivers goods from regional or national retailers, partnerships that, in Seattle's case, include Bartell Drugs and PCC Community Markets."

KC's View: This is, I think, just the beginning … and these kinds of changes and innovations are likely to pick up momentum as Amazon really gets its arms around the Whole Foods business. They have to be careful not to do anything that will violate the essential value proposition inherent to the Whole Foods experience, and the comp[act that the retailer has created with its shoppers. But you can expect Amazon to leave no stone unturned as it seeks new opportunities, possibilities and potentialities.

Reuters reports that Walmart "is asking vendors to supply it with more merchandise priced at $10 and up, as part of a major push to finally turn a profit at its online business … The new focus at the world's largest retailer is on dry grocery products such as sauces, soaps and general merchandise items such as toys and home furnishings, the sources said.

"Walmart's goal is to see higher profit margins selling these more expensive items given the built-in cost of delivering goods purchased online, according to the people familiar with Walmart's new strategy."

The story goes on: "Walmart's directive to suppliers marks a shift in strategy. The retailer for years has squeezed suppliers for pennies to drive the lowest prices for shoppers, both online and at its brick-and-mortar stores. Walmart will continue to press for bargain-priced items to sell at its 4,700 stores. But in addition, it will now implore suppliers to provide it with more expensive goods for sale online. This new emphasis on more higher-priced goods at Walmart.com comes after the retailer acquired Jet.com in 2016 and is investing billions of dollars to make its online business more competitive."

KC's View: This would seem to be right in line with the strategic approach that Walmart has taken since acquiring Jet, as it broadens its portfolio as a way of spreading out its bets. That has included acquiring brands such as Moosejaw and Bonobos … and I think this makes sense as long as Walmart is careful that its primary banner does not violate its core value proposition.

The Wall Street Journal reports that activist investor Blackwells Capital, which owns more than four percent of Supervalu stock, is pushing for a breakup of the company and a sale of its wholesale business.

The investor group is pushing for three seats on the board of directors and a four-step transformation process - "improving margins, selling real estate, spinning out the stores in the retail segment and then finding a buyer for the wholesale operation," the story says.

The Journal writes that Supervalu has responded that "it already has 'taken a number of critical steps to transform,' including boosting wholesale revenue and selling down the retail arm. The company 'continues to pursue options for certain retail banners and its real estate portfolio, while remaining focused on reducing costs,' it added."

At the same time, the Wall Street Journal reports that Amazon-owned Whole Foods "is asking suppliers of all sizes to pay new rates for prime shelf space as it tries to boost profits and better organize the exploding number of natural and organic products hitting the market.

"Many suppliers will see an increase from the average $25,000 fee companies were paying to be featured in the stores' most-visible, high-traffic areas. Additionally, Whole Foods is pitching its biggest suppliers on a promotion costing up to $300,000 for several weeks of prime shelf space along with souped-up marketing, executives say."

The Journal also reports that Whole Foods is pushing its vendors to offer bigger discounts on products in order to get the promotional space, asking them to cut prices by at least 25 percent.

The story makes the point that these changes were in the pipeline before Amazon bought Whole Foods.

KC's View: There will be all sorts of advantages in doing business with a resurgent and newly aggressive Whole Foods … but vendors are going to have to ante up for the privilege.

But … I also think that this is a potential danger area for Whole Foods. If they start making merchandising and product choices based on who writes the biggest check, as opposed to what is best for shoppers, that can lead to a slippery slope. You start making money on the buy, not the sell. And pretty soon, you becomes just another supermarket chain with a corrupted approach to merchandising.

Corporate Drumbeat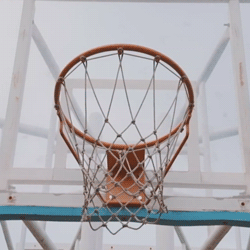 "Talent wins games, but teamwork and intelligence wins championships." -Michael Jordan

At Samuel J., we don't believe in the so-called "retail apocalypse."

"Retail self-destruction," maybe. But that only happens when companies and leaders don't adapt their stores to new competitive realities, don't create compelling customer experiences, and don't bring together exceptional talent and build extraordinary teams that can thrive and succeed even in the toughest of times.

Is this easy? Of course not. But it is achievable … especially when you have Samuel J. Associates on your team.

At Samuel J., our value never has been greater, because we understand the connection between great talent and innovative businesses. We are uniquely positioned to put together people and organizations in a way that builds expertise, cultivates leadership, and turns business challenges into business opportunities.At Samuel J, we know how to do it in a timely fashion and exceeds our clients' high expectations. And we have the winning record to prove it.

Click here to find out more.

At Samuel J. Associates, we help you find the right talent and build the right team.
• The Wall Street Journal reports that Walmart has begun using the online record-keeping technology known as blockchain "to manage supply-chain data for mangoes, berries and a couple of dozen other products. The system, built with International Business Machines Corp., will help Walmart figure out where bad food came from during product recalls."

The story notes that "a blockchain ledger allows participants to add blocks of information after each party runs algorithms to evaluate a proposed transaction. If the parties agree that the transaction looks valid — identifying information matches the blockchain's history and follows the rules created by the participants — then it will be approved, time-stamped and added to the chain. The data, encrypted and unchangeable, is always up-to-date on all participants' systems."

• The Wall Street Journal reports that Dunkin' Donuts said it "will start phasing out its white foam coffee cups beginning this spring and eliminate them by 2020 … years after announcing plans to find a more environmentally friendly option … The new cups are double-walled paper cups that retain heat and are thick enough to use without a sleeve, Dunkin' said."

• BJ's Wholesale Club announced the hiring of Naveen Seshadri, most recently the COO of Lonely Planet, to be its VP, Digital Commerce and Experience, a new position at the company.


• Re/code reports that Liza Landsman, who departed her role as president of Jet less than 18 months after Walmart acquired it, "is becoming an investor at New Enterprise Associates, better known as NEA, the well-respected venture capital firm that backed Jet.com as well as founder Marc Lore's previous company, Quidsi."

The story notes that Landsman "was first hired at Jet nearly three years ago as chief customer officer, and previously was the chief marketing officer at E-trade."

An email from MNB reader John Rand:

I read with interest your note that the two largest trade associations both spoke approvingly of a new bill passed by the House to apply "common sense" to nutritional labeling.

God, I hope it is so. I wish it were so. But it says more than a little about the shift in culture, both for me personally and for others in general, that the very fact these organizations and their massive lobbying efforts approve of a piece of legislation makes me doubt it is actually about common sense or particularly consumer friendly.

I never used to have such thoughts. But I grew up on sweetened cereals, routine soda consumption, the advent of packaged and boxed meals and all the associated preservatives, dyes, and artificial flavors that food science learned to create.

In the fullness of time I became diabetic. Which changed my POV considerably  and forced me to educate myself. And I became older, so weight became a concern. And I began to wonder why I couldn't really explain to others in my family, who were not in the FMCG industry, why it was so hard to read labels (my corroding eyesight didn't help) and get the information it took to truly understand the contents of the food we were eating.

I have watched the lobbying destroy the value of Country of Origin labeling, and seen words like "Natural" turn into empty marketing, learned not to trust that "whole wheat" actually means the same as 100% Whole Wheat, and I still have trouble explain meat grading to my children.

Net result? I simply no longer trust the industry that I have been part of for most of my life. I hate admitting that. I applaud the companies who do not compromise, who have taken a turn for the better. I note that a few have started to resign from the industry groups that still support obfuscation over transparency.

So now in my old age I will go online and research (and enlarge the typeface with a keystroke) . I will support CSPI and its role as an industry gadfly. And I will assume, even before I can read the details of the bill, that the "common sense" legislation is actually all about Common Cents, and not about  being helpful to me.

No wonder "Big Food" has become vulnerable.




I suggested the other day that it might be possible for the British company buying Kroger's c-store business, once the deal is finalized, to simply flip it and sell the stores to Amazon.

Prompting MNB reader Herb Sorensen to write:

I like your thoughts on "flipping" the C-store business.  Very interesting, but I doubt it.  More like a replay of Tesco's US Fresh & Easy.  But, we'll see.

For the record, I wasn't actually predicting it. It was more like I was having a bit of fun and causing a bit of trouble. (I was sort of hoping that someone at Amazon, Kroger and the British firm would say, "Did anyone here think of that?")
Another email about Kroger's sale of its c-stores:

This sort of makes me sad. One place we lived didn't have a grocery store nearby but there was a Kwik Shop on the corner just two blocks away. Prices in the store were guaranteed to be the same as our local Kroger grocery store. So in a pinch I could get milk or bread for the same price as if I drove much further to a full size grocery store. It would be nice if that didn't change.




On another subject, from MNB reader Janis Raye:

I had to dash this off when I read your comment about Graeter's — that is one really good ice cream (especially salted caramel and mint chocolate chip). Naturally, I love my Ben & Jerry's, for sentimental value, but Graeter's is, well, greater! (And ditto to your comments about Halo Top -- ick.)




We got several responses to our story about how there may be an ingredient in McDonald's fries that, if you rub it on your head, could cure baldness. (They tried it on mice, which grew mouse hair.)

MNB reader Beatrice Orlandini wrote:

Okay, they might be good for curing baldness.

But are they good for YOU?

Well, of course not. Nobody eats McDonald's fries because they are good for them. They eat them because they're good.

Listen, I'm not sure I'd rub fries on my head to grow hair. But I'm doing okay in the follicle department, especially for a guy my age. If I were a) younger, and b) losing my hair, I certainly might think about it.

MNB reader Tim Bailey wrote:

Previously thought the thinning of my hair started speeding up when I turned 40.  Also stopped being a McDonald's regular around that time… 

Coincidence?

I think not.



Two other things, if I may.

Thanks to all of the folks who wrote in about Michael Sansolo's blood donation column. I agree with you all … it was a great column, and a cause we all ought to support.

There is, so you know, a Red Cross blood donor app that you can download to your phone, that will help you find donation sites, make appointments, and track your donations. (I've given 60 pints over the years.) It makes things very easy.

And, to all the folks who wrote in about the passing of John Mahoney, I'm totally with you. "Frasier" remains an enduring pleasure that always is good for a laugh. I just wish I'd seen him on stage, where, apparently, he was compelling and in his natural element.

Industry Drumbeat
Just a reminder ... Jackson Jeyanayagam, CMO of Boxed, joins Tom Furphy and Kevin Coupe to talk about his company's competitive posture, unique value proposition, and focus on family-friendly values, as well as his experience as head of digital marketing at Chipotle during its food safety crisis. Plus, Tom and Kevin discuss Amazon's integration of Whole Foods, and much more, in this inaugural edition of The Innovation Conversation Podcast.

This podcast can be played below, or can be accessed and subscribed to on both iTunes and GooglePlay.


This Innovation Conversation Podcast is sponsored by ReposiTrak, and brought to you by GMDC.
Corporate Drumbeat
"Content Guy" Kevin Coupe sits down with Barry Clogan (pictured at left) - a veteran of the e-commerce wars with his share of battle scars - the 2018 National Retail Federation Big Show, to talk about how the fast evolving e-commerce segment is creating a growing chasm between retailers that "get it" and those who don't. The focus is on customer acquisition, and the importance of focusing on total customer value as opposed to sales and transactions, and the conclusion is that retailers are running out of time to make the critical moves to keep them relevant and successful.

Content Guy's Note: In the interest of full disclosure, I should note here that Barry currently is president of Retail Solutions at MyWebGrocer, but also spent five years at Tesco, where he led its online grocery rollout across eight countries. I thought his perspective would be valuable, and worth sharing with the MNB community. It was only later that MyWebGrocer stepped in and asked to sponsor it … which didn't particularly matter in terms of content, because at no point in the interview did we talk about MyWebGrocer. This is not a commercial, or even an infomercial … but I wanted to be completely transparent about it. So, enjoy…

Corporate Drumbeat
Marty Ramos, Microsoft's Chief Technology Officer for Retail, Consumer Products & Services, discusses with Tom Furphy & Kevin Coupe the "fire hose" of technology options available to retailers and how to prioritize among them. Ramos says it is all about BILL - basket size, inventory, labor and loss prevention - and making sure that technology addresses one or more of these issues. And, he talks about the retailers making the biggest, most innovative strides. Plus, Tom and Kevin talk about the challenges of the "last mile."

This podcast can be played below, or can be accessed and subscribed to on both iTunes and GooglePlay.

This Innovation Conversation Podcast is sponsored by ReposiTrak, and brought to you by GMDC.
PWS 52