Join the MNB Community.
Get a Wake Up Call each morning...
Email:
Explore the MNB Archives

From The MNB Archives
Friday, February 09, 2018
by Kevin Coupe

Yesterday's "FaceTime" commentary looked at how, in the case of self-driving vehicles, sometimes technology cannot be trusted.

In the interest of equal time…

CNN reports that "two former Google engineers have built a car that's personalized for delivering your groceries, pizza or dry-cleaning." The company, Nuro, has unveiled "an autonomous vehicle Tuesday designed for making local commerce deliveries … The company plans to have several of the vehicles making deliveries on public roads by the end of the year."

There remain a lot of hurdles - like local laws - before the vehicle hits the streets. And I hope that they build into the technology the ability to autonomously brake when heading toward a stopped vehicle. Or, a stationary object like a house.

This apparently is a problem with Tesla self-driving vehicles. Though, to be fair, if Elon Musk can send rockets into space, he probably can figure out the whole stopping thing.

The growing number of such autonomous vehicle options is worth noting. They;'re happening. And it is going to be an Eye-Opener.

The iconic outdoors retail LL Bean today is announcing a change to its longtime - and to some, equally iconic - satisfaction guarantee, making a necessary charge in order to address a situation that its CEO says "has become unsustainable … and unfair to our customers."

The move reflects a shift away from what long has been perceived as a core company value proposition, though the company would argue that it has long been misinterpreted and abused. Nevertheless, it creates a marketing challenge with which LL Bean will have to deal in coming months and possibly even years.

LL Bean traditionally has offered a satisfaction guarantee that lasted virtually forever, pretty much without conditions - at almost anytime, a customer could return an item and ask for a replacement. Now, CEO Stephen Smith tells MNB in an interview conducted in advance of the official announcement, it is shifting to a one-year satisfaction guarantee, and will begin enforcing what it calls 'special conditions' that always have existed but were not always enforced. Customers will have to have proof of transaction, and the company will not accept products that have been, as Smith says, "misused, abused, neglected, or that show excessive wear and tear."

A growing number of returns, Smith says, have been products that are vin such terrible shape that not only can they not be resold, but they cannot even be donated to charity; in many cases, the products have been bought cheaply at yard sales or from charities, with the person then bringing them back to LL Bean for a full-priced replacement.

Smith says that the number of items returned in such horrible shape was approximate to the company's total boot sales in a year; it has doubled in the last five years, and has grown recently at seven times the company's rate of sales.

The notion of "lifetime" returns at LL Bean always has been more perception than fact, Smith says. The actual guarantee was customer satisfaction, and the company did was Smith calls "a ton of archaeological work" to determine what shapes it had taken and how it evolved. During the 1950s, he says, it was a two-month return policy, and products had to be in new condition.

Smith says that the way the guarantee was written was for a "more innocent time," and abuse of its terms - by just 15 percent of customers - was making it unsustainable for the company and hurt shoppers by taking away money that the privately held retailer could have otherwise invested in products and services that would make it more relevant to consumers' needs. Social media, he says, has exacerbated the problem by amplifying the ways in which people could take advantage of the company.

Smith also makes the point that product defects - even after a year of ownership - will still qualify for an exchange.

In addition, LL Bean is changing its free shipping policy. From now on, free shipping will only apply to transactions of $50 or more. Lower transactions will carry a flat $6 shipping fee. All customers using an LL Bean credit card will get free shipping.

Smith says that it is roughly a 50/50 split between returns sent back through various shippers and those brought back to its retail stores. Over the past two weeks, he says, more than 4,000 employees have been trained in the new rules and the process of developing it, which has taken 18 months.

Note: In an email to customers this morning informing them of the change, company chairman Shawn O. Gorman says that "L.L.Bean has stood for quality, service, trust, and getting people outdoors ever since my great-grandfather founded our company over 100 years ago - and that will never change."

In other LL Bean news…

CBS News had a story about how LL Bean "has started an employee buyout plan and other belt-tightening measures after a couple years of flat sales. The measures, announced last February, started Jan. 1, with the aim of reducing its workforce by 500 full-time people, or 10 percent of its 5,000 employees. The company also has "stopped contributing to its pension plan," but "is boosting company contributions to 401(k) plans from 4 percent to as much as 8 percent of annual income." The Associated Press notes that this is an approach being adopted by many US corporations.

KC's View: I remember that when REI made as similar change back in 2013, the comment from that company was that, basically, it was tired of being taken advantage of, and believed that a few people were creating disadvantages for the majority of its customers. I wrote about it here, and noted that LL Bean was not changing its policy:

It is an interesting comparison. It is hard to cast REI in a negative light - a one year return policy is hardly a small thing, and the company certainly has a right to protect itself.

Still, I have to say that I respect LL Bean's position, because it seems rooted into two things that I think retailers need to have - respect for the customer, and a sense that the bottom line is not always served by short-term decision-making.

When I talked to Steve Smith yesterday, he told me that the REI experience had been instructive for L Bean, and that his team had studied REI's handling of the issue, and how it communicated about it, "extensively." It has been my understanding that while REI got some blowback when it first made the change, it didn't take long for it to become positive for the company's operations, and these days it isn't even an issue. LL Bean has to hope that things turn out as well for it.

(They've got some experience with blowback, having gotten some back during the 2016 elections when a member of the Bean family publicly backed the Trump candidacy, enraging a percentage of the company's customer base who thought that it was a company endorsement. It wasn't, but they had to fight through the bad publicity.)

I said back in 2013 that "the bottom line is not always served by short-term decision-making," and I still believe it. That's probably a basic tenet that has characterized the MNB's approach since the beginning. But I also think it is fair to observe that there is nothing short-term about the LL Bean decision - they took it seriously. they surveyed more than 7,000 customers, and they found that more than eight out of 10 were "neutral to positive" about the change. (The customers surveyed were described by Smith as running the gamut - high value, low value, low return, and high return customers.)

To me, it reflects the petty part of how people act when they use a product for 15 years and then return it, saying they're not satisfied. Isn't that the very definition of satisfaction? And picking up a shirt at a yard sale for $2 and then trying to return it for a refund or full-priced replacement? That's theft. (Not to go too far with this, but I always worry that these people may be having kids and passing on their warped values to a new generation.)

I think LL Bean is doing the right thing. They'll get blowback, but it'll blow over. While some may characterize this as some sort of violation of core company values, I think this actually reinforces values that put the customer first.

And it certainly won't affect where I bring my business - I'm a regular, loyal LL Bean shopper, and I'm just fine with the change.

There is an excellent piece in the New York Times that is about singer/songwriter Jimmy Buffett, who has a new play - "Escape to Margaritaville" - about to open on Broadway.

Longtime MNB readers know that I'm a big Buffett fan, but that's not why I'm recommending it. The Times piece essentially is about branding.

The premise is this: Buffett owns planes and boats and restaurants and bars and a record company, not to mention being the producer of a Broadway show and still being a draw as a live performer; in fact, his net worth is more than Bruce Springsteen's. And yet, this success depends on convincing his audiences that he's still that fun-loving, responsibility-avoiding guy who just likes to strum on his guitar and drink margaritas.

In fact, Buffett doesn't even consume sugar or carbs anymore, which sort of leaves out margaritas and hamburger rolls.

Here's how the Times story captures the conundrum:

"Jimmy Buffett is not really Jimmy Buffett anymore. He hasn't been for a while. Jimmy Buffett — the nibbling on sponge cake, watching the sun bake, getting drunk and screwing, it's 5 o'clock somewhere Jimmy Buffett — has been replaced with a well-preserved businessman who is leveraging the Jimmy Buffett of yore in order to keep the Jimmy Buffett of now in the manner to which the old Jimmy Buffett never dreamed he could become accustomed. And therein lies the Margaritaville® Mesquite BBQ Rub: The more successful you become at selling the Jimmy Buffett lifestyle, the less you are seen as believably living the Jimmy Buffett lifestyle."

But while Buffett may have seen more than a few changes in his latitudes and attitudes, he is nothing if not a canny businessman; there is a great anecdote about how he wants the Broadway theater ushers to get into the mood of the show, because it is important that the experience be unique and enveloping from start to finish. No detail is too small.

It is a fascinating, well-written story, and I recommend you read it here.

Nutrition guidance program Guiding Stars - which assigns one, two or three stars to qualifying products based on whether they are nutritionally good, better and best - has announced that it "has updated its algorithm for U.S. foods, the formula it uses to assign stars to thousands of foods, to reflect the following changes: incorporate anticipated changes to the Nutrition Facts label; align with updated recommended Daily Values (DV) for vitamins, minerals, sodium, and fiber; and to reflect consensus of nutrition science regarding omega-3 fatty acids, DHA, EPA, and artificial colors."

For example, "A growing body of evidence has also shown that artificial colors have negative health effects and can easily be avoided with use of natural coloring agents such as beet extract. Based on this research, foods containing artificial colors will now lose one star value." Guiding Stars estimates that "1,400 items that will gain stars and more than 1,600 items that will lose a star."

KC's View: All programs like this have to be dynamic if they are going to be useful and relevant, and so companies have to be willing to change them up as new scientific information becomes available.

• The Austin American-Statesman reports that Walmart has opened a new engineering hub in downtown Austin, Texas, that it hopes will help it tap "into Austin's tech talent pool."

According to the story, "Located at the former home of the Alamo Drafthouse Cinema at Fourth and Colorado streets, Walmart ATX will develop emerging technology such as machine learning, artificial intelligence, blockchain and Internet of Things for use across the company's global operations."

KC's View: It doesn't sound like a typical Walmart office: "The newly renovated 8,000-square-foot space, which was home to several nightclubs after Alamo Drafthouse closed a decade ago, features a sleek design, with lots of open space, exposed brick walls and ceiling beams and long wood tables for collaboration. The space, which was once a warehouse and then a parking garage, includes a full kitchen with cold brew coffee and beer on tap, a stocked refrigerator and a shuffleboard table."

All I can say is if satellite Walmart offices keep offering beer taps (Jet offices have them, too), the folks in Bentonville are going to start getting restless. Come on, Doug McMillon - ask the folks at Bike Rack Brewing to put in a couple of taps so at the end of a long work day people can enjoy am Epic Trail Amber Ale or an Angus Chute Oatmeal Stout.

…with brief, occasional, italicized and sometimes gratuitous commentary…

• The National Retail Federation (NRF) is out with its 2018 economic forecast, "projecting that retail industry sales will grow between 3.8 and 4.4 percent over 2017. Online and other non-store sales, which are included in the overall number, are expected to increase between 10 and 12 percent.

Retail sales in 2017 increased 3.9 percent over 2016.

The report also projects that "the overall economy is expected to gain an average of 163,000 jobs a month, down slightly from 2017 but consistent with labor market growth," and that unemployment will "drop to 3.9 percent by the end of the year."

Corporate Drumbeat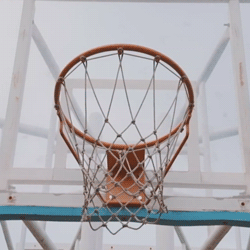 "Talent wins games, but teamwork and intelligence wins championships." -Michael Jordan

At Samuel J., we don't believe in the so-called "retail apocalypse."

"Retail self-destruction," maybe. But that only happens when companies and leaders don't adapt their stores to new competitive realities, don't create compelling customer experiences, and don't bring together exceptional talent and build extraordinary teams that can thrive and succeed even in the toughest of times.

Is this easy? Of course not. But it is achievable … especially when you have Samuel J. Associates on your team.

At Samuel J., our value never has been greater, because we understand the connection between great talent and innovative businesses. We are uniquely positioned to put together people and organizations in a way that builds expertise, cultivates leadership, and turns business challenges into business opportunities.At Samuel J, we know how to do it in a timely fashion and exceeds our clients' high expectations. And we have the winning record to prove it.

Click here to find out more.

At Samuel J. Associates, we help you find the right talent and build the right team.
I finally got the chance to see the Oscar-nominated Get Out, which I'd sort of resisted because it has been classified and publicized as a horror film, and I don't like horror films. Thrillers I love, but "horror movie" always makes me think about chainsaws and severed limbs and rooms awash with blood, and I just have no stomach for that stuff.

It ends up that Get Out is far more than that. Sure, it has a bit of blood, but the movie really a kind of weird combination of thriller and social satire, a kind of The Stepford Wives for 2018.

The setup is simple. Rose (Allison Williams) plans to take her boyfriend Chris (Daniel Kaluuya) home to meet her parents. He inquires if she's told her parents that she is dating a black man, and she responds that it won't be a problem - they are the kind of white liberals who would've loved to have voted for Obama a third time. And so off they go.

Rose is right. Her parents, played by Bradley Whitford and Catherine Keener), are welcoming, Maybe too much so. But something is slightly wrong - with their friends who come over for a party, with the black folks who work around the house, and with a black guest at the party who seems, well, off.

Writer/director Jordan Peele is incredibly surefooted in his first feature film, knowing how to precisely ratchet up the tension and push the envelope on terror. The performances are uniformly excellent, with special kudos to Kaluuya and Lil Rel Howery, who plays Chris's best friend. And the writing is incredibly sharp - never taking the expected or easy jab at social and political pretensions, and consistently finding the less visible and soft underbelly of racism.

Mostly, Get Out is just a terrific movie. See it.



A point of personal privilege here, if I may.

I would urge Chicago-area readers of MNB to check out a new play being done by The Comrades theater company. "Row After Row" is about two Civil War re-enactors who go to their usual bar after a recreation of the Battle of Gettysburg, only to find a young black woman sitting at their usual table.

I've not seen it, but I'm read in a local review that "smartly directed by Anne Kreitman, Jessica Dickey's seventy-minute play takes off at break-neck speed, uncovering issues of nostalgia, bias, mansplaining, and our relationship to history."

I will be seeing it, though … because one of the re-enactors is played by one of my favorite young actors - a talented fellow I'm well acquainted with, named David Coupe. (Yes, my oldest son. He makes his father very proud.)

"Row After Row" is playing the Apollo Studio Theater (2540 N Lincoln Ave, Chicago) from February 5 through 27, with performances on Sunday, Monday and Tuesday evenings. If you get a chance to see it, I hope you will. And stop by after the show and say hi to David.




I'm looking forward to Sunday, when we'll be able to see the final episodes of the season of "Star Trek: Discovery," and the first episode of the new season of "Homeland." Yippee.




That's it for this week. Have a great weekend, and I'll see you Monday.

Slàinte!

Industry Drumbeat
Just a reminder ... Jackson Jeyanayagam, CMO of Boxed, joins Tom Furphy and Kevin Coupe to talk about his company's competitive posture, unique value proposition, and focus on family-friendly values, as well as his experience as head of digital marketing at Chipotle during its food safety crisis. Plus, Tom and Kevin discuss Amazon's integration of Whole Foods, and much more, in this inaugural edition of The Innovation Conversation Podcast.

This podcast can be played below, or can be accessed and subscribed to on both iTunes and GooglePlay.


This Innovation Conversation Podcast is sponsored by ReposiTrak, and brought to you by GMDC.
Corporate Drumbeat
"Content Guy" Kevin Coupe sits down with Barry Clogan (pictured at left) - a veteran of the e-commerce wars with his share of battle scars - the 2018 National Retail Federation Big Show, to talk about how the fast evolving e-commerce segment is creating a growing chasm between retailers that "get it" and those who don't. The focus is on customer acquisition, and the importance of focusing on total customer value as opposed to sales and transactions, and the conclusion is that retailers are running out of time to make the critical moves to keep them relevant and successful.

Content Guy's Note: In the interest of full disclosure, I should note here that Barry currently is president of Retail Solutions at MyWebGrocer, but also spent five years at Tesco, where he led its online grocery rollout across eight countries. I thought his perspective would be valuable, and worth sharing with the MNB community. It was only later that MyWebGrocer stepped in and asked to sponsor it … which didn't particularly matter in terms of content, because at no point in the interview did we talk about MyWebGrocer. This is not a commercial, or even an infomercial … but I wanted to be completely transparent about it. So, enjoy…

Corporate Drumbeat
Marty Ramos, Microsoft's Chief Technology Officer for Retail, Consumer Products & Services, discusses with Tom Furphy & Kevin Coupe the "fire hose" of technology options available to retailers and how to prioritize among them. Ramos says it is all about BILL - basket size, inventory, labor and loss prevention - and making sure that technology addresses one or more of these issues. And, he talks about the retailers making the biggest, most innovative strides. Plus, Tom and Kevin talk about the challenges of the "last mile."

This podcast can be played below, or can be accessed and subscribed to on both iTunes and GooglePlay.

This Innovation Conversation Podcast is sponsored by ReposiTrak, and brought to you by GMDC.
PWS 53