Join the MNB Community.
Get a Wake Up Call each morning...
Email:
Explore the MNB Archives

From The MNB Archives
Monday, February 12, 2018
by Kevin Coupe

Another day, another bit of synergy between Amazon and its supermarket division, Whole Foods.

According to Forbes Amazon Prime members this Valentine's Day "can get a great deal on long-stem red roses at Whole Foods. Two dozen roses wold normally cost $24.99, and this week (until Valentine's Day) they're $19.99."

And, the story says, "the link for the 20% off coupon on the Whole Foods page takes you to the Amazon.com website. And Amazon sells roses from a dozen other vendors as well. Roses and carnations, red and white, rainbow bouquets, rose hips for tea, rosé wine, dried rose petals, chocolate roses, rose plants, roses covered in gold leaf, and finally pork brains in milk gravy made by a company called Rose."

Because nothing says love like pork brains in milk gravy.

Give that to the person you love on Valentine's Day. Trust me. It'll be an Eye-Opener.

by Michael Sansolo

LAS VEGAS - The National Grocers Association (NGA) kicked off its 2018 convention with a general session featuring optimism for the independent operators and questions for the nation as a whole.

NGA President Peter Larkin detailed some of the association's initiatives and led a quick video tour of three small retailers demonstrating how size is no impediment to serving emerging consumer needs from shifting demographics to e-commerce solutions. In addition, Larkin introduce Cheryl Sommer of Kaune's Market in Santa Fe, NM, who is taking over as NGA chair.

Larkin welcomed John Ross, the new CEO of IGA, which co-locates its annual rally with the NGA show. Ross detailed the many reasons he believes that the current environment favors small operators, thanks to their community ties and flexibility to jump on emerging issues and consumer desires from service to local business ties.

NGA's opening general session featured two keynote speakers: Sonny Perdue, the current Secretary of Agriculture, and retired General Michael Hayden, who served as head of the National Security Agency (NSA) and the CIA in the Bill Clinton and George W. Bush administrations. Perdue outlined the many positive steps he sees from the current administration in relaxing or eliminating onerous regulations on small businesses like the NGA membership. He also hinted that President Trump is soon to release budget proposals that will seek to cut government waste and could have significant impact on the food stamp program.

Hayden's take on the current administration was far more nuanced as he detailed the many percolating security issues around the globe from the Koreas to the Middle East and NATO. In Hayden's opinion, the world has been more dangerous in the past than it is today, but that the big shift is in the increasing complexity of the world, the immediacy of communication and the ripple effect of countless issues.

In a brief question-and-answer period, Hayden opined that the Mueller investigation into collusion on the 2016 election is likely to come to an ambiguous and "unsatisfying" close. Hayden suggested that attendees Google a website called "Hamilton68" to get a sense of how widespread Russian bot activity continues in influencing US social media discussion. Hayden didn't take any specific position on the current political state aside from suggesting that a president tweeting his thoughts on key policy issues is something that should stop for national security reasons.

The Wall Street Journal reports that Amazon is getting ready to launch a new delivery service that would position it as a competitor to FedEx and UPS.

The service will be called "Shipping With Amazon," or SWA, and reportedly will undercut FedEx and UPS on price.

According to the story, "the new service will entail the online retail giant picking up packages from businesses and shipping them to consumers, according to people familiar with the matter … Amazon expects to roll out the delivery service in Los Angeles in coming weeks with third-party merchants that sell goods via its website, according to the people. Amazon then aims to expand the service to more cities as soon as this year, some of the people say."

While SWA initially will deliver products sold by third-party merchants on its site, the goal is to eventually expand to delivering other goods sold by other companies.

The Journal writes: "It is the latest move by Amazon to create its own freight and parcel delivery network. In the last couple of years, Amazon has expanded into ocean freight, built a network of its own drivers who can now deliver inside homes and leased up to 40 aircraft while establishing an air cargo hub. Amazon already delivers some of its own orders in at least 37 U.S. cities."

However, "Amazon will face steep hurdles to build out the needed infrastructure and personnel for a reliable delivery network of any broader scale, and it could take years for the company to make a meaningful dent on the industry."

KC's View: Experts in this business argue persuasively that this isn't an easy nut to crack. and I'd tend to agree with that.

I think there are two things at work here.

One, Amazon has the money to invest in a delivery test from which it can learn a lot about economics, infrastructure, and the degree to which it should and can control the final step in the customer experience. If it works, and seems expandable and sustainable, Amazon can keep going. if it doesn't, it would be completely within Amazon's cultural norms to just stop, say it didn't work, and move on. (Remember the Bezos quote - 'It isn't an experiment if you know how it is going to turn out.")

Two, it is a shot across the bow of any delivery business that wants to raise its rates.

Win, win.

Interesting confluence of stories this weekend…

VentureBeat reports that Instacart has raised " $200 million in venture capital," and that "the funding comes just a few days after reports that Amazon is testing delivery from the Whole Foods stores it swallowed last year." The goal of the funding is to help Instacart gird for the ongoing battle with Amazon.

The other story was in the Buffalo News: "When Instacart launched in Buffalo over the summer, it paid its contractors $10 for every order they delivered, plus 40 cents per item they shopped. Now, those contractors receive $4.75 per delivery and 40 cents per item. Instacart also now has embedded contractors who only shop orders at some stores. Contractors who pick up those orders and deliver them receive a flat $4."

The story notes that Instacart "has said it offers elevated rates when it first launches its platform in a new region in order to attract more contractors."

KC's View: Contractors who, I imagine, must not be thrilled when they see a pay cut of more than 50 percent per order. Retailers that do business with Instacart, it seems to me, should be concerned that dissatisfaction with Instacart could bleed into the level of service they provide to shoppers. If the service is lessened or the interactions are brusque, the dissatisfied customers aren't going to blame Instacart. They're going to blame the retailer.

I've argued for a long time that retailers are taking a big risk by outsourcing the delivery function to a third party that is more worried about maintaining its own numbers for an eventual sale than it is about providing great customer service. This sort of illustrates my point.

As for the new funds it has raised … I had to chuckle at what VentureBeat wrote:

The new funding reportedly values Instacart at $4.2 billion, and comes less than a year after it raised $400 million at a $3.4 billion valuation. The company has now raised $900 million total. The founders of Webvan could not be reached for comment.

Cheeky. But pretty funny.

In the UK, the Guardian reports that Tesco - for years suffering eroding market share because of aggressive posturing by discounters Aldi and Lidl - has decided that if you can't beat them, join them.

Tesco, the story says, is "developing a separate brand that would match the German discounters on price in a bid to halt the constant drift of customers away to the cheaper rivals. The new chain would offer a far more limited range of products than the average Tesco store, at around 3,000 compared with the 25,000 different items often available in a Tesco Extra … The retailer is reported to have hired advisers from Boston Consulting Group to work on the plans. It has asked a number of key own-label suppliers to sign non-disclosure agreements before contributing to a new project."

KC's View: I even have a name for the new chain - Fresh & Easy. After all, they own it and aren't using it.

Or, they could just call it "WTF" and be honest about it. ("Where Tesco Functions." Of course.)

I have no idea if this makes sense or not. It feels discursive and distracting, and if people know it is a Tesco store, it could undermine the core brand's message and equity. It also feels a little desperate.

But I could be wrong about that.

In Canada, the CBC has a story about how people who retired from the now defunct Sears Canada are facing reductions in their pensions of as much as 19 percent, with critics saying that the company underfunded its pension fund even while making billions of dollars in dividend payments to its shareholders. Among the shareholders that benefitted from the payouts - ESL Investments, the hedge fund owned and controlled by Eddie Lampert, who also happens to be the CEO of Sears.

The Sears Canada Retiree Group (SCRG), a volunteer organization that represents retirees, says that after Lampert took control of Sears Canada in 2005, "the retailer had returned $3.5 billion to shareholders, largely through special dividends," the CBC reports.

However, Lampert argues that this is inaccurate and that "that Sears Canada met its demise not because of big dividend payments, but due to bad moves made by management." Lampert also says that "a company needs to provide adequate returns to shareholders to stay viable."

The CBC also writes that Lampert says that Sears Canada's recent demise "was primarily the result of a costly but unsuccessful restructuring strategy launched in 2016."

""I too very much regret the failure of Sears Canada," Lampert says. "Like all other stakeholders, ESL has suffered significant losses from the bankruptcy of this storied company."

KC's View: It is pretty good bet that ESL is going to suffer less than the pension holders. That's just the way these things work out; the name of the hedge fund may be ESL, but the way they do business probably could be better described as CYA.

I know that Lampert did not have the kind of hands-on role at Sears Canada that he's had at Sears in the US, but that doesn't mean he didn't have his fingers in the pie. I think it is kind of a joke for him to blame "bad moves by management," when he had to have some role in choosing and overseeing management.

The question is the degree to which Sears Canada's present will be reflected in Sears US's future. I'm guessing that there will be a lot of similarities - stores will continue to close, people will continue to lose their jobs, and hedge fund billionaires will manage to remain whole even as they mismanage - through lack of vision and incompetent implementation - a once iconic company into its grave.

Corporate Drumbeat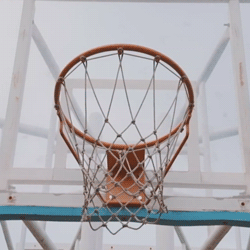 "Talent wins games, but teamwork and intelligence wins championships." -Michael Jordan

At Samuel J., we don't believe in the so-called "retail apocalypse."

"Retail self-destruction," maybe. But that only happens when companies and leaders don't adapt their stores to new competitive realities, don't create compelling customer experiences, and don't bring together exceptional talent and build extraordinary teams that can thrive and succeed even in the toughest of times.

Is this easy? Of course not. But it is achievable … especially when you have Samuel J. Associates on your team.

At Samuel J., our value never has been greater, because we understand the connection between great talent and innovative businesses. We are uniquely positioned to put together people and organizations in a way that builds expertise, cultivates leadership, and turns business challenges into business opportunities.At Samuel J, we know how to do it in a timely fashion and exceeds our clients' high expectations. And we have the winning record to prove it.

Click here to find out more.

At Samuel J. Associates, we help you find the right talent and build the right team.
Great piece in the New York Times technology columnist Farhad Manjoo that starts this way:

"I'll make this short: The thing you're doing now, reading prose on a screen, is going out of fashion.

"We're taking stock of the internet right now, with writers who cover the digital world cataloging some of the most consequential currents shaping it. If you probe those currents and look ahead to the coming year online, one truth becomes clear. The defining narrative of our online moment concerns the decline of text, and the exploding reach and power of audio and video."

"Welcome to the post-text future," Manjoo writes … saying that while text will never go away completely, "the most influential communicators online," who once worked on web pages and blogs," now are "making podcasts, Netflix shows, propaganda memes, Instagram and YouTube channels, and apps like HQ Trivia.:"

Fascinating piece … and you can read it here.

• Reuters reports that "Amazon is looking to lease a 50,000-square-meter warehouse just outside Sao Paulo … as it steps up its push into Latin America's biggest retail market, Brazil. The logistics investment, which would be four times the size of its current book-shipping operation in the country, is a sign the online retailer may soon handle distribution of electronics and other goods sold on its Brazilian website.

"That would be the first step of its kind for Amazon in Latin America's largest economy, where it currently relies on third parties to ship their own goods sold on its marketplace, and it underscores the seriousness of the e-commerce giant's renewed
push into Brazil."

• CNBC reports that PepsiCo "has launched 'bubly,' a new flavored sparkling water that the company said has an 'upbeat and playful sense of humor to shake up the sparkling water category' while not including artificial flavors, sweeteners or calories. The new drink became available this month, with eight flavors: limebubly, grapefruitbubly, strawberrybubly, lemonbubly, orangebubly, applebubly, mangobubly and cherrybubly."

According to the story, "The introduction of bubly comes one year after PepsiCo launched it premium bottled water LIFEWTR, and furthers the company's commitment to its water portfolio." Analysts say it is "the most direct attack yet" on popular flavored sparkling water brand LaCroix."

• Walmart announced on Friday that it has hired Rachel Brand, the Associate Attorney General in the US Department of Justice, the third-ranked official there, to be its new Executive Vice President, Global Governance and Corporate Secretary, responsible for the Walmart's Legal, Global Ethics and Compliance and Global Investigation, Security, Aviation and Travel departments, along with her role as corporate secretary.

Brand begins her new job on April 2. She succeeds Jeff Gearhart, who retired last month.

The hiring of Brand got a lot more publicity than it might have in less tumultuous times. As the third-ranked official at Justice, Brand would've been next in line to oversee the special counsel's investigation into Russian influence in the 2016 election if President Donald Trump decided to fire Deputy Attorney General Rod J. Rosenstein, who currently oversees the probe because Attorney General Jeff Sessions had to recuse himself.

KC's View: Brand joined the Department of Justice during the George W. Bush administration, and was appointed to her current role by President Trump. So she's a Republican appointee with a solid GOP pedigree. Can't imagine why she wants to get the hell out of DC.

The other day we took note of a Wall Street Journal story about Leslie Wexner, the 80-year-old CEO of L Brands Inc., which owns retail banners that include Victoria's Secret, Pink and Bath & Body Works, and which has increased its store count over the past two years. Wexner believes that e-commerce has not killed the mall, and that online shopping is "not the new norm."

I commented:

I'm all in favor of trying to create compelling, entertaining and illuminating shopping experiences, but I think any retailer who thinks we're not in a "new normal" is a little bit delusional. Wexner's banners have been suffering, and I suspect that it is from a combination of locations in mediocre malls and shifts in consumer habits.

Can a bricks-and-mortar store compete in this environment? Sure … but but facing reality and embracing the future, not by being delusional about the past.

One MNB reader responded:

I'm not going to defend Wexner's statement that phones are a passing fad. But my wife and I have noticed that in this world of constant digital connectivity we need to be thoughtful how our kids (2 girls, 7 & 9) learn skills we take for granted. Because we text so much, our girls might not ever hear us make an appointment or schedule carpooling. Because of grocery delivery, it's less likely our girls will be dragged to the supermarket. Because of Amazon and other e-commerce sites they may never end up browsing the sale rack at Macy's. And between credit cards, smart parking meters, and electronic tolls, who still carries change for panhandlers?

We don't really have answers but this has become a very real conversation in our family. We've consciously made an effort to call our friends instead of email or text, so our girls can hear us make plans. I include the girls in online shopping ("first find the sale section, then filter to your size, then sort by price, now pick out three shirts...") and we try going to physical stores so they can learn to touch the fabric and test the quality.  And I could even imagine taking them to a mall so they have the chance to interact with, and get frustrated by, salespeople and other shoppers. This is definitely something to think about.




We had a story the other day about how Whole Foods is making new demands of its suppliers, pushing for fees and discounts in exchange for better positioning - a slippery slope, I suggested, because it could lead to making money on the buy instead of the sell.

One MNB reader responded:

Your analysis of this becoming a slippery slope for Whole Foods is spot on.  Reminds me of my days calling on Kmart, and we all know what's happened to them.  They were so obsessed with getting a great deal so they could have an attractive retail, that they lost track of the customer and being on trend with the right products.  There will always be a line of companies eager to get shelf space and they will write the big check.  When the focus becomes too skewed on the buy vs. the sell, look out.

From another reader:

Kevin, you couldn't be more right, trying to win on the buy versus the sell has never worked…absolutely a slippery slope.
 
Who is kidding who, retail pricing to the WF customer will go up because I don't know of any manufacturer that is a non-profit. Here's a little secret, the retailer that wants to simply sell product will have the support of every manufacturer and their billions in Trade and Marketing!
 
When will they learn that selling is the way! They are playing the games of A&P, Winn Dixie, Kash n Karry as well as scores of other food retailers that no one remembers anymore!

And from another reader:

It has to make you wonder how a vendor can cut costs and pay for space?? Without raising prices?!? Has common sense completely left the grocery business totally. Someone need to tell Amazon that the reason Wal-Mart took over the grocery business in the US is because their prices are fair and they treat their vendors the same way. Are they tough, you bet, but they recognize that everybody has to eat, even vendors!! Oh, and they actually want to sell the product!! Keep it simple people!




Finally, we had a story last week about how Albertsons announced that its new culinary-driven Market Street format, which "invites customers to Eat Life Up," will open in Boise, Idaho, this summer, with a second store, in Meridian, slated to open later this year.

I commented, in part:

One of the problems that big companies like Albertsons tend to have when they create formats like this is cultural - for something like this to work, it almost has to have a different sort of culture than a fleet of thousands of much larger stores with different priorities. It seems to me that Albertsons has to be careful to allow this to work as a kind of skunkworks - it can be a place where new concepts are tested and, when they work, rolled out to the parts of the rest of the company where they might thrive. But Market Street has to be encouraged, I think, to push the envelope, challenge tradition and company orthodoxy, outright break the rules, and be willing to fail and change and try again … I'd be thinking about how to attract talent with real experience in the specialty food business. For the record, we had a story about one such person - Wendy Collie - who is about to be available, since she's stepping down from New Seasons.

One MNB reader responded:

Wendy Collie has great experience, but Pat Brown's 18 years at Central Market and 4 years at New Seasons should give Albertsons at least a start in understanding the specialty food business.

To be honest, I forgot that Pat was at Albertsons; he's Group Vice President of Merchandising there,

If I'd remembered, I also would've said that it is a good thing they have him on board, because he knows how to do this.

Mea culpa, mea culpa, mea maxima culpa.

Industry Drumbeat
Just a reminder ... Jackson Jeyanayagam, CMO of Boxed, joins Tom Furphy and Kevin Coupe to talk about his company's competitive posture, unique value proposition, and focus on family-friendly values, as well as his experience as head of digital marketing at Chipotle during its food safety crisis. Plus, Tom and Kevin discuss Amazon's integration of Whole Foods, and much more, in this inaugural edition of The Innovation Conversation Podcast.

This podcast can be played below, or can be accessed and subscribed to on both iTunes and GooglePlay.


This Innovation Conversation Podcast is sponsored by ReposiTrak, and brought to you by GMDC.
Corporate Drumbeat
"Content Guy" Kevin Coupe sits down with Barry Clogan (pictured at left) - a veteran of the e-commerce wars with his share of battle scars - the 2018 National Retail Federation Big Show, to talk about how the fast evolving e-commerce segment is creating a growing chasm between retailers that "get it" and those who don't. The focus is on customer acquisition, and the importance of focusing on total customer value as opposed to sales and transactions, and the conclusion is that retailers are running out of time to make the critical moves to keep them relevant and successful.

Content Guy's Note: In the interest of full disclosure, I should note here that Barry currently is president of Retail Solutions at MyWebGrocer, but also spent five years at Tesco, where he led its online grocery rollout across eight countries. I thought his perspective would be valuable, and worth sharing with the MNB community. It was only later that MyWebGrocer stepped in and asked to sponsor it … which didn't particularly matter in terms of content, because at no point in the interview did we talk about MyWebGrocer. This is not a commercial, or even an infomercial … but I wanted to be completely transparent about it. So, enjoy…

Corporate Drumbeat
Marty Ramos, Microsoft's Chief Technology Officer for Retail, Consumer Products & Services, discusses with Tom Furphy & Kevin Coupe the "fire hose" of technology options available to retailers and how to prioritize among them. Ramos says it is all about BILL - basket size, inventory, labor and loss prevention - and making sure that technology addresses one or more of these issues. And, he talks about the retailers making the biggest, most innovative strides. Plus, Tom and Kevin talk about the challenges of the "last mile."

This podcast can be played below, or can be accessed and subscribed to on both iTunes and GooglePlay.

This Innovation Conversation Podcast is sponsored by ReposiTrak, and brought to you by GMDC.
PWS 51