Join the MNB Community.
Get a Wake Up Call each morning...
Email:
Explore the MNB Archives

From The MNB Archives
Tuesday, February 13, 2018
by Kevin Coupe

If you're reading this story, you're online. Which means you are in a sometimes toxic environment - not MNB specifically, but the broader internet.

The Wall Street Journal has a story about how Unilever "is threatening to pull back its advertising from popular tech platforms, including YouTube and Facebook, if they don't do more to combat the spread of fake news, hate speech and divisive content.

Indeed, the company's chief marketing officer, Keith Weed, says that "Unilever will not invest in platforms or environments that do not protect our children or which create division in society, and promote anger or hate … We will prioritize investing only in responsible platforms that are committed to creating a positive impact in society."

The story notes that "in the wake of the 2016 election, YouTube, Facebook and other tech companies have come under scrutiny for allowing the spread of misinformation - criticism partly fueled by evidence that Russian actors used their platforms to disseminate information designed to manipulate U.S. voters." Google-owned YouTube specifically "has taken plenty of heat for running ads alongside extremist, racist and hateful videos, forcing brands to suspend advertising on the site. Most recently, brands were discovered to be appearing next to videos that seemed to attract pedophile viewers."

Weed's comments came at the Interactive Advertising Bureau's annual leadership meeting in Palm Desert, California.

This is going to be an ongoing and serious debate - the role that internet platforms should play in the filtering of in formation and opinion.

I think we have to be careful about how much power we give these platforms. Here on MNB, I have total control over the emails that run. I can direct the conversation where I want it to go, I can clean up the language, I can make choices about the topics that get further attention, and I can run only the emails that I think engage in civil discourse.

But MNB readers know that this is what they sign up for. I think appropriate heat is good, but light is better. Obviously, if you are facebook or YouTube, the job is much bigger, the challenges more daunting, and the responsibilities more crushing.

One thing that will prompt companies to behave responsibly will be as companies take a nuanced approach to where they advertise. It is a complicated process, and will require constant and consistent recalibration.

But it is an Eye-Opening moment in time. We all have to step up.

by Michael Sansolo

LAS VEGAS - Amid all the concerns of new competitions, changing customer habits and the encroaching power of technologically enabled shopping, independent grocers apparently have many causes for optimism. That was the takeaway from new research conducted for and presented at Monday's general session of the National Grocers Association.

Titled "Digital Disruption: Understanding, Adaption, and Persistence Equals Real Growth," the new research from Nielsen and the Harris Poll featured a panel of retailers who are finding creative ways to build customer loyalty and sales. The conclusion was pretty straightforward - that progressive independents can succeed by focusing on their inherent strengths as local businesses and by better serving emerging customer desires.

The research made the point that taken together, independent operators account for more than 21,000 stores and $130 billion in sales. The retail panelists would later use that aggregate number to argue for great support and attention from the supplier community.

In addition, the research and panelists argued that strong focus on consumer needs, especially an emphasis on high quality fresh foods and a desire to eat healthier, will help insulate independents from competition with e-commerce players. In fact, the group argued that the current period of retail metamorphosis doesn't guarantee Armageddon or doom of any king. Rather, the prediction was made that successful retailers and manufacturers will balance and execute omnichannel strategies flawlessly.

While some might consider the positive attitude misguided or downright delusional, the message of optimism has been repeated throughout the combined IGA and NGA conferences thanks to growing customer interest and awareness in supporting local businesses. In fact, the annual Creative Choice competition (which I host on stage) showed two interesting aspects of aggressive action on the part of smaller operators that might bolster this optimism. The competition drew nearly 450 entries this year, a jump of 50 percent from 2017, and the panel of judges was nearly unanimously in pronouncing the entries far stronger than in any recent year.

However, while study results like "two-thirds (64%) of Independent Shoppers are very/extremely satisfied with their local supermarket" and "over 80% of shoppers prefer their local store to an online alternative" may seem reassuring if you are an independent, it actually may be more important for retailers not to feel satisfied or complacent about these numbers. They may be accurate, or they may be illusory. But even if they're accurate, they almost certainly are temporary.

In other NGA news…

• The annual Best Bagger Championship contest was held yesterday, and the winner was Trevor DeForest of Fareway Food Stores, located in Maquoketa, Iowa. DeForest defeated 22 other best bagger finalists from across the nation to claim a grand prize of $10,000.

• The NGA convention, which will relocate to San Diego from Las Vegas in 2019, concludes today.

The Seattle Times reports that Amazon is laying off hundreds of employees, primarily in its Seattle headquarters and focusing on its consumer retail businesses.

The Times writes that "according to several employees, the rapid growth of the last two years left some units over budget and some teams with too much staff for their work. Amazon had implemented hiring freezes in recent months across several groups, a move that reduced the company's open job listings in Seattle to their lowest level in years."

The story goes on to say that "hundreds of layoffs are modest for  a company that is now the second-largest U.S.-based corporate employer, and pales in comparison to adjustments in recent years that saw Microsoft and Boeing eliminate thousands of jobs in a single cutting drive. But at Amazon, a company with a wide range of growing businesses that prides itself on frugality and efficient allocation of resources, broad layoffs of any kind are rare."

Amazon has said that its global workforce is 566,000, up 66 percent over the past year.

In a statement, Amazon says that "as part of our annual planning process, we are making head count adjustments across the company — small reductions in a couple of places and aggressive hiring in many others. For affected employees, we work to find roles in the areas where we are hiring."

KC's View: It seems clear that this represents a minor reshuffling, not any sort of major cutback. If you want any sort of physical conformation of that, just check lout the radically altered Seattle skyline, which Amazon is in the process of creating a 21st century city. Check out the still-to-be named HQ2, where Amazon will hire thousands of people.

There will be those who will suggest that this move is a sign of weakness. I would argue that it is just the opposite - a sign of strength, because Amazon doesn't take anything for granted.

The Times also notes that "Amazon's job listings in its hometown have climbed in recent weeks, as executives approved plans for 2018, and granted teams — particularly those in the Amazon Web Services cloud computing unit and working on voice-activated Alexa software — permission to hire. The company on Monday had more than 4,000 job listings posted for Seattle, up 23 percent from the multiyear low in January."

Doesn't sound all that weak to me.

CNBC reports that "Barnes & Noble is trimming its staff, laying off lead cashiers, digital leads and other experienced workers in a company-wide clearing," though the exact number of people losing their jobs could not be fired.

About a year ago, Barnes & Noble employed about 26,000 people.

A spokesperson tells CNBC that the company "has been reviewing all aspects of the business, including our labor model. Given our sales decline this holiday, we're adjusting staffing so that it meets the needs of our existing business and our customers. As the business improves, we'll adjust accordingly."

Total holiday sales at Barnes & Noble were down more than six percent compared to the same period a year earlier, while same-store sales were down 6.4 percent and online sales were down 4.5 percent.

At Barnes & Noble, 2017 holiday sales fell more than 6 percent to $953 million, compared with the year prior. Same-store sales fell 6.4 percent for the holiday period, while online sales dropped 4.5 percent.

In other Barnes & Noble news, Timothy Mantel - formerly of GNC and Target, was named chief merchandising officer. He succeeds Mary Amicucci, who left the job last year.

KC's View: Unlike the Amazon layoffs, this is a sign of continuing weakness for a business model that may need a lot more revolution than the folks there seem willing to entertain. Unless, of course, it is just too late.

The Wall Street Journal reports that Walgreens Boots Alliance has contacted drug distributor AmerisourceBergen about a possible takeover, a move that the story says "could help boost profitability at the drugstore giant and insulate it against external threats in an increasingly competitive health-care landscape."

Walgreens already owns about 26 percent of AmerisourceBergen. A new deal would be for the balance of the company that it does not already own. Walgreens also is said to be AmerisourceBergen's largest customer, representing about a third of its annual revenue.

AmerisourceBergen is described as a $153 billion company that supplies retail pharmacies and owns "a large specialty-drug business that distributes expensive medicines for cancer and other diseases directly to physicians and oncology clinics." It also has a division that "operates patient-services hubs for pharmaceutical companies" and helps "patients navigate reimbursement hurdles with insurers and direct them toward how to get copay coupons or other financial assistance to offset their out-of-pocket costs."

The Journal< describes the impetus behind a potential deal this way:

"For Walgreens, buying Amerisource would be an example of so-called vertical integration, in which a company acquires a link in its supply chain, enabling it to keep more of the margin in the products it sells—in this case drugs.

"If a deal is inked, it would come at a time when drugstore owners are looking for ways to insulate their businesses from external threats. In December, Walgreens rival CVS Health Corp. signed a $69 billion deal to buy health insurer Aetna Inc. Moves by e-commerce giant Amazon.com Inc. toward potentially entering the pharmacy business helped motivate CVS to strike a deal, people familiar with the matter have said."

• Bloomberg has a story saying that even as Walmart has named women to a pair of high level executive positions, "women are becoming more scarce overall at the nation's biggest private employer."

The story says that "the falloff reflects Walmart's evolution from a five-and-dime retailer to one more focused on selling groceries, which now account for almost 60 cents of every dollar of U.S. sales. While women hold about 60 percent of jobs at general-merchandise retailers, they account for just under half at grocery stores, according to federal data."

According to the piece, Walmart spokeswoman Tricia Moriarty said she cannot "confirm or deny that the retailer's shift to selling more groceries has changed its gender makeup. The company has thousands of new jobs that are more often held by women, she said, such as 18,000 so-called personal shoppers who walk the aisles to pick and pack orders for its online grocery service, which is now in more than 1,100 stores. Also, 62 percent of the more than 225,000 graduates so far from its new training academies are women."

Corporate Drumbeat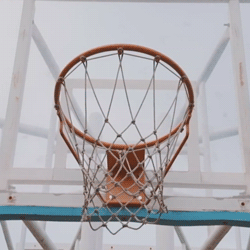 "Talent wins games, but teamwork and intelligence wins championships." -Michael Jordan

At Samuel J., we don't believe in the so-called "retail apocalypse."

"Retail self-destruction," maybe. But that only happens when companies and leaders don't adapt their stores to new competitive realities, don't create compelling customer experiences, and don't bring together exceptional talent and build extraordinary teams that can thrive and succeed even in the toughest of times.

Is this easy? Of course not. But it is achievable … especially when you have Samuel J. Associates on your team.

At Samuel J., our value never has been greater, because we understand the connection between great talent and innovative businesses. We are uniquely positioned to put together people and organizations in a way that builds expertise, cultivates leadership, and turns business challenges into business opportunities.At Samuel J, we know how to do it in a timely fashion and exceeds our clients' high expectations. And we have the winning record to prove it.

Click here to find out more.

At Samuel J. Associates, we help you find the right talent and build the right team.
• Interesting piece in Digital Trends about the practice of "brushing," a scam that "enables an online seller to submit positive reviews for their own products via fake accounts. Hiding behind one of the fake accounts, the online seller — or more likely a brushing firm hired by the seller — goes through the usual process of searching for an item on Amazon (or another e-commerce site) before making a purchase. This 'normal' activity makes it harder for Amazon to identify the account as fake, and so the company fails to spot the bogus reviews. In many cases, the review will be for an item of higher value than the one sent out. Amazon is constantly battling to rid its site of fake reviews, but the rogue sellers clearly aren't giving up."

One of the "tells" that brushing is taking place is when consumers complain that they are getting a seemingly never-ending stream of products from Amazon (or another e-commerce site) that they haven't ordered and for which they are not charged. The products being ordered via the scam have to go somewhere, and so the brushing companies are simply choosing names and addresses that will make it all seem more legitimate.

It is hard to know how pervasive the scam is because, while there have been a number of stories recently in the press about it, there could be hundreds or even thousands of people who are getting free stuff and not complaining about it.

• More than 2000 unionized employees at Minnesota-based Lunds & Byerlys, , represented by the United Food and Commercial Workers (UFCW) union, have ratified a three-year contract. The new deal, the union says, has "set a standard" for ongoing negotiations with area grocers Supervalu Cub Foods and Kowalski's.

Michael Sansolo's regular column will return next week.

Got a number of emails responding to the change made by iconic retailer LL Bean to what was seen as a lifetime return policy. Arguing that it actually has been a "lifetime satisfaction guaranteed" policy, and that a growing percentage of people have been abusing it to the point that it no longer is sustainable, the retailer now has said that returns have to take place within a year, and be accompanied by proof of transaction. (Product defects - even after a year of ownership - will still qualify for an exchange.)

I commented, in part:

It certainly won't affect where I bring my business - I'm a regular, loyal LL Bean shopper, and I'm just fine with the change.

One MNB reader responded:

I understand your loyalties and why you have them.  That you got feedback from Steve Smith - and shared it with the MNB  community - is appreciated.

Still, the "guarantee" is one of the differentiators that set LL Bean apart.  (I say this as I am (was) a loyal LL Bean shopper myself.)  What troubles me about this change is the inferences that a "few are spoiling it for most".  In today's technology era, particularly in online, there is enough data available to immediately signal a problem shopper.

Retailers know who the shoppers abusing their system. Red flags are set up to signal customers who are "out of norm" with return heuristics. From Amazon to Wal-Mart and every retailer alphabetically in between, this competency is now "table steaks".  Whomever is processing any order (purchase or return) from a red flag customer knows instantly; credit cards enable this to happen.

LL Bean, not unlike any other retailer, gets an allowance from their vendors for defective goods. Most retailers donate to charity the product they receive back (for which they now make us pay shipping) and get an additional tax credit for this donation.

I take exception to LL Bean's decision.  Sometimes you have to fire a customer. LL Bean doesn't have to accept the abuser's order, nor process their return (particularly without receipt of purchase).  It's too easy to simply make a new policy - when sometimes you just have to say "we would appreciate you taking your business elsewhere."

Could it be, Kevin, that we'll see LL Bean drop catalogue prices on their shirts (for example), as a result of this decision? I won't bet on it.

I respect that you will continue to support them. I suspect your decision has as much to do with their long-standing product quality and the way they've handled this situation (talking to you directly, etc.) which is respectable.  I feel they've tried to solve a problem they didn't have to by punishing everyone.  Neither of us will know who's right for another 6-9 months when loyal shoppers will vote with their wallet.

From MNB reader Clay Whitney:

I have owned LL Bean duck boots since I was old enough to pay for them myself.  I had an old pair without insulation I could use in the summer and winter (with thick socks) and an insulated pair.  The first pair was getting worn thin and I intended to send them in, but then heard that there was this yard-sale-type problem and other abuse, which brought what I was planning to do into focus, so I decided against it.  My wife wasn't aware of my change of heart and sent them in.  She received a polite note that there would be a charge of $45 under the circumstances.  When I heard about it, I felt bad but also was happy to have kept the uppers (great memories) but gotten essentially new boots.  I hoped the $45 included some margin for LL Bean...probably didn't.  I love the company and regret being part of the problem, but they still have me as a customer for life, albeit a better customer.

MBNB reader Scott Arnold wrote:

We disagree about many things but the merits of LL Bean is not one of them. It is a sad commentary on modern society that people abuse anything they can. 

No real Bean customer will be impacted by this, like you not a day goes by that i am not wearing or using something purchased from Bean and this change made to protect the company from fraud will not change that.

I am surprised I have not yet received the email from them telling me about the change. Its been a whole 6 days since  my last email from them, saying my latest order has been delivered.

From MNB reader Robert Johnson:

I wondered when my brother-in-law's behavior would spread sufficiently that LLB would have to adjust this policy.  He bought a pair of boots in the '70 and hasn't paid for a new pair since… 




Finally…yesterday, in "Executive Suite," we reported that Walmart announced on Friday that it has hired Rachel Brand, the Associate Attorney General in the US Department of Justice, the third-ranked official there, to be its new Executive Vice President, Global Governance and Corporate Secretary, responsible for the Walmart's Legal, Global Ethics and Compliance and Global Investigation, Security, Aviation and Travel departments, along with her role as corporate secretary.

We noted that "the hiring of Brand got a lot more publicity than it might have in less tumultuous times. As the third-ranked official at Justice, Brand would've been next in line to oversee the special counsel's investigation into Russian influence in the 2016 election if President Donald Trump decided to fire Deputy Attorney General Rod J. Rosenstein, who currently oversees the probe because Attorney General Jeff Sessions had to recuse himself.

Having reported the facts of the hiring, I then offered a bit of commentary in "KC's View":

Brand joined the Department of Justice during the George W. Bush administration, and was appointed to her current role by President Trump. So she's a Republican appointee with a solid GOP pedigree. Can't imagine why she wants to get the hell out of DC.

Which prompted MNB reader Tom Hahn to write:

Kevin, of what use is it to include your snarky political views on the President in your comments? How does that elevate a blog on the retail grocery industry? It's getting harder and harder to read your daily posts as you move farther and farther to the left. If I want political op-eds, there are plenty of places I can go for that. Why not just keep your political views on the shelf and play it down the middle on the grocery industry?

Really? You thought that was snarky? I think I'm perfectly capable of snark, but that was certainly one of my lesser efforts.

(For premium snark, check out what I said about Tesco yesterday.)

Also, for the record, I think I took a shot at Washington, DC, not any politician in particular. That place is such a mess that I cannot imagine why anyone would want to work there. (I'm not even sure that qualifies as commentary anymore.)

I do want to be clear, though. While I mostly write about the business of retail, with a focus on the food industry, I also have written over the years about technology, a wide variety of other retail segments, sports (especially the travesty of the designated hitter rule), movies, television, food, travel, wine and books, with occasional forays into child-rearing, animal welfare, religion and yes, even politics. I try to be fair, but mostly try to be transparent about my biases and willing to listen to other people's ideas and opinions. I always learn from the folks who disagree with me, and sometimes they even change my mind. I've been doing this for 16 years, and I think I'm a much more open-minded person today than I was when I started.

But I have never, ever claimed that I play it down the middle. About anything.
Industry Drumbeat
Just a reminder ... Jackson Jeyanayagam, CMO of Boxed, joins Tom Furphy and Kevin Coupe to talk about his company's competitive posture, unique value proposition, and focus on family-friendly values, as well as his experience as head of digital marketing at Chipotle during its food safety crisis. Plus, Tom and Kevin discuss Amazon's integration of Whole Foods, and much more, in this inaugural edition of The Innovation Conversation Podcast.

This podcast can be played below, or can be accessed and subscribed to on both iTunes and GooglePlay.


This Innovation Conversation Podcast is sponsored by ReposiTrak, and brought to you by GMDC.
Corporate Drumbeat
"Content Guy" Kevin Coupe sits down with Barry Clogan (pictured at left) - a veteran of the e-commerce wars with his share of battle scars - the 2018 National Retail Federation Big Show, to talk about how the fast evolving e-commerce segment is creating a growing chasm between retailers that "get it" and those who don't. The focus is on customer acquisition, and the importance of focusing on total customer value as opposed to sales and transactions, and the conclusion is that retailers are running out of time to make the critical moves to keep them relevant and successful.

Content Guy's Note: In the interest of full disclosure, I should note here that Barry currently is president of Retail Solutions at MyWebGrocer, but also spent five years at Tesco, where he led its online grocery rollout across eight countries. I thought his perspective would be valuable, and worth sharing with the MNB community. It was only later that MyWebGrocer stepped in and asked to sponsor it … which didn't particularly matter in terms of content, because at no point in the interview did we talk about MyWebGrocer. This is not a commercial, or even an infomercial … but I wanted to be completely transparent about it. So, enjoy…

Corporate Drumbeat
Marty Ramos, Microsoft's Chief Technology Officer for Retail, Consumer Products & Services, discusses with Tom Furphy & Kevin Coupe the "fire hose" of technology options available to retailers and how to prioritize among them. Ramos says it is all about BILL - basket size, inventory, labor and loss prevention - and making sure that technology addresses one or more of these issues. And, he talks about the retailers making the biggest, most innovative strides. Plus, Tom and Kevin talk about the challenges of the "last mile."

This podcast can be played below, or can be accessed and subscribed to on both iTunes and GooglePlay.

This Innovation Conversation Podcast is sponsored by ReposiTrak, and brought to you by GMDC.
PWS 51