Join the MNB Community.
Get a Wake Up Call each morning...
Email:
Explore the MNB Archives

From The MNB Archives
Wednesday, February 14, 2018
by Kate McMahon

"I'm so sorry we are unable to show you that mattress right now. Someone is napping on it."
– A cheerful Casper sales representative

Yes, you read that right. Napping. It is rare that I am rendered speechless while shopping, but I certainly was that afternoon at the Casper retail store in a suburban mall.

My 22-year-old daughter was interested in purchasing an online Casper bed-in-a-box mattress for her first apartment. It was well-reviewed by her friends, but I was more than skeptical. A bed in a box? I insisted we drive 45 minutes to a Casper showroom and really get a feel for the product before hitting click online.

What we failed to do was schedule an appointment for a 30-minute in-store test nap behind a heavy curtain. Who knew?

When we asked if there might be another opportunity to see the mattress and foundation, the sales rep said to come back in 20 minutes and hopefully get in before the next scheduled napper. We returned, we tested the mattress, and we purchased.

If you had told me five years ago I would actually buy a bed in a box online, and put the frame, foundation and mattress together with my daughter, I would have been – yes - speechless.

Casper is but one of the bed-in-a-box brands disrupting the mattress industry. In 2007, a Tennessee machinist named Bill Bradley designed and built the first bed-in-a-box and trademarked the name. But it wasn't until 2014 – when Casper launched and was joined by competitors Tuft & Needle and Leesa – that the online boxed beds picked up momentum. Scores of start-ups such as Purple, Ghostbed and WinkBeds are increasing the pressure on traditional heavyweights Mattress Firm, 1-800-Mattress and department stores.

According to the trade publication Furniture Today, direct-to-consumer mattress companies now make up 12% of the market, up from 6% in 2014. (Amazon, of course, is the No.1 e-commerce mattress seller.) The boxed products have earned positive buzz on social media and also from the extensive testing lab at Consumer Reports, which found that several brands perform at a level of Good to Excellent for sleepers of every body size and sleeping style.

Most of the boxed mattresses are made of compressed foam that springs into shape once the plastic wrapping is removed. The size of our Casper box was manageable, but the weight (92 pounds for a queen-size mattress) was the challenge and required two of us. The price, including free delivery, was comparable to a middle-of-the-line name brand mattress from a brick-and-mortar store. (Casper offers "white-glove delivery" including set-up for an additional $75).

For skeptics like me, Casper has opened 18 showrooms across the country and has a twin size sample of its most affordable mattress – the Essential – on display at select Target stores. (Targets also sells Casper bedding and accessories online and at most stores, and invested $75 million in the brand last year.) Leesa mattresses can now be found at some 80 West Elm furniture stores.

Almost all of the brands offer liberal trial periods – up to 100 days – with a full refund. Some will arrange for the rejected mattress to be picked up or donated to charity. Consumer Reports cited data showing 7% of bed-in-a-box purchases are returned, compared to 2.2% returned at Mattress Firm.

What's the takeaway here? Clearly, this is a dynamic category, with Casper and Tuft & Needle showing huge revenue growth and competitors coming up with new innovations almost daily.

I recently received a news release with the following headline: "Sleepiphany Unveils a Mattress that Disrupts Bed-in-Box Category." The mattress features five different layers – each with its own feel and function – that consumers can adjust and combine to reach a desired "responsive sleep system." The company promises "hundreds of possibilities" and even "dual-sided adjustability" so partners can choose their comfort level.

I think it's a safe bet that companies caught napping amid the changing technology and marketing in this category - like pretty much every category - will understand the true meaning of "you snooze, you lose."

Comments? Send me an email at kate@morningnewsbeat.com .

by Kevin Coupe

My brain works in funny, sometimes inexplicable ways.

For example … I was reading a piece and watching a video on the Wired website about Boston Dynamics' SpotMini quadruped robot, which is able to open a door.

That's pretty amazing. Wired writes that "this newest version of SpotMini marries the stability of a quadruped with the dexterity of a human. It's a hybrid creature that shows the awesome power of robotics: Human engineers are inventing an incredible array of new species because they're not bound by the rules of nature, just physics."

It is energizing.

You can see it yourself by watching the top video at left.

But sometimes, of course, when humanity opens the technology door, it has implications and even collateral damage. That's where my brain went, and, naturally, it was a movie scene that came to mind.

Which you can see in the lower video at left, which struck me as being remarkable similar to the first one.

It is energizing. But maybe a little scary.

And an Eye-Opener.
As part of the Trump administration's new budget proposal, the government is proposing that it should cut back on the distribution of food stamps and instead deliver to needy people Blue Apron-style meal kits filled with food.

It was a proposal that instantly drew criticisms from both the Food Marketing Institute (FMI) and the National Grocers Association (NGA).

Politico reports that Mick Mulvaney, the director of the Office of Management and Budget (OMB), "said the administration's plan would not only save the government money, but also provide people with more nutritious food than they have now."

Here's how Politico frames the plan:

"The proposal, buried in the White House's fiscal 2019 budget, would replace about half of the money most families receive via the Supplemental Nutrition Assistance Program, also known as food stamps, with what the Department of Agriculture is calling 'America's Harvest Box.' That package would be made up of '100 percent U.S. grown and produced food' and would include items like shelf-stable milk, peanut butter, canned fruits and meats, and cereal."

And, the story goes on:

"Agriculture Secretary Sonny Perdue praised the harvest box plan as 'a bold, innovative approach' that would give SNAP participants the same 'level of food value' as the current system while saving taxpayers money.
The idea that USDA would provide millions of low-income people packages of food on a national scale has not been floated by conservative think tanks, promoted by industry, or sought by previous administrations. Murtaugh said the concept was developed internally at USDA."

And more:

"In budget materials, USDA said it would be able to deliver this food at 'approximately half the retail cost,' a claim advocates found hard to believe. Food-stamp recipients would get their remaining monthly allotment on debit cards that they can use in grocery stores, as they do now. The proposal applies to households receiving at least $90 a month in benefits, which covers more than 80 percent of SNAP recipients. That's more than 16 million households."

Jennifer Hatcher, FMI's Chief Public Policy Officer, responded:

"FMI and our members have worked with the House and Senate Agriculture Committees and the USDA over several decades to achieve a national system, utilizing existing commercial infrastructure and technology to achieve the greatest efficiency, availability and lowest cost. As we understand the proposal in the President's budget to create a USDA commodity foods box of staples, each of these achievements would be lost. 

"Perhaps this proposal would save money in one account, but based on our decades of experience in the program, it would increase costs in other areas that would negate any savings. As the private partners with the government ensuring efficient redemption of SNAP benefits, retailers are looking to the administration to reduce red tape and regulations, not increase them with proposals such as this one."

And Greg Ferrara, NGA's EVP of Advocacy, Public Relations, and Member Services, said:

"SNAP is one of the most efficient federal social safety net programs because retailers are the linchpin of a successful public-private partnership.  Fierce competition in the food retail industry drives consumer prices down, therefore benefiting those on a limited food budget more than anyone. NGA is extremely concerned with the President's budget proposal, as it abandons the proven free-market model on the ill-advised assumption that the government can purchase and provide food more efficiently than its current private sector partners."

KC's View: I simply do not understand the thinking behind this change; it seems to me that it is the product of a bunch of politicians who probably never have been on food stamps and probably have never used a meal kit. It sounds good as a talking point, but makes no sense.

Implementation would be a nightmare. Do these guys really want to create a new government program that has to send out meal kits on a regular basis to more than 16 million households? Plus, they'd have to customize the kits for families with food allergies.

I'm not sure what is conservative about this - it would create an enormous infrastructure where none currently exists. Unless, of course, the goal really is to end the food stamp program and then say that the meal kit program really isn't workable, which would leave low income people with no food assistance at all.

I'm with FMI and NGA on this one.

The New York Times reports that Walmart-owned Sam's Club, which recently said it would close 63 stores while turning 10 of them into e-commerce distribution centers, now is changing other facets of its business to better compete online.

According to the story, "Shoppers who pay $100 a year for a Plus membership will have free shipping on almost any item … The perk is the company's attempt to catch up with Amazon's wildly successful Prime service, which also offers free shipping for about the same annual fee."

The company also said that it is "reducing its membership levels from three to two: the Plus membership and the $45 Club membership, which includes discounts on services like flat tire repairs."

KC's View: The idea of combining a Prime-type program with membership club benefits makes a lot of sense, which probably is why some folks argue that Costco or BJ's would be interesting acquisitions for Amazon.

The Wall Street Journal has a story about Nordstrom that mostly focuses on how the department store retailer is behaving in ways different from most of its brethren, which have been closing stores and cutting costs as they cope with online competition and shifting consumer trends.

Nordstrom is doing the opposite, the story says - "revamping some of its 122 department stores and spending more than $500 million to gain a toehold in Manhattan. It has snapped up e-commerce companies including flash sale website HauteLook and subscription service Trunk Club. And it has launched new concepts, including a store in Los Angeles called Nordstrom Local that doesn't stock any clothes."

The only problem is, the result has not been increased profit, which has hurt the company's share price. The Nordstrom family has been working to change the paradigm on this, looking to raise enough money - which will result in increased debt - that the company can be taken private. This, the reasoning goes, will address some problems but probably create others.

But what's most interesting about the piece is the way in which Nordstrom is trying to take a long-term view of the business, as opposed to just applying short-term band-aids.

Hence, this passage:

"In November, the company unlocked the fitting rooms in its department stores. Many retailers keep them locked to discourage shoplifting, but the practice annoys customers. Although theft has increased slightly since Nordstrom made the change, executives say, the retailer is sticking with the new policy.

"'Analysts don't like it,' Jamie Nordstrom said. 'But I'm thinking about the next 50 years, not the next quarter.'

"Nordstrom weeds out weaker-selling brands regularly, replacing laggards with new labels. The Ivanka Trump brand, which Nordstrom dropped last year, setting off a political firestorm and earning the ire of President Trump, was one such casualty.

"'If you tell a brand, we'll give you 500 square feet and you'll guarantee us a gross margin, you'll have a store full of things people don't want,' Jamie Nordstrom said. 'Anywhere from 10% to 20% "of the stuff we carry won't be here next year'."

KC's View: I suppose it is possible that Nordstrom will go the way of less innovative and aggressive department store companies, but I hope not … and I have to believe that taking the long view, with a laser-like customer focus, is the best approach.

The National Grocers Association (NGA) yesterday announced that it has sold an equity stake in its annual convention and show - the most recent of which just ended in Las Vegas - to a UK-based exposition company, Clarion Events.

According to the announcement, "The partnership will add significant resources that will enable new growth within the NGA Show, while at the same time ensuring the NGA Show will continue to be the place 'where independents gather'."

NGA said that it will remain "an active owner in the new venture, including working closely with the NGA Show team to ensure attendees continue to enjoy all of the great educational programming and popular events that have come to define the NGA Show, while harnessing the new resources, technologies, and expertise from Clarion Events, including expanding the size and offerings for attendees on the EXPO floor."

Clarion Events says it runs more than 180 events each year in more than 50 countries.

KC's View: If I recall correctly, FMI considered a similar move more than a dozen years ago, before Leslie Sarasin became the CEO. But they didn't do it. Today, there is no FMI Show. Coincidence?
There is an irony here, though. NGA selling an equity stake in its show to Clarion strikes me as being similar to an independent grocer selling an equity stake in its stores to a much larger entity. Does this mean that it is increasingly untenable to be independent?

NGA better hope not.

The Grocery Manufacturers Association (GMA) has announced that Pamela G. Bailey is retiring as the organization's president/CEO after almost a decade in the role. She will remain with GMA as a search is conducted for her successor.

The compensation package alone should be a lure. According to , Bailey's total 2016 compensation package was more than $1.6 million, on a base salary of $1.2 million.

KC's View: It's been a tough last few months for Bailey, who has seen six major companies - Tyson, Unilever, Campbell Soup, Nestlé, Dean Foods and Mars - pulling out of GMA. The lesson of this, people tell me, is that a trade association sometimes has to accept the notion that it can best support its members by being progressive in its embracing of consumer issues.

Corporate Drumbeat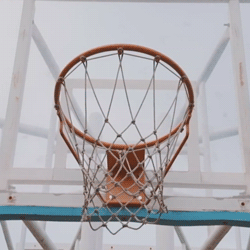 "Talent wins games, but teamwork and intelligence wins championships." -Michael Jordan

At Samuel J., we don't believe in the so-called "retail apocalypse."

"Retail self-destruction," maybe. But that only happens when companies and leaders don't adapt their stores to new competitive realities, don't create compelling customer experiences, and don't bring together exceptional talent and build extraordinary teams that can thrive and succeed even in the toughest of times.

Is this easy? Of course not. But it is achievable … especially when you have Samuel J. Associates on your team.

At Samuel J., our value never has been greater, because we understand the connection between great talent and innovative businesses. We are uniquely positioned to put together people and organizations in a way that builds expertise, cultivates leadership, and turns business challenges into business opportunities.At Samuel J, we know how to do it in a timely fashion and exceeds our clients' high expectations. And we have the winning record to prove it.

Click here to find out more.

At Samuel J. Associates, we help you find the right talent and build the right team.
• Reuters reports that "one of Walmart Inc's best chances at taking on Amazon.com Inc in e-commerce lies with six giant server farms, each larger than ten football fields. These facilities, which cost Walmart millions of dollars and took nearly five years to build, are starting to pay off. The retailer's online sales have been on a tear for the last three consecutive quarters, far outpacing wider industry growth levels.

"Powering that rise are thousands of proprietary servers that enable the company to crunch almost limitless swathes of customer data in-house.
Most retailers rent the computing capacity they need to store and manage such information. But Walmart's decision to build its own internal cloud network shows its determination to grab a bigger slice of online shopping, in part by imitating Amazon's use of cloud-powered big data to drive digital sales."


• The Wall Street Journal reports that Walmart "is cutting some store management jobs as it works to keep labor costs low while investing in higher wages and e-commerce efforts … The retailer this week is eliminating two department manager positions in some of its 4,700 U.S. stores, including managers who oversee cellphone departments and online-grocery pickup areas."

• The Wall Street Journal reports that Amazon "is pushing to turn its nascent medical-products business into a major supplier to U.S. hospitals and outpatient clinics that could compete with distributors of items ranging from gauze to hip implants." The goal is to expand its "business-to-business marketplace, Amazon Business, into one where hospitals could shop to stock outpatient locations, operating suites and emergency rooms."

KC's View: If Amazon can create a retail store without checkouts, could it also create a hospital without doctors and nurses?

Mercy Hospital Go.

Just asking.

• USA Today reports that Stone Brewing, a craft brewer that has pledged never to sell out to the major beer companies (unlike a number of brethren, which have),m now has filed lawsuit against MillerCoors.

At issue: the larger company's Keystone Light beer, which last year had its label revamped so that the word "Stone" is emphasized. "Keystone's new can design overtly copies and infringes the Stone trademark," the company says in its complaint.

USA Today writes that "packaging for thirty-packs of Keystone cans have the word "Stone" displayed prominently, without "virtually any reference to 'Keystone' at all," says the suit, and "the packaging is designed to create a 'wall of Stone' when displayed in stores."

MillerCoors has dismissed the suit as a "publicity stunt."

I'm no lawyer, but when I look at the Keystone Light cans, it strikes me that the Stone Brewing folks have a point. I have no idea if they'll win, but I know that there's no comparison between the two products - Keystone Light tastes going in like Stone Brewing beers probably taste going out.


• The Orange County Register reports that "Costco stores in Tustin and Pacoima are testing a new computerized ordering system at the big-box retailer's food court," delivering churros, hot dogs and soft drinks "in about a minute" with no lines … Shoppers simply tap icons on a touch-screen, click to pay with a credit or debit card, and slide over to the pickup window with a receipt. (Sorry, no cash at the kiosk.)"


• Fierce Retail reports that "consumer redemption of digital coupons rose 67% in 2017, up by double digits for the fifth year in a row. And marketers also increased their digital coupon distribution, up 28% from 2016, according to an analysis by Inmar Inc." The study also showed that "53% of consumers said they prefer digital coupons overall to print ones."


• The National Grocers Association (NGA) yesterday revealed this year's top winners of its Creative Choice Awards in the Marketing and Merchandising categories.

Outstanding Marketer was awarded to Lowe's Market, located in Littlefield, Texas, for its "What's For Dinner" campaign, designed to create a buzz in-store and increase sales.

Outstanding Merchandiser was awarded to Quincy County Market, located in Quincy, Illinois, for its entry "American Flag Made of 2,028 Cupcakes." 

• Chipotle, which long has positioned itself as a superior alternative to Taco Bell even as it wrestled with persistent food safety issues that undermined its core value proposition, has hired itself a new CEO to dig it out of its hole - Brian Niccol, until now the CEO of Taco Bell.

Niccol succeeds founder Steve Ells, who becomes the company's executive chairman.

Got the following email from an MNB reader:

Based on recent stories, you seem to think Walmart could be a serious challenger to Amazon. Here's why I think they're miles away from that.

Today, I returned an item to Walmart. Yes, I didn't have my receipt so I asked if they could look up the purchase using my credit card to prove that I bought it there. They said they do not offer this feature "for my protection". So they offered me a store credit instead. It really made me feel like a crook especially when today, I can go to Target, Costco, Home Depot, Fred Meyer, Lowes and other stores that either email their receipts to me or the store can can easily look it up my purchase, Walmart is behind the times. 

Then I overhead the other customer at the returns counter attempting to exchange an item and they told that they couldn't access the Walmart.com system and to come back later. Apparently the store and online systems are separate and do not talk to each other. She was pretty upset. 

To top it off when I ordered an item at Christmas and picked it up in-store, I received an email the next day telling me that I need to stop by and pick up my order. The store clerk at the pickup area apparently didn't scan my items when I picked it up. If I was dishonest, I could have gotten a free item. 

As an old store manager used to tell me, retail is all about the details. Walmart has some work to do to catch up to Amazon.




Regarding the difference between the likes of FedEx and UPS and private contractors used by Amazon, MNB reader Joe Luehrmann wrote:

I get a lot of home deliveries over the course of the past three years.

The USPS mail lady, the UPS, and the FedEx folks, when delivering a package, open my gate, walk 10 steps to my front door and place the box on the table by the door.

The Amazon independent contractor who is in an unmarked vehicle with no uniform takes one step out of the vehicle and tosses the box over the gate where it is exposed to the elements.  The box, clearly marked fragile and from Nikon, contained a small part that was undamaged by the throw.

I just hope that he does not do the same with the Keurig machine next week.




I wrote yesterday that in Seattle, "Amazon is in the process of creating a 21st century city."

Prompting MNB reader Grant Krause to write:

Since we are well into the 21st Century, I would assume that Amazon is building a 22nd Century City.(?)

Which I would've said, except that what I read from the American Society of Civil Engineers, as well as glean from all my travels, many American cities are planted firmly in the early 20th century. If not the 19th.




Regarding Unilever's threat "to pull back its advertising from popular tech platforms, including YouTube and Facebook, if they don't do more to combat the spread of fake news, hate speech and divisive content," one MNB reader wrote:

As an ex Unilever employee, I am proud of the Company's position on this matter. Great company and proud to have been a product of that culture.

But, MNB reader Steve Setzer wrote:

Although I agree in principle with Unilever's decision, I have concern as to who determines what creates "division" or "promotes anger and hate", or is "hate speech"  Might those just be possibly opposing views. Where is the line drawn, certainly "pedophiles" is no brainer, but views by more conservative outlets have seemed to be under attack as of late. Differing points of view are a good thing, I even support ones I disagree with, as healthy debate is better for our society as a whole.




And from MNB reader Jackie Lembke, regarding the accusation that I am sometimes too snarky, too biased, too political, and not down-the-middle enough:

I enjoy when you share e-mails that ask you to stick to the grocery business or even just retail. I typically wonder if they are new readers who didn't understand your premise when they signed up or someone who is just having a bad day. I don't always agree with you but always enjoy the commentary and you occasionally share something that has me looking at an issue from a different angle. Keep up the good work, please don't move to the middle, that to quote someone we all know is where roadkill resides.

From another reader:

Kevin, you need to be more snarky with your feedback!

And from another:

Keep the snark coming! It's what "differentiates" you from the mundane dribble I get in my morning mailbox.
Industry Drumbeat
Just a reminder ... Jackson Jeyanayagam, CMO of Boxed, joins Tom Furphy and Kevin Coupe to talk about his company's competitive posture, unique value proposition, and focus on family-friendly values, as well as his experience as head of digital marketing at Chipotle during its food safety crisis. Plus, Tom and Kevin discuss Amazon's integration of Whole Foods, and much more, in this inaugural edition of The Innovation Conversation Podcast.

This podcast can be played below, or can be accessed and subscribed to on both iTunes and GooglePlay.


This Innovation Conversation Podcast is sponsored by ReposiTrak, and brought to you by GMDC.
Corporate Drumbeat
"Content Guy" Kevin Coupe sits down with Barry Clogan (pictured at left) - a veteran of the e-commerce wars with his share of battle scars - the 2018 National Retail Federation Big Show, to talk about how the fast evolving e-commerce segment is creating a growing chasm between retailers that "get it" and those who don't. The focus is on customer acquisition, and the importance of focusing on total customer value as opposed to sales and transactions, and the conclusion is that retailers are running out of time to make the critical moves to keep them relevant and successful.

Content Guy's Note: In the interest of full disclosure, I should note here that Barry currently is president of Retail Solutions at MyWebGrocer, but also spent five years at Tesco, where he led its online grocery rollout across eight countries. I thought his perspective would be valuable, and worth sharing with the MNB community. It was only later that MyWebGrocer stepped in and asked to sponsor it … which didn't particularly matter in terms of content, because at no point in the interview did we talk about MyWebGrocer. This is not a commercial, or even an infomercial … but I wanted to be completely transparent about it. So, enjoy…

Corporate Drumbeat
Marty Ramos, Microsoft's Chief Technology Officer for Retail, Consumer Products & Services, discusses with Tom Furphy & Kevin Coupe the "fire hose" of technology options available to retailers and how to prioritize among them. Ramos says it is all about BILL - basket size, inventory, labor and loss prevention - and making sure that technology addresses one or more of these issues. And, he talks about the retailers making the biggest, most innovative strides. Plus, Tom and Kevin talk about the challenges of the "last mile."

This podcast can be played below, or can be accessed and subscribed to on both iTunes and GooglePlay.

This Innovation Conversation Podcast is sponsored by ReposiTrak, and brought to you by GMDC.
PWS 53