Join the MNB Community.
Get a Wake Up Call each morning...
Email:
Explore the MNB Archives

From The MNB Archives
Thursday, February 15, 2018
ARTICLE TEXT
This commentary is available as both text and video; enjoy both or either ... they are similar, but not exactly the same. To see past FaceTime commentaries, go to the MNB Channel on YouTube.
Hi, Kevin Coupe here, and this is FaceTime with the Content Guy.
Recent events, I think, suggest that while businesses think they know what their value proposition is, in the end it is the customer who decides.
Last week, for example,MNB reported on a change made by iconic retailer LL Bean to what was seen as a lifetime return policy. Arguing that it actually has been a "lifetime satisfaction guaranteed" policy, and that a growing percentage of people have been abusing it to the point that it no longer is sustainable, the retailer now has said that returns have to take place within a year, and be accompanied by proof of transaction. (Product defects - even after a year of ownership - will still qualify for an exchange.)
Not surprisingly, the story got a lot of play on Friday.
I was intrigued by two different takes on the announcement.
In
Esquire
, for example, the story described the previous guarantee as "outrageously generous, and basically unparalleled among retailers—and now it's gone."
The story went on: "L.L. Bean's return policy was much more than just a return policy. The legendary vow was as much a marketing tactic as an actual corporate policy. The promise provided the company with plenty of marketing material both in-store and on the website, and it was also an implicit way of telling customers that L.L. Bean's apparel and footwear is well-made and prodigiously long-lasting. It was a sign that 'we stand behind everything we sell,' but now customers will have to take L.L. Bean's word for it."
In other words, there is understanding about why the change was made, but somehow the company is less in at least some peoples' eyes.
At
The New Yorker
, there was a different take. The story noted that the old policy was a kind of comfort food for shoppers, an indication that "whatever losses it might take on returns it more than made up for in sales, and that the store represented a kind of retail utopia." But unlike
Esquire
which seemed to think that the change was a mistake,
The New Yorker
concluded that the old policy "was an odd corporate experiment in believing the best in people; now that it's over, it seems crazy that it lasted as long as it did."
As I've said here before, it is a shame that LL Bean found itself in a situation where the old policy was unsustainable, and had to make the change. For me, the retailer's value proposition is in the quality of the product - I have a dozen of its Sunwashed Canvas Shirts, and pretty much the only reason I get new ones is because they come out with a new color. Some of them must be 20 years old, with no sign of falling apart.
Obviously, for others, it was the guarantee that was the value proposition, even if they misinterpreted it or abused it.
We saw that this week when an Illinois shopper filed a lawsuit against LL Bean, claiming that the company essentially has breached its contract with customers, and asked that the suit be given class action status. The
Chicago Tribune
writes that "the company's 'refusal to honor its warranty' deprived customers of the bargain, according to the suit, filed in U.S. District Court in Chicago," which also asked the court "to recover damages for all Illinois residents who bought L.L. Bean products prior to its policy change and order the company to honor the lifetime warranty."
I imagine that LL Bean's defense will be that it had a lifetime "satisfaction guaranteed" policy, not a lifetime return policy, even if it was consistently misinterpreted, and that the change is actually more of a clarification. I think that's a legitimate claim - after all, if a person returns a worn out pair of boots after a dozen years, isn't that the very definition of satisfaction? (If LL Bean wants to put me on the stand as a semi-expert witness, I'm totally up for it.)
Still, this is a new reality that LL Bean is going to have to live with. As I said in my original commentary, they'll get blowback but I think it'll blow over.
But I think it highlights something that every retailer has to do. You know what you think your value proposition is. But are you absolutely sure what your consumers think? Just curious.
That's what is on my mind this morning. As always, I want to hear what is on your mind.
by Kevin Coupe

Good piece in the Washington Post about an initiative being considered in New Mexico by the Santa Fe Chamber of Commerce.

Its name: the Happy Toilets program.

It works like this: There is a familiar sign on many retail stores that is some variation on "our restrooms are for customers only."

But the Happy Toilets program is counterintuitive. It actually asks retailers to volunteer to put a "happy toilet" sticker on their front doors, saying that even non-customers are welcome to use their restrooms. The idea is that tourists and aging customers often are looking for a place to go to the bathroom, and this will address the lack of easily available public facilities. And the Chamber of Commerce is hoping to come up with an idea that would give volunteering retailers some sort of small stipend to cover cleaning expenses.

The Post notes that "the Happy Toilet program isn't entirely new. More than 200 cities in Germany and Switzerland participate in a Nette Toilette ('Nice Toilet') program, where businesses receive between $30 to $100 monthly depending on their size."

Some Santa Fe retailers don't like idea; they don't want non-customers in their stores.

But others see the value, believing that this could give them the opportunity to turn non-customers into customers.

I understand both sides. But I think the latter group understands something important about the current state of competition - that if you want people to not just shop online, to actually leave their homes and go to bricks-and-mortar retailers, it is important to provide them with certain necessities.

In this case, Happy Toilets might lead to happy customers.

It could be an Eye-Opener.

The Boston Globe reports that "according to a soon-to-be published survey conducted by the Phononic, global provider of refrigeration equipment to grocery stores, 90 percent of people surveyed said they wanted to shop in a grocery store that understands how to make buying groceries easier and more efficient. And half of the survey respondents said that grocery stores haven't figured out how to use technology like other retailers have."

The Globepiece argues that "for the past few decades, grocers have largely focused on updating the selections on their shelves: offering more organic produce or expanding their international food options, for example. But on the technology side, supermarkets have fallen victim to an increasingly wide 'innovation gap,' said Sterling Hawkins, who oversees operations and venture relations at the Center for Advancing Retail & Technology, a consultants group that connects retail clients to companies that offer innovative solutions to longstanding problems in the industry."

KC's View: I think this is an entirely fair criticism of many retailers. But I also think they are faced with having to drink from a firehose of technology innovations, and it is hard to make choices about what is most important. Self-checkouts? Click-and-collect? Delivery? Smart shelf tags? Or any of the plethora of other choices?

Retailers first have to decide who and what they are. What they represent. What their core value proposition is. A core value proposition cannot be just about technology. It has to be tied to an intimate understanding of the customer's needs and wants, and then an ability to play both offense and defense at the same time.

Gaps can be filled in different ways. In fact, they should be filled in different ways by different retailers with actual vision.

Bloomberg reports that "in the past five years, Amazon increased lobbying spending by more than 400 percent, a rate of change that far exceeds rivals'. It lobbied more government agencies than any other tech company, pressed its case on as many issues as Google, and outspent everyone in the industry except for the search giant, the data show."

The story notes that Amazon "has good reasons to amplify its presence in Washington. Big tech's long honeymoon of public goodwill is over and the company feels the painful transition as much as competitors like Google parent Alphabet Inc. and Facebook Inc. Amazon is fighting to be seen as a job creator, not a job killer, and is often blamed when traditional retail outlets close."

The story goes on: "What makes Amazon different from its tech brethren is the company's insatiable quest to sell everything from advertising to entertainment, groceries, computing power and soon, maybe even health care. That forces it to wrestle with a growing list of issues, including transportation, shipping, aviation, taxes, immigration and antitrust. Last year, it lobbied on 24 general issues (each of which could include dozens of laws or regulations), up from eight in 2012."

KC's View: Only 24 issues? That seems low to me.

On National Public Radio (NPR), The Salt has a story about how McDonald's is saying that "by the end of 2022, at least 50 percent or more of the kids meal options listed on menus will meet new global Happy Meal nutrition criteria: Meals will have 600 calories or less; no more than 10 percent of calories from saturated fat; no more than 650 mg sodium; and no more than 10 percent of calories from added sugar."

The company also says that "it will aim to use its size and scale to leverage innovative marketing to "help serve more fruit, vegetables, low-fat dairy, whole grains, lean protein and water in Happy Meals."

While McDonald's does not have immediate plans to offer Happy Meals in the US with alternatives to burgers and chicken nuggets, the story says that it is testing such options outside the US, such as vegetarian and vegan burgers that it is selling in some European markets. If successful, such items could find their way to US McDonald options in parts of Europe. "

This is part of a broader "better" approach being taken at McDonald's. Bloomberg reports that the fast feeder "has made becoming a 'credible chicken player' one of its top priorities … McDonald's has already taken steps to elevate its poultry, which was long seen as a serviceable if uninspiring part of the menu. It's vowed to stop serving chicken with antibiotics and removed artificial preservatives from nuggets. The chain also rolled out Southern-style sandwiches and tenders, which are coated in a crispy buttermilk breading similar to Chick-fil-A."

The stakes are high, the story says, "especially as consumers eat more chicken than ever before. Last year, they consumed 92 pounds on average, compared with less than 57 pounds of beef, according to estimates from the Department of Agriculture. At the same time, Tyson Foods Inc. and other chicken producers are investing in new processing plants, wagering that the meat will become an even bigger part of Americans' diets."

KC's View: This is a reflection of where the world is going in general … and McDonald's is to be commended for making these moves. I think the issue of quality is critical in its continued resurgence, and modeling its advances on the chicken sold by Chick-fil-A or the hamburgers sold by In 'N Out strikes me as a positive step.

MarketWatch has a piece suggesting that while Barnes & Noble's continuing problems - lousy holiday sales led to the announcement of layoffs this week - usually are blamed on Amazon, it also has another problem: the popularity of small, independent bookstores.

The argument is that "many of the smaller and surviving local booksellers have almost a cult following and they have well-publicized readings and other similar events," according to bankruptcy lawyer Chuck Tatelbaum. "Chain stores such as Barnes & Noble cannot compete with that type of activity."

The story also quotes Tatelbaum as saying that he "thinks Barnes & Noble is at a disadvantage because of its 'limited' merchandise. "Unlike other retailers which can change the mix of inventory to attract customers, a large bookseller cannot," he said.

KC's View: It is a funny argument, however true it may be. It seems that Barnes & Noble suffers at the hands of Amazon which can carry so much more product, and at the hands of smaller retailers, which have less but more targeted and relevant books.

Like I often say, the middle of the road is where you find roadkill, and the mainstream is where you go to drown.

Corporate Drumbeat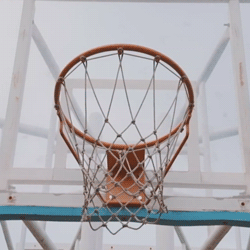 "Talent wins games, but teamwork and intelligence wins championships." -Michael Jordan

At Samuel J., we don't believe in the so-called "retail apocalypse."

"Retail self-destruction," maybe. But that only happens when companies and leaders don't adapt their stores to new competitive realities, don't create compelling customer experiences, and don't bring together exceptional talent and build extraordinary teams that can thrive and succeed even in the toughest of times.

Is this easy? Of course not. But it is achievable … especially when you have Samuel J. Associates on your team.

At Samuel J., our value never has been greater, because we understand the connection between great talent and innovative businesses. We are uniquely positioned to put together people and organizations in a way that builds expertise, cultivates leadership, and turns business challenges into business opportunities.At Samuel J, we know how to do it in a timely fashion and exceeds our clients' high expectations. And we have the winning record to prove it.

Click here to find out more.

At Samuel J. Associates, we help you find the right talent and build the right team.
The Dallas Morning News reports that "H-E-B is bringing curbside service to its Central Market stores, starting with its Fort Worth store on Thursday." It is just the first of the company's Central Market units to et the addition, and H-E-B rolls it out elsewhere in the chain.

"The move comes amid a broader grocery industry push into online ordering and curbside pickup," the story says. "Last week, Amazon.com started using its Whole Foods Market stores in Dallas-Fort Worth to fill online grocery orders. On Thursday, Target and Shipt begin their membership-based delivery service to D-FW other Southwestern cities.

"Stephen Butt, president of H-E-B's Dallas-based Central Market division, said food experts at each Central Market store will select the freshest products and carefully pack them."

The Seattle Times reports that Amazon "has toppled Microsoft to become the third most valuable company in the world," with a market capitalization of $702.5 billion, just above Microsoft's market value of $699.2 billion.

The story goes on: "Amazon trails only Apple, worth $849.2 billion, and Google parent Alphabet, at $746.4 billion, among publicly traded companies as of Wednesday's close.

"Amazon has nearly quadrupled in value over the last three years, a surge that made founder and Chief Executive Jeff Bezos the world's richest man, displacing his Medina neighbor, Microsoft co-founder Bill Gates."

KC's View: This may be temporary, because it is based on stock prices. nStill, it is impressive.

• Albertsons reportedly has hired Alfonso Cano, the assistant produce director at Northgate Gonzales Markets in Southern California, as its new director of produce and floral.

Yesterday, MNB reported that as part of the Trump administration's new budget submission, the government is proposing that it should cut back on the distribution of food stamps and instead deliver to needy people Blue Apron-style meal kits filled with food.

Here's how Politico framed the plan:

"The proposal, buried in the White House's fiscal 2019 budget, would replace about half of the money most families receive via the Supplemental Nutrition Assistance Program, also known as food stamps, with what the Department of Agriculture is calling 'America's Harvest Box.' That package would be made up of '100 percent U.S. grown and produced food' and would include items like shelf-stable milk, peanut butter, canned fruits and meats, and cereal."

Both the Food Marketing Institute (FMI) and the National Grocers Association (NGA) criticized the proposal.

I commented:

I simply do not understand the thinking behind this change; it seems to me that it is the product of a bunch of politicians who probably never have been on food stamps and probably have never used a meal kit. It sounds good as a talking point, but makes no sense.

Implementation would be a nightmare. Do these guys really want to create a new government program that has to send out meal kits on a regular basis to more than 16 million households? Plus, they'd have to customize the kits for families with food allergies.

I'm not sure what is conservative about this - it would create an enormous infrastructure where none currently exists. Unless, of course, the goal really is to end the food stamp program and then say that the meal kit program really isn't workable, which would leave low income people with no food assistance at all.

MNB reader Charlie Moore wrote:

FMI and NGA's responses are quite correct, but miss an important part of the picture. There is a very legitimate concern that too many food stamp dollars are poorly spent on unhealthy foods or not on food at all. The food box or 'meal kit' option controls that expenditure, at least in theory. (However, what a boondoggle for the lobbyists on what's actually chosen for the box!)

The public health costs of obesity and nutrition insecurity dwarf the actual costs of the SNAP program many fold. So, one of the objectives of the meal box concept is legitimate.

However, as you and FMI and NGA point out, where the USDA goes badly wrong is the actual economics of such an operation. It's almost as if USDA came up with this idea as Blue Apron was going public to great initial fanfare, and never adjusted thereafter to the recognition that the price per serving was going to be inherently much higher than a meal serving when shopped through the grocery store.

Moreover, the notion that the same food fits every family ignores the difference in various food allergies and nutritional issues, as well as cultural and religious differences. The food choices need to be different based upon each family's unique set of needs. Providing varieties of boxes explodes the logistical costs, just as they do for commercial meal kits.

By comparison, a user of DinnerTime's meal planning and sale-smart grocery shopping app achieves easy to make, personalized meals at an average cost of $3 per serving, every bit as delicious as any Blue Apron meal. The meal recommendations take advantage of 'what's on sale this week' at the user's chosen grocer and builds a SKU specific shopping list that advantages food items and recipes that fit the user's profile. Some users opt for an average cost of $2 or less and attain that budget goal while eating healthier food at the same time.

If the USDA actually wanted to control the health quality of the foods of SNAP recipients, they would adapt DinnerTime or comparable AI system, to provide healthy meal recommendations unique to each family and using SNAP approved food items to build such meals at an affordable cost. The only requirement on participating retailers would be to digitally engage with such system and to digitally receive SNAP dollars for the purchases.

Enterprising grocers could also use such a system to provide drop-off delivery at community centers, neighborhood schools, and senior living centers in food desert areas. DinnerTime is piloting such a program in 2018, with full SNAP integration.

This sort of digitally driven innovation should be an opt-in program at first and only with time be required for SNAP participation, but it truly is the answer to making sure the tax dollars spent towards SNAP actually result in healthy nutrition for families in need.

Probably worth pointing out that Charlie Moore is a co-founder of DinnerTime.

Another MNB reader wrote:

What wasn't mentioned in the food box contents is soda, cookies, potato chips, candy, donuts, Red Bull, Twinkies, etc. If you have ever stood in line behind a SNAP card user ( not uncommon here in Arizona) , you know those items fill up their grocery cart. If they are also using WIC, you can include chocolate milk and pre sweetened cereals. I agree that the Ag Dept saving calculations seem a bit far fetched. But if the tax payer is giving them free food, it should be items that help these folks stay healthy so they can get back into the work force or at least not suffer from diabetes.

And MNB reader Mary Schroeder wrote:

Sorry, this is not a meal kit.  It's a poorly disguised clean-out-the-pantry food plan.  Meal kits provide fresh food, not canned meats loaded with preservatives.  The problems are substantial and, given Washington, not addressed at all.  The whole idea is frightening and so very sad.

MNB reader Norm Myhr wrote:

This idea should be sent to the government's bad idea scrap pile. Maybe someone out there can name anything the government can do efficiently and at a lower cost, than a for profit company. I can't think of one.

From another reader:

You're absolutely right.  Forcing taxpayers to provide stay-at-home convenience on top of free food is absurd.  The government ought to study the long-established and -successful Mormon model:  Central warehouses where beneficiaries can go to pick up their own freebies.

And from another:

I'm guessing these politicians don't pay much attention at mealtime, or don't spend much time with friends and family around the dinner table.  From what I've heard (haven't checked into it myself, so I may be misinformed), meal kit companies don't offer a whole lot in specialized diets.  I don't think a meal-kit company would want to try and customize a kit for my next get together.  We'd need a diabetic low-carb version; allergy-free versions which would include no milk, no egg, no legumes, no nuts, and no artificial additives, oh, and one no pork products; a vegetarian version; a paleo version; and a couple of gluten-free versions.

And you have to factor in the meal requirements for religious purposes.  And you can't discriminate against ethnic food preferences.  And then you have plain, ol' food likes and dislikes.  I think the push back could be tremendous.

Sounds to me like a few politicians may have bought a fair amount of stock in a meal-kit company or two.

And another:

The first problem (of many) with the food stamp alternative proposal is a box of shelf-stable "canned fruit, vegetables, and meat" is in no way Blue Apron-like. It strikes me as extremely unhealthy, as this stuff will all be heavily processed. Other problems range from logistics to cost to ethics.

All we need now is Mick Mulvaney to say "Let them eat (shelf stable) cake".

One more MNB reader wrote:

Another issue with the food box proposal is the loss of income to small farmers who survive by selling at farmers markets.  The ability to use EBT cards to purchase fresh, locally produced produce has been a winner for consumers, farmers, the local economy, and keeping farmland in production.

These are all very interesting emails. I have a couple of follow-up observations.

First of all, I'm not surprised when people say that food stamp users eat crappy food on the public dime, and that this would solve that problem.

I'm not sure that's entirely true. As one of the MNB readers suggested, lobbyists from all sorts of companies would line up to have their products included in the boxes, and that would not necessarily lead to healthier diets.

I also think it is possible that folks are painting with too broad a brush about what food stamp recipients buy. There was a US Department of Agriculture (USDA) study about a year ago concluding that 40 cents of every food stamp dollar are spent on basics such as meat, produce, eggs and bread, 40 cents are spent on "cereal, prepared foods, dairy products, rice and beans," and the remaining 20 cents on junk food such as sweetened drinks and foods.

Are there some folks who abuse the stamps and buy nothing but crap? Sure. But I'd be willing to bet that a lot more people are responsible about what they buy than those who are irresponsible.

It also isn't a binary choice. I've written here before that I'd have no problem with adjusting the food stamp program so that they could be used only for healthy foods, and not for candy and soda. But I also think that it is better public policy to have people who need assistance doing their own shopping at local stores, rather than getting a box prepared by some bureaucrat.




There was an irony, considering the events that took place in Florida yesterday, that I got the following email from an MNB reader:

I wanted to bring up a topic that hasn't gotten as much press as I was expecting: the bankruptcy filing of 202 year-old Remington Arms.

A two-century history couldn't save Remington from a swift demise.  The Ilion, NY factory where Remington was founded underwent massive changes as the modern Bushmaster AR line was added to the traditional hunting rifles and shotguns Remington had previously focused on.  Soon after that, the bulk of manufacturing was moved out of Ilion, New York to Huntsville, Alabama … it was all about cost savings through conglomeration.  Customers noticed an immediate drop in quality and craftsmanship in not just Remington, but also Marlin, Bushmaster and other brands under the Cerberus umbrella.

This strikes me as another tragic example of the economic consequences when rapid, immediate gains are chased at the expense of long-term financial stability.

Your point about relevance is legitimate.

As I've noted here before, while I was not raised in what these days is referred to as a "gun culture," I try to have an open mind about the applicability and boundaries of the Second Amendment.

But …

It is hard for me to give a damn right now about the inability of a gun company to stay in business. I have a wife and daughter who work in schools, and I'm tired of reading about how such places are being turned into killing fields.
Industry Drumbeat
Just a reminder ... Jackson Jeyanayagam, CMO of Boxed, joins Tom Furphy and Kevin Coupe to talk about his company's competitive posture, unique value proposition, and focus on family-friendly values, as well as his experience as head of digital marketing at Chipotle during its food safety crisis. Plus, Tom and Kevin discuss Amazon's integration of Whole Foods, and much more, in this inaugural edition of The Innovation Conversation Podcast.

This podcast can be played below, or can be accessed and subscribed to on both iTunes and GooglePlay.


This Innovation Conversation Podcast is sponsored by ReposiTrak, and brought to you by GMDC.
Corporate Drumbeat
"Content Guy" Kevin Coupe sits down with Barry Clogan (pictured at left) - a veteran of the e-commerce wars with his share of battle scars - the 2018 National Retail Federation Big Show, to talk about how the fast evolving e-commerce segment is creating a growing chasm between retailers that "get it" and those who don't. The focus is on customer acquisition, and the importance of focusing on total customer value as opposed to sales and transactions, and the conclusion is that retailers are running out of time to make the critical moves to keep them relevant and successful.

Content Guy's Note: In the interest of full disclosure, I should note here that Barry currently is president of Retail Solutions at MyWebGrocer, but also spent five years at Tesco, where he led its online grocery rollout across eight countries. I thought his perspective would be valuable, and worth sharing with the MNB community. It was only later that MyWebGrocer stepped in and asked to sponsor it … which didn't particularly matter in terms of content, because at no point in the interview did we talk about MyWebGrocer. This is not a commercial, or even an infomercial … but I wanted to be completely transparent about it. So, enjoy…

Corporate Drumbeat
Marty Ramos, Microsoft's Chief Technology Officer for Retail, Consumer Products & Services, discusses with Tom Furphy & Kevin Coupe the "fire hose" of technology options available to retailers and how to prioritize among them. Ramos says it is all about BILL - basket size, inventory, labor and loss prevention - and making sure that technology addresses one or more of these issues. And, he talks about the retailers making the biggest, most innovative strides. Plus, Tom and Kevin talk about the challenges of the "last mile."

This podcast can be played below, or can be accessed and subscribed to on both iTunes and GooglePlay.

This Innovation Conversation Podcast is sponsored by ReposiTrak, and brought to you by GMDC.
PWS 52