Join the MNB Community.
Get a Wake Up Call each morning...
Email:
Explore the MNB Archives

From The MNB Archives
Friday, February 16, 2018
by Kevin Coupe

Interesting piece in the Financial Times the other day by columnist Simon Kuper in which he predicts the dawn of the 30-hour work week.

The reason? "With the global economy growing at its fastest rate since 2011, qualified jobseekers are scarce."

Kuper goes on: "Finally, workers can make demands. IG Metall, Germany's biggest trade union, just struck a deal allowing its members to work 28-hour weeks for up to two years, typically when they have small children. Childcare clearly isn't just a German women's issue any more: most IG Metall members are men.

"True, Germany is currently something of a workers paradise. But if other national economies keep growing, working hours will soon move up the agenda there too. During booms, more people want to trade money for time."

Kuper is a little snarky about the US: "Only the US has found a lasting way to make well-off employees work all hours into old age: take away their healthcare insurance if they stop. Yet even there, things may change.

"Amazon is piloting technical teams that work 30-hour weeks for the same benefits and three-quarters the pay of 40-hour employees. Such schemes will become common if the economy keeps growing."

Kuper notes that "shorter hours won't help the poorest-paid workers, who can't afford to work less, or elite workers, who generally love their work and can hire help for household tasks. But for the broad middle in rich countries, a new working life is emerging. The basic workweek will shorten, and individual workers will scale down when they have kids or aged parents to look after."

And, Kuper argues, at calmer life stages, people will work more because they can and want to; in addition, he says, the flexibility provided by a 30-hour work week "should eventually kill off the 'mommy track,' which punishes a woman all through her 45-year career for the few years she spends child-rearing."

I'm not sure how soon this will become commonplace in the US, but I do think that businesses competing for the best employees may find such innovations to be one way to lure them.

It's an Eye-Opener.

H-E-B announced yesterday that it has acquired Favor, described as an Austin, Texas-based "innovative ondemand delivery service," and will run it as a wholly owned subsidiary.

Terms of the deal were not disclosed.

H-E-B said this acquisition would create a "powerful partnership" that will accelerate "its path to become a digital retail industry leader in Texas, enabling customers to choose how they shop, pay for and receive products. The partnership also complements HEB's brickandmortar operations by growing its online presence to meet customers' evolving needs and expectations … With Favor, HEB gains access to bestinclass consumerfacing technology and the ondemand company's advanced delivery system. HEB will also leverage Favor's datadriven approach to capture valuable insights to deliver the best customer experience possible."

KC's View: H-E-B also works with other delivery services such as Instacart, but I wouldn't expect that to last for too much longer. Its outsourcing of this critical part of the customer experience will only last as long as it takes to ramp up Favor and make it work for the entire chain.

I think this is smart. If you're going to be in this business - and I think you need to be in this business - you have to own it. Not outsource it and offer up the occasional prayer that there won't be glitches.

I'm not surprised that H-E-B has done this. I always thought that it only did business with Instacart because that company was going into its stores, shopping for customers, and marking up the items it was procuring - which screwed up H-E-B's carefully cultivated price image. It made sense to strike a deal with Instacart so H-E-B could exert some control and then, once an in-house alternative was found, dump Instacart and, in the words of one person with knowledge of the company, "crush it like a bug."

The New York Times reports that Harrys' - which managed to completely disrupt the shaving category with a subscription model that undermined traditional businesses like Procter & Gamble-owned Gillette - has raised $112 million in financing that is earmarked for expansion into new categories.

It is, the story says, "the latest effort by the company's founders and co-chief executives, Mr. Raider and Andy Katz-Mayfield, to build out their business at a time when younger, internet-savvy consumer companies are taking market share away from incumbents like Procter & Gamble and Unilever … Mr. Raider and Mr. Katz-Mayfield want to apply the lessons they have learned to consumer goods like personal care for men and women, household items and baby products.

"Already, Harry's has taken a minority stake in Hims, a start-up that makes men's hair-loss products, and it intends to buy majority ownership in other brands."

KC's View: The impact of a model like Harry's isn't just felt by rival suppliers. It also can hurt traditional retailers that used to do good business in categories that are moving into other venues.

The categories that seem to be the subject of Harry's interest are largely those that could easily be converted to subscriptions - people don't change their habits here very much, and so traditional retailers and vendors could be completely disintermediated out of the equation. I've been arguing here for a long time that retailers and suppliers need to find ways to solve the replenishment challenge, and this story only increases the ante.

Whatever they do, they have to do better than the Gillette commercial currently running in which the narrator - an actual Gillette factory worker - talks about how local and innovative the company is, but only manages to make the company sound a little bit desperate about the inroads being made by the likes of Harry's.

Bloomberg reports that Amazon, YouTube and Twitter are all looking to make bids to stream 'Thursday Night Football," with expectations that whoever wins the rights will pay the National Football League (NFL) hundreds of millions of dollars for rights that extend for as long as five years.

According to the story, "The NFL is looking for a technology company to offer an interactive stream with social-media commentary and statistics that entice kids raised on video games and Snapchat, the people said. Amazon already does this with the G League, a minor-league version of the National Basketball Association. The TV audience for the NFL has declined for two years in a row, slumping almost 10 percent last season alone."

The competition, Bloomberg writes, is just "the latest evidence of technology companies' growing interest in live sports" as a differentiator.

KC's View: You bet it is. Every traditional business model is at risk. It is that simple, and businesses better get used to it.

• Ahold Delhaize-owned Peapod said yesterday that it has opened a new wareroom - a small-scale warehouse attached to a bricks-and-mortar store - in a Giant Food Store in North Coventry, Pennsylvania.

According to the announcement, "The investment comes as Peapod has experienced double digit growth in the region for the last three consecutive years. With more and more shoppers embracing the convenience of online grocery delivery, the new wareroom will enable Peapod to serve up to 25 percent more shoppers in the greater Philadelphia area. This will be the fourth Peapod wareroom to open in Pennsylvania, and will bring 120 new jobs to the North Coventry community."

Peapod currently serves 24 US markets in the states of Illinois, Wisconsin, Indiana, Maryland, District of Columbia, Virginia, Massachusetts, Connecticut, Rhode Island, New Hampshire, New York, New Jersey and Pennsylvania. The company has four full-scale warehouses and more than 20 warerooms.

Reuters reports that Amazon "will pay a $1.2 million penalty to settle nearly 4,000 alleged violations of U.S. law in a move to prevent harmful exposure to pesticides through illegal sales, the U.S. Environmental Protection Agency said on Thursday … Amazon's violations were for selling and distributing imported pesticide and insecticide products that had been not licensed for sale in the United States, the EPA said."

According to the story, "Amazon agreed to closely monitor and remove illegal pesticide products from its website in an effort to 'significantly reduce the number of illegal pesticides available through the online marketplace,' the EPA said."

KC's View: You know what they call $1.2 million at Amazon headquarters?

A rounding error.

Corporate Drumbeat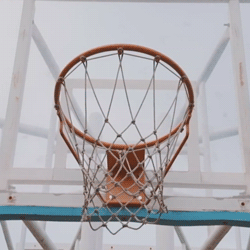 "Talent wins games, but teamwork and intelligence wins championships." -Michael Jordan

At Samuel J., we don't believe in the so-called "retail apocalypse."

"Retail self-destruction," maybe. But that only happens when companies and leaders don't adapt their stores to new competitive realities, don't create compelling customer experiences, and don't bring together exceptional talent and build extraordinary teams that can thrive and succeed even in the toughest of times.

Is this easy? Of course not. But it is achievable … especially when you have Samuel J. Associates on your team.

At Samuel J., our value never has been greater, because we understand the connection between great talent and innovative businesses. We are uniquely positioned to put together people and organizations in a way that builds expertise, cultivates leadership, and turns business challenges into business opportunities.At Samuel J, we know how to do it in a timely fashion and exceeds our clients' high expectations. And we have the winning record to prove it.

Click here to find out more.

At Samuel J. Associates, we help you find the right talent and build the right team.
• Kroger announced that it has opened a Culinary Innovation Center in Cincinnati that will allow it to "accelerate product development for its Our Brands product line while also researching restaurant concepts and host food tastings … the 12,000-square foot facility features a commercial kitchen with multiple cooking stations and is equipped with video technology that allows for streaming of educational sessions to Kroger employees around the country."

Daniel Hammer, Kroger's vp/culinary development and new business, says that the center "gives our culinary team a fun, modern space to innovate and experiment with food trends, flavors, and ingredients to create new experiences for our customers."

Regarding the change in LL Bean's returns policy, one MNB reader wrote:

Satisfaction guaranteed is what kept me buying from LL Bean...less so in recent years than before...as increasingly I have been unsatisfied with my purchases from them. Except for their boots, it seems the quality of their clothing has declined...their sizing seems unpredictable...and I have found that I need to return items, sometimes for exchange, sometimes for credit. Instead I have turned to Filson in Seattle where it seems to me the quality is higher, and although more expensive, more items are "made in the USA" rather than imported.

Filson is good. I haven't seen the decline in LL Bean quality that you describe, though.



Got the following email from MNB reader Joe Ciccarelli:

Read all the responses regarding the proposed changes with food stamps. Why not transfer a lot of this process to all the local food banks where available? I help out at a local food bank and believe me we are very efficient, try to package together a somewhat healthy offering and pass on the "junk" or "sweets" offering in a very low volume offering.

I think food banks do a great job, but I also think we need a federal response to poverty and hunger. I think that is our responsibility as a culture. We can always do a better job than we did yesterday, but doing nothing, or just outsourcing the job, doesn't strike me as the best public policy option.



Yesterday, I posted an email from an MNB reader who bemoaned the fact that the Remington Arms gun company has declared bankruptcy, which he thought was emblematic of what happens with a lot of companies when they chase short-term gains at the expense of long-term stability.

It was an email written before the massacre that took place at the school in Parkland, Florida. But I responded:

Your point about relevance is legitimate.

As I've noted here before, while I was not raised in what these days is referred to as a "gun culture," I try to have an open mind about the applicability and boundaries of the Second Amendment.

But … It is hard for me to give a damn right now about the inability of a gun company to stay in business. I have a wife and daughter who work in schools, and I'm tired of reading about how such places are being turned into killing fields.

MNB reader Chad Spiegel responded:

I enjoy target shooting, but I'm disgusted by the non-stop bloodshed in this country caused by greedy folks looking to sell as much lethal hardware as they possibly can.  The spread of AR-15's is closely tied to Cerberus' actions in the market through Freedom Group.  The AR-15 is a weapon that can be mass-produced cheaply and has created a market for accessories that can continue to bring in profits long after the initial purchase.  The greed that drives Cerberus and the NRA has created a situation in this country where mass shootings are both more common and more lethal.  Sadly, I have little faith in our ability as a society to enact the kinds of gun control policies that are needed.

From another reader:

Regarding your comment about Remington Arms, I agree. We need to do something about gun control. As my wife said this morning before I headed to school, a teenager said the wisest thing on ABC's GMA about the Florida shooting - something has to be done now!

MNB reader Ken Wagar wrote:

God Bless your wife and daughter, I pray they will never have to experience directly what took place yesterday. It is an insane world when it comes to gun control or management of any kind!
 
But another MNB reader wrote:

I get your anger towards the "killing fields" that our schools are becoming.  These truly are tragedies.  Are guns apart of these tragedies, yes. 

But my question to everyone is, take the gun out of the equation and would this tragedy not occur.  I seriously doubt it.  If someone is so hell bent on committing such a crime against humanity, having a gun or not, will not stop them.  They would just turn to another implement choice.

You cannot legislate insanity out of existence.  Unfortunately, if you take the pencil away, people will still write.  So address the writer, not the tool they use.

Forgive me, but that is B.S. If that killer in Florida had a knife, he wouldn't have been able to kill as many people as he did as quickly as he did.

This isn't a binary choice. We can address the mental health issue and simultaneously do things to get guns out of the hands of people who should not have them.

Of the three entertainments that I'm going to write about this week, the one that I found the most provocative and, in its own way, truthful, was "Tamborine," the new Chris Rock concert special now streaming on Netflix.

It is an hour of constant laughter, with Rock performing comedy surgery on the subjects of the justice system, religion, politics, child-rearing, relationships and marriage.

It is about this last subject that Rock is most cutting - he is merciless in how he assesses his own behavior, having just gone through a divorce after having cheated on his wife. This segment of the show is amazingly intimate and he offers no excuses - just biting, merciless, often profane humor as he walks along the edge of pain and pathos.

Perhaps my favorite bit had to do with taking his daughter to high school orientation, and his disgust at the people who kept telling the thousands of incoming freshmen that they could be anything they want to be.

"Why are you lying to these children," he says. "Maybe four of them could be anything they want to be. But the other two thousand better learn how to weld. I look at these kids, and I count at least 60 Uber drivers … Tell the kids the truth - that 'you can be anything you're good at … as long as they're hiring.' And even then it helps to know somebody."

Priceless. And pretty good advice.



Black Panther is the latest superhero movie from Marvel, and rest assured that it is going to make a gazillion dollars. In this case, though, it deserves the business and acclaim it is getting, because it manages to root its fantasy in just enough sociological truth to make it more resonant than most movies of its type.

Chadwick Boseman is terrific as the title character, T'Challa, crown prince of the mystical African kingdom of Wakanda, which is far more technologically advanced than the rest of the world, but has successfully hidden its advantages for decades. As Black Panther, he defends the downtrodden and advances the cause of good, but as T'Challa, he is torn between tradition and the sense that his nation has for too long hidden its considerable light under a bushel basket.

The bad guy - played by the estimable Michael B. Jordan, suffers from no such moral quandaries, for reasons - some completely legitimate - the film makes clear. Boseman, Jordan and a supporting cast that includes Lupita Nyong'o, Letitia Wright and Angela Bassett (yes, all women - this film is filled with strong, smart, accomplished women who take a back seat to no man), as well as Forest Whitaker, Martin Freeman and Andy Serkis, all give the film gravitas without weighing it down with false importance. Chalk this up as another hit for director Ryan Coogler - Black Panther is a film that manages to be politically engaged, emotionally grounded and terrific entertainment.



Finally, I must confess to having been disappointed by Darkest Hour, director Joe Wright's film about the early days of Winston Churchill's term as British Prime Minister at a time when Germany was scoring steady advances during World War II. Gary Oldman is great as Churchill, practically unrecognizable under makeup and padding but full of gusto and gumption and whiskey. But the rest of the film I found to be uninspiring, and sort of a paint-by-numbers biography. Plus, there's one scene in the movie, taking place in the London Underground, that seems utterly false … I don't mind movies about real people that veer away from the facts in search of emotional truth, but this struck me as so false that it took me out of the movie. Darkest Hour was okay, but Christopher Nolan's Dunkirk - which takes place at the same time and focuses on some of the same incidents, but from a different angle - is immeasurably better.



Excellent news this week - the new season of "Bosch" will begin streaming on Amazon on Friday, April 13 - which is good luck to all of us who love the series and the Michael Connelly books on which it is based. And, Amazon also announced that there will be a fifth season of "Bosch," which will run in 2019.

Even better, Connelly's newest book, "Dark Sacred Night," is due out on October 30, 2018, and will bring together his longtime hero, detective Harry Bosch, with his newest creation, LAPD detective Renée Ballard, who he first wrote about in "The Late Show."

Yippee.



I do have a wine to recommend this week - the 2012 Carignano Del Sulcis Riserva Terre Rare, which is a wonderfully spicy and rustic Italian red that is terrific with pasta and red sauce. I served it to Mrs. Content Guy with a nice Spaghetti al Tonno that I made … and it was wonderful.

Next Monday, February 19, is a federal holiday here in the US – Presidents Day, which is sort of a combination of George Washington's birthday, Abraham Lincoln's birthday, and a time when a lot of mattresses and cars seem to be on sale.

Still, it is a federal holiday and a school holiday … which means that I'm going to take advantage of the calendar and take the day off.

See you Tuesday…have a great weekend.

Sláinte!!

Industry Drumbeat
Just a reminder ... Jackson Jeyanayagam, CMO of Boxed, joins Tom Furphy and Kevin Coupe to talk about his company's competitive posture, unique value proposition, and focus on family-friendly values, as well as his experience as head of digital marketing at Chipotle during its food safety crisis. Plus, Tom and Kevin discuss Amazon's integration of Whole Foods, and much more, in this inaugural edition of The Innovation Conversation Podcast.

This podcast can be played below, or can be accessed and subscribed to on both iTunes and GooglePlay.


This Innovation Conversation Podcast is sponsored by ReposiTrak, and brought to you by GMDC.
Corporate Drumbeat
"Content Guy" Kevin Coupe sits down with Barry Clogan (pictured at left) - a veteran of the e-commerce wars with his share of battle scars - the 2018 National Retail Federation Big Show, to talk about how the fast evolving e-commerce segment is creating a growing chasm between retailers that "get it" and those who don't. The focus is on customer acquisition, and the importance of focusing on total customer value as opposed to sales and transactions, and the conclusion is that retailers are running out of time to make the critical moves to keep them relevant and successful.

Content Guy's Note: In the interest of full disclosure, I should note here that Barry currently is president of Retail Solutions at MyWebGrocer, but also spent five years at Tesco, where he led its online grocery rollout across eight countries. I thought his perspective would be valuable, and worth sharing with the MNB community. It was only later that MyWebGrocer stepped in and asked to sponsor it … which didn't particularly matter in terms of content, because at no point in the interview did we talk about MyWebGrocer. This is not a commercial, or even an infomercial … but I wanted to be completely transparent about it. So, enjoy…

Corporate Drumbeat
Marty Ramos, Microsoft's Chief Technology Officer for Retail, Consumer Products & Services, discusses with Tom Furphy & Kevin Coupe the "fire hose" of technology options available to retailers and how to prioritize among them. Ramos says it is all about BILL - basket size, inventory, labor and loss prevention - and making sure that technology addresses one or more of these issues. And, he talks about the retailers making the biggest, most innovative strides. Plus, Tom and Kevin talk about the challenges of the "last mile."

This podcast can be played below, or can be accessed and subscribed to on both iTunes and GooglePlay.

This Innovation Conversation Podcast is sponsored by ReposiTrak, and brought to you by GMDC.
PWS 51