Join the MNB Community.
Get a Wake Up Call each morning...
Email:
Explore the MNB Archives

From The MNB Archives
Tuesday, February 20, 2018
Albertsons Companies and Rite Aid Corporation announced what they called "a definitive merger agreement under which privately held Albertsons Companies will merge with publicly traded Rite Aid." Once Albertsons acquires Rite Aid, the combined companies will have an estimated value of $24 billion.

The new company "will operate approximately 4,900 locations, 4,350 pharmacy counters, and 320 clinics across 38 states and Washington, D.C., serving 40+ million customers per week," the announcement says. "Most Albertsons Companies pharmacies will be rebranded as Rite Aid, and the company will continue to operate Rite Aid stand-alone pharmacies … The new company will have an expanded footprint and be ranked first or second in 66 percent of the top metropolitan areas in the United States and will be ranked first or second in 70 percent of pharmacy locations."

Albertsons owned by an investment consortium led by Cerberus Capital Management, along with Kimco Realty Corporation, Klaff Realty, Lubert-Adler Partners, and Schottenstein Stores Corporation. The agreement says that in exchange for every 10 shares of Rite Aid common stock, Rite Aid shareholders will have the right to elect to receive either one share of Albertsons Companies common stock plus approximately $1.83 in cash or 1.079 shares of Albertsons Companies stock.

The announcement goes on to say that Rite Aid Chairman/CEO John Standley will become CEO of the combined company, with current Albertsons Companies Chairman/CEO Bob Miller serving as Chairman: "The combined company is expected to be comprised of leadership from both companies and will be dual headquartered in Boise, Idaho, and Camp Hill, Pennsylvania. The name of the combined company will be determined by transaction close."

CNBC notes that "this deal follows Rite Aid's failed attempt in 2015 to sell to its 4,600 stores to Walgreens. That deal was whittled down by regulators to a purchase of 1,932 stores for $4.37 billion."
KC's View: We'll know more about this deal as time goes on, but here's my initial reaction…

This will certainly give the merged companies a degree of physical ubiquity, probably a ton of cost savings, and the ability to trade on an increased connection between food and health.

But it seems to me that at least in the initial announcement, this is all about having more walls and buildings. I think that real traction in the future will lie with the company's ability to see beyond walls and buildings, and figure out how to become increasingly relevant to their customers' lives, with a highly defined value proposition.

Quite simply, it cannot be just about being bigger. They have to be better … and figure out what "better" means to a changing consumer population and especially to the consumer of the future.

by Michael Sansolo

If you want a perfect model for the current competitive environment, his name is Nathan Chen.

Chen did something incredible at the Winter Olympics last week. In his long figure skating program, he attempted and landed six quadruple jumps - with only a slight miscue on one. And here's why that's so amazing.

In the entire 2010 Winter Olympics all competitors combined landed only four such jumps. So in just eight years, one skater has managed to out perform an entire world-class field.

And then remember that Chen did not even win a medal, despite his jumps. Thanks to a mistake-filled short program, Chen fell so far back in the rankings that his superhuman performance couldn't overcome the gap. All of the medalists could and did land their own quadruple jumps, so they muted the impact of Chen's performance.

In all of this we find that Nathan Chen is the perfect metaphor for competition today. We talk a lot about the reality that what was good enough yesterday is no longer good enough today. Consider Chen's American teammate Adam Rippon, who skated a beautiful program, but cannot perform a quadruple jump. Although Rippon cleanly landed all his triple jumps - obviously all that was necessary for a medal just eight years ago - he ended up in 10th place.

But add on this reality: Chen did something that was seemingly impossible just a few short years ago and still didn't win. In other words, what was once considered extraordinary quickly became expected and possibly routine. So it isn't good enough to keep getting better than we were yesterday because the bar keeps getting raised higher. Sound familiar to any of you out there?

And let's not forget the cause of Chen's defeat was a poor first program. It's a reminder that even as we achieve new highs, we need to focus on delivering what's required.

I was thinking about that ever raising bar in the aftermath of the Creative Choice competition I was honored to emcee at the annual National Grocers Association (NGA) convention last week. As I wrote previously, the competition witnessed two amazing changes this year: the number of entries rose by 50% in one year and the caliber of entries jumped as well. It was as if all those operators in the competition recognized that reality that they needed to be better than ever.

In presenting the awards, I was aware of how many of the winners found ways to deliver their own quadruple jumps. Many of those winners found ways to delight customers, engage employees and increased sales and profits with a single effort.

And still some found a way to go further. For instance, Coborn's, the St. Cloud, Minnesota-based chain, won for a program pushing misshapen and off-sized produce by educating shoppers on the value of those products. It was great merchandising and it attacks the problem of food waste, which is a nagging challenge for the industry and a growing concern among shoppers.

That's the kind of creativity and connection businesses need to make in an era of heightened competition. Talk about sticking a quadruple.

Michael Sansolo can be reached via email at msansolo@morningnewsbeat.com . His book, "THE BIG PICTURE: Essential Business Lessons From The Movies," co-authored with Kevin Coupe, is available on Amazon by clicking here. And, his book "Business Rules!" is available from Amazon by clicking here.

by Kevin Coupe

I'm not a regular reader of Digital Music News, so thanks to Rich Heiland for sending along a link to a story on that site about the fabled Gibson Guitar company, which "started in 1902, and has been interwoven into the musical life of America ever since. Back in 1952, the company produced its first signature Les Paul, one of the most famous guitar series of all time. The rest, as they say, is history."

Now, that history may include a bankruptcy.

According to the story, "Gibson Guitar is now falling on hard times, and softer guitar sales are just part of the picture … the company remains deluged in debt, with desperate sell-offs to service a growing list of creditors." The company's debts run into the hundreds of millions of dollars.

While the company still has revenue of more than a billion dollars, it is selling off properties and may even sell off brands - it owns Baldwin Pianos, for example - as a way of reducing some of its indebtedness.

Now, I know the Gibson by reputation only. I don't play the guitar. I tried to take lessons when I turned 40, but, alas, the same inability to manipulate my digits that has meant that I have spent my entire writing career as a two-finger, hunt-and-peck typist also meant that I was unable to play chords with any level of precision.

But I found this story fascinating, and here is the passage that grabbed my attention:

"Broader cultural shifts are also putting the guitar in the rearview. Indeed, the recurring 'rock & roll is dead' cliché may finally be coming true — and seriously impacting Gibson's bottom line … Specifically, guitar sales have dropped from approximately 1.5 million units annually to roughly 1 million — all in less than a decade. That's still a million a year, though this is all heading in the wrong direction … One obvious problem is that the guitar is just another toy for younger people today. Up until relatively recently, it was a must-have for a giant percentage of young Americans - all of whom were in love with rock & roll in some form or another. Now, the six-string is just as easily replaced by a turntable, video-game console, or simply a laptop."

In other words, the digital revolution even is affecting the degree to which people are choosing to play musical instruments.

Now that's what I call an Eye-Opener. But it doesn't bring a song to my lips.

Tops Friendly Markets, based in western New York State, and Winn-Dixie, an iconic name in southern US food retailing, both are reported to be preparing for possible bankruptcy filings.

Quartz explains their problems this way: "Both companies are wheezing under heavy debt loads after being acquired by private equity firms."

According to Bloomberg, "Bi-Lo LLC, the company behind the Winn-Dixie chain, is preparing for a filing as soon as March, according to the people, who asked not to be identified because the process isn't public … As part of the upheaval, Bi-Lo is planning to shut almost 200 stores -- either before or after its filing -- one person said. The business, which went bankrupt in previous incarnations in 2005 and 2009, may still find a way to restructure its debt out of court." Bi-Lo is said to be "laboring under more than $1 billion in debt following its 2005 buyout by Lone Star Funds."

Meanwhile, Bloomberg writes, Tops "could potentially seek court protection from creditors as soon as this month, people familiar with that situation said … Buyouts by Morgan Stanley -- and later by the company's own managers -- left Tops straining to keep up with debt payments. And the industry's intense competition made it hard to offset the burden by raising prices … A 2017 report from Reuters said the supermarket chain had a $723 million debt load."

KC's View: Even if these companies manage to avoid bankruptcy, or get through it and are able to do something about their debt, that does not change the fact that they will continue to face extraordinarily challenging times and may be disadvantaged in their ability to deal with competitive issues.

In part, they are disadvantaged by some basic realities. They are of a size, and have ownership structures, that means their access to capital is limited. They feel like they have to make choices between investing in e-commerce initiatives and investing in bricks-and-mortar stores. Money is likely to get more expensive if inflation rears its head. And, they are faced with increasingly tough competition from all sides.

But, I think, they may also be disadvantaged by varying degrees of innovative inertia. I'm not saying that they don't want to be innovative, or are unwilling to do things differently. But they may have cultures that are rooted in the past, and lack the horses to drive them to make the structural and cultural adjustments necessary to be truly different in 2018 and beyond.

The larger question, I think, is how many other retail chains have these same sorts of problems, and will be facing the same competitive issues in the short term. More than a few, I believe.

Yahoo Finance reports that "Amazon is working on the consolidation of Amazon Prime Now and AmazonFresh … The merger of these two consumer retail business units could eventually streamline a delivery experience for Whole Foods Market, which the company acquired last year … The ongoing effort to combine Amazon Prime Now and Amazon Fresh is expected to be completed by the end of this year."

The consolidation effort is said to be behind the previously reported layoffs of hundreds of employees in some parts of the business, which got more attention than aggressive hiring taking place in other parts of Amazon's business.

The story notes that "the merge started at the leadership level. Stephenie Landry, vice president and head of Amazon Prime Now, also leads AmazonFresh and Amazon restaurants, as reported by Re/code last December."

In other news about how Amazon is simultaneously streamlining and building synergies in its services, Re/code reports that beginning today, "Whole Foods shoppers who pay with the Amazon Prime Rewards Visa card will earn 5 percent back at the grocery chain's US stores … Amazon customers who aren't Prime members, but who pay with the regular Amazon Rewards Visa Signature Card, will earn 3 percent back."

The story points out that "the company is hoping that the perks will get more Prime members shopping from Whole Foods, and get existing customers to shop more frequently. Amazon also likely saves some money on credit card fees when Whole Foods customers pay with one of its branded cards than with another credit card."

KC's View: None of this can be unexpected. Amazon has a lot of weapons, and it is going to aim them judiciously and strategically as the days and weeks pass.

Amazon can hit you with a combination, then an upper cut, then force you against the ropes while it pummels you, and then can just play rope-a-dope if it wants, preferring to simply wear out its competitors. To compete with this, one has to have an incredibly strong value proposition, as well as strategic imperatives and tactical moves that truly differentiate them.

Fortune is out with its annual "100 Best Places to Work" list, and Wegmans is once again neat the top - in 2nd place, as it was last year, and making the list for the 21st year in a row.

Salesforce is number one on this year's list. Rounding out the top 10 are Ultimate Software, Boston Consulting, Edward Jones, Kimpton Hotels, Workday, Genentech, Hyatt and Kimley-Horn.

Other retailers making the list are REI (#43), Publix (#47), Sheetz (#66), Nugget Market (#70), Nordstrom (#88), and The Container Store (#93).

KC's View: Publix, REI and Nordstrom also have been on the list for 21 years, which is extraordinary … along with Wegmans, they've been on this Fortune list longer than Salesforce even has been in existence.

It is a changeable list, with moveable criteria. The Container Store once was number one; has it really declined that much?

But still, the companies that continue to make the list, year after year, deserve our respect.

Walmart this morning announced that its Q4 revenue was up 4.1 percent, to $136.27 billion, compared to $134.93 billion during the same period a year ago. Fourth quarter US same-store sales were up 2.6 percent, while total year US same-store sales were up 2.1 percent.

Of particular note - Walmart's e-commerce sales were up 23 percent for the fourth quarter - which, while significant, was half the 50 percent growth seen during the previous quarter - and up 44 percent for the entire year.

Walmart's international sales increased 6.7% to $33.1 billion, while Sam's Club comparable sales increased 2.4% during the quarter.

KC's View: It would appear that Walmart is firing on most cylinders these days … and the challenge will be to continue to innovate in coming months and years. The job will never be done.

Markets Insider reports that Amazon has quietly launched a new section on its site that sells "items that cost $10 or less, all offered with free shipping. The merchandise is offered by Amazon's third-party merchant partners and in most cases does not ship directly from the company.

According to the story, "the initiative is a clear move in on dollar and discount stores' turf. The kitschy assortment of women's and men's clothing, electronics, gifts, home decor, household items, and watches looks very similar to what you might find at a Dollar Tree or Ross store."

KC's View: This makes a lot of sense, since dollar-store sales grew in the US from $30.4 billion in 2010 to $45.3 billion in 2015.

Like Willie Sutton, Amazon likes to go where the money is.

Corporate Drumbeat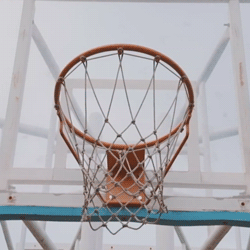 "Talent wins games, but teamwork and intelligence wins championships." -Michael Jordan

At Samuel J., we don't believe in the so-called "retail apocalypse."

"Retail self-destruction," maybe. But that only happens when companies and leaders don't adapt their stores to new competitive realities, don't create compelling customer experiences, and don't bring together exceptional talent and build extraordinary teams that can thrive and succeed even in the toughest of times.

Is this easy? Of course not. But it is achievable … especially when you have Samuel J. Associates on your team.

At Samuel J., our value never has been greater, because we understand the connection between great talent and innovative businesses. We are uniquely positioned to put together people and organizations in a way that builds expertise, cultivates leadership, and turns business challenges into business opportunities.At Samuel J, we know how to do it in a timely fashion and exceeds our clients' high expectations. And we have the winning record to prove it.

Click here to find out more.

At Samuel J. Associates, we help you find the right talent and build the right team.
• Bloomberg reports that "Walmart is introducing low-cost clothing brands for women, kids and plus-size customers, aiming to lure shoppers as Amazon gobbles up more apparel sales. The store brands include Time and Tru in ladieswear — which will replace the jettisoned DanskinNow label — along with Terra & Sky in plus-size apparel and Wonder Nation for kids."

According to the story, "The moves are part of Walmart's push to make its apparel business more streamlined and stylish. If the brands catch on, they could check the encroachment of Amazon, which is now the second-most-shopped apparel retailer, trailing only Walmart, according to a recent study."

Los Angeles magazine has an interesting story entitled, "From Aldi to Vons, How Grocery Stores Are Our Connection to L.A.—and Ourselves," in which the author ponders what happens when a local grocery store - even a modest one that has been around since the fifties - closes.

"It's a question of suddenly incomplete civic identity—a nagging gap in one's everyday mental equilibrium," the author writes. "Where we shop for groceries is more important than we often realize in helping us feel connected to a place."

Worth reading, here.

…with brief, occasional, italicized and sometimes gratuitous commentary…

• Irish Central reports that "Kevin Westley, the Irish American man who successfully lobbied his local Walmart to stop selling t-shirts labeling the Irish as drunks in the lead-up to St. Patrick's Day is now taking on Walmart corporate for the offensive Irish t-shirts the megastore company is selling on their website."

Westley is using social media to urge sympathetic consumers to protest against Walmart. He says on Facebook that "in 2016, 2017 and 2018 local Walmart stores did not sell any offensive stereotypical drinking T-shirts for St. Patrick's Day. Unfortunately, the Walmart website is selling offensive drinking Irish stereotype shirts for 2018.  I have called and tried to contact them through the website several times.  Never get a reply … If you agree with me, please call Walmart corporate office on their toll-free line at 1-800-925-6278."


• The Associated Press reports that Hannaford Supermarkets is facing a possible strike by 250 members of the United Food and Commercial Workers (UFCW) at its distribution center in South Portland, Maine. The employees, their contract ended last Saturday, rejected the company's most recent contract proposal and voted to go on strike.


• The American Frozen Food Institute (AFFI) has announced that it is moving its headquarters from McLean, Virginia, and will be moving into the same offices as the Food Marketing Institute (FMI), in Arlington, Virginia. The two trade association said in a statement that they "are eager to explore additional operational efficiencies and ways to enhance member value from both organizations vested in the success of frozen foods and beverages."

AFFI and FMI will also join forces during the upcoming AFFI Frozen Food Convention (AFFI-CON) on Monday, March 5, in Las Vegas, with FMI president/CEO Leslie Sarasin slated to deliver the Industry Spotlight address: "The State of Food Retail and What It Means for Frozen."


• The BBC reports that KFC has closed more than half its 900 stores in the UK for one simply reason.

They're running out of chicken.

The company is blaming "operational issues" at delivery service DHL for supply problems, without saying when the problems would be rectified.

Guess they felt they didn't absolutely, positively need chicken overnight. Bold move.
• Reuters reports that Adam Brotman, the EVP, Global Retail Operations, at Starbucks, is leaving to become Chief Experience Officer at clothing retailer J. Crew Inc.

Brotman is credited with spearheading Starbucks' mobile ordering and digital loyalty program.


• Kellogg Co. announced that Paul Norman, who has been running the company's North America business, is leaving the company "to pursue other opportunities." A search is being conducted for his replacement.

The Financial Times reports that "Norman's departure comes roughly a week after the company said its North American morning foods business was unlikely to be the future growth engine for Kellogg."

We referenced a story in the Financial Times about the possible coming of a 30-hour work week, prompting one MNB reader to write:

While the thought of a 30 hour work week might be enticing, the reality in the US (and especially, it seems, the grocery industry) is that most salaried folks are expected to work 50, 60, even 70 hours per week.  I recently had a conversation with the HR person who told me my current position was expected to be at least a 60 hour per week job.

And paid time off?  I am expected to take my phone and laptop, and treat it not as "vacation" but as "working remotely".  Weekends?  Same scenario, if I don't actually physically come into the office.  Can anyone say "burnout" with me?  Unfortunately, this seems to be more and more the norm across an industry that is scraping for pennies and always trying to do more with less.




An email last week from an MNB reader prompted an exchange about gun control in the wake of the Florida school massacre.

One reader wrote that if it hadn't been a gun, the killer would've found another way, to which I responded:

Forgive me, but that is B.S. If that killer in Florida had a knife, he wouldn't have been able to kill as many people as he did as quickly as he did.

This isn't a binary choice. We can address the mental health issue and simultaneously do things to get guns out of the hands of people who should not have them.

(For the record, I did not know that "B.S." would become a refrain for high school students characterizing the political response to the shooting.)

I know that we are never going to resolve the gun issue here, and I do not want to devote too much space to it, lest we go down a rabbit hole from which we will be unable to return.

But in the interest of intellectual honesty, I do want to post some of the emails on the subject that I got over the long weekend.

From the reader whose response I suggested was "B.S.":

If they had a knife, yes. 

But did they have a knife it the Boston marathon?

Did he have a knife in Brussels?

Did he have a knife in Oklahoma City?

For crying out loud, did they have a knife at the World Trade center???  No.

That, is why my point is not B.S.. All these are tragic.  All these need to stop.  But all the "anti's" go right to one object as the cure all for this violence.

It is not. B.S. to stand up and say "take the hard road and work on real solutions", not just start banning things.  That is a weak, narrow minded approach, that politicizes the personal profound losses of families.  Which, quite frankly, I find insulting to those families that have lost loved ones.

How about funding metal detectors for the schools.  We go through them at the airports, sporting events, government buildings, but not all schools??? WHY?

You use your forum for what you wish.  That is your prerogative. If you chose to print this, thank you.  If you do not, then I ask you to think harder and look to real solutions.

To be clear, I print a lot of emails that disagree with me. And I think hard about most things, and look for real solutions … they may just not be your solutions.

From MNB reader Anja Bochenski:

This morning I saw you say that a readers comment in BS in regards to the conversation that taking away guns would not help. I agree with the reader. You don't think it is very easy to make a bomb with a recipe from the internet? I highly doubt a killer would use a knife. It is VERY unlikely. It makes me mad when we focus so much on the guns. There was just as many guns 30 years ago, if not more.

I do agree we do not need it to be as easy to get assault rifles.  That said, there is so much more going on here. Why do hurting people feel the need to hurt others in this way? That is what we need to address. I realize there will always be differing views on this, but we must work together to take some action.

And from another MNB reader:

Your comment about if the shooter only had a knife there would have been less casualties. That is correct!

But what if he had a bomb made from a pressure cooker and screws and nails, like in Boston. What if he had a truck, driving over students like other terrorist used. Or a pilots license to fly a plane into the school? Several handguns which kill many more people than assault rifles.......good luck taking away all guns from Americans.

There are whack jobs out there and hundreds of ways to kill. We need to deal with mental illness!

I'd love to see a world where there were zero guns......not gonna happen.

From another reader:

Kevin, I appreciate your views on gun control, particularly given that you have immediate family in schools.  I am a lawful concealed gun owner, having been licensed in every state I've lived – who believes in 2nd Amendment.  But, I know that "right" comes with an immense responsibility on my part to never allow any of my guns (used for sport hunting, clay pigeon shooting and concealed protection in the rare instances I feel I need it) to ever be in the hands of anyone else.  No one – and I mean no one – other than myself has gun safe access in my house.  And, unless you know where my safe is – you'd not easily find it.   But, that's not my point in this communication…..

Why is it that everyone is looking to the US President for action on this issue?  Could it be that the states we live in aren't taking actions to make their residents feel safe?  After all, the individual state is responsible for licensing each of their residents, not the Fed.

Why aren't interested parties writing, calling and meeting with our local (state) legislators, demanding they make gun legislation a priority?  If each of the 50 states had a groundswell of interest by their voters, I feel that the "gun lobby" would be overwhelmed and probably can't manage it.  You see, they've done an effective job at managing messaging and special interests at a federal level.  This is currently a state responsibility.  I can tell you personally that we have a wide variance in how states manage this topic.  The least shocking thing you'll read today is that the way Texas manages the licensing process is far different than Massachusetts.  Or, Florida – or Utah. I've been licensed in each and the disparity in rules and regs is noteworthy.

It sickens me every time we have an incident like Sandy Hook, or Marjory Stoneman Douglas High School.  It also makes me re-affirm my own commitment to doing my part and ensuring that my guns are tightly managed and secure.

The missing link is that we all need to get our state legislators involved and taking some action.  That's what's on my mind today.

And from another:

I was out of commission last week with a case of the flu, so I had an opportunity to watch and read more news and social commentary than usual. I've been a registered Republican for years, but frankly this is not our finest hour. The party has moved through the years to a place where it now is beholden to a handful of special interests, mostly single issue groups. The NRA is one. The fact that Republican legislators can't even consider a reasoned discussion about sensible gun control because of the NRA's abuse and misrepresentation of the 2nd Amendment is appalling.

I ended up posting and sharing more political commentary over the past week than I have in the past decade, because I had to. After seeing the kids from Florida standing up for their very lives and berating the adults for their lack of action, it seemed necessary. I came away with two thoughts about this, neither of which is original. First, guns are the new tobacco. The industry can obfuscate all they want, but we're reaching a turning point, and eventually guns will be viewed by more and more people like cigarettes, something that provides more harm than benefit. It will take time, but they figure out what else they can manufacture because the current model is going to be staring into the abyss, probably sooner than they think. Second, for this generation of students now, gun violence is their Vietnam. The way the Baby Boomers were changed by the Vietnam War, seeing their peers sent to die while it became more and more evident that the reasons just didn't hold water anymore, shaped us in ways we may never fully understand. This crisis is seen by this generation in a similar light. Now their peers are dying and the reasons things can't change are ringing more and more hollow. The times, they are a-changin', by the grace of God.

Let me repeat. I know we're not going to resolve the gun issue here. But let me just address a couple of the issues raised here.

As I have said here before, I was not raised in a gun culture. But I respect both the Second Amendment and the feelings of the people for whom gun ownership is an important part of their lives. I don't really understand it, but I do not take it lightly.

I completely agree that mental health issues are a critical part of this discussion. I would never argue that greater restrictions on the ownership of certain kinds of weapons, and stronger rules about who can own guns, would completely solve the issues that emerge whenever there are massacres like the one in Florida. Or the one in Las Vegas. Or the one in Connecticut. Or the one in South Carolina.

But it does seem sometimes as if the folks who talk about focusing on mental health issues are simply unwilling to talk about any sorts of restrictions on guns. I do not claim to have any answers, much less all of them. But maybe the two sides of this issue could at least have a nuanced, sophisticated conversation? And maybe do as much as possible, rather than as little as possible? Or at least something in the middle?

We're not going to solve the impasse here. However, I simply do not understand how one can look at the pictures of the people - especially the children - who were killed in Florida, Las Vegas, Connecticut, South Carolina and elsewhere and not at least consider the possibility that we need to do more as a culture. It won't eliminate gun violence. But maybe could it save a life or two. Maybe it could make one school or concert or church service a little bit safer.

Two more things, if I may.

First of all, about the observation that if guns are not used, bombs could be. That's a perfectly reasonable thing to say. But I'm pretty sure that it is illegal to have bomb making equipment. It hasn't completely stopped people from making bombs, of course. But it is a start.

Finally … and this is relevant to many of the discussions we have here on MNB … I am impressed by the passion and dedication that some of those Florida kids are bringing to this issue. It may be that they simply do not see things the way olde people do. It may be that they simply are unwilling to accept old excuses from people who they perceive as representing old problems. It may be that they will change the world with their passion and erudition. And it may be that we will all just have to get out of the way.

If they are not voters now, they will be soon. If they are not mainstream consumer snow, they will be soon. As so-called adults, we better pay attention.

Industry Drumbeat
Just a reminder ... Jackson Jeyanayagam, CMO of Boxed, joins Tom Furphy and Kevin Coupe to talk about his company's competitive posture, unique value proposition, and focus on family-friendly values, as well as his experience as head of digital marketing at Chipotle during its food safety crisis. Plus, Tom and Kevin discuss Amazon's integration of Whole Foods, and much more, in this inaugural edition of The Innovation Conversation Podcast.

This podcast can be played below, or can be accessed and subscribed to on both iTunes and GooglePlay.


This Innovation Conversation Podcast is sponsored by ReposiTrak, and brought to you by GMDC.
Corporate Drumbeat
"Content Guy" Kevin Coupe sits down with Barry Clogan (pictured at left) - a veteran of the e-commerce wars with his share of battle scars - the 2018 National Retail Federation Big Show, to talk about how the fast evolving e-commerce segment is creating a growing chasm between retailers that "get it" and those who don't. The focus is on customer acquisition, and the importance of focusing on total customer value as opposed to sales and transactions, and the conclusion is that retailers are running out of time to make the critical moves to keep them relevant and successful.

Content Guy's Note: In the interest of full disclosure, I should note here that Barry currently is president of Retail Solutions at MyWebGrocer, but also spent five years at Tesco, where he led its online grocery rollout across eight countries. I thought his perspective would be valuable, and worth sharing with the MNB community. It was only later that MyWebGrocer stepped in and asked to sponsor it … which didn't particularly matter in terms of content, because at no point in the interview did we talk about MyWebGrocer. This is not a commercial, or even an infomercial … but I wanted to be completely transparent about it. So, enjoy…

Corporate Drumbeat
Marty Ramos, Microsoft's Chief Technology Officer for Retail, Consumer Products & Services, discusses with Tom Furphy & Kevin Coupe the "fire hose" of technology options available to retailers and how to prioritize among them. Ramos says it is all about BILL - basket size, inventory, labor and loss prevention - and making sure that technology addresses one or more of these issues. And, he talks about the retailers making the biggest, most innovative strides. Plus, Tom and Kevin talk about the challenges of the "last mile."

This podcast can be played below, or can be accessed and subscribed to on both iTunes and GooglePlay.

This Innovation Conversation Podcast is sponsored by ReposiTrak, and brought to you by GMDC.
PWS 52