Join the MNB Community.
Get a Wake Up Call each morning...
Email:
Explore the MNB Archives

From The MNB Archives
Wednesday, February 21, 2018
Content Guy's Note: The goal of "The Innovation Conversation" is to explore some facet of the fast-changing, technology-driven retail landscape and how it affects businesses and consumers. It is, we think, fertile territory ... and one that Tom Furphy - a former Amazon executive, the originator of Amazon Fresh, and currently CEO and Managing Director of Consumer Equity Partners (CEP), a venture capital and venture development firm in Seattle, WA, that works with many top retailers and manufacturers - is uniquely positioned to address.

This week, we mark the 50th edition of the Innovation Conversation with a discussion of the importance of taking ownership and showing commitment to innovation-driven initiatives in a climate of potential opportunities.

And now, the Conversation continues…

KC: I thought the decision by H-E-B to acquire Favor, which it described as an "innovative on-demand delivery service," was typically foresighted … it seemed a tacit acknowledgement of something you and I have talked about a lot here - that it is critical for retailers to own (even if they partner with some service providers) as much as possible the entirety of the customer experience. I think this is true with both the bricks-and-mortar experience (in which they need to differentiate it from the moment a customer drives into the parking lot to when they drive out) and the e-commerce experience (in which it needs to reflect the broader value proposition). It can't just be an add-on … it has to be fully integrated.

Tom Furphy: Retailers serve customers. Customers look to those retailers to be served. As retailers succeed in serving customers' needs, the deeper these relationships form. This results in more loyalty from the customer to the retailer, and it gives the retailer more right to serve the changing and expanding needs of the customer.

Any introduction of a third party to this relationship diminishes the bond between retailer and customer. Even when the third party is an effective partner, they get some of the emotional credit for serving the customer's need. Because of this, I have always advised retailers to be very careful when allowing an external party to serve a core element of their value proposition.

There is an important difference between this and the ecosystem approach to serving the customer that we've supported. In the ecosystem approach, a web of partners is assembled which leverages the strengths of each partner, but the ownership of the overall experience and responsibility for fulfilling the customer's needs lies with the retailer. Whenever third parties are used, they should ideally be branded and executed under the retailer. And, while not optimal, if a retailer has a partnership with a branded external partner, the retailer should have full access and ownership rights to the customer and their shopping data.

After attempting and struggling to cast a wider net across several markets nationally, Favor had focused its service area on the same markets that HEB serves. Given that they've raised tens of millions of dollars of capital and are facing competitors who've raised hundreds of millions, such as Instacart and Postmates, and strong incumbents like Amazon Prime Now, it seems likely that a sale to HEB was seen as a reasonable outcome for the investors and the team.

This deal makes good sense from HEB's side. We know that HEB is incredibly customer focused. In making the Favor acquisition I would imagine that they envision a world where this last-mile service can be a nice compliment to their local delivery and curbside pickup services. The shopper is not becoming more store-centric. They are becoming less so. Therefore it behooves retailers to think about owning customer service beyond their own walls. This is exactly what HEB is doing here. Plus, with now also being able to deliver from smaller local retailers and restaurants, HEB actually expands their value proposition to their customers.

KC: When we did our first podcast, we interviewed Jackson Jeyanayagam, CMO of Boxed, a company that apparently is up for sale, with a number of companies expressing interest. I'm not sure we saw it coming so soon…in fact, we joked during the podcast about Boxed buying Costco. But this would seem to say something specific about the realities of start-up companies these days - that they need to get traction very quickly because capital is getting more expensive (and will get even more so as inflation occurs). They just don't have the runway they used to have. But I wonder if this also creates opportunities … because these companies in search of capital may also be open to being acquired at more reasonable numbers by traditional companies earlier in their lifespan that they might have otherwise.

TF: It is very rare that a company that is thriving, with good access to capital at increasing valuations, with plenty of market growth foreseen ahead, and little worry about competitive incursion, would allow itself to be sold to an established industry player. There is simply too much upside for investors and founders to give up. Usually when one of these companies sells, it is because capital is becoming less available and/or costlier, they are aware of some core flaw in their business model or profitability equation that may be tough to overcome or they are worried that competition from upstarts or incumbents will ultimately curb their ability to win. It doesn't have to be a doomsday scenario, but some combination of these factors usually leads these companies toward a captive acquisition. And these acquisitions generally come at a lower price than they would versus going public or being sold to a larger competitor.

This was likely the case with Favor and HEB, and for Plated when it was acquired by Albertsons Safeway. It was certainly the case with Jet when it was acquired by Walmart and it is likely the case now with Boxed. They are growing a decent business, which is reportedly the size of two or three good Wegmans stores. But I wonder how big it can really become as a standalone business. PrimePantry is a nice service, but it's not a major driver of Amazon's volume. And how hard would it be for Costco, Kroger or any of a number of large retailers to replicate the Boxed model? And all of these retailers have far more customer data from which to start.

It's not that I don't believe there is a role for boxed, parcel-delivered goods to the home. There most certainly is. But, done right, this service should be layered into a retailer's overall offering across stores, e-commerce, pickup and delivery.

KC: Finally, I'd love to hear your impressions of Amazon Go - both in terms of its expandability and the impact the whole concept of checkout-free shopping will have on shoppers and retail.

TF: I think Amazon Go is an amazing project. I call it a project because it's not completely clear to me where it can lead. It could become a format in itself. The tech can support any number of small formats and I could certainly see it expanded to larger formats. One thing that's for certain, it absolutely shatters the paradigm of the traditional check out process. It is a joy to shop there.

In its current form, Amazon Go is the ultimate "grab and go" format. Within a minute or two you're in and out of the store with a few items for near-term consumption, or the essentials for tonight's meal including protein, or maybe a boxed kit and wine. You are completely unconcerned with price, although the pricing is very good. You are in and out so effortlessly that you emotionally thank Amazon for making your life easier.

Amazon is solving one of the prickliest pain points of retail – the checkout line. As they say, they are innovating on the customer's behalf. Amazon has heard that customers don't like to wait in checkout lines. In service to them, they have spent a number of years and millions of dollars to solve their problem. While they will continue to experiment, and we don't know if the format is economically sustainable long term, we do know that Amazon is showing customers that they come first.

The Conversation will continue…

by Kevin Coupe

Yet another measure of how technology is affecting the ways in which people perform traditional tasks…

Variety reports that more than 30 percent of all the opening weekend tickets sold for Black Panther went through the Fandango ticket app - making Fandango's sales just for the weekend more than $72 million.

Black Panther, produced by Disney and Marvel, "topped Star Wars: The Last Jedi for the second-highest four-day domestic opening of all time, with $242 million at 4,020 North American locations," Variety writes.

"Our share of the opening weekend box office for Black Panther points to Fandango's comprehensive coverage and ubiquity on all online and mobile devices, as well as social media platforms, wherever fans are discovering movies and looking to buy tickets," said Fandango president Paul Yanover.

In other words, an increasingly important and relevant part of the movie ticket purchase experience. I know this - when I bought my advance tickets for Black Panther, I didn't even think about shopping anyplace other than Fandango. It is, in fact, an inconvenience when a theater I want to go to doesn't offer Fandango as an option; I sometimes will choose another theater that does.

It is a lesson and an Eye-Opener for anyone who is in the business of pleasing consumers.

The New York Post reports on speculation in the investment community that Marc Lore, who is running Walmart's US e-commerce business, could be looking for an exit from the company.

Lore launched Jet as an alternative to both Walmart and Amazon, then sold the company to Walmart for $3.3 billion. (It was his second time around for Lore. He also created diapers.com and sold it to Amazon.) Lore then was handed the keys to Walmart's US e-commerce business by Walmart CEO Doug McMillon.

But yesterday, after Walmart acknowledged both a slowdown in online sales and its e-commerce investments putting pressure on margins, the company said it would "rein in subsidies of Jet's growth."

MarketWatch writes that Walmart CEO Doug McMillion said in his remarks yesterday "that the company will be investing more in Walmart.com nationally and reducing its investment in Jet 'except in certain urban markets'."

The Post writes that Lore "was noticeably absent from Walmart's discussion of its digital slowdown on a Tuesday conference call." And, the paper adds, Lore "isn't necessarily seen as a good fit for Walmart's corporate culture."

Two other notes from the Post story:

• "Last month, Jet president Liza Landsman announced she would leave after just 18 months at the helm to join a venture capital firm, New Enterprise Associates."

• "Lore's compensation package from Walmart provides incentives over the next five years for him to stay on, but he has already earned more than 16 percent of the 3.5 million shares he will be awarded over the five-year period."

KC's View: First of all, I think that the speculating analysts and the Post may be getting ahead of themselves. Just because Walmart is reining in Jet and putting more resources into its own website, that doesn't mean they're reducing its emphasis on e-commerce nor that Lore is leaving.

There's no question that Lore can afford to leave Walmart. The better question is, can Walmart afford to let Lore leave?

I've never been optimistic about the possibility that Lore would be at Walmart for very long, but I do think he brings the kind of entrepreneurial mentality and energy that Walmart should treasure, not marginalize.

I tend to fall into the camp that thinks Jet is the best thing that ever has happened to Walmart, because it is forcing the company to rethink long-held beliefs and assumptions about retail. That doesn't mean that every quarter is going to be smooth and show the kind of growth that analysts want. They're going to try different things, only some of which will work, and some of which will take time to gel. But the best thing that Walmart can do is get out of the "we've always done it that way" business. The challenge, of course, is that it has to feed a variety of monsters because of its legacy business, which is a challenge that Amazon does not have.

The Wall Street Journal writes that newly passed tax cuts, "with an assist from a tight job market," are likely "to make the less-well heeled feel more flush. That should support middle class spending, benefiting many retailers and other consumer-facing businesses. It could also upend a longstanding trend in retailing where companies serving the lower and upper rungs of income performed well and those that traditionally served the middle class struggled."

The story goes on:

"The extra money in the pockets of lower-income consumers, in particular, could alter the retail landscape. Stores such as Dollar General could get less of their business as shoppers make more big shopping trips to stores like Walmart . Further up the income rung, middle-class consumers will spend more, but that doesn't mean they will spend it indiscriminately. Companies seen as offering good value on the dollar—Walmart, again, as well as Amazon.com and Costco Wholesale —will get much of their business.

"On the other hand, stores that have struggled to compete on price, such as department stores, might not get as much of a sales boost while still facing higher labor costs. As with so much else, it will be a case of haves and have nots."

KC's View: In other words, nobody is going to start shopping at Sears or Kmart because they have more money in their pockets.

Fortune has a story about how Campbell Soup's continuing dispute with Walmart about how to best promote its canned soups - the retailer has been "ramping up its own brands while reducing inventory of name brand items in its stores" - had a negative impact on its overall sales, resulting in a Q2 drop in net sales of two percent.

Campbell CEO Denise Morrison did not identify Walmart in her name, but did say in a statement that a disagreement with "this customer" was in the process of being resolved, and that the next quarter should bring better news.

The Fortune story notes that "Campbell has been looking to offset such soup declines that have going on for years (and fell 7% in the last quarter) with new product innovations, including plant-protein milk and a bigger push of its Garden Fresh Gourmet products. Campbell caught a break from its Pepperidge Farm Snacks business but many newer initiatives bombed."

KC's View: It is an interesting challenge for CPG companies. Smart retailers are looking for ways to differentiate themselves, and that generally means offering products and services that other retailer don't. That can be a problem for CPG companies that traditionally have dined out on being on every grocery store shelf; that sort of ubiquity, long an advantage, these days may be less so.

I'm not predicting the end of major CPG brands or anything like that. But it will create ongoing challenges.

CNBC reports that "Amazon has quietly launched an exclusive line of over-the-counter health products in a possible challenge to pharmacy retail chains that could spark a price war and put pressure on store-brand profit margins."

The products are being made by private-label manufacturer Perrigo, and sold under the Basic Care label, with "60 products ranging from ibuprofen to hair regrowth treatment." The story notes that "Amazon already sells branded OTC medications such as Advil, Mucinex and Nicorette, as well as options from Perrigo's generic GoodSense brand. These products are all subject to the fluctuating prices from competitors. But its exclusive brand would not be."

The move is seen as yet another indicator of Amazon's increasing fascination with the health care business as an industry ripe for disruption.

KC's View: Which explains, from another angle, the story above, in which a major CPG company faces issues because of as retailer looking for something other than a me-too option.

Corporate Drumbeat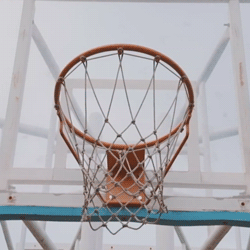 "Talent wins games, but teamwork and intelligence wins championships." -Michael Jordan

At Samuel J., we don't believe in the so-called "retail apocalypse."

"Retail self-destruction," maybe. But that only happens when companies and leaders don't adapt their stores to new competitive realities, don't create compelling customer experiences, and don't bring together exceptional talent and build extraordinary teams that can thrive and succeed even in the toughest of times.

Is this easy? Of course not. But it is achievable … especially when you have Samuel J. Associates on your team.

At Samuel J., our value never has been greater, because we understand the connection between great talent and innovative businesses. We are uniquely positioned to put together people and organizations in a way that builds expertise, cultivates leadership, and turns business challenges into business opportunities.At Samuel J, we know how to do it in a timely fashion and exceeds our clients' high expectations. And we have the winning record to prove it.

Click here to find out more.

At Samuel J. Associates, we help you find the right talent and build the right team.
Bloomberg has a piece about yesterday's announcement that Albertsons will acquire Rite Aid, creating a combined company worth roughly $24 billion. Here's the relevant passage:

"Heightened competition for M&A means companies increasingly aren't getting their top pick of acquisition targets (Albertsons even approached Sprouts Farmers Market Inc. earlier last year). But that's not stopping them from scurrying in the final days of super-low interest rates to find back-up deals with the hope that scale -- at whatever the cost or of whatever type -- will keep Amazon from crushing them.

"It's a high risk. But there aren't a lot of appealing options out there, and Albertsons had largely exhausted them."

KC's View: I think at this particular time, every retailer is looking for a strategy, tactic, angle or insight that will give them any sort of advantage. If this is about forging some sort of new relationship between food and health and building an approach to retail that reflects it, in much the same way that CVS has been so focused on creating a health care business using retail as a foundation, then that's a good thing.

I guess my main concern about Albertsons-Rite Aid is that it may be a deal that primarily is about size. Sure, size is important, but I'm more convinced than ever lately that it can't be all about size. I need to be persuaded about how this is going to be a one plus one equals three, or four, or five. I'm not there yet.

…with brief, occasional, italicized and sometimes gratuitous commentary…

• The National Association of Convenience Stores (NACS) is out with its monthly survey, revealing that "a turbulent stock market compounded with a 9-cent increase in gas prices lowered February consumer economic optimism by 5 percentage points to 60%—the lowest consumer economic optimism reported in the past six months. The previous low (54%) was in September 2017 when Hurricane Harvey shut down one third of the country's refining capacity and gas prices surged 28 cents in a single week."

While the survey concluded that a majority of consumers are aware of increased gas prices, "one in four drivers (24%) say they will drive more over the coming month, which is up five percentage points compared to one year ago (19%, February 2017). Younger consumers ages 18 to 34 are most likely to drive more in the coming month (39%).

"Though consumers say they are likely to drive more over the coming month, they may not be spending more on typical household purchases (22% say they will spend less versus 19% of those who say they will spend more), or eating more meals outside the home (32% say they will dine out less versus 19% of those who say they will dine out more)."


• Yesterday we reported on how KFC has had to close more than half of its UK stores because of a chicken shortage. Such supply chain problems, apparently, can happen to anyone.

In New York, the Daily News reports that the bar at Broadway's Marquis Theatre last Friday night ran out of Triple Sec, which meant that it had to stop selling margaritas.

Which was sort of a big deal, because it was the first preview performance of the musical "Escape to Margaritaville," the jukebox musical based on the songs and stories of Jimmy Buffett. It was also a big deal in another way - the Nederlander Organization, which owns the Marquis and eight other Broadway theaters, said that last Friday night's bar sales were the highest on a single night in the company's 100+ year history.

We're going on March 30. I hope they stock up.

The Rev. Billy Graham, who ministered to millions of people in stadium events in which he preached the Christian evangelical gospel, and spiritually counseled presidents from Harry Truman to Richard Nixon to Bill Clinton, has passed away. He was 99.

The New York Times this morning that Graham "had dealt with a number of illnesses in his last years, including prostate cancer, hydrocephalus (a buildup of fluid in the brain) and symptoms of Parkinson's disease."

Industry Drumbeat
Just a reminder ... Jackson Jeyanayagam, CMO of Boxed, joins Tom Furphy and Kevin Coupe to talk about his company's competitive posture, unique value proposition, and focus on family-friendly values, as well as his experience as head of digital marketing at Chipotle during its food safety crisis. Plus, Tom and Kevin discuss Amazon's integration of Whole Foods, and much more, in this inaugural edition of The Innovation Conversation Podcast.

This podcast can be played below, or can be accessed and subscribed to on both iTunes and GooglePlay.


This Innovation Conversation Podcast is sponsored by ReposiTrak, and brought to you by GMDC.
Corporate Drumbeat
"Content Guy" Kevin Coupe sits down with Barry Clogan (pictured at left) - a veteran of the e-commerce wars with his share of battle scars - the 2018 National Retail Federation Big Show, to talk about how the fast evolving e-commerce segment is creating a growing chasm between retailers that "get it" and those who don't. The focus is on customer acquisition, and the importance of focusing on total customer value as opposed to sales and transactions, and the conclusion is that retailers are running out of time to make the critical moves to keep them relevant and successful.

Content Guy's Note: In the interest of full disclosure, I should note here that Barry currently is president of Retail Solutions at MyWebGrocer, but also spent five years at Tesco, where he led its online grocery rollout across eight countries. I thought his perspective would be valuable, and worth sharing with the MNB community. It was only later that MyWebGrocer stepped in and asked to sponsor it … which didn't particularly matter in terms of content, because at no point in the interview did we talk about MyWebGrocer. This is not a commercial, or even an infomercial … but I wanted to be completely transparent about it. So, enjoy…

Corporate Drumbeat
Marty Ramos, Microsoft's Chief Technology Officer for Retail, Consumer Products & Services, discusses with Tom Furphy & Kevin Coupe the "fire hose" of technology options available to retailers and how to prioritize among them. Ramos says it is all about BILL - basket size, inventory, labor and loss prevention - and making sure that technology addresses one or more of these issues. And, he talks about the retailers making the biggest, most innovative strides. Plus, Tom and Kevin talk about the challenges of the "last mile."

This podcast can be played below, or can be accessed and subscribed to on both iTunes and GooglePlay.

This Innovation Conversation Podcast is sponsored by ReposiTrak, and brought to you by GMDC.
PWS 51