Join the MNB Community.
Get a Wake Up Call each morning...
Email:
Explore the MNB Archives

From The MNB Archives
Thursday, February 22, 2018
This commentary is available as both text and video; enjoy both or either ... they are similar, but not exactly the same. To see past FaceTime commentaries, go to the MNB Channel on YouTube.

Hi, Kevin Coupe here, and this is FaceTime with the Content Guy.

I had the chance recently to be in Chicago, where I visited the new Apple Store, relocated to the banks of the Chicago River at Michigan Avenue, overlooking the River Walk and Esplanade. I know there is a lot of discussion about whether Apple has lost a bit off its fastball, but I'll tell you this - they sure know how to build gorgeous new stores. The top of this store, in fact, is designed to look like the top of a laptop. It is spectacular.

An exchange I had at the store, though, was a graphic reminder of something we talk about a lot here on MNB - the importance of having everyone in an organization not just on the same page, but conversant in the same story, understanding and able to communicate the same narrative to consumers.

I went inside the new Apple Store and went over to where one of the employees was demonstrating and answering questions about Apple's new HomePod, its entry into the smart speaker business. This fellow showed me some of the things that HomePod does, and waxed rhapsodic about its speakers and sound quality, which have gotten a lot of good reviews.

But then I asked him the money question: "I have five Alexa-powered smart devices from Amazon at home. Why would I want to replace any one of them with a HomePod?"

He looked at me and said, "I don't really have a good answer for that."

He then told me that Apple is scheduled to come out with a software update to the HomePod that will improve its functionality.

My next question: "Wait a minute. The HomePod wasn't ready in time to be sold for the holidays. Why not wait to release it until the updates were ready, rather than put it out and tell people it is going to get better?"

His response: "I don't really have a good answer for that."

Look, on the one hand, I want to give this guy credit. At least he was honest.

But in Apple's case, I suspect that this a question that it is going to be getting a lot. They can't just have an answer at headquarters in Cupertino. They have to have the answer in every one of its stores, and everybody who works there has to know what it is.

I remain an enormous Apple fan, but this one of those instances where, indeed, the company does seem to have lost a little off its fastball.

I remain curious about why I would want to replace any one of my Alexa-powered devices with a HomePod. But my daughter also informed me that I was wrong when I said we had five of them at home.

We have seven. And one in the office.

That's what is on my mind this morning and, as always, I want to hear what is on your mind.
by Kevin Coupe

Interesting piece in the New York Times about a new study conducted by the Stanford Prevention Research Center and funded by the National Institutes of Health, the Nutrition Science Initiative and other groups, in which it is concluded that counting calories and limiting portion size may not be the best way to lose weight.

According to the story, the study "found that people who cut back on added sugar, refined grains and highly processed foods while concentrating on eating plenty of vegetables and whole foods — without worrying about counting calories or limiting portion sizes — lost significant amounts of weight over the course of a year.

The strategy worked for people whether they followed diets that were mostly low in fat or mostly low in carbohydrates. And their success did not appear to be influenced by their genetics or their insulin-response to carbohydrates, a finding that casts doubt on the increasingly popular idea that different diets should be recommended to people based on their DNA makeup or on their tolerance for carbs or fat.

"The research lends strong support to the notion that diet quality, not quantity, is what helps people lose and manage their weight most easily in the long run."

Now that's what I call an Eye-Opener.

Western New York-based Tops Markets yesterday filed for bankruptcy protection.

According to the CNBC story, the company blamed "an unsustainable debt load, falling food prices and stiff competition from Amazon and other low-cost rivals." Tops also said a heavily unionized workforce added to its woes.

CNBC writes that "Tops said it expects the 169 stores it operates in upstate New York, Pennsylvania and Vermont to remain open while it restructures under Chapter 11 of the U.S. bankruptcy code in White Plains, New York." Tops says it had "$977 million of assets and $1.18 billion of liabilities as of Dec. 30, 2017, and employs more than 14,200 people."

The story notes that "management acquired Tops in 2013 from Morgan Stanley's private equity arm, which had bought the company six years earlier from the Dutch retailer now known as Koninklijke Ahold Delhaize NV. In a court filing, Tops said 'transactions undertaken by prior ownership' left it with unsustainable leverage."

CEO Frank Curci said that the company is "now undertaking a financial restructuring, through which we expect to substantially reduce our debt and achieve long-term financial flexibility. This will enable us to invest further in our stores, create an even more exceptional shopping experience for our customers and compete more effectively in today's highly competitive and evolving market."
KC's View: That's exactly what Tops has to do - figure out a way to create in its stores an exceptional, transformative, compelling experience that meets the needs and demands of the modern customer. Competition is a reality, and Tops has to define itself and its differential advantages in the marketplace.

But this can't just be talk. It has to be matched with action … real action, that tries new things, that takes big swings and lays down bunts, that takes risks and makes mistakes, but that moves steadily, progressively forward.

Or die.
Toys R Us has announced its intention to close 200 stores, on top of the already announced closure of 180 stores that was going to affect some 4,500 employees. These new closing will result in the company having roughly half the number of stores in the US that it had before declaring bankruptcy late last year.

The new closures are taking place despite the fact that the company's senior executives managed to convince a bankruptcy court judge to allow them to be paid millions of dollars in bonuses that they said would incentivize them to stay at Toys R Us.

The company said that the reason for the closures was a disappointing holiday season. It also said that a significant percentage of corporate staff also would be laid off.

The Wall Street Journal writes that "the company has also walked back from a promise to offer severance to all affected employees. According to internal documents reviewed by The Wall Street Journal, managers were recently instructed to tell hourly workers that 'there are no severance benefits being provided for the store-closing process.' In January, store managers were instructed to tell employees that the company would provide severance to all affected employees, including hourly workers, according to the documents."

KC's View: I feel awful for the thousands of people who are losing their jobs, and who now have to deal with the fact that they were lied to by the company's senior executives, who looked out for themselves but seem to have little concern for their employees, the people who were on the front lines.

I am disgusted by these senior execs. I hope that none of them ever are hired for another top job again, especially at a retailer. They cannot be trusted. They will look out for themselves before thinking about employees, consumers and even shareholders.

Look, Toys R Us had a flawed business plan that simply was not up to the radical changes in retailing and consumer behavior that have occurred over the past decade. That's not just the fault of current execs. But in the end, they showed a lack of compassion that should mark their careers forever.

The Seattle Times reports on a new study from boutique research firm MoffettNathanson saying that "fifty-seven percent of Costco members also pay for Amazon Prime, up from 13 percent in 2013."

The overlap "underscores the increasing cross-town competition between two of the world's largest retailers," the story says.

In addition, the Times writes, "For both Costco and Amazon, renewal intention was down from 2016 to 2017 for one key age group: millennials. The declines were small, and the vast majority of people 18 to 34 still told survey takers they plan to renew.

"But it was enough to catch the attention of the MoffettNathanson analysts. Costco, in particular, is under pressure to show how it is attracting younger members … The analysts offer a couple of potential explanations for the dip in millennial renewal rates: 'Maybe millennials are just less loyal than their parents when it comes to retailers, or perhaps more of them joined on a limited trial basis (i.e. Living Social promotions). It's a trend that we haven't seen in our surveys before so worth watching, especially as the stickiness of membership is such a critical attribute of the model'."

KC's View: You can count my household as one that has both a Costco and a Prime membership, though it is fair to say that Prime has eroded a lot of our Costco spending.

While I tend to be skeptical of a lot of the suggestions for potential Amazon acquisitions, I do think that buying a membership club chain would be a fascinating fit that would be a 1+1=3 kind of deal.

CNBC reports that Marc Lore, who runs Walmart's e-commerce business in the US, put to rest speculation that he may be leaving the company after CEO Doug McMillon said that it would be adjusting its approach to e-commerce after a fourth quarter that was disappointing.

"Absolutely not," he told CNBC, adding, "I feel like we are just getting started. I think we are having a ton of fun … We are making great progress on the value proposition … "If anything, trust is building more between me and Doug [McMillon] and the board, and we have a lot of work to do and a lot of things to be really excited about in the future."

Lore launched Jet as an alternative to both Walmart and Amazon, then sold the company to Walmart for $3.3 billion. Lore then was handed the keys to Walmart's US e-commerce business by Walmart CEO Doug McMillon.

But after Walmart acknowledged both a slowdown in online sales and its e-commerce investments putting pressure on margins, the company said it would "rein in subsidies of Jet's growth," leading to speculation that Lore might leave.

KC's View: I'm glad Lore is staying. He makes Walmart better, which forces everybody else to be better….or die.

Good piece in Vending Times by Paul Schlossberg (an MNB reader who sends us emails from time to time) about the Briggo Coffee Haus in Austin, Texas - which actually is a vending machine designed to offer a customized and highly satisfying coffee experience.

Good piece, and interesting technology … and you can read about it here.

Corporate Drumbeat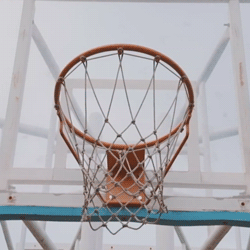 "Talent wins games, but teamwork and intelligence wins championships." -Michael Jordan

At Samuel J., we don't believe in the so-called "retail apocalypse."

"Retail self-destruction," maybe. But that only happens when companies and leaders don't adapt their stores to new competitive realities, don't create compelling customer experiences, and don't bring together exceptional talent and build extraordinary teams that can thrive and succeed even in the toughest of times.

Is this easy? Of course not. But it is achievable … especially when you have Samuel J. Associates on your team.

At Samuel J., our value never has been greater, because we understand the connection between great talent and innovative businesses. We are uniquely positioned to put together people and organizations in a way that builds expertise, cultivates leadership, and turns business challenges into business opportunities.At Samuel J, we know how to do it in a timely fashion and exceeds our clients' high expectations. And we have the winning record to prove it.

Click here to find out more.

At Samuel J. Associates, we help you find the right talent and build the right team.
• CNBC reports that "Walmart is offering its first glimpse of a redesigned Walmart.com, starting in the home department. The big-box retailer is preparing to roll out a revamped portion of its website, dedicated to home goods and furnishings. The experience will officially go live within the next few weeks, Walmart said Thursday … A new landing page on Walmart.com will feature collections of furniture that are grouped by trends and put together by in-house stylists. Shoppers will be able to choose from nine styles: modern, midcentury, traditional, glam, industrial, bohemian, farmhouse, transitional and Scandinavian. The page will also offer design tips."

According to the story, "The move takes aim at Target, which has been investing heavily in its exclusive home brands; Amazon, which has been doing more of the same; and furniture companies like Wayfair, Stanley Furniture, Ikea and La-Z-Boy."

• Maine Biz reports that "approximately 250 members of United Food and Commercial Workers Local 1445 walked off the job … at the Hannaford distribution center in South Portland in what the union is calling 'a 24-hour strike in order to secure a fair deal that improves their lives, strengthens their communities and protects future workers'."

Hannaford had called its most recent three-year contract proposal its "last, best offer."

• Nestle SA announced that Steve Presley, currently chief finance and strategic transformation officer for Nestle USA, will succeed Paul Grimwood as market head and chief executive of Nestle USA.

Grimwood will remain as non-executive chairman of Nestle USA until May 2019.

Got the following email from an MNB reader about the Albertsons-Rite Aid deal:

The Rite-Aid / Albertsons merger has a side that seems to be under-discussed – this is at long last the exit strategy for the current ownership of Albertsons.

They clearly have been looking for a way to monetize and escape this awfully long-running investment. Cerberus is not fond of long term ownership with relatively low returns, and everything they have done , moving leverage around between Supervalu to Albertsons to Safeway and now Rite Aid looks to me like a search for a way to profitably escape from the original investment, which after all was made at a different time in a different economy.

They are reportedly going to take this monster public, no doubt moving a fair amount of equity back into their pockets through the stock conversion route. Quite probably they will leave the retail conglomerate debt laden, and probably just push all the issues of integration and conversion onto a new board and new management, and run for the bank before the hard work comes due.
 
I hope for the sake of literally hundreds of thousands of workers, customers, and communities those hard tasks will be accomplished but it will take a long time and a lot of vision and a lot of the old-fashioned sweat equity that capital investment firms rarely can find a way to ignite.




Yesterday, in a story about Walmart's most recent performance, which some deemed disappointing, I commented:

It would appear that Walmart is firing on most cylinders these days … and the challenge will be to continue to innovate in coming months and years. The job will never be done.

One MNB reader responded:

"Walmart firing on most cylinders"?

And he forwarded a passage from the Wall Street Journal to back up his point:

Walmart stumbled in its fierce battle with Amazon, suffering a sharp slowdown in e-commerce sales in the fourth quarter after misjudging its online inventory for the holiday season. The company's shares fell more than 10% Tuesday—the stock's biggest one-day drop in more than two years—wiping more than $31 billion from the market capitalization of the world's largest retailer. Many other retail stocks were caught in the downdraft…

Fair point.

I'll grant you that the investor class wanted to jump out a window when it saw Walmart's numbers. But I'm disagreeing with that assessment.

Walmart is trying to make enormous changes in its business model, and it has to feed three monsters - investors, its bricks-and-mortar business, and its new digital businesses. Doing so means that there are going to rough quarters … this is a long-term play, not a short term project. I think that in general, what Walmart is doing is incredibly hard, and it is getting most things right.

Hence, my analysis.
Industry Drumbeat
Just a reminder ... Jackson Jeyanayagam, CMO of Boxed, joins Tom Furphy and Kevin Coupe to talk about his company's competitive posture, unique value proposition, and focus on family-friendly values, as well as his experience as head of digital marketing at Chipotle during its food safety crisis. Plus, Tom and Kevin discuss Amazon's integration of Whole Foods, and much more, in this inaugural edition of The Innovation Conversation Podcast.

This podcast can be played below, or can be accessed and subscribed to on both iTunes and GooglePlay.


This Innovation Conversation Podcast is sponsored by ReposiTrak, and brought to you by GMDC.
Corporate Drumbeat
"Content Guy" Kevin Coupe sits down with Barry Clogan (pictured at left) - a veteran of the e-commerce wars with his share of battle scars - the 2018 National Retail Federation Big Show, to talk about how the fast evolving e-commerce segment is creating a growing chasm between retailers that "get it" and those who don't. The focus is on customer acquisition, and the importance of focusing on total customer value as opposed to sales and transactions, and the conclusion is that retailers are running out of time to make the critical moves to keep them relevant and successful.

Content Guy's Note: In the interest of full disclosure, I should note here that Barry currently is president of Retail Solutions at MyWebGrocer, but also spent five years at Tesco, where he led its online grocery rollout across eight countries. I thought his perspective would be valuable, and worth sharing with the MNB community. It was only later that MyWebGrocer stepped in and asked to sponsor it … which didn't particularly matter in terms of content, because at no point in the interview did we talk about MyWebGrocer. This is not a commercial, or even an infomercial … but I wanted to be completely transparent about it. So, enjoy…

Corporate Drumbeat
Marty Ramos, Microsoft's Chief Technology Officer for Retail, Consumer Products & Services, discusses with Tom Furphy & Kevin Coupe the "fire hose" of technology options available to retailers and how to prioritize among them. Ramos says it is all about BILL - basket size, inventory, labor and loss prevention - and making sure that technology addresses one or more of these issues. And, he talks about the retailers making the biggest, most innovative strides. Plus, Tom and Kevin talk about the challenges of the "last mile."

This podcast can be played below, or can be accessed and subscribed to on both iTunes and GooglePlay.

This Innovation Conversation Podcast is sponsored by ReposiTrak, and brought to you by GMDC.
PWS 53