Join the MNB Community.
Get a Wake Up Call each morning...
Email:
Explore the MNB Archives

From The MNB Archives
Friday, February 23, 2018
by Kevin Coupe

In Chicago, WBBM-TV News reports on Wheeling High School in the city's northwest suburbs, where "the curriculum includes a fourth 'R' besides reading, writing, and `rithmatic."

Robotics.

The reason is simple. It is where the educators believe the jobs are going to be. It is why "Wheeling High just doubled the size of its manufacturing and engineering lab."

There's an even more targeted reason: The school "specifically cites Amazon and its massive use of robots as a reason." After all, Amazon is looking for a second headquarters city, dubbed HQ2, and Chicago has made the list of finalists. Whatever city Amazon picks will get 50,000 jobs, and Wheeling High "thinks it can help provide highly trained workers if the HQ2 lands here."

And, of course, it isn't just Amazon that is embracing robotics. And the students at Wheeling High are going to be ready.

"They can't get enough. We have to kick them out at the end of the day because they want to stay here so late," Tom Steinbach, an engineering and manufacturing teacher, tells WBBM.

That's my definition of higher education. And it is an Eye-Opener.

i>Re/code is out with a story saying that Amazon plans to build on the success of its checkout-free Amazon Go store in Seattle by opening six more locations, probably in Seattle and Los Angeles.

According to the story, sources tell Re/code that "in Los Angeles, Amazon has held serious talks with billionaire developer Rick Caruso about bringing a Go store to The Grove, his 600,000-square-foot outdoor shopping Mecca … And in Seattle, Amazon had identified at least three locations for additional Go stores as of last year."

The story notes that "if the company does open an Amazon Go store in Los Angeles, it would mark just the latest example of Amazon using that city as an early testing ground for new products and services. Los Angeles was the first city that Amazon expanded its Amazon Fresh grocery delivery service to after incubating it for more than five years in Seattle. More recently, Amazon was said to prepare a new shipping service in Los Angeles that would pit it against the big industry carriers UPS and FedEx."

Amazon is not commenting on the report.

KC's View: I must admit to being a little surprised by this report, mostly because six new versions of Amazon Go seems like a lot to accomplish in what actually is a fairly short period of time. On the other hand, it isn't the first version of the store only has been open for a month - it's only been open to the public for a month, but it actually has been up and running for a year.

I've said it here before - I think this is a big idea, potentially as important to the evolution of retail as scanning. Once you've shopped at Amazon Go, it rewires your brain and makes lines completely unacceptable.

What remains unknown - at least to folks on the outside - is to what degree Amazon thinks this concept can be rolled out to other categories (like Amazon Books), licensed to other retailers (I'm a little dubious about this), or extended to larger formats (think 365 by Whole Foods).

The only thing that disappoints me about this story is the fact that it doesn't report that there will be an Amazon Go store in Portland, Oregon, by summer … which is sort of what I was hoping. (I can dream.)

Interesting piece from the National Public Radio (NPR) Marketplace program, noting that the "US Census says people with disabilities make up at least 19 percent of the US population, so there's money here from a customer base that's underserved."

The story goes on: "For people with disabilities, getting dressed can be one of the first obstacles in the day. Recently, a number of major brands, including Target, Tommy Hilfiger and Zappos, have released adaptive clothing lines. These items, with features like magnetic closures and one-handed zippers, are growing among big brands.

"Target consulted disability nonprofits, and customers and employees, to get their adaptive lines right … Target found that while functionality is important, so is looking fashionable. That's why the company hasn't made adaptive lines, but adaptive versions of best-sellers."

KC's View: I just thought this was fascinating. I had no idea the extent to which this is a market that is underserved, and that more and more brands are identifying as having enormous potential.

There are a couple of stories this morning reflecting on the financial troubles being experienced by a pair of retailers…

• The Buffalo News has a story about how Tops Markets CEO Frank Curci "has a plan to bring Tops Markets out of bankruptcy and make the supermarket chain stronger and more competitive.

"First, convince the investors who own most of the $724 million in debt to swap it for stock. Potential savings: up to $60 million a year. Start investing in store upgrades again, reviving an improvement program that was largely scrapped last year when money got too tight … Beef up staffing at its 169 stores to improve service. Maybe even get more aggressive in advertising."

The problem, of course is that Curci had a plan four years ago, too: "Invest modestly but steadily to upgrade stores. Expand into rural markets where Tops was the only store in town. Over time, Tops' sales would rise, or so the plan went, making its interest payments more bearable. In the end, though, the plan thwarted by falling prices and stiff competition that kept sales from growing."

Curci maintains that the company's "business is strong. Our balance sheet is bad."

And so, getting the balance sheet in order is job one, with a complex series of moves necessary to deal with debt and pension liabilities.

But Burt Flickinger, managing director at New York City retail consultant Strategic Resource Group, tells the News that "Tops needs to do more than just shed debt to be successful coming out of bankruptcy. 'Tops needs a better strategic plan to take care of the customers,' he said."


• USA Today has a story about how "the odds that Toys R Us will be able to emerge from bankruptcy are growing slimmer, according to bankruptcy and restructuring experts."

The reason? Toys R Us apparently made a big gamble when it declared bankruptcy before the holidays. Normally, retailers wait until after the holidays for such a move, figuring that the all-important holiday season will provide a revenue bump that will allow them to fund a reorganization.

Toys R Us did it before, and then had a terrible holiday season. Which is why yesterday the retailer said it has more than doubled the number of stores it is closing in the US, and why, as CNBC reports, Toys R Us now is "in danger of violating the terms of its bankruptcy financing due to dismal holiday sales."

One expert puts it this way: "The Toys R Us brand has been bashed in the teeth, and it's near the kiss of death."

KC's View: I'm totally with Burt Flickinger on his assessment of Tops' issues - they have to do more than just resolve their financial issues. in this environment, they have to do what Toys R Us apparently was unable to do in the face of toughening competition, which is to foster a culture of innovation that will differentiate it from the stores down the street as well as the stores that have their packages on UPS trucks. There is no room for mediocrity, or for than anything less than an A-game, or for any level of self-delusion about how good they are.

Two stories from the New York Times that I want to recommend to you this morning.

The first is an assessment of the degree to which Amazon's Alexa system has infiltrated our lives:

"Alexa has the best shot of becoming the third great consumer computing platform of this decade — next to iOS and Android, a computing service so ubiquitous that it sets a foundation for much of the rest of what happens in tech.

"It is not a sure path, the Times writes. "Amazon could screw this up, and rivals like Google have many cards to play to curb Alexa's rise. Amazon's strategy — something like a mix between Google's plan for Android and Apple's for the iPhone — is also unusual. And there are lingering social concerns about voice assistants and … their sometimes creepy possibilities. How many people, really, are willing to let an always-on device in their house?

"Despite this, Alexa's ubiquity is a plausible enough future that it is worth seriously pondering."

Which you can do here.

The other story - think of it as a palate cleanser - notes that even with the proliferation of smart devices, "some of the most mundane devices are designed to accomplish a simple task extremely well — and in some cases they still execute those duties better than their high-tech brethren.

So let's take a moment to appreciate some of the best dumb things."

Which you can do here.

Enjoy.

• Brookshire Grocery Co. announced that it has made a deal with Southeastern Grocers to acquire eight Winn-Dixie stores in New Roads, Breaux Bridge, Franklin, New Iberia, Abbeville, Crowley, Rayne and Eunice, all in South Louisiana. The stores will become part of BGC's Super 1 Foods banner.

Terms of the deal were not disclosed.

It has been reported that debt-laden Winn-Dixie has been preparing for a bankruptcy filing.

Corporate Drumbeat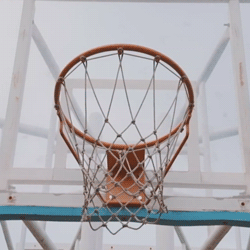 "Talent wins games, but teamwork and intelligence wins championships." -Michael Jordan

At Samuel J., we don't believe in the so-called "retail apocalypse."

"Retail self-destruction," maybe. But that only happens when companies and leaders don't adapt their stores to new competitive realities, don't create compelling customer experiences, and don't bring together exceptional talent and build extraordinary teams that can thrive and succeed even in the toughest of times.

Is this easy? Of course not. But it is achievable … especially when you have Samuel J. Associates on your team.

At Samuel J., our value never has been greater, because we understand the connection between great talent and innovative businesses. We are uniquely positioned to put together people and organizations in a way that builds expertise, cultivates leadership, and turns business challenges into business opportunities.At Samuel J, we know how to do it in a timely fashion and exceeds our clients' high expectations. And we have the winning record to prove it.

Click here to find out more.

At Samuel J. Associates, we help you find the right talent and build the right team.
• The Washington Post has a story about the shortcomings of the Commodity Supplemental Food Program, described as "a limited federal initiative for low-income seniors — and the model for the Trump administration's controversial pitch to radically transform the food stamp program."

To recap: As part of the Trump administration's new budget proposal, the government is proposing that it should cut back on the distribution of food stamps and instead deliver to needy people Blue Apron-style meal kits filled with food. What the government is calling the Department of Agriculture is calling "America's Harvest Box" would include 100 percent U.S. grown and produced food and and items like shelf-stable milk, peanut butter, canned fruits and meats, and cereal. The program is pitched as both a money-saver and as offering more nutritious food.

However, the Post writes, "the senior food-box program also has significant flaws, from the foods it supplies to the infrastructure it's built to deliver them. In CSFP, seniors have minimal or no choice in the foods they receive, which are intended as a supplement to their normal diets. There are minimal protections for people who cannot pick up their boxes. And the program is almost entirely reliant on volunteers, recruited by local nonprofit groups.

"Scaling up the senior food-box program to serve tens of millions of people from the current 630,000 would prove both costly and complicated, experts said."

Still, the Post writes, "Advocates of the senior food-box program say it offers distinct benefits. The boxes are nutritionally balanced, with strict limits for sugar, salt and fat content, disallowing, for instance, fruits canned in full-sugar syrup. According to USDA, a typical senior food box provides for a quarter of an individual's monthly calories and is far healthier than the average American diet."

KC's View: I'm with FMI and NGA on this one … I think trying to create a food box program on a national scale will end up creating an unworkable bureaucracy that eventually will have to be shut down, which will only hurt food stamp recipients. Is there some abuse in the program as it exists now? Of course there is. But we have a responsibility as a society to help people who need help, and even do so while offering them a little dignity in the process.

Should we create more limits in the food stamp program so that they can be used mostly for healthier foods? Sure, I'm okay with that. But a national food box program strikes me as a really bad idea created by people who have no experience with food stamps or food boxes.

Regarding the Tops bankruptcy filing, one MNB reader wrote:

The other interesting mention, and then corollary to the very small Hannaford D.C. strike, is the weight of a unionized work force on a low margin low/no growth business.  When your single largest expense (except maybe debt service) is labor and it is no longer variable, then you are done. That impact to Tops and a few other NY retailers is real. 




Responding to our story about how there is pressure on Costco to get younger members, one MNB reader wrote:

I wonder how many Millennials are still living with their parents and are using their membership instead of buying their own?!  I can speak for my own millennial still living at home riding on my (mom's) membership card!

Me, too.




I've been more optimistic about Walmart lately, despite its disappointing Q4. MNB reader Bill Kadlec agreed:

Did anyone really think that Walmart would make this transition in perfect form? Marc Lore, as you noted, is the best thing that has happened to Walmart regarding a real, proven strategy for handling an online business. So, they now learned that all the techniques they have perfected over the years for distribution to physical stores is not right for a big online business. I for one, am not shocked. It will be at least another year before they get that whole thing humming right (I'd love to be proven wrong on this). My guess is, Lore has been lobbying for distribution changes to meet that online business and the execs are now going to listen a lot more closely.

In some ways, I am hoping the stock get unfairly punished even more. Can you say "buying opportunity"?

I can. But I'm not in the stock picking business.




Regarding Albertsons' acquisition of Rite Aid, one MNB reader wrote:

Don't forget that Bob Miller did a fairly recent CEO stint with Rite-Aid. So there could be some underlying knowledge, emotion and possibly residual stock driving this deal.




Finally, MNB reader Mary Jenkin weighed in on the decision by Toys R Us to close more stores after its senior execs got themselves incentive bonuses:

This is scary, disappointing, and unethical. Sure, the executives convinced a judge to pay themselves handsomely to stay, but why did the judge not ensure the front line workers were taken care of. I can't imagine working in one of those stores now. Morale is going to be terrible. Why would anyone want to do their job well knowing they will get nothing when the time comes to close up shop? Even the employees that are truly there to serve customers will surely lose that attitude upon hearing this news.

I have 2 young kids and do shop there occasionally, but the way this has played out has led me to decide that Toys-r-us/Babies-r-us is losing my business as of today. No more trips to the toy aisle, no more baby shower gifts. One person won't affect their bottom line, but I imagine I'm not the only one who has made this decision. I have yet to see/hear if stores in Canada will start closing, but with news like this I'm sure it won't be long.

I absolutely agree with you that these executives should not ever be hired in a retail capacity again.

And unfortunately the only people losing sleep over this will be the front line workers who need to find work ASAP.

You're right. It is scary, disappointing, and unethical. But, somehow, not at all surprising. The depths of my cynicism on this issue is almost bottomless.
No movies, TV shows or books to writer about this week. (I've actually read several books over the past few weeks, but they are advance copies of books to be published in the near future. I'll be getting back to you on those soon.)

But I do want to briefly tell you about the lovely time I had last weekend when Mrs. Content Guy and I went to Chicago to see the play in which our son David is appearing, "Row After Row."

Now, I have a rooting interest here, so my enthusiastic review would be seen as suspicious. So let me pass along the note I got from an MNB reader who, having seen me promote the play here on MNB, went to see it:

In my 20 years in Chicago, I have seen lots of variability in the quality of the acting and productions in small theaters. The show last night was very good overall, but I wanted to particularly pass along how impressed I was by your son's performance. It's especially tough to bring humanity to a somewhat unlikable character, and he did just that. His performance also included a great mix of intensity and humor and tenderness.

Acting is a hard way to make a living, and there were less than 10 of us I the theater last night. Based on that – and his great performance – I just wanted to pass along my words of encouragement and praise.

I am touched. Thank you.

The other thing we did was go out to dinner with David and his girlfriend, Emily, who we had not met. First of all, Emily is a delight - funny, charming, smart and grounded. And, they picked out a great restaurant for us to go to - CH Distillery, a place where the food is wonderful and they actually make their own vodka, gin, rum, aquavit and even limoncello.

This was a fabulous place. The drinks were wonderful - I heartily recommend both the Rasputin's Eye and the Cease & Desist. The food was delicious - especially the chicken & andouille gumbo, and the gin-soaked shrimp scampi. The waiter was great, and they even have games to play at the table - we played Uno for more than an hour while enjoying another round or two of drinks.

It was one of those great weekends in which we got to take great pride in how our adult son turned out and experience him in an entirely different way.




That's it for this week. Have a great weekend, and I'll see you Monday.

Sláinte!!

Industry Drumbeat
Just a reminder ... Jackson Jeyanayagam, CMO of Boxed, joins Tom Furphy and Kevin Coupe to talk about his company's competitive posture, unique value proposition, and focus on family-friendly values, as well as his experience as head of digital marketing at Chipotle during its food safety crisis. Plus, Tom and Kevin discuss Amazon's integration of Whole Foods, and much more, in this inaugural edition of The Innovation Conversation Podcast.

This podcast can be played below, or can be accessed and subscribed to on both iTunes and GooglePlay.


This Innovation Conversation Podcast is sponsored by ReposiTrak, and brought to you by GMDC.
Corporate Drumbeat
"Content Guy" Kevin Coupe sits down with Barry Clogan (pictured at left) - a veteran of the e-commerce wars with his share of battle scars - the 2018 National Retail Federation Big Show, to talk about how the fast evolving e-commerce segment is creating a growing chasm between retailers that "get it" and those who don't. The focus is on customer acquisition, and the importance of focusing on total customer value as opposed to sales and transactions, and the conclusion is that retailers are running out of time to make the critical moves to keep them relevant and successful.

Content Guy's Note: In the interest of full disclosure, I should note here that Barry currently is president of Retail Solutions at MyWebGrocer, but also spent five years at Tesco, where he led its online grocery rollout across eight countries. I thought his perspective would be valuable, and worth sharing with the MNB community. It was only later that MyWebGrocer stepped in and asked to sponsor it … which didn't particularly matter in terms of content, because at no point in the interview did we talk about MyWebGrocer. This is not a commercial, or even an infomercial … but I wanted to be completely transparent about it. So, enjoy…

Corporate Drumbeat
Marty Ramos, Microsoft's Chief Technology Officer for Retail, Consumer Products & Services, discusses with Tom Furphy & Kevin Coupe the "fire hose" of technology options available to retailers and how to prioritize among them. Ramos says it is all about BILL - basket size, inventory, labor and loss prevention - and making sure that technology addresses one or more of these issues. And, he talks about the retailers making the biggest, most innovative strides. Plus, Tom and Kevin talk about the challenges of the "last mile."

This podcast can be played below, or can be accessed and subscribed to on both iTunes and GooglePlay.

This Innovation Conversation Podcast is sponsored by ReposiTrak, and brought to you by GMDC.
PWS 52