Join the MNB Community.
Get a Wake Up Call each morning...
Email:
Explore the MNB Archives

From The MNB Archives
Monday, February 26, 2018
by Kevin Coupe

There were a couple of Walmart-related stories over the weekend that struck me as Eye-Openers.

First, CNBC had an interview with Ralph Schlosstein, CEO of Evercore Partners, in which he says that "Walmart should have created Amazon. No reason in the world they didn't, except that no board or no CEO would take 15 years of investment that was dilutive of earnings to build that huge terminal value."

That speaks to the past. And a problem that, quite frankly, could be ascribed to a number of retailers that let the wolf (Amazon) into the house.

One of the things we talk about a lot here on MNB is how companies and senior executives are rewarded based on short-term thinking and actions; this quarter's sales and profits tend to be far more important than positioning a company for long-term future success. That is one of the things that Walmart had to deal with last week, when it revealed that it had a fourth quarter e-commerce sales that were not up to expectations, leading some to speculate about the validity of the strategy and how long the company's e-commerce chief, Marc Lore, would continue in the job.

My position remains consistent on this. I think Walmart is doing what it has to do, and that means enduring a period of time when e-commerce sales and profits will be inconsistent, but part of a critical broader effort to lay a digital foundation that will serve the company for decades. That means making mistakes and enduring some disappointments and even failures; the critical factor is learning from all of them, always moving forward.

VentureBeat, in a piece about Walmart, talks about a current problem. It suggests that "it's never been just about e-commerce versus retail. It's always been about flipping the script — starting with the customer as opposed to the product sale, and wrapping both your e-commerce and your retail channels around that customer experience." And VentureBeat argues that even now, with all its e-commerce investment, isn't doing that.

"Walmart is still essentially a product company," the story says. "It has decades of institutional experience with supply chains, transport logistics, and inventory management. It knows how to buy and sell products. That worked fine for a long time. It doesn't anymore.

"In the old product model. You built a product, put it into as many channels as possible, and hoped there were customers waiting at the end of those channels. In the new service-based model. You start with the customer, understand their wants and needs, and then wrap your service around that customer via relevant channels. No more pushing units to strangers."

The story goes on: "Walmart is a product company that still views its e-commerce efforts as a distinct channel, a separate line of business. That's not too surprising, considering the vast majority of its e-commerce business has been bought, not built: Jet.Com, Bonobos, ShoeBuy.Com, Moosejaw.Com, etc."

But the continuing challenge for Walmart - and, quite frankly, every retailer trying to tack e-commerce onto existing operations - is creating a customer-focused, long-term-oriented culture that be relevant to shoppers even while challenging traditional benchmarks and ways of doing business.

That's an Eye-Opener.

BuzzFeed News has a piece about how the three-decade career of Brian Wansink, head of Cornell University's food psychology research unit, is being called into question of what some say is the inappropriate manipulation of research data.

An excerpt:

"Over the last 14 months, critics the world over have pored through more than 50 of his old studies and compiled 'the Wansink Dossier,' a list of errors and inconsistencies that suggests he aggressively manipulated data. Cornell, after initially clearing him of misconduct, has opened an investigation. And he's had five papers retracted and 14 corrected, the latest just this month.

"Now, interviews with a former lab member and a trove of previously undisclosed emails show that, year after year, Wansink and his collaborators at the Cornell Food and Brand Lab have turned shoddy data into headline-friendly eating lessons that they could feed to the masses … Wansink's practices are part of a troubling pattern of strategic data-crunching across the entire field of social science. Even so, several independent statisticians and psychology researchers are appalled at the extent of Wansink's data manipulation."

And, the story says: "In correspondence between 2008 and 2016, the renowned Cornell scientist and his team discussed and even joked about exhaustively mining datasets for impressive-looking results. They strategized how to publish subpar studies, sometimes targeting journals with low standards. And they often framed their findings in the hopes of stirring up media coverage to, as Wansink once put it, 'go virally big time'."

Wanskink, for his part, tells BuzzFeed News, "I stand by and am immensely proud of the work done here at the Lab. The Food and Brand Lab does not use 'low-quality data', nor does it seek to publish 'subpar studies'."

You can the read the entire story here.

Full disclosure: Cornell University, where Wansink is employed, is a longtime supporter and sponsor of MNB. Plus, I teach there from time to time.

KC's View: The problem that Wansink is going to have, it seems to me, is that there seems to be a paper trail. Documents can't be cross-examined. They are what they are. And unless he can come up with a dramatically different narrative to counter the one that is being spun right now, his career could go down in flames.

Fortune reports that Starbucks is editing the assortment of products available in its stores, with a goal of eliminating as many as 200 from a standard store, or almost one-third of the merchandise.

The goal, according to the story, is "to make it easier to add or remove items as needed and not get saddled with things customers end up not liking."

Fortune goes on: "Starbucks is hardly the only chain to discover that less is often more in retail. Target is two years into an effort to shrink the the variety of sizes, flavors and even brands on store shelves, finding that key to seamlessly integrating stores and e-commerce, and crucially that customers balk at too much choice anyway. Ditto Kohl's, which is leaning more on its web site to supplement its stores where it prefers to stock less now but focus more on high volume, fast selling items even as it shrinks hundreds of its stores."

KC's View: More and more, there is little excuse for stocking products that does not drive traffic, sales, and/or profits. There simply is too much data available. Plus, Starbucks seem to be having a moment where it needs to drive out inefficiencies, and this is what you call low-hanging fruit.

The Puget Sound Business Journal has a piece about a new analysis by investment firm Sanford C. Bernstein postulating that Amazon's "budding shipping service won't be able to compete with FedEx Corp. and United Parcel Service Inc. over the long-term … unless driverless technology takes off."

According to the story, "Amazon's shipping service — 'Shipping with Amazon' (SWA) — aims to deliver packages from its merchants' warehouses directly to customers, the Wall Street Journal reported earlier this month. The Seattle-based retailer plans to eventually extend the delivery service to businesses that don't sell goods on its online marketplace by luring new customers with lower shipping rates than UPS, FedEx, and the U.S. Postal Service."

However, the Bernstein analysis says that FedEx and UPS shouldn't lose any sleep: "Traditional shippers just have too large a network to disrupt. But there may be a way for Amazon to break through. Standard and Poor's Global Ratings, sees SWA as a way for Amazon to rein in its own shipping costs by selling empty space on the trucks that it is already using to meet its own transportation needs." In addition, and perhaps more importantly, "One way Amazon could gain the upper hand is by exploiting driverless truck technology, S&P said. While UPS and FedEx have plenty of resources, their ability to shift to a driverless business model could be hobbled by union contracts and technological shifts."

KC's View: A lot of this analysis seems fair. Yes, FedEx and UPS would seem to have a commanding lead in the shipping business that would be hard for Amazon to dent. And yes, the best way for Amazon to disrupt that advantage would be through some sort of transformative insight or technology. And yes, adherence to legacy methods of doing business also can be a hindrance to traditional companies.

On the other hand, isn't this always the case?

It reminds me of the old Dan Patrick line: "He's listed as day to day, but, then again, aren't we all?"

The Winston Salem Journal has a story about how Lowes Foods, rather than cowering at all of Amazon's efforts to get into the grocery business, has "accepted Amazon as another challenger in an ever-increasing marketplace filled with non-traditional retailers selling perishable and nonperishable items."

In fact, Lowes "also has been borrowing from the Amazon playbook for several years about how it is better to be a disrupter than be disrupted," and has "searched for other national retail trends that it could weave into its hyper-local format."

"Disruption is not only coming, but it is here and it is inevitable," says Tim Lowe, president of the company. "Disruption looks for unknown, unmet needs and aims to fill them. We have chosen to disrupt ourselves and focus on making improvements, committing ourselves again to being authentically local to keep us relevant to our customers."

This has meant looking into the possibility of developing an urban format for downtown Winston-Salem … offering delivery … emphasizing local and regional products … creating a meal kit program … and developing a series of culinary initiatives that put food at the core of the company's strategic imperatives.

KC's View: This is what all smart companies have to do. Be disruptive. Embrace challenges. Keep moving forward. Find unmet needs and fill them. Repeat.

USA Today has a story about how the US Cattlemen's Association is fighting back against "companies like Impossible Foods and Beyond Meat (that) are combining plant-based ingredients and science, rather than animals, to create fake-meat burgers and other products that taste like the real thing."

The first step - a petition filed with the US Department of Agriculture (USDA) asking for an "an official definition for the term 'beef,' and more broadly, 'meat' … The cattle ranching group contends that if a product is going to be labeled 'beef,' it should come from the flesh of cattle. And that means products like veggie burgers and Tofurky won't make the cut."

However, Ethan Brown, founder and CEO of Beyond Meat, says the petition actually could be a positive: "I think it actually could help us more than it could hurt us because it starts the national dialogue around what really is meat, and if the origin of meat really matters to the consumer."

The USA Today story notes that "to be sure, this isn't the first fight over food labeling. The dairy industry, for example, has had legal battles over product names like 'butter' and 'margarine,' or 'milk' and 'soy milk' for years. Dairy farmers want to make terms like 'milk' and 'yogurt' exclusive. More than 20 years later, there's still no consensus."

KC's View: I'm not sure how this is going to play out legally, but I cannot help but feel that the cattlemen are focusing on the wrong thing. They're trying to paint the fake meat into a corner, not realizing that this is exactly what the fake meat folks already have done to them. They need to change the narrative, not change the title of the story.

• CNBC reports that "Instacart has discovered a bug in its checkout flow that affected some of its users' ability to waive service fees and some shoppers' ability to receive tips … the company says the bug was related to product updates made at the end of 2017 and fixed this week."

The company says that "payments will be issued to all shoppers who were impacted by the bug and refunds will be issued to customers who were charged service fees incorrectly." However, the story goes on, "this mistake may raise questions about whether Instacart has the technology or ability to compete with a behemoth like Amazon at this level."

Corporate Drumbeat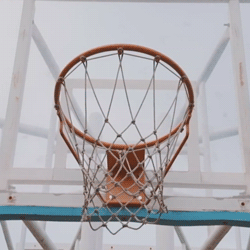 "Talent wins games, but teamwork and intelligence wins championships." -Michael Jordan

At Samuel J., we don't believe in the so-called "retail apocalypse."

"Retail self-destruction," maybe. But that only happens when companies and leaders don't adapt their stores to new competitive realities, don't create compelling customer experiences, and don't bring together exceptional talent and build extraordinary teams that can thrive and succeed even in the toughest of times.

Is this easy? Of course not. But it is achievable … especially when you have Samuel J. Associates on your team.

At Samuel J., our value never has been greater, because we understand the connection between great talent and innovative businesses. We are uniquely positioned to put together people and organizations in a way that builds expertise, cultivates leadership, and turns business challenges into business opportunities.At Samuel J, we know how to do it in a timely fashion and exceeds our clients' high expectations. And we have the winning record to prove it.

Click here to find out more.

At Samuel J. Associates, we help you find the right talent and build the right team.
• The New York Times reports that "Walmart is starting its own mattress and bedding brand that will be sold exclusively online, part of the giant retailer's effort to bolster its e-commerce business. The new line, which will include items like pillows and throws, will be sold through a separate website, AllswellHome.com, but it will not be immediately available on the company's flagship website Walmart.com or in its roughly 4,700 stores."

The story notes that the offering is aimed more affluent shoppers, and also is the first online-only brand that Walmart has developed internally; to this point, it has just been acquiring e-commerce brands such as Bonobos and Moosejaw.

KC's View: Tough to be as hip as the Casper mattress folks, as Kate McMahon wrote in her last column. But good for them deciding to try.

• Bloomberg reports that Taco Bell has passed Burger King in terms of US sales, becoming the nation's fourth largest restaurant chain.

It achieved the growth through sales last year that went up five percent, compared to Burger King sales that were up just 1.5 percent.

McDonald's, Starbucks and Subway remain in the one-two-three spots.


• Reuters reports that the Nordstrom family is in the final stages of preparing to go private. According to the story, management "met with investment banks last week and is hoping to submit an offer as early as next month once the banks get approval from their credit committees to provide the financing, the sources said. Details of the offer could not be learned."

The story goes on to note that "the Nordstrom family group, which has partnered with buyout firm Leonard Green & Partners LP, had suspended its attempt to take the company private in October because of difficulties in arranging debt financing for its bid ahead of the key holiday shopping season." However, expectations are that with what is believed to have been a strong holiday season behind it, the Nordstrom family will be in a better position to make this move.


• General Mills announced that it will acquire Blue Buffalo Pet Products for $8 billion, giving it a major foothold in the wholesome-natural pet food market. It is General Mills' first pet food acquisition in a half-century, and is seen as compensating for stagnating cereal and yogurt sales; the growing pet food market is worth a total of $30 billion.

• There are reports out of China that Wern-Yuan Tan, has been named president/CEO of Walmart's China business, succeeding Dirk Van den Berghe, who also is regional president of the company's Asia operations; he joined Walmart in 2017 to run its China hypermarket operations, after working as a McDonald's executive there. He is Walmart's fourth China president/CEO in seven years.

Content Guy's Note: Stories in this section are, in my estimation, important and relevant to business. However, they are relegated to this slot because some MNB readers have made clear that they prefer a politics-free MNB; I can't do that because sometimes the news calls out for coverage and commentary, but at least I can make it easy for folks to skip it if they so desire.

• Reuters reports that as corporate partners of the National Rifle Association (NRA) sever that relationship in the wake of the organization's response to the massacre of 17 people at Marjory Stoneman Douglas High School in Parkland, Florida, public pressure is mounting on other companies to move in the same direction.

According to the story, "The exodus of corporate names, ranging from a major insurer to car rental brands and a household moving company, occurred after the NRA launched a counter-offensive against a student-led campaign for tighter U.S. gun ownership laws.
At the same time, gun control activists are stepping up pressure on Amazon.com Inc and other online streaming platforms to drop the online video channel NRATV, featuring gun-friendly programming produced by the NRA.

"Moms Demand Action for Gun Sense in America, founded after 20 first-graders were shot and killed at a Connecticut school in 2012, sent letters to Apple Inc, AT&T Inc, Amazon, Alphabet Inc's Google and Roku Inc on Friday, asking them to drop NRATV from their platforms."

KC's View: Just another example of how politics increasingly is intruding on the conduct of business, and how business leaders are being forced to make decisions they never thought they'd have to consider. Consumers are making decisions based on just on product quality/price/convenience, but now are thinking about all sorts of other issues and factors.

Like it or not, this is reality.

From an MNB reader, regarding Albertsons' acquisition of Rite Aid:

I considered buying some RiteAid stock when it was hovering just over $2 as an alternative to visiting our local Hollywood Casino.

But now that Cerberus is planning to use a RiteAid merger as an opportunity to take Albertsons public I think I will pass.

My inner compass is telling me that this is a potential win/win for Cerberus but a potential lose/lose for the rest of us.

The fact that the market price of Rite Aid has not moved much since the announcement.seems to confirm my skepticism. There might be a pot of gold at the end of that rainbow but I am going to seek a different rainbow.




On another subject, from MNB reader Gary Mountain:

I can relate to the article comparing "mundane" devices to their electronic counter-parts.  My wife gave me a Fitbit Ionic for Christmas, but I still like my Timex for telling time.

I do have to say that in the past year I have upgraded a couple of "mundane" devices in our home to "smarter" wireless devices.  First, our wireless home thermostat.  We "set back" the temperature at night while asleep and during the day while at work.  You tell it what time you get up and what time you get home.  It will look at the outside and inside temperatures and determine when is the right time to turn up the heat so that the target inside temp is as programmed - just in time.  The best use for me is for some reason my wife thinks turning the thermostat up to 85 will make the house warm up faster when she is chilly or down to 62 to make the house cool faster.  Now I can very discretely "re-adjust" those temperature extremes when needed without getting "The Look".

The other is our wireless sprinkler control.  I can remotely adjust watering schedules, turn on/turn off, all without having to wander to the darkest corner of our garage.  The best feature is that the control will check the weather in the summer and decide whether it needs to run that day based on the rain forecast or actual precipitation.  No longer do I go to that dark corner of the garage and place the sprinkler control into "Pause" mode, then realize 5 days later that I forgot to "Un-Pause" the controller as I see the front lawn and flower garden shriveling and dying.

Now, if I can only get Alexa to remind me to file my taxes in time this year.  Cheers!

Just ask her to remind you. I'm pretty sure she'll remind you.




We posted an email last week from an MNB reader suggesting that union labor is a core problem for some of the companies experiencing financial issues. Another MNB reader responded:

I find the statement about union labor to be curious at best. Is there truth to it? I'm sure there must be a kernel of truth, but lets dig a bit deeper.

Doesn't private equity get a majority of the blame? They load up Tops with debt, unsustainable debt and the guy or gal stocking shelves is to blame?

I don't think that these problems are mutually exclusive. I've long advocated here for a more constructive relationship between unions and companies that is honest about new economic realities and that does not focus on past wars and benchmarks for success. Both sides have to give.

But I also think there clearly are problems when private equity groups load companies up with debt. The PE folks do just fine with big fees, but the companies themselves are unsustainable.




We had a piece last week about how some companies are developing products and services that cater to disabled customers.

One MNB reader wrote:

I have a 12 year old son with Down Syndrome who has yet to master tying his shoes.  It is hard to find shoes with Velcro for someone his age as they are usually geared toward toddlers or not very stylish.  A few years ago I found elastic shoe laces, tie them once and they stay tied, letting the wearer just slip them on.  I guess they are popular for runners.  Now he can wear the "cool" shoes and not worry about having to tie them.  It's the little things that become big issues for people with disabilities and I'm happy to hear retailers are addressing this!

From another reader:

I read your article on adaptive clothing with interest, made so because my spouse is disabled. This market is underserved, some might say it is not served at all. I was unaware of the initiatives by Target, Tommy Hilfiger and Zappos. I checked out their websites, and the adaptive features they offer would be helpful to some. It's a good start.

And, from MNB reader Glenn Cantor:

Although short, your article on disabled consumers is of particular interest because we have a 26-year-old son with autism.  We take him shopping for his clothing, to local supermarkets for food requests, and to restaurants.  He has very particular desires and when he is in a retail store or restaurant, he knows exactly what he wants.  He has his favorites.  Naturally, they earn our business.  It is amazing to see how wonderfully our son is treated at many of the places where we take him.   Ultimately, people with special needs consume as much goods and services as everyone else and they, too, make selections based on past shopping experiences.




And finally, from MNB reader Nancy Zeidenberg, regarding my review of "Longmire" on Netflix:

Thanks for suggesting the show.  I downloaded some episodes and started watching on a flight between DFW and Phoenix as a needed distraction and was instantly enamored.  You are quite right that Longmire and Jesse Stone are "literary cousins."

Robert Taylor is perfect as Longmire and as you noted, the supporting cast is outstanding.  I've also been delighted to see so many actors (Tom Wopat, Gerald McRaney, and Charles S Dutton to name three) who themselves had achieved TV glory, guest starring in episodes.  Besides seeing the detective work of each episode (I'm only on Season 2 and already sad that there are a finite amount of episodes), I look forward to learning about Native American culture and customs that is shared with viewers.  It gives me a finer appreciation for the world we live in.

Thanks again, and keep the suggestions coming.

I promise. These emails make me as happy as any I receive.
Industry Drumbeat
Just a reminder ... Jackson Jeyanayagam, CMO of Boxed, joins Tom Furphy and Kevin Coupe to talk about his company's competitive posture, unique value proposition, and focus on family-friendly values, as well as his experience as head of digital marketing at Chipotle during its food safety crisis. Plus, Tom and Kevin discuss Amazon's integration of Whole Foods, and much more, in this inaugural edition of The Innovation Conversation Podcast.

This podcast can be played below, or can be accessed and subscribed to on both iTunes and GooglePlay.


This Innovation Conversation Podcast is sponsored by ReposiTrak, and brought to you by GMDC.
Corporate Drumbeat
"Content Guy" Kevin Coupe sits down with Barry Clogan (pictured at left) - a veteran of the e-commerce wars with his share of battle scars - the 2018 National Retail Federation Big Show, to talk about how the fast evolving e-commerce segment is creating a growing chasm between retailers that "get it" and those who don't. The focus is on customer acquisition, and the importance of focusing on total customer value as opposed to sales and transactions, and the conclusion is that retailers are running out of time to make the critical moves to keep them relevant and successful.

Content Guy's Note: In the interest of full disclosure, I should note here that Barry currently is president of Retail Solutions at MyWebGrocer, but also spent five years at Tesco, where he led its online grocery rollout across eight countries. I thought his perspective would be valuable, and worth sharing with the MNB community. It was only later that MyWebGrocer stepped in and asked to sponsor it … which didn't particularly matter in terms of content, because at no point in the interview did we talk about MyWebGrocer. This is not a commercial, or even an infomercial … but I wanted to be completely transparent about it. So, enjoy…

Corporate Drumbeat
Marty Ramos, Microsoft's Chief Technology Officer for Retail, Consumer Products & Services, discusses with Tom Furphy & Kevin Coupe the "fire hose" of technology options available to retailers and how to prioritize among them. Ramos says it is all about BILL - basket size, inventory, labor and loss prevention - and making sure that technology addresses one or more of these issues. And, he talks about the retailers making the biggest, most innovative strides. Plus, Tom and Kevin talk about the challenges of the "last mile."

This podcast can be played below, or can be accessed and subscribed to on both iTunes and GooglePlay.

This Innovation Conversation Podcast is sponsored by ReposiTrak, and brought to you by GMDC.
PWS 53