Join the MNB Community.
Get a Wake Up Call each morning...
Email:
Explore the MNB Archives

From The MNB Archives
Tuesday, February 27, 2018
by Michael Sansolo

When I attended retired General Michael Hayden's presentation at the recent National Grocers Association (NGA) convention, I expected to hear some insights about his past work on national security. And I did.

What I didn't expect was a perfect example of how business leaders need to push out of the box to confront today's challenges.

But I got that, too.

I was fortunate to get a copy of Hayden's book, "Playing to the Edge," and that's where I found this amazing insight. It came in what must have been a painful passage to write, about the mistakes the intelligence community made in identifying Iraq as the holder of weapons of mass destruction. As Hayden admits in the book, it was a gigantic mistake leading to a false premise for the Iraq invasion.

Forget your politics for a second or your feelings about that war and consider his words about how the decision was made. Hayden likened it to another historical error - from the battle of Antietam during the Civil War. In that case, as with the WMD report, the mistakes weren't due to wickedness or dishonesty. Rather they came about from people holding similar opinions not questioning each other enough.

Hayden wrote: "When the intelligence is making a policy maker too happy, he ought to challenge it and when he doesn't, the intelligence briefer needs to launch a red team against his own conclusions to see if they can stand their ground."

In other words, it's incredibly important to seek out those with contradictory opinions to challenge decision makers to consider the possibility that they are wrong. This is a message we've talked about often here on MNB and it's more important than ever.

Consider how many times I've written about the work I recently did with the Coca-Cola Retailing Research Council on surviving the new challenges of the marketplace. That work comes with a diagnostic - in essence, a series of questions for retailers to ask themselves about numerous emerging aspects of the business.

One of the suggestions I give groups using the study is to solicit diverse opinions about those questions. For example, a group of 55-year-old executives might have a common viewpoint on how well their company is approaching digital engagement. They could be right, but inviting in some 20-something associates to discuss the same question might produce wildly different opinions. And that's a very good thing.

Sure it will make for a messier discussion, but that's a good mess. It might lead to a better understanding of issues that in turn leads to a better solution, better use of resources and better results.

As Hayden's example makes clear, dissenting voices are more than important. They are essential. But in many cases they need to be cultivated, especially if it requires getting associates to challenge their superiors in an organization.

An echo chamber may make you feel better about your own knowledge (and we are all guilty of that) but it might not make you smarter. Dissenters can do that.

Michael Sansolo can be reached via email at msansolo@morningnewsbeat.com . His book, "THE BIG PICTURE: Essential Business Lessons From The Movies," co-authored with Kevin Coupe, is available on Amazon by clicking here. And, his book "Business Rules!" is available from Amazon by clicking here.

by Kevin Coupe

CNBC has a story about how home improvement retailer Lowe's has a new plan designed "to tackle a growing skills gap in its job pool as the tightening U.S. labor market makes finding experienced workers more difficult … Lowe's has forecast the U.S. will endure a skills gap of more than a half million construction-related jobs by 2026."

The new workforce development program, the story says, "will offer employees financial assistance to pursue certification for a specific trade skill, such as carpentry, heating and air conditioning, electrical, plumbing and appliance repair. Eligible employees will receive up to $2,500 to complete their education via a partnership with Guild Education."

The program begins rolling out this week in Charlotte, North Carolina; Denver; Pittsburgh and Richmond, Virginia, with the goal to roll it out "to qualified part- and full-time employees nationwide by the end of the year."

I like this idea a lot, and think that more retailers ought to consider the possibility that they should be offering employees an advanced education in whatever category they happen to be in.

Can you imagine how it would change the culture of a supermarket, for example, if a company offered cooking lessons to employees? These front line workers might stop seeing products as packages and prices, and instead see the building blocks of meals and nutrition. They'd see customers not as the enemy, but as fellow travelers on the road to feeding their families in effective and efficient ways.

And it could lead to meaningful connections between shoppers and shopkeepers (to use an old fashioned word), which then could lead to higher sales and profits.

Could be an Eye-Opener.

The Wall Street Journal reports that big CPG brands see Amazon's Alexa voice-activated smart speakers as a threat to their businesses - because these systems "often steer shoppers to a single product, usually selected by an algorithm with no input from the sellers. That isn't a big problem now, as voice searches account for a sliver of purchases. But it could be."

The story notes that "when shopping for items without specifying a brand, Alexa is more likely to recommend an Amazon's Choice product before it suggests top search results." For CPG manufacturers, this is yet another headache: "Already grappling with upstart rivals, changing consumer tastes and the rise of e-commerce, personal-care and packaged-foods makers have yet to figure out how to leverage the technology."

KC's View: The argument here for a long time has been that everything Amazon does, including the Alexa-powered devices, is aimed ultimately at making it easier for people to simply replenish their larders by going to Amazon. This has enormous impact both for rival retailers and vendors, because it gives Amazon enormous influence over shopper decision-making … all of which has been granted it by a willing, compliant and even enthusiastic consumer responding to the systems' efficiency and effectiveness.

Yup. I'd say that brands and rival retailers should be worried. But they have to get beyond worry and start finding alternatives. Like creating their own Alexa-friendly apps. Like developing their own versions of Subscribe-and-Save.

Denial isn't an option.

In the UK, the Daily Mail reports, Starbucks is testing in 35 stores a program that is charging customers 5 pence for the single use paper cups in which they are getting their already-expensive lattes and cappuccinos.

The ecology-themed initiative also is tracking consumer response to the program, and is donating the proceeds to local environmental charities.

According to the story, "It comes as Starbucks-commissioned research found that 48% of people surveyed said they would carry a reusable cup which would help save money and reduce waste."

KC's View: Starbucks certainly is a lot smarter about this stuff that I am, if if it had been me, I would've done it in a lot more than 35 stores, and tied it specifically to Earth Day observations. Hard to get a reading on the customer reaction when they can just go to another Starbucks and not pay the fee.

It is interesting to note that Starbucks points out that it has long offered a small discount to people who bring their own cups, but that less than two percent of customers take advantage of the offer. This is another way to come at the issue.

As a frequent Starbucks customer, I don't have a problem with this. Another nickel isn't going to kill me, and the environmental cause is a good one.

Then again, maybe I'm just thinking about this because of a story I read this morning in the Washington Post, which starts this way:

"The sun won't rise at the North Pole until March 20, and it's normally close to the coldest time of year, but an extraordinary and possibly historic thaw swelled over the tip of the planet this weekend. Analyses show that the temperature warmed to the melting point as an enormous storm pumped an intense pulse of heat through the Greenland Sea."

And, it continues: "Such extreme warm intrusions in the Arctic, once rare, are becoming more routine, research has shown. A study published last July found that since 1980, these events are becoming more frequent, longer-lasting and more intense." One expert points out that it "happened in four years between 1980-2010, but has now occurred in four out of the last five winters."

The story doesn't get any more reassuring from there. (It is scary, but totally worth reading.)

I know the environmental issue is a different one than that being dealt with by the Starbucks program. But it is a reminder that the room for error may be decreasing, and that ignorance is neither a defense nor an excuse.

Simplemost reports that Target has created a subscription program around its popular Cat & Jack kids' clothing line.

According to the story, the Cat & Jack Baby Outfit Subscription Box service "should make parents' lives a little easier by curating stylish looks for your baby and then sending them right to your door … Signing up for the subscription service is simple: All you have to do is select your child's sex and size (they offer newborn up to 18 months), pay and wait for the goodies to arrive at your doorstep."

The story says that "each box costs $40, but you'll save 5 percent if you sign up for a yearly subscription. An added perk of a subscription is that Target will send you the next size up every time a box ships, so the clothes will fit as your baby grows (although, you can also adjust the sizing coming in your box online at any time)."

KC's View: Subscriptions can be a powerful tool for retailers, as I noted above in my comments about the threats that Alexa-powered systems are to both rival retailers and suppliers. This is just one example … and every retailers should be doing something - anything, at this point, quite frankly - to figure out how to play in this game.

The Washington Post has a story about the raging speculation about where Amazon's second headquarters campus - dubbed HQ2 - may be built in North America.

Amazon isn't commenting, except to say that no decisions have been made, and the Post writes that "in the vacuum, the tiniest shreds of information related to the HQ2 search are being examined with a level of scrutiny normally reserved for the Zapruder film or Bryce Harper's coming free agency.

"The Amazon search is a serious matter. The chosen city could reap 50,000 jobs and $5 billion in investments from the company, Amazon says. Taxpayers may be asked to foot billions of dollars of subsidies to win the deal. Housing markets and traffic patterns may be significantly affected by the company's decision."

Among the most-discussed places on the list of finalists…

• Austin, Texas … because that's where Whole Foods is based and because the city's name was dropped in Amazon's Super Bowl commercial.

• Montgomery County, Maryland … because one of the executives working on the project is Holly Sullivan, who apparently used to be president of the now-defunct Montgomery Business Development Corp.

• Northern Virginia … because, as the Post writes, a website called ARLnow.com recently discovered "by looking through its online readership data that it had received thousands of clicks from an Amazon.com domain on an article titled, 'County Wins Top Environmental Award From U.S. Green Building Council'."

• Boston … because it "has wonderful colleges, a lower cost of living than New York and Amazon already purchased a local robot-maker there." Plus, that's where Amazon executives want to go.

• Los Angeles … because "its code name for the headquarters is 'project Golden'." (The problem with this theory is that Amazon said that "Golden" isn't a code name, but rather the last name of the mail clerk to whom the submissions were to be addressed.)

KC's View: Or, none of these places.

I've been on the Boston-or-Austin bandwagon for awhile now, so I'm going to stick with those bets. I continue to believe that whatever city Amazon chooses, it is most likely to be in a blue state - or at least a blue-trending community - most likely to be appealing to the kind of ethnically diverse and culturally liberal workers that Amazon wants and needs to attract.

One other thing. As much as I've believed that it will be either Boston or Austin, I would not count out Toronto, the only non-US city on the finalist list. I just have this nagging feeling…

Corporate Drumbeat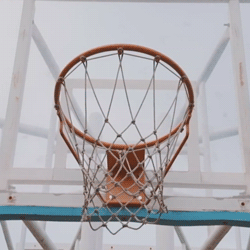 "Talent wins games, but teamwork and intelligence wins championships." -Michael Jordan

At Samuel J., we don't believe in the so-called "retail apocalypse."

"Retail self-destruction," maybe. But that only happens when companies and leaders don't adapt their stores to new competitive realities, don't create compelling customer experiences, and don't bring together exceptional talent and build extraordinary teams that can thrive and succeed even in the toughest of times.

Is this easy? Of course not. But it is achievable … especially when you have Samuel J. Associates on your team.

At Samuel J., our value never has been greater, because we understand the connection between great talent and innovative businesses. We are uniquely positioned to put together people and organizations in a way that builds expertise, cultivates leadership, and turns business challenges into business opportunities.At Samuel J, we know how to do it in a timely fashion and exceeds our clients' high expectations. And we have the winning record to prove it.

Click here to find out more.

At Samuel J. Associates, we help you find the right talent and build the right team.
Walmart-owned Sam's Club said yesterday that it will begin testing home delivery through Instacart. According to a Reuters story, "Sam's Club said the service will be available to shoppers in Austin and Dallas-Forth Worth in Texas, and St. Louis, who can place orders for everything from fresh produce to small appliances without a membership … The delivery offer is also part of a strategic shift by Sam's new chief executive, John Furner, as he attempts to turn around a business that has underperformed parent company Walmart and rivals like Costco Wholesale Corp. Sam's recently consolidated its membership structure, shut about a tenth of its stores and laid off more than 10,000 workers."

KC's View: The CNBC story about this move suggests that "the new partnership raises questions about the future of Walmart's grocery delivery business and whether it might one day partner with Instacart at large."

Partner? Hell, I think it is a better shot that Walmart just buys Instacart. Wouldn't be surprised at all if initial inquiries already have been made.

…with brief, occasional, italicized and sometimes gratuitous commentary…

• The Watertown Daily Times reports that Price Chopper supermarkets is teaming up with Carthage Area Hospital to offer store tours that help participants "identify which foods pack the best nutritional punch, select healthy snacks, eat healthy on a budget, and plan for quick, healthy meals."

I know this isn't entirely unique, but I had to mention it because the name of the Carthage Area Hospital nutritionist who is leading the tours is Susan K. Ray. This is what you call good karma for Price Chopper, since a number of years ago it gave a woman named Rachael Ray - who appears to be unrelated to Susan - one of her first jobs doing in-store cooking demos. I just love the poetry of it all.


• Bloomberg reports that Anheuser-Busch InBev is going after the organic shopper by introducing "Michelob Ultra Pure Gold that's made with organic grains and approved by the Sustainable Forestry Initiative. The idea is to capitalize on the popularity of organic food and beverages -- and win over people who might turn up their noses at big beer brands."

• Supervalu announced that Rob Woseth, the Company's interim CFO, has been promoted to the position of Executive Vice President and Chief Financial Officer.


• Dollar store retailer 99 Cents Only has named Jack Sinclair, the company's chief merchandising and marketing officer, as its new CEO. Before joining 99 Cents Only, Sinclair ran Walmart's U.S. grocery business.

MNB took note yesterday of a Fortune report that Starbucks is editing the assortment of products available in its stores, with a goal of eliminating as many as 200 from a standard store, or almost one-third of the merchandise."

I commented, in part:

More and more, there is little excuse for stocking products that does not drive traffic, sales, and/or profits. There simply is too much data available. Plus, Starbucks seem to be having a moment where it needs to drive out inefficiencies, and this is what you call low-hanging fruit.

MNB reader Monte Stowell wrote:

Starbucks is doing the right thing by their reducing the number of SKUs they carry. SKU proliferation in most retail channels is an issue that all major grocery and drug channels should address. FYI, I refer to one category that I find that could be trimmed. That is the toothpaste category. Many years ago, the toothpaste category had about 20 or so SKUs with 4 or 5 brands. Today, you look at the toothpaste category and you will find 7-8 brands and about 90-100 SKUs. Colgate and Crest are the two brands that have all kinds of descriptions on their SKUs. If you turn the tubes over and read the ingredients, there is very little difference in the order of ingredients, but they make the consumer believe that one SKU is better than the other. They all have fluoride, and they will all help to clean our teeth and prevent decay.

I would suggest that retailers look at all categories, and you would find the same issue as it relates to ingredients and package sizes. Add all these duplicate SKUs up and look at all the costs to order incurred in the supply chain process, the costs are absurd. It is much better for the retailer to make money on the sell rather on the buy.

Another MNB reader wrote:

They are starting to find out that $4 cups of coffee, no decaf, and slow lines, are now starting to annoy people, who can get just as good coffee from McDonalds, DD, local shops, everyday all day!! Another Company not understanding they need everyone to support a business, not just a chosen few!

Let me take issue with a couple of these observations.

First, your comment on slow lines. You are ignoring the fact that Starbucks' mobile ordering system has eliminated a lot of lines. But you're also ignoring the fact that if the lines are long, it isn't because people have stopped going to Starbucks.

Second, my experience with McDonald's coffee has not been good.

But mostly, I would argue with your comment that Starbucks is just another company "not understanding they need everyone to support a business, not just a chosen few." While Starbucks hardly is a niche business, it doesn't need everyone. Starbucks has long been very specific about its goal to democratize the better coffee experience, but it never has been the kind of price play that would seek to attract everyone. Now, that leaves it vulnerable during downturns; I've long argued that its moves upscale will create problems for the company when the next recession comes, as it inevitably and eventually will.

But I think you make the mistake of assuming that because you don't like Starbucks or are offended by it, the business model must not make sense. There are a lot of places where I would never eat or drink, but I try not to conflate that with being a legitimate and sustainable business.

Then again, maybe I just think that because I am one of the chosen few.
Industry Drumbeat
Just a reminder ... Jackson Jeyanayagam, CMO of Boxed, joins Tom Furphy and Kevin Coupe to talk about his company's competitive posture, unique value proposition, and focus on family-friendly values, as well as his experience as head of digital marketing at Chipotle during its food safety crisis. Plus, Tom and Kevin discuss Amazon's integration of Whole Foods, and much more, in this inaugural edition of The Innovation Conversation Podcast.

This podcast can be played below, or can be accessed and subscribed to on both iTunes and GooglePlay.


This Innovation Conversation Podcast is sponsored by ReposiTrak, and brought to you by GMDC.
Corporate Drumbeat
"Content Guy" Kevin Coupe sits down with Barry Clogan (pictured at left) - a veteran of the e-commerce wars with his share of battle scars - the 2018 National Retail Federation Big Show, to talk about how the fast evolving e-commerce segment is creating a growing chasm between retailers that "get it" and those who don't. The focus is on customer acquisition, and the importance of focusing on total customer value as opposed to sales and transactions, and the conclusion is that retailers are running out of time to make the critical moves to keep them relevant and successful.

Content Guy's Note: In the interest of full disclosure, I should note here that Barry currently is president of Retail Solutions at MyWebGrocer, but also spent five years at Tesco, where he led its online grocery rollout across eight countries. I thought his perspective would be valuable, and worth sharing with the MNB community. It was only later that MyWebGrocer stepped in and asked to sponsor it … which didn't particularly matter in terms of content, because at no point in the interview did we talk about MyWebGrocer. This is not a commercial, or even an infomercial … but I wanted to be completely transparent about it. So, enjoy…

Corporate Drumbeat
Marty Ramos, Microsoft's Chief Technology Officer for Retail, Consumer Products & Services, discusses with Tom Furphy & Kevin Coupe the "fire hose" of technology options available to retailers and how to prioritize among them. Ramos says it is all about BILL - basket size, inventory, labor and loss prevention - and making sure that technology addresses one or more of these issues. And, he talks about the retailers making the biggest, most innovative strides. Plus, Tom and Kevin talk about the challenges of the "last mile."

This podcast can be played below, or can be accessed and subscribed to on both iTunes and GooglePlay.

This Innovation Conversation Podcast is sponsored by ReposiTrak, and brought to you by GMDC.
PWS 52