Join the MNB Community.
Get a Wake Up Call each morning...
Email:
Explore the MNB Archives

From The MNB Archives
Wednesday, February 28, 2018
by Kate McMahon

I never thought I would have anything in common with Kylie Jenner, the 20-year-old social media supernova, model, cosmetics maven and youngest celeb sibling on the reality show, "Keeping up with the Kardashians."

But it turns out we were both disillusioned when the mobile messaging service Snapchat rolled out a major "update" that made the site difficult to navigate and prompted us both to give up following our friends' photos and stories.

The only difference is I complained to my daughters, while Kylie sent out a tweet last week to her 24.5 million followers saying: "Sooo does anyone else not open Snapchat anymore? Or is it just me... ugh this is so sad."

The result? The stock price of parent company Snap Inc. plummeted six percent, wiping out $1.3 billion of the company's market value.

Kylie and I were also in good company, as the revamp has spurred 1.24 million users to sign a change.org petition asking Snapchat to reverse the "annoying" changes. (For the uninitiated, Snapchat allows friends to share "snaps" – photos or videos – that disappear after 10 seconds as well as snap stories that are posted for 24 hours.)

The Snapchat team finally responded last week, acknowledging the concerns and promising to make some changes in coming weeks – but not reverting to the basic app.

Someone once said that "nothing is so painful to the human mind as a great and sudden change."  Now, a Snapchat update may not qualify as great and sudden, but such things always are in the eye of the beholder.  To people who depend on Snapchat as a form of communication, change comes hard. It reminds me of 1985, when Coca-Cola introduced New Coke, prompting a fervent consumer backlash and the return of the Coca-Cola Classic formula just three months later.

Fast forward 33 years and we are currently seeing a retooling of Diet Coke flavors. Back in the '80s, diet soft drinks and non-cola beverages were siphoning market share away from the original Coke. Today, Diet Coke is losing sales to bottled water, energy drinks and flavored seltzers such as up-and-comer LaCroix, which boasts 15 flavors from plain and lime to blackberry cucumber and cantaloupe pink grapefruit.

Last month Coca-Cola introduced four new fruit-flavored versions of Diet Coke – Feisty Cherry, Twisted Mango, Zesty Blood Orange and Ginger Lime – in an attempt to lure younger consumers to the product. The drinks also come in a taller, thinner silver can (think Red Bull).

Coke admitted it was targeting Millennials "who are now thirstier than ever for adventures and new experiences." But wisely, the beverage giant did not mess with the formula for Diet Coke, which is the go-to beverage for many in the demographic (my generation) that started drinking diet soda back in the '80s, and who found Diet Coke to be a welcome reprieve from Tab, which tasted more like metal shavings than we wanted to admit.

However, like many my age, I now limit my Diet Coke habit to one per day and drink more bottled water and flavored seltzers. I think Coke faces a major challenge maintaining its core clientele and attracting the 20-something sparkling water guzzlers who get their caffeine fix at Starbucks.

The challenge to Coke is to change things up while not changing them up too much, because going too far can generate considerable consumer opprobrium. The new flavors seem like they are an effort to replicate in packaging the experience that Coke has been offering in its Freestyle machines; it'll be interesting to see if it comes full circle, and the Freestyle machine starts offering the new flavors.

Whatever happens, the goal is to avoid the Snapchat tumult.

By the way … While I have yet to return to Snapchat, Kylie Jenner returned this past weekend with a flourish: posting a video of her newborn Stormi.

So much for having something in common.

Comments? Send me an email at kate@morningnewsbeat.com .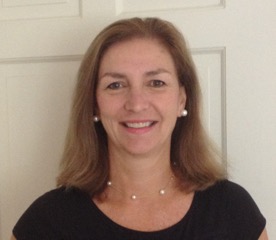 by Kevin Coupe

USA Today quotes from new research released by C&C Strategy Consultants, concluding that "purchases made through devices like Google Home and Amazon's Echo are projected to leap from $2 billion today to $40 billion by 2022, as technology improves, U.S. consumers become more comfortable, and the speakers become nearly as commonplace in homes as a flat-screen TV."

Several other passages of interest from the story:

• "Among the U.S. residents who have a smart speaker, 62% have used it to buy groceries or some other item, according to OC&C's study. And the report predicts that the percentage of  U.S. homes with a smart speaker will rise from the current 13% to 55% by 2022."

• "The Amazon Echo is used in 10% of U.S. households, followed by Google which is in 4% of U.S, homes, and Microsoft's Cortana which comes in at 2%."

• "Among shoppers who aren't currently making purchases through a smart speaker, only 45% trust that the device would recommend the best reviewed products. But among those who do shop via voice, 83% say they have confidence in the virtual assistant's suggestions - signaling that once consumers try the new way of summoning goods and services, they often like it."

Remember … it was just yesterday that we referenced a Wall Street Journal story about how big CPG brands see Amazon's Alexa voice-activated smart speakers as a threat to their businesses. Rival retailers should feel the same way - this system is all designed to make it easier for people to buy stuff and keep them out of traditional stores.

This is turning into a drowning pool for many companies not named Amazon. They better figure out how to swim.

These numbers are Eye-Openers.

E-commerce analytics firm Profitero is out with a study saying that "Walmart online grocery prices are edging closer to Amazon, with only a slim gap separating prices between the two retailers."

According to the study, which looked at pricing for 21,000 products in grocery, beauty and household supplies, there was "only a 1.8% average difference between Walmart's and Amazon's prices for grocery. Target and Jet.com were both found to be, on average, about 6% higher in grocery than Amazon."

Other conclusions:

• "Walmart is getting aggressive with price matching. The retailer matched Amazon prices on 53% of all CPG products studied, and 67% in grocery."

• "The Amazon Prime Pantry program is paying off, helping create price separation from the competition. Prices on products listed in the Prime Pantry program average about 11% less than those found at other retailers."

• "Amazon regained its price lead over Walmart in beauty compared with Profitero's October findings. Jet.com is now nipping at Amazon's heels in the beauty category with a price gap of just 1.4% between the two. Walmart beauty prices averaged about 5% more, while Target was almost 7% higher."

• "Specialty retailers continue to lose ground in the battle for price supremacy. Online beauty prices at Walgreens.com and CVS.com averaged about 30% higher than Amazon."

KC's View: Interesting that there is a disparity between some of Walmart's online prices and Jet's, especially since CEO Doug McMillon has said they are going to put more of an emphasis on Walmart's e-commerce business.

It also occurs to me that ground lost in this battle may be ground that never is regained.

The Canadian Press reports that Loblaw has signed a deal with government transportation agency Metrolinx to "launch a new service in the spring that allows commuters to order groceries online and pick them up at one of five Go Transit stations in the Greater Toronto Area the next day."

According to the story, "Groceries will come from nearby Fortinos or Loblaws stores, and will be waiting in a special delivery truck, in lockers or in an enclosed kiosk, Loblaw said.

"The service is an extension of the company's click-and-collect offering as it allows customers who travel on Go Transit a pick-up option that doesn't require them to adjust their daily commute, Loblaw said."

KC's View: Love the idea of going to another consumer touch-point … but next day? It seems to me that the program ought to be focused on having any food ordered before 3 pm available at those train stations by 5:30 pm. If people are going to act on impulse, retailers have to be prepared to give them what they want. Not make them wait.

The Seattle Times reports on the opening of Starbucks' new Reserve store, on the ground floor of its headquarters there, saying that the company anticipates that this will be just the first of a planned 1,000 locations.

Starbucks says that the new format is part of an "expansion toward a higher-end, fuller-service part of the food and beverage market," and includes its new Princi bakery concept.

While somewhat similar to its Roastery concept, which creates a so-called "theater of coffee," Starbucks' Reserve concept "hews closer to the company's concept of a 'third place' to gather and linger. With the addition of a full bar, Starbucks hopes it can finally persuade customers to linger on into the afternoon and evening, when cravings shift from caffeine to booze."

Starbucks chairman Howard Schultz says that falling rents around the country, even in prime locations, will allow the company to expand the Reserve concept to 1,000 locations. "Trust me, rents are coming down!" he wrote in a recent internal memo. "This is not going to be a cyclical change in our occupancy expenses, but a permanent lowering of the cost of our real estate."

KC's View: I think this is an interesting project conceptually, but I have two concerns.

One is the notion that real estate prices are not cyclical. Really? This surprises me - I thought pretty much everything was cyclical, but especially things like real estate prices.

The other thing is the apparent premise that the economy is only going to go up, up, up. Again, everything is cyclical. The economy has to go down at some point, and what happens with these stores if we go into another recession and suddenly people are cutting back on discretionary spending … and the Reserve concept seems entirely built on discretionary spending. This has happened before to Starbucks, in 2008, and sometimes it seems as if they did not learn that lesson.
Amazon is spending $1.1 billion to acquire Ring, which manufactures internet-connected doorbells and cameras, as it makes a move into the home security market.

The New York Times writes this morning that "Ring is best known for a doorbell with a security camera inside. The device allows homeowners to monitor visitors at their front door through an app on their phone, even if they're not at home. Amazon has made home automation a major focus because of the success of its Echo family of products, which allow users to control thermostats, surveillance cameras and other connected devices using voice commands."

Amazon was an investor in Ring, but, the Times writes, buying the company "suggests that Amazon has more ambitious plans for the product than it could achieve through a partnership."

KC's View: Y'think that one outgrowth from this will be Amazon being able to better deliver on the concept of delivering product to houses, but also into people's kitchens and pantries? It's all connected, I suspect, to being able to deliver on a value promise and even offer greater security.

Corporate Drumbeat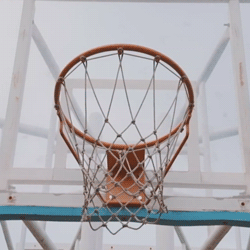 "Talent wins games, but teamwork and intelligence wins championships." -Michael Jordan

At Samuel J., we don't believe in the so-called "retail apocalypse."

"Retail self-destruction," maybe. But that only happens when companies and leaders don't adapt their stores to new competitive realities, don't create compelling customer experiences, and don't bring together exceptional talent and build extraordinary teams that can thrive and succeed even in the toughest of times.

Is this easy? Of course not. But it is achievable … especially when you have Samuel J. Associates on your team.

At Samuel J., our value never has been greater, because we understand the connection between great talent and innovative businesses. We are uniquely positioned to put together people and organizations in a way that builds expertise, cultivates leadership, and turns business challenges into business opportunities.At Samuel J, we know how to do it in a timely fashion and exceeds our clients' high expectations. And we have the winning record to prove it.

Click here to find out more.

At Samuel J. Associates, we help you find the right talent and build the right team.
Dick's Sporting Goods announced this morning that it will stop selling all assault-style rifles in its stores, and also will stop selling high-capacity magazines. In addition, the retailer said, it will not sell any gun to anyone under 21 years of age, regardless of local laws, and cited the Parkland, Florida, school shootings as having prompted the decision.

The New York Times writes that this move " is one of the strongest stances taken by corporate America in the national gun debate. It also carries symbolic weight, coming from a prominent national gunseller … Edward Stack, the 63-year-old chief executive of Dick's whose father founded the store in 1948, is deliberately steering his company directly into the storm, making clear that the company's new policy was a direct response to the Florida shooting."

Stack tells the Times that the move was inspired by the protests that have cropped up in the wake of the massacre of 17 people in Parkland, Florida. "When we saw what happened in Parkland, we were so disturbed and upset," Stack tells the paper. "We love these kids and their rallying cry, 'enough is enough.' It got to us … We're going to take a stand and step up and tell people our view and, hopefully, bring people along into the conversation."

Also disturbing and upsetting was the fact that when Dick's went through its records, it found that it had once legally sold a gun to Nikolas Cruz, who has been charged with the Parkland shooting, though it was not the style of gun used in the Parkland massacre.

"But it came to us that we could have been a part of this story,'' Stack tells the Times. "We said, 'We don't want to be a part of this any longer."

The decision was backed unanimously by the company's board of directors. It is effective today.

USA Today notes that "assault-style weapon sales ended at Dick's-branded stores" after the Sandy Hook school massacre five years ago, but that "the company was still selling them at its 35 Field & Stream locations, which specialize in hunting and outdoors products."

The gun debate has prompted a number of companies - Hertz, MetLife and Delta Airlines, for example - to sever their ties with the National Rifle Association (NRA). But such moves have proven to be controversial and even problematic in some quarters; there has been a move in Georgia to strip Delta of a tax break on jet fuel purchases that is worth $50 million a year.

KC's View: This is yet again a reminder of how many retailers are being thrust into political debates - or thrusting themselves into these discussions, feeling compelled by circumstances and/or what they feel are the values of their customers.

Dick's isn't just making the decision in a vacuum. It also has said, according to the Times, that it "is calling on elected officials to enact what it called 'common sense gun reform' by passing laws to raise the minimum age to purchase guns to 21, to ban assault-type weapons and so-called bump stocks, and to conduct broader universal background checks that include mental-health information and previous interactions with law enforcement."

I'm sure that there will be folks who will respond to this by saying that they'll never shop at Dick's again; Stack and his fellow executives have to know this. But I'm also sure that there will be folks who will go out of their way to shop at Dick's because of this decision.

Stack tells the Times that the "whole hunting business is an important part of our business, and we know there is going to be backlash on this. But we're willing to accept that." However, Stack says, "If the kids in Parkland are being brave enough to stand up and do this, we can be brave enough to stand up with them."

In a micro sense, I do think the gun debate has changed, largely because of the passion, media savvy and effective activism of young people who are not running away from this battle, and do not find the NRA to be the least bit intimidating. (Witness the marches in Washington, and in other communities, that are planned for March 24.) And in a macro sense, all businesses have to think about issues they never used to consider. They don't necessarily have to take positions - some will, some won't - but they have to be aware of the implications either way.

...with brief, occasional, italicized and sometimes gratuitous commentary...

USA Today reports that Toys R Us in the UK "has gone into insolvency administration, putting 3,200 jobs at risk." An accountant has been named to supervise "an orderly wind-down" of the business, and the company says it will "make every effort to secure a buyer for all or part of the business."

The stores will remain open until further notice.

Toys R Us business in the US currently is in bankruptcy, and management has announced the closure of hundreds of stores.

The closure of hundreds of stores, let's be clear, that occurs after senior execs cashed their incentive bonuses. Geez, these guys disgust me.

…with brief, occasional, italicized and sometimes gratuitous commentary…

• USA Today reports that Toys R Us in the UK "has gone into insolvency administration, putting 3,200 jobs at risk." An accountant has been named to supervise "an orderly wind-down" of the business, and the company says it will ""make every effort to secure a buyer for all or part of the business."

The stores will remain open until further notice.

Toys R Us business in the US currently is in bankruptcy, and management has announced the closure of hundreds of stores.

The closure of hundreds of stores, let's be clear, that occurs after senior execs cashed their incentive bonuses. Geez, these guys disgust me.

• The Global Market Development Center (GMDC) announced that Mark
Mechelse, its director of research, industry insights and communications, has been promoted to vice president, insights and communications.

MNB reader Jim Huey had a thought about Michael Sansolo's column yesterday about the importance of not working in an echo chamber:

As I was reading Michael's article on General Hayden I was reminded of the scene in Brad Pitt's movie World War Z which seems to make the same point. The movie is not Gone With the Wind, but there is a scene where Brad Pitt's character is talking to a dignitary from Israel about why they built a wall in time to keep out the zombies. The dignitary explains that when the senior leadership team all agree on something it is the responsibility of one of them to dissent and proceed as though all the others are wrong.

Yeah, but if Gone With The Wind had zombies… 

Extra credit to Jim for the business lesson from a movie.

Another MNB reader wrote:

I think Michael's observation: "55-year-old executives….should invite in…. "some 20-something associates to discuss the same question might produce wildly different opinions. And that's a very good thing" Is SPOT ON. AND, it's even beyond a good thing…..it is an imperative. So many companies have worked on Diversity & Inclusion…..but get stuck on thinking diverse representation is the goal. The goal is to LEVERAGE diversity to get to better plans and solutions, and to do that those diverse voices need to get into the planning and problem solving.




We also had an Eye-Opener yesterday about how home improvement retailer Lowe's has a new workforce development program that will offer employees financial assistance to pursue certification for a specific trade skill, such as carpentry, heating and air conditioning, electrical, plumbing and appliance repair."

My reaction:

I like this idea a lot, and think that more retailers ought to consider the possibility that they should be offering employees an advanced education in whatever category they happen to be in.

Can you imagine how it would change the culture of a supermarket, for example, if a company offered cooking lessons to employees? These front line workers might stop seeing products as packages and prices, and instead see the building blocks of meals and nutrition. They'd see customers not as the enemy, but as fellow travelers on the road to feeding their families in effective and efficient ways.

And it could lead to meaningful connections between shoppers and shopkeepers (to use an old fashioned word), which then could lead to higher sales and profits.

MNB reader Robert Wheatley responded:

You're onto something here with training

You might agree that the future of food retail will require changing the business model. And today grocery is an aisle maze, self-help zone where consumers often must navigate 50,000 square feet in order to find 5 to 8 ingredients for dinner. Frustrating.

But what if food retailers changed their model and decided they were in the culinary inspiration business, not just the boxes, cans and bags business?

What if a certain class of employee went through culinary certification training at a local chef school so they could help home cooks with their menus, preparation questions, and maybe up-sell a customer on wine pairings? Actual qualified help in the aisles??

Believe HEB's Central Market banner is doing this now in collaboration with CIA — Culinary Institute of America — and have staff in the store wearing special uniforms to flag their expertise.

In essence, what if supermarket companies fell in love with food experience? What would change in the shopping experience and Deli menu offerings?

Bob, you're playing my song.

From MNB reader Bruce Wesbury:

Our industry as well as other are suffering the same issue, it is not relegated to construction. Here is an example. Food safety and chain of custody is becoming a bigger and bigger piece of our business. For Inventory Coordinators/Managers whose sole job was to make sure that if the computer said 20 cases were to be in a particular slot all they needed to do was count 20 cases and check the box. Fast forward to 2018 and the job become much more mentally challenging. Those same 20 cases now need to not only be counted but lot codes confirmed, batch codes understood, certificate of analysis need to be filed and HAACP guidelines need to be followed from receiving to shipping. After the sale we now need to know who received each case and in the event of a recall, product needs to be brought back, counted and confirmed.
 
What I'm seeing is this job responsibility growing past a number of currently employed Inventory personnel. We needed to step up our game and move the right people into the right positions. In some instance additional training can be the fix but we are also finding that in some cases, additional training does not work.

Well, that's comforting.
 
Industry Drumbeat
Just a reminder ... Jackson Jeyanayagam, CMO of Boxed, joins Tom Furphy and Kevin Coupe to talk about his company's competitive posture, unique value proposition, and focus on family-friendly values, as well as his experience as head of digital marketing at Chipotle during its food safety crisis. Plus, Tom and Kevin discuss Amazon's integration of Whole Foods, and much more, in this inaugural edition of The Innovation Conversation Podcast.

This podcast can be played below, or can be accessed and subscribed to on both iTunes and GooglePlay.


This Innovation Conversation Podcast is sponsored by ReposiTrak, and brought to you by GMDC.
Corporate Drumbeat
"Content Guy" Kevin Coupe sits down with Barry Clogan (pictured at left) - a veteran of the e-commerce wars with his share of battle scars - the 2018 National Retail Federation Big Show, to talk about how the fast evolving e-commerce segment is creating a growing chasm between retailers that "get it" and those who don't. The focus is on customer acquisition, and the importance of focusing on total customer value as opposed to sales and transactions, and the conclusion is that retailers are running out of time to make the critical moves to keep them relevant and successful.

Content Guy's Note: In the interest of full disclosure, I should note here that Barry currently is president of Retail Solutions at MyWebGrocer, but also spent five years at Tesco, where he led its online grocery rollout across eight countries. I thought his perspective would be valuable, and worth sharing with the MNB community. It was only later that MyWebGrocer stepped in and asked to sponsor it … which didn't particularly matter in terms of content, because at no point in the interview did we talk about MyWebGrocer. This is not a commercial, or even an infomercial … but I wanted to be completely transparent about it. So, enjoy…

Corporate Drumbeat
Marty Ramos, Microsoft's Chief Technology Officer for Retail, Consumer Products & Services, discusses with Tom Furphy & Kevin Coupe the "fire hose" of technology options available to retailers and how to prioritize among them. Ramos says it is all about BILL - basket size, inventory, labor and loss prevention - and making sure that technology addresses one or more of these issues. And, he talks about the retailers making the biggest, most innovative strides. Plus, Tom and Kevin talk about the challenges of the "last mile."

This podcast can be played below, or can be accessed and subscribed to on both iTunes and GooglePlay.

This Innovation Conversation Podcast is sponsored by ReposiTrak, and brought to you by GMDC.
PWS 53