Join the MNB Community.
Get a Wake Up Call each morning...
Email:
Explore the MNB Archives

From The MNB Archives
Thursday, March 01, 2018
Kroger said this morning that it will begin requiring all gun and ammunition buyers at its Fred Meyer stores - there are 43 in Alaska, Idaho, Oregon and Washington that sell firearms - to be at least 21 years old.

The move follows similar initiatives at Dick's Sporting Goods and Walmart, announced earlier this week.

According to the Wall Street Journal, which broke the story, "Kroger stopped selling assault-style rifles in Oregon, Washington and Idaho at Fred Meyer stores several years ago, and decided Wednesday to no longer sell those style of guns or special orders for them in Alaska, a spokeswoman said."

"Recent events demonstrate the need for additional action on the part of responsible gun retailers," said Jessica Adelman, a spokeswoman for the Cincinnati-based chain. "In response to the tragic events in Parkland and elsewhere, we've taken a hard look at our policies and procedures for firearm sales."

Adelman also said that "Kroger is reducing space devoted to firearms in its Fred Meyer stores in response to 'softer demand and changing customer preferences'."

The recent event in question is the Parkland, Florida, school massacre two weeks ago in which 17 people were killed by a lone, teenaged shooter armed with an AR-15-style rifle that had been obtained legally. Since that time, gun legislation has been front and center in the national dialogue, driven largely by passionate, media savvy and activist teenagers - many of them survivors of the Parkland shootings - who have said they will no longer accept the political status quo when it comes to gun legislation.

The Journal notes that "a shareholder group in 2016 asked Kroger to stop selling semiautomatic weapons in its stores. Kroger challenged the resolution, and federal regulators sided with the company given the investor requests generally can't govern what a company sells."

KC's View: I wrote a lot about this below in the story about Walmart, so I won't repeat myself except to say that this is further evidence that a) the political ground is shifting on this particular cultural issue, and b) companies are having to take public policy stances that in the past they would've avoided.

It is all part of being engaged with the communities they serve. That's a good thing.

More below in our Walmart story and commentary.
This commentary is available as both text and video; enjoy both or either ... they are similar, but not exactly the same. To see past FaceTime commentaries, go to the MNB Channel on YouTube.

Hi, Kevin Coupe here, and this is FaceTime with the Content Guy.

Today I want to talk about a bit of niche marketing for which I'm dead center in the middle of the target.

But first … a bit of context. I get email occasionally commenting on the posters that sometimes are seen in the background when I do my FaceTime commentaries from the office.

There is, of course, the poster for "The Big Picture: Essential Business Lessons from the Movies." Great book, available now from Amazon.

There also are some some large framed movie posters, or what they call in the movie business, "one sheets."

There's Robin & Marian, one of my favorite movies ever, about Robin Hood and Maid Marian in middle age, played by Sean Connery and Audrey Hepburn. Robin faces off in the movie against an equally middle aged Sheriff of Nottingham, played by Robert Shaw, in an ultimate battle that makes movie geeks like me who remember From Russia With Love enormously happy.

There's All The President's Men, one of my favorite newspaper movies ever, which you may remember prompted a discussion here about whether one can separate the artist from the art, after there were allegations about sexual misconduct by Dustin Hoffman.

And, there's Night Moves, one of the best private eye films ever, starring Gene Hackman. This speaks one of my real passions - hard-boiled American detective novels and movies … and there are few better than this one.

Here's a recent addition to my collection - an art card from The Long Goodbye, Robert Altman's deconstruction of the Raymond Chandler novel and, in fact, the whole genre, starring Elliott Gould.

I also have the lobby card from the original Broadway production of "Sleuth," which starred the great Anthony Quayle (who I met) and Keith Baxter.

And finally, the French art card from Bullitt, the classic Steve McQueen movie. Which is what started this whole stream of consciousness commentary…

There was a story in the New York Times the other day about the Bullitt Hotel, a new hotel in Belfast, Ireland, that is themed around the classic 1968 thriller. It's got tons of Steve McQueen and Bullitt-related art, with a 60s vibe that s said to have a kind of minimalist cool. (You can read the review here.)

I love the idea, and this is a good enough reason as far as I'm concerned to plan a trip to Belfast. (I am, after all, a guy who drives a dark gray Mustang convertible … not the classic that McQueen drives in the movie, but it makes the same sort of sound when you gun the engine.)

These folks could've just built another hotel. But they did something different - they found an idea that was unique and cool and evocative of a whole time and lifestyle.

I admire that. I think that's what more businesses have to do.

Now, you may disagree with me, and that's okay. As Frank Bullitt says in the movie, "You believe what you want. You work your side of the street, and I'll work mine."

That's what's on my mind this morning. As always, I want to hear what is on your mind.
by Kevin Coupe

The New York Times has a story about the Ekoplaza upscale supermarket chain in the Netherlands, which has "introduced what it billed as the world's first plastic-free aisle in a store in Amsterdam. There, shoppers found groceries, snacks and other sundries — but not an ounce of plastic. The items are packaged in compostable materials or in glass, metal or cardboard … The plastic-free aisle contains about 700 items, including meats, sauces, cereals, yogurt and chocolate."

According to the story, this initiative - which the company said it has been working on for years - "comes as the idea of banning plastic, or at least making more of it recyclable, gains supporters around the world.

"In January, Prime Minister Theresa May of Britain called for plastic-free aisles in supermarkets in a speech outlining a 25-year environmental plan. The same month, the European Union rolled out a plan to make all plastic on the European market recyclable by 2030."

The story notes that "plastic packaging has become so widespread as a result of its convenience and qualities of hygiene. But because of its light weight and ability to float, along with its increasing use in international garbage exports, plastic has become an ecological bane."

One expert quoted in the story makes an excellent point - that it makes no sense to package something as instantly disposable as food in a material that lasts forever.

I think this is a fascinating, progressive idea … and the kind of thing that retailers all over could test to create for themselves (and their vendors) differential advantages.

It could be an Eye-Opener.

One other thing … extra credit to anyone who gets the reference in the headline without looking it up online.

Walmart said yesterday that it will now require all gun purchasers in its stores to be at least 21 years old, regardless of what is allowed by local laws.

The announcement came on the same day that Dick's Sporting Goods made a similar announcement, and also said it will stop selling all assault-style rifles in its Field & Stream stores. (Dick's stopped selling them in its mainstream stores after the Sandy Hook school massacre in 2012.) Dick's also said it will stop selling high-capacity magazines.

Both companies made their decisions in the wake of the Parkland, Florida, school massacre two weeks ago in which 17 people were killed by a lone, teenaged shooter armed with an AR-15-style rifle that had been obtained legally. Since that time, gun legislation has been front and center in the national dialogue, driven largely by passionate, media savvy and activist teenagers - many of them survivors of the Parkland shootings - who have said they will no longer accept the political status quo when it comes to gun legislation.

In its statement, Walmart said, "In light of recent events, we've taken an opportunity to review our policy on firearm sales. Going forward, we are raising the age restriction for purchase of firearms and ammunition to 21 years of age. We will update our processes as quickly as possible to implement this change.

"In 2015, Walmart ended sales of modern sporting rifles, including the AR-15. We also do not sell handguns, except in Alaska where we feel we should continue to offer them to our customers. Additionally, we do not sell bump stocks, high-capacity magazines and similar accessories. We have a process to monitor our eCommerce marketplace and ensure our policies are applied.

"We take seriously our obligation to be a responsible seller of firearms and go beyond Federal law by requiring customers to pass a background check before purchasing any firearm. The law would allow the sale of a firearm if no response to a background check request has been received within three business days, but our policy prohibits the sale until an approval is given.

"We are also removing items from our website resembling assault-style rifles, including nonlethal airsoft guns and toys. Our heritage as a company has always been in serving sportsmen and hunters, and we will continue to do so in a responsible way."

The CNBC story notes that "on Wednesday, President Donald Trump met with a bipartisan group of lawmakers to discuss school and community safety. The president has said that he is in favor of raising the federal minimum age to buy guns to 21 from 18 — a policy staunchly opposed by the National Rifle Association. Trump has also said that he supports stronger background checks which would focus more on mental health."

KC's View: When I wrote about the Dick's decision yesterday morning as the news was breaking, I noted that this is yet another reminder of how many retailers are being thrust into political debates - or thrusting themselves into these discussions, feeling compelled by circumstances and/or what they feel are the values of their customers.

Walmart proved my point. Again.

In some ways, I think, we're seeing business actually driving the conversation, pushing elected officials further than they might've been willing to go otherwise. When I looked at that White House meeting yesterday, I saw elected officials who seemed to understand that the political earth was moving under their feet. I do think they're trying to get their balance, and that we may not know for some time how this is all going to turn out - the earth hasn't stopped shifting, and there will be counter-arguments to what these retailers are doing that will give some pause.

What's interesting to me was that even though my commentary yesterday focused specifically on how retailers are having to take public policy positions even when they may not want to, and then live with the consequences whatever they may be, there were some who immediately saw this specifically in terms of the gun debate.

I've done my best here to say that while I was not raised in a gun culture, I respect people who were, and believe that it is required of people like me to be respectful of the Second Amendment and understanding of the other side while having a nuanced discussion about what is possible and what is not. I also expect that people who come from a gun culture to do the same.

But then I get email like the one from one MNB reader who said, "I own a number of AR's, I love the intimidating one with a barrel cage and sliding stock. I also own a Ruger Mini 14 Ranch Rifle, does the exact same thing as my intimidating one but is not classified by anyone as an assault rifle because these clowns don't know the difference … I have bump stocks as well, they are a novelty at best. Any real shooter will tell you that they are terribly inaccurate and their use is to impress your friends. I fired off 500 rounds in about 2 minutes and hit a paper target less than 10% of the time. I can also replicate the action of a bump stock with a belt, ban bump stocks and it will solve nothing."

Maybe it is just me, but somehow I get the feeling that this fellow isn't particularly interested in having a nuanced conversation. He just wants me to know how big his … gun collection … is.

I don't want to go down a rabbit hole on this subject. We're not going to resolve the gun debate here, and it probably doesn't make sense to let this subject dominate the dialogue. So I'll just make three final points.

One, as I've said here before, businesses have to be prepared to get involved in public policy debates in which they never before have engaged.

Two, the discussion has to be nuanced and respectful on both sides … because that's the only way to bridge cultural divides.

And three, I hope that as a culture we can actually do something about this issue. There's an old saying that anything is possible if you don't care who gets the credit. I hope politicians on both sides of the aisle accept this notion.

The New York Times this morning has a piece about the changes that have been wrought at Whole Foods in the six months since Amazon acquired the company for $13.4 billion, reshaping the food retail business in one fell swoop and creating concerns among rival retailers about the short-term and long-term implications.

In this piece, the Times suggests that while the immediate impact has been subtle - "for the most part, the 470 stores are still the same upscale, expensive healthy food emporiums that they have always been" - Amazon clearly has "grander ambitions," with company executives "devising ways to connect its Prime membership program, which offers benefits like fast and free shipping and video streaming, with the stores."

"The most conspicuous sign of Amazon's agenda inside Whole Foods," the Times writes, "is the kiosks containing Amazon electronics that now lurk near store aisles. Not far from the honeycrisp apples and bulk bins of granola, shoppers can now pick up an Echo, Fire TV or Kindle.

"In a handful of Whole Foods stores, including in Denver and Chicago, Amazon has opened big electronics stands called pop-up shops, which are staffed by Amazon employees who can answer questions about the devices. The pop-up shops, which are at dozens of shopping malls around the country, give shoppers an opportunity to try the devices in person, something they cannot do when they browse online."

One goal, not yet delivered on in any sort of sweeping way, is to lower prices and make "healthy and organic food affordable for everyone."

KC's View: There have been some criticisms in the media - voiced by pundits, analysts and some rivals - that Amazon has been unable or at least tenuous in its approach to making changes at Whole Foods. But it always has been my feeling that while Amazon is much faster than most other companies, it also is deliberate and disciplined, and it knows the difference between strategic and tactical change.

Amazon could just make a bunch of fast changes at Whole Foods to have an immediate impact, but I suspect they feel that it makes more sense to develop a battle plan that will heighten the long-term impact and is sustainable.

I certainly wouldn't be any less worried about an Amazon-owned Whole Foods because it hasn't changed the world overnight.

The New York Times has a fascinating story about how Row 7 Seed Company, a new business co-founded by Dan Barber, the respected founder and executive chef at the Blue Hill Blue Hill at Stone Barns restaurants, is "developing, promoting and selling seeds for new vegetable and grain varieties that might otherwise never find an audience."

Part of the goal is to connect plant breeders with chefs across the country, "using feedback from the kitchen to guide their research."

Two interesting notes from the story: "Row 7's seeds are not patented; the company's founders say they don't believe in patenting life, and want researchers to have access to information." And, at least for now, "all profits from the seed sales will be used to support each plant breeder's research."

Cool stuff, and you can read more about it here.

• It wasn't just gun control activists that Walmart made happy yesterday. It also, apparently, was the Irish.

MNB received the following emailed press release:

"The Ancient Order of Hibernians has praised the commercial giant who plans to remove insulting stereotypical products from their website.

"The Ancient Order of Hibernians (AOH) has commended Walmart for their swift response in starting the process of removing from their website St. Patrick's Day themed products that defamed the heritage of Irish Americans and glorified the dangerous practice of binge drinking.

"These items, which appeared to be exclusively the products of third-party vendors selling through the Walmart site, included such phrases as 'Can't Regret What You Don't Remember St. Patrick's Day,' 'Irish, Drunk, Whatever,' 'The Four Fathers of St. Patrick's Day: Jack, Jim, Johnny, Jameson' and others.

"The AOH, one of the oldest Irish groups in North America, founded in 1836, reached out to the commercial giant condemning the offensive products. They received a response from Walmart's Vice President Preston Bottomy who confirmed the removal of the offensive items."

Corporate Drumbeat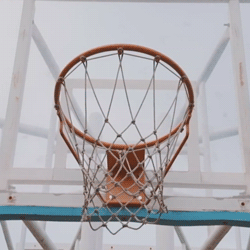 "Talent wins games, but teamwork and intelligence wins championships." -Michael Jordan

At Samuel J., we don't believe in the so-called "retail apocalypse."

"Retail self-destruction," maybe. But that only happens when companies and leaders don't adapt their stores to new competitive realities, don't create compelling customer experiences, and don't bring together exceptional talent and build extraordinary teams that can thrive and succeed even in the toughest of times.

Is this easy? Of course not. But it is achievable … especially when you have Samuel J. Associates on your team.

At Samuel J., our value never has been greater, because we understand the connection between great talent and innovative businesses. We are uniquely positioned to put together people and organizations in a way that builds expertise, cultivates leadership, and turns business challenges into business opportunities.At Samuel J, we know how to do it in a timely fashion and exceeds our clients' high expectations. And we have the winning record to prove it.

Click here to find out more.

At Samuel J. Associates, we help you find the right talent and build the right team.
…with brief, occasional, italicized and sometimes gratuitous commentary…

• The Chicago Sun-Times reports that Macy's is selling the top six floors of its 14-floor flagship store on State Street in Chicago to a private real estate fund, which plans to convert it to "dynamic, creative office space."

The story says that the floors have been largely unused of late; Macy's is getting $30 million in the deal.

While some say that the sale of almost half of what used to be the Marshall Fields store reflects the continuing tough times being experienced by bricks-and0-mortar retailers, there also is an argument - a tad desperate-sounding, I think, but an argument - that at least this sale will help Macy's bottom line and provide some badly needed economic vitality to the space.


• CNBC reports that Best Buy will close all of its small-format mobile phone stores, believing it can better and more profitably serve customers out of its traditional big box units.

There are about 250 of the small stores, each about 1,400 square feet in size. They represent about one percent of the company's total sales.


• "More Americans than ever plan to hold on to their tax refunds this year rather than spending the money they get from the IRS," according to the annual tax refund survey released today by the National Retail Federation and Prosper Insights & Analytics.
The report goes on: "Of the 65 percent of taxpayers expecting a refund, 49 percent say they will put it into savings. That's up from 48 percent last year and the highest level in the 12-year history of the survey. Meanwhile, 35 percent will pay down debt, in line with last year and the lowest level since 2016 — all far below the peak of 48 percent seen during the recession in 2009.

"Only 22 percent will spend this year's refunds on everyday expenses, the second-lowest level in survey history after last year's 21 percent."

• Belgian newspaper De Standaard reports that Frans Muller, deputy CEO and chief integration officer at Ahold Delhaize, is about to replace Dick Boer as CEO of the company, perhaps as soon as this week, with Boer moving into the role of chairman of the Supervisory Board.

We did get emails other than the one noted above about Dick's decision about gun sales.

One MNB reader wrote:

Dick's Sporting Goods just earned my respect with their bold move.

I am an adamant supporter for 2nd Amendment rights and struggle with the fact that this puts people that are able to be called to action for war to use weapons far greater than an assault rifle and yet we limit them from buying a rifle for hunting at home. The same could be said for the ability to purchase alcohol. Those are concerns that can be addressed at a later time with solutions that are improved over time. There is no time left for those lost in Parkland or their families.

Taking a bold and brave move to benefit society is the type of courage we need from leaders and it is clear that politicians are unable to make these moves for fear of losing their livelihoods. That is another thing we need to fix as a society regardless of political leanings.

The decision by Stack to take the harder road at great risk exemplifies what leaders do. They get out in front, set the course and take the heat for their decisions.

I'm not sure what it is I need from Dick's but I am sure I need to purchase something from them after reading this article.

MNB reader Frank Fay wrote:

I applaud the effort by a retailer to make better decisions in regards to the sale of certain merchandise.  They assessed the situation, understood that they were a part of a solution (not necessarily "the" solution) and acted with conscience.  While others may make choices, my choice is to support Dick's Sporting Goods for acting quickly, decisively, and with conviction.  Reminds me of CVS and the bold move they made in the tobacco market!

But MNB reader Norm Myhr wrote:

AR-15s got to Dick's five years ago, too, after an AR-15-style to kill 20 children and six teachers at Sandy Hook Elementary School. The company halted sales of similar rifles at Dick's-branded stores (though sales of them later continued at its Field & Stream-branded stores, a subsidiary of 35 locations focused on outdoors products).

Never let a good crisis go to waste when it means Free PR.

I noted the earlier decision by Dick's in our story yesterday.

Also, I have no problem with companies getting good PR when they deserve it. In this case, it may move other retailers in the same direction.

Though maybe not all retailers, as MNB reader Woody Weddington wrote:

I am sure Dicks competitors are glad to hear the news.  Whether or not you shop at Dicks doesn't have that much of an effect on their decision.  If they don't carry the AR's someone else will.  So they lose sales of that item in hopes of making it on other Items.  Personally Dicks pricing on long guns is not that good so I don't buy from them anyway.

If people don't make what they believe to be values-driven decisions because they think that other people and companies won't do the same thing, then it seems to me that they really don't hold those values.

Authenticity has to count for something.




I love this email from MNB reader Barry Scher, addressing, I think, the broad sweep of stories that we run here on the site and the way in which the dots can be connected:

The retail food industry better recognize today that late teens and young adults are hooked on their I Phone and smart speaker phones.   They are not into grocery shopping (just look around the store at 6 p.m.; young shoppers are not there) nor experimenting in the kitchen like their moms and they definitely want to do whatever they can to eliminate mundane tasks like grocery shopping in traditional stores.  A new wave of shoppers is fast appearing on the horizon and the trend will be dramatic  and here before one knows it. Your logic is right on target!
Industry Drumbeat
Just a reminder ... Jackson Jeyanayagam, CMO of Boxed, joins Tom Furphy and Kevin Coupe to talk about his company's competitive posture, unique value proposition, and focus on family-friendly values, as well as his experience as head of digital marketing at Chipotle during its food safety crisis. Plus, Tom and Kevin discuss Amazon's integration of Whole Foods, and much more, in this inaugural edition of The Innovation Conversation Podcast.

This podcast can be played below, or can be accessed and subscribed to on both iTunes and GooglePlay.


This Innovation Conversation Podcast is sponsored by ReposiTrak, and brought to you by GMDC.
Corporate Drumbeat
"Content Guy" Kevin Coupe sits down with Barry Clogan (pictured at left) - a veteran of the e-commerce wars with his share of battle scars - the 2018 National Retail Federation Big Show, to talk about how the fast evolving e-commerce segment is creating a growing chasm between retailers that "get it" and those who don't. The focus is on customer acquisition, and the importance of focusing on total customer value as opposed to sales and transactions, and the conclusion is that retailers are running out of time to make the critical moves to keep them relevant and successful.

Content Guy's Note: In the interest of full disclosure, I should note here that Barry currently is president of Retail Solutions at MyWebGrocer, but also spent five years at Tesco, where he led its online grocery rollout across eight countries. I thought his perspective would be valuable, and worth sharing with the MNB community. It was only later that MyWebGrocer stepped in and asked to sponsor it … which didn't particularly matter in terms of content, because at no point in the interview did we talk about MyWebGrocer. This is not a commercial, or even an infomercial … but I wanted to be completely transparent about it. So, enjoy…

Corporate Drumbeat
Marty Ramos, Microsoft's Chief Technology Officer for Retail, Consumer Products & Services, discusses with Tom Furphy & Kevin Coupe the "fire hose" of technology options available to retailers and how to prioritize among them. Ramos says it is all about BILL - basket size, inventory, labor and loss prevention - and making sure that technology addresses one or more of these issues. And, he talks about the retailers making the biggest, most innovative strides. Plus, Tom and Kevin talk about the challenges of the "last mile."

This podcast can be played below, or can be accessed and subscribed to on both iTunes and GooglePlay.

This Innovation Conversation Podcast is sponsored by ReposiTrak, and brought to you by GMDC.
PWS 51