Join the MNB Community.
Get a Wake Up Call each morning...
Email:
Explore the MNB Archives

From The MNB Archives
Friday, March 02, 2018
by Kevin Coupe

The New York Times this morning has a story about how "two age groups, 65 to 74 years old and 75 and older, are projected to have faster annual rates of labor force growth than that of any others, according to the Bureau of Labor Statistics. Over the decade from 2014 to 2024, the labor force growth rate for 65- to 74-year-olds is expected to be about 4.5 percent annually, and about 6.4 percent annually for those 75 and older … More than half of American baby boomers plan to work past age 65 or not retire at all, according to a report by the Transamerica Center for Retirement Studies. Many worry that they will outlive their savings, that Social Security benefits will be reduced, and that they may someday need expensive long-term medical care."

One of the byproducts of this trend has been the development of programs by some businesses that see such workers as having an enormous upside because of their institutional knowledge and experience. An increasing number of employers, the story says, "are hiring, retaining and supporting workers over 50 … Those employers offer training and education opportunities and flexible scheduling; adapt physical tasks to the abilities of workers; provide advancement and leadership training for workers of all ages; retrain older workers; and allow phased retirement."

Speaking as someone who is rapidly approaching this age group but has no plans of retiring anytime soon, I find this story to be reassuring. But … I also think it lays down a challenge to these workers. While businesses can do a lot to adjust to an aging workforce, those of us who are aging have to do everything we can to remain up-to-date in our skills and interests. We may lose a step, but we have to keep moving forward, and meet employers more than halfway. We also have to be careful not to fall into bad habits, like thinking or saying, "But we've always done it this way," a statement that is just as bad as, 'Hey you kids, get off of my lawn."

We all have to keep our Eyes - and minds - Open.

Tech Crunch reports on a company called AiFi, which is "emerging from stealth … to announce the availability of its own checkout-free solution for retailers. But unlike Amazon Go, AiFi claims its A.I., sensor and camera network-based system can scale from a small mom-and-pop all the way up to a big retailer with tens of thousands of square feet and a hundred thousand products."

Some salient excerpts from the story:

• "Similar to Amazon, AiFi's system involves cameras, sensors and A.I. technology to identify what shoppers grab from the store's shelves. Also like Amazon's Go store, shoppers will have to use a companion smartphone app, where their payment information is stored."

• "AiFi is designed to scale – it can support tracking up to 500 people, and tens of thousands of SKU item numbers."

• "Later this year, the company will launch a demo store in the San Francisco Bay area, as well as a pilot store with a larger grocer in New York to prove out these claims. In addition to monitoring the products – AiFi monitors the people, too. That is, it can track shoppers' behavior in the store, including things like if they're shopping in groups, what items they're picking up and putting back, their gait, their body poses, where they go in the store, and even identify if they're doing something abnormal, like shoplifting."

KC's View: I'm really looking forward to talking to Tom Furphy about this in next week's Innovation Conversation.

Two things occur to me. One is that maybe Amazon doesn't have the big a head start on this kind of stuff that I would've thought.

And second, it is critical for retailers to embrace and test this kind of technology when it becomes available. Having access to it is very different than actually using it, and retailers have to start playing a long game that will require investment, patience, tolerance of failure, and more investment before success is achieved.

The Washington Post reports that the Kohl's department store chain "is teaming up with discount grocer Aldi to test groceries at up to 10 of its department stores. Soon, some customers will be able to pick up milk and eggs along with their cargo shorts and yoga pants."

CNBC says that while the Aldi partnership will begin in 10 stores, expectations are that it will roll out to another 200 later this year.

"The key priority we have as a company is to drive traffic," says Kevin Mansell, Kohl's CEO. "We're focused on traffic-driving retailers: Groceries, supermarket chains, they drive a lot of traffic. We're finally on a path where we're getting more [shoppers]."

According to the Post story, "The arrangement allows Kohl's to gain additional foot traffic without having to figure out how to operate a grocery business. And for Aldi, renting space within Kohl's stores is likely to be less costly than building stand-alone locations. The partnership would also help familiarize mainstream America with the German grocery chain, which is planning to rapidly expand in the United States, opening 900 stores by 2022."

Kohl's already is in business with Amazon - selling Alexa-powered devices and Kindles at 10 of its stores, and even accepting Amazon returns at some locations, packing and shipping eligible items to Amazon fulfillment centers for free.

KC's View: The department store business being problematic these days, it makes sense for a company like Kohl's to develop as robust an offering as possible. Where it can develop partnerships with companies like Amazon and Aldi, Kohl's is smart to do so.

Quite frankly, this is what Target ought to be doing with its grocery departments, which generally tend to underperform and underwhelm. Target ought to find a partner to run them, in the same way that it got CVS to take over its pharmacy departments.

Which, now that I think about it, might end up being the next step for Kohl's - finding a drug store partner (Walgreen?) to open up inside its stores.

All this adds up to a competitive landscape that is increasingly crowded and challenging, with it becoming harder and harder for any single entity to differentiate itself.

The impact of the massacre two weeks ago of 17 people at a Parkland, Florida, school by a lone, teenaged shooter continue to felt in the retail world, where already this week Dick's Sporting Goods, Walmart and Kroger's Fred Meyer stores have said that they are changing their policies and only will sell guns to people 21 years of age and older.

• The Associated Press reports that "outdoor retailer REI says it's halting future orders of some popular brands — including CamelBak water carriers, Giro helmets and Camp Chef stoves — whose parent company also makes ammunition and assault-style rifles."

REI doesn't sell guns, but the debate has gotten to the point where REI's customers have pressured it into no longer doing business with companies that own gun companies.

• The New York Post reports this morning that LL Bean is saying that it no longer will sell rifles or ammunition to anyone under 21 - though the company "only sells firearms at its flagship store in Maine and only guns specific to hunting and target shooting." LL Bean "does not carry assault-style firearms, high-capacity firearms, bump stocks or handguns of any kind."

• Fortune reports on yesterday's boycott of Apple and Amazon by people upset with both companies' ongoing relationship with the National Rifle Association (NRA).

While it is unknown how much of an impact the boycott had, the story notes that at issue is the fact that both companies offer the NRA TV streaming-video channel on their services.

According to the story, "neither Apple nor Amazon have removed the NRA TV channels from their streaming services. Their decision at least so far not to turn their backs on the NRA has angered the companies' legion of customers who have threatened everything from ditching Amazon's $99-a-year Prime subscription service to buying alternatives to Apple's devices. The protesters are also planning to boycott FedEx, which has also not severed ties with the NRA."

KC's View: Again, without going down the rabbit hole of the gun debate, it is important to point out that companies are having to take public policy positions that they'd probably just as soon avoid. Y'think REI or LL Bean wanted to deal with this? (LL Bean is still dealing with the change in its return policies … doing something that potentially could tick off another group of folks could not have been at the top of its to-do list.)

On the other hand, there are a bunch of young people who are not going to take "no" for an answer. They won't accept it.

I have to admit to being conflicted about the Apple-Amazon issue. I get the point being made by activists, but making content available strikes me as a little different than selling guns. There's a lot of crap on both services that I have no intention of ever watching, but ZI'm not sure it is worth boycotting over. But I'm torn.

WinCo Foods reportedly plans to open its first store in Montana, as it has filed plans to build an 88,000 square foot store in Billings.

The Billings Gazette writes that WinCo - which currently has 113 stores, will demolish the existing building, which used to be occupied by Kmart, and build from the ground up. Construction is slated to begin later this year.

WinCo Foods is an employee-owned company with 113 stores in Arizona, California, Idaho, Nevada, Oklahoma, Oregon, Texas,[6] Utah, and Washington.

KC's View: Great company, as Billings shoppers soon will find out. They're incredibly sharp on price, win pretty much every price war in which it engages, and has people in its stores who act like they own the place … because they do. That's an enormous advantage.

The Pittsburgh Business Times has a story about how McGinnis Sisters Special Food Stores, in business for more than seven decades, is shutting down its two stores.

According to the story, "Jennifer Daurora, a third generation member of the family ownership, said McGinnis Sisters has opted to begin an organized closing of the business, a response to changing shopping habits and intensifying competition … The two stores will gradually sell off their merchandise and close in the coming weeks, following the closure of a store in the Cranberry area last year."

The story notes that McGinnis Sisters suffered at the hands of increased and better-capitalized competition, like Whole Foods Market, Fresh Market and Trader Joe's, as well as services like Blue Apron.

KC's View: I haven't been in a McGinnis Sisters store is something like 30 years, but I can vividly remember going out to Pittsburgh as a young reporter to learn and write about all the things the company was doing in the prepared foods arena - way ahead of the times. An I can remember one of the sisters - I can't for the life of me remember which one - telling me about how they were positioning their stores to meet the needs of working moms.

One of the ways they did that, she said, was hiring moms to work in their kitchens. McGinnis Sisters was less interested in hiring chefs, she said, than it was in hiring women who knew how to make meals in big pots for big families. I suppose every business reaches an expiration date, but I remember that conversation - and the key insight it reflected - vividly. I'm sorry to see them go.

The Washington Post reports that a coalition of LGBTQ supporters from government, business and the entertainment industry sent a letter to Amazon founder/CEO Jeff Bezos asking him to choose a state friendly to gay and transgender rights when he finally picks the location for the company's second headquarters, dubbed HQ2.

While Bezos has long been a supporter of such rights - the story notes that "he and his wife, MacKenzie, donated $2.5 million in 2012 in support of same-sex marriage in Washington State and he received a national equality award last year from the Human Rights Campaign, a prominent gay and lesbian advocacy group - at least some of the locations on the list of 20 finalists are not seen as having legal protections for this community.

"Placing HQ2 in one of these states would not only be morally wrong, but also inconsistent with your stated values," the letter to Bezos says. "We are asking you to only consider states that would protect your LGBTQ workers, their families, and your customers."

"Eleven of the locations are in nine states — Florida, Georgia, Indiana, North Carolina, Ohio, Pennsylvania, Tennessee, Texas and Virginia — that have not passed comprehensive legal protections for people based on their sexuality or gender," the Post writes. "Some additionally restrict adoption rights for gay couples, bar transgender people from using the bathrooms of their choice or banned cities from instituting equal rights protections of their own." However, "The mayors of some of the targeted cities have spoken out, saying their communities are diverse, inclusive places that should not be punished for state-level actions. And some LGBT activists have argued that putting 50,000 Amazon workers in a politically red state might bring change there."

KC's View: I've always believed that Amazon would choose either a blue or blue-leaning location for HQ2, because that would be the kind of place where it would be easier to attract a diverse workforce. While I suspect that Amazon will be able to attract pretty much anyone it wants anywhere it goes, the HQ2 location will serve as a statement, not just a location … which is one of the reasons I think Toronto, the sole non-US city, remains a wild card in this race.

Corporate Drumbeat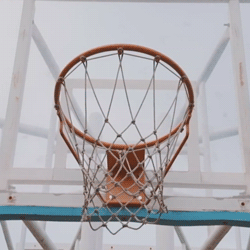 "Talent wins games, but teamwork and intelligence wins championships." -Michael Jordan

At Samuel J., we don't believe in the so-called "retail apocalypse."

"Retail self-destruction," maybe. But that only happens when companies and leaders don't adapt their stores to new competitive realities, don't create compelling customer experiences, and don't bring together exceptional talent and build extraordinary teams that can thrive and succeed even in the toughest of times.

Is this easy? Of course not. But it is achievable … especially when you have Samuel J. Associates on your team.

At Samuel J., our value never has been greater, because we understand the connection between great talent and innovative businesses. We are uniquely positioned to put together people and organizations in a way that builds expertise, cultivates leadership, and turns business challenges into business opportunities.At Samuel J, we know how to do it in a timely fashion and exceeds our clients' high expectations. And we have the winning record to prove it.

Click here to find out more.

At Samuel J. Associates, we help you find the right talent and build the right team.
The Seattle Times reports that the Washington State Senate has passed a bill, already passed by the state's House of Representatives, that supports the concept of net neutrality, "requiring internet service providers (ISPs) to treat all information and content zipping through their networks equally."

Net neutrality is essentially defined as a policy requiting all internet providers to treat all websites equally, regardless of size. The Trump-era Federal Communications Commission (FCC) is rolling back that requirement, saying that those rules reflected the "heavy hand" of government excess that only served to inhibit innovation and research at telecom and cable companies. Those who object to this move argue that it will mean that companies with deep pockets will be able to pay for faster access to consumers, which is not in the public interest.

In the wake of the FCC decision, the governors of two states - Steve Bullock of Montana and Andrew Cuomo of New York - have signed orders that challenge the net neutrality rollback by mandating that their state officials and offices purchase Internet service only from broadband companies that abide by the principles of net neutrality. In Washington State, the bill now goes to Gov. Jay Inslee, who in the past has supported net neutrality.

KC's View: This definitely is a business issue. John Ross, president/CEO of IGA Inc., has extolled his system's retailers to be politically active in supporting net neutrality, believing that the dismantling of the rules will hurt the independent businesses that make up IGA.

The lines between the two sides of the issue have been fairly specific, with content companies like Amazon and Google favoring net neutrality, and distribution companies like Comcast, Verizon, AT&T and Time Warner lobbying for deregulation.

Me, I'm with the content guys.

• Business Insider reports that Walmart is developing a technology - dubbed "Eden" - that "inspects fruits and vegetables for defects and can accurately predict the exact date when it will spoil." The technology is projected to save Walmart as much as $2 billion over the next five years, mostly in the elimination of food waste.

Eden already has been deployed to 43 Walmart distribution centers around the country, the story says, and soon will be expanded to the farms of Walmart suppliers.

Among the things that Eden is said to be able to do is "predict the shelf life of produce … using factors like appearance and temperatures where it is stored." And, if "temperatures spike on trucks carrying produce, Eden will reroute the truck to a closer destination, since rising temperatures shorten shelf life."

Got the following email from an MNB reader:

The big impact that Amazon will have on Whole Foods is not with pop-up electronics in stores.  The big impact will be with the food innovation that is currently shifting from brick and mortar to eCommerce, namely Amazon.

Whole Foods' old decentralized model was adept at finding local and start-up companies with unique and innovative products.  They would pilot them at a store or region and push them nationally if they were successful (think Lara Bar).  With their new (and not yet fully-baked) centralized model they have lost much, and will likely lose more, of this access to innovation.  Clever start-ups are already realizing that a strong social media presence and intelligent use of Amazon's model can give them much more predictable costs and access to an even greater consumer base than a traditional brick and mortar launch.  When (if?) Whole Foods effectively taps into this near-exclusive resource of innovation visibility, it will put them back on the map as a food innovator and help them regain an important element of differentiation that is currently being eroded daily as other retailers quickly catch up.



On the subject of the Dutch supermarket that introduced a plastic-free aisle, MNB reader Robert Wheatley wrote:

You might quickly land on the idea of plastic-free food in a grocery store as a torch for eco-friendly policy. Sustainability maybe — and I'm sure it is. Your story makes the point: short shelf life fresh foods sold in containers that last forever, does that make sense? No it probably doesn't.

That said there's another page in the food retail screen play here: this is just terrific marketing. With very few exceptions like Wegmans and Trade Joe's, supermarkets are perpetual victims of sameness and similarity. Competitive advantage is often found simply in the real estate choice and close proximity to households in need of food. But when a retailer does something like this, even if its just one or two stores, it creates an aura and story around distinctive, unique and maybe even "own-able" differentiation.

Ekoplaza can leverage and merchandise this move as a commitment to quality, belief and values while at the same time attracting new customers who are anxious to see how this all plays out. Not just another aisle farm!

From another reader:

I like the idea of a plastic-free aisle.  I joke about how my generation may be the first to die off from a new cause.  For a lot of us, we gain a little arthritis and tendonitis in our hands and fingers as we age, which makes opening much of today's packaging difficult and frustrating.  I picture them finding my starved body, surrounded by cans and bottles with dents and ripped labels – a result of unsuccessful attempts at getting them open.  On the counter, clamshells of food stacked unopened and now decaying.  And clenched in my hands is a package of pretzels, with my fingers frozen in arthritic claws around the perfectly unaffected top of the plastic bag.

But another MNB reader wrote:

Just want to say, this is exactly what is wrong with our political climate today. People only have one side of the story and if you don't like their side of the story then somehow you are the bad guy. Plastic bags are 100% recyclable and if people would put as much energy into setting up recycling streams, which in most cases here in the states, already exists.... this litter problem would be solved. Unfortunately as in today's political climate, people find it easier to hate, or in this case "ban" it from the earth. Try recycling....it actually works!

One quick note on this story … the headline yesterday referenced a "Mr. McGuire," and I challenged MNB readers to connect the dots. I got dozens of emails with the right answer - Mr. McGuire is the character in The Graduate who says to Ben Braddock, "There's a great future in plastics. Think about it. Will you think about it?"

Extra credit to all of you …. and a gold star to the MNB reader who sent me a link to Maguire Products' website; it is a company described as "a global technology leader in Materials Handling systems for plastics molding, extrusion and compounding."

Life sometimes imitates art.

When I went with my daughter to see the Tony-award winning production of "Kinky Boots" last weekend, it was with the expectation that I would see a big, splashy, entertaining musical. In this case, a musical based on a 2005 movie that I remember liking very much.

But while it was certainly big, splashy, and enormously entertaining, "Kinky Boots" ended up being a lot more than that - a fable and morality tale about the importance of tolerance. And there's even a business lesson. (Yippee.)

Like the movie, "Kinky Boots" is about a man named Charlie Price who inherits his father's shoe factory, which has been in his family for four generations. The problem is that the factory has been making the same sort of men's brogues for most of those decades, and they're not selling. Charlie decides it is time to close the business down.

The business lesson comes first, when a young woman who works at the factory tells Charlie that the answer is simple - if the factory is failing because it is making shoes that nobody wants, then the solution is to make shoes that people actually do want.

"All the sods who survived went out looking for an under-served niche market and aimed to fill the void," she says. "They didn't sit up in their offices whining, 'What else can I do?'"

The lesson in tolerance comes when Charlie realizes what under-served market he can cater to - he can make boots for drag queens who dance in shows put on in London. That's when he meets and engages with Lola, who came into the world as Simon, and who hides insecurities behind a mask of bravado and theatricality. But that doesn't mean that everything does smoothly, or that acceptance comes easily.

The good news is that in addition to playing on Broadway, "Kinky Boots" also is on tour … and if the cast is as good as the one on the Great White Way, you're in for a treat and even a bit of illumination.

There is one line that I can't shake, that seems so relevant today: "You change the world when you change your mind."

In a world where many people, as the great Pete Hamill once said, substitute ideology for thought, that seems like a pretty good rule to live by.



I caught up with Lady Bird the other evening, and could easily see why it has been much lauded by critics and is up for multiple Oscars this weekend. The story focuses on a young woman played by Saoirse Ronan, a high school senior in Sacramento, California, who years to move to the east coast, where she believes the culture will be more matched to her personality. She feels trapped, though, in a family of limited financial means, with a mother (Laurie Metcalf) with whom she has a "complicated" relationship.

The thing about "Lady Bird" is that, as written and directed by Greta Gerwig, it feels so utterly real - there's nothing stagey or phony or even theatrical about it. The performances are spot on, especially by Ronan, Metcalf, Tracy Letts (as her father), and the great Lois Smith as an irreverent teacher/nun.

Terrific movie, completely worthy of your time.



The Oscars are on Sunday night, so let me offer you my list of nominees who should win, and who I'm guessing will win. (I've seen almost all the major nominees.)

Best Picture:
Get Out (should win)
The Shape Of Water (will win)

Best Actress:
Margot Robbie, I, Tonya (should win)
Frances McDormand, Three Billboards Outside Ebbing, Missouri (will win)

Best Actor:
Daniel Kaluuya, Get Out (should win)
Gary Oldman, Darkest Hour (will win)

Best Supporting Actor:
Willem Dafoe, The Florida Project (should win)
Willem Dafoe, The Florida Project (will win)

Best Supporting Actress:
Mary J. Blige, Mudbound
Allison Janney, I, Tonya
Laurie Metcalf, Lady Bird
(This is a category in which I have no clue who will win, but all three of these actresses were amazing and should. Coin toss.)

Best Director:
Get Out, Jordan Peele (should win)The Shape of Water, Guillermo del Toro (will win)

Best Adapted Screenplay:
Molly's Game, Aaron Sorkin (should win)
Molly's Game, Aaron Sorkin (will win)

Best Original Screenplay:
The Big Sick, Emily V. Gordon & Kumail Nanjiani
or
Get Out, Jordan Peele
or
Lady Bird, Greta Gerwig (should win)
The Shape of Water, Guillermo del Toro, Vanessa Taylor (will win)

Here's the deal. Of this list, my favorite movies were, in no particular order, Get Out, Molly's Game, The Big Sick and I, Tonya - in each case, I found them for varying reasons to be surprising, engaging and enormously entertaining. And, of this list, I thought that The Shape of Water was one of the most overrated movies I've seen in years.

But maybe that's just me.



I have several beverage and food recommendations for you this week.

First, the La Rossa Doppelbock Beer from Moretti, which is rich and malty with a beautiful amber color. I loved it.

Second, the 2016 Colterenzio Pinot Noir, a wonderfully medium bodied Italian wine that I enjoyed with some nice spicy arancini. Perfect.

Let me suggest to you that there are few things tastier than the lamb barbacoa tacos served at the beer hall at the Surly Brewing Company in Minneapolis, washed down with their Simpsons Scottish Ale, which has some toffee and caramel going for it and is incredibly tasty.



Finally … Hard to believe that 20 years ago today, my Mom passed away, just a few years older than I am now. Way too early and way too young. I can still remember her telling me, when I experienced a growth spurt that allowed me to actually look down on her, "You may be taller than me. But I'll always be bigger than you." Life with her could be complicated sometimes, but never boring. I miss her.



That's it for this week. Have a great weekend, and I'll see you Monday.

Sláinte!!

Industry Drumbeat
Just a reminder ... Jackson Jeyanayagam, CMO of Boxed, joins Tom Furphy and Kevin Coupe to talk about his company's competitive posture, unique value proposition, and focus on family-friendly values, as well as his experience as head of digital marketing at Chipotle during its food safety crisis. Plus, Tom and Kevin discuss Amazon's integration of Whole Foods, and much more, in this inaugural edition of The Innovation Conversation Podcast.

This podcast can be played below, or can be accessed and subscribed to on both iTunes and GooglePlay.


This Innovation Conversation Podcast is sponsored by ReposiTrak, and brought to you by GMDC.
Corporate Drumbeat
"Content Guy" Kevin Coupe sits down with Barry Clogan (pictured at left) - a veteran of the e-commerce wars with his share of battle scars - the 2018 National Retail Federation Big Show, to talk about how the fast evolving e-commerce segment is creating a growing chasm between retailers that "get it" and those who don't. The focus is on customer acquisition, and the importance of focusing on total customer value as opposed to sales and transactions, and the conclusion is that retailers are running out of time to make the critical moves to keep them relevant and successful.

Content Guy's Note: In the interest of full disclosure, I should note here that Barry currently is president of Retail Solutions at MyWebGrocer, but also spent five years at Tesco, where he led its online grocery rollout across eight countries. I thought his perspective would be valuable, and worth sharing with the MNB community. It was only later that MyWebGrocer stepped in and asked to sponsor it … which didn't particularly matter in terms of content, because at no point in the interview did we talk about MyWebGrocer. This is not a commercial, or even an infomercial … but I wanted to be completely transparent about it. So, enjoy…

Corporate Drumbeat
Marty Ramos, Microsoft's Chief Technology Officer for Retail, Consumer Products & Services, discusses with Tom Furphy & Kevin Coupe the "fire hose" of technology options available to retailers and how to prioritize among them. Ramos says it is all about BILL - basket size, inventory, labor and loss prevention - and making sure that technology addresses one or more of these issues. And, he talks about the retailers making the biggest, most innovative strides. Plus, Tom and Kevin talk about the challenges of the "last mile."

This podcast can be played below, or can be accessed and subscribed to on both iTunes and GooglePlay.

This Innovation Conversation Podcast is sponsored by ReposiTrak, and brought to you by GMDC.
PWS 52