Join the MNB Community.
Get a Wake Up Call each morning...
Email:
Explore the MNB Archives

From The MNB Archives
Monday, March 05, 2018
Albertsons announced this morning that Jim Donald - who started with the retailer more than four decades ago and since has run companies as diverse as Pathmark, Starbucks, Haggen and Extended Stay Hotels - is joining the company as president/COO, effective immediately.

Donald will report to Albertsons chairman/CEO Bob Miller.

The move comes as Albertsons embarks on the acquisition of drug chain Rite Aid, which when completed will result in a company that has approximately 4,900 locations, 4,350 pharmacy counters, and 320 clinics across 38 states and Washington, D.C., serving 40+ million customers per week, and with an estimated value of $24 billion.

When the Rite Aid deal was announced, it was said that Rite Aid Chairman/CEO John Standley will become CEO of the combined company, with current Albertsons Companies Chairman/CEO Bob Miller serving as Chairman. For the time being, Donald's responsibilities will be to focus on Albertsons' existing retail businesses, which include Safeway, Jewel Osco, Vons, Shaws, and Market Street.

It its coverage this morning, the Wall Street Journal quotes Miller as saying that "Mr. Donald's decades of experience at many different kinds of retailers will help him stitch together Albertsons's and Rite Aid's disparate businesses. 'The skills he's acquired by doing those things will be a plus,' Mr. Miller said.''

Albertsons is owned by an investment consortium led by Cerberus Capital Management, along with Kimco Realty Corporation, Klaff Realty, Lubert-Adler Partners, and Schottenstein Stores Corporation. The Journal writes that "executives believe the combined company will benefit from selling shoppers everything from migraine medication to meal-kits in one store. Customers who shop for groceries while picking up prescriptions spend more than three times more than supermarket shoppers who only buy groceries, according to figures that Albertsons executives presented recently to shareholders."

In 1991, Donald ran Walmart's then-new grocery business, and subsequently went to Safeway as head of its eastern division. From there he went to Pathmark, where he guided it through bankruptcy and then an IPO. Donald joined Starbucks in 2002, first as president of North America and then as CEO. In 2009 he joined Haggen, guiding it through bankruptcy, and then became CEO of Extended Stay Hotels, where he took the company public. Donald left Extended Stay in 2015.

In 2006, Donald was named one of the "Top 25 CEO's in the World" by the Best Practice Institute. He also has served on Rite Aid's board of directors.

KC's View: When I saw the news this morning, I immediately called Jim Donald - we've known each other for more than 15 years, and we've worked together on both retailing and speaking projects. He answered the phone at 1 am PST - he was in Seattle and had just walked the aisles of a Safeway store there. He told me that he'd be hitting another store at 6 a.m. on the way to the airport.

Which tells you everything you need to know about the kind of tireless passion and discipline he's going to bring to his new job.

Look, anyone who has been reading MNB for any period of time knows that I'm a big Jim Donald fan. I'm not alone in this; there are a bunch of disappointed people this morning because they're reading about Jim joining Albertsons and realizing that he won't be available to run their companies. (Every time a top job came open, I'd get emails suggesting that Jim should get the call. People seemed disappointed to find out that I don't have that kind of juice. Imagine how disappointed I am.)

One of the things that always has impressed me about Jim has been that at the various companies where he's been in a leadership position, he's always been savvy enough to understand that while he walks in with a complete toolkit, he can't use the same tools in each situation. That's not an insight shared by every executive; many belong to the "if all you have is a hammer then the problem must be a nail" school of leadership and management.

And, he's a "front lines" guy. MNB readers know how important I think it is for retail companies to be more focused on the people and stores that are the face of the company for shoppers. I'd by lying if I did not admit that my thinking in this regard has been shaped and reinforced by Jim.

Jim couldn't say much about his new role, except to say that he is absolutely convinced of Albertsons' ability to run first class stores. But he also said something else important - especially in the current competitive climate. Albertsons, he said, has to be exceptional not just within "the four walls" of the store, but also in the "no-walls" environment in which retailers find themselves competing today.

That's a critical insight for Albertsons' future.

At the same time, Jim's experience bringing two companies public must be noted since at Albertsons it has been an open secret that ownership has been looking for the right time to file for an IPO.

While I have a bias, I do think it is fair to suggest that Albertsons just got itself a very important competitive weapon - he was wandering one of its supermarkets in the early morning hours, looking for ways in which the front lines - the place where the store and most consumer intersect and interact - can be made more effective and efficient.

Since Albertsons' acquisition of Rite Aid was announced, I've been very clear here about my concerns that the deal will not work if it only ends up being about size. The greater focus has to be on being compelling, relevant and effective. Efficiency and size alone cannot be the drivers of this deal.

I think Albertsons just got a senior executive who knows this in his bones.

Fortune reports this morning that Walmart will for the first time begin selling prepared meals in 250 of its stores, with plans to expand to 2,000 stores by the end of the year. In addition, Walmart is about to get into the meal kit business, as the retailer tries to "sell more food while siphoning customers from restaurant chains."

As the story says, it is "the latest step to improve Walmart's grocery business, the chain's biggest source of revenue. It has upgraded its beef to certified Angus, cultivated a sweeter variety of cantaloupe that can be sold year-round, and recently developed a better way to track the freshness of fruits and vegetables as they travel from farms to its shelves."

The prepared meals will range from $8 to $10 and range from chicken enchiladas to pot roast; there will be four meal kit options in stores. (Walmart has sold meal kits before, but only online.)

"More than 80% of Americans don't know what they will have for dinner tonight," said Tyler Lehr, a Walmart senior vice president.

KC's View: Not to be hyper-critical here, but Tyler Lehr needs to come up with a better line … the stat about people not knowing what they're having for dinner has been used for years, maybe decades.

I think this is a smart move by Walmart, but it'd be even more impressive if they offered an original insight instead of dusting off an old one.

by Kevin Coupe

What do Malibu, Davis and San Luis Obispo, California, have in common with Seattle, Miami beach, and Fort Myers, Florida?

Don't feel bad if you don't know the answer. I had no idea.

According to a story in the New York Times, they all are cities "that have banned or limited the use of plastic straws in restaurants. Straws, routinely placed in glasses of water or soda, represent a small percentage of the plastic that's produced and consumed but often end up on beaches and in oceans.

"Advocates said laws aimed at cutting back on the use of plastic straws can help spur more significant behavioral changes."

Now, I have no idea if this really is a big deal. Plastic straws seem like such a small thing, how could they make any difference? On the other hand, a lot of plastic straws do add up, and I'm guessing that many of them may not be recycled. They just go in the trash.

Regardless, this is an Eye-Opening story, if only because it shows us how deep into the weeds activists go. Whether we agree with them or not, we need to think about this stuff.

Because it matters to some folks. Maybe a lot of people. And so maybe it needs to matter to business.

USA Today reports that Amazon "has been quietly expanding a program over the past few months in which some of its delivery providers take a picture of where they put your package. The photo is included in the notice of delivery received by shoppers so they know when it arrived and where to look for it."

While the program - from which shoppers are able to opt-out - is designed to both help consumers know where packages have been left and force delivery personnel to prove they've actually made deliveries, the story says that "the service also highlights the growing, if still small, reach of Amazon Logistics, the Amazon-controlled delivery network that is distinct from companies such as UPS, the U.S. Postal Service and FedEx with which Amazon contracts for the lion's share of its U.S. deliveries … The service is only active with packages delivered via Amazon's Amazon Logistics delivery system, which include Amazon Delivery Service Providers and Amazon Flex drivers. You can tell them apart because Amazon DSP deliveries usually come in white vans while Flex drivers use their personal vehicles."

And, the story says, "The feature rolls out as Amazon increasingly asks its customers to accept its constant presence in their homes, from a voice-activated speaker that records snippets of commands to a high-tech entry system that allows delivery personnel to enter their home."

KC's View: To me, this story speaks to the big game being played by some companies, as they look beyond the four walls of the supermarket and work to figure out ways they can integrate themselves into the home in increasingly intimate - some will say insidious - says.

Amazon is not alone.

There's another story, in The Verge about how "Google Assistant-enabled devices now support August DoorSense, the smart lock company's smart integrated sensor. Now if a user has DoorSense installed, they can check with Google Assistant whether their door is closed and locked." Not hard to imagine that at some point, people using Google Assistant will be able to let delivery people into their houses and then make sure they leave.

Of course, all this also means increasing competition. The Verge also had a story about how Amazon, the everything, isn't willing to carry everything - it no longer will sell Nest products, like its smart thermostat. Nest is owned by Google, and this "marks just the latest development in the acrimonious, anti-consumer feud between Amazon and Google. Nest was absorbed back into Google last month after spending three years as a standalone Alphabet subsidiary … Amazon has steadfastly refused to sell some Google-branded products like the Google Home voice assistant speaker and the company's Pixel smartphones."

Investor Place argues that all these moves have an obvious endgame: "Amazon wants to own your home, figuratively of course, providing consumers with an Amazon-controlled smart home."

But, of course, Google would like exactly the same thing.

The innovative, progressive companies are trying to connect the dots in ways that I fear that traditional companies may not be thinking about, and this could end up being a competitive handicap down the road.

Fox NewsM reports that in the wake of President Trump's announcement last week that he intends to impose a 25% tariff on all steel imports and a 10% tariff on all aluminum imports - regardless of the source country - Anheuser-Busch InBev released the following statement:

"Anheuser-Busch has been a proud leading manufacturer and employer in the United States for more than 165 years – we currently operate 21 breweries in 15 states and employ more than 18,000 people in the U.S. Because beer is increasingly packaged in aluminum cans, the proposed 10 percent tariff on aluminum will likely cost U.S. brewers millions of dollars, making it more difficult to grow and further invest in our U.S. operations. We urge the Administration to consider the impact of these decisions on the thousands of hard-working Americans and millions of beer drinkers that make up the U.S. beer industry."

In its story, the New York Times writes that The Beer Institute is arguing that the proposed tariffs "would amount to an unintended tax. It said people would lose their jobs as a result, and that higher prices for a six-pack could drive beer drinkers elsewhere for their refreshment."

MillerCoors went on Twitter to say that "like most brewers, we are selling an increasing amount of our beers in aluminum cans, and this action will cause aluminum prices to rise. It is likely to lead to job losses across the beer industry." While MillerCoors says that it buys as much domestic aluminum as possible, "there simply isn't enough supply to satisfy the demands of American beverage makers like us. American workers and American consumers will suffer as a result of this misguided tariff."

The Times writes that "the Trump administration has said that a flood of metals from other countries pose a threat to national security, and that the tariffs can help bolster domestic industries."

KC's View: It is interesting and sort of ironic that aluminum cans seem to have made such a comeback in the beer business, with so many craft beers moving over to aluminum instead of glass. And, to be honest, I was surprised to learn that about 60 percent of beer is packaged in aluminum.

International trade is a little out of my league, so, to be honest, it is hard for me to assess this one. I will say this - the arguments against the tariffs to this point seem a lot more passionate and well-thought out than the arguments for it. But I'm willing to keep an open mind and consider both sides … and hope that the folks on either side of the aisle are being as nuanced and holistic in their thinking about it as I'd like them to be.

Two stories about Publix this morning…

• The Palm Beach Post reports that after a decade of aggressive real estate acquisitions, "Publix Super Markets now owns nearly a third of its stores … As of Dec. 31, Florida's dominant grocer owned -- rather than leased -- 371 of its 1,167 locations, or 31.8 percent. In 2007, Publix owned just 11 percent of its stores, according to a Palm Beach Post analysis of Publix's financial filings."

The story notes that "Publix reported sales of $34.6 billion for 2017 and a profit margin of 6.6 percent -- an unusually high figure for a player in the notoriously low-margin grocery business. By contrast, grocery giant Kroger showed a margin of just 1.1 percent for the first nine months of 2017."

The same Post story says that "Publix said it was giving raises to its 193,000 employees, although it didn't disclose the size of the raises." The move comes as Publix reported that it got a $224 million tax cut in 2017 because of the the change in the nation's tax laws; the retailer also is facing, like other retailers, it is facing as tightening job market.

• Meanwhile, the Sun-Sentinel reports that after years of enduring entreaties from employees - including, most recently, a petition signed by more than 17,800 people and posted on coworker.org - Publix has agreed to review its dress code policy, with a possible eye toward allowing employees to have beards.

The company has said that "we are constantly working to better understand what is best for our customers and associates (and) are currently piloting guidelines that include allowing our male associates to wear neat, clean and professional beards and goatees in a few Publix locations. Rest assured, food safety remains our top priority, and that will not be compromised."

KC's View: For gosh sakes, let them have beards, as long as they are neat and trimmed and clean. It's 2018.
Orin C. Smith, who served at various times as Starbucks CFO and CEO, retiring in 2005, and was instrumental in growing the company in partnership with Howard Schultz and Howard Behar, passed away last week at age 75. The cause was pancreatic cancer.

The Seattle Times obit notes that Smith was "known for giving back to his hometown in southwestern Washington"; he "grew up in Chehalis and remained dedicated to it, from donating to the city's library to gifting $10 million last year to the area's Student Achievement Initiative."

At Starbucks, the story says, Smith was "known as an executive who looked out for employees' well-being." And Schultz, currently the company's executive chairman, tells the Times that Smith taught him to "lead and to live with humanity … He made
KC's View: I reached out to my friend Jim Donald, who succeeded Orin Smith as Starbucks' CEO in 2005, and he told me that he contacted Smith when he heard of his illness to tell him that he was "a large part of my personal and professional life. I think about the times we got to work together as my most favorite times in all my professional careers."

High praise, indeed.

…with brief, occasional, italicized and sometimes gratuitous commentary…

• The Wall Street Journal reports that "investors are pushing Amazon.com Inc. to explain how much of the food from its expanding grocery operations goes to waste.

"Green Century Capital Management, Inc. and other investors asked the Securities and Exchange Commission Thursday to force Amazon to allow shareholders to vote on a proposal asking it to explain its plans to mitigate the environmental impact and cost of wasted food."

According to the story, Amazon has said that "food waste wasn't material and that the e-commerce giant was already working to reduce it. Amazon said food represented less than 1% of operating expenses and assets last year, allowing it to exclude the proposal under SEC rules."

I'm just guessing here, but I would think that packaging waste would be a much bigger issue for Amazon that food waste.


• Reuters reports that Amazon "aims to launch its grocery delivery service in France as part of global ambitions to expand in food retail, though the move is not imminent … Privately held French supermarket operator Systeme U said last week that it was discussing a possible grocery supply deal with Amazon, though a major deal between Amazon and a French retailer has yet to materialize."

According to the story, "Amazon has made small forays in that direction and has steadily been building its presence in France, where it has run its Amazon Prime Now express delivery service in Paris since 2016."

Corporate Drumbeat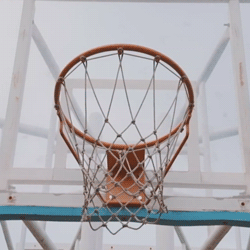 "Talent wins games, but teamwork and intelligence wins championships." -Michael Jordan

At Samuel J., we don't believe in the so-called "retail apocalypse."

"Retail self-destruction," maybe. But that only happens when companies and leaders don't adapt their stores to new competitive realities, don't create compelling customer experiences, and don't bring together exceptional talent and build extraordinary teams that can thrive and succeed even in the toughest of times.

Is this easy? Of course not. But it is achievable … especially when you have Samuel J. Associates on your team.

At Samuel J., our value never has been greater, because we understand the connection between great talent and innovative businesses. We are uniquely positioned to put together people and organizations in a way that builds expertise, cultivates leadership, and turns business challenges into business opportunities.At Samuel J, we know how to do it in a timely fashion and exceeds our clients' high expectations. And we have the winning record to prove it.

Click here to find out more.

At Samuel J. Associates, we help you find the right talent and build the right team.
…with brief, occasional, italicized and sometimes gratuitous commentary…

• Reuters reports that Chipotle has decided to close the Tasty Made hamburger restaurant it began testing in Lancaster, Ohio, in October 2016. The reason? It has "underperformed expectations."

What, they didn't want to wait for former Taco Bell CEO Brian Niccol, who becomes the new Chipotle CEO today, to be the one to take out trash? It is ironic, though. Chipotle opened a burger restaurant on the theory that it would allow it to diversify at a time when its Mexican restaurants were facing food safety questions, and now it is closing burger joint at a time when the guy who used to run its less aspirational competition is coming in to run the place.


• The Financial Times reports that three former Tesco executives will face a re-trial in the case that has them accused of fraud and falsified accounting; their actions, the prosecution says, were part of an accounting scandal in which the company systematically and systemically overstated revenue and understated costs.

The re-trial is occurring, the FT writes, because one of the defendants had a heart attack during the original trial, resulting in the British equivalent of a mistrial.

• Sir Roger Bannister, who at the age of 25 in 1954 became the first person ever to run a mile in under four minutes - 3:59.4 - passed away over the weekend. He was 88.

In its obit, the New York Times writes that by "breaking through a mystical barrier," Bannister created "a seminal moment in sports history … His record-setting feat would be surpassed many times. Runners in the next decades would be faster, stronger, better-equipped, better-trained and able to devote much of their time to the pursuit while benefiting from advances in sports science. But their later success did not dim the significance of Bannister's run."

Remarkably, Bannister gave up competitive running the same year he broke the the four minute barrier, to concentrate on his medical career; as a neurologist, he worked in both research and clinical practice.


• David Ogden Stiers, best known for joining the TV series "M*A*S*H" in season six as the arrogant surgeon Major Charles Emerson Winchester III, as well as for voicing the role of Cogsworth in Disney's original, animated Beauty and the Beast, has passed away of bladder cancer. He was 75.

KC's View: I didn't know that much about Bannister, other than his breaking the four minute mile, until I read the obits about him. But go figure - his life and insights into competition in some ways seem so much more than just about how fast he ran the mile. I love what he once wrote, that "To move into the lead means making an attack requiring fierceness and confidence, but fear must play some part in the last stage, when no relaxation is possible and all discretion is thrown to the winds."

Fierceness, confidence, and a little bit of fear. I like that.

As for Stiers … for my money, "M*A*S*H" actually got better when Stiers joined the cast, replacing Larry Linville's more buffoonish Frank Burns, because his character was far more of a match for Hawkeye Pierce. I also remember seeing a very young Stiers, who studied at Julliard, in a play at Lincoln Center in 1972 - his equally young and then-unknown costars were Kevin Kline and Patty Lupone.

We got a number of emails about the various stories last week focusing on the decisions by various retailers to change their requirements for people who buy guns in their stores.

MNB reader Karen Durfee wrote:

I was in a Dick's Sporting Goods store last night (Saturday) at 6pm and there was no sign that customers are shying away from the retailer in light of their recent gun sale restrictions.  Saturday night is not exactly a time I would expect to see the store full of shoppers, which was part of the reason I went at that time, but it was.  Glad to see a retailer can take a stand they feel is important and not miss a beat, possibly pick up the beat a bit!

From MNB reader David Spawn:

I applaud your stance and your desire to bring some kind of reasonableness to the discussion.

I was more saddened by a recent piece in Time that suggests the real reason for gun control measures now being suggested by the right is that it will improve the sagging fortunes of gun manufacturers which has resulted in less corporate contributions to the NRA.  This paragraph from the article sheds some light:
 
It may seem a paradox that gun manufacturers have suffered during the Trump era. Firearms sales are down across the industry: the combined revenues of Sturm, Ruger & Co.; Vista Outdoor; Winchester; Remington and American Outdoor Brands (formerly known as Smith & Wesson) fell 13% in fiscal 2017. FBI background checks, the metric used as a proxy to track sales, fell 8.4% last year from a record-breaking 2016. It was the largest year-over-year drop this century, and some of the world's largest gunmakers have cut back on production and slashed payrolls as a result. The slide has shown no sign of stopping: two days before the Parkland shooting, Remington declared it would file for Chapter 11 bankruptcy protection after its 2017 sales took a 30% nosedive.
 
Maybe too cynical is the next step to wonder if the White House has a stock position they are to trying to improve….
 
PS - There will always be people who refuse to acknowledge nuanced conversations and that ultimately is ok.

From another reader:

I'm fascinated by how far this dialogue will go, but already it seems some of the protests are going too far. A CEO of a major investment company said he's under pressure to "divest" gun manufacturers—something that's particularly difficult to do with index funds, when the gun making companies are part of the index. Similarly, the CFO of a credit card company said that it's under pressure to prohibit use of cards for buying guns—something it has no technical means of policing.

Then there's the case of FedEx and UPS, which are sparring over their NRA policies. FedEx first refused to end discounts for NRA members, saying it never sets pricing or discounts for groups "in response to their politics, beliefs, or positions on issues." Then, when the heat intensified, it tried to deflect blame, saying "for shipping from its online store, the NRA uses UPS and not FedEx." UPS countered that it's just a common carrier, and doesn't offer discounts to the NRA.

We live in interesting times, to be certain.  The lack of progress by state legislators (where gun licenses are today issued) has caused many to make this a Federal issue.  Society is playing a great role in getting the needed discussion to happen.

And from another:

First off I agree with how you have presented the subject, your commentary I believe was fair and considerate to both sides. With full disclosure I am ardent second amendment supporter and firearms owner.

With that said, I'm not so sure what these large retailers are doing is based on addressing their communities concerns. I believe these decisions are based primarily in protecting their bottom lines, and frankly that is their responsibility. Raising the purchase age to 21 really does not accomplish anything based on current evidence. I also find the age issue somewhat odds with itself as to what we feel 18 years olds are mature enough to handle. It is my opinion these decisions by the retailers are about appearing to make change while really not making any significant change, and in my mind this is disingenuous.
 
Just my thoughts for whatever their worth, presented in what I hope was a polite and civil manner, which seems to be in short supply these days.

I think the age issue deserves discussion. After all, one can join the military at 17. But one cannot buy a beer until aged 21. Hardly a surprise that the debate can be confusing, because standards are inconsistent.

And from another:

I applaud Kroger/Fred Meyer, Walmart and Dick's for eliminating guns and raising age to 21. More and more companies are responding ethically to the crazed gun shooting issue and about time. Now it's time for Congress to get its collective butts in gear to do likewise. They should also forbid NRA lobbyists, in my opinion.

Another MNB reader wrote:

Heaven help a country where we have to count on Wal-Mart to lead us to the moral high ground.

MNB reader Paul Simonetti wrote:

Wanted to take and let you know that your commentary about the gun sales issue was one of the best comments I have read to date on this issue. Well said , sir.

Thanks. In the end, I think I'm with the kids. But I'm certainly willing to listen, and hope others will do the same.



On the broader subject of companies having to take positions, one MNB reader wrote:

I remember not long ago when CVS pulled the plug on Tobacco, and everyone said while it was good PR it was a bad business decision. They've gone on to diversify into more profitable business, added healthier foods items and become the leader in their channel from a social perspective- and that was a $4 Billion Dollar a year revenue loss if I remember correctly?
 
Michael Jordan was often criticized for not speaking out on social/racial issues and was allegedly quoted saying something along the lines of  "Republicans buy shoes too'- At that time being as apolitical as possible was smart business. I think what some of these examples tell us (and there are countless more) is that era has come to an end. While you can't place a dollar value on positive PR, it's simple math that when the general public strongly agrees with something (most people on both sides don't seem to think anyone needs an AR-15)- it's smart business (or politics) to let them know you are on their side.




On a less contentious subject - where Amazon's HQ2 will be - one MNB reader wrote:

Believe it is obvious where Amazon HQ2 will be located, somewhere in the vicinity of Washington DC.  The only force that will slow down Amazon is the US government and Amazon smart enough to not to let that happen or at least slow the process.

I wrote last week:

I've always believed that Amazon would choose either a blue or blue-leaning location for HQ2, because that would be the kind of place where it would be easier to attract a diverse workforce.

One MNB reader responded:

Kevin, this is a completely irresponsible thing to say and not true under any stretch of your imagination.

First of all, I don't think it is irresponsible. I'm just stating my opinion. We'll see if I'm right.

(Guess this wasn't as less contentious as I thought…)

And from MNB reader Tim McGuire:

Great to see your perspective that Toronto is still a viable wild-card contender for Amazon's HQ2. As a proud Canadian retailer based in Toronto I can tell you our city and the greater Toronto region would be excited to welcome Amazon to Canada.

In addition to the LGBTQ-friendly environment your article highlighted, Toronto has two advantages over all the US locations - first, Canada's universal healthcare system would save Amazon $600 million per year in healthcare costs vs any US city - and that is more valuable over time than even the $7 billion in tax grants New Jersey has offered.

Second, in direct contrast to the Trump government's restrictions on visas for the highly-skilled immigrants that Amazon and all of Silicon Valley need to fuel their growth, Canada has instituted an accelerated visa process to get qualified candidates a visa in just 2 weeks, because we recognize that every new software engineer who comes to Canada and makes $200,000 per year quickly puts $150,000 of it back into the broader economy. I call the quick-delivery visa process "Canada Prime". :)

The 90th Academy Awards were held last night, and here are the major category winners:

Best Picture: The Shape Of Water
Best Actress: Frances McDormand, Three Billboards Outside Ebbing, Missouri
Best Actor: Gary Oldman, The Darkest Hour
Best Supporting Actress: Allison Janney, I, Tonya
Best Supporting Actor: Sam Rockwell, Three Billboards Outside Ebbing, Missouri
Best Director: Guillermo del Toro, The Shape of Water
Best Original Screenplay: Get Out, by Jordan Peele
Best Adapted Screenplay: Call Me By Your Name, by James Ivory

Industry Drumbeat
Just a reminder ... Jackson Jeyanayagam, CMO of Boxed, joins Tom Furphy and Kevin Coupe to talk about his company's competitive posture, unique value proposition, and focus on family-friendly values, as well as his experience as head of digital marketing at Chipotle during its food safety crisis. Plus, Tom and Kevin discuss Amazon's integration of Whole Foods, and much more, in this inaugural edition of The Innovation Conversation Podcast.

This podcast can be played below, or can be accessed and subscribed to on both iTunes and GooglePlay.


This Innovation Conversation Podcast is sponsored by ReposiTrak, and brought to you by GMDC.
Corporate Drumbeat
"Content Guy" Kevin Coupe sits down with Barry Clogan (pictured at left) - a veteran of the e-commerce wars with his share of battle scars - the 2018 National Retail Federation Big Show, to talk about how the fast evolving e-commerce segment is creating a growing chasm between retailers that "get it" and those who don't. The focus is on customer acquisition, and the importance of focusing on total customer value as opposed to sales and transactions, and the conclusion is that retailers are running out of time to make the critical moves to keep them relevant and successful.

Content Guy's Note: In the interest of full disclosure, I should note here that Barry currently is president of Retail Solutions at MyWebGrocer, but also spent five years at Tesco, where he led its online grocery rollout across eight countries. I thought his perspective would be valuable, and worth sharing with the MNB community. It was only later that MyWebGrocer stepped in and asked to sponsor it … which didn't particularly matter in terms of content, because at no point in the interview did we talk about MyWebGrocer. This is not a commercial, or even an infomercial … but I wanted to be completely transparent about it. So, enjoy…

Corporate Drumbeat
Marty Ramos, Microsoft's Chief Technology Officer for Retail, Consumer Products & Services, discusses with Tom Furphy & Kevin Coupe the "fire hose" of technology options available to retailers and how to prioritize among them. Ramos says it is all about BILL - basket size, inventory, labor and loss prevention - and making sure that technology addresses one or more of these issues. And, he talks about the retailers making the biggest, most innovative strides. Plus, Tom and Kevin talk about the challenges of the "last mile."

This podcast can be played below, or can be accessed and subscribed to on both iTunes and GooglePlay.

This Innovation Conversation Podcast is sponsored by ReposiTrak, and brought to you by GMDC.
PWS 53