Join the MNB Community.
Get a Wake Up Call each morning...
Email:
Explore the MNB Archives

From The MNB Archives
Tuesday, March 06, 2018
by Michael Sansolo

Between new competition, stunning technological leaps and rapidly changing consumer desires you might be thinking: isn't that enough? Well, apparently nothing is enough anymore.

Regular MNB readers have no doubt been following the insightful and mostly well-meaning conversation on this site surrounding gun sales. No matter how you feel about the issue, I hope you've been paying attention because like it or not, hot-button issues are likely to matter to you and your company sooner rather than later.

The Washington Post had an interesting article this weekend examining the emerging trend of "buycotts" (and yes, that is spelled correctly). A buycott is the opposite of a boycott. In one case people studiously avoid a product or company they want to punish. In the other, they reward them.

Currently you see that playing out between those who now avoid stores like Dick's at all costs because of their new policy on gun sales. At the same time, others are making extra trips to Dick's, Walmart, Patagonia or REI to support the political stands they are taking. Just a few years ago, the same took place when social conservatives rushed to Chick-fil-A to demonstrate their support for traditional marriage.

The Post article detailed two important points. First, thanks to the continued growth of social media it is easier than ever for shoppers to track and share information about companies and to therefore profile their political and social positions. Second, a Georgetown University professor explained that since people like buying things, the notion of shopping to support a cause is more attractive than any boycott.

Oh yes, the Post also found that the trend of cause-informed shopping is growing. This isn't going away.

Just like that, you have acquired an entirely new headache, but that's always the essence of business success. The best always survive - even thrive - by overcoming the new challenges and complexities.

And this will be complex. Sunday's New York Times featured an interview with chef Jose Andres who recently spent months in Puerto Rico cooking meals for thousands on the storm-ravaged islands. Andres also made the news in 2015 when he cancelled plans to open a restaurant in one of Donald Trump's new hotels in response to comments the then-candidate made about Mexicans. Asked about whether that was a business or moral decision, Andres offered an incredible insight to the future.

"It was a business decision. But all the good business decisions in the 21st century are smart moral decisions," he said.

If that's the case, life isn't going to get simpler anytime soon and frankly, I wish there were some easy guidance to offer on this topic. But the reality is that we all have differences of opinions on countless things. Somehow, that is going to be something we'll need to communicate better than ever to our shoppers, staffers and communities.

Personally, I'm hoping that common sense will remind us that eating a really good chicken sandwich with a side of waffle cut fries isn't always a political statement. Sometimes it's just lunch.


Michael Sansolo can be reached via email at msansolo@morningnewsbeat.com . His book, "THE BIG PICTURE: Essential Business Lessons From The Movies," co-authored with Kevin Coupe, is available on Amazon by clicking here. And, his book "Business Rules!" is available from Amazon by clicking here.

by Kevin Coupe

No matter what the rock says at Stew Leonard's, the customer isn't always right.

But, it probably is important for retailers always to treat customers as if they're right, except in extreme circumstances.

The thing is, most times this isn't even hard. It just requires the right frame of mind. Maybe, sometimes, a little imagination.

I was thinking about this over the past few days as I've read a series of stories about Aspen Cline, a teenager who lives Anthem, Arizona - a Phoenix suburb with about 30,000 residents, apparently (based on a modicum of research) best known for having the tallest Christmas tree in Arizona.

Aspen Cline, according to numerous reports, decided to go horseback riding on Scout, her trusty steed, on a recent birthday. She went with a friend, and at some point during the ride, they decided to visit a nearby Starbucks for a couple of Frappuccinos and a cup of whipped cream for the horses.

So, they went through the drive-through lane. On their horses. And were rejected, told that official Starbucks policy says that drive-throughs are only for cars.

The result - the two teenagers didn't get their drinks, and the story went viral.

Neither result was inevitable, it seems to me.

First of all, the bit about "official policy." Give me a break. Even if policy says "cars only," that's probably to keep people from walking up to drive-through windows, which one can easily imagine could create a higher probability of pedestrian accidents.

But no horses? I sincerely doubt it.

A smart barista and/or store manager would've seen this not as a problem, but as an opportunity.

What they should've done is run outside to make sure they got a picture of the teenagers-on-horses being served their drinks. A picture that could've been posted on social media, creating a different viral experience.

What they should've done is comped the drinks. And the whipped cream.

What they should've done is celebrate the moment. Have fun with it.

Find a way to make it work.

Not turn it into a public relations downer.

And then, in the event that they really don't want to encourage this sort of thing, install a damned hitching post.

These are moments and opportunities that can be turned into the best kind of Eye-Openers.

The Wall Street Journal reports that Amazon is talking to a number of banks, including JPMorgan Chase and Capital One, about the possibility of creating a checking account-like offering that would be made available to its customers.

The Journal offers some context:

"The effort is still in its early stages and may not come to fruition, the people said. The talks with financial firms are focused on creating a product that would appeal to younger customers and those without bank accounts. Whatever its final form, the initiative wouldn't involve Amazon becoming a bank, the people said.

"If the product emerges, it would further inject Amazon into the lives of those who shop on its website and at its Whole Foods grocery stores, read on its Kindles, watch its streaming video and chat with Alexa, its digital assistant. Offering a product that is similar to an own-branded bank account could help reduce fees Amazon pays to financial firms and provide it with valuable data on customers' income and spending habits."

It is, the story says, "too early to say exactly what the product will look like, including whether it would give customers the ability to write checks, directly pay bills, or access to a nationwide ATM network."

KC's View: Whether you think this is a good idea or not, this story is indicative of Amazon's connect-the-dots approach to business. First, you sell everything … then you make it easier to buy everything … then you create a variety of mechanisms through which don't even have to be bought because they just show up automatically…then you develop programs that make convenience and impulse purchasing easier … and then you start working on owning the delivery function so you may actually be able to bring things into the home and put them away and even maintain security … and then you work on creating alliances that will facilitate paying for everything you acquired through Amazon, which makes a ton of sense because we're talking about hundreds of millions of people who have been lured, seduced and enticed to be part of the Amazon ecosystem.

The question is, how do you compete with this?

If your answer is that you compete by "getting back to fundamentals" or by doing what you've always done, then you are right on one count. You are done. As in finished, kaput, over and out.

In Minnesota, the Star Tribune reports that Target "is shelling out $250 million to spiff up stores in its backyard to keep them relevant in the digital era.

"The Minneapolis-based retailer will give top-to-bottom makeovers this year to 28 stores in the Twin Cities, or about half of its footprint in the region. It's the largest investment the company is making in any single market this year as part of a $1 billion-plus effort to refurbish about 325 stores around the United States."

According to the story, "The improvements include a more prominent counter to pick up online orders, a 'trend spot' near the entrance showcasing seasonal home goods and apparel, more self checkout lanes, new produce bins and grocery displays and an elevated beauty department. Stores also will get a new look and feel with updated flooring, LED and specialty lighting, more neutral (and less red) colors, and upbeat music streaming throughout. And, after testing the concept last year, remodeled Target stores this year will feature a nursing room to better cater to one of its key demographics: young families."

KC's View: I hate to be the cranky guy here, but I'm always a littler suspicious when businesses do their best work in their home markets. It means that top execs don't have to go far to shop in their very best stores, which may delude them about the shopping experience elsewhere in the chain, in more far off locations.

Just once, I'd love to see a retailer say that it has identified its worst stores and worst division that is as far from HQ as possible, and that those are the stores that are going to get makeovers.

Nielsen is out with a new study called "The Meal Kit Opportunity," saying that "overall, 9% of Americans say they've purchased a meal kit in the last six months - that's 10.5 million households. What's more, 25% of consumers say they would consider trying a meal kit in the next six months - that's more than 30 million households."

The study goes on to say that "although the majority of meal kits are purchased from online subscription services, in-store meal kit sales grew rapidly in the past year, up 26.5% to $154.6 million in sales, posting growth of more than 26% year-over-year. For context, total brick-and-mortar sales for center store edibles (grocery, dairy, frozen foods) dipped 0.1% last year to $374 billion."

The Nielsen analysis found that "more than one-fourth (26%) of meal kit users classify themselves as gourmet cooks. Comparatively, only 16% of U.S. consumers consider themselves gourmet cooks, highlighting the notable appeal of meal kits to this consumer segment. On the flip side, 15% of Americans consider themselves frozen foodies, yet only 9% of frozen food consumers are meal kit users. Digging into to what meal kit buyers look for in the offerings they purchase, almost 60% say value for the money is extremely important, and almost half (49%) say low-cost items are important."

Bloomberg has a story about "the slow decline of pre-employment drug tests, which for decades had been a requirement for new recruits in industries ranging from manufacturing to finance."

The reason? A tightening job markets, plus the fact that "marijuana is now legal in nine states and Washington, D.C., meaning more than one in five American adults can eat, drink, smoke or vape as they please … Drug testing restricts the job pool, and in the current tight labor market, that's having an impact on productivity and growth. In surveys done by the Federal Reserve last year, employers cited an inability by applicants to pass drug tests among reasons for difficulties in hiring. Failed tests reached an all-time high in 2017, according to data from Quest Diagnostics Inc. That's likely to get worse as more people partake in state-legalized cannabis."

Drug testing certainly isn't going away completely. Certain kinds of jobs (think driving heavy machinery and performing brain surgery) always will require clearer, less-high thinking. Some employers are resolute, and is the federal government. And, the story says, "Weed-averse employers have a notable ally: Attorney General Jeff Sessions. A longtime opponent of legalization, Sessions rescinded in January the Obama-era policies that enabled state-legalized cannabis industries to flourish."

KC's View: I think that the Sessions approach is just a temporary blip in the cultural continuum when it comes to pot.

Not everywhere, and certainly not for all jobs, but I do think - even if I'm not sure I agree - that as marijuana becomes more legal in more places, drug testing will become less prevalent.

Just a fact of life.

Washington State Gov. Jay Inslee yesterday signed a net neutrality law that "prevents internet service providers from blocking and slowing down content online," according to a story in the New York Times. The move by Inslee, a Democrat, makes Washington the first state to implement such a law, which is a direct response to new federal rules "that strip away regulations on how high-speed internet providers handle digital data. The dismantling of the nationwide rules, approved by the Federal Communications Commission last year, set off a fierce outcry from consumers and tech companies."

According to the story, "The Washington State law, which goes into effect June 6, bars internet service providers from blocking websites or charging more for faster delivery of certain sites in a way that benefits the broadband company and partner websites.
The new law is one of several efforts to counter the F.C.C. change. Lawmakers in about two dozen states have introduced bills similar to Washington's. And multiple governors, including in New York and Montana, have signed executive actions that prohibit internet service providers with state contracts from blocking or slowing data on their lines."

The Trump-era FCC, in rolling back net neutrality regulations, has said that those rules reflected the "heavy hand" of government excess that only served to inhibit innovation and research at telecom and cable companies. Those who object to this move argue that it will mean that companies with deep pockets will be able to pay for faster access to consumers, which is not in the public interest.

KC's View: As I've said here before, the lines between the two sides of the issue have been fairly specific, with content companies like Amazon and Google favoring net neutrality, and distribution companies like Comcast, Verizon, AT&T and Time Warner lobbying for deregulation. My argument has been that retailers ought to be siding with the internet companies, lest the distribution companies exercise way too much control over how efficiently and effectively they can communicate with online shoppers.

Corporate Drumbeat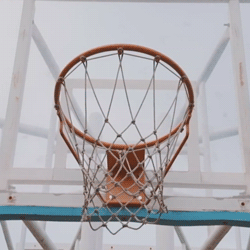 "Talent wins games, but teamwork and intelligence wins championships." -Michael Jordan

At Samuel J., we don't believe in the so-called "retail apocalypse."

"Retail self-destruction," maybe. But that only happens when companies and leaders don't adapt their stores to new competitive realities, don't create compelling customer experiences, and don't bring together exceptional talent and build extraordinary teams that can thrive and succeed even in the toughest of times.

Is this easy? Of course not. But it is achievable … especially when you have Samuel J. Associates on your team.

At Samuel J., our value never has been greater, because we understand the connection between great talent and innovative businesses. We are uniquely positioned to put together people and organizations in a way that builds expertise, cultivates leadership, and turns business challenges into business opportunities.At Samuel J, we know how to do it in a timely fashion and exceeds our clients' high expectations. And we have the winning record to prove it.

Click here to find out more.

At Samuel J. Associates, we help you find the right talent and build the right team.
The Boston Globe reports on Daily Table, a two-store nonprofit "designed to bring healthy, affordable food to inner-city neighborhoods with limited grocery options."

Launched by former Trader Joe's executive Doug Rauch, Daily Table "doesn't look like a typical supermarket; It is smaller and laid out more like a Trader Joe's, where Rauch was president for 14 years. In 2013, Rauch went on a national media tour to explain his mission: a store that would stock food that had passed its sell-by date, salvaging still perfectly good food from the landfill and getting it to people who need it.

"Some hailed the idea as a breakthrough," the Globe writes. "Others worried that selling expired food to poor people was demeaning. But Rauch argued that he could create a sustainable business model that could to solve food waste and hunger at the same time."

Now, more than two years after he opened the first Daily Table, the Globe writes that "Rauch believes he has amended his original business plan with the hopes of eventually launching Daily Table stores across the country."

You can read the whole story here.

• Amazon said this morning that it is extending free, two-hour delivery of purchases from its Whole Foods stores from the original four markets that launched last month - in Austin, Cincinnati, Dallas and Virginia Beach - to Atlanta and San Francisco.

The expansion begins today, and is being powered by Amazon's Prime Now service via apps available on Android and iOS devices.

Amazon says that "Prime members receive two-hour delivery for free and ultra-fast delivery within one hour for $7.99 on orders of $35 or more."

• The Wall Street Journal reports this morning that McDonald's will begin using fresh beef, not frozen, to make quarter-pounders at some 14,000 of its restaurants around the country.

The story says that "the move to please customers who want less processed food" will complicate the supply chain for McDonald's at a time when it "is also trying to position itself as the go-to chain for cheap breakfasts and sandwiches. In January, McDonald's said changes to its value menu helped boost same-store traffic in 2017 for the first time in five years."

However, there is another reality with which McDonald's has to cope - "increasing competition from fast-casual chains such as Shake Shack and Smashburger … that have gained ground among customers willing to pay more for meals they see as higher quality."


• The New York Times reports that the Nordstrom family has been rejected by its company's board of directors in their attempt to take the retailer private. The board yesterday rejected the family's $8.4 billion as being too low, and, the Times writes, "threatened to cut off further discussions with the family group, which includes the company's co-presidents and a granddaughter of one its founders."

The family group already owns about 30 percent of the company's shares.

"Unless the group can promptly and substantially improve the price it is proposing to pay for the company, the special committee intends to terminate discussions," according to a statement reported by the Times. "The committee also said it would not provide the family with any additional 'due diligence' information."

The Times notes that the Nordstrom family has wanted to take the company private for more than eight months, hoping to find save haven from "the public stock market and its harsh scrutiny of brick-and-mortar retailers," but also finding that lining up financing in an environment where traditional retail is seen by some as less than a good investment.

• Variety reports that Russ Solomon, the founder of Tower Records, has passed away at age 92.

According to the story, Solomon was watching the Oscar telecast when he asked his wife to refill his whiskey glass. When she returned, he'd died of a heart attack.

KC's View: This death is worth noting because it comes several years after the death of the company he created, an event that itself is a cautionary tale about the impact of disruptive influences.

Tower Records, Variety writes, was "arguably the first nationwide record supermarket … From the '70s through the '90s, Tower was the reigning music retailer in the country, in some years grossing more than $1 billion. While other prominent chains like Musicland sported more stores, Tower's enormous volume, backed by its canny merchandising, placed them at No. 1 among U.S. music merchants."

And yet, the story points out, "it's difficult to think of a business that was impacted more by the rise of file-sharing, the Internet and Amazon than Tower. Napster and other illegal file-sharing services made music widely available at no cost;  Amazon enabled customers to shop from home; unlike Tower, big-box retailers like Best Buy (which, ironically, announced only last month that it will cease selling compact discs in July), Wal-Mart and Target drew the majority of their profits from other products and were able to offer lower prices for music to people who still went to stores.

"Most catastrophically, Tower continued to expand its reach internationally as physical sales of music began to feel the pinch. Bank loans of more than $300 million to open foreign outlets proved to be more than the company could handle. Tower filed for Chapter 11 bankruptcy protection in 2004, but no turnaround was in the offing; in 2006, on hold with major-label suppliers who had forgiven some debt two years earlier, the company was forced to liquidate its assets after a second filing."

Got the following email about Amazon's search for an HQ2 location:

Toronto is the most logical city. It offers a couple of perks that the US just does not have. Great immigration laws, great medical, great talent and just a great city over all. And most of all none of the drama that comes with a US City.

Go Toronto.




We had a story yesterday about how plastic straws are being banned in a number of US cities, for environmental reasons.

One MNB reader wrote:

From what I understand KC, and I just read this myself, the straws kill wildlife, mostly birds (seagulls?), as they get stuck in their throats and can suffocate them.

MNB reader Kendra Riffe elaborated:

I'm a scuba diver and many of us in the diving community have tried to eliminate disposable straws in our personal lives.  This very graphic video is one reason why.

It is an amazingly painful video to watch … but it made me never to want to see or buy a plastic straw again.

From another reader:

Just like guns don't kill people, plastic straws don't get into the ocean and on the beaches by themselves.  The problem is the significant number of inconsiderate people who are too lazy to dispose of their trash in a responsible manner.  It appalls me to see all the litter along the highways  that our tax dollars have to devote to clean up.  I used to think it was a class issue, noting the difference in trash littering some neighborhoods vs. others.  But today colleges campuses look like that as well.  When I was in college back in the sixties I didn't see this.  I have come to conclude that our society in general has just become littered with inconsiderate slobs. (Pun intended). Smokers think nothing of emptying their ash trays in parking lots, or tossing their butts out the window.  Fast food patrons eating in their cars seem to find tossing the remains out the window is an appropriate way of disposal.  One day I was walking behind a woman drinking a soft drink.  When she was finished she just tossed the empty can over her shoulder.  I said something to her and she responded "mind your own business old man".




Yesterday, I implored Publix to let its employees wear beards. (The company is being petitioned to change a long-held policy.) One MNB reader responded:

Totally agree KC, seems out of touch in 2018. Can't believe the New York Yankees don't allow them either, or long hair!

Nobody should emulate the damned Yankees.

Except, of course, when it comes to winning World Series.

(Full disclosure: I say this as a Mets fan.)




On the subject of steel and aluminum tariffs, which are seen as hitting/hurting the beer and soup industries, yesterday I wrote:

International trade is a little out of my league, so, to be honest, it is hard for me to assess this one. I will say this - the arguments against the tariffs to this point seem a lot more passionate and well-thought out than the arguments for it. But I'm willing to keep an open mind and consider both sides … and hope that the folks on either side of the aisle are being as nuanced and holistic in their thinking about it as I'd like them to be.

MNB reader Dean Balsamo responded:

This is a thorny issue for sure.  But while those opposed to tariffs are "passionate" the thing I've yet to see from the media and others in opposition to them….are any "facts." Normally when  this President says anything about policy …."fact checkers" come out of the woodwork to point out how far from the "facts" he is.
 
But in this case outside of the passion you see in opposing them…and as you note some brewers think it will hurt them…where are the actual facts showing the President is "factually" wrong about the unfairness of present trade deals?
 
Maybe the media is not skilled in discussing this topic or else…there is some truth to the trade deal discussion…we may actually be have unfavorable terms…due to our country's attempt to help countries whose economies were not doing as well in the past….India, China…and others.
 
Could the call for tariffs actually be a call for re-balancing trade again so we have fair terms…since those countries we were helping before  with favorable terms …better than ours…are doing well enough now that we don't have to lend them the same kind of help via trade deals we did before?
 
Granted if we do tariffs  some of our industries may experience  higher costs…but maybe this is a temporary adjustment for the new terms –ones which actually are fair to us as well as other countries.
 
If the countries we helped in the past by giving them the better end of the deal, are doing well enough to compete on the open market-then does it still make sense to extend one sided-terms –in their favor and we take the short end? I don't know of many other countries in the world (Does India? China?) that willingly  takes a bad deal because they want to help another country do you?
 
This could be an area long overdue for reassessment in terms of insuring our own economic interests have an important place at the table, unlike the more recent past when our sense of helping others less fortunate was the prime motivator in seeking terms.  Yin and Yang at play as it always is.

It has been my impression that the media is not discussing the issue as much as it is enabling a discussion of the issue by economists and foreign affairs experts.

From another reader:

Kevin it's leverage…the President is the only government official that knows, the US government is to the world economy that American business is to the US economy. Is Jeff Bezos concerned about what anyone thinks of him and how he is running his company…I think not.
 
I also know little about tariffs, but I do know a little about business, negotiation and leverage. Let me first say that the President is so far out in front of all politicians (US and/ or around the World) on understanding what the US government is to the world.
 
This tariff move is brilliant, the US economy is coming back by multiple measures, unemployment is down in whatever way you want to measure and US citizens people have more money to spend then they have had in a long time. This is what is novel for all government officials around the world, they want to negotiate when everything is down to fix the down versus when it is up like it is today and when you actually have leverage. What better message to send than speaking from strength, isn't that business 101! This strategy gives the President the negotiating strength to move away from so many bad government deals/ treaties made since WW2.
 
So the communist countries are upset and our allies are upset, so why is everyone so surprise the President PROMISED from day 1 America first…who missed that message?
 
The bottom line is the US government is the largest business in the world that has been miss managed since WW2, and no one in government understands or wants to understand that! If someone would pick up and read one of a million business books they would understand the President. Business is business whether Apple, Alphabet, Amazon or the US Government, it's time for the elites of our government (every government official) to understand and put America first.
 
In the end, the US companies will provide more and better job opportunities than ever, we have the economy, the money and the freedom to buy what we choose!

I would profoundly disagree with the notion that government is a business. I would agree that government should adhere to certain fiscal disciplines, but it is not a business - it has a different (and, in my view, higher) calling than businesses do.

Bobby Kennedy once quoted the Greeks as saying that our ultimate calling is "to tame the savageness of man and make gentle the life of this world." That's what government should do, in my view … but businesses are supposed to create profit, which then creates opportunity. Different priorities … though the overlap varies depending on what company we're talking about.

MNB reader Bill Kadlec wrote:

This is classic Trump. Trump announced this morning that the trade tariffs go into effect IF NAFTA isn't redone in a fair manner to the US. The three trading partners are in Mexico City right now trying to hammer out a new agreement. And, based on a WSJ article yesterday, Canada and Mexico are the number 1 exporters to the US of steel and aluminum. Everybody was thinking China but, in fact, they're somewhere in the middle of net exporters of these goods to the US.  Apparently, NAFTA talks aren't going the way Trump thinks they should. So, first step, threaten something outrageous and damaging that reaches beyond the situation. Get others screaming about why it is a bad idea. Then reveal why and start blaming those he wants to "cooperate" on the problem.
 
He has been doing this in his real estate and other affairs forever. Now, he lets the press do a lot of the work for him after making these excessive announcements. What I have noticed is, his techniques, given the world stage he's on, are becoming more refined. He started out being a bully and brute. This go around, he's done a nice job of bringing public pressure to the situation in a way that gives him more leverage (it would seem).

Mexico and Canada may disagree with your characterization of his techniques becoming more refined.

As for the tariffs, I'm still listening … though much of the GOP seems to feel that they could damage the current economic upswing.




And, regarding the naming of Jim Donald as Albertsons' new president/COO, one MBNB reader wrote:

Hallelujah! The best move this company has made in years.  We need a man like Jim, especially at a time when employee morale is so low.  Stores are terribly understaffed, especially at checkout.  I can only speak for Shaw's, who I work for.

We are also in the process of transitioning all back of the store functions from SuperValu to Safeway, and all of the problems that entails, especially with the supply chain.

From another reader:

It sounds to me like Jim Donald is the old time executive who knows where the action is, it is in the retail stores. Walking through stores in the wee hours of the day tells me a lot about this long time grocery executive.

Here in the NW divisions of Albertsons and Safeway, these two chains have a pricing image with the consumer. Their retail pricing is much higher than Fred Meyer, Walmart, and Winco, not just in grocery, but in the high margin perimeter departments as well. The out of stock on sale items is also an issue, especially with Safeway stores. Rite Aid stores pricing is so high, I do not know why anyone would shop in these stores, other than pharmacy.

As Yogi Berra once, supposedly said, " You learn a lot by watching." Mr. Donald has a lot to observe to enhance sales and profits so Albertsons can get the markets to support the IPO price of Albertsons stock. Down the road, it will be interesting to see what changes Jim Donald will bring to the table.
Industry Drumbeat
Just a reminder ... Jackson Jeyanayagam, CMO of Boxed, joins Tom Furphy and Kevin Coupe to talk about his company's competitive posture, unique value proposition, and focus on family-friendly values, as well as his experience as head of digital marketing at Chipotle during its food safety crisis. Plus, Tom and Kevin discuss Amazon's integration of Whole Foods, and much more, in this inaugural edition of The Innovation Conversation Podcast.

This podcast can be played below, or can be accessed and subscribed to on both iTunes and GooglePlay.


This Innovation Conversation Podcast is sponsored by ReposiTrak, and brought to you by GMDC.
Corporate Drumbeat
"Content Guy" Kevin Coupe sits down with Barry Clogan (pictured at left) - a veteran of the e-commerce wars with his share of battle scars - the 2018 National Retail Federation Big Show, to talk about how the fast evolving e-commerce segment is creating a growing chasm between retailers that "get it" and those who don't. The focus is on customer acquisition, and the importance of focusing on total customer value as opposed to sales and transactions, and the conclusion is that retailers are running out of time to make the critical moves to keep them relevant and successful.

Content Guy's Note: In the interest of full disclosure, I should note here that Barry currently is president of Retail Solutions at MyWebGrocer, but also spent five years at Tesco, where he led its online grocery rollout across eight countries. I thought his perspective would be valuable, and worth sharing with the MNB community. It was only later that MyWebGrocer stepped in and asked to sponsor it … which didn't particularly matter in terms of content, because at no point in the interview did we talk about MyWebGrocer. This is not a commercial, or even an infomercial … but I wanted to be completely transparent about it. So, enjoy…

Corporate Drumbeat
Marty Ramos, Microsoft's Chief Technology Officer for Retail, Consumer Products & Services, discusses with Tom Furphy & Kevin Coupe the "fire hose" of technology options available to retailers and how to prioritize among them. Ramos says it is all about BILL - basket size, inventory, labor and loss prevention - and making sure that technology addresses one or more of these issues. And, he talks about the retailers making the biggest, most innovative strides. Plus, Tom and Kevin talk about the challenges of the "last mile."

This podcast can be played below, or can be accessed and subscribed to on both iTunes and GooglePlay.

This Innovation Conversation Podcast is sponsored by ReposiTrak, and brought to you by GMDC.
PWS 52