Join the MNB Community.
Get a Wake Up Call each morning...
Email:
Explore the MNB Archives

From The MNB Archives
Wednesday, March 07, 2018
Content Guy's Note: The goal of "The Innovation Conversation" is to explore some facet of the fast-changing, technology-driven retail landscape and how it affects businesses and consumers. It is, we think, fertile territory ... and one that Tom Furphy - a former Amazon executive, the originator of Amazon Fresh, and currently CEO and Managing Director of Consumer Equity Partners (CEP), a venture capital and venture development firm in Seattle, WA, that works with many top retailers and manufacturers - is uniquely positioned to address.

This week, the importance of testing cycles, iterations and failures … and changing the culture … if companies really want to move forward.

And now, the Conversation continues…

KC: Let's start with Amazon's decision to buy Ring, which manufactures internet-connected doorbells and cameras, for $1.1 billion.  For me, this was just another part of Amazon's connect-the-dots approach to creating an ecosystem, since it will connect to its Alexa-based system and conceivably would help enable its initiative to allow Amazon personnel to not just deliver to the home, but into the home.

But I'm just speculating here.  I don't have a Ring.  You do.  So tell me about its functionality and relevance, and where you think it can go.

Tom Furphy: We love our Ring doorbell. Installation was easy, using the wiring and wall box of our existing doorbell. I simply downloaded the app, followed instructions and it was installed and connected to our wi-fi in about 15 minutes. Whenever anyone comes to our front door the app sends us a notification. By clicking on the notification, we can see who is at the door and can even speak with them. We can do this from a room inside the house, across town or across the globe. It also captures and keeps a video log of activity at our front door.

Ring allows us to see deliveries that are made when we're not home. And it's also gives me an added peace of mind when I'm traveling to see the comings and goings at our front door. Ring is rolling out a range of products including motion cameras, motion lights with cameras, and monitored and connected security. The platform will have a constant pulse on everything that is happening around the house. Perhaps it's a little "big brother-ish". But I will say it is very comforting to have it in place.

Imagine the power this brings to Amazon. They will be able to literally extend the visibility of the supply chain to the doorstep. They can send a signal to their customers that their package has arrived, real time, with video evidence. They can even have visibility into the home and perhaps ultimately to the pantry and refrigerator as more cameras or sensors are introduced. When this incorporates with their contextual customer engagement via the Alexa platform, it gets really exciting. The data and their ability to be responsive to customer demand will be amazing. Assuming they continue to respect privacy boundaries, they have just increased their lead even further.

KC: We had a story on MNB last week about a startup called AiFi, which "emerged from stealth mode" to begin offering a checkout-free solution for retailers, scalable from single store retailers to chains of thousands of stores.  And in addition to monitoring products in a store, it also tracks consumer behavior in a way that should allow retailers to act more effectively in a way that is relevant to the shopper.

This story made me think that maybe Amazon doesn't have a big a head start on this kind of stuff as some of us may have believed, though there is a big difference between having this kind of technology available and actually using it.  But it is the second part of this statement that strikes me as most important - while traditional retailers have the ability to work with outside companies to do things like consumer replenishment and checkout-free stores, they actually have to invest in these initiatives and understand that this is a play for long-term sustainability, not short-term returns.

TF: Amen! Thinking about innovation, planning for it and even having your data in a good place for it is all very important. But it's merely a prerequisite. Even with all that, you have to actually try things. You have to go through testing cycles, iterations and failures to truly move forward. That's how you change the culture and actually move the needle for shoppers. There's not nearly enough of that across retail today.

You mention replenishment. Amazon has been in the consumer replenishment business for 12 years. They've generated mountains of data and have spent years refining their portfolio of replenishment capabilities. This has turned into a massive growth engine for them which Goldman Sachs projects to be worth $160B in annual sales by 2027. They are miles ahead of other retailers who might have great customer data, but limited capabilities to actually leverage that data. It will be difficult for others to quickly gain the experience that Amazon has in building these replenishment utilities. They can naively try to do it themselves, but it will slow them down and they will lose customers along the way to Amazon and more capable retailers.

I would think it's comforting for retailers to know that AiFi is coming to market with a solution to compete with Amazon's Go technology. AiFi says that it can be used in a number of formats. That's great. Since they've been a company for just two years, I'd have to think they still have many kinks to work out. We won't know what they have and how close they are to Amazon until we see it actually being used. But it's promising to see others working on it. Retailers should begin to think about how to apply the technology.

Even at Amazon, I think it's important to realize that the technology is not the format. The technology is the capability that enables the format. It solves a customer pain point – the checkout line – and opens many possibilities for deployment. Because Amazon has been testing it for over a year now, they have a significant lead in understanding the technology and practically experimenting with it. AiFi and their early retail partners need to get moving on testing the capabilities, learning from the test and iterating from there. Nothing is as valuable as actual experience.

KC: I also wanted to get you to talk a bit about Amazon and Whole Foods.  While the immediate impact of the acquisition has been subtle - there hasn't been a broad overhaul of the company (yet) - I'm unwilling to accept the argument advanced in some places that Amazon has been unable or at least tenuous in its approach to making changes at Whole Foods. 

I've been arguing that while Amazon is much faster than most other companies, it also is deliberate and disciplined, and it knows the difference between strategic and tactical change.  This isn't about being hesitant - this is about creating a battle plan and implementing it effectively and efficiently.  Am I wrong?

TF: Amazon has never been tenuous in its approach to anything. I can't imagine they'd use the Whole Foods acquisition, one of the most visible things they've done, to suddenly become hesitant in their desire to innovate on behalf of their customers. Remember, when Amazon made the acquisition, they acknowledged the similarities in customers and customer-focus between the companies. They said to not expect dramatic changes, at least it first. So, it would be illogical to expect them to make sweeping changes out of the gate.

Also, Amazon is new to stores. They don't claim to know everything. They do know that they are going to relentlessly focus on serving customers, they are committed to the grocery business and will be using the Whole Foods platform to develop new ways of serving customers. Be it store-based shopping, Prime Now, other local delivery or store pickup, they are going to be disciplined in their approach to innovation and experimentation. You can see some of these deliberate changes with the integration of AmazonFresh and Prime Now, and offering Whole Foods delivery in certain market.

As they go, I can assure you that Amazon continues to work on the battle plan, testing and modeling like crazy, and will come out the other side with very innovative and effective approaches to the business. If I were a competitor, I would not sleep well at night unless I was confident that my company was doing the same.

The Conversation will continue…

by Kevin Coupe

There must be something in the air, because there were two stories that dovetailed over the past couple of days.

First, a piece in the Washington Post about a "burger flipping robot" called "Flippy."

According to the story, "The robot, or more specifically, a specialized industrial six-axis robotic arm bolted to the kitchen floor, works lunchtime shifts" at a CaliBurger location in Pasadena. "It takes burger orders through a digital ticketing system, then flips the burger patties and removes them from the grill. It uses thermal and regular vision, as well as cameras, to detect when the raw meat is placed on the grill, then monitors each burger throughout its cooking process … In addition, Flippy can rotate through spatulas for raw meat and cooked meat (to prevent cross-contamination) and clean those spatulas while the burgers are cooking. Another skill: Using a scraper to keep the surface of the grill in good shape."

And the, there was the story in the New York Times about "SAM", a semi-automated mason that serves as a robotic bricklaying machine. It recently was on display in Las Vegas at the Spec Mix Bricklayer 500, the world's largest competition of bricklayers.

According to the Times, "SAM is far from being widely adopted. There are only 11 of them, costing roughly $400,000 each, a prohibitive amount for many small contractors. The machines can't do corners or curves or read blueprints. SAM also requires workers to load its brick, refill its mortar and clean up the joints of the brick it lays. What SAM does do is work without getting thirsty, sick or tired. In some ways, it is running a different kind of race."

While Flippy seems more versatile than SAM, both robotic systems illustrate one of the conundrums facing business these days. Even if companies want to hire people, there are fewer people available to hire … which means that automation ends up being a default choice.

Labor leaders, of course, see such a choice as anathema. Technology is seen as the enemy, providing businesses with the ability to avoid the messiness that can occur when they have to hire actual people.

Ironically, considering all the recent headlines, I heard Daniel W. Drezner, a professor of international politics at the Fletcher School of Law and Diplomacy at Tufts University, make the observation that high productivity and automation have actually resulted in high levels of steel production in the US - but that these same two factors have hurt steelworkers, who aren't reassured by high productivity if they are struggling to find work.

This is one of the core issues that every business has to face these days. Some will embrace technology, some will use people, and others will find an approach that combines the two. And still others will decide that regardless of the advantages that technology can offer, their people can be their ultimate differential advantage. It will mean investing in those people so that they feel invested in the business. It will mean changing traditional approaches to staffing, and making sure that employees feel that they are an asset, not a cost.

For those companies, I think, the future will be an Eye-Opener.

The Tampa Bay Times has a story about how Publix Super Markets, working with BayCare Health System, is expanding a "telemedicine" test started late last year.

"What started as an experiment late last year at a handful of Publix stores will be expanding to nearly two dozen more locations in the coming months," the story says. "At BayCare's new 'Walk-In Care' kiosks near the Publix pharmacy, customers can talk remotely to a physician to address simple medical problems like a sore throat or head cold without the usual logistical complexities."

It seems to be a growing trend: "A recent study by the firm Rock Health found that 42 percent of millennials have used video telemedicine services already, compared to 25 percent of Gen Xers and less than 5 percent of Baby Boomers," the Times writes.

Glenn Waters, executive vice president and chief operating officer with BayCare, tells the Times, "In general, it's a younger population that responds first. But there's these expectations from older generations for health care, and a lot of times they are just as literate as my kid online. I think it will be accepted by most people because of the ease and convenience."

And Publix spokesman Brian West says, "We believe this is a game changer. It will have a major impact on the overall cost of health care too."

KC's View: Not only do I like this idea a lot as a way for a retailer to become more engaged in health care in a meaningful, relevant and manageable way, but when I read this story I immediately thought that there could be some applicability for the Albertsons-Rite Aid deal. They're going to be in a position where drawing a direct line between food and health will make good business sense, so maybe they could create a system that uses this technology not just to consult with doctors, but with dietitians, nutritionists, fitness experts, etc…

It would all be part of being more than just a source of product, but also a resource for information.

Bloomberg has a story about how, despite the fact that Whole Foods was an early customer of and investor in delivery service Instacart, there is evidence that since the grocer was acquired by Amazon that it is marginalizing the company.

"Last month," the story says, "Amazon announced it would begin offering free two-hour delivery from Whole Foods stores in Dallas and Austin, Texas; Virginia Beach, Virginia, and Cincinnati. On Tuesday, Amazon said the service is expanding to San Francisco and Atlanta. All of which puts Instacart in an awkward spot. The San Francisco-based company champions itself as an alternative for brick-and-mortar retailers girding against the threat of Amazon, but now Whole Foods, Instacart's partner and investor, is a subsidiary of its biggest rival."

There are places where Instacart employees are working side-by-side with Amazon workers. But there also are places, the story says, where Instacart's people have been shunted to less desirable working spaces, which illustrated the new reality of their relationship.

According to Bloomberg, "Instacart declined to comment on whether Whole Foods is violating the deal by allowing Amazon to deliver its goods. A representative for Whole Foods declined to comment, and Amazon didn't respond to requests for comment. Instacart says it will continue to honor its side of the agreement, but will focus its resources on its growing list of non-Whole Food partners."

Like Walmart-owned Sam's Club and Costco, each of which competes directly against Amazon.

KC's View: I have to believe that Whole Foods will do what is has to do to live up to the contract, but will transition to an Amazon-driven system as quickly as possible.

At the same time, I still believe that Instacart is going to be acquired, and I won't be surprised if Walmart is one of the suitors.

Fortune - and a number of other news outlets - has the story of Tyler Watson, a 20-year-old Oregon man who has filed a lawsuit against both Walmart and Dick's Sporting Goods, challenging their legal right to restrict gun sales to people 21 years old and older.

The two companies were among the retailers that decided to restrict gun sales in the wake of the killing of 17 people at a high school in Parkland, Florida, by a 19-year-old who used a legally purchased gun.

According to Fortune, "He attempted to purchase a firearm from a Field & Stream location, which is owned by Dick's Sporting Goods, on February 24th, four days before the new policy was announced. On March 3rd, after both Walmart and Dick's had announced their new policies, he attempted to buy a gun from Walmart and was again turned away … Oregon law allows people to own shotguns and rifles from the age of 18. Watson alleges, therefore, that the stores' policies violate Oregon statutes that protect its citizens from age-based discrimination."

KC's View: Not a lawyer, so it is hard for me to make a judgement on this. I'll wait for the courts to make a considered decision.

The Seattle Times has a piece in which it goes beyond an analysis of checkout-free Amazon Go's technological innovations and customer experience, and looks at the quality of the food being sold there.

• A Burrata Caprese Sandwich, at $7.49, gets three-out-of-five stars, and is described as "pretty good, for grab and go."

• The Garlic Sesame Soba Noodles, $3.49, gets two-and-a-half-stars and a "could have been worse."

• The Essential Baking Company Brown Butter Pear Tart, $5.69, gets one star and a "Whyyyyyyyyyyyy."

• And finally, the Chicken Teriyaki with Spinach, at $7.99, gets no stars and a "No, no, no, no, no…"

KC's View: First of all, one critic is exactly that. There probably are ;people who really like the Chicken Teriyaki with Spinach.

But, I also would argue - and I suspect that the folks at Amazon Go would agree with me - that the quality of the food is very important. If there are missteps, they have to be addressed.

Life is too short to eat crappy food. I suspect that a lot of the folks who patronize Amazon Go probably would agree, and the people who are running the business would, too.

Corporate Drumbeat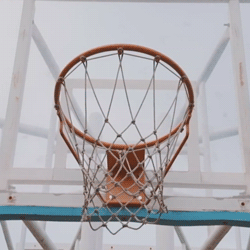 "Talent wins games, but teamwork and intelligence wins championships." -Michael Jordan

At Samuel J., we don't believe in the so-called "retail apocalypse."

"Retail self-destruction," maybe. But that only happens when companies and leaders don't adapt their stores to new competitive realities, don't create compelling customer experiences, and don't bring together exceptional talent and build extraordinary teams that can thrive and succeed even in the toughest of times.

Is this easy? Of course not. But it is achievable … especially when you have Samuel J. Associates on your team.

At Samuel J., our value never has been greater, because we understand the connection between great talent and innovative businesses. We are uniquely positioned to put together people and organizations in a way that builds expertise, cultivates leadership, and turns business challenges into business opportunities.At Samuel J, we know how to do it in a timely fashion and exceeds our clients' high expectations. And we have the winning record to prove it.

Click here to find out more.

At Samuel J. Associates, we help you find the right talent and build the right team.
The Washington Post has a story about how medical researchers are developing compounds that can be turned into drugs that "could stimulate the body into producing some of the same effects of exercise - more endurance and weight control, for example - without the need to run a single step."

The story says that scientists at the Salk Institute for Biological Studies in La Jolla, California, "have been working since 2007 on a chemical compound, known as 516, that mimics the effects produced by exercise by triggering a specific genetic circuit." And there are other scientists at other institutes working on similar initiatives.

According to the Post, the focus of such research is to help "people with muscle-wasting diseases and movement disorders, the frail, the very obese and post-surgical patients (who) are among those who face a significant challenge when it comes to working out."

KC's View: While this kind of pill probably will be targeted initially at people who can't exercise, it probably won't be long before some version is available to people who don't have the time or inclination. Not sure this is progress, but so it goes.

…with brief, occasional, italicized and sometimes gratuitous commentary…

• The Tampa Bay Times reports that Publix has decided to launch "a pilot program to allow beards in select locations. The trial is restricted to only 10 stores in South Carolina."

MNB reported earlier this week that Publix had agreed to review its dress code policy, with a possible eye toward allowing employees to have beards, after years of enduring entreaties from employees and an online petition signed by more than 17,800 people and posted on coworker.org.

This is one of those places where I think Publix can be a little bolder. A 10-store test? Really? It's 2018, and maybe Publix could let in a little fresh air … and enjoy the benefits that come when employees get to breathe it.


• Bloomberg has a story about how one significant operating difference between Dunkin' Donuts and Starbucks - "Dunkin' relies on franchisee-owned locations, so fluctuating rents don't show up in its bottom line," while Starbucks rents and runs its own stores - could turn out to be a bottom-line advantage for Starbucks.

According to the story, Starbucks "sees landlords being forced to reduce rents sooner rather than later. This may dovetail with the Seattle-based company's push since 2012 both to add locations and to increase the percentage of leased stores. Starbucks now rents 51 percent of its coffee shops, up from 43 percent in 2007 and 10 percent in 1998, as minimum rent on operating leases retreated to about 6.7 percent of revenue from about 8.4 percent in 2009."

• The Wall Street Journal reports that Greg Greeley, who has been an Amazon executive since 1999, has overseen the company's Prime membership program, and most recently has been charged with helping to integrate Whole Foods into Amazon's operations, is leaving the company to run Airbnb Inc.'s core home-rental business.

The story notes that "last month Airbnb announced a series of sweeping changes to Homes, adding options like hotels, a higher-end tier of homes called Plus, and a loyalty program." The company says that it picked Greeley because of his "operational experience and customer focus."

Yesterday's Eye-Opener was about a series of stories about Aspen Cline, a teenager who lives Anthem, Arizona - a Phoenix suburb with about 30,000 residents, apparently (based on a modicum of research) best known for having the tallest Christmas tree in Arizona. Aspen Cline, according to numerous reports, decided to go horseback riding on Scout, her trusty steed, on a recent birthday. She went with a friend, and at some point during the ride, they decided to visit a nearby Starbucks for a couple of Frappuccinos and a cup of whipped cream for the horses.

So, they went through the drive-through lane. On their horses. And were rejected, told that official Starbucks policy says that drive-throughs are only for cars. And the story went viral.

I commented:

First of all, the bit about "official policy." Give me a break. Even if policy says "cars only," that's probably to keep people from walking up to drive-through windows, which one can easily imagine could create a higher probability of pedestrian accidents.

But no horses? I sincerely doubt it.

A smart barista and/or store manager would've seen this not as a problem, but as an opportunity.

What they should've done is run outside to make sure they got a picture of the teenagers-on-horses being served their drinks. A picture that could've been posted on social media, creating a different viral experience. What they should've done is comped the drinks. And the whipped cream. What they should've done is celebrate the moment. Have fun with it.

Not everybody agreed with me.

One MNB reader wrote:

What I see is a horse at a drive thru, with some asshat pulling up behind with a toot of the horn....horses potentially freak, injuring the riders and possibly the horses....it might have been cute....but so is a selfie on a cliff....neither ends well.

MNB reader Maynard Sangster wrote:

Could be for sanitary reasons. Who cleans up the " road apples" after a horse has been waiting in the drive thru line at Starbucks? Do you want your car driving thru farm conditions or, worse, smelling like it did?

I got no problem with a cars only policy.

But MNB reader Pete Marotta wrote:

Kevin, we have Grocery Outlet stores in Amish country and at the New Holland location we have installed covered parking for the horse and buggies of our Amish customers.

Of course you did.

From another reader:

Oh Starbucks---get off your high horse.  Your right they should have embraced the moment like we do in Idaho at a Dutch Bros.

And, from MNB reader Tom Robbins:

Kevin, you scare me with your common sense approach to customer service.

A great opportunity lost by a silly rule. Oh, the Mexican Restaurant I go to just a few miles from there in Carefree has a hitching post and horses at lunch time.

Thanks. I'm rarely cited for my common sense, so I'm going to show your email to my wife and kids.

To folks who sympathized with Starbucks, I would just suggest that there are always reasons not to do something. If you're worried about safety, you run outside, suggest to the horseback riders that they should move to a safer spot, and then bring them their coffee (and comp them). If you're worried about horse dung, check your back room … I bet there is a broom or a shovel there somewhere.

Let's not forget the business that retailers are supposed to be in - delighting customers.

I'm reminded of the old joke about the fellow who worked for the circus, following the elephants around with a pail and shovel. His brother comes to see him one day and offers him a job - he'll get to wear a suit, work at a desk, have regular hours, and get paid a lot of money.

But the fellow says, "What? And give up show business?"

Think of yourself as being in show business. Find a way. Say yes, not no. Delight the customer.

Industry Drumbeat
Just a reminder ... Jackson Jeyanayagam, CMO of Boxed, joins Tom Furphy and Kevin Coupe to talk about his company's competitive posture, unique value proposition, and focus on family-friendly values, as well as his experience as head of digital marketing at Chipotle during its food safety crisis. Plus, Tom and Kevin discuss Amazon's integration of Whole Foods, and much more, in this inaugural edition of The Innovation Conversation Podcast.

This podcast can be played below, or can be accessed and subscribed to on both iTunes and GooglePlay.


This Innovation Conversation Podcast is sponsored by ReposiTrak, and brought to you by GMDC.
Corporate Drumbeat
"Content Guy" Kevin Coupe sits down with Barry Clogan (pictured at left) - a veteran of the e-commerce wars with his share of battle scars - the 2018 National Retail Federation Big Show, to talk about how the fast evolving e-commerce segment is creating a growing chasm between retailers that "get it" and those who don't. The focus is on customer acquisition, and the importance of focusing on total customer value as opposed to sales and transactions, and the conclusion is that retailers are running out of time to make the critical moves to keep them relevant and successful.

Content Guy's Note: In the interest of full disclosure, I should note here that Barry currently is president of Retail Solutions at MyWebGrocer, but also spent five years at Tesco, where he led its online grocery rollout across eight countries. I thought his perspective would be valuable, and worth sharing with the MNB community. It was only later that MyWebGrocer stepped in and asked to sponsor it … which didn't particularly matter in terms of content, because at no point in the interview did we talk about MyWebGrocer. This is not a commercial, or even an infomercial … but I wanted to be completely transparent about it. So, enjoy…

Corporate Drumbeat
Marty Ramos, Microsoft's Chief Technology Officer for Retail, Consumer Products & Services, discusses with Tom Furphy & Kevin Coupe the "fire hose" of technology options available to retailers and how to prioritize among them. Ramos says it is all about BILL - basket size, inventory, labor and loss prevention - and making sure that technology addresses one or more of these issues. And, he talks about the retailers making the biggest, most innovative strides. Plus, Tom and Kevin talk about the challenges of the "last mile."

This podcast can be played below, or can be accessed and subscribed to on both iTunes and GooglePlay.

This Innovation Conversation Podcast is sponsored by ReposiTrak, and brought to you by GMDC.
PWS 53