Join the MNB Community.
Get a Wake Up Call each morning...
Email:
Explore the MNB Archives

From The MNB Archives
Thursday, March 08, 2018
This commentary is available as both text and video; enjoy both or either ... they are similar, but not exactly the same. To see past FaceTime commentaries, go to the MNB Channel on YouTube.

Hi, Kevin Coupe here, and this is FaceTime with the Content Guy.

One of the things we talk a lot about here on MNB is the necessity of creating a compelling shopping experience if you want to compete against online retailers - it is important to do things that the online competition cannot.

During a visit to the Eataly store in Chicago, I found some great examples of how to do that.

For example, a Weekend Wine Party, which has wine carts scattered around the store, serving full glasses of wine and samples, turning the experience of walking through the store into something far more than just shopping. You can even bring your wine into one of the several great restaurants they have at Eataly - it all becomes an integrated, celebratory experience … and one you cannot get online.

And then, during the week, they have winter specials, like a pizza for $1 if you buy a bottle of wine. Or a $1 hot chocolate with the purchase of a pastry. Or a deal on homemade soup. It is like a flood of reasons to go to Eataly, which, quite frankly, is necessary in a place like Chicago where the winter weather c an be intense and you have to give people a reason to go outdoors.

But I actually wouldn't care if this store were in Miami. This is smart, aggressive marketing.

If you are going to compete, you have to throw everything you've got at the challenge. Not every store can be Eataly, or should be Eataly, but every store can do more to generate customer excitement and engagement, which can then result in sales. And profits.

It means doing things that the online competition cannot.

That's what is on my mind this morning. As always, I want to hear what is on your mind.
by Kevin Coupe

To recognize today's designation as International Women's Day, McDonald's said that it "is turning its iconic golden arches upside down on its digital channels, some of its packaging and at least one U.S. restaurant. When upturned, what is normally an M for McDonald's becomes a W for women.

"The sign is outside the McDonald's in Lynwood, Calif., owned by Patricia Williams for three decades … Dozens of other locations will have special packaging, including fry boxes, cold cups and bags, and the inverted Golden Arches on employees' hats and T-shirts."

This is only symbolic, but symbols are important … especially if the culture is to make an actual and sustainable shift in terms of quality, opportunity and equity for women. Symbols start out as just that, but gain even greater power when converted into action.

That's why there is such a movement right now to fight sexual harassment and discrimination. Why there are more women running for office this year than ever before.

This can't just be accomplished by women. It also has to be enabled by men who aren't threatened by this kind of tectonic cultural shift, and by companies that understand the importance of diversity in all its forms.

I love this idea. And I think it is important that at a time when Stormy Daniels seems to be the most talked about women in the country, that the culture recognizes the enormous contributions that have been made - and will be made - by women.

That upside-down M is an Eye-Opener, especially because it reflects a company that is trying to get it right side up.

Amazon is offering a discount on Prime membership, the New York Times writes, "to the millions of recipients of Medicaid, the public health insurance program for low-income Americans. They can receive the benefits of Prime — including free fast shipping and video streaming — for $5.99 a month, less than half the standard monthly fee of $12.99. The move expands an effort started last year, when Amazon started offering the Prime discount to people with electronic benefit transfer cards, used to distribute aid for food purchases."

The discount is available to adult Medicaid recipients, who number in the neighborhood of 35 million people.

The goal, the story points out, is to continue trying to attract low-income people who traditionally have been Walmart shoppers; low-income shoppers traditionally have been less loyal to Amazon than other demographics.

KC's View: This probably won't be all that easy; I suspect that low-income folks still would rather head down to Walmart, simply because it will be hard to convince them that Amazon has lower prices. Plus, if you have limited resources, even coming up with an extra six bucks a month isn't always the easiest thing. you have to make choices.

That said, Amazon is pressing every lever it can, knowing that some will work and some won't. It is like the lottery ad - you can't win if you don't play.

Home Depot is announcing this morning that it is donating $50 million to the Home Builders Institute, that will be used to train 20,000 people as construction workers.

USA Today reports that the money will be used "to train veterans and U.S. Army soldiers who will soon be returning to civilian life, high school students and disadvantaged youth." According to the story, "The initiative … also builds on the company's donation of $250 million through 2020 to provide housing to veterans. Soldiers and veterans will make up about 15,000 of the 20,000 construction workers turned out by the training program."

There's a hard business truth at the core of the donation - that, as USA Today writes, "Sales at the nation's largest home-improvement retailer are dampened if contractors and partners can't find enough workers to undertake projects. Sales to plumbers and other tradespeople comprise 40% of the company's revenue."

KC's View: This is admirable on a number of levels - the commitment to veterans and the disadvantaged, and an understanding that if this works, it isn't charity. It is an investment in the future.

Every retailer should look around for opportunities in a variety of categories to make similar investments.

CNBC has an analysis of what it calls "a small footnote in Amazon's annual report" that it says "shows the kind of financial commitment the company is making to the grocery business, beyond the $13 billion it spent last year on Whole Foods."

Here's the analysis:

"Amazon's 'unconditional purchase obligations,' a required disclosure for future payment agreements, ballooned to $24.2 billion in 2017, according to its 10-K filing last month. Amazon had just $1.6 billion of such obligations prior to the Whole Foods deal, and never had more than $2 billion in company history.

"After acquiring Whole Foods, Amazon took on an additional $22 billion in contractually obligated future purchases. The balance, which also showed up in Whole Foods' filings for the first time in November, is almost entirely tied to the grocery chain's prior contract with its largest supplier United Natural Foods (UNFI), based on CNBC estimates and prior filings.

"Big multi-year supplier contracts are rare for the e-commerce giant, which is known for signing short-term agreements that put constant pricing pressure on its suppliers. The grocery business is new territory for Amazon, and the disclosure reflects its long-term plan to turn Whole Foods into a major revenue driver."

KC's View: This level of financial analysis is way beyond my meager talents, but it is interesting to note that as Amazon takes on an additional $22 billion in contractually obligated future purchases, it also has been showing more profit than some are used to seeing, and others have suggested that it might never show.

• The Dallas Morning News reports that Amazon this week opened its first Amazon Books store of the year, in Austin.

Amazon, the story notes, now "has 14 bookstores in California, Illinois, Massachusetts, New Jersey, New York, Oregon, Texas and Washington. Other stores planned for this year are also in new markets: Lone Tree, Colo., and its first two in the Washington D.C. , area, in Georgetown and Bethesda, Md."

Corporate Drumbeat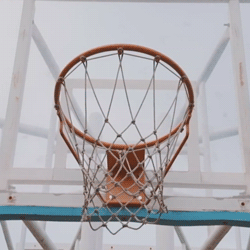 "Talent wins games, but teamwork and intelligence wins championships." -Michael Jordan

At Samuel J., we don't believe in the so-called "retail apocalypse."

"Retail self-destruction," maybe. But that only happens when companies and leaders don't adapt their stores to new competitive realities, don't create compelling customer experiences, and don't bring together exceptional talent and build extraordinary teams that can thrive and succeed even in the toughest of times.

Is this easy? Of course not. But it is achievable … especially when you have Samuel J. Associates on your team.

At Samuel J., our value never has been greater, because we understand the connection between great talent and innovative businesses. We are uniquely positioned to put together people and organizations in a way that builds expertise, cultivates leadership, and turns business challenges into business opportunities.At Samuel J, we know how to do it in a timely fashion and exceeds our clients' high expectations. And we have the winning record to prove it.

Click here to find out more.

At Samuel J. Associates, we help you find the right talent and build the right team.
• The Dallas Morning News reports that "Walmart is opening an emerging technologies office in Plano to work on new systems designed to improve store operations." The office is said to be similar to one opened last month in Austin, Texas. "Both Texas offices are working on back office functions and ways to support stores with new technology," the story says.

• The Seattle Post Intelligencer reports that its Q2 total same-store sales were up 8.4 percent, with US same-store sales up 7.1 percent. Costco's online sales were up 28.5 percent.

Costco said that Q2 net income rose to $701 million, from $515 million, on sales that were up almost 11 percent during the same period a year ago. Costco also said it had a $74 million tax benefit due to the new federal corporate tax cut.


• The New York Times reports that in Japan, Coca-Cola plans to introduce "a flavored, bubbly drink spiked with alcohol" - a first for the company.

The Times writes that "Coca-Cola has never before ventured into the so-called alcopop sector. But fizzy drinks made with alcohol, fruit juice and sparkling water or soda, a category known as chu-hi in Japan, are popular across the country."

• Ken Olsen, who started working at Vons after returning home from World War II and eventually became its president and CEO, has passed away. He was 99.

The obituary notes that Olsen "oversaw many of the innovations we enjoy in today's supermarket and was a driving force behind Vons as the leading grocery chain in Southern California. He received numerous awards that recognized him as a retail and civic leader, among them the Sydney R. Rabb Award."

Among his many roles was serving as a board member for the Archdiocese of Los Angeles, a trustee at Loyola Marymount University, and, in retirement, being a founding member of the Food Industry Crusade against World Hunger.

• California retailer Raley's announced two promotions.

Kevin Konkel, the company's Senior Vice President, Operations, has been named Chief Operations Officer. Konkel has worked for Raley's for almost 40 years.

Paul Gianetto, the company's Vice President of Center Store, has been named Senior Vice President, Sales & Merchandising. Gianetto is a 35-year industry veteran who joined Raley's in 35 years in 2008.

Responding to our story this week about cities banning plastic straws, which have become an environmental hazard, MNB reader Chris Utz wrote:

I never knew that plastic straws were a hazard to wildlife.  Your blog was the first I've heard such a thing.  Thanks for the info.  I now have another reason for my crusade against straws.
 
It seems that whenever I order an adult beverage, the bartender/wait-person invariably includes a plastic straw or stir stick; even though I ask to please not include a straw.  This becomes a huge waste, since the first thing I do is remove the straw from my glass and everyone eventually throws them away...
 
My mom was like Ralphie's mom (and Santa Claus) in A Christmas Story.  They didn't want me (or Ralphie) to have a BB gun because: "You'll shoot your eye out, kid!"
 
I've been handling BB guns, pellet guns and firearms most of my life and have never hurt my eye, except once.  I had mounted a scope a bit too far back on a powerful new rifle and the recoil caused an embarrassing, but minor bruise on my EYEBROW.
 
I was never concerned about putting my eye out from shooting.  However, I am concerned about being distracted and poking my eye with a straw.  Mom never warned me about that possibility…

From MNB reader Kelly Dean Wiseman:

Visit the Caribbean, pick a random spot on the coast, and sift through the plastic.

Yes, you will find a lot of straws, which break down into their tiny plastic bead components over time and seriously mess up the marine ecosystem from the bottom up, as it were.
 
Even more important: severing our attachment to plastic stuff we don't need. Why make everything out of stuff that never breaks down?
 
If we retailers don't get this we will be left in the dust by a younger generation that does.

Industry Drumbeat
Just a reminder ... Jackson Jeyanayagam, CMO of Boxed, joins Tom Furphy and Kevin Coupe to talk about his company's competitive posture, unique value proposition, and focus on family-friendly values, as well as his experience as head of digital marketing at Chipotle during its food safety crisis. Plus, Tom and Kevin discuss Amazon's integration of Whole Foods, and much more, in this inaugural edition of The Innovation Conversation Podcast.

This podcast can be played below, or can be accessed and subscribed to on both iTunes and GooglePlay.


This Innovation Conversation Podcast is sponsored by ReposiTrak, and brought to you by GMDC.
Corporate Drumbeat
"Content Guy" Kevin Coupe sits down with Barry Clogan (pictured at left) - a veteran of the e-commerce wars with his share of battle scars - the 2018 National Retail Federation Big Show, to talk about how the fast evolving e-commerce segment is creating a growing chasm between retailers that "get it" and those who don't. The focus is on customer acquisition, and the importance of focusing on total customer value as opposed to sales and transactions, and the conclusion is that retailers are running out of time to make the critical moves to keep them relevant and successful.

Content Guy's Note: In the interest of full disclosure, I should note here that Barry currently is president of Retail Solutions at MyWebGrocer, but also spent five years at Tesco, where he led its online grocery rollout across eight countries. I thought his perspective would be valuable, and worth sharing with the MNB community. It was only later that MyWebGrocer stepped in and asked to sponsor it … which didn't particularly matter in terms of content, because at no point in the interview did we talk about MyWebGrocer. This is not a commercial, or even an infomercial … but I wanted to be completely transparent about it. So, enjoy…

Corporate Drumbeat
Marty Ramos, Microsoft's Chief Technology Officer for Retail, Consumer Products & Services, discusses with Tom Furphy & Kevin Coupe the "fire hose" of technology options available to retailers and how to prioritize among them. Ramos says it is all about BILL - basket size, inventory, labor and loss prevention - and making sure that technology addresses one or more of these issues. And, he talks about the retailers making the biggest, most innovative strides. Plus, Tom and Kevin talk about the challenges of the "last mile."

This podcast can be played below, or can be accessed and subscribed to on both iTunes and GooglePlay.

This Innovation Conversation Podcast is sponsored by ReposiTrak, and brought to you by GMDC.
PWS 52