Join the MNB Community.
Get a Wake Up Call each morning...
Email:
Explore the MNB Archives
From The MNB Archives
Friday, April 06, 2018
by Kevin Coupe

We've had a number of stories on MNB during the past week or two about Facebook's current problems - it is under fire for having allowed Cambridge Analytica, a firm connected to the 2016 Trump presidential campaign, access to the personal data of as many as 87 million of its users. Indeed, as the New York Times reported yesterday, Facebook has conceded "a vulnerability in its search and account recovery functions that it said could have exposed 'most' of its 2 billion users to having their public profile information harvested."

I've gotten a number of emails about this subject, but yesterday I got several that had similar perspectives:

There are a plethora of articles describing how Facebook data was mined and used for President Obama in 2012. A Google search of Obama Campaign Analytics yields hundreds of articles. I wonder why it is such a huge issue now after Trump won the 2016 campaign using Cambridge Analytica?

And:

I really don't quite get the outrage on all of this. I know that whatever I post on Facebook can/will be published somewhere. My political views, my likes, my dislikes...all of it are public. Isn't that Facebook's , and for that matter Amazon and Google's, business model. They facilitate our social media's connections, for free, we give them our data as payment. What they do with that data is their privilege as they incur the expense to bring us the technology. The media attacks on one of their own fascinate me, it's all about Donald Trump. The Obama campaign harvested data from Facebook, for free yet not a peep about how horrible Facebook is for giving them data. Such hypocrisy.

And another:

In regards to Cambridge Analytica, why is this a story that gets wrapped around the Trump campaign? What about the Obama campaign manager admitting they did the same thing? I rarely agree with the majority of either side, but some fair analysis would be a breath of fresh air. Zuckerberg admits that companies had their way with its data, yet Russia and Trump are getting the coverage. Clearly, the media doesn't care that people are tired of hearing Trump is connected to everything bad, because they have an agenda, and they are sticking to it. Get rid of the agenda, and report the news unbiased. The lack of good dialogue between people in this country is disturbing.

I thought this was a legitimate point. We all knew that the Obama presidential campaigns were highly advanced in their ability to access social media and mine data about users in a way that drove public opinion and voters to the polls.

So what was the difference?

I turned to Politifact, which I find to be a usually reliable arbiter of fact and fiction when it comes to such things. (I know that some folks don't trust Politifact, believing that it is simply a tool of the mainstream media. I don't think it is perfect, but I find it to be generally accurate … not because it reinforces my preconceptions, but because it often makes persuasive arguments that I hadn't considered.)

Here's one thing that Politifact writes:

"Under the way Facebook allowed its apps to operate between 2010 and 2015, Obama's 2012 re-election app and the survey app used by Cambridge Analytica had access not only to their users' profiles but their friends' list and their biographical information. When the user approved it, these apps could access details such as users' and their friends' tags, likes and demographics.

"Over a million people downloaded the Obama for America app. Around 300,000 people downloaded the personality survey app that ended up sending their data to Cambridge Analytica. The number of users' data the firm reportedly gained access to (50 million) is much higher because it includes the users' friends. The number of user data, it follows, was much higher for the Obama campaign, too."

So in that way, they were much the same.

But, Politifact writes, there also was some differences:

"The Obama campaign created a Facebook app for supporters to donate, learn of voting requirements, and find nearby houses to canvass. The app asked users' permission to scan their photos, friends lists, and news feeds. Most users complied. The people signing up knew the data they were handing over would be used to support a political campaign. Their friends, however, did not.

"The people who downloaded the app used by Cambridge Analytica did not know their data would be used to aid any political campaigns. The app was billed as a personality quiz that would be used by Cambridge University researchers." The data was then sold to various campaigns (not just Trump's.)

The Politifact concluding assessment:

"The Obama campaign and Cambridge Analytica both gained access to huge amounts of information about Facebook users and their friends, and in neither case did the friends of app users consent. But in Obama's case, direct users knew they were handing over their data to a political campaign. In the Cambridge Analytica case, users only knew were taking a personality quiz for academic purposes.

"The Obama campaign used the data to have their supporters contact their most persuadable friends. Cambridge Analytica targeted users and their friends directly with digital ads."

In all fairness, I think that despite the differences, the people who say "but Obama did it, too" have a legitimate point. Frankly, I think the whole business about being able to target not just users, but their networks of friends, is creepy. This probably is one of the areas in which lawmakers will push for some regulation … at the very least, they'll want greater transparency about how data is being used. And I think there ought to be greater transparency about who is accessing the data - no shell games ought to be allowed.

In all fairness, though, I think we need to also concede the fact that social media has come a long way since the 2008 elections. It is much bigger, much more pervasive, and probably a lot more insidious now than it was then - the last decade has seen accelerated growth, which creates accelerated opportunities for exploitation and abuse.

Perspective in assessment and nuance in analysis are important. There was a time, after all, when doctors said that tobacco was good for you because it relieved stress. Nobody would say that today, because we know more.

The same goes for coverage of the Facebook-Cambridge Analytica situation. We know more now that we knew in 2008 and 2012, and so the current story gets more attention. That's why they call it "news." But I agree with those who would argue that any nuanced analysis of the situation has to look at the past as well as the present if you want to prevent abuses and protect people's privacy in the future.

The business lessons for other companies and leaders strike me as crystal clear - they have to change and adjust as more information becomes available, and, bottom line, as Kate McMahon wrote here recently, they have to not just accept responsibility, but embrace their culpability as proof that their businesses have evolved into such consumer-connected entities.

The whole thing is an Eye-Opener.

Albertsons announced yesterday that it will expand its Plated meal kit business to hundreds of its stores "around the country as the brand rolls out its expansive offering across channels to meet customers wherever, whenever and however they choose to shop. As of today, Plated is already available in 40 grocery stores in two major markets."

"By the end of 2018," the company said, "it is expected Albertsons Cos. customers will be able to enjoy this unprecedented level of culinary convenience at select Albertsons, Safeway, Vons, Jewel-Osco, Shaw's, Acme, Tom Thumb, Randalls, United Supermarkets, Pavilions, Star Market, and Haggen locations … The new retail offering debuts with a collection of six meal kits representing some of Plated's customer favorites."

"We are excited to have Plated meal kits in our stores. Plated's culinary expertise allows us to offer customers, premium-quality, chef-designed recipes for amazing meals they can prepare at home," said Pat Brown, Group Vice President, Merchandising and Strategic Initiatives, Albertsons Cos. "Plated is not just a meal kit, it's a culinary experience."

Josh Hix, co-founder/CEO of Plated, said that "since partnering with Albertsons Companies last year, we've accelerated our growth and are thrilled to bring an elevated culinary experience to more people in more ways … Since less than 20% of American consumers have tried a meal kit, there's tremendous opportunity for us to make it easy for many more people to cook recipes they'll love at home."

KC's View: Smart move by Albertsons … though utterly predictable since it acquired Plated, because what's the sense of owning the thing if you're not going to use your stores to leverage the asset?

Keep in mind that Blue Apron also wants to be in stores, but will be a vendor rather than a partner because it is an independent company. (I guess they won't have to make any sales calls at Albertsons-owned companies.)

Target said yesterday that it will revise the guidelines that it uses to screen potential employees, a move, the New York Times writes, made in response to complaints that its "hiring process 'systematically' eliminated thousands of qualified applicants regardless of their potential to be good employees by requiring the automatic rejection of people convicted of offenses that could include violence, theft, fraud or drugs within the seven years of their applications."

Concerns about Target's policies focused on whether they discriminated against black and Hispanic applicants "with criminal records that can include offenses too minor or old to affect their performance as employees."

The Times says that the Target move "addresses a series of complaints filed with the Equal Employment Opportunity Commission by Carnella Times, who said Target declined to hire her after running a background check in 2006.

"It also seeks to resolve a potential class action filed in Federal District Court in Manhattan on Thursday by the legal defense fund and other lawyers representing Ms. Times; the Fortune Society, which works on behalf of former prisoners; and another job applicant. The settlement requires a judge's approval."

The Washington Post says that Target "has agreed to pay $3.74 million to settle claims that its background criminal checks discriminated against thousands of black and Latino applicants," and said that "members of the class-action lawsuit will receive priority in its hiring process for job openings at the company's 1,800 U.S. stores. Applicants who are no longer in the market for a job — because they're already employed or are retired, for example — will be eligible for a cash award."

The suit argued that "acute racial and ethnic disparities in the criminal justice system" mean t that Target's policies multiplied "the negative impact on African-American and Latino job applicants."

Target, which is not conceding that it did anything wrong, has pledged "to work with experts to adopt 'valid' guidelines for how it uses criminal records in hiring, and to finance a modest settlement fund. The company said it would still use background checks, but would bring in outside experts to review how the checks are used and would evaluate any recommended changes."

KC's View: Seems to me that it is perfectly legitimate for a company to want to know if potential employees have a history of violence, theft, fraud or drugs … but clearly, companies are going to have to be more nuanced and informed about how they analyze this information.

Business Insider reports that Walmart is installing its pickup towers - which allow shoppers to easily access products they've bought online but are picking up in-store - in some 700 of its stores. In some cases, the story says, "the company is also pairing the new towers with pickup lockers that hold larger items like televisions."

The story also notes that "for groceries, Walmart is testing a much larger machine with internal freezers and refrigerators. If that machine is as easy to use as the pickup towers, it will be a game changer for Walmart's grocery business."

The National Retail Federation (NRF) issued the following statement from President and CEO Matthew Shay after the Trump administration instructed the U.S. Trade Representative to consider an additional $100 billion in tariffs against China: 

"This is what a trade war looks like, and what we have warned against from the start. We are on a dangerous downward spiral and American families will be on the losing end. To be clear, we agree it's time to address China's unfair trade practices, but an additional $100 billion in tariffs amount to $100 billion in taxes on the American people. Tax reform delivered a real benefit to working families, and tariffs take them away. 

"These tit-for-tat trade actions could spell disaster for the U.S. economy and make it harder for Americans across the country to afford everyday products and basic necessities. It is inevitable that China will respond with more retaliatory actions that cause even further harm to American farmers, businesses and consumers. We urge the administration to change course and stop playing a game of chicken with the nation's economy."

Slate has a fascinating interview with Al Lindsay, vice president of Alexa Engine Software at Amazon, who has led the Alexa team there since 2011, in which he discusses "how Alexa understands our commands, what he makes of users' growing concerns over privacy, and why Alexa was laughing so creepily for some users recently."

Good stuff, and you can read it here.
…with brief, occasional, italicized and sometimes gratuitous commentary…

• Instacart announced yesterday that it has attracted $150 million in new investment money, on top of the $200 million that it brought in in February.

GeekWire writes that "the latest funding puts the company at a valuation of $4.35 billion, with more than $1 billion raised since it was founded in 2012. The company claims most of that funding hasn't been spent yet. Instacart said it plans to use the round to double its staff and expand its footprint across North America."

I suppose that one of the results of the new funding round will be that it will make Instacart more expensive when someone steps in to acquire it. Which is, I think, the inevitable play here.

Corporate Drumbeat
"It's a bad time to be in the business of selling groceries, and the headlines are as bleak as you'd expect: "The Retail Apocalypse Is Coming for Grocery Stores" ... "Grocery Retail 'Bloodbath' Is Here" ... Conversely, it is a great time — arguably the best time ever — to buy groceries."
- New York Magazine/Grub Street


At Samuel J.Associates, we have a response to this assessment:

Bull.

We think it is a great time to be selling groceries, whether you are a retailer or a supplier. That's because a more educated and demanding consumer, no matter the demographic, will reward businesses that are innovative, disruptive, and in touch with what people need, even if they don't know they need it.

And, we know this: Those businesses require, and are fueled by, great people.

People who don't just get the job done, but who set the tone in an organization, establish cultural and business priorities, who build teams, and who are able to not just adapt to competitive realities, but see the future and thrive in it.

And yes, ignore dire warnings about a "retail apocalypse" and see opportunities.

At Samuel J. Associates, we have a winning record of connecting great talent and innovative businesses ... as well as innovative talent with great businesses. We exceed your expectations so that you can do the same thing for your customers.

No bull.

Click here to find out more.

…with brief, occasional, italicized and sometimes gratuitous commentary…

• Consumers Union, the advocacy division of Consumer Reports, is out with a statement arguing that the US Department of Agriculture (USDA) is undermining "the integrity of the USDA Organic label on food by reauthorizing the use of carrageenan, a food additive whose safety is questionable … Studies have indicated that it can cause gastrointestinal inflammation, and laboratory research in animals has shown ulcerative colitis-like disease and intestinal lesions and ulcerations in some animals."

The statement says that "the USDA's decision comes after the National Organic Standards Board voted in 2016 to remove carrageenan from the list of ingredients allowed for organic products since it is no longer considered essential, and after they heard substantial testimony about its potential health impacts … Given consumer demand for organic foods without potentially harmful ingredients, many companies have responded by eliminating carrageenan from their organic product formulations, demonstrating that alternatives exist and carrageenan is not essential."

Must be the powerful carrageenan lobby…


• The "Grub Street" column in New York magazine reports that Dunkin' Donuts is testing a new item - Donut Fries.

According to the story, "the trial comes in convenient proximity to Taco Bell's rollout of nacho fries, which the chain announced last month had became its biggest-ever product launch. So, Dunkin' doughnuttified its version by dusting them with cinnamon and sugar. It says they 'pair perfectly with Dunkin' Donuts' signature beverages and are ideal for an energizing afternoon break'."

I liked this email about the Facebook situation from MNB reader David Tuchler:

So here's the thing: any normal business that screwed up or compromised its customers' privacy or violated any other customer rights would be compelled to offer some sort of make-good (morally if not legally). If the laundry scorches your shirt, they cover the cost of the shirt or give you a credit. Even Equifax offered a identity protection service, even if it was sort of a 'honestly, you can trust me again' thing. The point is that the injured party is somehow compensated.

Facebook is different - it does not collect revenue from its consumer users. So even with millions of its users' confidential data breached and a market cap of $464 Billion (that's over $200 per user or $6000 per affected user), does Facebook have a responsibility to somehow make things right? And how would that even happen? In-kind gestures (we'll extend your subscription another 3 months) doesn't necessarily work here - - not only because FB is free already, but I don't want any more FB - - I actually want less.

This is one of those areas where the law hasn't kept up with the fast-moving nature of online activity (sort of analogous to the online sales avoid sales tax loophole). To the extent these social media companies have no avenue to make things right, I would have to agree with the European direction of requiring more strict and obvious safeguards and opt-in mechanisms so that risks are made clear and users can make a more rational judgment on whether to join or not.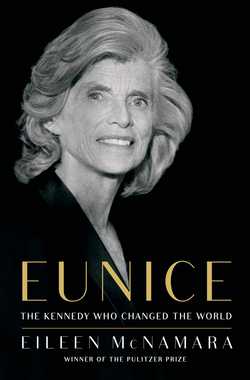 I came away from "Eunice: The Kennedy Who Changed The World," deeply conflicted about its subject.

"Eunice" is a new biography of Eunice Kennedy Shriver by Eileen McNamara, the Pulitzer Prize-winning former columnist for the Boston Globe. (I got an advance copy of the book because a good friend of mine is a lifelong friend of Eileen's; I've met her once, liked her enormously, and was thrilled to get a chance to read "Eunice" before it was published.) Eunice Kennedy Shriver was far more than just a sister to a president and two US Senators, and the wife of Sargent Shriver, who founded the Peace Corps during the Kennedy administration; McNamara's premise is that she, in fact, may have the most lasting legacy of all the Kennedys because of her work on behalf of people with intellectual and emotional disabilities, which led to her founding of the Special Olympics.

The Special Olympics, which essentially started in her Maryland backyard out of Kennedy Shriver's concerns that intellectually challenged young people - the mentally retarded, in the parlance of the day - need the opportunity to play and compete in athletics. It has grown into an enormous enterprise, international in scope, attracting thousands of athletes to each games and raising the profile of this onetime ignored community.

In pondering the conundrum that was Eunice Kennedy Shriver, I found myself wondering if she succeeded in her efforts on behalf of the intellectually challenged because of her family, or despite it; much of her passion and commitment can be traced to her sister, Rosemarie, who suffered from this malady; Joseph P. Kennedy Sr. at one point had her lobotomized as a form of treatment, and when that didn't work, essentially banished her from the family never to be talked or thought about again. It was only after the senior Kennedy suffered a debilitating stroke that she felt free to reconnect with her sister and draw her back into the family circle.

There is no debating the fact that Kennedy Sr. was a bastard - manipulative, unfaithful, and ambitious for himself and his sons. (Not his daughters, though; there was a hierarchy in the Kennedy family, and the boys were on top.) Rose Kennedy also was no prize - distant, cold and seemingly more focused on the Catholic Church than on her children. It is hard to figure out how any of the Kennedy kids emerged from such a family emotionally intact, and "Eunice" makes the case that the daughters actually were more whole than the sons, and even in the end less subservient to their father's wishes and demands.

Eunice Kennedy Shriver was a contradiction in terms, although maybe just when viewed through a modern prism. She was committed to the less fortunate, and yet she certainly enjoyed the privileges that her family's wealth and connections afforded her, and sometimes seemed oblivious to how unique they made her. Her dedication to the Catholic Church, an institution that we now know had some serious flaws, seems strangely anachronistic and maybe a little naive. There also was a willingness to ignore the personal flaws - and there were many - of her brothers that seems out of step with her intelligence, but, to be fair, in synch with the kind of blind family loyalty inculcated in her brothers and sisters since birth.

One thing that I did get from the book with was a real liking for Sargent Shriver, who seems like a good guy with a deep love for his wife and family, and who had all the best motivations for his years of public service; "Eunice" made me want to find a good Sargent Shriver bio.

While I came away from "Eunice: The Kennedy Who Changed The World," deeply conflicted about its subject - admiring her in many ways, but often shaking my head at her family and some of her beliefs - I have no mixed emotions about the book, which is just brilliant.

You can tell that McNamara is a journalist and not a professional historian. She brings an enormous talent for storytelling to the subject, and a columnist's eye for detail and the colorful moment. She's done an enormous amount of research here, but it all serves the narrative - it never shows itself off, never meanders into gratuitous territory. She's also clear eyed about the Kennedys; in reading "Eunice," I was reminded of a line from The Man Who Shot Liberty Valance: "When the legend becomes fact, print the legend."

Eileen McNamara has written a wonderful book here, never succumbing to the legend and always focused on the facts, about a big subject who lived during a big time in America's history. Whatever your feelings about the Kennedys, I strongly recommend it.



That's it for this week. Have a great weekend, and I'll see you Monday.

Slàinte!
Industry Drumbeat
A NEW PRESENTATION BY KEVIN COUPE

Steve Jobs once said, "Better to be a pirate than join the navy." In today's cutthroat retail environment, that attitude needs to be at the core of every business's strategic, tactical and operational approach - challenging the status quo, doing the unexpected, creating customer-centric business initiatives and then disrupting them internally … appealing to people's hearts and heads and aspirations … acting with piratical verve and always moving forward. In this brand new, lighthearted, illuminating and uniquely pertinent presentation, filled with examples and anecdotes and lessons, MorningNewsBeat's Kevin Coupe brings a passion for storytelling and a unique perspective on business that will entertain and energize audiences.''

Here's what Lori Stillman, Executive Vice President - Analytics, Insights and Intelligence, Advantage Solutions, has to say about a recent appearance:

"Kevin joined us as a moderator and facilitator for a two-day client executive event we hosted. His role in the success of the event went far beyond his time presenting and sharing his great wisdom and content. From the moment our planning process began and we selected Kevin as a key part of our program, he dove in and worked with our team to review session topics, ideate on programming and help ensure our overall event delivered on the goals we had established. His quick wit, deep industry knowledge and ability to synthesize conversations into key take-aways enabled us to hit a home run!"

And, from Joe Jurich, CTO of DUMAC Business Systems:

"Kevin recently participated in and spoke at our Annual User Conference.  Our group consisted of independent retailers, wholesalers, and software vendors – a pretty broad group to challenge in a single talk.  While his energy, humor, and movie analogies kept the audience engaged, his ability to challenge them to think differently about how they go to market is what really captured them!  Based on dinner conversations afterward, he appeared to have left everyone thinking of at least one new approach to their strategy!"

To book Kevin for your upcoming event, click here , or call him at 203-253-0291.
Industry Drumbeat
Just a reminder ... Jackson Jeyanayagam, CMO of Boxed, joins Tom Furphy and Kevin Coupe to talk about his company's competitive posture, unique value proposition, and focus on family-friendly values, as well as his experience as head of digital marketing at Chipotle during its food safety crisis. Plus, Tom and Kevin discuss Amazon's integration of Whole Foods, and much more, in this inaugural edition of The Innovation Conversation Podcast.

This podcast can be played below, or can be accessed and subscribed to on both iTunes and GooglePlay.


This Innovation Conversation Podcast is sponsored by ReposiTrak, and brought to you by GMDC.
Corporate Drumbeat
"Content Guy" Kevin Coupe sits down with Barry Clogan (pictured at left) - a veteran of the e-commerce wars with his share of battle scars - the 2018 National Retail Federation Big Show, to talk about how the fast evolving e-commerce segment is creating a growing chasm between retailers that "get it" and those who don't. The focus is on customer acquisition, and the importance of focusing on total customer value as opposed to sales and transactions, and the conclusion is that retailers are running out of time to make the critical moves to keep them relevant and successful.

Content Guy's Note: In the interest of full disclosure, I should note here that Barry currently is president of Retail Solutions at MyWebGrocer, but also spent five years at Tesco, where he led its online grocery rollout across eight countries. I thought his perspective would be valuable, and worth sharing with the MNB community. It was only later that MyWebGrocer stepped in and asked to sponsor it … which didn't particularly matter in terms of content, because at no point in the interview did we talk about MyWebGrocer. This is not a commercial, or even an infomercial … but I wanted to be completely transparent about it. So, enjoy…

Corporate Drumbeat
Marty Ramos, Microsoft's Chief Technology Officer for Retail, Consumer Products & Services, discusses with Tom Furphy & Kevin Coupe the "fire hose" of technology options available to retailers and how to prioritize among them. Ramos says it is all about BILL - basket size, inventory, labor and loss prevention - and making sure that technology addresses one or more of these issues. And, he talks about the retailers making the biggest, most innovative strides. Plus, Tom and Kevin talk about the challenges of the "last mile."

This podcast can be played below, or can be accessed and subscribed to on both iTunes and GooglePlay.

This Innovation Conversation Podcast is sponsored by ReposiTrak, and brought to you by GMDC.
PWS 59