Join the MNB Community.
Get a Wake Up Call each morning...
Email:
Explore the MNB Archives
From The MNB Archives
Wednesday, October 24, 2018
by Kate McMahon

Forget the much-hyped Red State vs. Blue State predictions for the upcoming midterm elections. A new state-by-state look at our nation's candy preferences reveals many more stunning and divisive statistics … and to be honest, for me there were as many tricks as treats.

For example, Hot Tamales are the favorite Halloween candy in three states: Indiana, North Dakota and Virginia. Yes, those Hot Tamales, the spicy, chewy cinnamon flavored candy in the red box. Trick-or-treaters in Louisiana can expect to load up on Lemonheads, and Salt Water Taffy has resumed its No. 1 ranking in the state of Washington.

Candy corn is king in seven states, Skittles in five. And Reese's Cups once again reign in Texas, where Lone Star residents consume more than 1,100,000 pounds of the chocolate and peanut butter confections around Halloween. Apparently, peanut allergies don't mess with Texas.

The state-by-state breakdown is brought to us by the folks at CandyStore.com, which sells bulk candy nationwide. The chart-makers looked at 11 years of sales data (2007-2017), focusing on the months leading up to Halloween, and also consulted with major candy manufacturers and distributors to verify their conclusions. (You can check out the map below, and if you clock on it, you'll be taken to the interactive version.)

The list includes the top three candies per state, and the approximately number of pounds sold per season. (For the first time Hershey's products were not ranked in their home state of Pennsylvania. Just something to chew on…)

Less surprising are the top five sellers nationwide: Skittles, M&Ms, Snickers, Reese's Cups and Starburst, according to CandyStore.com.

Just how big is the candy market? The National Retail Federation (NRF) estimates that shoppers will spend $2.6 billion on Halloween candy this year, down from $2.7 billion estimate for 2017. Wow.

Competition for America's sweet tooth has been heating up all month, with Amazon slashing candy prices for a two-day "daily deal" just as Walmart was offering free shipping on Halloween candy for two days. Online purchases make up an estimated 25% of Halloween sales.

A new survey of more than 5,000 parents from Shopkick, a leading shopping rewards app, also yielded interesting insights on the market. It found that 54% of shoppers are brand loyal, choosing their favorites rather than less expensive options.

It also found that 75% of parents who purchased Halloween candy when it hit store shelves in late summer will have to restock to make up for pre-Halloween, in-home consumption. (I can relate.)

The survey also addressed two pressing issues: dangerous nut allergies and the push for healthier alternatives. It found that 15% of parents will celebrate a nut-free Halloween, and 20% reported they are prioritizing healthy options such as fruit, pretzels, carrots, pencils and stickers over sweets.

As a parent and a person with food allergies, I believe in the middle ground on nuts and having designated, guaranteed nut-free basket for trick-or-treaters. And while I am a major proponent of healthier snack options, I agree with the nutritionists who say let the kids have candy on Halloween and focus on good nutrition the other 364 days of the year.

In the end, however, it seems possible that between the kind of absolutism that stops kids from having birthday cupcakes in school and the reported trend away from trick-or-treating and toward neighborhood Halloween parties, it may be that these issues will become less important … and the sales less consequential.

And for the record, as someone who was born and raised in Connecticut, I was taken aback that Almond Joy was the state's favorite candy. I'll take a Snickers any day.

Comments? Send me an email at kate@morningnewsbeat.com .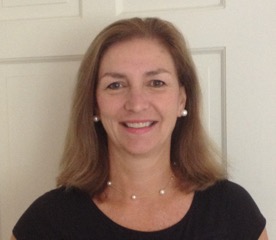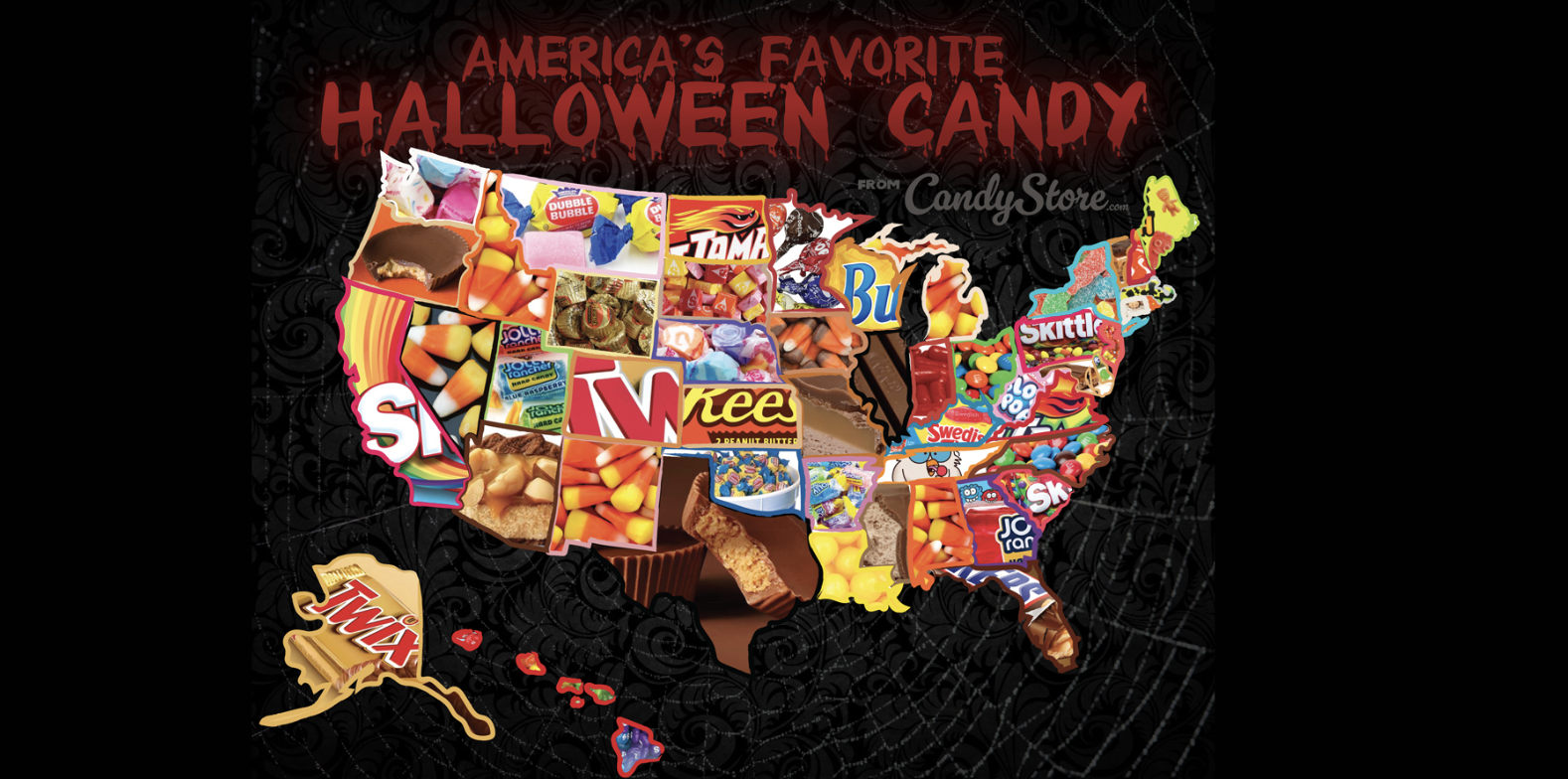 by Kevin Coupe

The Sacramento Bee has a story about an unexpected impact - at least to me - of climate change, and one that could definitely affect the food supply:

"It might be the most gruesome element of the drought conditions that have gripped the West in recent years: salmon being cooked to death by the thousands in rivers that have become overheated as water flows dwindle."

Read that again: Salmon are being cooked to death by rivers that have become overheated.

The good news - and it isn't much - is that US District Judge Ricardo Martinez has ruled that the federal Environmental Protection Agency (EPA) "must develop a plan to keep water temperatures low in the Columbia River and its main tributary, the Snake, to protect multiple varieties of salmon and steelhead that are covered by the Endangered Species Act."

The ruling, however, only affects the Pacific Northwest.

The story notes that "drought-like conditions persist: The federal government's U.S. Drought Monitor says 48 percent of California is in moderate to severe drought, along with 39 percent of Washington and 36 percent of Idaho. Just a month ago, the U.S. Commerce Department issued a disaster declaration for commercial salmon fishing on the West Coast, making communities that depend on those fisheries eligible for financial assistance."

But, that doesn't mean that things are necessarily going to get better. The Bee writes that it is a "tense time" for those in the fishing business, as "environmentalists and state officials throughout the West are trying to grasp the implications of a memorandum President Donald Trump signed last week to streamline environmental regulations in order to increase water deliveries to farms and cities in the region."

One of the things the story makes clear is that solving the problem is no simple matter … but that doesn't change that actual fish are being cooked to death in the rivers that are supposed to be nurturing them.

Which seems unacceptable. Deserving of serious attention by regulators. And certainly an Eye-Opener.

There was a really interesting piece in the New York Times, by economic historian Louis Hyman, about Sears' historical role, beyond the fact that it dominated retailing for much of the 20th century, looking specifically at how it helped "African-Americans evade the injustices and humiliations of the Jim Crow era."

It is a fascinating bit of history:

"Every time black Southerners went to a local store, they were forced to wait as white customers were served first. Serving white customers before black ones might seem a relatively small insult, but behind that racial ordering was an omnipresent threat of violence. Products in these stores reminded black shoppers that whites did not consider them deserving of human dignity: Grotesque caricatures of black faces were used as a "humorous" way to sell toothpaste, soap and nearly anything else; far more harrowing, with the rise of public "spectacle" lynching in the 1890s, black people could find the charred remains of lynching victims for sale alongside postcards commemorating the event.

"Waiting for service was not mere discrimination. It was part of a larger world of white violence."

The story goes on: "If you were a black Southerner in 1900, finding another way to shop would have been a godsend. Enter the Sears catalog.

"The catalog, which was introduced around 1891, undid the power of the storekeeper, the landlord and, by extension, the racially marked consumerism of Jim Crow. All of a sudden, black families could buy whatever they wanted without asking permission. The Sears catalog, unlike the earlier Montgomery Ward catalog, also offered credit. With that credit, black farmers could buy the same overalls and hats as white people, and even the same guns (and farm equipment).
Prices were lower, too. Indeed, the catalog was so successful in part because it brought low prices to the countryside. And flipping through the catalog was like strolling through a department store in Chicago. For sharecroppers who had often never have left the county in which they were born, the catalog was a window into another, freer life."

Like today - if for different reasons - there were those who decried Sears disruption of the traditional retail order.

You can get the entire history lesson here.
KC's View: This is a really interesting perspective on history - not surprising when you think about the details, but still illuminating about how a progressive retailer can make a tangible difference in the lives of its customers and the health of a broader community.

It has almost nothing to do with the dire straits in which the company now finds itself. But it is a strong reminder of what retailing can be and should be - lifting up people's hearts and minds and aspirations.

Like I said, a good reminder.

Amazon announced this morning that it has begun offering delivery of Whole Foods products via its Prime Now service in a variety of new markets - Albuquerque, Birmingham, Boise, Charleston, Colorado Springs, Hartford, Kansas City, Providence, Salt Lake City and Stamford, plus additional neighborhoods in Boston and Cincinnati.

Delivery from Whole Foods now is available in 63 cities, the company said, with plans for continued expansion across the U.S. throughout 2018.

In addition, the company said, curbside grocery pickup from Whole Foods Market expanded today to six new cities including Boise, Jacksonville, Las Vegas, San Diego, Tampa and West Palm Beach. The service launched in August and is now available in 14 cities with plans for continued expansion.

KC's View: It is important to remember, I think, that as these services expand, it is not just about Whole Foods. It is about putting into place a differentiated delivery infrastructure that Amazon may be able to use in a variety of ways to simultaneously expand its ecosystem and draw its customers tighter to its corporate bosom.

Market research firm Packaged Facts is out with its second annual Online Grocery Shopping report, saying that while "online sales of groceries more than tripled between 2013 and 2018," it is expected that between now and 2023, "online grocery sales will more than quadruple as online options become more available and consumers become more open to trying online shopping or using online options more frequently to purchase their groceries."

The report goes on: "Amazon and Walmart are currently the key participants in the market, together accounting for nearly 28% of online grocery sales. Instacart, Kroger, FreshDirect, and Peapod represent other large providers in the online grocery market, with Instacart being the largest third-party pack-and-deliver company. Looking ahead, Packaged Facts anticipates Walmart's dominance as a grocer, nationwide presence, and large number of rural stores give it a competitive advantage in expanding online grocery shopping to much of the U.S. population."

And, the report concludes that "increased use of mobile phones and smartphones," improved "interfaces for websites and mobile apps," and an "expansion of crowdsourced business models to shopping and delivery" all add up to "a perfect environment for growth of the online grocery market."

KC's View: No doubt in my mind that this is a distinct possibility, especially as more companies get on board.

By the way, because I never miss an opportunity to beat a dead horse, note that the report gives Instacart equivalency with the names Kroger, Peapod and FreshDirect. This just reiterates the point I keep making - that Instacart is working to disintermediate retailers from their customers, to the point where it is dangerous.

Just sayin'.

The Wall Street Journal reports that Target " plans to offer free two-day shipping on online orders this holiday season, undercutting competitors like Amazon and Walmart that have requirements for similar services."

The offer will launch on November 1, and run until December 22, and will apply to "hundreds of thousands of items without a minimum purchase or membership, a shift from earlier this year when shoppers could receive free shipping only if they spent $35 or used a Target loyalty card."

The story notes that "Walmart offers free two-day shipping on orders $35 and up, and Amazon offers the services to customers who pay $119 a year for a Prime membership."

KC's View: Wait a month. Somebody may actually pay you to have something shipped to you in two days.

Probably Sears.

Raley's owner/chairman Mike Teel has launched a video blog, called "Minute with Mike Teel," in which the company says he will tackle "challenging issues facing the food system today." It is, the company says, "Mike's latest effort in his personal mission to help consumers make the best decisions for their health and wellbeing … Mike believes that the grocery business, specifically, has an obligation to help people eat better by enabling them to make healthier choices."

"I believe that by being in the business of food, we are also in the business of health," Teel says. "Our aisles are the point of decision-making that can have a huge impact on health, with customers making thousands of decisions about what they put into their bodies each day. The topics discussed in these videos come from the heart and my personal beliefs and experiences. My hope is that they'll inspire a real conversation in the food industry that inspires food producers and grocery stores to change for the better, together."

You can see the first episode, about added sugar in products, here.

KC's View: Welcome to the YouTube video blog family, Mike.

I think if you have something to say, the means to say it and the ability to gather a crowd, it makes total sense and can only bolster the brand.

One word of warning, though. Doing a video blog means that there is a permanent record of the aging process. I was curious this morning, because I couldn't remember when I did my first FaceTime with the Content Guy. It was in January 2011 … and my hair was a lot darker then. (And, go figure, it actually was a commentary about hair color … you can check it out here.)

Bloomberg reports that Amazon's efforts to create a private-label women's fashion presence may not be going as well as hoped.

"Apparel makes up 88 percent of all Amazon private label brands, but only 1 percent of all private label sales," according to Jungle Scout, a data-research firm. "Women's fashion, which makes up most of the company's clothing brands, is struggling the most, with more than 4 of 5 Amazon women's clothing brands selling fewer than 100 items per month, according to the report."

The story notes that Amazon has been making moves to improve its fortunes in this segment: "Amazon is seeking to improve its clothing sales with strategies such as introducing a try-before-you buy program last year for its Prime members, which allows customers to order clothing, keep and pay for what they want and ship the rest back. Amazon also entered a partnership with Kohl's Corp. last year to let customers make returns at select Kohl's locations."

But the reality to this point seems to be that while Amazon has been able to move the needle in private label with some categories - think batteries and electronics - there are some where it continues to struggle.

KC's View: Somehow, this doesn't surprise me. I'm not sure I'd put a lot of faith in Amazon having a lot of expertise in the area of fashion. It just seems beyond its reach … as opposed to electronics, which seems entirely within its skill set.

Corporate Drumbeat
"It's a bad time to be in the business of selling groceries, and the headlines are as bleak as you'd expect: "The Retail Apocalypse Is Coming for Grocery Stores" ... "Grocery Retail 'Bloodbath' Is Here" ... Conversely, it is a great time — arguably the best time ever — to buy groceries."
- New York Magazine/Grub Street


At Samuel J.Associates, we have a response to this assessment:

Bull.

We think it is a great time to be selling groceries, whether you are a retailer or a supplier. That's because a more educated and demanding consumer, no matter the demographic, will reward businesses that are innovative, disruptive, and in touch with what people need, even if they don't know they need it.

And, we know this: Those businesses require, and are fueled by, great people.

People who don't just get the job done, but who set the tone in an organization, establish cultural and business priorities, who build teams, and who are able to not just adapt to competitive realities, but see the future and thrive in it.

And yes, ignore dire warnings about a "retail apocalypse" and see opportunities.

At Samuel J. Associates, we have a winning record of connecting great talent and innovative businesses ... as well as innovative talent with great businesses. We exceed your expectations so that you can do the same thing for your customers.

No bull.

Click here to find out more.

The Associated Press reports that film director Francis Ford Coppola's wine company, The Family Coppola, has acquired the Vista Hills Winery in Oregon's Willamette Valley - its first acquisition outside California, where the company has operations in both the Napa Valley and Sonoma.

Terms of the deal were not disclosed.

According to the story, "the timing of the acquisition during harvest season means there won't be a 2018 Vista Hills wine … Instead, this year's harvest will be released under a new, Coppola-developed brand yet to be revealed." That brand will be unveiled in 2019.

KC's View: I'm a Coppola fan, so I sort of like the idea that he'll have a vineyard about 30 miles from where I spend my summers in Portland, Oregon, and just minutes from Carlton Cellars, one of my favorite wine operations in Willamette Valley.

My only concern is that this will be the beginning of the Napafication of the Oregon wine business, in which it becomes more about tourism and less about wine. But maybe I'm just being grumpy.

• The Verge reports that Uber said yesterday that it has set as a goal to have its Uber Eats food delivery business reach "70 percent of the US population by the end of 2018.
Currently, Uber Eats covers a little over 50 percent of the US population, delivering food for an estimated 100,000 restaurants. So an increase of 20 percent in just two and a half months is certainly an aggressive growth target."

According to the story, "In order to achieve this goal, Uber Eats is targeting mostly less-dense suburban communities, which is the type of market where its core ride-hailing business has traditionally struggled to gain a foothold. Uber Eats hopes to find success by partnering with huge restaurant chains like Red Lobster and TGI Friday's and changing the signup process for new restaurants to make it less cumbersome for smaller operations."

These moves come ahead of a planned IPO next year, which Uber hopes will value the company at $120 million; the food delivery business is said to be worth about $20 billion of that, and is one of the company's bright spots.

…with brief, occasional, italicized and sometimes gratuitous commentary…

• Sprouts Farmers Market announced seven new stores scheduled to open in the first quarter of 2019. The stores are in Carlsbad and Fontana, California … Clearwater and Naples, Florida … Sugar Land, Texas … Las Vegas, Nevada … and Lynnwood, Washington (just the second store it has opened in Washington State, a market it only entered in August).

Sprouts has said it plans to open 30 stores next year. It currently operates more than 300 stores in 19 states, with plans to expand to new markets next year.


• CNN reports that Starbucks has opened a new store in Washington, DC, that is its first with employees that are all fluent in American Sign Language (ASL), and where the entire experience is designed to be accessible to people with hearing challenges.

The store, first reported last July, is located near Gallaudet University, described as "the world's only liberal arts university for the deaf and hard of hearing."


• USA Today reports that McDonald's, its business bolstered by the offering of breakfast 24 hours a day, "plans to introduce new breakfast items for the first time in more than a decade."

Details have not been provided by the company, though the story suggests that "the updated breakfast menu will include three new meatier breakfast sandwiches."

• Kimberly-Clark has promoted Michael Hsu, the company's president/COO, to the role of CEO. He succeeds longtime chairman/CEO Thomas Falk, who will transition to the role of executive chairman.
Content Guy's Note: Stories in this section are, in my estimation, important and relevant to business. However, they are relegated to this slot because some MNB readers have made clear that they prefer a politics-free MNB; I can't do that because sometimes the news calls out for coverage and commentary, but at least I can make it easy for folks to skip it if they so desire.

The Washington Post reports that Kelly Johnston, Campbell Soup's vice president of Government Affairs, finds himself under fire this morning because of comments he made on Twitter about the migrant caravan moving north toward the US-Mexican border.

In his tweet, the story says, "Johnston suggested that George Soros's Open Society Foundations had orchestrated the migration of thousands of people and was even controlling 'where they defecate.' Johnston accused the group of having 'an army of American immigration lawyers waiting at the border'."

Part of the problem is that the tweet came a day after "an explosive device was planted in Soros's mailbox at his New York home, authorities said. The device was safely dealt with, and the case was transferred to the Federal Bureau of Investigation." Johnson's social media foray has been criticized as reflecting a politically toxic environment that is getting out of control; there have been some calls for a boycott of Campbell Soup as a result.

Campbell Soup distanced itself from the tweet, saying it reflected Johnson's personal opinions, not those of the company.

The tweet itself has been taken down, and Johnson's Twitter account deleted.

The Post notes that liberal philanthropist Soros "is a frequent target of the far-right and is often the subject of conspiracy theories … Other images of deleted tweets showed that Johnston's comments were not the first he had made about the migrant caravan or Soros. In one tweet earlier this month, Johnston seemed to mock the idea of a hurricane endangering the lives of vulnerable migrants."

MNB reader Monte Stowell had a reaction to Michael Sansolo's column yesterday about the Washington Post food writer who rarely cooks mostly because she hates food shopping in stores that she finds to be uninspiring and irrelevant:

My suggestion to the young millennial lady who hates grocery shopping. Find the pet food aisle and go buy a box or a bag of Meow Mix. Go to the dairy aisle, buy some milk, pour it over some Meow Mix, and enjoy your sorry life about how much you dislike grocery shopping. Count your blessings that you can afford the luxury of eating in restaurants as opposed to the thousands of people who cannot enjoy the luxury you indulge yourself in.

I actually think that's a little harsh. It is fine to criticize the writer for being entitled and maybe a little spoiled, it actually misses the point that she - and Michael - were trying to make, that supermarket shopping has not changed as much as other retail channels, and is at risk at being disrupted out of business if it does not change. Sure, she has options, but she's also not alone … and the industry ought to be grateful that she has the talent and the platform to say what needs to be said.

Don't shoot the messenger.



On another subject, from MNB reader Jeff Folloder:

One cannot help but notice the myriad situation reports on MNB regarding the inexorable decline of Sears.  It is as if reading the morbid details is a required accompaniment to the morning coffee.  Yesterday I received my replacement Sears Mastercard in the mail.  Several details about this replacement were noted.  First, it appears that I have been a "member" since 1988.  Second, Sears has seen fit to upgrade me to "Platinum" status.  They also tucked in a 10% off coupon toward the purchase of any $500+ appliance.

None of this served as an impetus for me to go shop at Sears.  Frankly, I haven't made a purchase with this card in at least 20 years and I haven't even set foot in a store for at least 10.  I keep the card because there is no annual fee and having no balance keeps the credit report a bit rosier.  One would think that there would be some mildly imaginative effort that Sears could deploy to draw me in.  They are literally mailing it in, though.  There's no pity.  Let me know when the funeral gets scheduled.

Industry Drumbeat
In this fast-paced, interactive and provocative presentation, MNB's Kevin Coupe challenges audiences to see the fast-evolving retail world through a radical new technological, demographic, competitive and cultural prism. These issues all combine to create an environment in which traditional thinking, fundamental execution, and just-good-enough strategies and tactics likely pave the path to irrelevance; Coupe lays out a road map for the future that focuses on differential advantages and disruptive mindsets, using real-world examples that can be adopted and executed by enterprising and innovative leaders.

Constantly updated to reflect the hand crafted news stories covered and commented upon daily by MorningNewsBeat, and seasoned with an irreverent sense of humor and disdain for sacred cows honed over 30 years of writing and reporting about the best retailers and retail strategies, "RETAIL 2020/WTF" will get your meeting attendees not just thinking, but asking the serious questions about business and consumers that serious times demand. See a sample at left…



Here's what Lori Stillman, Executive Vice President - Analytics, Insights and Intelligence, Advantage Solutions, has to say about a recent appearance:

"Kevin joined us as a moderator and facilitator for a two-day client executive event we hosted. His role in the success of the event went far beyond his time presenting and sharing his great wisdom and content. From the moment our planning process began and we selected Kevin as a key part of our program, he dove in and worked with our team to review session topics, ideate on programming and help ensure our overall event delivered on the goals we had established. His quick wit, deep industry knowledge and ability to synthesize conversations into key take-aways enabled us to hit a home run!"

And, from Joe Jurich, CTO of DUMAC Business Systems:

"Kevin recently participated in and spoke at our Annual User Conference.  Our group consisted of independent retailers, wholesalers, and software vendors – a pretty broad group to challenge in a single talk.  While his energy, humor, and movie analogies kept the audience engaged, his ability to challenge them to think differently about how they go to market is what really captured them!  Based on dinner conversations afterward, he appeared to have left everyone thinking of at least one new approach to their strategy!"

Want to make your next event unique, engaging and entertaining? Contact Kevin at kc@morningnewsbeat.com , or call him now at 203-253-0291.
In Game One of the World Series, the Boston Red Sox defeated the Los Angeles Dodgers 8-4.

PWS 52