Join the MNB Community.
Get a Wake Up Call each morning...
Email:
Explore the MNB Archives
From The MNB Archives
Friday, December 14, 2018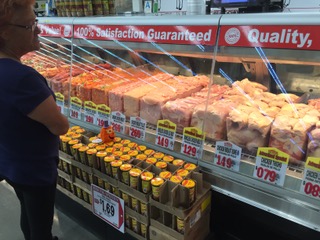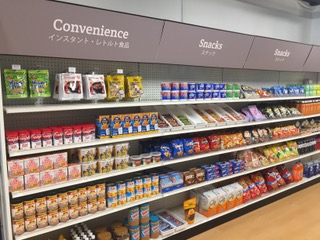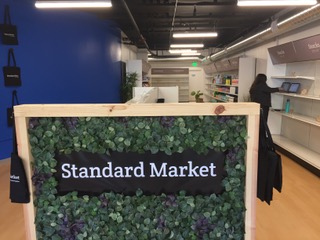 Content Guy's Note: I recently wrote this piece for California Grocers magazine (I've been writing a regular column or them for years) and they have kindly given me permission to re-post it here.

I've spent most of my life living on the east cost, but I've always thought of the west coast, especially California, as the promised land. Even before I went to college here - Loyolas Marymount University, Class of 1977 - California lived in my imagination as a place where anything could and often did happen.

(If I loved California so much, you may ask, why did I live my life 3,000 miles away? Oldest story in the book. I met a girl. But I digress…)

I thought about California as the land of innovation recently when I had a chance to spend two days in the state visiting stores that I think are highly creative and inventive in very different ways, offering different looks at the future of food retailing.

My first stop was in San Francisco, where there is a lot of experimentation taking place in checkout-free retailing. My initial stop was at a store that at this point seems like anything but an experiment - the first Amazon Go store opened there, at the corner California and Battery, in the middle of the city's Financial District and just blocks from the Embarcadero. I haven't been to the Chicago Amazon Go stores yet, but I'd suggest based on the San Francisco location that the company is getting a lot more comfortable and confident with the format, because this location is a ,lot busier than any of the Seattle sites. (It is, after all, downtown San Francisco.)

After I went to Amazon Go, I went to visit two other, independently operated checkout-free stores in the city - Zippin, and Standard Market - to see what they're bringing to this particular competitive table. To be honest, in some ways it is a little hard to tell from the physical locations, which are anything but prepossessing, or their hours of operation, which are limited to just a couple of hours a day. These stores are not operating retail entities, but modest showrooms designed to sell the technology to retailers and/or investors.

I'm not sure I'd gamble on either of them - yet. Zippin (bottom photo, at left) consists of just a few square feet of space occupied by a small set of shelves and two coolers; it is located behind a small door on the side of a building and there's no sign, and you can't even see in the window. Standard (5th and 6th photos) is located on a section of Market Street where, while one is waiting to be admitted, the main aroma in the air is that of human urine; even the scent of cannabis can't overcome it. It is larger than Zippin, with more SKUs, but hardly a place where one can do any serious shopping.

But here's the deal. The technologies, as much as they're willing to explain them, seems similar - and representatives at both locations emphasize that their business models are a lot less expensive than the technology used at Amazon Go. These reps also say that they're mostly focused on landing a retailer or two with which they can conduct tests that will prove their concepts. (Zippin says it is engaged in active negotiations with four retailers in different parts of the country. Standard isn't showing its cards.)

While I might not be willing to gamble the hard-earned, astronomically high fees that California Grocer pays me to write these columns (just kidding!) in either Zippin or Standard, I think it is noteworthy that there is so much experimentation taking place in the space - in this case, all of it within a couple of square miles of one city. And these are hardly the only three companies focused on this space - Microsoft is just one of the big companies investing in the development of checkout-free systems.

This is going to happen. The technology will work better and better, and if the labor market continues to get tighter and tighter, there will be an enormous amount of pressure on companies to adopt these kinds of solutions.

When I left San Francisco and traveled to Los Angeles, though, I found two wonderful examples of stores that, each in their own way, create distinct and differentiated experiences that I think are both relevant and resonant to their customers.

I first visited the brand new Lazy Acres store (top two pics) that Bristol Farms has opened on Pacific Coast Highway - and I was blown away. First reaction - if I lived nearby, I would love to shop this store. It is a celebration of fresh food, from the way in which the produce department runs across the entire front of the store (a look I love, by the way - it sets a wonderful tone and a farmers market sensibility) to the fresh food departments that run across the left wall (my favorite here was the poke bar). For me, this is the kind of store that utterly makes sense and speaks to the continuing value of bricks-and-mortar … so much of this store in sensory that it creates a fresh-and healthy siren call to which folks in Hermosa Beach, nearby Manhattan Beach, and even Redondo Beach are likely to respond.

Then, I went to the Superior Grocers store (3rd and 4th pics) on E. Martin Luther King Jr. Blvd. in Lynnwood - and found a big, colorful, bustling store designed to appeal to big families that make big meals from scratch in big pots. Most of Superior's stores cater to the Hispanic population, but there are are some that have primarily African-American and Asian customer bases; in all of these stores, however, there's no question that they are tapped into the immigrant experience, helping people with value-pricing and a selection that is both eclectic and broad to stay in touch with the cuisines of their homelands.

At the same time, Superior's management there recognizes that with new generations will come a kind of assimilation that will change their tastes and preferences, and so the company is developing new stores that will provide a kind of commercial connective tissue between the past and future.

While the Lazy Acres and Superior stores are vastly different in terms of their approach and target shoppers, I cannot help but feel that both are positioned well to face off with the kind of technology revolution being engineered up the coast. They are places with specificity of approach and attitude, offering many options that simply cry out to be seen and experienced.

Will they also evolve? Of course. That's not just inevitable, but the mark of smart leadership. I saw just some of what's happening in California during my recent visit there, and I'll be back to see more.

That's also inevitable.
Reuters reports that Instacart announced yesterday that it will sever its delivery relationship with Amazon-owned Whole Foods next year, finally ending a relationship that was doomed from the moment Amazon bought the bricks-and-mortar retailer.

The story notes that "Amazon's $13.7 billion purchase of Whole Foods in August 2017 has been a double-edged sword for Instacart, throwing the Whole Foods relationship into doubt while driving rival grocers such as Kroger, Aldi and Costco into Instacart's arms."

Reuters points out that "Instacart bagged the Whole Foods delivery deal in 2014, elevating its brand with influential young consumers who want everything from groceries to sofas delivered to their doorsteps. In 2016, the companies deepened their relationship, forging an exclusive, five-year agreement to deliver perishables.

The divorce will begin taking affect in February 2019.

KC's View: This isn't just about separating from a company that also is a competitor. This is about Amazon taking greater control of its assets … understanding that effectively exploiting the synergies between its businesses hopefully adds to the value of both.

Instacart's business model, whether or not it wants to admit it, is founded on creating a separation between retailers and their customers, and establishing its own brand as an alternative to its customers' brands. Eventually, Instacart's customers will get that message, and realize that you can't be a little bit pregnant.

Starbucks yesterday announced a major expansion of delivery services in the US, saying that by spring 2019 it expects some 2,000 of its stores to offer delivery.

The Seattle Times writes that "the deliveries will be made by Uber Eats, which began shuttling coffee from Miami Starbucks locations to customers in September. A limited pilot in Japan began last month. But the real model for Starbucks Delivers is China, where delivery, offered by a subsidiary of Chinese commerce giant Alibaba, has grown from 150 stores at the end of September to more than 2,000 Starbucks locations in 30 cities now."

While Starbucks has played around with delivery in the past, this time is expected to be different: In China, Starbucks has developed spill-proof lids, tamper-proof packaging seals, insulated delivery containers, and algorithms to route orders to the best location to fulfill them. It also has trained delivery drivers from Alibaba's Ele.me delivery service on how to handle its products." At the same time, the company said that "the service is being integrated into the company's ordering systems to minimize extra steps for baristas to fulfill orders."

KC's View: I'm not sure that using Uber Eats is the best way for Starbucks to do this … again, it outsources a really important part of the customer experience to a third party. At the same time, it removes the importance of the third place.

That said, nothing ventured, nothing gained. And Starbucks seems to have the right mindset - that this is early days, and there is much to be learned.

The Detroit Free Press has a story about how Kellogg's is turning Corn Flakes not suitable for consumption as cereal into … wait for it … beer.

The story says that Kellogg's "is teaming up with Seven Bro7hers Brewery in the United Kingdom to take rejects from its Manchester facility and create Throw Away IPA … The recipe uses about 130 pounds of Corn Flakes per batch for the 5 percent ABV craft beer, which will be sold in cans and on draft."

The company says that the initiative is part of a broader corporate commitment to eliminating food waste.

KC's View: Environmentalism probably never tasted so good. What impresses me is the list of various craft beers that have been made from breakfast cereal, including, the story says, "Somerville Saturday morning made with Cap'n Crunch CrunchBerries, Brew Rebellion Saturday Morning Cartoons milk stout made with Fruity Pebbles, Black Bottle Cerealiously, made with Count Chocula, among others."

Waste not, want not.

The Boston Globe reports on the opening of a new combination gas station and medical marijuana convenience store that has opened in Portland, Maine, "providing one-stop shopping for patients looking to fuel up and later light up.

"Medical card carrying customers in Maine can now find marijuana flower, cannabis-infused products, and gas, of course, at Atlantic Farms Gas N' Grass."

The opening of the store, the Globe writes, "follows changes made earlier this year to the state's medical marijuana law that set forth a host of amendments to the nearly 20-year-old regulations, including allowing caregivers to buy products from other caregivers, to hire additional employees, and to open medical marijuana stores."

KC's View: It is extraordinary how many stories I read each day about the cannabis business, not to mention all the email I get.

Like one email I got yesterday about a "vertically integrated international cannabis company." And I thought to myself, "Vertically integrated cannabis? Isn't that sort of redundant?"

The Wall Street Journal this morning has a story about how millennials, far more than their elders, are willing to take a leap of faith and order home furnishings online - largely from companies that started out as digital entities - without ever having sat on them or touched their fabrics.

"Call it the millennial decorating difference," the Journal writes. "More-mature Americans, who didn't learn their ABCs on an LCD screen, cringe at the prospect of an unwanted sofa hulking in their homes, and the anxiety of coordinating its removal." But for younger people, it isn't that big a deal … or, at the very least, a risk worth taking, in part because the companies with which they are doing business have gone out of their way to make returning unwanted products pain-free.

Whether it is a couch from a company called Burrow or sheets from Brooklinen, the companies selling these items have focused on high quality and customer service levels because they know that not delivering on their value proposition will result in them being slammed on social media, which could be death to their businesses. They've also created "uncluttered web interfaces" that younger consumers find to be appealing, and that favor the "prevailing aesthetic … toward the contemporary and clean-lined."

And, there tend to be demonstrable savings with these companies. The story notes that a sofa's price might go up as much as four times as it moves from the factory to the wholesaler to the retailer. E-commerce home furnishings companies cut out the middlemen, use high quality materials, and can even provide free shipping, all while saving customers hundreds or even thousands of dollars - and they can enumerate those savings on their websites.

The Journal notes that while older consumers remain resistant to this trend - they have a desire to see and feel such items, especially for what they see as a major investment - there is some evidence that some in this demographic are starting to try the online options. At the same time, some of the digital brands are testing bricks-and-mortar options, sensing an opportunity to grow their disruptive brands.

KC's View: I may be old, but I'd try this. The bed companies like Casper and Tuft n Needle have proved that this approach to disrupting traditional business models can and does work. Every retailer, every business, should take note.

Nobody is safe.

• CNBC reports that Walmart has increased its ownership position in India's Flipkart from 77% to 81.3%, demonstrating its continued conviction "that India's online retail market is primed for growth."

The Walmart move comes despite several months during which not all the Flipkart news was good. Investors were skeptical that Flipkart could successfully compete against Amazon, the initial $16 billion Walmart investment ate into its profits, and Flipkart's co-founder had to step down because of accusations that he had committed sexual assault.

But Walmart CEO Doug McMillon continues to believe that investments and acquisitions such as the Flipkart deal are "crucial to the continuing health of his company and its global ambitions."

Projections are that India's e-commerce market will quadruple during the next eight years to $200 billion.

• CNBC reports that Starbucks has opened its newest Roastery in Manhattan, "nestled in the meatpacking district between Chelsea Market and Google's New York offices … Bathed in warm light and teeming with copper features, the Roastery is a cozy haven for coffee fanatics looking to not only get their caffeine fix, but get an up close and personal experience with Starbucks' roasters, baristas and craft mixologists."

Starbucks opened its first Roastery in Seattle in 2014, and also has them open in Shanghai and Milan. "Roasteries in Chicago and Tokyo are slated to open in 2019," the story says, and "the company has said it could open as many as 20 to 30 Roastery stores around the world."


• The Associated Press reports that Walmart and Target, as well as a New Jersey company called LaRose Industries, "are named in a New York lawsuit claiming the companies imported and sold children's toys with lead levels up to 10 times higher than federal limits." The New York Attorney General's office cited "thousands of violations" of state laws regulating the safety of children's toys.


• The U.S. Environmental Protection Agency (EPA) has honored Ahold Delhaize-owned Giant Food Stores with a 2018 Food Recovery Challenge Regional Award in recognition of the grocer's sustainable retail commitment and food recovery achievements. GIANT received the EPA Mid-Atlantic Regional award in the Data Driven category for grocery store chains.

Corporate Drumbeat
"It's a bad time to be in the business of selling groceries, and the headlines are as bleak as you'd expect: "The Retail Apocalypse Is Coming for Grocery Stores" ... "Grocery Retail 'Bloodbath' Is Here" ... Conversely, it is a great time — arguably the best time ever — to buy groceries."
- New York Magazine/Grub Street


At Samuel J.Associates, we have a response to this assessment:

Bull.

We think it is a great time to be selling groceries, whether you are a retailer or a supplier. That's because a more educated and demanding consumer, no matter the demographic, will reward businesses that are innovative, disruptive, and in touch with what people need, even if they don't know they need it.

And, we know this: Those businesses require, and are fueled by, great people.

People who don't just get the job done, but who set the tone in an organization, establish cultural and business priorities, who build teams, and who are able to not just adapt to competitive realities, but see the future and thrive in it.

And yes, ignore dire warnings about a "retail apocalypse" and see opportunities.

At Samuel J. Associates, we have a winning record of connecting great talent and innovative businesses ... as well as innovative talent with great businesses. We exceed your expectations so that you can do the same thing for your customers.

No bull.

Click here to find out more.

Got the following email from an MNB reader:

So two articles on the Amazon Go concept this week and this "type" of format...so the airport footprint I think would be an "amazoning" fit. As Jeff Bezos quotes often, "your margin is my opportunity" and I can't think of a better opportunity than at the airports where consumers are ripped off on consumables due to the lack of options. And I mean really ripped off!  As a frequent traveler and looking at the latest of your post, that 450 sq.ft. footprint, it  would be perfect and direct hit on the Hudson News et al thieves er retailers. Bring it on JB...Let's GO!



We reported yesterday that the US Congress has overwhelmingly passed an $867 billion farm bill that "allocates billions of dollars in subsidies to American farmers, legalizes hemp, bolsters farmers markets and rejects stricter limits on food stamps pushed by House Republicans."

One MNB reader responded:

Only one question comes to mind. How do we pay for it? That is a lot of money, and we already have a runaway deficit. No question farmers must survive. At some point we have to pay for it all.

MNB reader Scott Nelson wrote:

Yay, Congress passes the $867,000,000,000 farm bill.   Wait, with 328 million people living in the US that amounts to about $2,700 per person.  With a family of four that means the government is spending $10,800 per family..per year!  From what I see the average family of four spends $770 month or $9,240 per year.  Something is wrong here.



Got the following email about yesterday's FaceTime commentary lambasting people who park non-electric cars in electric car spaces, non-fuel efficient cars in fuel-efficient car spaces, and in carpool-only spaces even while driving all by themselves.

I cannot wait for the responses you get and hopefully post tomorrow.  I completely agree with you when it comes to non-handicap people parking in handicap spaces.  When it comes to social engineering not so much.  You get special perks if you drive what we want you to drive or use the type energy we want you to use is their message.  Whole Foods can do what they want as a private company but I can ignore their message (until they get ticketing power).

Here in the LA area some of our lefty elected officials have decided to put some areas on a "road diet." The goal is to push people out of cars and into buses and bikes.   They call it Mobility Plan 2035.   Detractors call it The Immobility Plan.  Call it what it is Social Engineering.

I think I made the point yesterday that Whole Foods has neither a carrot nor a stick … the system depends on people respecting the signs and the sensibility behind them.

I do. We have two cars - a Mustang and a hybrid. I accept the notion that the hybrid gets certain privileges that the Mustang doesn't. I accept the notion that Mrs. Content Guy is morally superior to me because she drives a hybrid. (That's just one of the reasons, to be perfectly honest.) Just as I accept the idea that people who are carpooling ought to have certain privileges that I don't get.

You may call it social engineering and object to it, but I tend to think that governments have the responsibility to recognize that certain choices are unsustainable - mass transit is an ethically superior choice when it is available and practical, simply because eventually we will run out of the fossil fuels that power individual cars. If governments want to develop initiatives that encourage people to use it, I'm okay with that.

MNB reader Peter Talbott wrote:

Kevin, this reminded me of the great Frasier episode: "Zoo Story"
 
[Bebe enters the men's room on Café Nervosa]

Bebe: Frasier, we have to talk.

Frasier: Are you aware that you are in the men's room?

Bebe: Oh, please, if I paid attention to signs with little pictures on them - I would never get a parking space.

And, from another reader:

Sad commentary about some people, who care only about themselves, everyone else be damned. Whatever happened to just doing the right thing, especially when no one else is looking? (I forgot the exact quote).

It's from CS Lewis: "Integrity is doing the right thing even when no one is watching."

I've also always liked the H. L. Mencken version: "Conscience is the inner voice that warns us that someone might be looking."



Finally, responding to a book I recommended last week, from MNB reader Deborah Faragher:

Just started "Past Tense" yesterday. Couldn't help but think about your suggestion that Chris Hemsworth play Reacher when I read on the first page "He was a tall man, more thank six feet five in his shoes, heavily built, all bone and muscle, not particularly good looking". Have to say once more think Liam Neeson.

Sorry, Liam, as I'm sure saying you are not particularly good looking may be a slight. Chris just too darn handsome.

in Thursday Night Football action, the Los Angeles Chargers defeated the Kansas City Chiefs 29-28.

Green Book is the new, based-on-a-true-story movie from director and co-writer Peter Farrelly about a trip through the deep south taken in 1962 by Dr. Don Shirley, a world-class pianist. Escorted in a kind of odd couple relationship by Tony Lip, an Italian-American nightclub bouncer of prodigious appetites and limited sophistication, the trip brings the two men into direct conflict with each other in the beginning and then, as they get deeper into the south, with the blatantly racist culture that pervades the place. (The title, Green Book refers to the guide book that tells black people where they can stay in communities where segregation is the rule.)

Much of the movie, to be honest, is fairly predictable. Two guys with nothing in common learn to respect and even like each other in the face of adversity … though at a time when racial tensions seem exacerbated, their circumstances seem almost uncomfortably relevant. I watched the events taking place in 1962, and found myself wondering if we've come as far as I once thought.

That said, the performances of Mahershala Ali as Don Shirley and Viggo Mortensen as Tony Lip make the movie, elevating the material through pure skill and emotional investment. They're really, really good in their roles - even the stuff that might seem contrived in less capable hands ends up having greater meaning because the two actors have such an emotional connection to their roles.

Green Book isn't a perfect movie, but it is an engaging one with an underlying sense of truth that makes it work.



I have a couple of wines to recommend to you this week, both from Oregon's incomparable Willamette Valley…

The 2015 Firesteed Pinot Noir is excellent … I had it with a lamb burger that was served with a dollop of harissa. (My general feeling these days is that harissa makes almost everything taste better.)

And then, there is the 2016 Halem Heights Pinot Noir, a very drinkable wine made from a blend of pinot noir grapes from a number of valley vineyards. This worked well with a salmon dish I made … but it would go with pretty much anything.



That's it for this week.

Have a great weekend, and I'll see you Monday.

Sláinte!

Industry Drumbeat
In this fast-paced, interactive and provocative presentation, MNB's Kevin Coupe challenges audiences to see the fast-evolving retail world through a radical new technological, demographic, competitive and cultural prism. These issues all combine to create an environment in which traditional thinking, fundamental execution, and just-good-enough strategies and tactics likely pave the path to irrelevance; Coupe lays out a road map for the future that focuses on differential advantages and disruptive mindsets, using real-world examples that can be adopted and executed by enterprising and innovative leaders.

Constantly updated to reflect the hand crafted news stories covered and commented upon daily by MorningNewsBeat, and seasoned with an irreverent sense of humor and disdain for sacred cows honed over 30 years of writing and reporting about the best retailers and retail strategies, "RETAIL 2020/WTF" will get your meeting attendees not just thinking, but asking the serious questions about business and consumers that serious times demand. See a sample at left…



Here's what Lori Stillman, Executive Vice President - Analytics, Insights and Intelligence, Advantage Solutions, has to say about a recent appearance:

"Kevin joined us as a moderator and facilitator for a two-day client executive event we hosted. His role in the success of the event went far beyond his time presenting and sharing his great wisdom and content. From the moment our planning process began and we selected Kevin as a key part of our program, he dove in and worked with our team to review session topics, ideate on programming and help ensure our overall event delivered on the goals we had established. His quick wit, deep industry knowledge and ability to synthesize conversations into key take-aways enabled us to hit a home run!"

And, from Joe Jurich, CTO of DUMAC Business Systems:

"Kevin recently participated in and spoke at our Annual User Conference.  Our group consisted of independent retailers, wholesalers, and software vendors – a pretty broad group to challenge in a single talk.  While his energy, humor, and movie analogies kept the audience engaged, his ability to challenge them to think differently about how they go to market is what really captured them!  Based on dinner conversations afterward, he appeared to have left everyone thinking of at least one new approach to their strategy!"

Want to make your next event unique, engaging and entertaining? Contact Kevin at kc@morningnewsbeat.com , or call him now at 203-253-0291.
PWS 52