Join the MNB Community.
Get a Wake Up Call each morning...
Email:
Explore the MNB Archives
From The MNB Archives
Wednesday, January 16, 2019
by Kate McMahon

I must confess I never envisioned kicking off an annual food trend list citing an influx of cannabis-infused products, the shortage of oat milk, the word 'pegan' or the soaring popularity of wine from Georgia -- as in the former Soviet republic.

Welcome to 2019.

Every year, chefs, retailers, foodies, PR firms, food and beverage trade groups, mainstream media critics, the folks at Pinterest and UberEats and "social media influencers" across the country offer up their predictions, and we at MNB provide the highlights, and the lowlights.

Here goes:

• The New 'It' Diet: Just when I figured out the difference between paleo (unprocessed natural foods a la the Stone Age) and vegan (no animal products or byproducts) diets, we have a new mashup: the pegan diet. This hybrid recommends that 75 percent of your diet should be fruits and vegetables, allows a little meat but no dairy or gluten. According to Pinterest, the word 'pegan' has seen a 337 percent increase in searches since last year.

• Georgia on Our Mind: I also just learned that the small nation of Georgia actually is the world's first vintner and began making wine 8,000 years ago. Wine experts are raving about its varieties and vintages, and the government said exports increased 56 percent last year. Georgian food is also trending, and Instagram photos of its traditional khachapuri – essentially a bread boat brimming with bubbling hot cheese and a fried egg – reveal why. (You can see a recipe here.)

• I'll Have the CBD, Please: As reported on MNB last week, the nation's chefs predict that cannabis-infused drinks and food will be the top two dining trends this year. Proponents of cannabidiol, or CBD oil, say it provides health benefits without the psychoactive effects of marijuana. The chefs also say they anticipate this ingredient will create "unique cuisine opportunities." This is just one more example of the "budding" cannabis business which has enormous growth potential and presents any number of regulatory challenges.

• Gut Instincts: Probiotics and prebiotics. Kimchi and kombucha. The aforementioned are just a sampling of the products designed to deliver a healthier gut. Beyond supplements and fermented foods, Whole Foods claims that wellness-focused brands are adding gut-friendly probiotics to shelf staples such as granola, oatmeal, nut butters and more. Kroger is promising customers "a growing number of products rich in probiotics— good bacteria—and flavor."

• And the New Trendy Milk Is: Oat milk. Latte lovers across this country say oat milk far surpasses its almond, soy, coconut, pea or dairy competitors. So much so that there was an oat milk shortage last year (news to me), and cases were selling on Amazon for a whopping $200 a case – or $20 per 32-ounce carton. Oatly, the Swedish-based company that introduced oat milk in the U.S. two years ago, plans to increase production eight-fold to meet demand.

There are three 2019 trends and products that, I must admit, strike me as less than appealing:

• Cheese tea: A cold black or green tea with a cap of cream cheese blended with cream or milk and a pinch of salt on top.

• Hummus desserts: I enjoy hummus with a pita chip or on a sandwich, but ground chickpea chocolate and ice cream? No thanks.

• Faux meat 'snacks': Fake bacon snacks fashioned from mushrooms and egg white chips will not be found on my snack shelf.

Reviewing last year's predictions, plant-based meats such as the Impossible Burger did indeed continue to gain traction in stores and restaurants. And the prognosticators were spot on about the popularity of sophisticated mocktails, hybrid fruit-vegetables, North African spices, Thai rolled ice cream and a new consumer "mindfulness."

On the flip side, the air fryer did not become a must-have kitchen appliance, nor did the nutrient powder moringa become the new superfood ingredient in smoothies and bowls. And we didn't replace butter with ghee.

Will today's 2019 predictions hold true on December 31? We'll keep track. Cupcake and kale crazes may come and go, but the key takeaway for retailers is that consumers increasingly are concerned with healthy alternatives and transparency.


Comments? Send me an email at kate@morningnewsbeat.com .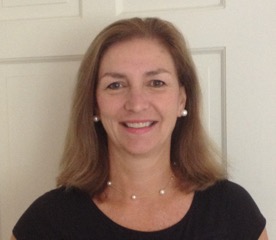 by Kevin Coupe

In crafting a commercial for its razors, razor blades and personal care products, Procter & Gamble-owned Gillette tried to be cutting edge. In doing so, it has gotten some validation, but also some sharp rebukes.

Here's the story…

The new ad takes direct aim at masculinity turned toxic, and the kinds of "boys will be boys" rationales that often follow bad behavior. These attitudes often fuel fighting, bullying, sexual harassment and discrimination … and the commercial, which you can see at left, reflects a reality in which old attitudes now have come face to face with new realities, especially because of the #MeToo movement.

Adapting Gillette's longtime slogan, the commercial asks if this is the best that men can be, and challenges men to do better and be better.

There's been a lot of coverage of this commercial over the past couple of days, largely because much of the social media reaction seems to be negative. Semi-celebrities such as Piers Morgan and James Woods have threatened to change their brand of razors. (Morgan wrote online that Gillette "now wants every man to take one of their razors & cut off his testicles.")

Here's the business context…

Let's be clear. Whatever the social/cultural context for the Gillette ad, it is releasing it in a competitive environment where it has been successfully attacked and disrupted by brands such as Dollar Shave Club and Harry's. Other commercials it has produced (like one about the company's New England factory workers) have somehow seemed a little desperate in their clinging to some level of American authenticity.

This commercial is a way to clear away the clutter from the brand, and use a compelling and resonant social issue to grab some attention and refocus consumers' minds. And it is in the recent tradition of brands that have done so, to varying degrees of success - sometimes it seems appropriate and supportive (the "Like A Girl" campaign for Always feminine hygiene products), and sometimes it is awful (Ram trucks using a Martin Luther King Jr. speech).

GQ writes: "Many brands have commodified wokeness with great success: Nike's revenues leapt after unveiling its campaign starring Colin Kaepernick, Patagonia posted massive sales after directly attacking President Trump, and in Gillette's own shaving space, Harry's has made reconsidering masculinity a central tenet of its advertising … Gillette's new commercial isn't pure marketing, either: the brand also pledged to donate $3 million over the next three years to nonprofits, starting with the Boys and Girls Club of America."

Here's what I think…

I love the ad.

The cretinous attitudes and behaviors illustrated in the commercial are not some invention of an advertising person with an over-active imagination. These are real - and they've been part of our culture for centuries. Now - not for the first time, but maybe, finally, in some sort of sustainable way - as a culture we've started paying more attention, and maybe creating some actual change in what we tolerate and accept.

I think it is a good thing that the ad shows that it is possible to break the cycle of bad behavior, and it illustrates what good behavior looks like.

Gillette isn't suggesting that all masculinity is toxic … just that certain forms of masculine behavior (as practiced by some politicians and businessmen and actors and artists and journalists and men in every profession and from every demographic) are toxic. And unacceptable. No excuses.

I have no problem with that, and frankly, I have to wonder about the priorities of any man who finds this ad to be offensive. Are they that insecure? What exactly is it about this ad that strikes them as being emasculating and/or inaccurate? (By the way, when you start taking masculinity cues from Piers Morgan and James Woods, it is time to start re-evaluating your life.)

I'm totally cool with the suggestion that men can be better, that men can do better. How we are today is clearly not the best that we can be.

Good for Gillette - taking a position in a way that strikes me as compelling, to an audience and with an approach that strike me as relevant to the brand.

It is an Eye-Opener. As for the naysayers … well, there always will be people who have eyes, but see not; who have ears, but hear not.
In the wake of its deal last week with Kroger that is designed to result in a future store concept, Microsoft yesterday announced a deal with Walgreens Boots Alliance "to design 'digital health corners' for its stores as both companies battle an ever-expanding Amazon."

According to a Bloomberg story, "Walgreens will begin using Microsoft's Azure cloud-computing software, moving applications and data to the tech giant's data centers … The deal with Microsoft will start with a pilot of digital health corners in as many as 12 stores this year, which will be designed to promote the sale of health-related devices and help patients manage chronic diseases."

Bloomberg writes that "for Walgreens, the pharmacy giant must contend with looming competitive threats from Amazon and other upstarts looking to disrupt the drugstore business. Meanwhile, Microsoft is angling to gain ground against Amazon Web Services by offering back-end computing muscle to retail, grocery and health operators that don't want to give more business to one of their biggest foes."

While terms of the deal were not disclosed, the two companies "have committed to a multiyear research and development investment to develop other health-care tools that could ultimately lower costs. The companies may establish joint innovation centers in some markets."

CNBC writes that "Amazon's recent push into health care looms large. Although the company has kept its intentions closely guarded, it's making moves like acquiring online pharmacy PillPack and teaming up with J.P. Morgan and Berkshire Hathaway on a long-term plan to improve care and reduce costs for employees."

KC's View: "Misery acquaints a man with strange bedfellows," William Shakespeare once wrote (in "The Tempest"). Just goes to show that the Bard, even back in 1610, was pretty good at predicting behavior circa 2019.

Except that maybe these bedfellows aren't so strange. I think we're going to see a lot more of this, as merchants such as Kroger and Walgreens turn to technology companies such as Microsoft and Google to help them compete in an Amazon-centric world. This is smart - you can't fight an ecosystem with just a store, any more than you should bring a knife to a gunfight.

A new study released by the National Retail Federation (NRF) says that "consumers increasingly expect free delivery of items they buy online and are also embracing new options like picking up their online purchases at a local store … The report found that 75 percent of consumers surveyed expect delivery to be free even on orders under $50, up from 68 percent a year ago."

The study goes on:

"Many consumers now consider shipping costs even before getting to the checkout page, with 65 percent saying they look up free-shipping thresholds before adding items to their online shopping carts. Consumers also want their products fast, with 39 percent expecting two-day shipping to be free, and 29 percent have backed out of a purchase because two-day shipping wasn't free.

"The survey found that 70 percent of consumers who are aware of buying online and picking up in store had tried it, and the top reason for doing so was to avoid paying for shipping. Picking up at the cash register is still the most frequent practice, done by 83 percent of those who have bought online and picked up in-store. But as options grow, 63 percent would like to be able to use curbside pickup (tried so far by only 27 percent), 56 percent want merchandise delivered to the trunk of their cars (tried by 19 percent) and 50 percent want to retrieve purchases from a locker (tried by 16 percent)."

KC's View: Earlier this week, while the NRF Show was taking place in New York City, I had the chance to take part in a concurrent event at Google headquarters just a few blocks to the south … and the focus was on BOPIS (Buy Online, Pickup In Store). The event was co-hosted by WD Partners, and we spent a lot of time talking about the fact that consumers overwhelmingly want BOPIS when they're engaging in e-commerce, and yet - despite the fact that it generally results in a larger basket size and makes the store relevant - a startlingly small number of retailers actually offer it, and even fewer do it right.

The conversation - which followed a fascinating presentation - endeavored to address some of the stats raised in the NRF study and figure out what the obstacles are, and how to overcome them … and I'm happy to say that we recorded it for a brand new "Retail Tomorrow" podcast that will drop next week. Our panelists were terrific, from a wide range of companies and with broad skill sets.

I hope you'll listen. Stay tuned.
Reuters reports that hedge funder Eddie Lampert, chairman of bankrupt Sears Holdings, has "prevailed in a bankruptcy auction for the U.S. department store chain with an improved takeover bid of roughly $5.2 billion, allowing the 126-year-old retailer to keep its doors open."

According to the story, "Lampert's bid, boosted from an earlier $5 billion offer, prevailed after weeks of back-and-forth deliberations that culminated in a days-long bankruptcy auction held behind closed doors. The billionaire's proposal, made through his hedge fund ESL Investments Inc, will save up to 45,000 jobs and keep 425 stores open across the United States."

While Sears has accepted the offer, the bankruptcy judge overseeing Sears' affairs still has to approve it. There remains a coterie of creditors that object to the deal, believing that they have a better chance to get some of the money they are owed if the company is liquidated.

KC's View: Seems like déjà vu all over again.

What's the over-under on how long it will take before Lampert starts announcing more layoffs and store closures? On when the company finally is liquidated? And when Lampert walks away, probably with a ton of real estate, leaving the shattered shell of an iconic retailer behind?

The end game, I am completely convinced, has nothing to do with retailing … which only has been demonstrated by the fact that Lampert is a complete incompetent in this field.

The New York Times reports that the Trump administration is considering the appointment of former PepsiCo CEO Indra Nooyi as president of the World Bank.

The story notes that "the decision-making process for the top post at the World Bank is fluid and in its initial stages and early front-runners and candidates often fall off the radar, or withdraw from consideration, before the president makes his ultimate pick." However, one person involved in the process who is seen as promoting Nooyi's candidacy is Ivanka Trump, the president's eldest daughter.

Nooyi is not seen as a slam-dunk. While she did serve on on Trump's business advisory council after his election - it was disbanded after a number of executives quit in the wake of the administration's response to white supremacist violence in Charlottesville, Va. - she did not support any candidate during the 2016 election. And she made some comments after the election about how some PepsiCo employees were "in mourning" that may not be seen as sufficiently loyal to Trump.

CNBC reports that Walmart "has opted to end its involvement in the network of commercial and Medicaid pharmacies run by CVS Health Corp after the two companies failed to agree on pricing, CVS said. The company said Walmart sought reimbursement increases that would lead to higher costs for clients and consumers."

When the break takes place, it would mean that people who are members of the CVS Caremark benefits system and get their prescriptions filled at Walmart "might not be eligible for coverage by their drug plans … Less than 5 percent of affected CVS Caremark members use only Walmart to fill their prescriptions, CVS said."

Walmart took issue with CVS's explanation, saying that it "wants to pass along savings to their customers, not a middle man."

KC's View: The stories suggest that Walmart is casting around looking for a replacement, but I have a funny feeling that maybe the solution to this problem already has been identified.

At The Ohio State University, student newspaper The Lantern reports that there is a new ATM on campus - that dispenses pizza.

Located in a student dining hall, the pizza ATM "holds about 70 pizzas … and students have the options to choose between cheese or pepperoni pizza." For the moment, the story says, it is only operational when the dining hall is open, but the school hopes to soon have it available 24 hours a day, with more toppings. Students can pay for their pizzas by using their campus meal plan, or with a credit card.

"This is a really a way for us to provide a hot option and other options for students that are over on this side of campus that don't live on the north area or south area that have other late night operations that really isn't going to incur a bunch of additional labor costs on top of providing the services," says Abby Hertzfeld, associate director of operations for Student Life Dining Services.

KC's View: Last week at CES, it was a bread baking machine, the BreadBot. Now we have a pizza ATM. There have been times in the past where it seemed like the vending trend was really going to take off, and it may be that we're about come into one of those times again … except that this time, the expansion of lockers, as well as acceptance of click-and-collect functionality, may give it even greater traction.

Corporate Drumbeat
"It's a bad time to be in the business of selling groceries, and the headlines are as bleak as you'd expect: "The Retail Apocalypse Is Coming for Grocery Stores" ... "Grocery Retail 'Bloodbath' Is Here" ... Conversely, it is a great time — arguably the best time ever — to buy groceries."
- New York Magazine/Grub Street


At Samuel J.Associates, we have a response to this assessment:

Bull.

We think it is a great time to be selling groceries, whether you are a retailer or a supplier. That's because a more educated and demanding consumer, no matter the demographic, will reward businesses that are innovative, disruptive, and in touch with what people need, even if they don't know they need it.

And, we know this: Those businesses require, and are fueled by, great people.

People who don't just get the job done, but who set the tone in an organization, establish cultural and business priorities, who build teams, and who are able to not just adapt to competitive realities, but see the future and thrive in it.

And yes, ignore dire warnings about a "retail apocalypse" and see opportunities.

At Samuel J. Associates, we have a winning record of connecting great talent and innovative businesses ... as well as innovative talent with great businesses. We exceed your expectations so that you can do the same thing for your customers.

No bull.

Click here to find out more.

• Inland Empire reports that this July Walmart will open "a 340,000-square-foot high-tech consolidation center in Colton, CA that will be the first in Walmart's supply chain to receive, sort, and ship freight. This automated technology will enable three times more volume to flow throughout the center and helps Walmart deliver the right product to the right store, so customers can find the products they need."

• Netflix announced yesterday that it is raising prices by between 13 and 18 percent, depending on what subscription plan members are using; for its most popular plan, that means an increase from $11 a month to $13.

It is the largest increase taken by Netflix since it started its streaming service a dozen years ago. New members will see the increase immediately, while it will be phased in over the coming year as members' renewals come up.

Netflix has been in something of a cash crunch - it has more than $12 billion in debt, and has committed to spending more than $18 billion on content in the near future. This includes original movies and series as well as deals for old series like "Friends."


• QSR reports that Chick-fil-A is testing a variety of spicy items that could be added to its menu - Spicy Chick-n-Strips, Grilled Spicy Deluxe Sandwich, Spicy Chick-n-Strips Biscuit, and the Grilled Spicy Deluxe Bundle.

"While the spicy chicken sandwich has been a staple on the Chick-fil-A menu for almost a decade," the story says, "the company is looking to expand its spicier offerings."

• Stater Bros. announced that Keith Thomas, the company's senior vice president of retail operations, has been promoted to the position of group senior vice president of retail operations.

Yesterday, MNB took note of an Associated Press report that a Washington, DC, judge has ruled that a lawsuit filed by the Organic Trade Association (OTA) against Unilever - charging that its Ben & Jerry's brand " misleads consumers about its environmental practices" - can move forward, saying that the suit "alleges facts sufficient to advance a plausible claim."

I got this wrong - the suit was filed by the e Organic Consumers Association, not the Organic Trade Association.

Thanks to Carl Jorgensen, EVP and Managing Director of the Free From Forum, for pointing this out to me.

Mea culpa, mea culpa, mea maxima culpa.

Industry Drumbeat
In this fast-paced, interactive and provocative presentation, MNB's Kevin Coupe challenges audiences to see the fast-evolving retail world through a radical new technological, demographic, competitive and cultural prism. These issues all combine to create an environment in which traditional thinking, fundamental execution, and just-good-enough strategies and tactics likely pave the path to irrelevance; Coupe lays out a road map for the future that focuses on differential advantages and disruptive mindsets, using real-world examples that can be adopted and executed by enterprising and innovative leaders.

Constantly updated to reflect the hand crafted news stories covered and commented upon daily by MorningNewsBeat, and seasoned with an irreverent sense of humor and disdain for sacred cows honed over 30 years of writing and reporting about the best retailers and retail strategies, "RETAIL 2020/WTF" will get your meeting attendees not just thinking, but asking the serious questions about business and consumers that serious times demand. See a sample at left…



Here's what Lori Stillman, Executive Vice President - Analytics, Insights and Intelligence, Advantage Solutions, has to say about a recent appearance:

"Kevin joined us as a moderator and facilitator for a two-day client executive event we hosted. His role in the success of the event went far beyond his time presenting and sharing his great wisdom and content. From the moment our planning process began and we selected Kevin as a key part of our program, he dove in and worked with our team to review session topics, ideate on programming and help ensure our overall event delivered on the goals we had established. His quick wit, deep industry knowledge and ability to synthesize conversations into key take-aways enabled us to hit a home run!"

And, from Joe Jurich, CTO of DUMAC Business Systems:

"Kevin recently participated in and spoke at our Annual User Conference.  Our group consisted of independent retailers, wholesalers, and software vendors – a pretty broad group to challenge in a single talk.  While his energy, humor, and movie analogies kept the audience engaged, his ability to challenge them to think differently about how they go to market is what really captured them!  Based on dinner conversations afterward, he appeared to have left everyone thinking of at least one new approach to their strategy!"

Want to make your next event unique, engaging and entertaining? Contact Kevin at kc@morningnewsbeat.com , or call him now at 203-253-0291.
Got the following email from MNB reader Curtis Arthur:

As they would say in radio when I was a kid, "Long time listener.  First time caller."

You hit the nail on the head with it is equally important - maybe more so - for retailers to be focused in a granular way on what the data tells them, and using it to communicate effectively with shoppers, demonstrating that they are loyal to them.

In our engagements the big issue isn't necessarily the data or the insights but the action-oriented mindset of the retailers.  If you aren't Amazon, who built their business on loyalty information, you have to evolve your thinking from having little information to having too much:  data, insights, communication platforms, etc.  Unfortunately, unless you start from scratch, there is no easy button that tells you what to do.  There has to be some sort of human smarts that guides you over along the path and that has to be within the walls of the retailer who has access to many data sources.



Regarding proposed legislation in New York State, one MNB reader wrote:

Here we go again... the old plastic bag bans that keep failing over and over again. There is more plastic going into land fills than ever! Plus the so-called reusable bags and paper keep failing and end up in land fills along with the plastic.

The facts are now in all over the country....Bag Bans do not work. The consumer ends up paying more at checkout and no less material is going into the land fills. If as much effort went into recycling, not only would there be less litter, but there would be a stronger job market as a result.

Not sure everyone would agree with your "facts."

From the New York Times:

"Washington's 5-cent fee on paper and plastic bags went into effect in 2010. City officials have said the law drastically reduced consumption of disposable bags there, and a foundation that monitors trash in Washington's waterways said it found a 72 percent decrease in the number of plastic bags being removed during cleanup efforts.

Chicago passed a ban on thin, lightweight plastic bags in 2015, then repealed that law in 2016 and replaced it with a 7-cent fee on paper and plastic. A 2018 study from researchers at the University of Chicago and New York University said disposable bag use in the city was down 40 percent.

"Globally, countries including Israel and Ireland also have fees on plastic bags. In Israel, the government said disposable plastic bag use went down 80 percent at supermarket chains in the year after the law took effect. In Ireland, plastic bag use dropped 94 percent just weeks after the country adopted its tax in 2002."

Doesn't sound so ineffective to me. Especially since a 2016 report from the World Economic Forum "suggested that by 2050, the world's oceans would contain more plastic by weight than fish," and that, "as the plastics break down, they release toxic chemicals, threatening marine life."

PWS 51