Join the MNB Community.
Get a Wake Up Call each morning...
Email:
Explore the MNB Archives
From The MNB Archives
Wednesday, January 30, 2019
by Kate McMahon

Each year, Super Bowl advertisers trot out the iconic Clydesdales, adorable puppies, and all those guys starring in some funny, some sophomoric and yes, some sexist, ad campaigns. Hence the phrase: Super Bowl So Male.

I've always thought this "bro-centric" marketing approach during America's top-rated TV broadcast was short-sighted, given that roughly 45 percent of all NFL fans are female. Women comprised 49 percent of the 103 million viewers tuned into last year's Super Bowl, and a study found they paid more attention to the ads and the game itself than their male counterparts on the other side of the chip and dip bowl.

On screen, Super Bowl ads where women played a significant role fell from 42 percent in 2017 to 34 percent last year, while men were prominent in 72 percent of the ads, according to the research firm ABX.

Finally, and happily, this Sunday's telecast of Super Bowl VIII will be different. Previews show that three ads – from Bumble, Olay and Toyota – are bucking the "bro" trend. The featured females will not be the long-suffering wife of the frozen food porn addict, as seen in the Kraft-Devour clip shown on MNB this week, or a bikini-clad babe in a Carl's Jr. fast food ad.

The early favorite for female empowerment MVP goes to Bumble, the social networking/dating app that has women make the first move. A teaser for the brand's first-ever Super Bowl commercial introduces its #InHerCourt campaign Global Ambassador, tennis megastar Serena Williams. There is no mention of dating when Serena not-so-serenely states: "We're living in a world and society where people are starting to see differently and starting to understand that we are just as strong and just as smart and just as savvy and just as businesslike as any other male in this world."

Olay skin care is also debuting its first Super Bowl ad, a scary spoof starring Sarah Michelle Gellar - known for her roles in Scream 2, I Know What You Did Last Summer, and the TV series, "Buffy the Vampire Slayer" - aimed at women only. Olay exec Stephanie Robertson said the Procter & Gamble brand was surprised when learning about the dearth of women in Super Bowl ads versus the viewership numbers, "and we wanted to take on this disparity."

Based on the available teasers and ads, my favorite is the Toyota 2019 RAV4 Hybrid commercial featuring 22-year-old college football player Antoinette "Toni" Harris, whose goal is to become the NFL's first female player. Trust me, you will be rooting for this free safety within 15 seconds.

I think there are business lessons here beyond just the 30- to 60-seconds of hype on Super Bowl Sunday. In this era of #MeToo and #TimesUp, brands and marketers should be keenly aware of gender equity in advertising campaigns. Men and women are running companies and doing the laundry, and brands that fail to recognize the new order are potentially missing 50 percent of the market.

Comments? Send me an email at kate@morningnewsbeat.com .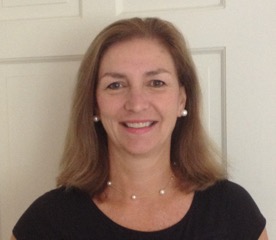 by Kevin Coupe

CNBC reports that department store chain Kohl's plans to team with WW - the company formerly known as Weight Watchers International - to experiment with a number of wellness initiatives, including an 1,800 square-foot WW studio in one of its Chicago stores.

Kohl's also "will start selling certain WW kitchen products in stores and online in June. The retailer also said Tuesday its employees will receive access to subsidized WW memberships."

This is smart, especially since it fits with Kohl's established desire to become a destination for health and wellness merchandise; it has recently said that Nike, Under Armour and FitBit are among its best-selling brands. Plus, it gives Kohl's an easily understood differential advantage compared to competitors like Macy's and JC Penney, which have been struggling in an environment that already has pretty much taken down the likes of Sears and Kmart.

And, it fits with what appears to be Kohl's desire to create partnerships and synergies where they make sense. CNBC writes that Kohl's "signed a deal in 2017 with Amazon in which it's been accepting Amazon returns and selling some of the e-commerce giant's Alexa-enabled devices at some of its stores. It's also been looking for new uses to take up space at some of its bigger stores and has started to divide certain locations for tenants like Aldi to move next door. It has also hinted at working with fitness gyms."

(The story also notes that WW "has weathered threats over the decades from the likes of Jenny Craig, Nutrisystem and fad diets like Atkins. More recently, it's faced pressure from free apps like MyFitnessPal. Following its recent rebranding, though, WW is now trying to become more of a lifestyle platform.")

Retailers have choices. They can do business the way they've always done business, or they can try to break the mold in innovative ways that will differentiate them in the marketplace.

It fits with a favorite, Eye-Opening axiom around here - that companies have to recognize that there no such thing as an unassailable business model.

Bloomberg reports that FedEx, "looking beyond Amazon.com Inc. for growth in e-commerce, is introducing a new late-night shipping option for retailers who want to speedily send orders directly to online customers."

The story says that retailers will now be able to offer next-day delivery via FedEx for items that have been bought as late as midnight: "Under the program, FedEx Express drivers will pick up packages as late as 2 a.m. from retail stores and take them to sorting hubs. Deliveries can happen as soon as the next day within the local market, and within two days for destinations elsewhere in the U.S."

Bloomberg notes that "package couriers face a rising threat from Amazon -- which is also one of their biggest customers -- as the online giant has begun expanding its own delivery capabilities by leasing aircraft and hiring independent contractors to establish a ground-delivery network. Online sales now make up about 15 percent of U.S. retail, and are growing at three times the pace of traditional brick-and-mortar.

"FedEx sees potential profit in the competitive pressure online stores face in keeping up with Amazon's drive to reduce delivery times on purchases."

KC's View: One of the interesting parts of the FedEx announcement was the statement that "less than 1.3 percent of the courier's total revenue comes from Amazon," though I suspect the number is a lot higher for both UPS and US Postal Service, each of which will face similar pressures to come up with late-night options.

I do think that we're going to see a lot more options becoming available to retailers, who - if they're smart - are going to be looking for any edge they can get.

Bloomberg reports that Nestle SA's Purina "is experimenting with a new line of pet food featuring untapped ingredients like insects and invasive fish species."

The initiative comes at an interesting time, when much of the growth in the pet food category is coming from people's desire to buy high-end products that resemble human meals and that use descriptive terms such as "organic," "grain-free," and "vegan." The problem, Bloomberg notes, is that there are concerns that the trend of feeding animals such foods may be unsustainable, taking "a higher toll on the planet" than necessary.

Hence, the Purina experiment - feeding pets food made from "high-nutrient parts that aren't palatable for humans." Purina "worked with its cod supplier on a new processing system to rescue bits that otherwise would have gone overboard after the fish were caught for human consumption, allowing for near 100 percent use of the fish. The company is also using cricket powder as a protein, following a 2013 UN report focused on edible insects as a solution to feeding the world's growing population."

KC's View: While I may not be big on the idea of eating insects, I'm pretty sure our dogs won't feel the same way - hell, they often try to eat them live, given the opportunity. People are a lot more finicky than most of their pets, it has been my experience … and I'll be interested to see if they can get traction with this new line.

The Conference Board this week said that its Consumer Confidence index fell to 120.2 in January from 126.6, and is down almost 18 points since October.

The Wall Street Journal writes that confidence was "likely hit by political discord in Washington, in addition to market and economic uncertainty weighing on U.S. households."

However, it wasn't all bad news, the Journal writes: "The data showed Americans are eager to continue spending in the next six months. Plans to buy a home rose to their highest level since the end of 2017. Other categories of planned spending, including car and TV purchases, also remained solid.

"In addition, the share of survey respondents saying that jobs are plentiful remains near multiyear highs. Analysts think the labor market is set to continue creating jobs and spurring wage growth, which encourages consumers and businesses to keep spending."

• The New York Times has a story this morning about how Amazon, faced with criticisms from political and community leaders in New York City about its planned opening of a corporate headquarters there, "is striking back.

"The company is expected to offer a few salves to skeptics on Wednesday at a City Council hearing: It will hire public housing residents to work at a new 30-person customer service center and establish a certificate program at LaGuardia Community College to help students gain entry-level technology jobs. The company also announced that it would fund computer science courses at more than 130 New York high schools. The announcements capped several weeks in which company executives and representatives, along with their lobbyists, have crisscrossed Queens for community gatherings and meetings with elected officials."

One interesting wrinkle - Amazon's efforts seem to extend beyond New York City, probably because it is possible that the New York State Legislature could scuttle the deal made between Amazon and New York City officials. And even Gov. Andrew Cuomo, who supports the deal, calling it a "phenomenal win" because it will bring 25,000 jobs to the city, has said that Amazon hasn't done a good enough job selling it.

• The US Postal Service (USPS) has increased the cost of a "Forever" first-class stamp to 55 cents, from 50 cents, a 10 percent price hike that is said to be part of the largest increase in the post office's history. The cost of flat rate and priority shipping, as well as certified mail, also are going up.

Fortune points out that the US still "has one of the lowest letter rates in the industrialized world. The USPS is an independent organization under the federal government's executive branch, and does not receive any tax dollars for operating expenses across its nationwide network." While it has long operated at a deficit - it had a 2018 loss of $3.9 billion - most experts attribute that to onerous pension requirements placed on the post office by Congress.


• The University of Phoenix is out with a new study, keyed to the fact that January is Mental Wellness Month, saying that "more than half (55 percent) of those currently employed say they have experienced job burnout. However, even with the high rate of burnout, employees are not taking time off. Only 34 percent of employees say they have taken days off for mental health compared to 61 percent who say they taken time off for physical ailments."

According to the study, "Feelings of burnout can be brought on by number of things including heavy workload, workplace stress and lack of recognition and may have a direct correlation with overall job satisfaction. The survey found that only two in five (44 percent) employed U.S. adults are satisfied with their job, and nearly nine in 10 (86 percent) feel worker burnout is connected to job satisfaction."

The study also notes that "while there has been an increased effort to change the perception of mental wellness, negative stereotypes and barriers still exist that keep people from taking time off for mental health." Among the reasons cited are that companies don't view mental health as an acceptable reason to take time off, coworkers will shame or judge them, people are too busy to take time off or fear that someone else will replace them.

Corporate Drumbeat
"It's a bad time to be in the business of selling groceries, and the headlines are as bleak as you'd expect: "The Retail Apocalypse Is Coming for Grocery Stores" ... "Grocery Retail 'Bloodbath' Is Here" ... Conversely, it is a great time — arguably the best time ever — to buy groceries."
- New York Magazine/Grub Street


At Samuel J.Associates, we have a response to this assessment:

Bull.

We think it is a great time to be selling groceries, whether you are a retailer or a supplier. That's because a more educated and demanding consumer, no matter the demographic, will reward businesses that are innovative, disruptive, and in touch with what people need, even if they don't know they need it.

And, we know this: Those businesses require, and are fueled by, great people.

People who don't just get the job done, but who set the tone in an organization, establish cultural and business priorities, who build teams, and who are able to not just adapt to competitive realities, but see the future and thrive in it.

And yes, ignore dire warnings about a "retail apocalypse" and see opportunities.

At Samuel J. Associates, we have a winning record of connecting great talent and innovative businesses ... as well as innovative talent with great businesses. We exceed your expectations so that you can do the same thing for your customers.

No bull.

Click here to find out more.

• Kroger yesterday announced the retirement of Christopher T. Hjelm, executive vice president and chief information officer, who will be succeeded by Yael Cosset, Kroger's chief digital officer, effective May 1, 2019.

The announcement notes that Cosset "will assume responsibility for the Kroger Technology function in addition to his current Kroger Digital portfolio – underscoring the strategic integration of digital and technology initiatives to deliver customers anything, anytime, anywhere."

Content Guy's Note: Stories in this section are, in my estimation, important and relevant to business. However, they are relegated to this slot because some MNB readers have made clear that they prefer a politics-free MNB; I can't do that because sometimes the news calls out for coverage and commentary, but at least I can make it easy for folks to skip it if they so desire.

• The Washington Post this morning has a story about the negative reaction in some quarters to the announcement by former Starbucks CEO Howard Schultz that he is considering an independent run for the presidency, and how it might impact the company he used to run.

"It's hard to know because it's virtually unprecedented," the Post writes. "Hired chief executives of big brands (former Hewlett-Packard CEO Carly Fiorina) have run for president. Business owners (Ross Perot, Donald Trump) have run or even won. But the harsh scrutiny and divisive rhetoric that a presidential campaign could unload on a publicly traded global consumer brand is uncharted territory, and may find its first test in the candidacy of Howard Schultz."

The Post writes that "experts on brand reputation were divided on how much risk Starbucks actually faces. Schultz's leadership of the company is almost certain to come under greater scrutiny, questions about his motivation for running could get intermingled with Starbucks' image, and its outsize reputation as a progressive employer could suffer bruises if stories were to emerge from disgruntled employees who get a bigger platform to air any grievances."

The negative reaction to a Schultz candidacy - which would have a centrist-progressive tilt - mostly came from the left, where Democrats clearly feel that it could siphon off votes from their own eventual candidate, ensuring the re-election of President Trump. In addition, the idea has been characterized on social media as a "vanity project" and "rich man's fantasy," and some have advanced the idea of a boycott of Starbucks if Schultz moves forward with his candidacy.

Starbucks has gone out of its way to distance itself from a Schultz candidacy, saying it dos not get involved in electoral politics.

KC's View: First of all, regarding Starbucks trying to divorce itself from Schultz's presidential ambitions … good luck with that. Starbucks, like it or not, is an enormous part of the Schultz story, and they'd better be prepared to get involved. For better or worse. Like it or not. (There could be protests - from both sides of the political spectrum - at every Starbucks in America. Better be prepared to deal with it.)

Second, I think Democrats should shut up about how the vote totals will add up on November 3, 2020 … and beat him in the court of public opinion, with an aggressive exchange of policy ideas. (I don't know about you, but that's what I'm looking for in the next election cycle … I want everybody - on both sides of the aisle - to be specific about their policy ideas and specific about how they'll lead.)

Responding to Michael Sansolo's column yesterday, MNB reader Bob Wheatley wrote:

Keeping an eye on leading players is important. So also is getting ahead of shifting technologies.

Will say once again that the entire food industry, both retail and CPG, was late to e-commerce — and now let's hope not late to adoption of blockchain technology that could very well revolutionize the business of food.

Imagine a time when the quality and authenticity of food, the ingredients — the entire product creation process could be digitally verified to guarantee freshness, ingredient integrity and safety from farm to dinner table.

Walmart is already on the move to adopt this technology. Now we see Nike creating patents to bring a proprietary deployment of blockchain in verifying how their shoes are made.

Yet this tech isn't reported on much in the industry. It will change how brands are made, marketed, sold and how food safety tracking is is resolved in seconds not days.



Yesterday we took note of a Wall Street Journal report on how "retailers that have been turning to robots to handle inventory in warehouses are testing whether machines can handle a new task: detecting when store shelves need restocking."

What I found to be alarming was the part of the story saying that "more than three-quarters of respondents to a survey released this month by supply-chain software maker JDA Software Group Inc. said they aren't able to track inventory in real time, and 55% don't have a single view of product levels across distribution channels."

I wrote:

Any out-of-stock is a potential lost sale, and not knowing what you have and where it is strikes me as an enormous problem that has to be addressed.

One MN reader responded:

I am shocked that you are shocked! I'm the last 25 years, grocers have seldom made the investment in item data quality and inventory data accuracy in terms of technology or business disciplines. It has always been "close is good enough". Although close was often defined as +- 5%!

As a result, most major system installs and M&A integrations have to start with painfully slow data fixes, that are high cost and have almost no standalone value. Operating discipline and data accuracy have never been a cause for leadership...until now, when someone (Amazon) broke the rules.

This is even more fundamental than collecting good customer data and using it to drive results! You could even call this an eye-opener!

MNB reader Monte Stowell wrote:

Having been in the food industry for 55 plus years, and recently retired, I spend a bit of time in several retailers here in the Portland, Oregon market, and the one issue I see all the time in Albertsons, Safeway, Fred Meyer, Walmart, and Target are large amount of out of stocks on any given day. Target is the worst for out of stocks, and the 4 aforementioned grocery chains have their out of stock issues as well. Winco is the best in stock retailer of all major chains.

I think one of the issues is due to tight labor costs, too many people who have not been mentored or trained properly to order product demands for ads, lack of having hot ad items not on display, not enough store deliveries from their DC's, etc. I have talked to many people in the stores and they tell me that often times, centralized procurement tells them what they will be receiving.

Technology is amazing with all the information available, but it is still a human being that makes product available for the consumer to buy in store and to have a positive shopping experience.

Walmart was cited in the Journal story as a company grappling with this issue, which prompted MNB reader Mike Bach to write:

Another place Walmart could turn to get some lessons on in-stocks is none other than from their own Massmart subsidiaries in South Africa. 

Long known as one of the retail markets where in-stocks are strong, stocking clerks are often posted in each aisle during key shopping periods, and replace product (from backroom or inventory on top shelves) as soon as an item is placed in the shoppers cart.  Its not a perfect system to be sure.  But, in a country that understands the importance of jobs to the overall economy, these stockers have a strong understanding of what sells, when and how much inventory that store needs for upcoming sales periods.  
 
I understand the argument for AI-driven solutions.  And, that the market comparison may not seem relevant to some. Still, there's a strong correlation to putting more employees in a store and seeing improved in-stock levels.



Finally, regarding the passing of former Safeway and San Francisco Giants CEO Peter Macgowan, MNB reader Bryan Silbermann (the retired CEO of the Produce Marketing Association) wrote:

Sad news about Peter Macgowan. Your comment "how he liked to sit in the stands and interact with fans rather than sit above it all in luxury suites" extended to the way he ran Safeway, too.

I recall doing a presentation to the Safeway produce team about 30 years ago. After walking to the riser to begin speaking to the 75+ leaders of the produce team gathered from across North America, I looked to the back of the room and noticed that Peter had walked into the room. He stood quietly at the back for the whole of my presentation, listened attentively to the Q&A afterwards, and then thanked me outside as I left. When I asked Bob Backovich, the Safeway VP of Produce and Floral, if Peter made a habit of unannounced arrivals at team meetings he replied: "All the time. He likes to hear things firsthand from people on the customer frontline."

Industry Drumbeat
In this fast-paced, interactive and provocative presentation, MNB's Kevin Coupe challenges audiences to see the fast-evolving retail world through a radical new technological, demographic, competitive and cultural prism. These issues all combine to create an environment in which traditional thinking, fundamental execution, and just-good-enough strategies and tactics likely pave the path to irrelevance; Coupe lays out a road map for the future that focuses on differential advantages and disruptive mindsets, using real-world examples that can be adopted and executed by enterprising and innovative leaders.

Constantly updated to reflect the hand crafted news stories covered and commented upon daily by MorningNewsBeat, and seasoned with an irreverent sense of humor and disdain for sacred cows honed over 30 years of writing and reporting about the best retailers and retail strategies, "RETAIL 2020/WTF" will get your meeting attendees not just thinking, but asking the serious questions about business and consumers that serious times demand. See a sample at left…



Here's what Lori Stillman, Executive Vice President - Analytics, Insights and Intelligence, Advantage Solutions, has to say about a recent appearance:

"Kevin joined us as a moderator and facilitator for a two-day client executive event we hosted. His role in the success of the event went far beyond his time presenting and sharing his great wisdom and content. From the moment our planning process began and we selected Kevin as a key part of our program, he dove in and worked with our team to review session topics, ideate on programming and help ensure our overall event delivered on the goals we had established. His quick wit, deep industry knowledge and ability to synthesize conversations into key take-aways enabled us to hit a home run!"

And, from Joe Jurich, CTO of DUMAC Business Systems:

"Kevin recently participated in and spoke at our Annual User Conference.  Our group consisted of independent retailers, wholesalers, and software vendors – a pretty broad group to challenge in a single talk.  While his energy, humor, and movie analogies kept the audience engaged, his ability to challenge them to think differently about how they go to market is what really captured them!  Based on dinner conversations afterward, he appeared to have left everyone thinking of at least one new approach to their strategy!"

Want to make your next event unique, engaging and entertaining? Contact Kevin at kc@morningnewsbeat.com , or call him now at 203-253-0291.
Industry Drumbeat
Some call it BOPIS (Buy Online, Pickup In Store). Some call it click-and-collect. No matter what you call it, this segment of e-commerce, while it presents challenges, also is an enormous opportunity for retailers that want their bricks-and-mortar stores to remain relevant, and who want to satisfy an established consumer need. (And when you put two things together, it can do magic, believe it or not.)

In this special Retail Tomorrow podcast, recorded at Google's New York City offices during the recent National Retail Federation (NRF) Show, we convene a panel of experts from a wide range of fields to open our eyes to the possibilities.

This Retail Tomorrow podcast is sponsored by the Global Market Development Center (GMDC).

Pictured below are our panel members, from left:

• The Content Guy.
• Lee Peterson, EVP of Thought Leadership at WD Partners.
• Ben Conwell, Senior Managing Director & National Practice Leader of the E-commerce Fulfillment Group at Cushman Wakefield.
• Jeff Baskin, EVP, Global Partnerships at Radius Networks.
• Dror Cohen, Chief Of Staff of Waze Ads at Waze.
• Chris Lydle, Retail innovation Lead for Google.

Enjoy!
From MNB reader Jerome R. Schindler, regarding discounter Aldi and its focus on private label:

am not a great fan of Aldi - at least not yet.

Fair or unfair competition?  Looking at the weekly Aldi ad that was with the insert in my Sunday newspaper I noticed that many of their private label products used graphics and colors that basically copied the elements and design of the labels on brand name counterparts.  This is not unusual.  Is this fair?

As a consumer goods attorney I have reviewed many such cases over the years.  While there have been a few decisions that recognized rights of the name brands to their label graphics and/or the package designs, in general what I deem the "infringer" has been given a pass.  A lot of these cases have essentially ended at the preliminary injunction stage and are not appealed so there is no detailed court opinion explaining that result.   I characterize this as "different day, different judge, different result".  The Brand name companies are loathe to sue main line supermarket private label products over this issue as they fear damaging their relationships with their customers.  Of course that generally is not the situation with Aldi as Aldi is usually not a customer.   Some companies after losing have changed and registered their package shape designs to combat this trade dress copying, examples being Head and Shoulders shampoo and Vaseline Intensive Care body lotion.  The same situation applies to trademarks.

I cite two examples, brand name was "Cup-A-Soup"  Competitor name was "Cup of Soup".  Judge said Cup of Soup was just generic language, this no infringement.  Brand name was "Country Time".  Competitor was "County Prize". Product labels totally different.  Judge ruled for Country Time" in part based on hand lettered supermarket signs for the latter read "Country Prize".   I was on the winning side of one, the losing side of the other.  This reminds me of the old retiring lawyer who said "I won some cases I should have lost and I lost some cases I should have won so in the end justice was done".   I know in my lifetime I have been fooled more than once by a private label product that looked almost like the brand name product I was intending to purchase.  Fair or unfair?



On another subject, from MNB reader Karen Shunk:

 I was reading an article on the LA Times regarding the impact of AI on the California market when your newsletter arrived and I read your item on automation.

The LA Times reports on the regional variations highlighted in a report from the Brookings Institution. The Brookings report includes what amounts to a disruption map for AI showing the average share of tasks susceptible to automation in different metro areas around the country. 

I find these kinds of visualizations very interesting – will people pay attention to them and rise to meet the challenges (and opportunities)? I don't really remember this kind of analysis being out there in advance of or during the changes that gutted the so-called rustbelt.

In any event, I connected this at one end of the spectrum with an article about presidential candidate Pete Buttagieg (buddha-judge), Millenial mayor of South Bend who led the efforts to revitalize his city in what seems to have been a pragmatic, non-partisan manner. At the other end of the spectrum I thought about how companies like Amazon choose to locate their HQs in large cities because of the networking opportunities their workforces have, essentially cutting out smaller cities that otherwise have a lot to offer, but not the critical mass in terms of size of the workforce. I feel like we are at a tipping point in our history with tools like never before – but will we do what's necessary to make sure we don't leave large swaths of the country behind in the next round of automation?

I suggested in my commentary that the impact and implications need to be addressed in a sophisticated and nuanced way by the public and private sectors, which prompted one MNB reader tio write:

We are in deep trouble. You expect a President trying to resurrect the coal industry to address the affects of automation? And the top states affected are RED. Oh boy



We had a piece the other day about how colleges are stepping away from teaching things like English and history, and focusing instead on STEM and business courses that, in my view, may be more popular but that do not give students the advantage of a rounded education.

One MNB reader responded:

Thank you for your commentary regarding the quality of an education. I never appreciated the humanities while in school (and much of my working career).  It took my son and his education at Berkeley to help me better understand what I had missed and the tremendous value it brings to all aspects of ones life – including one in a business career.

I applaud you wanting to teach a writing class for business majors/STEM students.  Though calling out "not business writing" may be a bit harsh.

Perhaps I was just lucky, but I took a grad business writing class at East Carolina University decades ago and it was one of the best, most beneficial classes.  Hard to explain, it was just different than any other writing class (business or otherwise) I ever had.  The professor used his text book which typically had always been a red flag for me.  Not so in this case. It is the only text book I still own, many years later.  Perhaps his first name being Keats had something to do with his ability to help my words make more sense than they ever had. For me, Dr. Keats Sparrow made a difference.

I love that you remember his name.

Your email reminded me of a passage from Tom Stoppard's play, "The Real Thing," in which his protagonist, a writer, says:

""Words... They're innocent, neutral, precise, standing for this, describing that, meaning the other, so if you look after them you can build bridges across incomprehension and chaos … I don't think writers are sacred, but words are. They deserve respect. If you get the right ones in the right order, you can nudge the world a little or make a poem which children will speak for you when you're dead."

MNB reader Jeff Totten wrote:

I agree with your thoughts about the need for a quality education to include the liberal arts. I teaching marketing, which makes use of many disciplines, including history and literature, as it's a "borrowed" discipline.

I think students today need to be well-rounded in their education and this includes the liberal arts. I'm a little biased, as my mother taught high school English for over 30 years.

From MNB reader Deborah Faragher:

I'm saddened by your reporting on the shrinking of humanities programs in universities. I understand that institutions must control budgets and make tough choices and that many students are opting for majors that lead them to the higher paying jobs. But as schools continue to cut programs such as arts, music, physical education in elementary through high school then chip away at the humanities in college, where do some of the soft skills come from that companies want? It reminds me of my department store days when, every time budgets were tight, we were forced to cut sales staff—the very heart of the business. And look where that got us. Thanks, Kevin, as always, for shining a light.

From MNB reader Joe Jurich:

I agree wholeheartedly! When we fail to teach history and learn from it, we are prone to repeat the mistakes and horrors of the past.  Events of the past become "mere myths" that lead to denial of the events – especially if they do not suit our viewpoint.  Take, for example, the fact that there are groups today who espouse that the holocaust never happened – that it was simply "invented propaganda."  Without some grounding in the humanities, we risk becoming what Macbeth bemoaned "a poor player who struts and frets his hour upon the stage and then is heard no more: it is a tale told by an idiot, full of sound and fury, signifying nothing."
PWS 52