Join the MNB Community.
Get a Wake Up Call each morning...
Email:
Explore the MNB Archives
From The MNB Archives
Wednesday, February 13, 2019
by Kate McMahon

On this, the eve of Valentine's Day, I will admit to two guilty pleasures.

I've always had a soft spot for the iconic Sweethearts candies stamped with such saccharine sayings as BE MINE and LOVE U, and I'm hooked on TV's soapy medical drama, "The Resident," on Monday nights.

My crushes collided this week when "The Resident" opened with the hospital staff gathered around a bowl of candy conversation hearts (including WINK WINK and REAL LOVE). Lucky them. What the brilliant television surgeons did not know, however, is that Sweethearts - at least as America has known them for 116 years - are no more.

Romance, at this least for this year, is dead.

True aficionados have willingly paid a premium for Sweethearts selling on eBay and Amazon or through vendors that stockpiled the product last year when financial woes forced the product's longtime manufacturer, New England Confectionery Company, or Necco, to shut down its factory.

Now there are other hearts out there – namely Brach's Conversation Hearts, which come in two sizes, as well as imitators from Sweet Tarts and Sour Patch Kids – but they just aren't the same as the original. The laser-printed Brach's heart does not evoke the same nostalgia that I associate with the stamped Necco brand, and some of the sayings were simply illegible. (That said, I readily concede they both taste rather like flavored chalk.) The Breitharts candies from the conservative website Breitbart are in a category of their own – the messages include DEPLORABLE and FAKE NEWS.

The Necco/Sweethearts story is replete with business lessons since the company's inception in Massachusetts in the 1860s until its bankruptcy auction last May. A Boston pharmacist created a machine to crank out medicinal lozenges, which led to Necco Wafers candies and eventually, Sweethearts in 1902. In recent years, Necco was producing some 13 million pounds of Sweethearts a year. The 80 messages per year evolved with the times, morphing from MARRY ME to CALL ME to FAX ME to TEXT ME to TWEET ME.

The family sold the business to an investment firm in 2007. Three years later, Necco changed the Sweethearts formula, faced a major consumer backlash, and reverted to close to the original product. The brand recovered, and expanded, but then faltered again.

Ironically, conversation hearts finally outpaced heart-shaped boxes of chocolate to be crowned the most popular Valentine's Day candy in 2017, and Sweethearts commanded 80% of the category, according to Candystore.com.

The gaping void on the candy shelves this year presented a huge opportunity for Brach's, which has ramped up production and added hipper sayings such as ADORBZ and H&K (Hugs and Kisses). But the Chicago-based firm needs to seize the moment from with savvy marketing and promotion, since Sweethearts are poised to return to the confectionery fray in 2020. And, it has to make its sayings legible.

Spangler, an Ohio-based family candy company that makes DumDums and candy canes, purchased Necco Wafers and Sweethearts at the bankruptcy auction and has indicated the product will be back next year.

Which begs the questions: Can Spangler produce a comparable candy and will Sweethearts fans be willing to take them back after a one-year absence?

To ease consumer anxiety, Spangler posted a "three-heart response" to consumers on its website last week. The hearts read:

Miss U 2. Wait 4 Me. Back Soon.

Will absence make the heart grow fonder? We'll see.

Comments? Send me an email at kate@morningnewsbeat.com .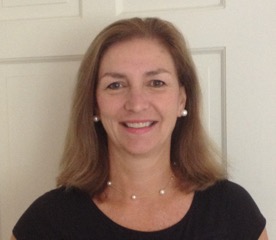 by Kevin Coupe

Two food-and-beverage stories - totally unrelated except in the fact that they speak to consumer tastes - to take note of this morning…


First, there is a story from Bloomberg about chef Clare Smyth, who has a new culinary centerpiece at Core, her two-Michelin-starred restaurant in London.

A potato.

Here's how the story describes it:

"The Charlotte spud is slow-cooked in a marinade of butter and seaweed, then allowed to marinate for another 24 hours before being topped with smoked trout and herring roe from Scotland and served with beurre blanc. It comes with miniature salt-and-vinegar crisps that cut through the richness of the butter and provide crunch for texture."

Hungry yet? I don't know about you, but just reading those words makes my mouth water and my stomach rumble.

This dish, Bloomberg writes, "is both a homage to her childhood in Northern Ireland and a bold statement of her desire to combine sophisticated cooking with a simplicity of style."

The business lesson is simple - that innovation can be found even in familiar places, and that even the best - especially the best - continue to push forward.

Eater reports that in Northwest Portland, Oregon, the Bridgeport Brewing Company - originally opened 35 years ago as part of the then-nascent craft beet movement - has stopped making beer, and will close down its brewpub on March 10.

Bridgeport's Facebook page offers an explanation: "The decision to close was extremely difficult for all involved. Back in April 2017, declining sales caused the brewery to restructure its operations. However, sales and distribution continued declining in the extremely competitive craft beer market of Oregon and the Pacific Northwest, which resulted in this final decision."

Eater notes that this is part of what seems to be a "brewery bloodbath … Many of the old guard breweries have suffered within the last 12 months: Just weeks ago, Widmer Brothers Brewing closed its brewpub unexpectedly, and Portland Brewing closed its restaurant last fall. Still, Bridgeport's death is one of the most significant: As one of Oregon's oldest craft breweries, Bridgeport heavily influenced Portland as a beer destination."

I've been known to enjoy a pint or two at Bridgeport during my summer adjunctivities in Portland, and I'll be sad to see it go, though I must admit that I thought the location and legacy were superior to the beer and the food. For me, that may be the lesson of Bridgeport's closing … that even with a legacy - maybe even especially with a legacy - innovation remains a critical part of any retailer's business plan.

You have to give people a reason to come back, and it can't just be nostalgia, which can get stale pretty quickly.

Two stories - about potatoes and beer - and both, I think, Eye-Openers.

Corporate Drumbeat
"It's a bad time to be in the business of selling groceries, and the headlines are as bleak as you'd expect: "The Retail Apocalypse Is Coming for Grocery Stores" ... "Grocery Retail 'Bloodbath' Is Here" ... Conversely, it is a great time — arguably the best time ever — to buy groceries."
- New York Magazine/Grub Street


At Samuel J.Associates, we have a response to this assessment:

Bull.

We think it is a great time to be selling groceries, whether you are a retailer or a supplier. That's because a more educated and demanding consumer, no matter the demographic, will reward businesses that are innovative, disruptive, and in touch with what people need, even if they don't know they need it.

And, we know this: Those businesses require, and are fueled by, great people.

People who don't just get the job done, but who set the tone in an organization, establish cultural and business priorities, who build teams, and who are able to not just adapt to competitive realities, but see the future and thrive in it.

And yes, ignore dire warnings about a "retail apocalypse" and see opportunities.

At Samuel J. Associates, we have a winning record of connecting great talent and innovative businesses ... as well as innovative talent with great businesses. We exceed your expectations so that you can do the same thing for your customers.

No bull.

Click here to find out more.

WinCo Foods will open two new 84,000 square foot stores this weekend, in Billings, and Helena, Montana - its 125th and 126th stores overall and its first two in Montana.

This makes 10 states in which employee-owned WinCo operates - the others being Washington, Idaho, Nevada, California, Oregon, Arizona, Utah, Texas and Oklahoma.

KC's View: WinCo is one of my favorite chains out there - it is so relentless in how it both defines and communicates strong customer value that it becomes a market leader in virtually every community where it operates.

And, it also has a strong values proposition, which is integral to its employee ownership structure; rare to find a WinCon in which the employees don't go the extra mile to help shoppers and make the experience a pleasant one.

Seems to me that as WinCo grows - and I would expect that we'll see the company opening up in even more states as opportunities present themselves - it will do even better, especially when the country moves into (the inevitable) recession.

Barron's has a story about Amazon's succession plan, which some experts say may be a bigger concern than before because of all the public tumult being created by founder/CEO Jeff Bezos' personal life (his pending divorce from his wife of 25 years, the revelations about an extramarital affair, and his subsequent accusations that the National Enquirer tried to extort and blackmail him).

"Regardless of where the story leads," Barron's writes, "it is drawing on Bezos' limited time and that raises the question of who else is minding the shop at Amazon. Like any big public company, investors should know about Amazon's succession plan … Barron's asked three corporate-management experts to assess the situation. All agreed that Bezos has initially handled the situation well by making it public and taking control of the narrative, but they say that he needs to find a quick solution to the drama or a way to extricate himself from the daily headlines. If the story festers, they say that the conversation could evolve to include Amazon succession plans."

The consensus seems to be that Amazon does have bench strength, personified by "Worldwide Consumer CEO Jeff Wilke likely next in line, followed by Andrew Jassy, CEO of Amazon Web Services. Wilke joined Amazon in 1999 and Jassy has been with the company since 1997."

However, the suggestion is that Amazon needs to provide some guidance around its succession plans, in the same way that Apple did in 2011 when it made clear that COO Tim Cook was heir apparent to Steve Jobs, its iconic CEO who was battling cancer. (Jobs died later that year.)

KC's View: The Apple scenario is both the model for how to communicate succession plans as well as kind of Amazon's worst nightmare … since Tim Cook will forever be battling Job's ghost in terms of Apple's ability to create innovative and disruptive products. Fairly or not, a lot of us wonder how Apple would be different today had Steve Jobs not gotten sick.

Forget all the soap opera stuff. What happens if Jeff Bezos gets hit by a bus? For a company the size of Amazon, with so much investor money tied up in its distinct view of the world, it seems to me that it is entirely fair to ask what Plan B is.
Reuters reports that Crate & Barrel "will partner with home services platform Handy to offer furniture assembly and home decor installation across the United States."

The story notes that "the decision is the latest example of a big box retailer responding to new online competition by offering a range of services complementing its furniture assortment.

"Odd-jobs site Task Rabbit, a rival of Handy, was bought by Swedish furniture giant IKEA in September 2017. Determined to win over online shoppers, IKEA told Reuters it was expanding into interior design and looking at services such as furniture repair to gain an edge."

KC's View: Not only is this a great example of a long-held MNB tenet - retailers can differentiate themselves by being more than just a source of product, and becoming an invaluable resource for customers - but this is a wonderful service for people like me who wouldn't know a socket wrench from a bradawl.

The Wall Street Journal this morning reports that hedge funder Edward Lampert has plans for the new Sears Holdings, which he now has acquired out of bankruptcy for $5.2 billion - he wants to "sell or sublease some of the 425 remaining stores … plans to devote more of the retail space to tools and appliances … (and) also wants to open more smaller stores."

And one other thing - he plans to remain the company's chairman, despite the fact that since he bought into and took control of the company, its revenue, profits, market share and image have all continually suffered. Lampert will, however, look for a CEO to run the company on a day-to-day basis.

According to the Journal, "The restructured company, which doesn't yet have a new corporate name, will be composed of 223 Sears stores and 202 Kmart locations, as well as the Kenmore and DieHard brands. Sears sold its Craftsman brand to Stanley Black & Decker in 2017 but retains a license to sell products under the name … The shrunken Sears will compete against bigger retailers such as Home Depot Inc., Lowe's Co s., Best Buy Co. and Amazon.com Inc. After closing hundreds of stores in recent years, it will lack the economies of scale and negotiating clout with suppliers that the larger players wield."

The Journal quotes the always reliable Burt Flickinger, managing director of consulting firm Strategic Resource Group and an MNB fave, as saying that these moves are coming a decade too late: "They have already been category-killed by the big box chains … They have lost the confidence of the vendor community. Sears and Kmart prices are no longer competitive."

KC's View: Can't say it any better than that.

I can't say that I have much hope for Sears, and Lampert says very little in the Journal interview to change my mind. He tells the paper that Sears doesn't have to win over a new customers, just sell more to existing customers. First of all, that strikes me as patently absurd … and may be hard to do when it is reducing the number of categories in which it operates. He also seems to be trying to create a narrative in which Sears' success will be dependent on vendors and mall owners being cooperative and patient, when he's done very little to justify that sort of treatment.

He even says that "Sears didn't always get credit for its innovations such as introducing curbside pickup and equipping its sales staff with iPads before it became fashionable to do so." Which is nice to say, but ultimately didn't matter because they were rare moments of marketing insight that took place inside a vacuum of retailing incompetence.

Jerry Stritzke, the CEO of outdoor clothing-and-equipment retailer REI since 2013, has been forced to resign because he did not disclose "a personal and consensual relationship" with the leader of another company in the outdoor industry.

An investigation into the relationship did not reveal any financial misconduct. The name of the company, and the person with whom Stritzke was having the relationship, have not been disclosed.

In a letter to the co-op's employees that was posted on the company's website, Stritzke wrote, "I offered my resignation because in recent weeks the board of directors and I have had a series of tough conversations about my decision to keep private a personal and consensual relationship with the leader of another organization in the outdoor industry. The board oversaw a thorough investigation that was conducted by an external law firm. While there was no financial misconduct, I should have told the board because my actions created a perceived conflict of interest to the co-op.

"Looking back, I recognize I should have been transparent. REI expects high standards from its leaders. The board and I agree that, in this instance, my decisions did not meet them and the last thing I want is to damage REI. I deeply regret that my actions could impact the co-op. You deserve better."

REI COO Eric Artz will become interim CEO.

KC's View: There is a lot to be said for accountability.

Stritzke has been a very successful CEO by pretty much every measure - REI seems to be in excellent economic shape, it runs terrific stores, the company puts a strong and effective emphasis on nurturing its narrative, and it has gotten a lot of positive publicity for closing in Black Friday, normally a big day for retail, and encouraging employees and customers alike to quite literally take a hike.

Now, it is Stritzke who has to take the hike. But he leaves a strong record of achievement, not least of which seems to be his willingness to own up to his mistakes and publicly suffer the consequences.

• Forbes reports that "some CPG brands have been summoned by Amazon in recent months to overhaul their product packaging to be greener, sturdier and cheaper to ship. From August 1st, manufacturers with products identified for the packaging improvement program will be charged an additional surcharge on non-compliant items, to the tune of $1.99 per item shipped. Brands that upgrade their packaging to meet the requirements ahead of the deadline will be rewarded with a credit of $1.00 for each item shipped."

• Call it the upscaling of the cannabis business - the New York Times reports that Barney's, the premium clothing store, has some new offerings in its Beverly Hills, California, store - "Devambez rolling papers made from organically grown French hemp; handblown water pipes by Siemon and Salazar, a glassware studio in California; stash boxes by the jewelry designer Martine Ali; and joint holders (otherwise known as roach clips) by Good Art Hlywd. Prices will tend toward the premium. A sterling silver pot grinder, for example, will sell for $1,475."

Other California Barney's store are expected to follow suit, as will the retailer's New York City flagship if/when recreational marijuana becomes legal there.

The move is seen as an effort by Barney's to compete with a number of high-end cannabis stores in Los Angeles that have been described by some observers as "the Barney's of weed."

Industry Drumbeat
In this fast-paced, interactive and provocative presentation, MNB's Kevin Coupe challenges audiences to see the fast-evolving retail world through a radical new technological, demographic, competitive and cultural prism. These issues all combine to create an environment in which traditional thinking, fundamental execution, and just-good-enough strategies and tactics likely pave the path to irrelevance; Coupe lays out a road map for the future that focuses on differential advantages and disruptive mindsets, using real-world examples that can be adopted and executed by enterprising and innovative leaders.

Constantly updated to reflect the hand crafted news stories covered and commented upon daily by MorningNewsBeat, and seasoned with an irreverent sense of humor and disdain for sacred cows honed over 30 years of writing and reporting about the best retailers and retail strategies, "RETAIL 2020/WTF" will get your meeting attendees not just thinking, but asking the serious questions about business and consumers that serious times demand. See a sample at left…



Here's what Lori Stillman, Executive Vice President - Analytics, Insights and Intelligence, Advantage Solutions, has to say about a recent appearance:

"Kevin joined us as a moderator and facilitator for a two-day client executive event we hosted. His role in the success of the event went far beyond his time presenting and sharing his great wisdom and content. From the moment our planning process began and we selected Kevin as a key part of our program, he dove in and worked with our team to review session topics, ideate on programming and help ensure our overall event delivered on the goals we had established. His quick wit, deep industry knowledge and ability to synthesize conversations into key take-aways enabled us to hit a home run!"

And, from Joe Jurich, CTO of DUMAC Business Systems:

"Kevin recently participated in and spoke at our Annual User Conference.  Our group consisted of independent retailers, wholesalers, and software vendors – a pretty broad group to challenge in a single talk.  While his energy, humor, and movie analogies kept the audience engaged, his ability to challenge them to think differently about how they go to market is what really captured them!  Based on dinner conversations afterward, he appeared to have left everyone thinking of at least one new approach to their strategy!"

Want to make your next event unique, engaging and entertaining? Contact Kevin at kc@morningnewsbeat.com , or call him now at 203-253-0291.
Industry Drumbeat
Some call it BOPIS (Buy Online, Pickup In Store). Some call it click-and-collect. No matter what you call it, this segment of e-commerce, while it presents challenges, also is an enormous opportunity for retailers that want their bricks-and-mortar stores to remain relevant, and who want to satisfy an established consumer need. (And when you put two things together, it can do magic, believe it or not.)

In this special Retail Tomorrow podcast, recorded at Google's New York City offices during the recent National Retail Federation (NRF) Show, we convene a panel of experts from a wide range of fields to open our eyes to the possibilities.

This Retail Tomorrow podcast is sponsored by the Global Market Development Center (GMDC).

Pictured below are our panel members, from left:

• The Content Guy.
• Lee Peterson, EVP of Thought Leadership at WD Partners.
• Ben Conwell, Senior Managing Director & National Practice Leader of the E-commerce Fulfillment Group at Cushman Wakefield.
• Jeff Baskin, EVP, Global Partnerships at Radius Networks.
• Dror Cohen, Chief Of Staff of Waze Ads at Waze.
• Chris Lydle, Retail innovation Lead for Google.

Enjoy!
PWS 52