Join the MNB Community.
Get a Wake Up Call each morning...
Email:
Explore the MNB Archives
From The MNB Archives
Friday, March 22, 2019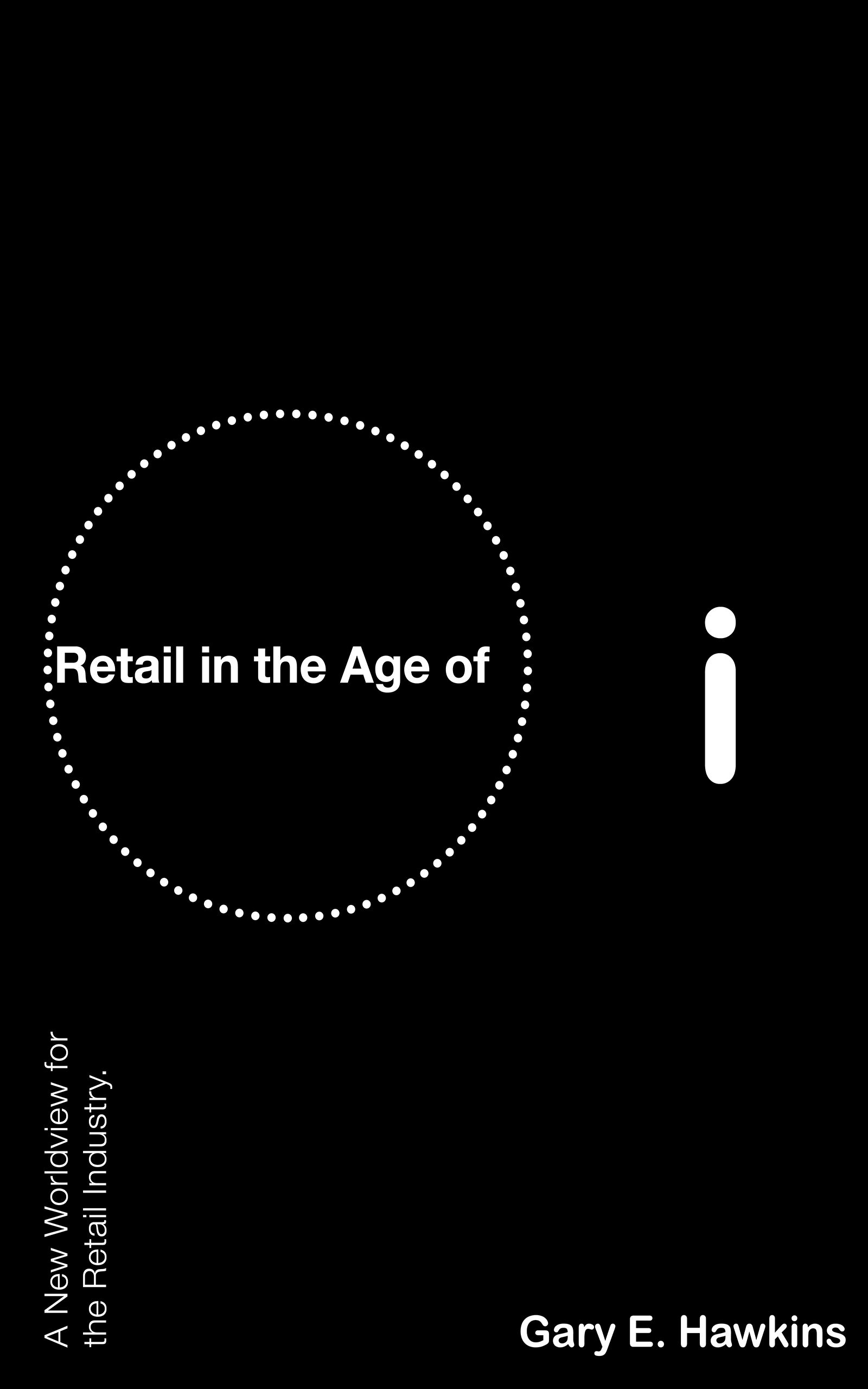 Content Guy's Note: Gary Hawkins is the CEO of the Center for Advancing Retail (CART) for good reason - he's been both a practitioner and proponent of advanced retail practices for more than three decades, pioneering things like loyalty marketing and other shopper-oriented innovations. Now, he's out with a new book, "Retail in the Age of 'I': A New Worldview for the Retail Industry," which is available on Amazon. He's someone I've known and respected for years, and so I was thrilled when he agreed to give MNB a taste of his new book as a guest columnist…

Big data, artificial intelligence, and machine learning are all converging to create an inflection point for the massive supermarket industry: An upending of the decades long, brand-driven, products-in-search-of-shoppers mindset to a true customer-in-search-of-products philosophy. Retailers that rely on CPG brand marketing funds are increasingly vulnerable to a competitor - think Amazon's Whole Foods - who is not reliant on brand funded promotions and can provide meaningful savings on relevant products to each individual customer, drawn from the entire store catalog. Welcome to Retail in the Age of 'i'.

Theodore Levitt was a noted economist,  Harvard University Professor, author, and Editor of the Harvard Business Review. He proclaimed "that the purpose of a business is to create and keep a customer." We can shape this to retail, stating that the purpose of a retail company is to acquire, grow, and keep customers.

I believe that retail is rapidly approaching a crossroads. One path leading to an efficient, highly automated, yet coldly barren, shopping experience. The other path puts technology in service to people, helping retailers bring their purpose to life through building relationships with each individual customer at scale.

iRetail is a methodology for helping retailers thrive as Retail enters the Age of 'i', a time when the digital and physical worlds are becoming increasingly tailored to each of us individually. iRetail is defined as: A new worldview for retail where all activities are aligned with creating, building, and keeping relationships with each individual customer, using lifetime value as a proxy for measuring the quality and effectiveness of those efforts.

The foundation of iRetail is the individual customer. There are four additional 'i's in support of that focus: Intelligence drawn from big data to serve the individual customer, the need to integrate systems and process to deliver the seamless shopping experience customers are demanding, providing immersive experiences as the physical and digital worlds of retail fuse together, and continual innovation in service to the customer.

The shift to iRetail happens in the questions you ask. And the questions that count come from truly viewing today's shopping needs and experience from the customer's perspective. Retailers of all sizes assume they know their customers, but many times retailers rationalize why things are the way they are and rationalize why something can't change. 

So from a customer's perspective consider these questions:

"Do you provide me meaningful savings on products I want to buy?"

Retailers' answer to this question has been the weekly ad circular along with TPRs and other discounted products throughout the store. And what retailers are really saying in response to the question is something like this: "We have a couple hundred products on sale in the ad and hundreds more throughout the store. Something there should be what you want to buy." 

But in an age of Amazon powered recommendations tailored to the individual in front of the screen, is this really the answer retailers want to continue to provide? Especially when the technology is available today to understand what specific products each shopper will want to purchase tomorrow, next week, and next month. 

I would suggest to you that there is an 'irrelevance' cost to the weekly flyer and other mass promotions; the cost coming in the form shoppers that don't find, or don't want to take the time to look for, promotions that may be relevant, and fail to appear in the store that week.

"Do you help me easily find the products I am searching for?"

Again, think in terms of the customer, and how overwhelming it is for a new customer to find anything in today's large stores stocked with 40,000 or more different products. That same confusion can extend to online shopping. 

Whole Foods recently added over a dozen product attributes (vegan, gluten-free, etc.) that a shopper can use to filter all the products available or even within a department or category. Or the brick & mortar stores that provide either a product aisle to help the shopper or, better yet, provide a Google Maps like capability that actively helps guide the customer to the desired product.

"How do you help me discover new products and services relevant to me?"

Amazon is a master at using its AI and machine learning recommendation systems to present products it believes are relevant to the shopper based on all sorts of data; previous purchases, browsing, search, and more. 

Supermarket retailers can avail themselves of technologies that work in realtime to provide instantaneous recommendations to each customer based on personalized search, intent (products just added to shopping list), and far more. Big data can create Big Intelligence about each individual customer that can be used in driving true relevance in every interaction.

Measuring customer lifetime value becomes the scorecard by which to measure retailers' effectiveness at acquiring, growing, and keeping customer relationships. Those retailers lacking customer identified purchase data to deliver relevancy and measure the impact of their initiatives are at a fast-growing disadvantage. 

The point here is that new innovation provides retailers with new tools to answer these questions for each individual customer. The answers though are disruptive to established business models and therein lies the threat. Traditional retailers that fail to understand the implications of this shift from product to customer are vulnerable to companies like Amazon that do understand, or to existing competitors that are willing to disrupt themselves in order to flourish in the Age of 'i'.

"Retail in the Age of 'I': A New Worldview for the Retail Industry" is available on Amazon.com.


by Kevin Coupe

I've been in Los Angeles the past few days, attending and presenting at the Retail Tomorrow Immersion conference put on by the Global Market Development Center (GMDC).

It has been a fascinating couple of days, with participation from some terrific retailers and suppliers that all recognize that there some fundamental shifts taking place at retail and that denial isn't an option. My participation was in the form of hosting two sessions that we recorded for our Retail Tomorrow Podcast series; one focused on the unique alliance created by Kroger and Microsoft, and the other on the subject of retail storytelling. We'll be posting these podcasts in coming weeks both here on MNB and on the Retail Tomorrow website, and I hope you'll enjoy them.

One of the highlights of the event was the appearance of Michael Dubin, the co-founder and CEO of Dollar Shave Club. Dubin got a lot of attention with a video introducing his company that went viral and virtually created his category - a subscription service for razors that disrupted legacy brands like Gillette by challenging and undercutting their value proposition.

Dubin and Dollar Shave Club strike me in many ways as the very definition of retail tomorrow … not necessarily store-based, not necessarily traditional, but keyed to specific consumer needs and desires. These shifts have been recognized by larger entities - Unilever acquired the company about three years ago for $1 billion.

Dubin told the Retail Tomorrow attendees that Unilever has been largely hands-off since the acquisition, allowing Dollar Shave Club to forge its own path and even have its own board. But even more important, it seems to me, Dubin stressed the fact that while his goal is to sell more products to more people, the company's approach is rooted in "driving engagement" with people who subscribe to its services, through expanded product lines and a robust content pipeline that is both digital and physical.

While Dollar Shave Club started with razors and razor blades, it now has some three dozen items, and in addition to selling online, it also has a presence in dedicated vending machines that are in malls and airports. In addition, Dubin said, he knows that there are some customers who will define convenience as being able to go to the store and pick up what they want, and want to be able to feel and smell products. Which means that he is developing relationships with supermarkets and drug stores that will give Dollar Shave Club a presence in such venues, though he'd like it to be differentiated instead of just being me-too items on shelves. One example he cited - a relationship with Neighborhood Goods, a new-style, brand-driven department store concept opened in Texas that offers a regular series of events that attract shoppers and create a larger framework in which brands can thrive.

(What Dubin described actually sounds similar to the relationship forged by Target with Harry's, which has taken a similarly disruptive approach to the category.)

Dubin also said he could conceive of a Dollar Shave Club store in which, in addition to buying its products, one also could get a foot massage or a haircut.

What was most interesting to me about Dubin's comments was that they revolved around the central theme of consumer engagement - it matters less to him how and where people acquire his products than that they have a persistent, consistent and evolving relationship with his brand.

I think that is an important lesson for retailers and suppliers - one can be venue agnostic, one can be format agnostic, but one cannot afford to be consumer agnostic.

We'll have more from Retail Tomorrow in coming days…

MarketWatch reports that drug store chain CVS is selling products containing CBD, the non-intoxicating compound derived from cannabis, in eight states.

The products include creams, sprays, roll-ons, lotions and salves, all from Curaleaf Holdings.

The states in which the items are being sold are Alabama, California, Colorado, Illinois, Indiana, Kentucky, Maryland and Tennessee. The MarketWatch story notes that "recreational marijuana is legal in California and Colorado, medical marijuana is legal in Illinois and Maryland, but marijuana has not been made legal for recreational nor medicinal uses in the other states."

A CVS spokesperson characterized the decision as being "partnered with CBD product manufacturers that are complying with applicable laws and that meet CVS's high standards for quality."

In an interview with CNBC, CVS CEO Larry Merlo said that "we're gonna walk slowly, but we think this is something that customers are going to be looking for as part of the health offering." Merlo said that "anecdotally, we've heard from our customers that have used those products that, gee, it's helped with pain relief for arthritis and other ailments."

KC's View: Two things.

First, this tells us that CVS's risk tolerance is maybe a little higher than we might've believed - it'll be interesting if they get any blowback in these markets, or if the opposite happens, and they start to hear a kind of "what about us?" clamoring from customers in other states where they'd like access to these products. (The expectation is that CVS will shortly make CBD products available on its website "shortly.")

Second … we will feature a new "Retail Tomorrow" podcast on Monday, recorded at the recent South by Southwest (SXSW) festival, in which I talk with two people who are part of the cannabis investor class - they clarify a lot about the current state of the business, and I hope you'll find it as illuminating as I did. Sio stay tuned.

The Wall Street Journal has a story about Jetblack, the personal shopping service owned by Walmart, targeted at moms who had to be invited to become members, and currently being tested in New York City.

Jetblack exists as a rejoinder to the success of Amazon Prime, a service so successful and pervasive that more than half the nation's households are expected hold memberships by the end of this year (paying $129 annually for the privilege). But Jetblack isn't just a me-too initiative, but one that is designed to leapfrog where Amazon is now, if everything works. It also isn't being positioned as a retailer, but rather as a personal shopping service.

The Journal writes, "A few hundred shoppers in New York City pay $600 a year to order anything by text message except for fresh food. Members were invited by Walmart, or referred by current members, and need to have a doorman to join.

"Their orders go to Jetblack headquarters where dozens of agents sit at computers and field requests, from reordering diapers to making suggestions on high-end cribs, organic snacks and yoga attire. Couriers fetch the items and bring them back to a Manhattan delivery hub, where they are wrapped in black packaging and hand delivered, usually the same day.

"It's a labor-intensive operation that loses money. But making money isn't the goal, at least not right away."

The Journal goes on: "Walmart executives are betting the upstart becomes a powerful weapon in an escalating technological ground war with Amazon.com Inc., as the two companies battle over shoppers who are increasingly making all sorts of purchases online … Walmart is using Jetblack's army of human agents to train an artificial intelligence system that could someday power an automated personal-shopping service, preparing Walmart for a time when the search bar disappears and more shopping is done through voice-activated devices, said Jetblack CEO Jenny Fleiss."

Jetblack is said to be a passion of Marc Lore, the head of Walmart's U.S. e-commerce business who jumpstarted Walmart's e-commerce business when he sold it Jet, a startup he launched to compete with Amazon.

While Jetblack isn't showing all its cards, the Journal reports that "Jetblack members are spending an average of $300 a week for products because the ease of the service encourages more frequent purchases," that "the average shopper is buying more than 10 items a week," and that "average spending a week is higher than last September."

The story makes the point that Jetblack doesn't just deliver products stocked at Walmart or Jet; it will go elsewhere to source desired items, including, ironically, Amazon.

KC's View: I'm a little skeptical - but only a little - about Jetblack's ability to leapfrog Amazon Prime, simply because it presumes that Amazon's offering is stagnant, and not growing in ways that Amazon perceives are relevant to its shoppers.

But I do think that it is interesting that Walmart is keying this to work with voice activated devices. I think that's smart. But I wonder if this foretells some sort of deepening relationship with a company like Google, which has its own voice system that competes with Amazon's Alexa-based system.

When I say I'm only a "little" skeptical, that's mostly because I've learned that even the stuff that I don't think will have legs can, in the end, be successful. I'm not sure how broad the market is for a personal shopping service that costs more than three times as much as Amazon Prime membership, but I also think it bears watching as it evolves, learning to walk before it runs.

MillerCoors has filed a lawsuit against Anheuser-Busch InBev, accusing it of deliberately misleading consumers in a Super Bowl commercial for Bud Light about the presence of corn syrup in Coors Light and Miller Lite.

MillerCoors maintains that while corn syrup is sued in the fermentation process, it breaks down and is not in the final product. Furthermore, it says, Anheuser-Busch uses the same fermentation process for a number of its products.

The New York Times reports that "the lawsuit, filed in United States District Court for the Western District of Wisconsin, comes nearly two months after the ad for Bud Light first aired, on Feb. 3, sparking a feud between the beer companies and anger from corn lobbyists. MillerCoors is asking for an injunction to stop Anheuser-Busch from continuing to air the ad, which it calls 'false and misleading.'

"In the ad, the king of the Bud Light Castle mistakenly receives a barrel of corn syrup and travels far across the land to deliver it to the correct address. When he and his companions arrive at the Coors Light castle, its king says, 'Looks like the corn syrup has come home to be brewed.' The lawsuit claims that this statement, in particular, makes it seem as if corn syrup may be the only ingredient in Coors Light … MillerCoors also claimed that Anheuser-Busch purposely conflated corn syrup and high-fructose corn syrup, which the lawsuit said was 'triggering' to consumers because high-fructose corn syrup has been linked to obesity."

Gemma Hart, vice president of communications for Anheuser-Busch, put out a statement saying that the campaign "intended to point out a key difference from Miller Lite and Coors Light. Those beers are brewed with corn syrup; Bud Light is not. These are facts … MillerCoors' lawsuit is baseless and will not deter Bud Light from providing consumers with the transparency they demand. We stand behind the Bud Light transparency campaign and have no plans to change the advertising."

KC's View: I remember really liking the Bud Light Super Bowl commercial, but if what MillerCoors is saying is accurate, I must admit to feeling deceived.

I also have to wonder if Anheuser-Busch is doing its category any favors with a slash-and-burn marketing approach. I know it wants tio differentiate its products, but is it at the same time undermining consumer trust in the entire category?

I'm not sure.

Curbed reports that Swedish home good retailer Ikea, known for enormous retail stores located in suburban locations, plans to open its new Planning Studio urban format store in Manhattan on April 15.

The story notes that the store "will not be a full buy-and-carry operation. Instead, it will allow customers to peruse and order products that will then be delivered to their homes at an additional cost.

"The retail concept allows the brand to gain another foothold in dense urban markets where securing square footage for warehouse space is less feasible, while also meeting consumers where they need to be met."

It is, the story says, "a far cry from the vast unending maze of rooms Ikea shoppers have come to expect: A small selection of curated goods will be on site alongside finishes that will help shoppers conceptualize their projects."

KC's View: Love this idea … the concept strikes me as an example of the kind of thinking in which retailers have to engage going forward.

• NBC News reports that Walmart is saying that it has decided that some 100 stores around the country that have operated on a 24-hour basis now will close from 1 am to 6 am.

The company said that the decision was made to conform with demonstrated shopping habits, and that the company "is shifting overnight work to daytime hours and not eliminating jobs."

Corporate Drumbeat
"It's a bad time to be in the business of selling groceries, and the headlines are as bleak as you'd expect: "The Retail Apocalypse Is Coming for Grocery Stores" ... "Grocery Retail 'Bloodbath' Is Here" ... Conversely, it is a great time — arguably the best time ever — to buy groceries."
- New York Magazine/Grub Street


At Samuel J.Associates, we have a response to this assessment:

Bull.

We think it is a great time to be selling groceries, whether you are a retailer or a supplier. That's because a more educated and demanding consumer, no matter the demographic, will reward businesses that are innovative, disruptive, and in touch with what people need, even if they don't know they need it.

And, we know this: Those businesses require, and are fueled by, great people.

People who don't just get the job done, but who set the tone in an organization, establish cultural and business priorities, who build teams, and who are able to not just adapt to competitive realities, but see the future and thrive in it.

And yes, ignore dire warnings about a "retail apocalypse" and see opportunities.

At Samuel J. Associates, we have a winning record of connecting great talent and innovative businesses ... as well as innovative talent with great businesses. We exceed your expectations so that you can do the same thing for your customers.

No bull.

Click here to find out more.

• The Minneapolis/St. Paul Business Journal reports that Target "is trying out a self-service, grab-and-go concept called Snack Bar at some of its locations across the country. One of them is open at its Northeast Minneapolis store and features an Icee machine, items from Pizza Hut, popcorn, salads and other grab-and-go snacks like beef jerky, and customers pay for their items at a self-service kiosk."

Bryan Gildenberg, chief knowledge officer at Norwalk, Conn.-based Kantar Consulting, tells the Business Journal that he "believes the new concept is a lower-cost strategy to run a low-volume snack section, especially since it doesn't need to be staffed."

• The Wall Street Journal reports that Jeremy King, who this week announced that he was stepping down from his job as executive vice president and chief technology officer for Walmart U.S. and U.S. eCommerce, is joining Pinterest as the company's head of engineering.

Industry Drumbeat
A NEW PRESENTATION BY KEVIN COUPE

Steve Jobs once said, "Better to be a pirate than join the navy." In today's cutthroat retail environment, that attitude needs to be at the core of every business's strategic, tactical and operational approach - challenging the status quo, doing the unexpected, creating customer-centric business initiatives and then disrupting them internally … appealing to people's hearts and heads and aspirations … acting with piratical verve and always moving forward. In this brand new, lighthearted, illuminating and uniquely pertinent presentation, filled with examples and anecdotes and lessons, MorningNewsBeat's Kevin Coupe brings a passion for storytelling and a unique perspective on business that will entertain and energize audiences.''

Here's what Lori Stillman, Executive Vice President - Analytics, Insights and Intelligence, Advantage Solutions, has to say about a recent appearance:

"Kevin joined us as a moderator and facilitator for a two-day client executive event we hosted. His role in the success of the event went far beyond his time presenting and sharing his great wisdom and content. From the moment our planning process began and we selected Kevin as a key part of our program, he dove in and worked with our team to review session topics, ideate on programming and help ensure our overall event delivered on the goals we had established. His quick wit, deep industry knowledge and ability to synthesize conversations into key take-aways enabled us to hit a home run!"

And, from Joe Jurich, CTO of DUMAC Business Systems:

"Kevin recently participated in and spoke at our Annual User Conference.  Our group consisted of independent retailers, wholesalers, and software vendors – a pretty broad group to challenge in a single talk.  While his energy, humor, and movie analogies kept the audience engaged, his ability to challenge them to think differently about how they go to market is what really captured them!  Based on dinner conversations afterward, he appeared to have left everyone thinking of at least one new approach to their strategy!"

To book Kevin for your upcoming event, click here , or call him at 203-253-0291.
Prepare to be dazzled. This Retail Tomorrow podcast comes from the annual South By Southwest (SXSW) festival in Austin, Texas, and features a provocative look at the changing shape of retailing, a discussion of why retailers should target being "fluid" rather than "frictionless," and how a new definition of experiential marketing can be a literal game changer for retail.

Our guests:

• Amber Allen, founder/CEO/Chief Strategist at Double A Labs;

• Becky Banasik, VP of merchant success at DOSH;

• Marie Chevrier, founder/CEO of Sampler;

• and Nancy Giordano, the strategic futurist who created Play Big Inc.

Here's where you can check our guests' websites: Amber Allen … Becky Banasik … Marie Chevrier and Nancy Giordano.

The Retail Tomorrow Podcast is sponsored by the Global Market Development Center (GMDC), seeking to focus not just on best practices, but next practices. This podcast, as well as past editions, also can be found on the site. In addition, check out more details about GMDC's Retail Tomorrow initiative here.

Pictured below, from left to right:

Kevin Coupe, Amber Allen, Becky Banasik, Nancy Giordano, Marie Chevrier

PWS 59