Join the MNB Community.
Get a Wake Up Call each morning...
Email:
Explore the MNB Archives
From The MNB Archives
Thursday, May 09, 2019
This commentary is available as both text and video; enjoy both or either ... they are similar, but not exactly the same. To see past FaceTime commentaries, go to the MNB Channel on YouTube.

Hi, Kevin Coupe here and this is FaceTime with the Content Guy.

I recorded this commentary from the outside of the Shubert Theater on 44th Street, just west of Broadway in New York City, where Mrs. Content Guy and I were lucky enough to score a couple of tickets to Aaron Sorkin's adaptation of Harper Lee's "To Kill A Mockingbird."

Now, I'll offer my review of the play tomorrow in "OffBeat." Today, I want to talk about one of the business lessons that I think one can learn from the play.

Before seeing it, I listened to an interview with Sorkin, who has about as terrific a resume as any writer could hope for - "A Few Good Men" (the play and movie), The American President, "The West Wing," Steve Jobs and Molly's Game are just a few of his credits.

In the interview, Sorkin said that one of the challenges of writing a new play based on a classic novel and beloved movie was figuring out how to bring something new to it. In the book and movie, the central figure - the character who goes through a narrative arc - is Scout, the daughter of Atticus Finch, the lawyer who defends a black man accused of rape in a Southern town during the 1930's. But Sorkin wanted to shift the focus from Scout to Finch, which meant figuring out a compelling character arc for Finch that would remain faithful to the originals.

I think that's a great lesson for businesses. If they want to bring something different to their material, it is important to come at it from a different point of view, a different perspective. Come at it from a different angle, put somebody else in charge who has an unorthodox approach … and hope that the result will be something with differentiated appeal.

To be honest, I don't even think most companies have a choice. anymore. At least, not if they want to be competitive.

That's what is on my mind this morning. As always, I want to hear what is on your mind.
by Kevin Coupe

During a recent trip to Philadelphia, I had a chance to visit the new Heirloom Market opened earlier this year by Ahold Delhaize-owned Giant … a new, 9500 square foot urban format that I think speaks well of the company's willingness to try something new.

You can see some of the pics I took below … the store is located on the street level of Bloc 23, luxury condominiums in a charming and fast-gentrifying neighborhood just blocks from downtown, sitting in the shadow of the One Liberty Place skyscraper.

The store itself is cleanly, efficiently laid out - not much in the way of service, but with an impressive product department that it clearly hopes will set it apart from other local markets, or from the Wawa convenience store just blocks away. The store seems to have an edited grocery selection, but there are strong wine and cheese sections, reflective of the store's sense of how urbanites shop and live.

Via the company's Peapod e-commerce business, shoppers are able to shop online and have products delivered; ironically, less than a block away there is a large Amazon pickup and return depot, so there is a constant reminder of where the world is headed. (There's also an Unleashed by Petco store nearby, which is a more service-oriented, high end pet store designed to appeal to urban pet owners with disposable income.)

The ability of companies that long have focused on suburban locations to adapt their visions to smaller, more urban footprints will, I think, tell us a lot about whether these retailers will be able to succeed or fail; I also suspect that the folks at Giant spent some time visiting urban stores operated by Ahold Delhaize in Europe … the Philly store as a vaguely European feel to it, I think.

The verdict probably still is out on the degree to which Heirloom Market has been successful, but it is likely that this is just the first in a series of experiments in which the company will indulge.

These days, it really has no choice.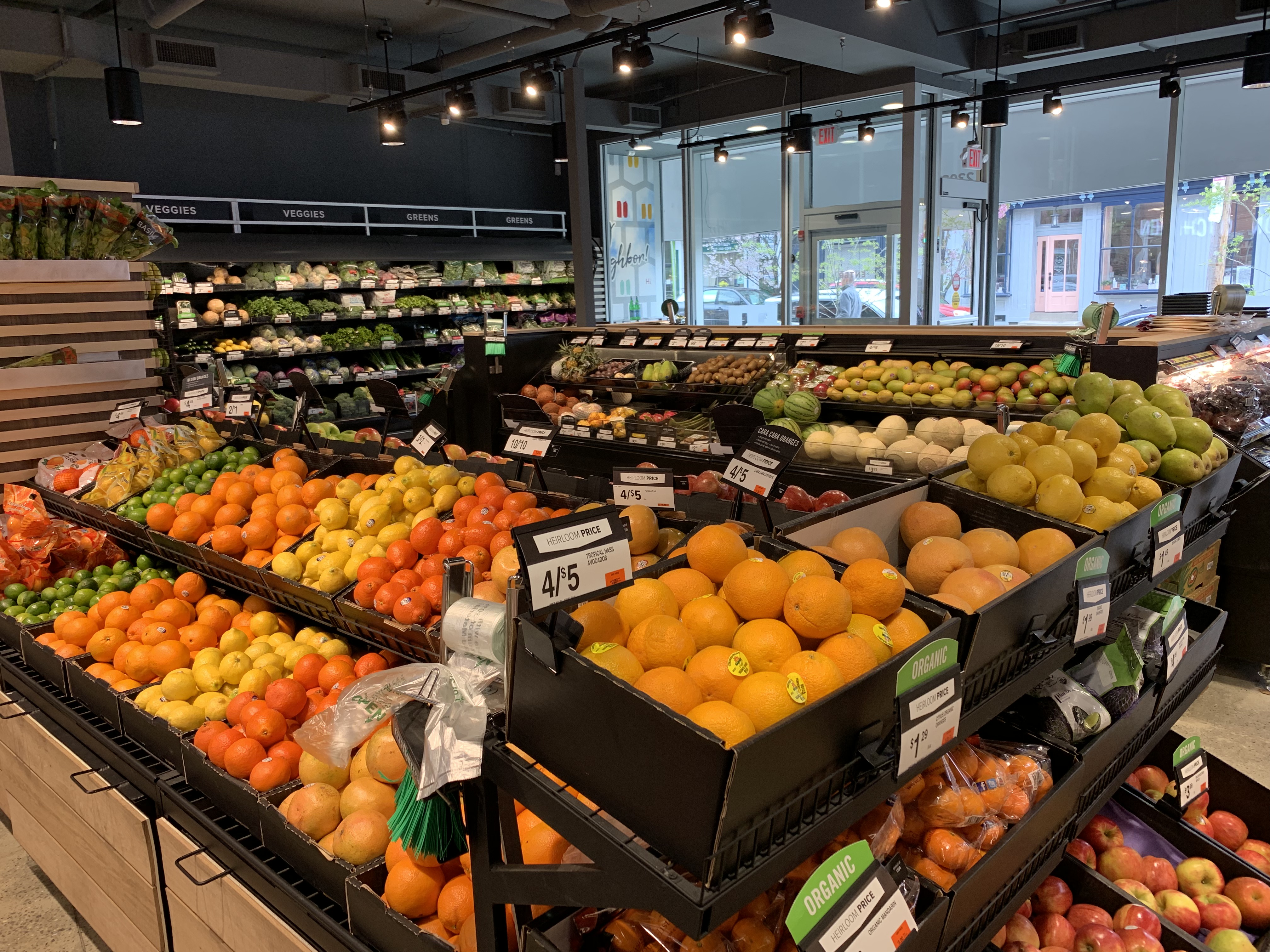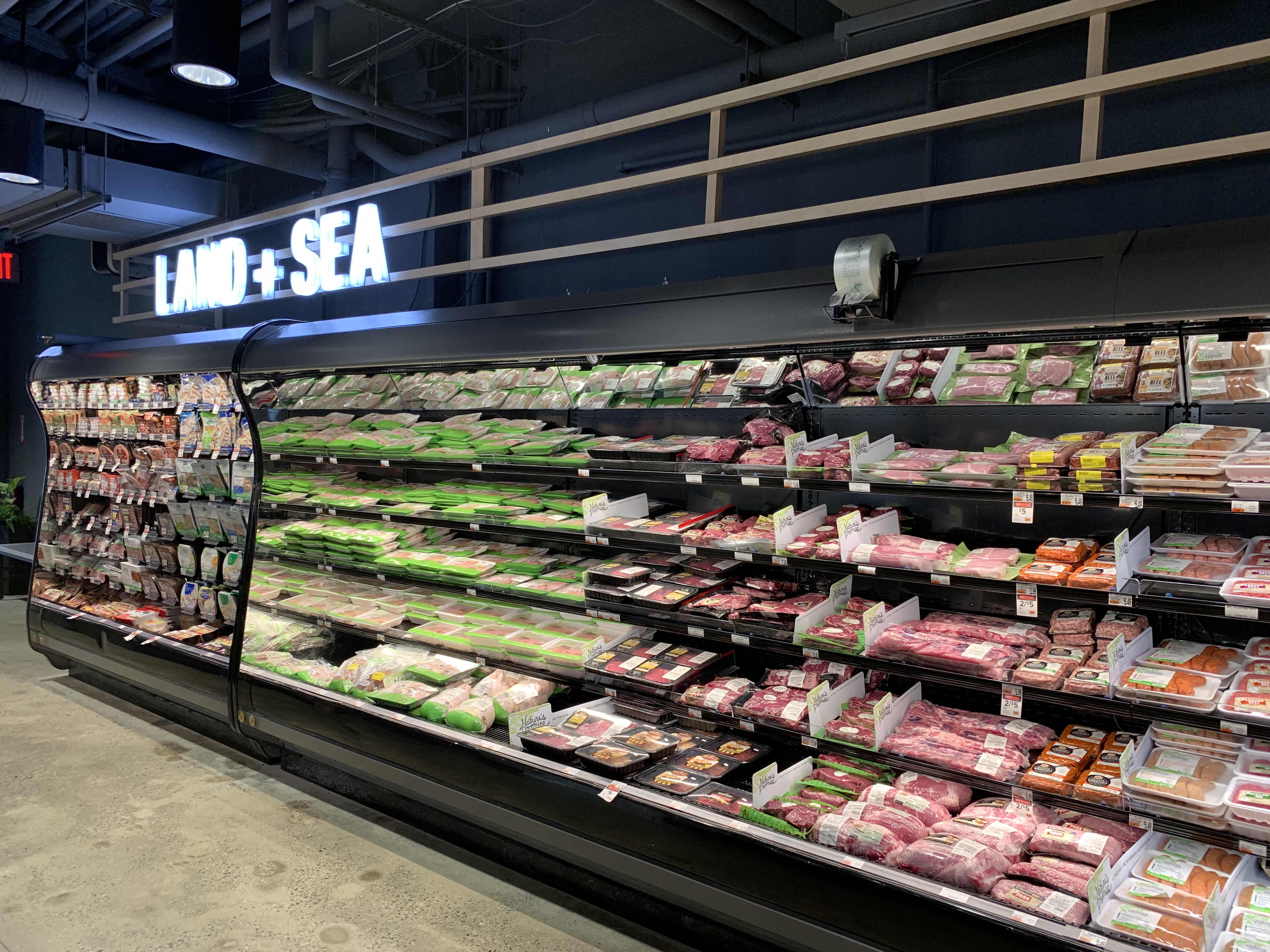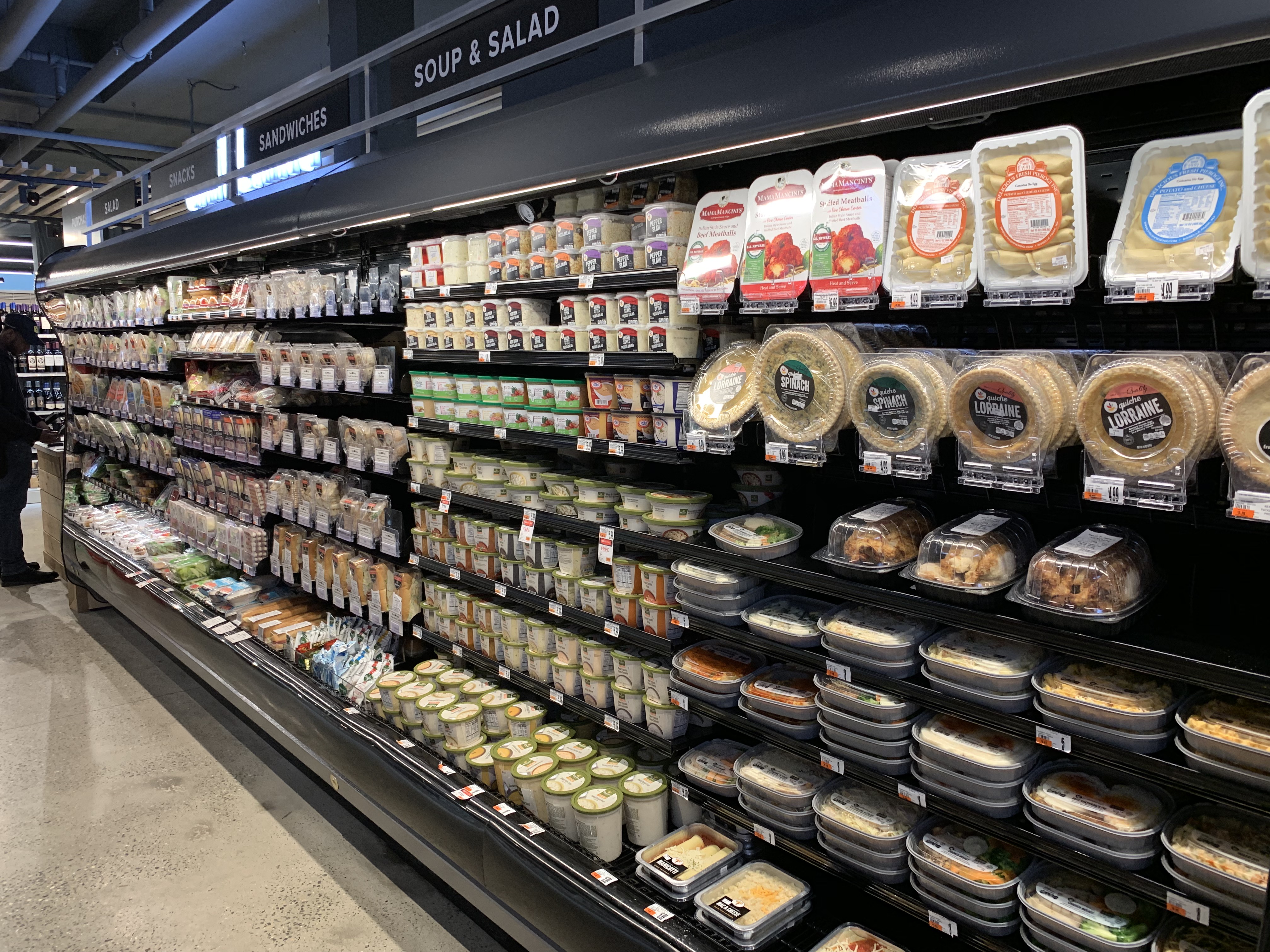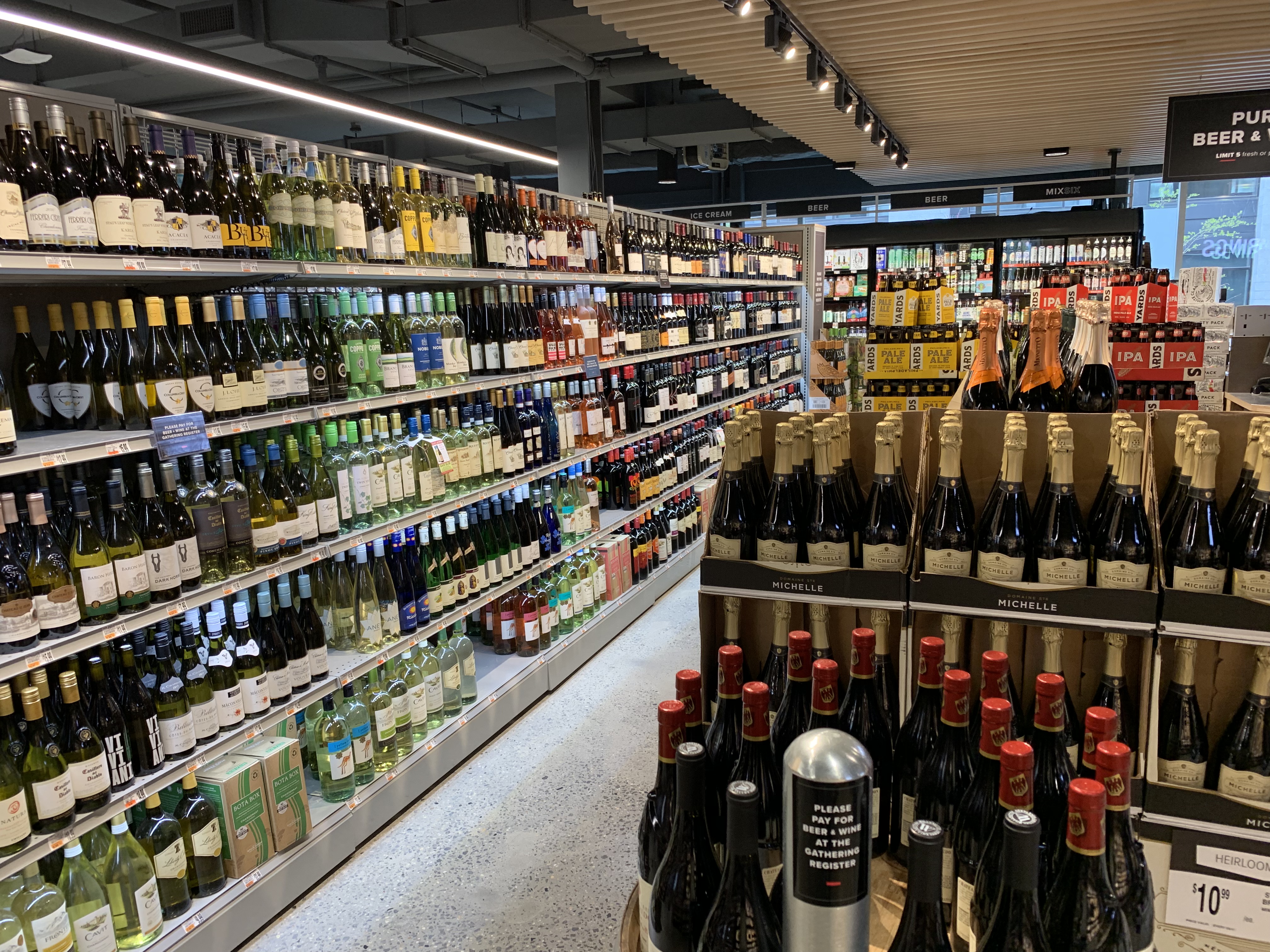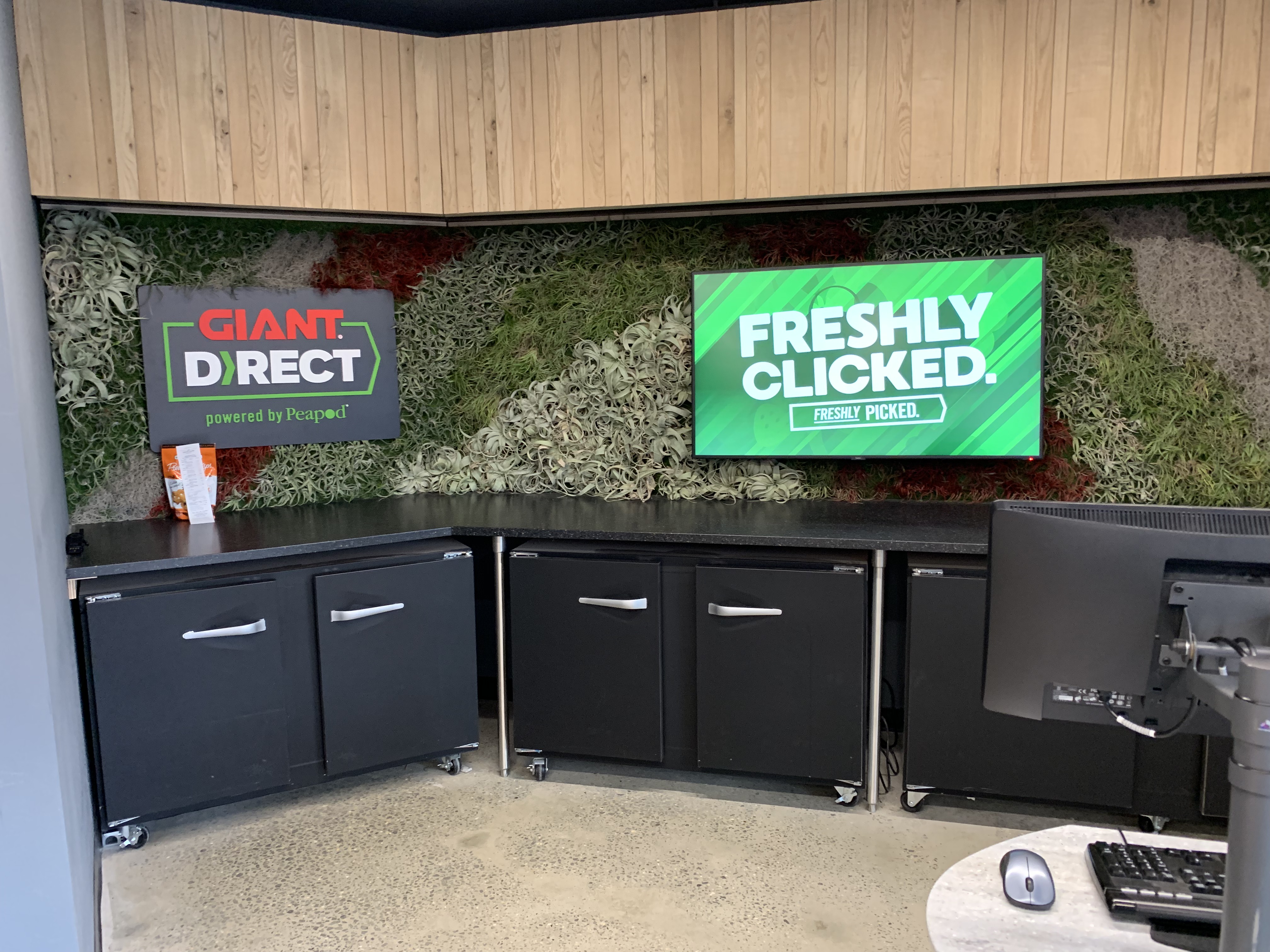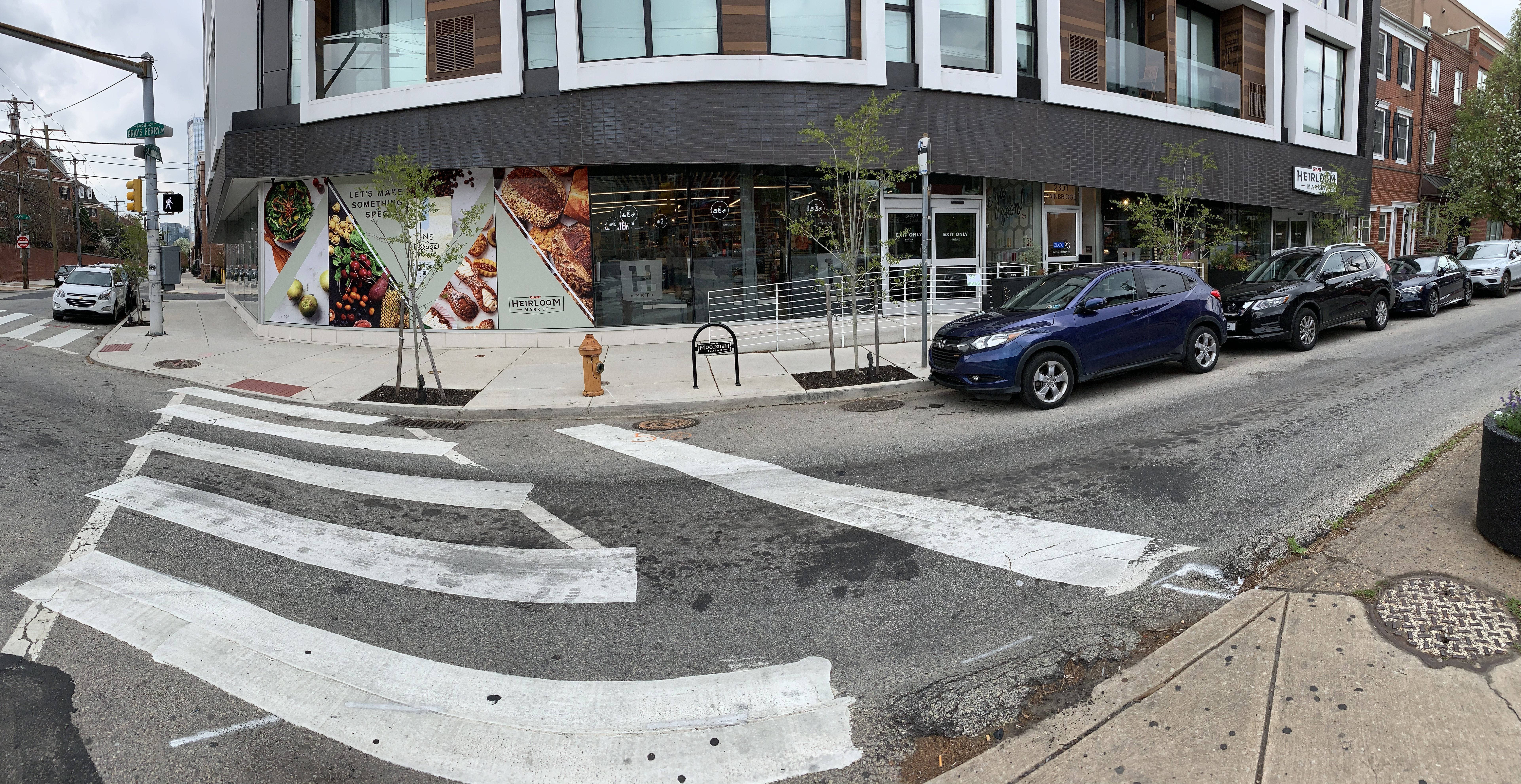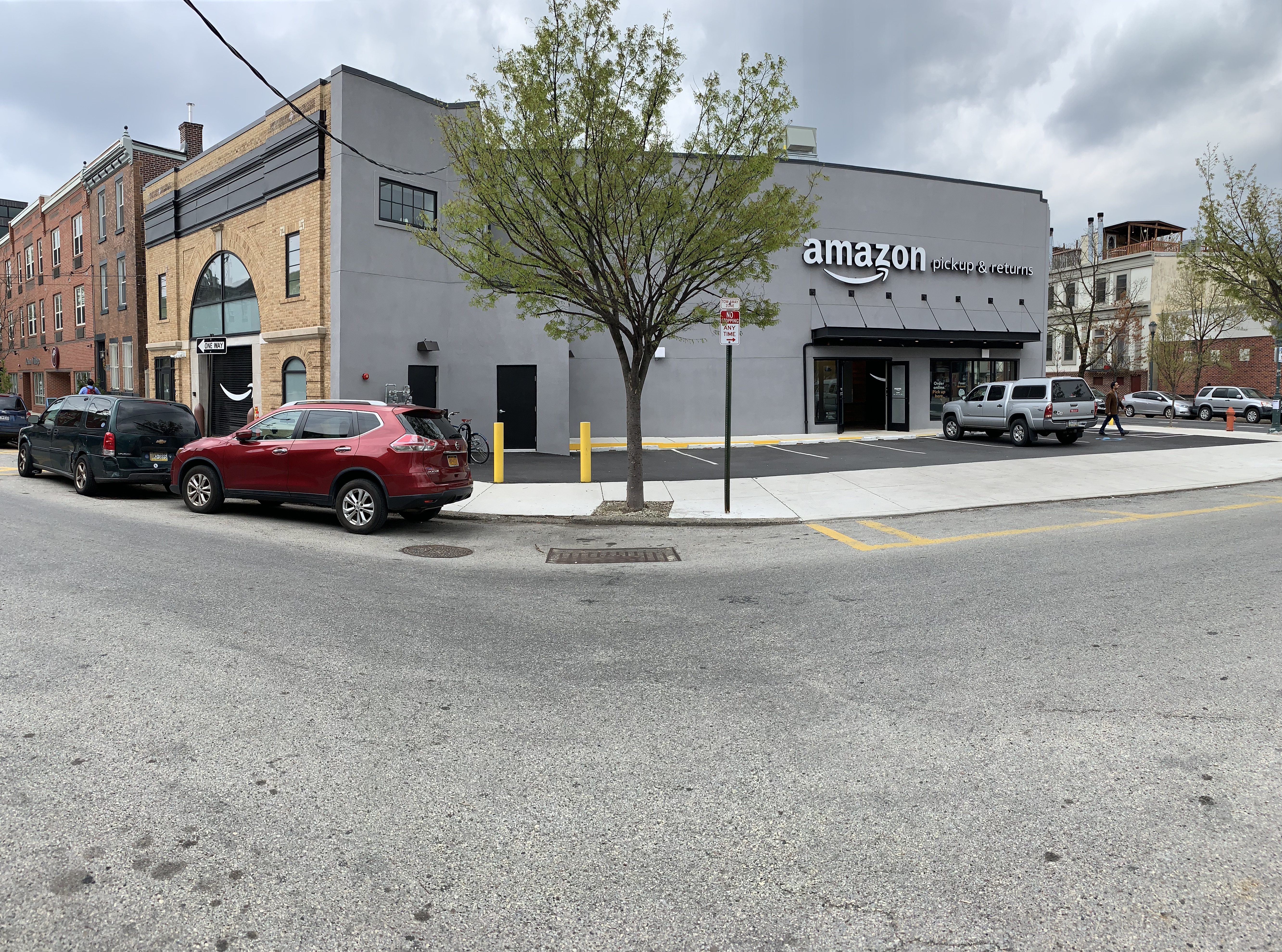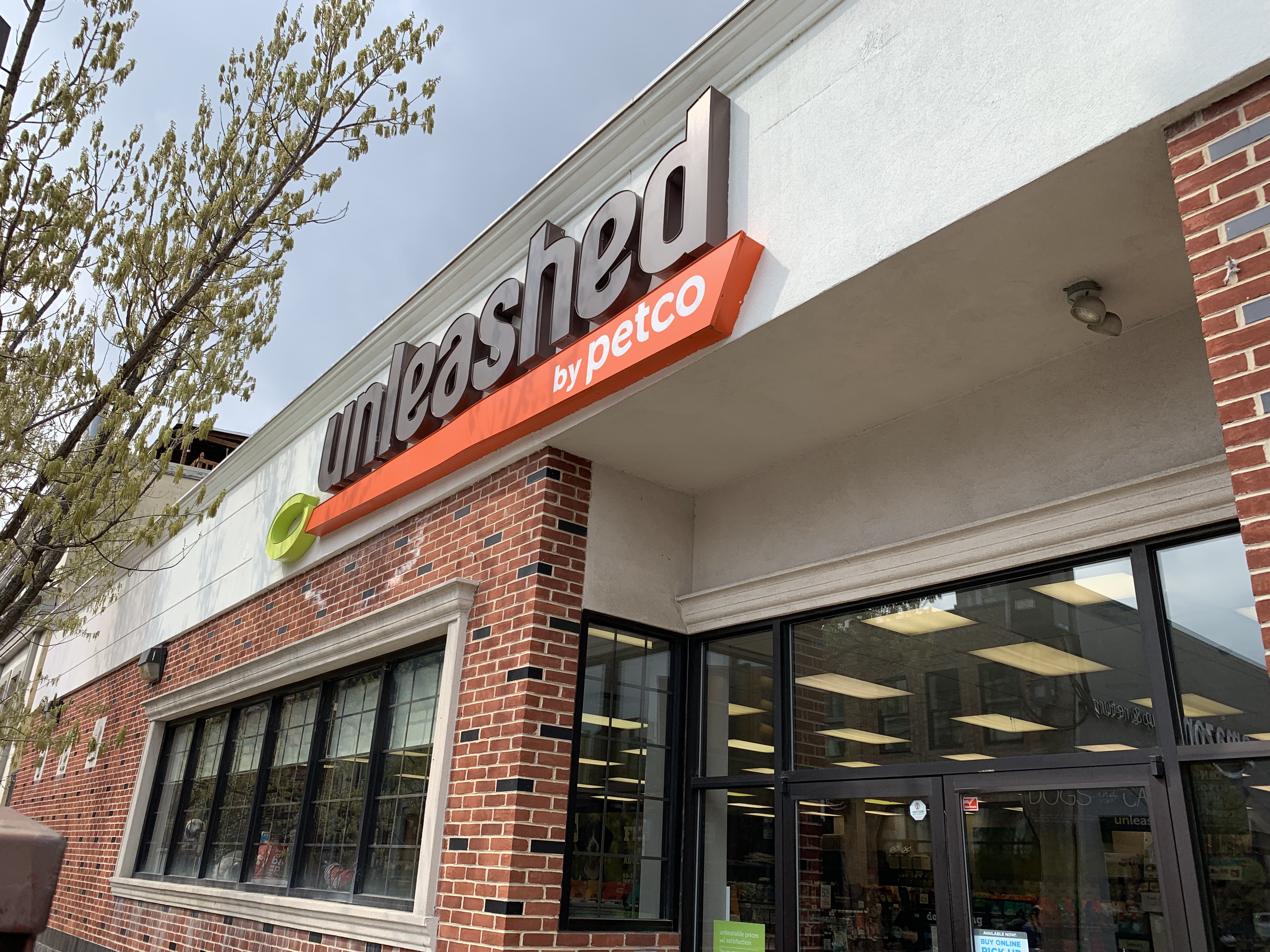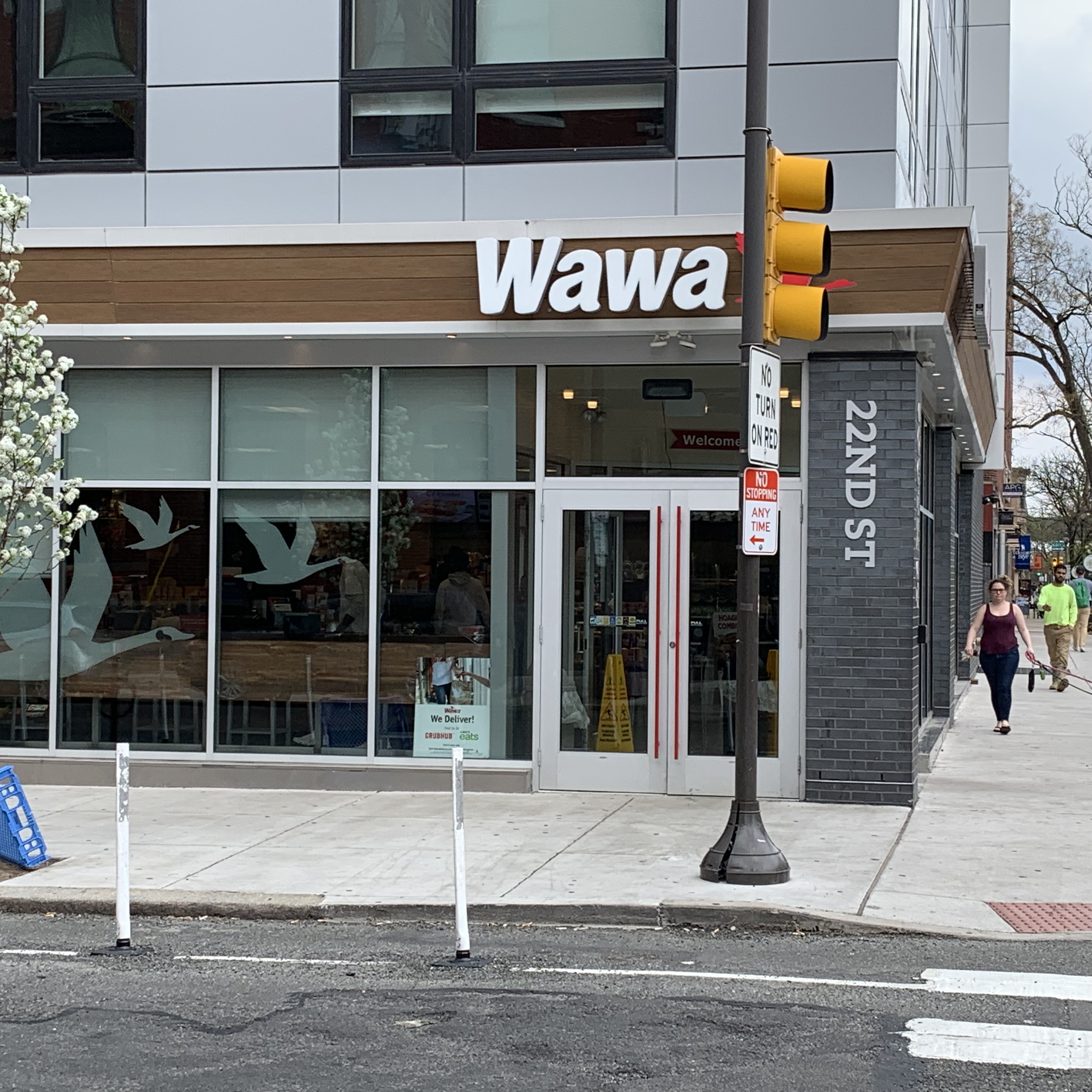 The Wall Street Journal this morning reports that "a complaint to be filed with federal regulators by a coalition of privacy and child-advocacy groups" will charge that Amazon "is improperly recording and preserving the conversations of young users through its Echo Dot Kids devices … It claims that Amazon's practices violate federal law protecting the online privacy of kids, and calls on the Federal Trade Commission to investigate."

At the same time, the story says, a letter co-signed by Sen. Edward Markey (D-Massachusetts), Sen Richard Blumenthal (D-Connecticut), Sen. Richard Durbin (D-Illinois) and Sen. Josh Hawley (R-Missouri) asks the FTC to investigate Amazon for privacy violations.

The Journal writes that the charges are the first "to accuse the company of the sort of privacy abuses that have embroiled Facebook Inc. and Alphabet Inc.'s Google."

Some context for the complaint:

"Amazon launched Echo Dot Kids a year ago as a version of its Alexa smart speaker, but with parental controls and family-focused features. At the time, an Amazon executive described the device as 'an entirely new way for kids to have fun and learn with Alexa,' while giving parents peace of mind knowing the content would be age-appropriate.

"The voice-activated device collects transcripts of the voice recordings of its young users, along with viewing and listening habits, and keeps much of the information indefinitely, according to the complaint, which is based on an investigation by the Campaign for Commercial-Free Childhood, and the Institute for Public Representation, a public-interest law clinic at Georgetown University."

Amazon says that its practices are in line with federal privacy laws.

KC's View: I cannot shake the feeling that Amazon is misplaying this one. The attacks on its approach to privacy and, ultimately, the perception of a lack of transparency when it comes to privacy issues, just seem to be coming from too many angles for it not to have to eventually do some sort of mea culpa.

I'm not sure if it is possible at this point, or specifically what it should do, but I think they have to get out in front of this thing in a way that prevents it from being labeled as being Facebook-like.

The New York Times this morning reports that Edgewell Personal Care, the company that owns the Schick and Wilkinson razor brands, is acquiring Harry's, the shaving business disruptor for $1.37 billion in stock and cash.

It is, the Times writes, "one of the largest recent examples an established business buying a younger, nimbler competitor born of the internet and predicated on reaching consumers in new ways. That has included deals like Unilever buying Dollar Shave Club, the other shaving start-up sensation, for $1 billion three years ago, as well as Walmart acquiring the online men's wear purveyor Bonobos for about $310 million."

In addition to selling razors, face washes and lotions online, as well as Flamingo women's grooming products and the Hims hair-loss prevention brand, Harry's also owns - and has made a big deal of it - the German factory where its razor blades are made.

According to the Times, "executives from Edgewell and Harry's said in an interview that they saw a chance to form a big, new consumer products company infused with both global reach and new ways of marketing to customers."

It was a little less than three years ago that Unilever acquired Dollar Shave Club, a Harry's competitor, for $1 billion.

KC's View: This makes a lot of sense, especially if Edgewell is able to take advantage of Harry's business model to create an effective omnichannel strategy.

They may not be able to take down Gillette, but this is not the kind of move that is going to gladden the hearts of the folks in Boston.
Quartz has a story about how Walmart and Amazon - which to varying degrees have been criticized for their treatment and payment of low wage workers - seem to reaching for a different tone in in recent job postings:

"'Find a job you'll love,' beckons an ad on Indeed.com for seasonal work packing orders for $15 to $16.15 an hour at an Amazon warehouse in Kent, Washington. 'You'll discover more than a job at Walmart,' pledges an ad seeking 'remodel associates' at a Walmart Supercenter in Clearfield, Pennsylvania. The temporary position involves dismantling fixtures, stocking merchandise, setting up product displays, and cleaning remodeled departments; it pays $11 to $11.50 an hour."

The Amazon ad says that "each Amazon team member is part of the magic of bringing orders to life," while the Walmart ad says that "this is a place where you can really make a difference in the lives of our customers, as well as your own." And while Amazon brags about things like tuition reimbursement benefits, Walmart talks about how it "promoted more than 265,000 people last year to jobs with increased pay and responsibilities."

It is, to be sure, a different story than at Target, which recently advertised a job where one can "sweep, clear debris, break down boxes, build boxes, empty garbage pails, corrugate, paint the interior of the warehouse. Keep warehouse neat, tidy and in order."

KC's View: Target's ad may be more honest, but I think Quartz gets it right when it says that the approaches taken by Walmart and Amazon make sense because "companies increasingly recognize that feeling fulfilled at work is a major motivator, especially in industries prone to burnout. And it's not just upwardly mobile, white-collar workers who crave a sense of fulfillment."

Of course, higher wages are a big help, too … in the current labor shortage, companies are raising wages, but it also is a fact of life that in pretty much every company, managers at every level tend to be compensated at least in part based on how in check they can keep labor costs. So there may be some mixed messages at work here.

On a related note, Walmart this week has released its first Environmental, Social & Governance Report, saying that its US store managers make an average of $175,000 a year, and that ll of its US employees - more than one million of them - earn more than the federal minimum wage of $7.25/hour, with full-timers making an average hourly wage of $14.26.

Walmart said yesterday that from now on, shoppers who come into its US stores to buy tobacco products will have to be 21 years old to make those purchases.

Reuters notes that this is a response to last month's move by the U.S. Food & Drug Administration (FDA) to "put 15 national retailers, including Walmart, Kroger, Walgreens Boots Alliance and Family Dollar Stores, on notice for allegedly selling tobacco products such as e-cigarettes to minors. In April, Walgreens and Rite Aid said they would raise the minimum age to buy tobacco products to 21."

Reuters goes on: "The increased pressure on retailers comes at a time when states and cities across the United States have moved to raise the legal age for purchasing tobacco in an effort to prevent addiction at young ages. A 2015 study from the National Academy of Medicine found that among adults who became daily smokers, about 90 percent started using cigarettes before they were 19."

A dozen states have raised the minimum age for tobacco purchases to 21.

KC's View: Kids are stupid. Kids think they're bulletproof. I think this is just fine … in fact, I think they ought to make the minimum age 101, since we know from experience that manufacturers say they don't target young people, and then do everything they can to addict them as young as they can. Shame on them.

Fortune reports that for more than six months last year, "unidentified hackers were able to siphon funds from merchant accounts" on Amazon. The extent of the financial losses has not been disclosed.

The attack is described as "serious" and "extensive," reflecting a hacking of "about 100 seller accounts" that "funneled cash from loans or sales into their own bank accounts, according to a U.K. legal document. The hack took place between May and October 2018, Amazon's lawyers said in a redacted filing from November that can now be made public."

The story notes that "the case highlights how the world's biggest online retail platform — designed to be automated with minimal human input — can be misused and how difficult it is for Amazon to find perpetrators."

• Google said this week that it will improve the ability of its users to preserve their privacy, according to a story in the New York Times.

According to the story, "Google plans to permit users to navigate its maps, watch videos on YouTube and search for information in 'incognito mode,' limiting the amount of information shared with the company. It will also allow users to delete web and app activity history automatically after three months or 18 months."

In addition, the Times writes, Google "announced it would take steps to limit the use of tracking cookies on Chrome, the world's most popular browser with about a 60 percent market share. Cookies allow companies to monitor which websites people visit and what ads they have viewed or clicked on. They also are a way for a website to remember who you are so you don't have to log in every time you visit. Cookies level the playing field for smaller companies in the digital advertising world — allowing them to collect information that helps refine ad targeting."

Corporate Drumbeat
"It's a bad time to be in the business of selling groceries, and the headlines are as bleak as you'd expect: "The Retail Apocalypse Is Coming for Grocery Stores" ... "Grocery Retail 'Bloodbath' Is Here" ... Conversely, it is a great time — arguably the best time ever — to buy groceries."
- New York Magazine/Grub Street


At Samuel J.Associates, we have a response to this assessment:

Bull.

We think it is a great time to be selling groceries, whether you are a retailer or a supplier. That's because a more educated and demanding consumer, no matter the demographic, will reward businesses that are innovative, disruptive, and in touch with what people need, even if they don't know they need it.

And, we know this: Those businesses require, and are fueled by, great people.

People who don't just get the job done, but who set the tone in an organization, establish cultural and business priorities, who build teams, and who are able to not just adapt to competitive realities, but see the future and thrive in it.

And yes, ignore dire warnings about a "retail apocalypse" and see opportunities.

At Samuel J. Associates, we have a winning record of connecting great talent and innovative businesses ... as well as innovative talent with great businesses. We exceed your expectations so that you can do the same thing for your customers.

No bull.

Click here to find out more.

• Bloomberg reports that Walmart has "reached a deal to power more than 40 stores in five states with solar energy as it works toward a goal of getting half its electricity from renewables by 2025 … The projects supplying the power will produce more than 65 gigawatt hours annually, enough to furnish as much as 60% of each store's electricity."

The states are in Arizona, New Jersey, Maryland, California and Louisiana.
• The Wall Street Journal reports that Chick-fil-A "is poised to become the third-biggest U.S. restaurant chain by sales behind McDonald's Corp. and Starbucks Corp. , according to food-service consultancy Technomic Inc. The growth reflects Chick-fil-A's expansion over the past decade, as well as consumers' broader turn toward chicken … Sales from Chick-fil-A's restaurants have tripled over the past decade, reaching $10.2 billion last year, Technomic said, even though the chain is closed on Sundays, a practice implemented by its conservative Christian founder."

• Recreational Equipment Inc. (REI) announced that its interim CEO, Eric Artz, has been elevated and will take on the role permanently. Artz has previously worked as REI's CFO and COO, and he became interim CEO after Jerry Stritzke was forced to resign in the wake of revelations that he had not disclosed a "personal and consensual relationship" with the senior executive of a supplier company.

• Bloomberg reports that "cannabis company Green Growth Brands Inc. is partnering with Abercrombie & Fitch Co. to sell its CBD-infused bath bombs and other body-care products in a limited number of stores." The deal will see "Seventh Sense Botanical Therapy body scrubs, bath bombs, cleansing oils, lotions and lip balms sold in 10 Abercrombie & Fitch stores in Massachusetts, California, Colorado and Nevada. The products are made with CBD derived from hemp, which was legalized with the U.S. farm bill in December and is said by its proponents to help with health issues ranging from insomnia to pain and inflammation."

Industry Drumbeat
A NEW PRESENTATION BY KEVIN COUPE

Steve Jobs once said, "Better to be a pirate than join the navy." In today's cutthroat retail environment, that attitude needs to be at the core of every business's strategic, tactical and operational approach - challenging the status quo, doing the unexpected, creating customer-centric business initiatives and then disrupting them internally … appealing to people's hearts and heads and aspirations … acting with piratical verve and always moving forward. In this brand new, lighthearted, illuminating and uniquely pertinent presentation, filled with examples and anecdotes and lessons, MorningNewsBeat's Kevin Coupe brings a passion for storytelling and a unique perspective on business that will entertain and energize audiences.''

Here's what Lori Stillman, Executive Vice President - Analytics, Insights and Intelligence, Advantage Solutions, has to say about a recent appearance:

"Kevin joined us as a moderator and facilitator for a two-day client executive event we hosted. His role in the success of the event went far beyond his time presenting and sharing his great wisdom and content. From the moment our planning process began and we selected Kevin as a key part of our program, he dove in and worked with our team to review session topics, ideate on programming and help ensure our overall event delivered on the goals we had established. His quick wit, deep industry knowledge and ability to synthesize conversations into key take-aways enabled us to hit a home run!"

And, from Joe Jurich, CTO of DUMAC Business Systems:

"Kevin recently participated in and spoke at our Annual User Conference.  Our group consisted of independent retailers, wholesalers, and software vendors – a pretty broad group to challenge in a single talk.  While his energy, humor, and movie analogies kept the audience engaged, his ability to challenge them to think differently about how they go to market is what really captured them!  Based on dinner conversations afterward, he appeared to have left everyone thinking of at least one new approach to their strategy!"

To book Kevin for your upcoming event, click here , or call him at 203-253-0291.
In this new edition of the Retail Tomorrow Podcast, we discuss the unique partnership between Kroger and Microsoft, developing cutting edge innovations that will take each of them to the next level when it comes to things like digital shelving, video analytics, sensor networks, temperature tags … and beyond. And here's the thing - the innovations that emerge are not proprietary, but will be available to any retailer looking to leap into the future.

This podcast was recorded at GMDC's recent Retail Tomorrow Immersion conference in Los Angeles.

Our guests:

• Kevin Fessenden, Senior Product Manager at Sunrise Technology, which is a Kroger company.

• Chris Dieringer, Senior Director of Industry Solutions for the Retail and CPG Industry at Microsoft.

The host: Kevin Coupe, MorningNewsBeat's "Content Guy."

You can listen to the podcast here, or on iTunes and Google Play.

Pictured, from left to right:

Kevin Coupe, Chris Dieringer, Kevin Fessenden.
PWS 59